Our work is licensed under Creative Commons (CC BY-NC-ND 3.0). Feel free to republish and share widely.
Bernie Sanders
Bernie Sanders (I-Vt.) was elected to the U.S. Senate in 2006 after serving 16 years in the House of Representatives. Sanders ran to become the Democratic Party presidential nominee in both 2016 and 2020 and remains the longest-serving independent member of Congress in American history. Elected Mayor of Burlington, Vermont in 1981, he served four terms. Before his 1990 election as Vermont's at-large member in Congress, Sanders lectured at the John F. Kennedy School of Government at Harvard and at Hamilton College in upstate New York.
Jack Lew is clearly an extremely intelligent person and I applaud his many years of public service to our country. I believe that he will be confirmed by the Senate. Unfortunately, he will be confirmed without my vote. At a time when the middle class is collapsing and millions of workers are unemployed, I do not believe he is the right person at the right time to serve in this important position.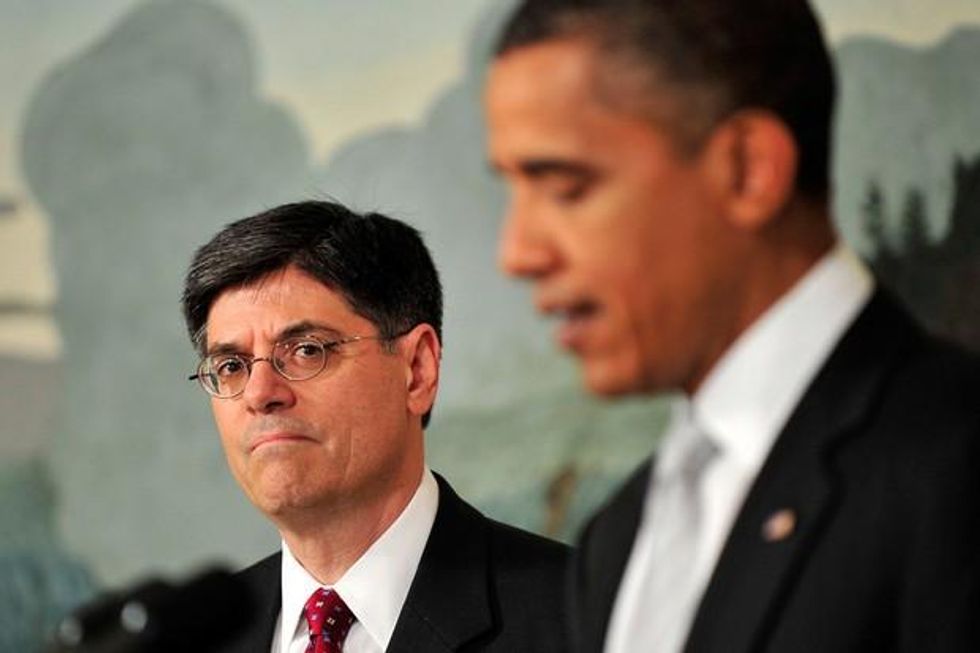 As a supporter of the president, I remain extremely concerned that virtually all of his key economic advisers have come from Wall Street. In my view, we need a treasury secretary who is prepared to stand up to corporate America and their powerful lobbyists and fight for policies that protect the working families in our country. I do not believe Mr. Lew is that person.
We don't need a treasury secretary who thinks that Wall Street deregulation was not responsible for the financial crisis. We need a treasury secretary who will work hard to break up too-big-to-fail financial institutions so that Wall Street cannot cause another massive financial crisis.
We don't need another treasury secretary who believes in 'deficit neutral' corporate tax reform. We need a treasury secretary willing to fight to make sure that large, profitable corporations pay their fair share in taxes to reduce the deficit and create jobs.
We don't need a treasury secretary who will advise the president that he should negotiate with the Republicans to cut Social Security, Medicare, and Medicaid benefits. We need someone who is going to strengthen these programs.
We don't need another treasury secretary who believes that NAFTA and Permanent Normal Trade Relations with China have been good for the American economy. We need someone in the White House who works to fundamentally re-write our trade policy to make sure that we are exporting American goods, not American jobs.
We've had enough. The 1% own and operate the corporate media. They are doing everything they can to defend the status quo, squash dissent and protect the wealthy and the powerful. The Common Dreams media model is different. We cover the news that matters to the 99%. Our mission? To inform. To inspire. To ignite change for the common good. How? Nonprofit. Independent. Reader-supported. Free to read. Free to republish. Free to share. With no advertising. No paywalls. No selling of your data. Thousands of small donations fund our newsroom and allow us to continue publishing. Can you chip in? We can't do it without you. Thank you.