© 2023 Institute for Policy Studies
Phyllis Bennis
Phyllis Bennis is a fellow of the Institute for Policy Studies and serves on the national board of Jewish Voice for Peace. Her most recent book is the 7th updated edition of "Understanding the Palestinian-Israeli Conflict: A Primer" (2018). Her other books include: "Understanding the US-Iran Crisis: A Primer" (2008) and "Challenging Empire: How People, Governments, and the UN Defy US Power" (2005).
It might seem like cause for celebration after reading the New York Times headline, "Iraq War Marks First Month with No U.S. Military Deaths." But the smaller print on the page reminds us why celebrating is not really in order: "Many Iraqis are killed..." The cost of this war is still way too high -- in Iraqi lives and in our money.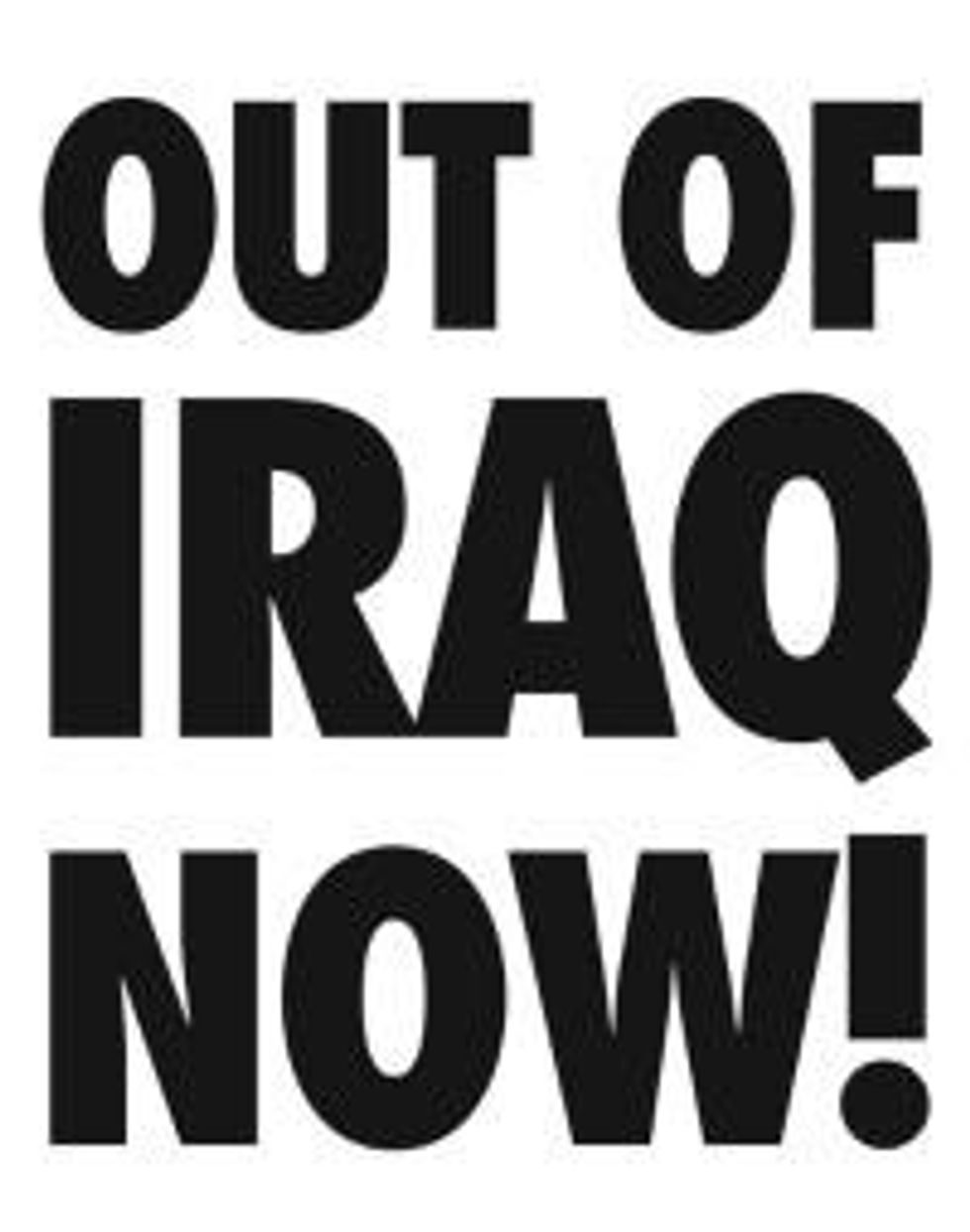 With so much attention and so many billions of our tax dollars shifting from Iraq to the devastating and ever more costly war in Afghanistan, it is too easy to forget that there are still almost 50,000 U.S. troops occupying Iraq. We are still paying almost $50 billion just this year for the war in Iraq. And while we don't hear about it very often, many Iraqis are still being killed.
There's an awful lot of discussion underway about the massive cuts in the Pentagon's budget that may be looming as part of the deficit deal. But somehow few are mentioning that those potential cuts from the defense department's main budget don't even touch the actual war funding -- this year alone it's $48 billion for Iraq and $122 billion for the war in Afghanistan.
Just imagine what we could do with those funds -- we could provide health care for 43 million children for two years, or hire 2.4 million police officers to help keep our communities safe for a year. Or we could create and fund new green middle-class jobs for 3.4 million workers -- maybe including those thousands of soldiers we could bring home from those useless wars.
Barack Obama, back when he was a presidential candidate, promised he would end the war in Iraq. In 2002, he called it a "dumb" war. The U.S. role in the war has gotten smaller but it sure isn't over. And it hasn't gotten any smarter. A year ago Obama told us that all combat operations in Iraq were about to end, that "our commitment in Iraq is changing from a military effort" to -- what exactly? The 50,000 or so troops still in Iraq are there, we are told, to train Iraqi security forces, provide security for civilians, and, oh yes, to conduct counterterrorism operations. Apparently "counterterrorism operations" don't count as part of a military effort?
Even worse, the Obama administration, following its predecessor's footsteps, is clearly committed to keeping U.S. troops in Iraq beyond the December 31, 2011 deadline agreed to by the Bush administration and Iraq back in 2008. That agreement was supposed to be absolute -- it called for all U.S. troops to be pulled out by the end of this year. (There were loopholes, of course -- the agreement said all Pentagon-paid military contractors had to leave too, but didn't mention those paid by the State Department, so guess which agency is taking over the check-writing to pay the thousands of mercenaries preparing to stay in Iraq for the long haul?)
But now the Obama administration is ratcheting up the pressure on Iraq's weak and corrupt government, pushing Baghdad's U.S.-dependent leadership to "invite" U.S. troops to stay just a little bit longer. Iraq's elected parliament, like the vast majority of the population, wants all the troops out. But democratic accountability to the people doesn't operate any better in Iraq than it does here in the U.S. So the Iraqi cabinet made its own decision, without any messy consultations with their parliament, to "open negotiations" with Washington over how many and how long U.S. troops would continue occupying their country.
Of course it's good news that no U.S. soldiers were killed in Iraq in August. The bad news is that scores of Iraqi civilians were killed. We don't know exactly how many - the Pentagon says it doesn't do body counts. But we know some of them. According to IraqBodyCount.org, 36 Iraqi civilians were killed in the first five days of the month. Just on one day, August 15, the New York Times reported 89 Iraqis killed, another 315 injured in apparently coordinated attacks. And on the last day of the month, August 31st, at least seven Iraqis were killed, another 25 wounded. And those are just the ones we know about.
The Iraq War isn't over. It still costs too much in the lives of Iraqi civilians and in U.S. taxpayer dollars. We still can't afford dumb wars. We need to bring those 50,000 troops and those fifty billion dollars home. And the way to do that is to follow the money: keep the pressure up on the links between our economic crisis and the costs of these illegal, useless wars. It's really dumb if we don't.
We've had enough. The 1% own and operate the corporate media. They are doing everything they can to defend the status quo, squash dissent and protect the wealthy and the powerful. The Common Dreams media model is different. We cover the news that matters to the 99%. Our mission? To inform. To inspire. To ignite change for the common good. How? Nonprofit. Independent. Reader-supported. Free to read. Free to republish. Free to share. With no advertising. No paywalls. No selling of your data. Thousands of small donations fund our newsroom and allow us to continue publishing. Can you chip in? We can't do it without you. Thank you.