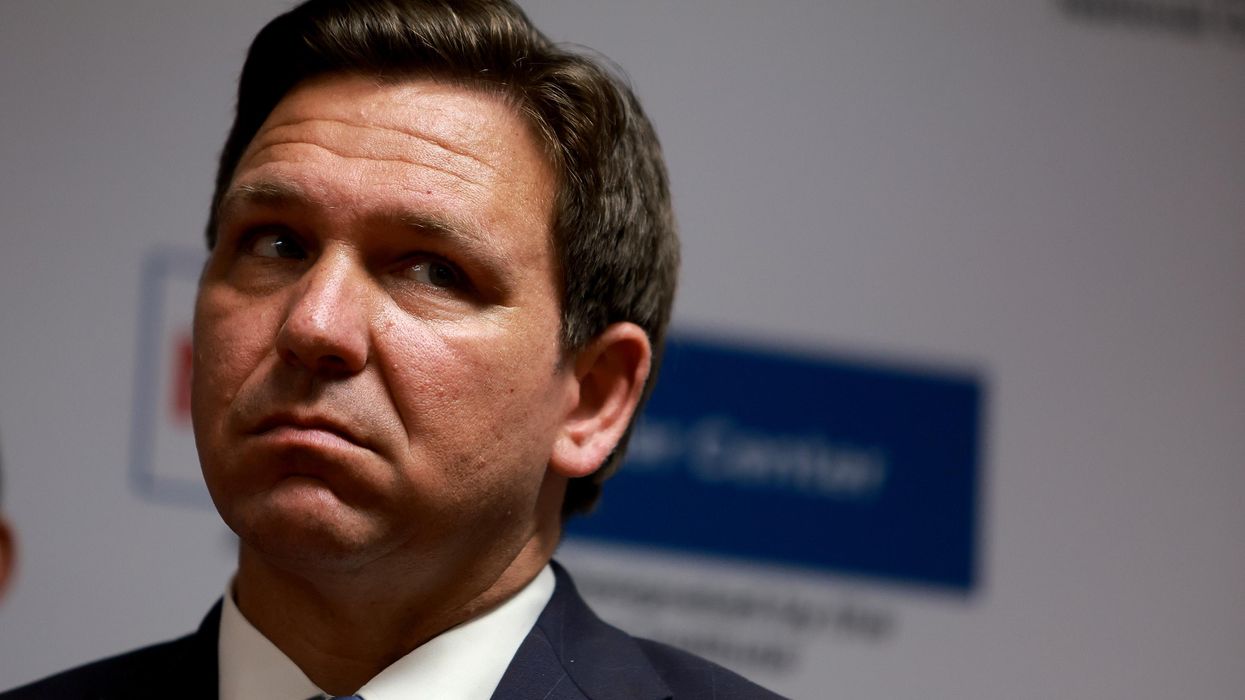 The Florida governor approved the executions of six people this year, and the state imposed five new death sentences.
Florida governor and 2024 presidential candidate Ron DeSantis made a return to capital punishment in his state a key element of his "tough on crime" campaign messaging this past year, and the result was an overall increase in the use of the death penalty in the United States, according to a new annual report.
The Death Penalty Information Center (DPIC) found that although a majority of U.S. states—29 of them—have now either abolished the death penalty or enacted a moratorium on executions, the number of people killed by state governments rose from 18 in 2022 to 25 in 2023.
The group attributed the rise to Florida's return to capital punishment after a four-year hiatus, with DeSantis moving forward with the executions of six people—the highest number in the state since 2014.
The state's new pattern of putting Floridians to death showed no sign of slowing down in the coming year, as it also imposed five new death sentences—the most of any state in 2023.
The DPIC catalogued other laws signed by DeSantis this year as he joined the Republican presidential primary race, in which he is currently trailing former Republican President Donald Trump by more than 47 points, with an average of 12.6% of Republicans backing him according to the latest polls.

In April Florida passed a law allowing the state to execute people convicted of sexual battery of a child under the age of 12 in cases in which the victim is not killed—a law that conflicts with a 2008 U.S. Supreme Court ruling that struck down a similar statute in Louisiana.
DeSantis also approved a law giving Florida the lowest threshold in the U.S. for permitting juries to sentence a convicted criminal to death, allowing a death sentence if only eight out of 12 jurors agree. Only Alabama and Florida allow non-unanimous juries to impose a death sentence, and Alabama's threshold is 10 jurors.
Florida also holds the country's record for the highest number of exonerations from death row, with 30 people exonerated—the majority after being sentenced by non-unanimous juries.

"It should be hard to send someone to the death penalty," Randolph Bracy, a former Democratic Florida state senator who pushed to require a unanimous jury vote for death sentences, toldThe New York Times when DeSantis signed the bill. "Florida has the highest rate of wrongful convictions, I think, in the country. We needed that threshold to make sure that we were doing the right thing."
As DeSantis' policies led to an increase in executions in the U.S., the DPIC reported that the Florida governor is out of step with a growing number of Americans. For the first time this year, Gallup found that 50% of Americans believe the death penalty is administered unfairly, while only 47% believe it is used fairly.
"That important change can also be seen in the unprecedented show of support for death-sentenced prisoners from conservative lawmakers and elected officials this year, some of whom now oppose use of the death penalty in their state," said Robin M. Maher, executive director of DPIC.
Richard Glossip, who was convicted of a 1997 murder in Oklahoma and sentenced to death earlier this year, was issued a stay of execution in May after the state's Republican attorney general joined campaigners who had long advocated for Glossip's life to be spared.
The DPIC found that a majority of the people who were executed in 2023—79% of whom had impairments such as brain injuries, serious childhood trauma, or developmental disabilities—would likely not have received death sentences had they been tried today, "due to significant changes in the law, prosecutorial decision-making, and public attitudes over the past few decades."
"Today," said the group, "they would have powerful arguments for life sentences and decisions from juries who better understand the effects of mental illness, developmental impairments, and severe trauma."
News