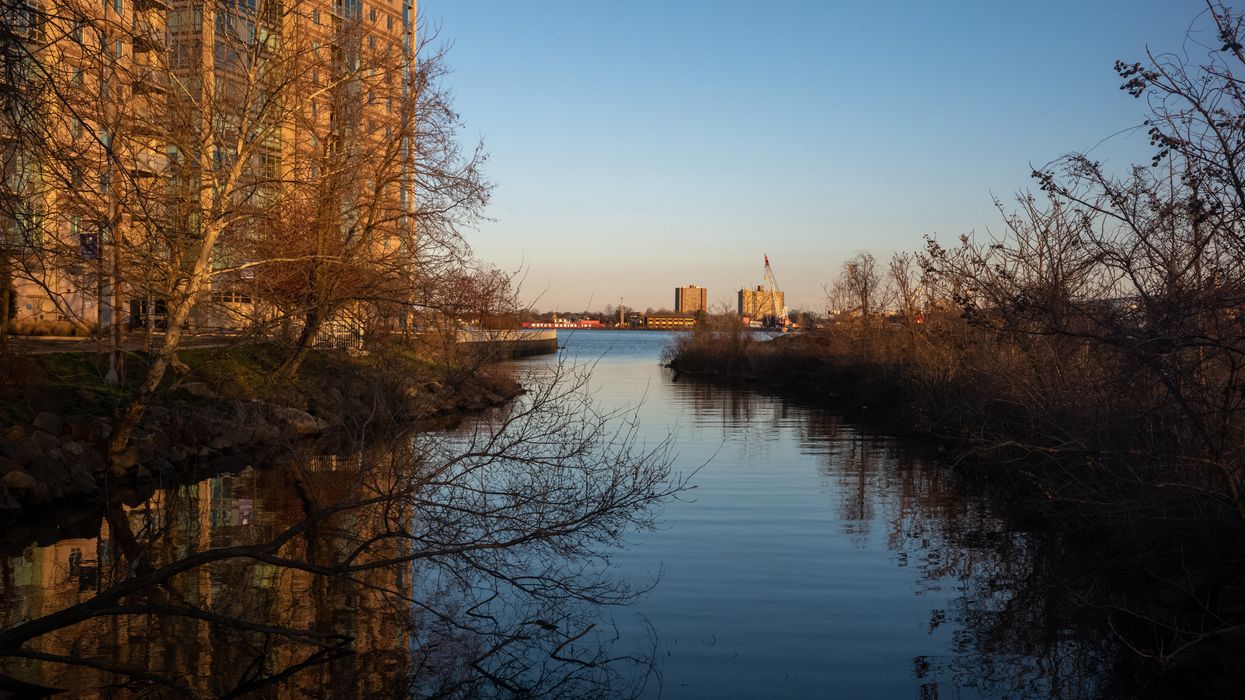 "There is no circumstance under which the city should announce that tap water may be unsafe two full days after they learned of possible contamination and without a plan to provide safe water to every resident," said Democratic mayoral candidate Helen Gym.
Residents of Philadelphia and the surrounding area demanded clarity about the safety of their drinking water from city officials on Monday, three days after chemicals leaked from a plant into a tributary of the Delaware River, which provides water for about 14 million people in four states.
About 8,100 gallons of acrylic polymer solution leaked from a burst pipe at the chemical plant Trinseo PLC in Bucks County, Pennsylvania late Friday, entering Otter Creek, which flows into the Delaware.
The solution contained butyl acrylate, ethyl acrylate, and methyl methacrylate, which are used in paints and adhesives.
Exposure to butyl acrylateand ethyl acrylate is associated with breathing difficulties, and the latter is listed as a "potential occupational carcinogen" by the Centers for Disease Control and Prevention.

Despite the leak of the chemicals, city officials did not alert residents until Sunday morning, when they said people in Philadelphia should use bottled water to prevent exposure and warned that although contamination had not yet been detected in the drinking supply, water from Otter Creek could have traces of chemicals.
Hours later, Michael Carroll, the city's deputy managing director for transportation, infrastructure, and sustainability said residents no longer needed to buy bottled water—which had rapidly sold out at stores across Philadelphia following the earlier warning—and that the chance of contamination was diminishing over time.
"In a matter of days, the water in the Delaware should be okay," Carroll said, noting that tap water which had gone through the city's Baxter Water Treatment Plant had been determined to be free of contaminants as of Sunday.
Carroll said the city's drinking water had been confirmed to be safe to consume until at least Monday at 11:59 pm; the Baxter treatment facility took in new water overnight, which still has to be tested, according toThe Philadelphia Inquirer.
Democratic mayoral candidate and former city council member Helen Gym accused officials of "haphazardly" communicating with residents about the safety of their drinking water.
"There is no circumstance under which the city should announce that tap water may be unsafe two full days after they learned of possible contamination and without a plan to provide safe water to every resident," said Gym. "The mayor must guarantee access to safe drinking water... Should future water samples at the treatment plant show contamination, the city must provide clear guidance to residents on how to access safe water, and when to expect safe water access to return."
She added that Trinseo PLC must be held accountable for the pipe rupture.
Business owners and residents echoed Gym's concern about being forced to wait for information about whether the water will be safe to drink after Monday night.
Scott Coudriet, a co-owner of Lloyd Whiskey Bar, closed his restaurant temporarily on Sunday, telling the Inquirer that the cocktail-focused business relies heavily on ice and that he didn't want to risk serving contaminated drinks.
"We didn't feel equipped to make any other choice than to close," Coudriet told the newspaper Monday. "But if anything, today I'm still confused about the language that 'You're safe through 11:59 p.m'... I don't know what happens at midnight."
Helicopter surveillance on Sunday did not show visual evidence of a chemical contaminant plume in Otter Creek or the Delaware River, and a water quality expert at Drexel University, Charles Haas, told the Inquirer that his concern level about contamination was "fairly low" based on the information provided by Carroll and other city officials.
The chemicals would be highly diluted in the river, Haas told the newspaper, and a reservoir at the Baxter plant could close off intake of new water from the river if necessary.

A map released by the city, however, showed more than two dozen zip codes in Philadelphia listed as ultimately being "potentially impacted" by the spill.
Consumer rights and environmental justice advocate Erin Brockovich denounced officials' assurances of the safety of the water as "bullshit... from the 'stay calm and carry on' folks."
"I honestly don't know what to make of this latest update," said journalist Kim Kelly, a Philadelphia resident. "After everyone ran out and bought up all the bottled water, the tap water is now safe until 11:59 pm Monday night? What happens after that?"

News