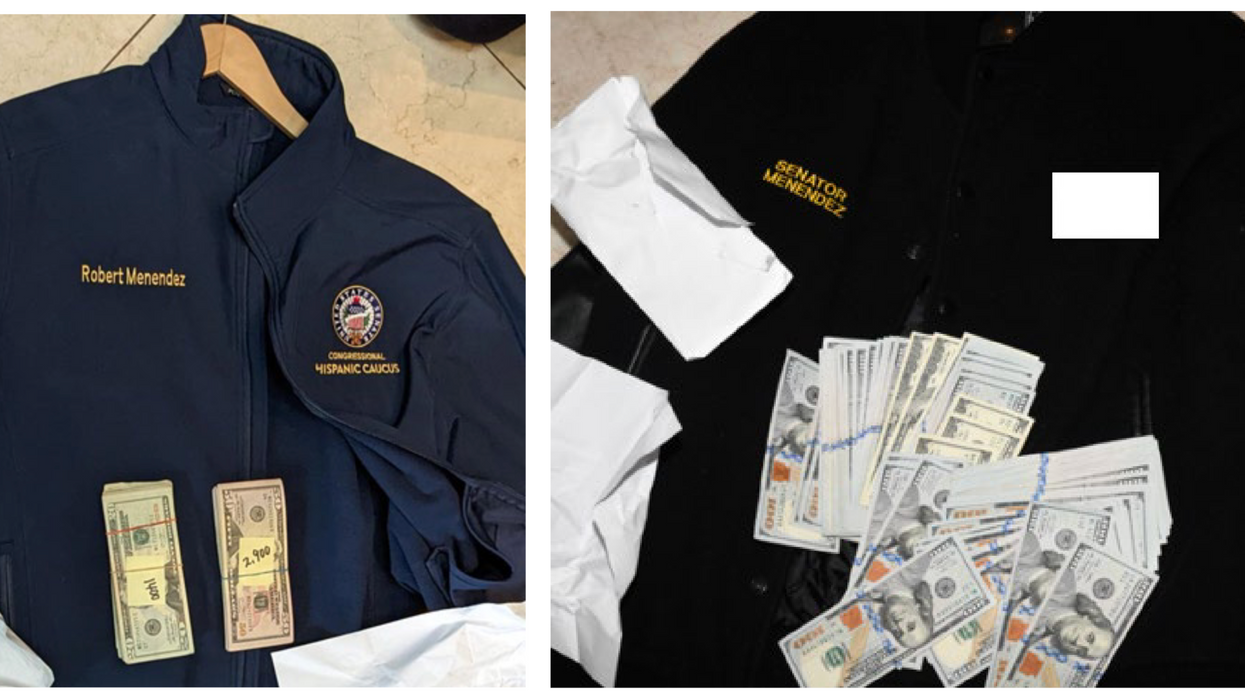 "If you are going to expel Santos, how can you allow... somebody like Menendez to remain in the Senate?"
After the U.S. House of Representatives on Friday voted to expel Republican New York Congressman George Santos, Sen. John Fetterman renewed his demand for similar action against Sen. Bob Menendez.
Fetterman (D-Pa.) has been calling for Menendez (D-N.J.) to exit the Senate since he was indicted in September and accused aiding the government of Egypt, engaging in "a corrupt relationship" with multiple businessmen, and accepting bribes in the form of "cash, gold, payments toward a home mortgage, compensation for a low-or-no-show job, a luxury vehicle, and other things of value."
Menendez has temporarily stepped down as chair of the Senate Foreign Relations Committee but refused to voluntarily leave the chamber, even after he was hit with another federal charge in October for allegedly acting as an unregistered agent for Egpyt.

Appearing on "The View" Friday, Fetterman argued that Menendez's alleged actions are "much more sinister and serious" than those of Santos—who faces 23 charges including wire fraud, aggravated identity theft, and conspiracy to commit offenses against the United States.
"He needs to go. And if you are going to expel Santos, how can you allow... somebody like Menendez to remain in the Senate?" said Fetterman, who previously returned $5,000 that his colleague gave to his 2022 campaign. "Menendez, I think, is really a senator for Egypt, not New Jersey."
Asked about the fact that Menendez has not been convicted of any crimes, Fetterman responded that "he has the right for his day in court... but he doesn't have the right to have those kind of votes [in the Senate]. That's not a right and I think we need to make that kind of decision to send him out."

Congressman Rob Menendez (D-N.J.)—the embattled senator's son, who has not been accused of any wrongdoing—was among the 105 Republicans and 206 Democrats who voted Friday to expel Santos. It was a reversal from his position last month, before the House Ethics Committee released its report on the New Yorker's alleged misconduct and criminal activity.

News