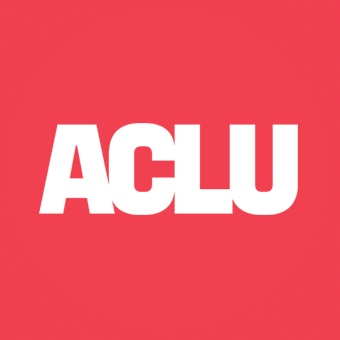 Government Releases New Court Opinions Highlighting Further Abuse of Warrantless FISA Surveillance Program
ACLU condemns use of Section 702 for warrantless spying on Americans, immigrants, and public officials; Calls on Congress to fundamentally reform the law
The Office of the Director of National Intelligence (ODNI) today released two heavily redacted court opinions that address spying conducted by the FBI, NSA, and CIA under Section 702 of the Foreign Intelligence Surveillance Act (FISA). Issued by the secret Foreign Intelligence Surveillance Court (FISC), the opinions describe numerous recent violations of legal requirements and court-ordered rules intended to protect Americans' privacy — including the use of Section 702 to surveil a sitting state court judge who "had complained to [the] FBI about alleged civil rights violations perpetrated by a municipal chief of police."
These opinions also reveal multiple instances of FBI agents searching the agency's enormous Section 702 databases for information about people who are not suspected of any wrongdoing. As the FISC described, FBI field offices repeatedly engaged in prohibited searches, including as part of criminal investigations without a foreign nexus, investigations into the Jan. 6, 2021 breach of the U.S. Capitol, and vetting of sources and Afghan refugees.
"These disturbing new revelations show how Section 702 surveillance, a spy program the government claims is focused on foreign adversaries, is routinely used against Americans, immigrants, and people who are not accused of any wrongdoing," said Patrick Toomey, deputy director of the American Civil Liberties Union's National Security Project. "The FBI continues to break the rules put in place to protect Americans, running illegal searches on public officials including a U.S. senator, and it's long past time for Congress to step in. As Congress debates reauthorizing Section 702, these opinions make clear why fundamental reforms are urgently needed."
Significantly, one of the opinions released today describes a completely new use of Section 702 surveillance by the NSA: to conduct routine, suspicionless searches of people overseas who are applying for immigration benefits or seeking to travel to the United States. As the FISC acknowledged, these suspicionless queries are unprecedented under Section 702, and this novel use of the spy program for immigration and travel purposes will impact the privacy of Americans who are in contact with people seeking to come to the United States. The NSA's use of warrantless FISA surveillance to vet immigrants and travelers is a dramatic expansion of Section 702 never authorized by Congress.
One of the opinions was released today in response to a Freedom of Information Act (FOIA) lawsuit the ACLU filed in February 2023, and the other is the subject of a FOIA request the ACLU submitted in June 2023. Over the past two decades, the FISC has issued many secret legal opinions authorizing the U.S. government to conduct sweeping programs of electronic surveillance. The court's opinions have a profound impact on Americans' rights to privacy, free expression, and free association, and they often remain entirely hidden from public view for years — unless an organization like the ACLU sues.
The American Civil Liberties Union was founded in 1920 and is our nation's guardian of liberty. The ACLU works in the courts, legislatures and communities to defend and preserve the individual rights and liberties guaranteed to all people in this country by the Constitution and laws of the United States.
(212) 549-2666
LATEST NEWS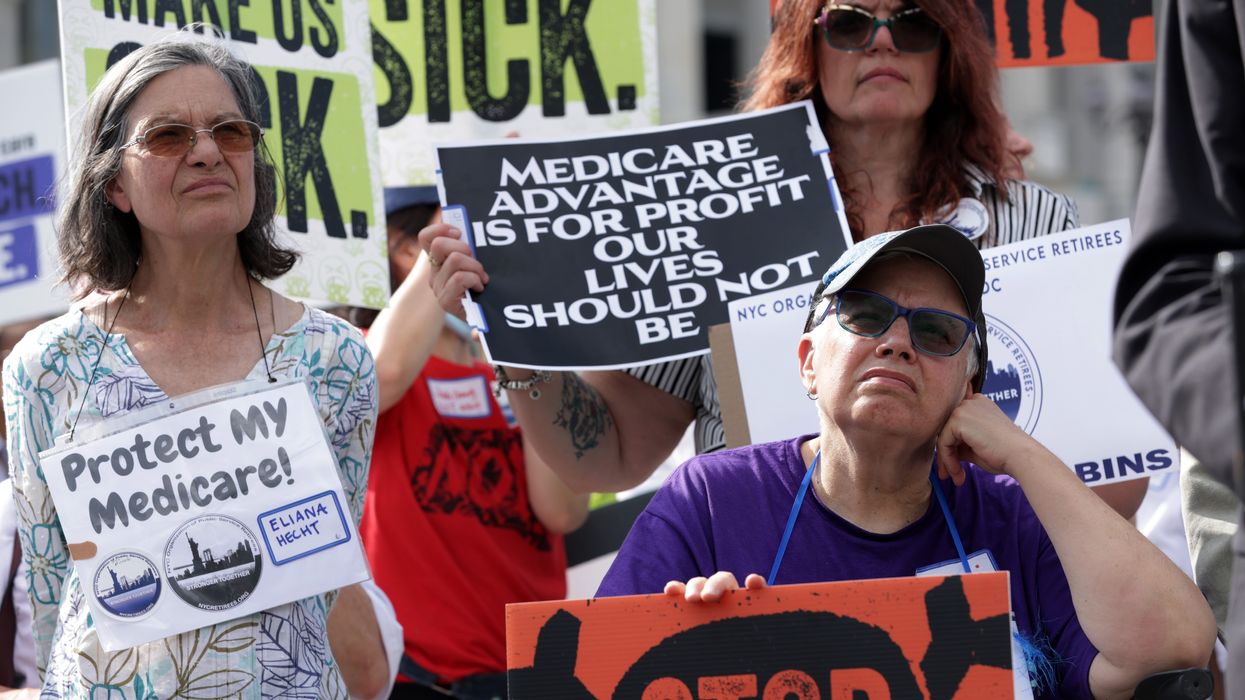 "Medicare Advantage is just another example of the endless greed of the insurance industry poisoning American healthcare," says a new report from Physicians for a National Health Program.
A report published Wednesday estimates that privately run, government-funded Medicare Advantage plans are overcharging U.S. taxpayers by up to $140 billion per year, a sum that could be used to completely eliminate Medicare Part B premiums or fully fund Medicare's prescription drug program.
Physicians for a National Health Program (PNHP), an advocacy group that supports transitioning to a single-payer health insurance system, found that Medicare Advantage (MA) overbills the federal government by at least $88 billion per year, based on 2022 spending.
That lower-end estimate accounts for common MA practices such as upcoding, whereby diagnoses are piled onto a patient's risk assessment to make them appear sicker than they actually are, resulting in a larger payment from the federal government.
But when accounting for induced utilization—"the idea that people with supplemental coverage are likely to use more health care because their insurance pays for more of their cost"—PNHP estimated that the annual overbilling total could be as high as $140 billion.

"This is unconscionable, unsustainable, and in our current healthcare system, unremarkable," says the new report. "Medicare Advantage is just another example of the endless greed of the insurance industry poisoning American healthcare, siphoning money from vulnerable patients while delaying and denying necessary and often lifesaving treatment."
Even if the more conservative figure is accurate, PNHP noted, the excess funding that MA plans are receiving each year would be more than enough to expand traditional Medicare to cover dental, hearing, and vision. Traditional Medicare does not currently cover those benefits, which often leads patients to seek out supplemental coverage—or switch to an MA plan.
The Congressional Budget Office has estimated that adding dental, vision, and hearing to Medicare and Medicaid would cost just under $84 billion in the most costly year of the expansion.

"While there is obvious reason to fix these issues in MA and to expand traditional Medicare for the sake of all beneficiaries," the new report states, "the deep structural problems with our healthcare system will only be fixed when we achieve improved Medicare for All."
Properly spent, these overpayments could make a huge difference in the lives of Medicare beneficiaries. We could either:

💰 Totally eliminate Medicare Part B premiums

💊 Fund the entire Medicare Part D prescription drug program

🦷 Establish dental, hearing, and vision coverage pic.twitter.com/Q2zEBMMnaZ
— Physicians for a National Health Program (@PNHP) October 4, 2023
Bolstered by taxpayer subsidies, Medicare Advantage has seen explosive growth since its creation in 2003 even as it has come under fire for fraud, denying necessary care, and other abuses. Today, nearly 32 million people are enrolled in MA plans—more than half of all eligible Medicare beneficiaries.
Earlier this year, the Biden administration took steps to crack down on MA overbilling, prompting howls of protest and a furious lobbying campaign by the industry's major players, including UnitedHealth Group and Humana. Relenting to industry pressure, the Biden administration ultimately agreed to phase in its rule changes over a three-year period.
Leading MA providers have also faced backlash from lawmakers for handing their top executives massive pay packages while cutting corners on patient care and fighting reforms aimed at rooting out overbilling.
As PNHP's new report explains, MA plans are paid by the federal government as if "their enrollees have the same health needs and require the same levels of spending as their traditional Medicare counterparts," even though people who enroll in MA plans tend to be healthier—and thus have less expensive medical needs.
"There are several factors that potentially contribute to this phenomenon," PNHP's report notes. "Patients who are sicker and thus have more complicated care needs may be turned off by limited networks, the use of prior authorizations, and other care denial strategies in MA plans. By contrast, healthier patients may feel less concerned about restrictions on care and more attracted to common features of MA plans like $0 premiums and additional benefits (e.g. dental and vision coverage, gym memberships, etc.). Insurers can also use strategies such as targeted advertising to reach the patients most favorable to their profit margins."
A KFF investigation published last month found that television ads for Medicare Advantage "comprised more than 85% of all airings for the open enrollment period for 2023."
"TV ads for Medicare Advantage often showed images of a government-issued Medicare card or urged viewers to call a 'Medicare' hotline other than the official 1-800-Medicare hotline," KFF noted, a practice that has previously drawn scrutiny from the U.S. Senate and federal regulators.
PNHP's report comes days after Cigna, a major MA provider, agreed to pay $172 million to settle allegations that it submitted false patient diagnosis data to the federal government in an attempt to receive a larger payment.
Dr. Ed Weisbart, PNHP's national board secretary, toldThe Lever on Wednesday that such overpayments are "going directly into the profit lines of the Medicare Advantage companies without any additional health value."
"If seniors understood that the $165 coming out of their monthly Social Security checks was going essentially dollar for dollar into profiteering of Medicare Advantage, they would and should be angry about that," said Weisbart. "We think that we pay premiums to fund Medicare. The only reason we have to do that is because we're letting Medicare Advantage take that money from us."
News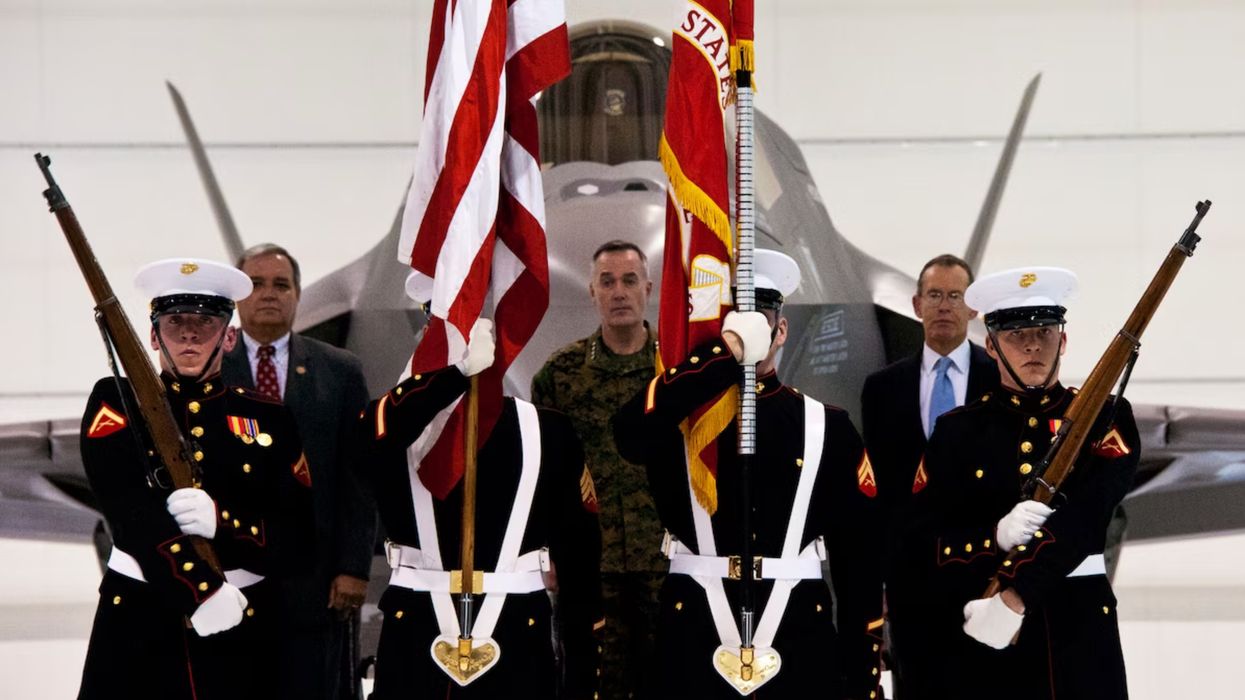 "The revolving door is a problem because it creates the appearance—and in some cases the reality—of conflicts of interest in the making of defense policy and in the shaping of the size and composition of the Pentagon budget."
A report published Wednesday revealed that the vast majority of four-star U.S. military officers who have retired over the past five years went to work for the arms industry, a revolving door that drives soaring profits and near-record military spending.
The report—entitled March of the Four–Stars: The Role of Retired Generals and Admirals in the Arms Industry—was published by William D. Hartung, a senior research fellow at the Quincy Institute for Responsible Statecraft, and intern Dillon Fisher. They found that 26 of 32 four-star generals and admirals who retired between June 2018 and July 2023 "went to work for the arms industry as board members, advisers, executives, consultants, lobbyists, or members of financial institutions that invest in the defense sector."
"Too often when it comes to military spending and policy, special interests override the public interest."

Fifteen of the retired officers were hired as board members or advisers for small and medium–sized weapons contractors, while five took similar jobs at one of the top 10 arms companies. Five retired four–star officers became arms industry consultants, five were hired as lobbyists for weapons companies, and four joined financial firms that invest in the arms sector.
"Employing well-connected ex-military officers can give weapons makers enormous, unwarranted influence over the process of determining the size and shape of the Pentagon budget, to the detriment of our national security," Hartung said in a statement. "Too often when it comes to military spending and policy, special interests override the public interest. The revolving door is a major contributor to this process."
According to the report:
Among the most prominent four–stars who have gone through the revolving door are former head of the Joint Chiefs of Staff Gen. Joseph Dunford, who joined the board of Lockheed Martin five months after leaving the military; Gen. Mike Murray, former head of the U.S. Army Futures Command, who went on the boards of three defense tech firms—Capewell, Hypori, and Vita Inclinata; Gen. Terrence O'Shaugnessy, former head of the U.S. Northern Command, who is now a senior adviser to Elon Musk at SpaceX...; Gen. Richard D. Clarke, former commander of U.S. Special Operations Command, who joined the boards of General Dynamics, defense tech firm Shift5, and drone maker General Atomics; and Gen. John W. Raymond, former head of the U.S. Space Command, who went on to be a managing partner at Cerberus Capital Management.
The report's recommendations include:
Barring four–star officers from going to work for firms that receive $1 billion or more in Pentagon contracts per year;
Extending "cooling off" periods before retired Pentagon officials and military officers can go to work on behalf of the arms industry; and
Increasing transparency for post–government employment and activities on the part of retired Pentagon and military officials working on behalf of arms contractors, including reporting on their interactions with Congress and the Executive Branch.
"The revolving door is a problem because it creates the appearance—and in some cases the reality—of conflicts of interest in the making of defense policy and in the shaping of the size and composition of the Pentagon budget," Hartung and Fisher wrote. "The role of top military officials is particularly troubling, given their greater clout in the military and the government more broadly than most other revolving door hires. Their influence over policy and budget issues can tilt the scales towards a more militarized foreign policy."
The new report comes amid soaring profits for weapons-makers, near-record levels of U.S. military spending, and increasing American domination of global arms exports.
As one arms industry executive said at last month's Defense and Security Equipment International trade show in London, "War is good for business."
News
"We believe that we have to change the system, not the climate," said one lawmaker. "Wopke Hoekstra's track record represents the system."
Progressive members of the European Parliament on Wednesday said they would vote against two candidates to serve as the European Commission's top officials overseeing the government's Green Deal and climate action agenda, remaining steadfast in their opposition to the politicians' climate records, conflicts of interest, and statements on chemical regulations and arguing that "people and planet deserve better."
Members of the Left in the European Parliament group said they had voted against Wopke Hoekstra and Maroš Šefčovič in the Committee on Environment, Public Health, and Food Safety (ENVI) on Wednesday morning as the panel approved their bids for European Commissioner for Climate Action and Executive Vice President of the European Commission for the European Green Deal, respectively.
Hoekstra, a former employee of oil and gas giant Shell and fossil fuel-linked consultant group McKinsey, has garnered extensive criticism from the left-wing group and from dozens of civil society organizations due to his employment history.

"We believe that we have to change the system, not the climate," said Left MEP Silvia Modig of Finland. "Wopke Hoekstra's track record represents the system. We stand alongside civil society. Without a sense of urgency, we will continue on the same path we have for fifty years. Emissions will continue to grow, temperatures will continue to rise, and catastrophic climate events will persist."
"To entrust the helm of our climate policy to a former Shell employee, whose career trajectory clearly prioritizes profit over the planet, must serve as a wake-up call."
The full parliament is expected to hold a final vote on the commissioner-designates on Thursday, and with the Dutch Labour Party also indicating it would also vote against Hoekstra, Euronewsreported that "a political veto on either candidate is still possible."
The ENVI committee approved the two candidates two days after they were questioned extensively about their climate records and commitments.
Hoekstra and Šefčovič failed to garner the support of two-thirds of the committee members on Tuesday, as many lawmakers still had concerns about their commitments to carbon emissions reduction targets and other issues.
Hoekstra, who resigned as the minister of foreign affairs of the Netherlands last month, worked at Shell from 2002-04 and at McKinsey for a decade before entering government.

He claimed in his remarks to the committee this week that he now believes "fossil fuels must become history, the sooner the better," and that oil companies that have known about their activities' link to the climate crisis and have "sought to ignore the evidence" are "unethical."

He also promised to phase out fossil fuel subsidies and said he supports a target of slashing emissions by at least 90% by 2040—the lower end of a recommendation made earlier this year by the European Scientific Advisory Board on Climate Change, which said the bloc must cut greenhouse gas emissions by 90-95% by 2040 in order to limit planetary heating to 1.5°C this century.

Despite some of Hoekstra's climate pledges to the committee, said the Left, he "represents the fossil fuel lobby and does not convincingly demonstrate competence as a climate protector."
Hoekstra's bid to lead the E.U.'s climate agenda, said the Corporate Europe Observatory (CEO), represents the government's dismissal of 100,000 Europeans who have signed a petition opposing his candidacy and "is a symptom of a broader systemic issue: fossil fuel influence on our decision-making."
"To entrust the helm of our climate policy to a former Shell employee, whose career trajectory clearly prioritizes profit over the planet, must serve as a wake-up call," said the co-presidents of the Left, MEPs Manon Aubry of France and Martin Schirdewan of Germany. "It extends beyond the immediate concern of Hoekstra potentially reversing climate action; it symbolizes a broader issue of intertwining politics with fossil fuel interests. It's a call to fortify our political landscape, creating a firewall that safeguards decision-making for the greater good and minimizes undue influence of private interests."
The Left's concerns were bolstered last week by a letter to the ENVI committee signed by 50 groups including CEO, Global Witness, and Friends of the Earth International.
The groups warned that as minister of finance in the Netherlands, Hoekstra "pleaded against rapidly ending gas exploitation... despite the massive negative impacts gas drilling had on hundreds of thousands of citizens" and "personally blocked government plans for reducing nitrogen emissions that were aiming to bring Dutch policy measures in line with E.U. legislation on nature protection."
"If we want to prevent and mitigate climate disasters in the future, it is crucial that governments free themselves from the influence of the fossil fuel industry by introducing and implementing a conflict-of-interest framework," said the organizations. "Making a person with strong and long-time links with oil and gas interests responsible for E.U. climate policies is the wrong step."

Šefčovič's answers to the committee's questions this week also left progressive lawmakers dismayed, as he refused to commit to a timeline for toxic chemical regulations and and food sustainability rules.

"The Left does not consider that the commissioner has shown an awareness of the need to accelerate on the European Green Deal by failing to commit to deliver on critical promised legislative proposals in this mandate," said the group of Šefčovič, who currently serves at executive vice president of the European Green Deal, overseeing interinstitutional relations and foresight.

CEO noted that campaigners' objections to the two candidates pushed the ENVI committee to delay its approval this week and to demand transparency from Hoekstra about the clients he worked with at McKinsey.
"Bittersweet win for transparency. Conflict of interests firmly on the agenda," said CEO. "We will be watching."
News
Independent, nonprofit journalism needs your help.
Please Pitch In
Today!