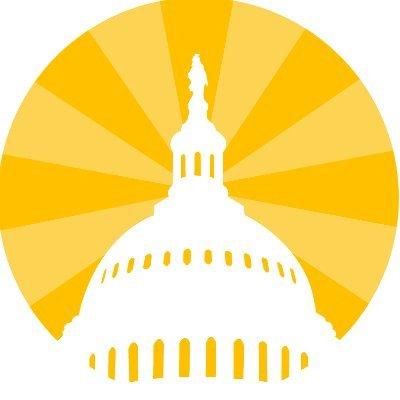 For Immediate Release
Contact:
Mia Jacobs,Communications Director, CPC,Email:,Mia.Jacobs@mail.house.gov,Phone: (202) 225-3106
Congressional Progressive Caucus Leaders Condemn Pentagon Authorization Bill
Representative Pramila Jayapal (WA-07), Chair of the Congressional Progressive Caucus (CPC), and Representative Barbara Lee (CA-12), Chair of Emeritus of the CPC and Chair of the Caucus Peace and Security Task Force, issued the following statement upon passage of the Fiscal Year 2024 National Defense Authorization Act (NDAA) in the House of Representatives:
"The bill MAGA House Republicans passed today allocates the single largest funding total the Pentagon has ever received from Congress and actively blocks the Biden administration from retiring obsolete, costly, and unnecessary weapons systems. It follows the end of a 20-year war, and the fifth time the Defense Department has failed an audit.
"The American people would be forgiven for believing this record-high funding is actually going to support service members or veterans. However, a significant percentage goes to pad the profits of the war industry. Since 2001, Pentagon spending has totaled more than $14 trillion, with between one-third and one-half going to military contractors — and much of it to just five major Pentagon firms. Weapons manufacturers have spent $2.5 billion on lobbying over the past two decades, employing more than one lobbyist for every member of Congress. Those contractors and lobbyists stand to make even more off of taxpayers this year.
"Meanwhile, investments in domestic priorities, from education to housing to health care, are squeezed more than ever after Republicans forced draconian spending caps in exchange for not defaulting on the country's debt. Our constituents are consistently told it costs too much to continue the Child Tax Credit to support families climbing out of poverty, to provide universal health care so people don't continue to go bankrupt if they get sick, or to provide paid sick leave for every worker like the rest of our peer countries do.
"The funding level is far from the only problem with this NDAA. MAGA Republicans conducted an unprecedented and unrecognizable process, refusing to even allow debate on amendments that have been made in order for years. They even robbed a Progressive Caucus member of her amendment to ban the transfer of cluster munitions and handed it to one of the most extreme MAGA members, who weakened its provisions. The result is a bill that goes out of its way to attack abortion, immigrants, and LBGTQ rights and efforts to make the military more inclusive and reflective of America; reverses progress on climate action; and hobbles our ability to combat extremism in the military. Thanks to MAGA House Republicans, this bill excludes progressives' provisions to protect the human rights of civilians abroad, reassert congressional war powers, or strengthen labor and civil rights for service members.
"Progressives in Congress have long fought to take on waste, fraud, and abuse in the Pentagon budget and rebalance the federal government's spending priorities away from excessive militarism and toward investments in working families, both at home and abroad. The MAGA agenda could not be more fundamentally different — a politics dictated by bigotry, fear, and xenophobia. Progressives know that we do not have to choose between a strategic military and foreign policy that achieves our national security goals and one that is rooted in justice and humanity, committed both to diplomacy with our adversaries and cooperation with our allies. The American people deserve no less, and progressives will not give up our fight to make it a reality."
Amendments by CPC Members Included in the Final Bill:
#302 Garamendi (CA): Fixes loopholes in existing requirements for pricing data by clarifying when cost or pricing data is required. Makes clear that requirements to provide cost or pricing information can only be waived when there is a price competition that results in at least two responsive and viable offers.
#1375 Davidson (OH), Jacobs (CA), Mace (SC), Jayapal (WA), Biggs (AZ), Lofgren (CA), Tenney (NY), Hoyle (OR): The amendment would prevent DOD from purchasing data that would otherwise require a warrant, court order, or subpoena. This applies to data inside the United States.
Sampling of Progressive Amendments by CPC Members Blocked or Ruled Out of Order:
#658 Tlaib (MI): Strikes the prohibition on the reduction of the total number of nuclear armed Intercontinental Ballistic Missiles (ICBMs) deployed in the United States in Sec. 1638. Prohibition on reduction of the intercontinental ballistic missiles of the United States. (Received floor vote)
#276 Blumenauer (OR), McGovern (MA), Garamendi (CA): Strikes Section 1639 and prohibits the use of funds for the sustainment of the B83-1 bomb. This amendment reflects the 2022 Nuclear Posture Review, which declared the B83-1 "will be retired."(Received floor vote)
#31 Lee (CA), Roy (TX), Spanberger (VA), Hageman (WY), McGovern (MA), Donalds (FL), Hoyle (OR), Bishop (NC), Meeks (NY): Repeals the 2002 and 1991 Authorizations for Use of Military Force for Iraq. (Identical text to HR 932 and S 316).
#49 Lieu (CA), Meeks (NY), Khanna (CA), Titus (NV): Requires the Secretary of State to develop guidance for investigating indications that U.S.-origin defense articles have been used in Yemen by the Saudi-led coalition in substantial violation of relevant agreements with countries participating in the coalition and to report to Congress, consistent with GAO recommendations.
#161 Bowman (NY), Bush (MO), Schakowsky (IL), Tlaib (MI), Khanna (CA): Prohibits U.S. military presence in Syria without Congressional approval within one year of enactment.
#478 Jacobs (CA): Requires recipients of Section 127e and Section 1202 programs to undergo vetting for gross human rights violations.
#1473 Jacobs (CA), Omar (MN), Jayapal (WA), McGovern (MA): Prohibits the transfer of cluster munitions.
#576 McGovern (MA), Pocan (WI), Schakowsky (IL), Johnson (GA), Blumenauer (OR), Huffman (CA), Doggett (TX): Calls for an annual report from State to Congress, in consultation with DOD, that assesses the status of Israeli settlement activity in the West Bank.
#651 Tlaib (MI): Directs Secretary of State to submit 502B(c) reports on any country receiving Foreign Military Financing (FMF) or Foreign Military Sales (FMS) where the Secretary has credible information that state security forces were involved in the killing of a journalist in the last 5 years.
#1171 Hoyle (OR), Khanna (CA), Jayapal (WA): Revised Prohibits U.S. funding from being used for unauthorized U.S. military involvement in the war in Yemen if the Saudi-led coalition resumes aerial hostilities against the Houthis in Yemen. This includes prohibiting funds from being used for military logistical support or intelligence sharing that enables offensive strikes.
#1179 Ocasio-Cortez (NY): Directs the Department of State to submit to Congress a report documenting knowledge from 1980-2010 regarding Colombian military involvement in assassinations, disappearances, collaboration in paramilitary offensives, military conduct in the false positives initiative from 2002-2008, and any gross violations of human rights.
#1241 Bush (MO): Expands transparency and congressional oversight of arms exports by eliminating the thresholds for congressional reporting requirements in the Arms Export Control Act.
#1258 Bush (MO): Prohibits funds from being made available to carry out armed unilateral or multilateral intervention in Haiti, unless Congress first enacts a joint resolution authorizing the specific use of such funds.
#1293 Casar (TX): Provide the Secretary of Defense with the authority to transfer funds in excess of the amount requested for weapons purchases in the President's budget to DoD child care programs.
#1309 Garcia (IL): Before enforcing sectoral or broad-based sanctions, requires the Secretaries of Treasury and State to certify that such sanctions will not result in civilian death.
#1360 Ocasio-Cortez (NY): Requires the Secretary of the Department of Defense to submit a certification addressing human and civil rights violations in Peru before continuing certain cooperation with the government of Peru.
#1375 Davidson (OH), Jacobs (CA), Mace (SC), Jayapal (WA), Armstrong (ND), Lofgren (CA), Cline (VA), Escobar (TX): Late Establishes warrant requirements for web browsing history, Internet search history, and Fourth Amendment-protected information of United States persons or persons inside the United States
#1378 Grijalva (AZ): Prohibits the amounts authorized to be appropriated or otherwise made available by this act be used to establish or maintain any relationship between the Department of Defense and the Government of Ecuador, including any office or agent of such government, in order to provide, authorize, or assist in any way in the transfer of weapons, military equipment, crowd control supplies, or any other supplies, to such government or to coordinate joint exercises with the military and police forces of such government until certain criteria is met.
#1453 Omar (MN), Jayapal (WA): Directs the Secretary of Defense to develop a process within 180 days of this bill's enactment to inform host country governments within 30 days of PFAS contamination and possible health hazards surrounding overseas U.S. military facilities and develop a remediation strategy that considers input from affected communities and in communication with the host-country government.
#435 Jayapal (WA), McClintock (CA), Davidson (OH): Repeals the statutory requirement that the Department of Defense submit unfunded priorities lists to Congress outside the formal budget request process.
#218 Jayapal (WA): Grants authority to the Secretary of Defense to produce insulin to be sold with no additional upcharges for use in federal healthcare programs.
#636 Jayapal (WA): Requires that any COVID-19 vaccines or treatments developed by the Department of Defense be, to the greatest extent practicable, non-exclusively licensed, added to the WHO technology access pool, and publicly produced through a government-owned contractor-operated facility.
#440 Jayapal (WA): Bars the federal government from contracting with firms with two or more willful or repeated violations of the Fair Labor Standards Act. Establishes a $50,000 penalty for failing to disclose such violations to the contracting agency.
#242 Jacobs (CA), Schakowsky (IL), Garcia (TX), Tokuda (HI), Bonamici (OR), Dean (PA), Casten (IL), Escobar (TX), Johnson (GA), Takano (CA): Prohibits discrimination in the military and ensures that standards for eligibility for service and equality of treatment and opportunity in service may not include any criteria relating to protected categories and gender.
#391 Garcia, Robert (CA), Balint (VT), Tokuda (HI), Omar (MN), Norton (DC), Schakowsky (IL), Titus (NV): Restricts security assistance to Uganda until the Secretary of State certifies that the Government of Uganda is upholding basic human rights standards including protections for LGBTQI+ rights.
#587 Schakowsky (IL): Establishes a preference for Department of Defense offerors that meet certain requirements pertaining to labor relations.
#892 Blumenauer (OR), Nunn (IA), Crow (CO), Miller-Meeks (IA), Schakowsky (IL), Ciscomani (AZ), Norton (DC), Sherrill (NJ), Swalwell (CA), Crockett (TX), Bera (CA), Tlaib (MI), Johnson (GA), Goldman (NY), Peters (CA), Kim (NJ), Keating (MA), Spanberger (VA), Jayapal (WA), Moulton (MA), Nadler (NY), Matsui (CA), Foster (IL), Correa (CA), Porter (CA), Stanton (AZ), Case (HI), Larsen (WA): Authorizes 4,000 additional visas for the Afghan Special Immigrant Visa (SIV) Program.
#46 Lee (CA), Pocan (WI), Espaillat (NY), Raskin (MD), Grijalva (AZ), Huffman (CA): Reduces the NDAA top line by $100 billion and holds harmless all accounts that support pay and benefits for personnel and dependents.
#260 Sherman (CA): Prohibits the transfer of U.S.-origin nuclear reactors, equipment, or technology to Saudi Arabia until Saudi Arabia signs an Additional Protocol to its nuclear safeguards agreement with the IAEA, and certifies that it is not building or acquiring nuclear enrichment or reprocessing facilities.
#1270 Pocan (WI), Lee (CA): Requires a report on DoD's progress made and remaining challenges to achieving an unqualified audit opinion.
#710 Jayapal (WA): Authorizes $20 million in funding for the US Army Medical Research and Development Command and any of its subordinate entities to conduct two phase-III clinical trials, one for the vaccine and another for a booster, for the patent-free and openly licensed Corbevax vaccine to gauge its effectiveness and suitability in reducing hospitalization and transmission rates of COVID19. Offset from Defense-wide operations and maintenance.
#1460 Carson (IN): To require a report to Congress on the death of American citizen, Shireen Abu Akleh.
The Congressional Progressive Caucus (CPC) is made up of nearly 100 members standing up for progressive ideals in Washington and throughout the country. Since 1991, the CPC has advocated for progressive policies that prioritize working Americans over corporate interests, fight economic and social inequality, and advance civil liberties.
(202) 225-3106
LATEST NEWS
"It seems there's no legal theory, however far-fetched, that Meta won't deploy to avoid a full accounting of its harmful data practices," said one digital rights defender.
Meta Platforms—which owns Facebook, Instagram, and WhatsApp—on Wednesday sued the U.S. Federal Trade Commission six months after the agency proposed an order that would prohibit the tech giant from monetizing minors' data.
The lawsuit, which also names FTC Chair Lina Khan and Democratic Commissioners Rebecca Slaughter and Alvaro Bedoya as defendants, challenges what Meta claims is the agency's "structurally unconstitutional authority."
The legal action comes after the FTC in May proposed banning Meta from monetizing children's data, a practice regulators said violates the Children's Online Privacy Protection Act (COPPA). The FTC proposal aims to strengthen a 2019 consent decree prohibiting Meta—then called Facebook—from profiting off data collected from minors. As part of the settlement, the company agreed to pay a $5 billion fine for previous privacy violations.
Earlier this week, a federal judge denied a motion filed by Meta seeking the court's intervention in the company's dispute with the FTC.
"This is a blatant example of the company's ruthless profit-over-safety strategy," the Real Facebook Oversight Board, a watchdog group, said of the new lawsuit. "They claim they want regulation but when they realize their business model is threatened, they attack the regulator."

Emily Peterson-Cassin, digital rights advocate for the consumer advocacy group Public Citizen, said that "Facebook made an agreement with the FTC, and now it doesn't want to face the consequences of possible violations of that agreement."
"It's beyond cynical for Facebook to launch a legal attack on the FTC's authority to enforce an agreement the company voluntarily entered into," she added. "Facebook is accused of hurting and exploiting kids; the public needs the FTC to get to the bottom of those accusations and hold Facebook liable for any and all violations, without delay."
U.S. Sen. Elizabeth Warren (D-Mass.) said Meta suing the FTC is "like Big Tobacco trying to gut the [Food and Drug Administration] because they didn't want to be held accountable for hooking kids onto nicotine."

"The FTC has been around for over a century now," Warren added. "This agency is constitutional and using its powers to apply the law as written."

Sen. Ed Markey (D-Mass) also weighed in on Meta's lawsuit, saying that "Meta's baseless lawsuit is a weak attempt to avoid accountability for its repeated failures to protect kids' privacy online."

"When a Big Tech company wants to take the federal cop off the beat, it's probably because it doesn't want to be caught," the senator added. "For years, Meta has been willfully ignoring the problems it has created—including a privacy crisis, a teen mental health crisis, and an algorithmic injustice crisis—and this lawsuit is just the latest craven distraction."

According to the children's advocacy group Fairplay:

Meta has posed a threat to the privacy and welfare of young people in the U.S. for many years, as it targeted them to further its data-driven commercial surveillance advertising system. Scandal after scandal has exposed the company's blatant disregard for children and youth, with nearly daily headlines about its irresponsible actions coming from former-employees-turned-whistleblowers and major multistate and bipartisan investigations of state attorneys general. Despite multiple attempts by regulators to contain Meta's ongoing undermining of its user privacy, including through multiple FTC consent decrees, it is evident that a substantive remedy is required to safeguard U.S. youth.
"While many have noted social media's role in fueling the mental health crisis, the Federal Trade Commission has taken actual meaningful action to protect young people online by its order prohibiting serial privacy offender Meta from monetizing minors' data," Fairplay executive director Josh Golin said in a statement. "So it's not surprising that Meta is launching this brazen attack on the commission."

"Anyone who cares about the well-being of children—and the safety of American consumers—should rally to the defense of the commission and be deeply concerned about the lengths Meta will go to preserve its ability to profit at the expense of young people," Golin added.

Katharina Kopp, director of policy at the Center for Digital Democracy, said that "for decades Meta has put the maximization of profits from so-called behavioral advertising above the best interests of children and teens."
"Meta's failure to comply repeatedly with its 2012 and 2020 settlements with the FTC, including its noncompliance with the federal children's privacy law (COPPA), and the unique developmental vulnerability of minors, justifies the FTC to propose the modifications of Meta's consent decree and to require it to stop profiting from the data it gathers on children and teens," Kopp stated.
"It should not surprise anybody then that Meta is now going after the FTC with its lawsuit," she added. "But this attack on the FTC is essentially an attack on commonsense regulation to curtail out-of-control commercial power and an attack on our children, teenagers, and every one of us."
John Davisson, the litigation director at the nonprofit research group Electronic Privacy Information Center, asserted that "it seems there's no legal theory, however far-fetched, that Meta won't deploy to avoid a full accounting of its harmful data practices."
"The reason is clear," Davisson said. "A hearing before the FTC will confirm that Meta continues to mishandle personal data and put the privacy and safety of minors at risk, despite multiple orders not to do so."
"The changes FTC is proposing to Meta's exploitative business model can't come soon enough," he added. "We hope the court will reject Meta's latest attempt to run out the clock, as another federal court did just this week."
The FTC and Meta were already locked in a separate antitrust fight stemming from the agency's request for a federal court to force the company to sell Instagram and WhatsApp. That case has yet to go to trial.
News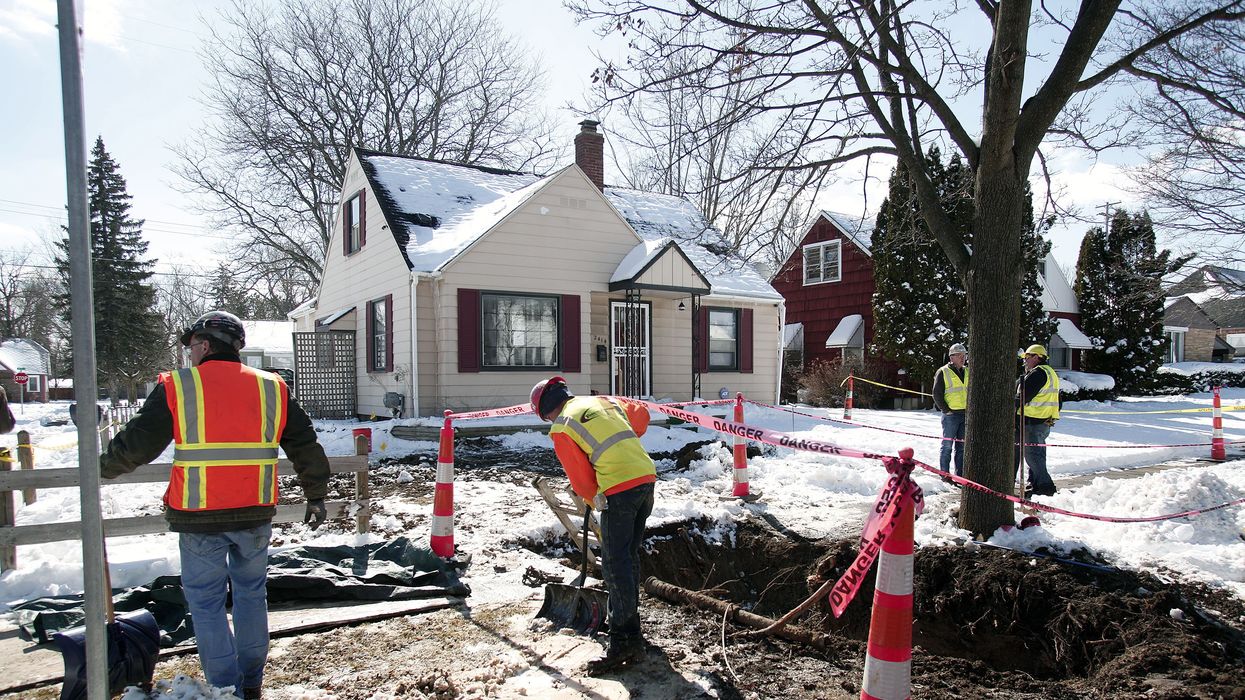 While welcoming the "long-overdue meaningful action" on drinking water safety, one campaigner argued that "much more must be done—much faster—at no cost to impacted households."
The Biden administration's proposal to better protect drinking water nationwide was met with sweeping applause on Thursday, but at least one consumer advocacy group stressed that the U.S. Environmental Protection Agency policy is "still not enough."
With its proposed changes to the Lead and Copper Rule, the administration aims to replace all lead water service lines in the United States within a decade, according to the EPA. There are also provisions intended to locate legacy lead pipes, improve tap sampling, lower the lead action level, and strengthen protections to reduce exposure.
Food & Water Watch Public Water for All director Mary Grant said that "the federal government has already waited far too long to require the elimination of these toxic lead water pipes, which poisoned the water in communities across the country," from Flint, Michigan and Jackson, Mississippi to Newark, New Jersey and Washington, D.C.
"The Biden administration has proposed long-overdue meaningful action toward the goal of eliminating lead from drinking water, but to ensure that every community has safe, lead-free water, much more must be done—much faster—at no cost to impacted households," she asserted.
Grant praised "agitators who emerged from... water contamination fights" and called on Congress to "step up to provide funding to replace the entire service line at no cost to impacted households, prioritizing low-income and environmental justice communities."
The Infrastructure Investment and Jobs Act, signed by President Joe Biden two years ago, "provided a $15 billion downpayment on this overhaul, but the total cost could exceed $60 billion," she pointed out, urging Congress to pass the Water Affordability, Transparency, Equity, and Reliability (WATER) Act.
"In a moment when many of us feel overwhelmed by bad news, the EPA's lead rule provides a ray of hope."

While additional steps are clearly needed, impacted communities and other campaigners still welcomed the progress on Thursday.
"Communities like ours... have grappled with the repercussions of lead contamination for too long," said Deborah Brown, a steering committee member of Newburgh Clean Water Project in New York. "The proposed improvements, especially the replacement of all lead service lines, signify a significant stride to safe and clean drinking water for our families and future generations. It's a step in the right direction."
Earthjustice attorney Suzanne Novak—whose legal group has represented the Newburgh Clean Water Project—said that "the EPA's proposed improvements to the Lead and Copper Rule are a much-needed response to a dire public health crisis that's been ongoing for more than a century."
"The administration's proposal takes important steps towards fulfilling the Safe Drinking Water Act's purpose of protecting human health to the extent feasible," Novak continued. "EPA has recognized that quick removal of all lead service lines is imperative, and that swift action is needed when a community has persistent high levels of lead in its water."
"Because the public health burden of lead exposure falls disproportionately on environmental justice communities," she emphasized, "we need to make sure that the final rule is equitable in how it achieves reduction of lead in drinking water across the country."
The Natural Resources Defense Council (NRDC) noted "apparent weaknesses" of the proposal, including that "water systems are not required to pay for the lead service line replacement," utilities could get extensions beyond the 10-year deadline, and the action level reduction from 15 parts per billion to 10 ppb "is less strict than the 5 ppb standards recommended by health experts and the governments in Canada and Europe."
Still, Erik Olson, senior strategic director for health at NRDC, said that "in a moment when many of us feel overwhelmed by bad news, the EPA's lead rule provides a ray of hope that we are approaching the day when every family can trust that the water from their kitchen tap is safe, regardless of how much money they have or their ZIP code."
Environmental Working Group senior vice president for government affairs Scott Faber also praised the progress, saying that "once again, President Biden's EPA is putting our families first and honoring his commitments to the American people."
The campaigner also highlighted the need to better protect communities whose drinking water is contaminated with per- and polyfluoroalkyl substances (PFAS), chemicals used in various products that persist in the environment and human body and are connected to health problems including cancers.
Biden's EPA proposed the first-ever national drinking water standard for PFAS in March. Faber said Thursday that "we're confident he will also make good on his commitment to finalize a drinking water standard for the toxic 'forever chemicals.'"
News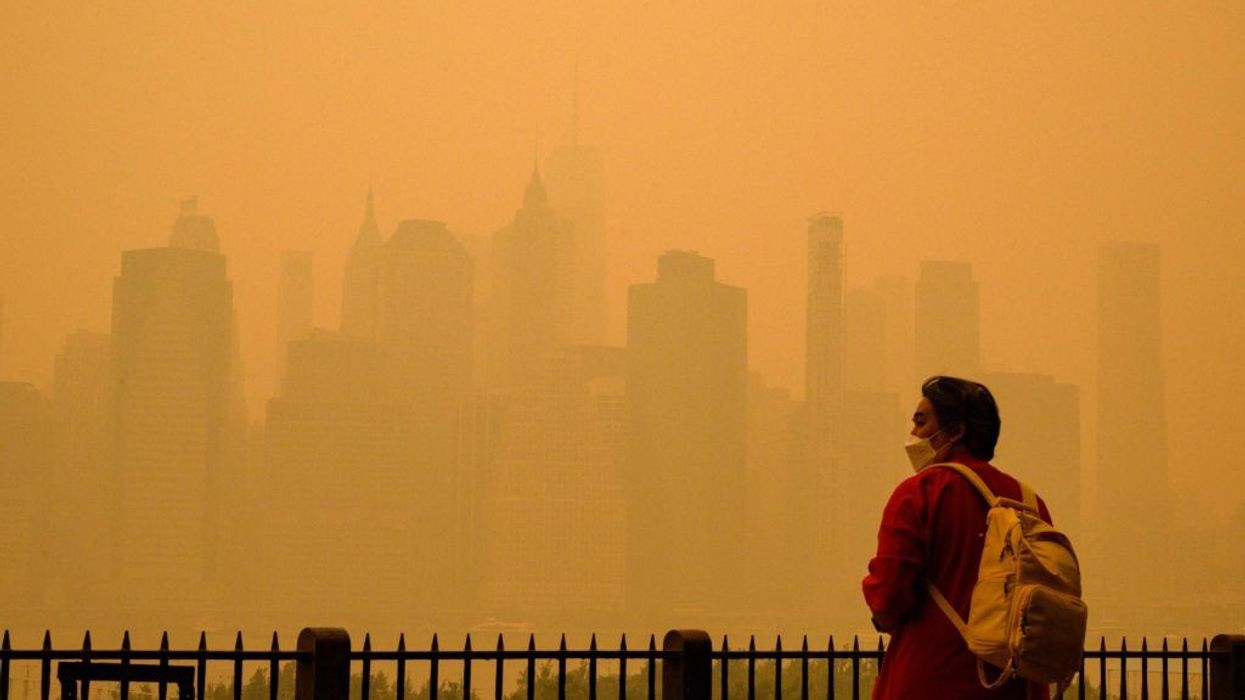 "Governments at the COP28 climate talks must take real action for a full, fair, funded, and fast phaseout of fossil fuels," one advocate said in response to the news.
It is "virtually certain" that 2023 will be the warmest year on record, the World Meteorological Organization concluded in its provisional State of the Global Climate report for the year.
That was only one of the broken records detailed in the report, which was released Thursday to coincide with the start of the United Nations Climate Change Conference (COP28) in the United Arab Emirates. The WMO documented a year of "extreme weather and climate events" that "had major impacts on all inhabited continents."
"Record heat. Deadly floods. Toxic air. It has never been clearer that the world must stop burning fossil fuels if we want a safe, livable planet," Oil Change International global policy manager Romain Ioualelen said in response to the findings. "And yet, the fossil fuel industry is pumping more and more gas and oil, expanding its business, lying to us, and raking in deadly profits, as millions of people are displaced, harmed, and killed. Governments at the COP28 climate talks must take real action for a full, fair, funded, and fast phaseout of fossil fuels."
As of October, 2023 was set to be the warmest year in 174 years of record-keeping, WMO confirmed. The body's findings come as scientists have previously said it will likely be the hottest year in 125,000 years as well. Mean near-surface temperatures during the first 10 months of the year were around 1.4°C above the average from 1850 to 1900, WMO found. Because 2016 and 2020, the two previous hottest years on record, came in at 1.29°C and 1.27°C above that average, it is unlikely that the last two months of 2023 would be cold enough to offset its lead.
Hottest year wasn't the only record broken in 2023. The year also saw the hottest monthly ocean temperatures on record from April through September, and the hottest land temperatures from July to October. Because July is typically the hottest month of the year, this July was the hottest month ever recorded.
Sea level rise reached a record height, and the rate of increase from 2013 to 2022 was more than double the rate from 1993 to 2002. Antarctic sea-ice extent also shrank to its lowest level on record in February and struggled to recover, measuring its lowest maximum extent on record in September.
"We urge governments to be ready now at the U.N. climate talks to take action commensurate with what the science is telling us."
Some markers for which 2023 data is not yet available broke records in 2022. This included atmospheric levels of the three main greenhouse gases—carbon dioxide, methane, and nitrous oxide—and ocean heat content.
"It's a deafening cacophony of broken records," WMO Secretary-General Petteri Taalas said in a statement. "These are more than just statistics. We risk losing the race to save our glaciers and to rein in sea level rise."
The report also detailed how a warming climate is having a direct and devastating impact on human communities. Climate-fueled weather disasters this year included Storm Daniel, which brought severe flooding to much of the Mediterranean, with especially deadly consequences for Libya; a record wildfire season in Canada that shrouded major North American cities in toxic smoke; heat waves, which reached especially severe heights Southern Europe and North Africa; and flooding in the Horn of Africa following five years of drought that made the soil less able to absorb the rainfall. Many of these events forced people to flee their homes and made it harder for them to secure food.
"This year we have seen communities around the world pounded by fires, floods, and searing temperatures. Record global heat should send shivers down the spines of world leaders," United Nations Secretary-General António Guterres said in response to the report.
Guterres and other climate advocates used the report to push world leaders to deliver ambitious climate action at COP28, which is mired in controversy following revelations that its president Sultan Ahmed Al Jaber, who is also the CEO of Abu Dhabi National Oil Company, used the talks to push oil and gas deals.
"We have the roadmap to limit the rise in global temperature to 1.5 °C and avoid the worst of climate chaos. But we need leaders to fire the starting gun at COP28 on a race to keep the 1.5 degree limit alive," Guterres said.
He called for a commitment to phase out fossil fuels, triple renewable energy, double energy efficiency, set clear guidelines for the next round of pledges, and provide countries with the financial support they need to make them happen.
Ioualelen said that the delegates should pay attention to experts instead of fossil fuel companies.
"Rather than prioritizing lobbyists and corporations, we need leaders to make real change that tackles the root cause of the climate crisis, fossil fuels, and makes a better world for all of us—today and for generations to come," Ioualelen said. "We urge governments to be ready now at the U.N. climate talks to take action commensurate with what the science is telling us."
Taalas also called for action to avoid worsening extremes.
"We cannot return to the climate of the 20th century, but we must act now to limit the risks of an increasingly inhospitable climate in this and the coming centuries," he said.
News