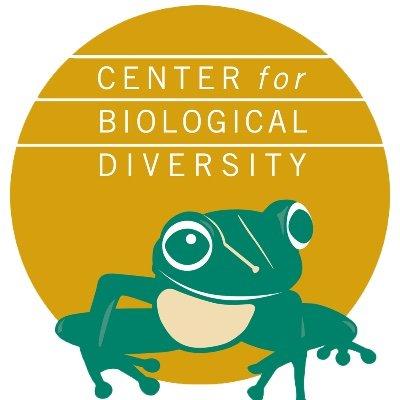 For Immediate Release
Contact:
Tel: (520) 623.5252,Email:,center@biologicaldiversity.org
Biden Administration Urged to Ditch Planned Hydrogen Investments
A nationwide coalition of more than 180 conservation, Indigenous, faith, labor and social justice organizations urged the Biden administration today to scrap plans to rapidly expand investment in the production and use of hydrogen. The U.S. Department of Energy is championing hydrogen as a supposed climate solution despite the heavy reliance of fossil fuels in its production.
"Calling hydrogen clean energy is a scam to prop up the oil and gas industry," said Silas Grant, a campaigner at the Center for Biological Diversity. "The Biden administration's plans to expand this dirty energy will only increase oil and gas extraction at a time when the climate emergency demands the opposite. We need investment in affordable, reliable, community-supported renewable energy like wind and solar."
In its letter to the Department of Energy, the coalition said a large-scale buildout of hydrogen infrastructure will intensify the climate emergency by emitting greenhouse gases and increase pollution in frontline communities. Ninety-five percent of hydrogen produced today is made from fossil fuels, and hydrogen production emits even more smog-causing nitrogen oxide when combusted than methane, threatening public health.
"Deployment of massive hydrogen hubs is a distraction from real climate action that will cause more pollution, more strain on water resources, and more extraction of climate warming fossil fuels," said Jim Walsh, policy director with Food & Water Watch. "President Biden can't claim to be a climate leader while his administration continues to embrace the hydrogen climate scam and other policies that continue to perpetuate fossil fuel production and infrastructure."
Frontline communities and groups concerned about pipeline safety have also raised concerns about hydrogen transportation. Hydrogen burns hotter than gas and is more combustible and corrosive to pipelines, meaning that even small ruptures can cause explosions. All forms of hydrogen use vast quantities of water, which make it an unsustainable source of energy especially in drought-stricken regions.
The Biden administration is investing $7 billion to develop 10 regional clusters of hydrogen production, transportation and use under the Infrastructure Investment and Jobs Act. The Energy Department is reviewing funding applications from states for hydrogen hubs and is expected to announce its decision this fall.
"Corporations and utility monopolies are buying out politicians to continue business as usual," said Maya Pontón Aronoff, policy fellow with the Michigan Environmental Justice Coalition. "And despite the shiny new name and new technology, a massive build-out of hydrogen and hydrogen pipelines in disproportionately impacted communities is the definition of business as usual. These hubs will hurt people and call it justice. It's time to take a stand for future generations and break this vicious cycle."
At the Center for Biological Diversity, we believe that the welfare of human beings is deeply linked to nature — to the existence in our world of a vast diversity of wild animals and plants. Because diversity has intrinsic value, and because its loss impoverishes society, we work to secure a future for all species, great and small, hovering on the brink of extinction. We do so through science, law and creative media, with a focus on protecting the lands, waters and climate that species need to survive.
(520) 623-5252
LATEST NEWS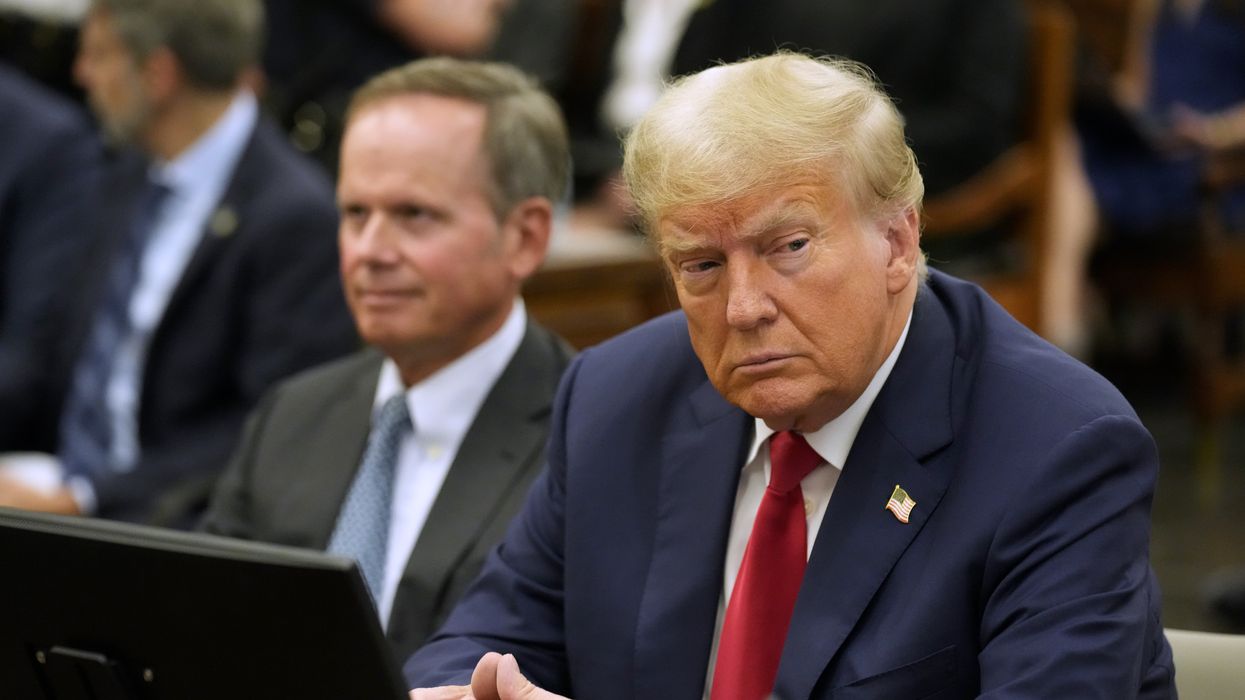 "Personal attacks on members of my court staff are unacceptable, inappropriate, and I will not tolerate them in any circumstances," said Justice Arthur Engoron.
In a New York on Tuesday afternoon, Justice Arthur Engoron issued a gag order against former President Donald Trump and said he would face further "serious sanctions" if he issues any more threats or public comments against the judge, his staff, or the court where Trump is on trial for civil fraud.
Engoron, who sits on the New York City Civil and State Supreme Court, issued the order shortly after the Republican 2024 presidential candidate's claimed on social media that Engoron's clerk is "running this case against" him.
"Consider this statement a gag order forbidding all parties from posting, emailing, or speaking publicly about any of my staff," he said. "Personal attacks on members of my court staff are unacceptable, inappropriate, and I will not tolerate them in any circumstances."
During a lunch break on Tuesday, Trump posted a photo of the clerk, attorney Allison Greenfield, with U.S. Senate Majority Leader Chuck Schumer (D-N.Y.) and called her "Schumer's girlfriend."

"How disgraceful! This case should be dismissed immediately," he wrote on Truth Social in a post that Engoron ordered him to delete.
On Monday as the trial opened, Trump called the proceedings a "scam," "a continuation of the single greatest witch hunt of all time," and "an attempt to hurt me in an election."
The judge noted on Tuesday that he had "warned counsel off the record about the former president's comments yesterday, but the warning went unheeded," according toThe Hill.
The case is one of four pending civil and criminal cases against the former president and centers on allegations that Trump inflated the value of his assets in New York.
As Common Dreamsreported on Monday, advocates are expressing concern for the safety of jurors in the four trials due to Trump's repeated claims that he will not "get a fair trial" and comments he's made regarding his legal troubles including, "If you go after me, I will come after you."
He has also targeted U.S. District Judge Tanya Chutkan, who is presiding over a case in Washington regarding Trump's alleged 2020 election interference, on social media.

Katie Phang, host of "The Katie Phang Show" on MSNBC, predicted that "this is the first of many gag orders against Trump that will be issued by Justice Engoron in this case."

News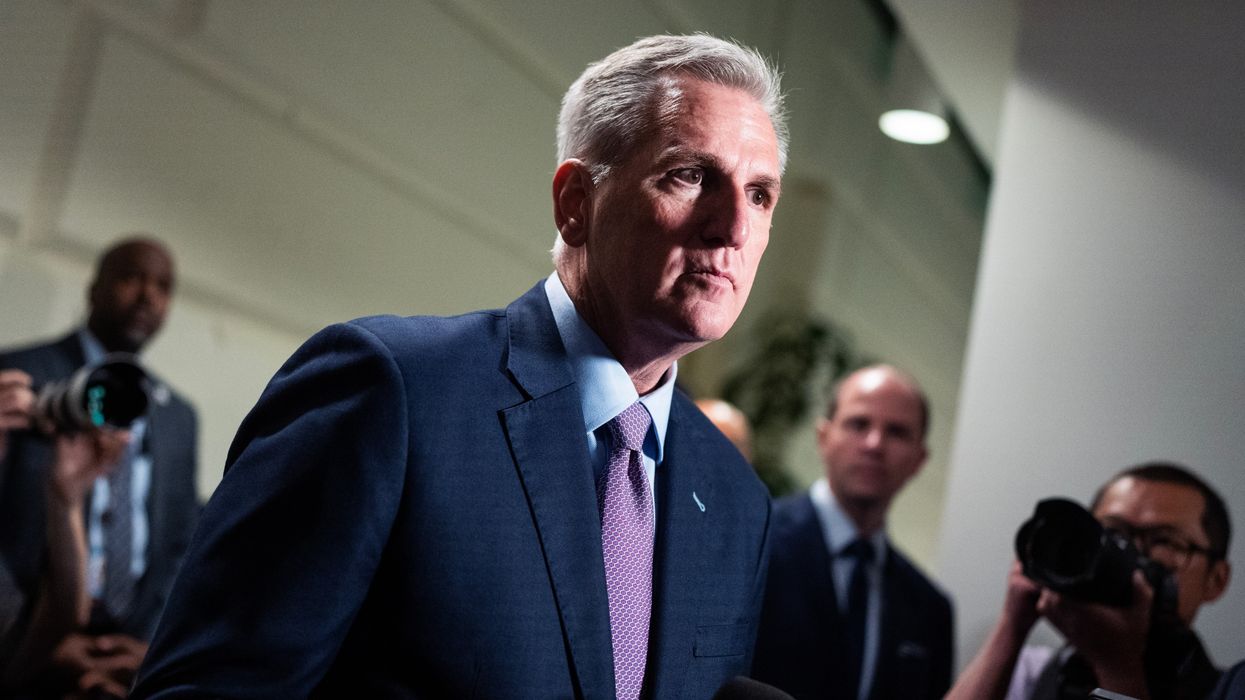 "In less than a year, Kevin McCarthy has proven himself to be the weakest House speaker in modern history," said Rep. Bill Pascrell.
For the first time in U.S. history, the House of Representatives voted to oust its own leader Tuesday after a motion by far-right Republican Rep. Matt Gaetz of Florida to vacate the appointment of Speaker of the House Kevin McCarthy's speakership passed with eight GOP votes and the support of every Democrat present.
The 216-210 vote to remove McCarthy (R-Calif.) came after his allies failed to come up with enough votes to table the motion to vacate.
In addition to Gaetz, the Republicans who voted for the motion to vacate were: Reps. Andy Biggs (Az.), Ken Buck (Col.), Tim Burchett (Tenn.), Eli Crane (Az.), Bob Good (La.), Nancy Mace (S.C.), and Matt Rosendale (Mt.).
"All Americans should watch this latest spectacle and know House Republicans have no business running a lemonade stand let alone the Congress."

Those lawmakers have accused McCarthy of being insufficiently conservative. They were incensed by his deal with the White House to raise the debt limit earlier this year and have demanded the House make even deeper cuts to social safety net programs than the deal contained.
The pro-democracy group Stand Up America said in a statement that "today's vote to remove Kevin McCarthy as speaker shows how intent ultra-MAGA Republicans are on sowing chaos and dysfunction, rather than actually governing on behalf of the American people."
"It's clear who is really in charge of the GOP Conference: Matt Gaetz and his band of political arsonists," the group added. "MAGA Republicans' sole agenda is to grind the federal government to a halt, use their power to exact political revenge, and attack our democracy and basic freedoms. We can't expect the same election deniers who tried to overthrow the will of voters on January 6th to legislate for the American people now."
On Monday, Gaetz accused McCarthy of making a "secret side deal" with President Joe Biden to provide more funding for Ukraine.
"It is going to be difficult for my Republican friends to keep calling President Biden 'feeble' while he continues to take Speaker McCarthy's lunch money in every negotiation," Gaetz said.
McCarthy's chances of remaining in the speaker's chair took a big hit earlier Tuesday when House Minority Leader Hakeem Jeffries (D-N.Y.) signaled that Democrats woulddo nothing to help salvage the speaker's chair, vowing instead to vote in favor of his ouster.

"Given their unwillingness to break from MAGA extremism in an authentic and comprehensive manner, House Democratic leadership will vote yes on the pending Republican motion to vacate the chair," Jeffries wrote in a Dear Colleague letter.
Congressional Progressive Caucus Chair Pramila Jayapal (D-Wash.) told reporters Tuesday that "we are not voting in any way that will help Republicans."

"There is reason after reason to just let Republicans deal with their own problems," she added. "Let them wallow in their pigsty of incompetence and inability to govern."

A new acting speaker pro tempore, Rep. Patrick McHenry (R-N.C.), will now take the gavel until someone is elected to take McCarthy's place.
Responding to McCarthy's pending ouster in a statement ahead of the final vote, Rep. Bill Pascrell (D-N.J.) said that "in less than a year, Kevin McCarthy has proven himself to be the weakest House speaker in modern history."
"Every decision Mr. McCarthy has made was with eyes only on the speaker's gavel," he continued. "Governance and trust have been secondary. Mr. McCarthy made corrupt bargains with right-wing extremists to seize power. He handed these misfits the tools they now wield against him so let him negotiate with these wolves."
"All Americans should watch this latest spectacle and know House Republicans have no business running a lemonade stand let alone the Congress," Pascrell said. "The House Republican majority can decide who they want to be speaker of the House. But the speaker cannot count on me to save him from the inmates he empowered in the Republican asylum."

News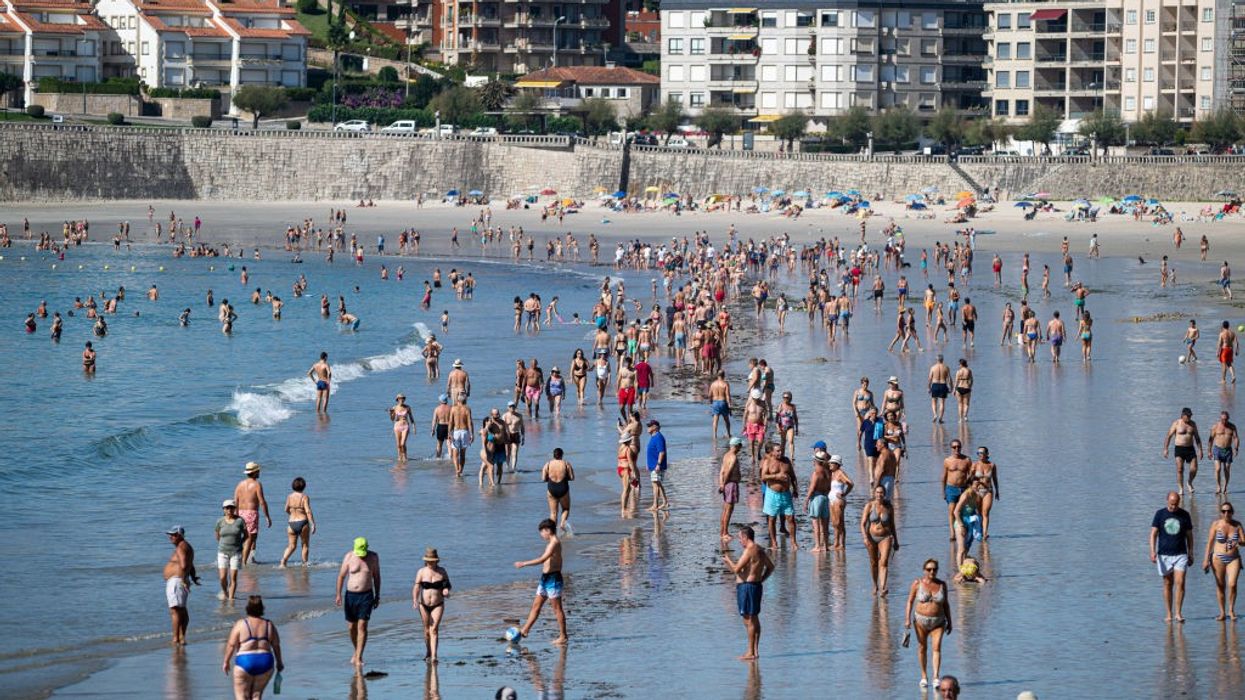 "We've never seen a record smashed by anything close to this margin," one climate scientist said.
In another sign of the climate crisis, September of 2023—following the hottest summer ever recorded over June, July, and August—also seems to be one for the record books.
A data set out of Japan found that September 2023 was 0.5°C warmer than the previous warmest September on record and around 1.8°C warmer than temperatures in the preindustrial era, climate scientist Zeke Hausfather wrote on Tuesday on the social media site formerly known as Twitter.
"This month was, in my professional opinion as a climate scientist—absolutely gobsmackingly bananas," he said.
Hausfather was looking at the the Japanese 55-year Reanalysis (JRA-55), which draws on a wide range of weather observations dating back to 1958. The more than half-a-degree jump from the previous September record is the steepest increase between monthly records to date, The Washington Post reported.
"We've never seen a record smashed by anything close to this margin," Hausfather told the Post.
"This September would not have been out of place as a typical July this decade in terms of global temperatures," he added on X, formerly Twitter.
Another data set, the European Centre for Medium-Range Weather Forecasts' ERA5, also shows September shattering the previous record by around the same margin, according to Hausfather.
"I'm still struggling to comprehend how a single year can jump so much compared to previous years," Finnish Meteorological Institute researcher Mika Rantanen tweeted of the ERA5 data. "Just by adding the latest data point, the linear warming trend since 1979 increased by 10%."
The JRA-55 and ERA5 data sets are more immediately available than the monthly analyses from NOAA and NASA, which take longer to complete, The Washington Post explained. The satellite-based data from the University of Alabama in Huntsville is also showing a record September.
2023 has been a record-breaking year in part because an El Niño weather pattern emerged in June, but the primary driver is atmospheric warming caused by the burning of fossil fuels and the destruction of natural carbon sinks. This year has been much hotter than the previous El Niño years in 2015 and 2016.
On a local and regional level, many countries experienced their hottest Septembers on record, among them Austria, Belgium, France, Germany, Poland, and Switzerland, according to The Guardian. France's September beat the previous record by more than 1°C, and Belgium's September was even hotter than its July and August for the first time since 1961.
"Belgium has never experienced a month of September this warm," David Dehenauw of the Belgian Royal Meteorological Institute told The Guardian.
On the other side of the world, Japan also had its hottest September at 2.66℃ higher than normal.
"We can't believe just how high temperatures got," a representative from the Japan Meteorological Agency toldJapan Today. "It became a record-breaking phenomenon after multiple factors overlapped on top of climate change."

September also saw a number of extreme weather events, from deadly flooding in Libya to record-breaking rainfall in New York. Warmer temperatures are linked to heavy rainfall, as warmer air can hold more moisture. Separate studies also said the climate crisis made both events more extreme.
So far, October looks set to continue the historic weather trend. The central U.S. began the month with record heat, according to The Washington Post. And Spain had its warmest start to October on record, Reuters reported.
"The bad news is that we don't see any sign of global temperatures reverting to what is normal for this time of year," Hausfather tweeted. "They remain close to to the highest anomalies we saw in the month of September as we go into October."
News
Independent, nonprofit journalism needs your help.
Please Pitch In
Today!