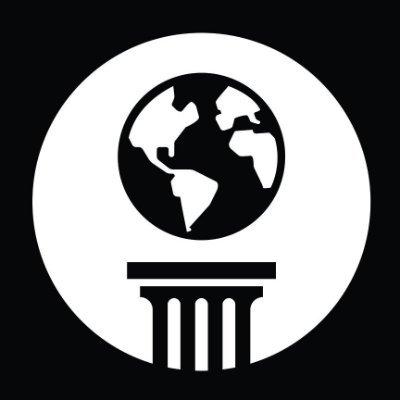 For Immediate Release
October, 13 2022, 11:39am EDT
100 Scientists Call on Biden Administration to Save the Gulf of Mexico Whale
Leading scientists are alarmed the U.S. may cause "the first anthropogenic extinction of a great whale species."
WASHINGTON
In a letter sent today to senior government officials, more than 100 marine scientists are urging the Biden administration to protect the endangered Gulf of Mexico whale, "a unique part of the Gulf's natural history," from extinction.
Since the Marine Mammal Protection Act (MMPA) was enacted a half-century ago, no species of marine mammals has gone extinct in U.S. waters. But with only about 50 individual remaining, according to federal government estimates, the Gulf of Mexico whale faces dire threats from fossil fuel exploration and development and other human activities.
In the letter, which was sent to Secretary of the Interior Deb Haaland and Secretary of Commerce Gina Raimondo, the scientists sound an alarm about the potential loss of a uniquely American species. The whale, they observe, is "the only large whale species resident year-round in the waters of the United States. Yet few on-water measures have been established to protect it. Unless significant conservation actions are taken," they conclude, "the United States is likely to cause the first anthropogenic extinction of a great whale species."
"The Gulf of Mexico whale is the most endangered whale species in the world. To the best of our knowledge, it occurs only in U.S. waters, so Americans have a special responsibility to work together to save it," said Dr. Peter Corkeron, Senior Scientist at the New England Aquarium's Anderson Cabot Center for Ocean Life.
The Gulf of Mexico whale, also known as Rice's whale, was recognized only last year as a distinct species, although it has long been known to reside in the Gulf's offshore waters.
Continued oil and gas development in the Gulf represents a "clear, existential threat to the whale's survival and recovery," the scientists state, citing the impacts of far-reaching airgun surveys and of oil spills. The government estimates that close to 20 percent of the population was killed in the wake of the Deepwater Horizon spill.
Decisions governing future oil and gas activities in the Gulf will be made over the next several months. The Bureau of Ocean Energy Management is expected to issue a new five-year oil and gas leasing program for the Outer Continental Shelf, while the National Marine Fisheries Service is expected to issue a new regulation for the conduct of airgun surveys in the Gulf.
"Our future depends on a transition away from fossil fuels, and renewable energy will benefit the Gulf of Mexico in the long term," said Dr. Joe Roman, fellow at the Gund Institute for the Environment and the Harvard Radcliffe Institute. "But we need to do everything possible, from preventing ship strikes to protecting critical habitat, to secure the Gulf of Mexico whale's place in this greener future."
Among the signatories are experts from Cornell University, Woods Hole Oceanographic Institution, marine research centers from around the world, and several aquariums.
The scientists also call for aquaculture, offshore wind farms, and other new industries to be sited outside of the whales' known habitat, which is limited to a strip of water running along the continental shelf break from the eastern through the central and western Gulf. They also ask for vessels transiting through the whales' habitat to be required to slow down and take other measures to reduce the risk of a fatal collision. The whales rest close to the ocean surface at night, the scientists note, "leaving them acutely vulnerable to ship strikes."
"I've seen two dead Gulf of Mexico whales--both had died because of human neglect," said Matthew Leslie, Adjunct Professor in the Environmental Studies Program at Ursinus College. "We cannot let this species go extinct by continuing business as usual in the Gulf of Mexico."
"This extraordinary species can recover, but the situation is urgent," said Francine Kershaw, Senior Scientist at the Natural Resources Defense Council (NRDC). "Delay is not an option."
The scientists' letter can be downloaded here.
To listen to recordings of the Gulf of Mexico whale, including a call known as the "long moan" that is unique among marine mammals, click here and here.
Earthjustice is a non-profit public interest law firm dedicated to protecting the magnificent places, natural resources, and wildlife of this earth, and to defending the right of all people to a healthy environment. We bring about far-reaching change by enforcing and strengthening environmental laws on behalf of hundreds of organizations, coalitions and communities.
800-584-6460
LATEST NEWS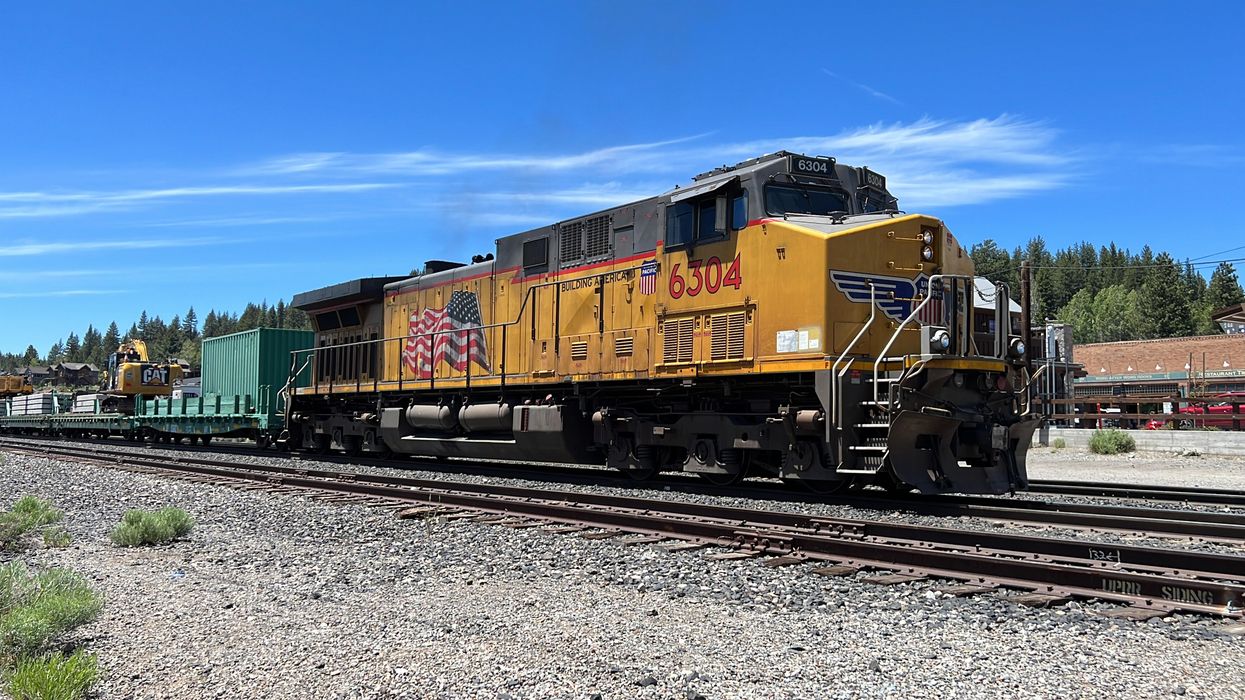 "Instead of buying back their own stock, UP should be investing in their employees by offering paid sick leave, reasonable schedules, and a better quality of life for railroaders," said one union president.
Union Pacific, one of the largest rail corporations in the United States, said Tuesday that it brought in record revenue and profits last year as it successfully fought off workers' push for paid sick leave.
The company reported $7 billion in net income for 2022 as a whole and said it spent a whopping $6.3 billion repurchasing its own shares—significantly more than the $4.6 billion it spent on employee pay and benefits last year.
"Instead of buying back their own stock, UP should be investing in their employees by offering paid sick leave, reasonable schedules, and a better quality of life for railroaders," Ed Hall, the newly elected president of the Brotherhood of Locomotive Engineers, told CNN on Tuesday. "This is the only way the railroad will be able to solve their recruitment and retention problems and keep the trains running."
Union Pacific was one of the major rail carriers involved in White House-brokered contract talks late last year that produced an agreement without any guaranteed paid sick days, rejecting a central demand of rail workers.
Labor unions representing a majority of U.S. rail workers rejected the proposed agreement and threatened to strike, but Congress intervened in the long-simmering contract dispute in December to impose the White House-backed deal on employees, sparking furious backlash from rank-and-file union members and progressive allies.

"President Biden campaigned on a week of paid sick leave for all working people, and then he had the opportunity right here but didn't take action. He favored the corporations," Matt Weaver, a rail worker and member of the Brotherhood of Maintenance of Way Employes Division (BMWED) in Ohio, told In These Times contributor Jeff Schuhrke, who detailed rail workers' ongoing fight for paid leave and safety measures in a piece last week.
Facing continued pressure from employees and some activist investors, Union Pacific and other rail giants are "weighing offering paid sick days—or are already doing so—along with schedule changes and other steps to improve employees' work-life balance," Bloombergreported Monday.
"Costs will still be a key consideration for the railroads—and their investors," the business outlet added. "Voluntary paid sick leave and more flexible schedules would add to the expense of the labor agreement, which over five years raises salaries by 24%, pays bonuses totaling $5,000, and adds one day a year of personal leave. That could come at the expense of dividends and share buybacks, which have soared in recent years."
"Workers remain skeptical that they'll truly benefit from the tradeoff," Bloomberg continued. "Railroads historically have been quick to furlough staff during downturns, have required long hours with little flexibility, and have imposed strict attendance policies that allow the railroads to operate with fewer workers."
As Railroad Workers United put it in a Twitter post on Tuesday, "Never take the Union Pacific at face value."
News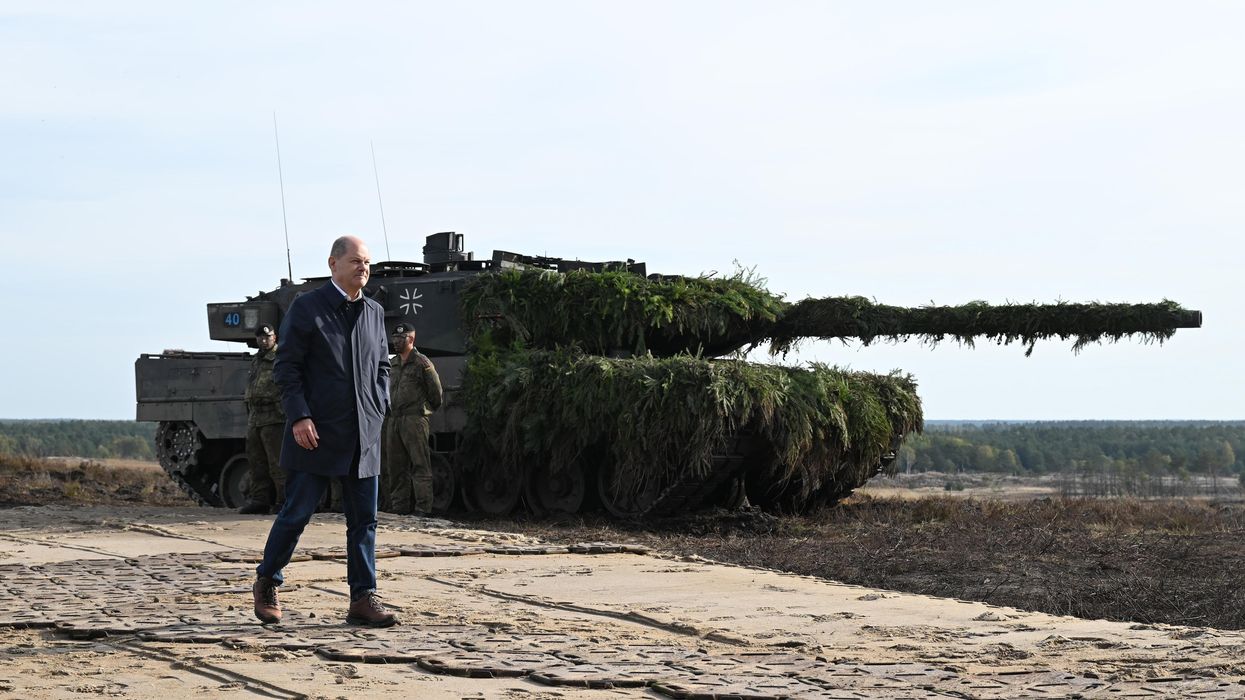 "This is not the path to peace and marks a serious escalation," said the U.K.-based Stop the War Coalition. "Sending tanks is a step further away from negotiation."
The Biden administration is reportedly finalizing a plan to send dozens of Abrams tanks to Ukraine and Germany announced Wednesday that it has agreed to supply Kyiv's forces with 14 Leopard 2 battle tanks, moves that peace advocates said represent a dangerous escalation of the war.

Both the U.S. and Germany had previously hesitated to approve the delivery of tanks to Ukraine, which has been under assault from Russian forces for nearly a year. As CNNreported Wednesday, "German officials had openly stated that they would only send their Leopard 2 tanks to Ukraine if the U.S. sent the M-1 Abrams tank, a system U.S. officials had repeatedly stated was overly complex and difficult to maintain."
"The U.S. decision to provide Abrams tanks to Ukraine is an abrupt about-face from its stated position, one that allows Germany to send its tanks and to clear the way for the approval of other European countries to send in more of the German-made Leopard 2 tanks as well," the outlet added.
The Biden administration is expected to announce its plan to send tanks to Ukraine later Wednesday. Citing a senior U.S. official with knowledge of the plan, The Washington Postreported that the U.S. tanks may not arrive in Ukraine "until at least the fall."
It will likely take months to train Ukrainian forces to use the tanks, analysts say.

Anti-war campaigners and commentators warned that the shipment of battle tanks into Ukraine will deepen the West's involvement in a devastating conflict that is at risk of becoming a direct—and potentially nuclear—confrontation between Russia and NATO.
"This is not the path to peace and marks a serious escalation," responded the U.K.-based Stop the War Coalition. "Arming Ukraine and sending tanks is a step further away from negotiation."
In a column for Responsible Statecraft on Monday, Branko Marcetic cautioned that "little by little, NATO and the United States are creeping closer to the catastrophic scenario President Joe Biden said 'we must strive to prevent'—direct conflict between the United States and Russia."
"When the United States involves itself militarily in a conflict, it often finds it hard to get itself out, let alone avoid deep entanglements that blow well past lines it had drawn at the start of the intervention," Marcetic wrote, citing Vietnam and Afghanistan as clear examples.
"Unless officials make a concerted effort to deescalate and pursue a diplomatic track—and prominent voices in media and politics create the political space for them to do it—Biden's vow to avoid World War Three will mean as much as President Johnson's 1964 promise not to 'send American boys nine or ten thousand miles away from home to do what Asian boys ought to be doing for themselves,'" Marcetic added.
"Little by little, NATO and the United States are creeping closer to the catastrophic scenario President Joe Biden said 'we must strive to prevent'—direct conflict between the United States and Russia."

German Chancellor Olaf Scholz, who faced significant pressure from Baltic nations to send tanks to Ukraine, said the agreement was reached after "intensive consultations that have taken place between Germany and its closest European and international partners."
Dietmar Bartsch, parliamentary leader of Germany's Left party, denounced Scholz's decision, warning that the "supply of Leopard battle tanks... potentially takes us closer to a third world war than in the direction of peace in Europe."
The U.S. and Germany's tanks will add to the supply already pledged by Poland, Spain, the U.K., the Netherlands, Finland, and Denmark.
"Together, we are accelerating our efforts to ensure Ukraine wins this war and secures a lasting peace," right-wing British Prime Minister Rishi Sunak tweeted Wednesday.
Dmytro Kuleba, Ukraine's foreign minister, wrote on social media that "the tank coalition is formed."
"Everyone who doubted this could ever happen sees now: for Ukraine and partners impossible is nothing," Kuleba added. "I call on all new partners that have Leopard 2 tanks in service to join the coalition and provide as many of them as possible."
Kremlin spokesman Dmitry Peskov, for his part, called the U.S. and German plans "disastrous" because of "technological aspects," an apparent reference to the complexities involved in training Ukrainian forces to use and maintain the tanks.
"I am convinced that many specialists understand the absurdity of this idea," said Peskov. "These tanks will burn down just like all the other ones... Except they cost a lot, and this will fall on the shoulders of European taxpayers."
News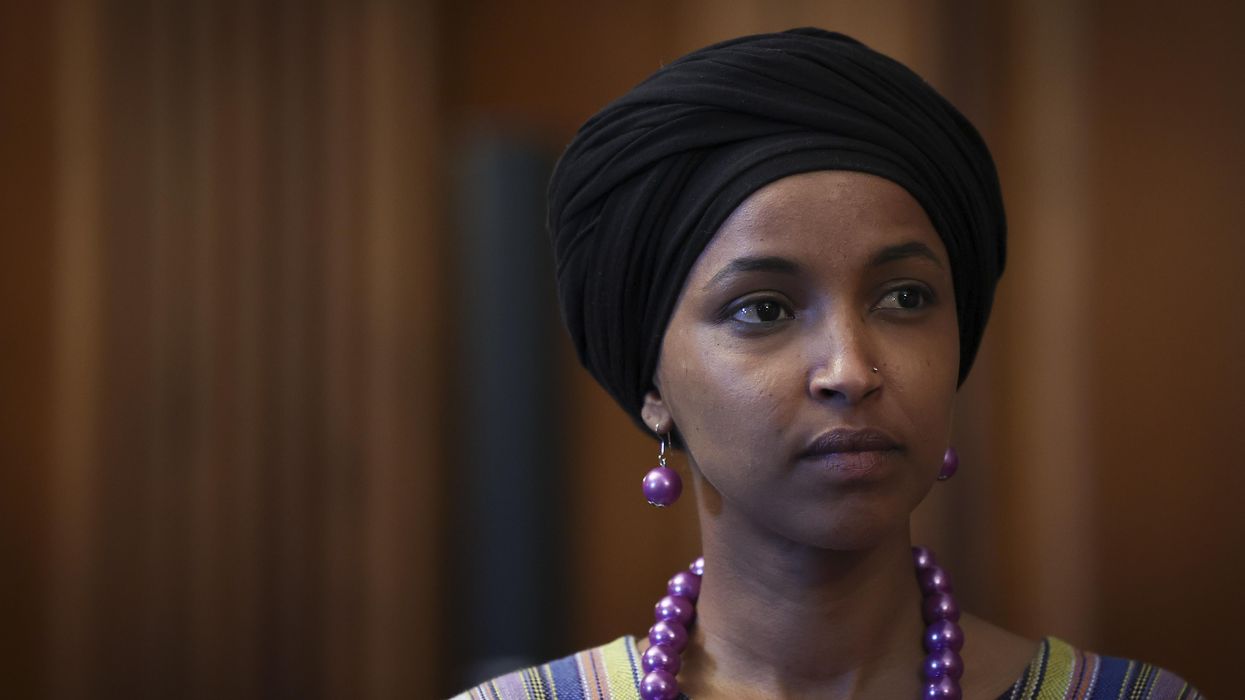 "It's disappointing but not surprising that Kevin McCarthy has capitulated to the right wing of his caucus," the three Democratic lawmakers said in a statement.
Speaker Kevin McCarthy on Tuesday formally blocked Reps. Adam Schiff and Eric Swalwell from serving on the House Intelligence Committee and is expected to hold a floor vote to remove Rep. Ilhan Omar from the chamber's foreign affairs panel, moves that the Democratic lawmakers slammed as "political vengeance."
"It's disappointing but not surprising that Kevin McCarthy has capitulated to the right wing of his caucus, undermining the integrity of the Congress, and harming our national security in the process," the Democrats said in a joint statement, calling the push to keep them off committees the product of a "corrupt bargain" that the Republican leader struck "in his desperate, and nearly failed, attempt to win the speakership."
"Despite these efforts, McCarthy won't be successful," the lawmakers added. "We will continue to speak out against extremism and doggedly defend our democracy."
The House speaker has final authority over who sits on the Intelligence Committee, allowing McCarthy (R-Calif.) to unilaterally block Schiff (D-Calif.) and Swalwell (D-Calif.) from the panel even after Minority Leader Hakeem Jeffries (D-N.Y.) requested that they be reappointed.
But a floor vote will be required to remove Omar from her spot on the House Foreign Affairs Committee, which she has used to grill officials on the sordid history of U.S. foreign policy in Latin America, speak out against military intervention, and advocate for global human rights.

Omar has argued that the GOP push to strip her committee assignments is rooted in bigotry.
"I do not actually think that he has a reason outside of me being Muslim and thinking I should not be," Omar said of McCarthy earlier this month.
Sumayyah Waheed, senior policy counsel at Muslim Advocates, a national civil rights group, said in a recent interview with HuffPost that "by stripping Rep. Omar of her committees, McCarthy kills two birds with one stone: He attempts to silence an effective, principled voice on the Foreign Affairs Committee, and he stokes the ugly culture of anti-Muslim hate for cheap political points."
McCarthy and other Republicans have also falsely accused Omar of antisemitism, an allegation that has drawn backlash from progressive Jewish organizations.
"We categorically reject the suggestion that any of her policy positions or statements merit disqualification from her role on the committee," Ameinu, Americans for Peace Now, Bend the Arc: Jewish Action, Habonim Dror North America, J Street, New Israel Fund, the Religious Action Center of Reform Judaism, and T'ruah said in a statement last month.
"McCarthy's pledge seems especially exploitative in light of the rampant promotion of antisemitic tropes and conspiracy theories by him and his top deputies amid a surge in dangerous right-wing antisemitism," the groups added. "He posted (and later deleted) a tweet charging that George Soros and two other billionaires of Jewish descent were seeking to 'buy' an election. His newly elected Whip Tom Emmer said the same people 'essentially bought control of Congress.' Meanwhile, Republican Conference Chair Elise Stefanik has promoted the deadly antisemitic 'Great Replacement' conspiracy theory."
McCarthy has even faced some pushback from members of his caucus who oppose removing Omar and other Democrats from their committee seats.

"Two wrongs do not make a right," Rep. Victoria Spartz (R-Ind.) said in a statement Tuesday, pointing to House Democrats' decision in 2021 to remove Reps. Paul Gosar (R-Ariz.) and Marjorie Taylor Greene (R-Ga.) from committees for promoting odious conspiracy theories and violence.
Both far-right Republicans have been reinstated to committees under the new House GOP majority.
Rep. Nancy Mace (R-S.C.) has also signaled she would vote against removing Omar from committees.
As for Schiff and Swalwell, McCarthy claimed in a letter to Jeffries on Tuesday that the two Democrats participated in the "misuse" of the House Intelligence Committee during the 116th and 117th sessions of Congress.
The Washington Postreported that "McCarthy has argued that both Schiff and Swalwell are unfit to serve on the committee, using Schiff's work conducting the first impeachment investigation of President Donald Trump and Swalwell's alleged ties to a Chinese intelligence operative. There has been no evidence of wrongdoing in relation to the allegation against Swalwell."
Speaking to reporters on Tuesday, Schiff accused McCarthy of "carrying the dirty water" for the twice-impeached former president.
"This is petty, political payback for investigating Donald Trump," Schiff added on Twitter.
News
SUPPORT OUR WORK.
We are independent, non-profit, advertising-free and 100%
reader supported.