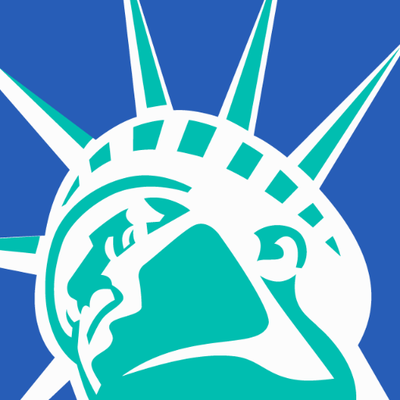 MoCs, Civil Society, and Labor Leaders Urge Biden to Launch Global Plan to End Pandemic at Next Week's UN Summit
Summit must deliver on policies needed to end pandemic—waiver of WTO intellectual property barriers, technology transfer and funding for global production of Covid medicines—vaccine donations will not cut it.
WASHINGTON
Ahead of the U.N. General Assembly (UNGA) heads of state summit, members of the U.S. Congress, a South African government official, and heads of labor, faith and health organizations today detailed why President Joe Biden's leadership in delivering a waiver of WTO intellectual property barriers, technology transfer to speed production by sharing vaccine recipes and funding for production of COVID medicines around the world is essential to ending the pandemic.
In the months since Biden's historic support for a waiver of World Trade Organization (WTO) monopoly barriers to greater COVID-19 vaccine production, little progress has been made. White House COVID Czar Jeffrey Zients has yet to unveil a global plan as the delta variant, first detected in India where vaccines are scarce, is now raging worldwide.
UNGA and Biden's global COVID-19 summit will be successful only if the president uses them to get the WTO waiver done, require vaccine recipes be shared via broad tech transfer to speed expansion of COVID-19 medicine supplies, and move funding for greatly expanded global production.
Video of today's event is available here. A transcript will be available shortly here.
Statements from speakers:
U.S. Rep. Jan Schakowsky (D-Ill.)
"The delta-driven third wave of COVID-19 that is underway right now underscores the absolute urgent need to act to end the pandemic worldwide. And this is a moment of opportunity -- it actually can happen. And President Biden can act now at his special COVID-19 summit that is being held in conjunction with the UN General Assembly that started today. On May 5th, President Biden showed the courage and the incredible foresight in declaring his support for a temporary waiver of the World Trade Organization TRIPS rule, calling for the temporary pause of a complete monopoly power of the current vaccine makers, particularly Pfizer and Moderna. Intellectual property rights would be temporarily suspended and countries would have access to the recipe and the know-how to quickly manufacture millions of doses of vaccines and save millions and millions of lives... Numerous nations began asking for this TRIPS waiver in October of 2020, and yet today, there is a horrifying shortage of vaccine. We know that. The United States must at this time exert leadership now and save millions and millions of lives around the world, including lives that are at stake here at home in the United States. This is the moment. Please, President Biden, we are so grateful to you. The world was rejoicing when you said that you were in favor of a waiver, that you were willing to put people over the profits of the pharmaceutical companies and now is the moment."
U.S. Rep. Rosa DeLauro (D-Conn.)
"While we have made enormous strides vaccinating the United States population, that simply is not enough. We have a moral responsibility to step up and lead, to share what we have learned, and do everything we can to alleviate the suffering around the world and end this pandemic. That is why I will continue to support the decision made by President Biden to temporarily waive some of the world's intellectual property rules at the WTO to increase the global production and supply for coronavirus vaccines. Now it is time for him to act -- to deliver on his historic support. As the UNGA heads of state summit begins, President Biden's leadership is essential to help end this pandemic. That means prioritizing people over pharmaceutical profits and ensuring that a vaccine is a global common good."
Zane Dangor, Republic of South Africa, Special Advisor to the Foreign Minister
"We do know that the EU has expressed this week that they are not keen for an outcome on the TRIPS waiver proposal at the upcoming ministerial council and would like to kick this discussion further down the road, to way after the upcoming ministerial. The US in Geneva, at the WTO, has expressed support for an outcome at the upcoming ministerial so already we're seeing action by the US side, but we need out of next week's summit and the deliberations this week, commitment on a text from the US that can be tabled and negotiated with South Africa, India and other co-sponsors so we can have an outcome and get to the business of actually ensuring we get jabs in arms of those that need it most and we have equitable access. And in the long term, we change the asymmetrical nature of vaccine production and consumption globally."
Dr. Joia Mukherjee MD, MPH, Partners In Health, Chief Medical Officer
"Our ability to work in solidarity is a test. This is a test of our ability to collaborate as a globe and do things morally in the best interest of humanity. The big test looming before us is climate change. These things, like pandemics, hunger, unemployment, migration, these are all linked. It is really time to turn swords into plowshares. We cannot think of security in the 21st century as continuing a military build up, continuing endless wars. We need to take that money that we've spent, trillions of dollars - two billion a week for the war in Afghanistan alone - and put it into elevating the lives of all through medicine and science... In this crisis, the Biden administration has already led, and we are grateful for their [support for a] temporary waiver of TRIPS, but it's a meaningless act unless we put funding into transfer of technology and local production and expanding the production capabilities in Africa, in Asia, the Middle East, Latin America. These places can do it, it's a matter of financing, the procurement of raw materials and transfer of technology."
Father Charles Chilufya, Jesuit Conference of Africa and Madagascar, Director of Justice and Ecology
"While one in two or even more in the developed North are vaccinated, only one in 65 are vaccinated in Africa. There's a vast difference. Despite the promises we have made before to be better prepared and do better in the next pandemic, COVID-19 has demonstrated that no lessons have been learned, as we watch a deliberate repeat of past mistakes. We have seen how malaria, tuberculosis, and HIV/AIDS, which were once called global pandemics, have now become endemic to poorer regions like Africa. What is more disturbing in all of this is that this is about human life, this is about affront to human dignity. I know my fellow Catholic Joe Biden appreciates this. I'd like to thank him for his leadership for favoring the TRIPS waiver. That's a movement in the right direction. We believe that global leaders have power to do the right thing, but at present have chosen not to. But we believe that with his leadership, President Joe Biden can move other leaders for the first time to learn from history and respect life, respect human dignity, and understand the fact that this is about children dying, this is about children losing both of their parents and remaining vulnerable as orphans, this is about health workers who are left unprotected. It's human life at stake. We would like to appeal to President Biden to continue to show good example and mobilize the leaders to respect life, to respect human dignity."
Sara Nelson, Association of Flight Attendants-CWA, President
"This is a worker issue. Our workplace is the entire world. And so the world leaders who are standing in the way of making sure we are mobilizing every effort to remove all roadblocks to get this vaccine to every single person, to distribute that, to produce it, I would like to ask them: where to you think your flight attendants are going when they go to work? This cannot be centralized in a specific country, you cannot hide your face, you cannot put your head under the covers. I just spent the weekend going to 20-year remembrances of September 11th. What this reminds me of is that [flight attendants] went to work on the morning of September 11th. We were told up to that point that we needed to comply, we needed to keep everyone calm. We were given the exact wrong training to meet the crisis we were facing that day. It was flight attendants on the front line as first responders who got us some of the intelligence that day that made its way to Flight 93. On the flight there was a representation of every gender, race, culture and creed. On that plane, it looked like a representation of people from around the world. In a moment's time, they were just one force against a threat that was threatening their lives and the rest of ours on the ground. They immediately mobilized in an hour's time, with good information - and we have had good information for a good amount of time here, to take action against this major threat against all of us around the world: against our jobs, our economic security, our families, our communities, the threats that we face at work. In a moment's time they acted together and they saved the rest of our lives. That's the same thing that we can do now. Flight attendants around the world, President Biden, we want to inject back to you as you meet the rest of the leaders around the world, that we come with you with great respect to marshal a global response to end this pandemic. We need you to do this for workers, we need you to do this for every community, we need you to do this because this is what the human spirit does when it's up against a threat. We've seen it time and time again, we know you're the leader to do it, and we're with you all the way."
Lori Wallach, Public Citizen's Global Trade Watch, Director
"The mismatch to date between the crisis we face and world leaders' failure to deliver on the concrete actions needed to end the pandemic is disastrous and unacceptable. The delta variant foreshadows what a future of endless pandemic would look like, with the lack of vaccination causing outbreaks and breeding more dangerous variants in an endless cycle of death and economic hardship. That is a future that is entirely unacceptable. With the UN General Assembly starting today, President Biden has a powerful opportunity to change that and to end the pandemic. Ending the pandemic is a political choice. The world has the technical, the medical, the financial means to vaccinate the world and end the pandemic. There are three clear steps: getting intellectual property monopoly barriers out of the way through a temporary WTO TRIPS waiver, technology transfer through sharing the recipes that the current monopoly producers have, and funding for the necessary global production so that people around the world are not reliant on a few monopoly sources."
Public Citizen is a nonprofit consumer advocacy organization that champions the public interest in the halls of power. We defend democracy, resist corporate power and work to ensure that government works for the people - not for big corporations. Founded in 1971, we now have 500,000 members and supporters throughout the country.
(202) 588-1000
LATEST NEWS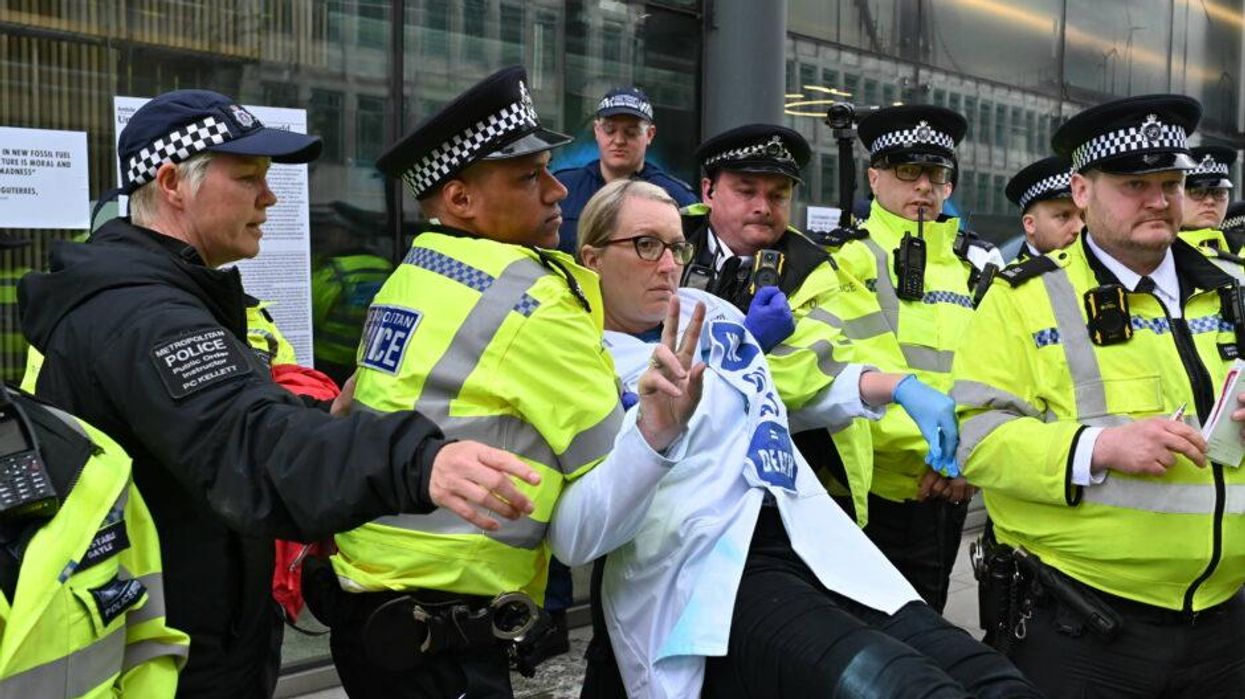 "It's the ordinary people of this country, taking a stand against this greed and destruction that the British legal system prosecutes and imprisons, jailing them just for talking about the climate crisis and fuel poverty."
More than 120 mostly English lawyers on Friday published a "declaration of conscience" pledging to withhold their services from "supporting new fossil fuel projects" and "action against climate protesters exercising their democratic right of peaceful protest."
The United Kingdom has in recent years faced protests from numerous climate groups, including those with more pronounced direct actions like Just Stop Oil, Insulate Britain, and Extinction Rebellion. As part of those protests, participants have filled the streets, blocked fossil fuel facilities, glued scientific papers and themselves to a government building, called out major law firms for "defending climate criminals," and even, controversially, tossed tomato soup on one of Vincent van Gogh's glass-protected paintings.
Released on the heels of the latest Intergovernmental Panel on Climate Change (IPCC) report, the lawyers' statement notes the U.K. Parliament's 2019 climate emergency declaration, the International Energy Agency's warning against future oil and gas development, and United Nations Secretary-General António Guterres' proclamation that "investing in new fossil fuels infrastructure is moral and economic madness."
The attorneys' declaration also recognizes that the world is on track to breach the 2015 Paris climate agreement's 1.5°C goal and the "dire consequences" of doing so, pointing out that "in the U.K. alone, we are already seeing unprecedented heatwaves, wildfires, flooding, and coastal erosion. In other parts of the globe the effects are already far worse."
Along with vowing to restrict their services, the lawyers:
Called upon the U.K. government and other attorneys to take action;
Advocated for law and litigation reform related to mitigating and adapting to global warming;
Expressed support for the democratic right to peaceful protest, which is under attack in the United Kingdom; and
Committed to donating their time and money to climate causes.
The attorneys, collectively calling themselves Lawyers Are Responsible, are supported by the groups Good Law Project and Plan B.Earth—whose director, Tim Crosland, highlighted that "the U.N. has said we're on a 'highway to climate hell' and that to get off it, we need to stop new fossil fuel developments now. But behind every new oil and gas deal sits a lawyer getting rich."
"Meanwhile, it's the ordinary people of this country, taking a stand against this greed and destruction that the British legal system prosecutes and imprisons, jailing them just for talking about the climate crisis and fuel poverty," Crosland said. "The rule of law has been turned on its head. Lawyers are responsible. It's time to take a stand."
Taking a stand is not without risk. In the United Kingdom, generally, solicitors advise clients on specific issues and barristers argue in court—and the former are able to choose their cases and clients while the latter are subject to the "cab rank rule," obligating them to provide services as long as they are qualified, even if the case or client is objectionable.
As Lawyers Are Responsible's website details in response to some right-wing outrage over the declaration:
The classic example of the cab rank rule in action is of a criminal barrister who accepts a brief to represent a person accused of murder, against whom there is strong evidence of guilt. In that situation, there is no conflict between the cab rank rule and the interests of justice. The barrister is agreeing to perform his or her role within a system of justice that produces, on the whole, just outcomes. By representing the accused, the barrister is merely helping to ensure that there is a fair trial and is serving the greater good.

The signatories to the declaration are convinced that at the present time offering their services in support of new fossil fuel projects or action against peaceful climate protesters would not serve the greater good.
Good Law Project director and declaration signatory Jolyon Maugham wrote in a Friday opinion piece for The Guardian that "like Big Tobacco, the fossil fuel industry has known for decades what its activities mean. They mean the loss of human life and property, which the civil law should prevent but does not."
"The scientific evidence is that global heating, the natural and inevitable consequence of its actions, will cause the deaths of huge numbers of people. The criminal law should punish this but it does not," Maugham continued. "Nor does the law recognize a crime of ecocide to deter the destruction of the planet. The law works for the fossil fuel industry—but it does not work for us."
"Today's history books speak with horror about what the law of yesterday did, of how it permitted racism, rape, and murder," he added. "And tomorrow's history books will say the same about the law as it stands today, of how it enabled the destruction of our planet and the displacement of billions of people."
The Guardianreported that "18 barristers, including six king's counsel, have signed the declaration" and "will now self-refer to the Bar Standards Board." The newspaper noted that while barristers can face fines for rule-breaking, "the consequences can be more far-reaching for junior members of the profession, who can find themselves blocked from receiving the 'silk' awarded to king's counsel, or from promotion to the judiciary."
In a statement from Plan B, one junior lawyer who wished to remain anonymous said that "young lawyers are being placed in an impossible position. We're being told by our firms and regulators it's a professional obligation to act for fossil fuel projects, knowing that doing so will poison our own future and all of life on Earth."
"That's wrong on every level. It's indefensible," the lawyer added. "If the profession doesn't look out for my generation, how does it expect to survive?"
News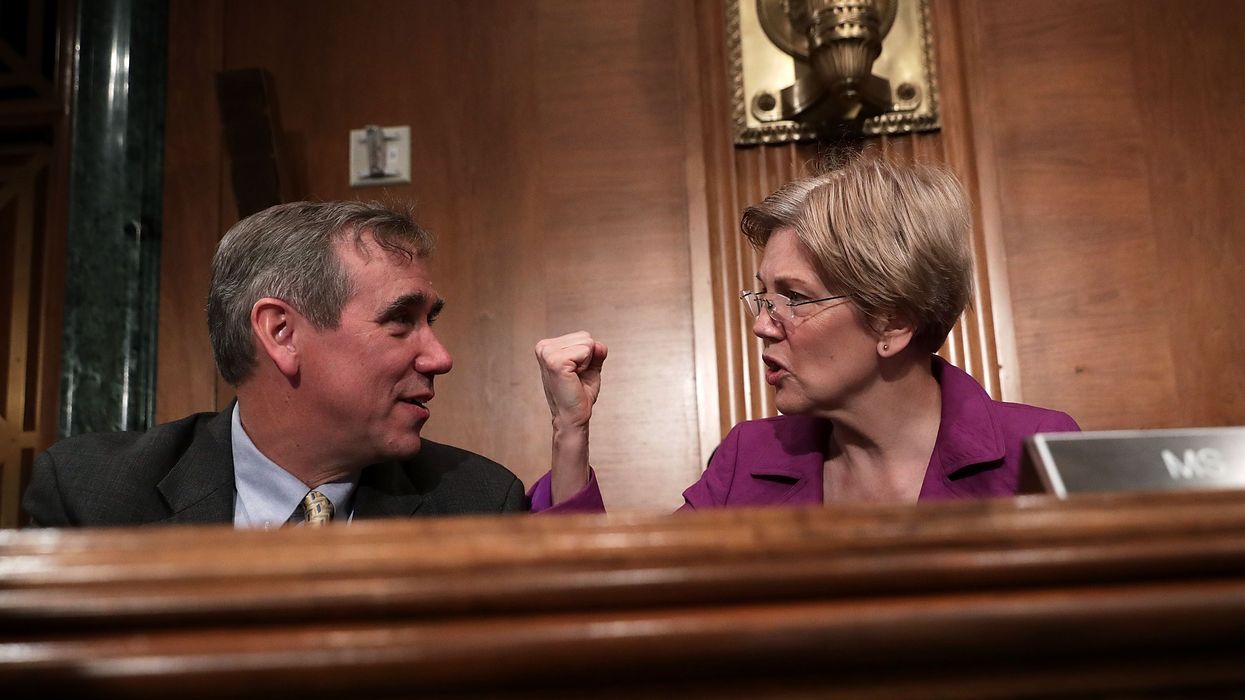 "It is outrageous that industry groups, on your behalf, are putting your plan's enormous profits over care for seniors," wrote Sens. Elizabeth Warren and Jeff Merkley.
Sens. Elizabeth Warren and Jeff Merkley are calling attention to the massive profits and "exorbitant" executive salaries of top Medicare Advantage insurers such as UnitedHealthcare and Humana, which are leading a lobbying blitz against efforts to combat widespread fraud in the privately run healthcare program.
"In 2022, the seven major Medicare Advantage health care insurers—UnitedHealthcare, CVS/Aetna, Cigna, Elevance Health, Humana, Centene, and Molina—brought in revenues of $1.25 trillion and reported total profits of $69.3 billion, a 287% increase in profits since 2012," the Democratic senators wrote in recent letters to the companies' CEOs, citing an analysis by Wendell Potter of the Center for Health and Democracy.
"But rather than investing in benefits for patients," they added, "these seven health insurers instead spent $26.2 billion on stock buybacks."
Warren (D-Mass.) and Merkley (D-Ore.) also highlighted the "extraordinary salaries" of the insurance giants' CEOs and other top executives. Brian Thompson, who became UnitedHealthcare's CEO in 2021, brought home nearly $10 million in total compensation that year, according to SEC filings.
Humana chief executive Bruce Broussard raked in more than $17 million in 2021.
The letters were sent Wednesday as the insurance industry continues to ramp up its attacks on Biden administration proposals aimed at reining in upcoding and other tactics that Medicare Advantage plans use to reap larger payments from the federal government, which funds the program.
Critics of Medicare Advantage argue that such overpayments—which topped $15 billion in fiscal year 2021 alone—are "depleting the Medicare Trust Fund" at the expense of patients, who are frequently denied medically necessary care.
"MA plans are consistently paid more for seniors' care," Warren and Merkley noted, "and MedPAC projects that total Medicare payments to MA plans in 2023 will be $27 billion higher than if MA beneficiaries were enrolled in traditional Medicare."
"Rather than investing in benefits for patients, these seven health insurers instead spent $26.2 billion on stock buybacks."
Even though the Biden administration's proposed reforms would still leave Medicare Advantage plans with payments that are around 1% higher per enrollee in 2024 compared to this year, the insurance industry has characterized the changes as a cut and warned that their implementation would lead to higher premiums and worse care for beneficiaries.
In their letters, Warren and Merkley accused the for-profit insurance industry of attempting "to scare seniors and people with disabilities into opposing changes that will reduce waste, fraud, and abuse" in Medicare Advantage.
As The New York Timesreported earlier this week, "Medicare officials have been inundated with more than 15,000 comment letters for and against the policies, and roughly two-thirds included identical phrases from form letters."
"Insurers used television commercials and other strategies to urge Medicare Advantage customers to contact their lawmakers," the Times added. "The effort generated about 142,000 calls or letters to protest the changes, according to the Better Medicare Alliance, one of the lobbying groups involved."
That group—which counts Aetna, Humana, and other insurance giants as "ally organizations"—purchased a Super Bowl ad urging the White House not to "cut" Medicare Advantage:
Warren and Merkley voiced outrage that Medicare Advantage insurers would respond to the Biden administration's proposed policy changes by threatening "actions that hurt seniors"—such as premium hikes—"instead of reducing exorbitant salaries or the massive payouts to your shareholders and executives."
"It is outrageous that industry groups, on your behalf, are putting your plan's enormous profits over care for seniors," the senators wrote to the insurance company CEOs.
News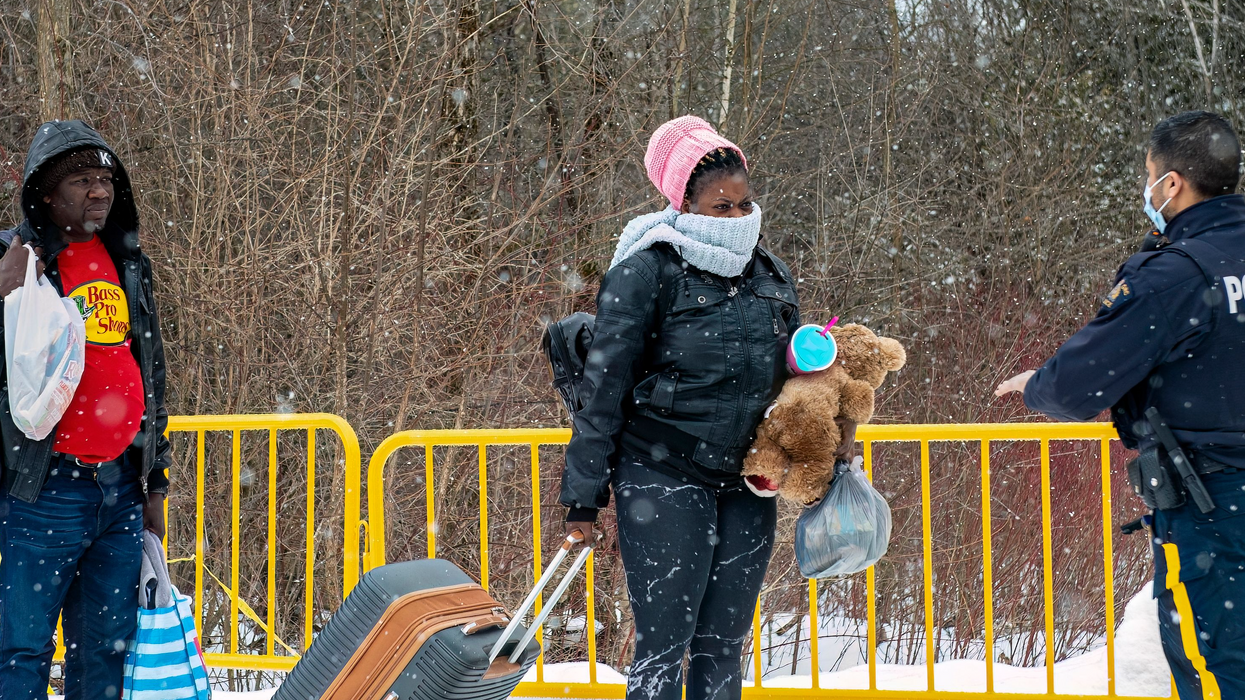 "We're simply creating the worst scenario possible" for migrants, said one activist.
In a move that critics say will push people to attempt more dangerous border crossings, the United States and Canada on Friday are expected to announce an agreement allowing both countries to block migrants from seeking asylum at unofficial points of entry.
Canadian Prime Minister Justin Trudeau is hosting U.S. President Joe Biden Friday in Ottawa, where the leaders are expected to announce the deal. The agreement will allow Canada to turn back migrants at Roxham Road, a popular unofficial crossing between Clinton County, New York and Saint-Bernard-de-Lacolle, Quebec. Canada will also establish a new legal refugee program for 15,000 Latin American and Caribbean migrants.
Trudeau toldCNN Thursday that while Canada is "welcoming people from around the world," the country must "make sure we are doing it in responsible proper ways to continue to have our citizens positive towards immigration as Canadians always are."
"Everyone has the right to seek and to enjoy in other countries asylum from persecution."
However, Stéphanie Valois, president of the Quebec Association of Immigration Lawyers (AQAADI), asserted that refugees "should not be returned to a country where they face serious threats to their life or freedom."
"It seems completely counterproductive to me," she toldCBC.

The new deal is an amendment to the 2004 Safe Third Country Agreement (STCA), which compels migrants to claim asylum in the first "safe" country they reach, unless they qualify for certain exceptions. The STCA allows U.S. and Canadian authorities to turn away asylum-seekers at official border crossings—but not unofficial ones like Roxham Road.
François Legault, Quebec's center-right premier, has demanded that Trudeau's Liberal government resettle refugees in other Canadian provinces. Both Legault and Conservative Party Leader Pierre Poilievre have urged the closure of the Roxham Road crossing, which was used by 40,000 asylum-seekers to enter Canada last year.
"The intention behind the sudden announcement of this deal, which was negotiated in secret, is clear: To limit the ability of some of the world's most vulnerable people to find lifesaving protection in North America," Danilo Zak, associate director for policy and advocacy at Church World Service, an interdenominational Christian humanitarian group based in New York City, said in a statement.
"Time and time again, the Biden administration has taken steps to block the movement of people fleeing violence and persecution," he continued.
Zak added:

We should not stand by while policy after policy tears apart our nation's commitment to welcome. Given the assault on access to legal protection for the most vulnerable migrants arriving at our borders, it's questionable whether the United States still qualifies as a "safe third country." We urge President Biden to strongly reconsider this deal and to work with Congress to restore access to asylum and support policies that recognize the dignity of all those arriving at our borders.

Frantz André of the Comité d'Action des Sans Statut (Action Committee of the People without Status, or CAPSS) toldCityNews Montreal that "I'm afraid there might be some kind of a stampede before the closure of Roxham Road."
In a separate CBC interview, André said that "we're simply creating the worst scenario possible" for migrants.
Robert Weissman, president of the consumer advocacy group Public Citizen, pointed to Article 14 of the Universal Declaration of Human Rights, to which both Canada and the United States are signatories: "Everyone has the right to seek and to enjoy in other countries asylum from persecution."
Many Latin American and Caribbean migrants are fleeing poverty and political or criminal violence and repression in their home countries, some of it caused by decades of U.S. imperial policies and actions in the region. Others come from as far afield as Asia and the Middle East, including countries like Afghanistan and Yemen that have suffered from years or even decades of war waged or backed by the United States.

News
SUPPORT OUR WORK.
We are independent, non-profit, advertising-free and 100%
reader supported.