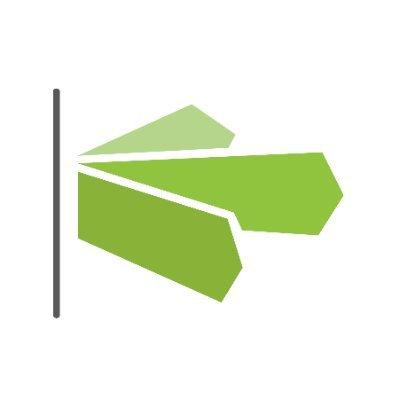 Main Street Alliance Releases Tax Fairness Recommendations that would Support Small Businesses as Committees Debate how to Raise Revenue for Build Back Better
WASHINGTON
Main Street Alliance today released recommendations for tax reform that would support small businesses and their communities. These recommendations come as the House Ways and Means and Senate Finance Committees are building out their tax plans as part of the investments needed in the Build Back Better package.
The draft plan proposed by the House Ways and Means Committee this week is a major step forward in requiring large corporations to pay their fair share, and a critical means of funding the job-creating investments of the Build Back Better plan. Many of the recommendations are included in this plan. However, there is much farther to go to achieve a truly fair tax system for small businesses than large corporations.
"When a limited set of big corporations and wealthy individuals hoard money and resources, as encouraged by our skewed tax system, small businesses lose," said Co-Executive Director of Main Street Alliance Stephen Michael (join Stephen for a press call to discuss these recommendations today). "Conversely, improved public sector services like those outlined in the Build Back Better plan and greater customer purchasing power are all investments that can be better funded if the wealthy and large corporations pay their fair share. It's a win-win-win for small businesses, working families, and their communities."
The cost of doing nothing is too high. We must seize the opportunity to invest in the economic engine of our country -- small businesses -- and unrig the tax code to make sure a robust recovery has the foundation for the long term.
Small Business Owner Quotes from the Briefing:
"COVID-19 has driven home how essential it is to fund our communities and provide relief to the Black-owned businesses, the Latino-owned businesses, and the mom-and-pops hit hardest by the pandemic. Now, with all of us already pitching in -- small business owners, their employees, people of all races and walks of life -- it's now time for big corporations to pitch in as well."
Natasha McKeller Crosby, Natasha Crosby Realty, Richmond, VA

"If we keep pretending that tax breaks are a substitute for true demand, my customers will have less flexibility with their spending, which will lower demand for our services. Tax breaks do not create jobs. Demand creates jobs."
Ian Levitt, Studio Americana, Minneapolis, MN

"I've run a logistics company, a retail shop, and have turned a single popcorn store into a franchise in five states. I've learned a lot as a business owner over the years, but across industries, there's one thing in common: strong consumer demand drives my business decisions and my business growth."
ReShonda Young, Bank of Jabez, Popcorn Heaven (Founder) Waterloo, IA

"I don't mind paying taxes. I don't mind paying my fair share of taxes because I know where it goes. Local schools. Local hospitals. First responders. And more. All critical components to building healthy and strong communities. But if we want to build healthy, strong, and economically thriving communities, well, we've got to address the current taxation system."
Sara McDowell, The Media Squirrel, Charleston, WV
Tax Recommendations Highlights:
Across the country, small business owners of all ethnic backgrounds and in all economic sectors are harmed by rising economic inequality and the unchecked growth in size and power of large corporations. The vast majority of small business owners want a fair federal tax system that sustains Main Street businesses and requires large corporations and the wealthy to make shared contributions to critical public investments.
As lawmakers in Washington, D.C., discuss a series of historic infrastructure investments to support our economy and promote racial equity, they also have an opportunity to take critical steps toward fixing federal tax rules. Main Street Alliance recommends that lawmakers:
Set the corporate tax rate at 28 percent, returning corporate tax revenue to around its 21st Century average before the 2017 tax law.

Return the top tax rate on the richest one percent of Americans to 39.6 percent, where it was before the 2017 tax bill.

Ensure that corporations pay their taxes by improving bank reporting requirements and investing $80 billion over the next decade in the IRS' enforcement capacity and technology modernization efforts to support audits of large corporations and very wealthy individuals.

Equalize tax rates between the ultra-rich and the rest of Americans by protecting family businesses and ending preferences for capital gains income, giveaways for rich heirs, and other loopholes for the very top.

Discourage offshoring by raising the offshore tax rate for U.S. multinational corporations to an effective 21 percent and eliminating loopholes that incentivize and ultimately reward multinational corporations for shifting profits and jobs overseas.
In addition to these priority measures, Main Street Alliance also recommends the following improvements to our federal tax system:
Prevent U.S. corporations from claiming overseas tax havens as their residence, using foreign mergers and acquisitions to avoid taxes while maintaining management and operations in the U.S.

Replace incentives for offshoring jobs and assets with incentives for onshoring jobs and research and development.

Require large, highly profitable corporations to pay a 15 percent minimum tax on the income they use to report their profits to investors ("book income").

Eliminate tax preferences for fossil fuels and make polluting industries pay for cleaning up the harm they cause our communities.

Close the carried interest loophole to ensure hedge fund partners pay ordinary income rates on their income.
The Main Street Alliance (MSA) is a national network of small business coalitions working to build a new voice for small businesses on important public policy issues. Main Street Alliance members are working throughout the country to build policies that work for business owners, their employees, and the communities they serve.
LATEST NEWS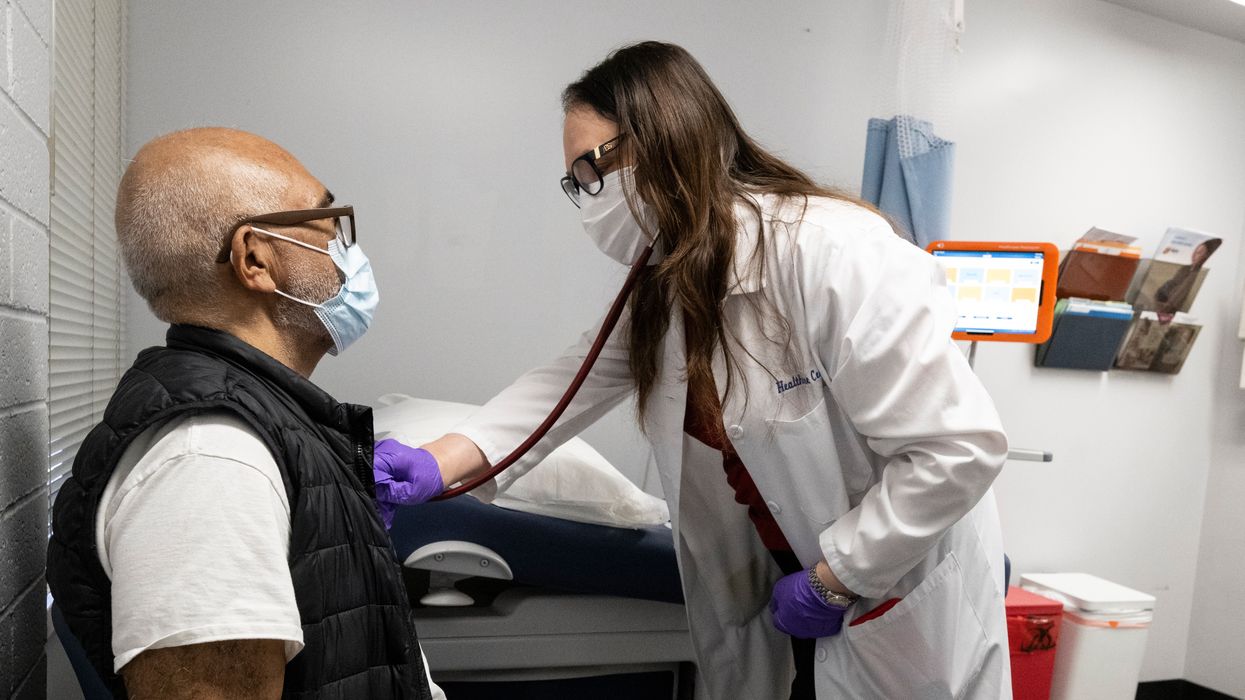 "Another reason why we need Medicare for All—the milquetoast ACA is being dismantled before our eyes," said one critic.
A ruling handed down by a U.S. district judge on Thursday will threaten a range of lifesaving preventative healthcare services for more than 150 million people, legal experts and advocates said, as the decision challenged the legality of a federal task force that enforces coverage for the services.
Judge Reed O'Connor, a Bush appointee who sits on the U.S. District Court for the Northern District of Texas, ruled that insurance companies do not have to comply with preventative care recommendations made by the U.S. Preventative Services Task Force (USPSTF), which was established by a key provision in the Affordable Care Act (ACA), also known as Obamacare.
O'Connor ruled that the appointments of members of the task force violate the Appointments Clause in the U.S. Constitution and said that violation "invalidates its power to enforce anything against anyone nationwide," according toSlate journalist Mark Joseph Stern.
The USPSTF has issued recommendations for a wide range of preventative care services, including screenings for breast cancer, colorectal cancer, cervical cancer, and diabetes; interventions and tests for pregnant patients; anxiety screenings for children and adolescents; and pediatric vision tests.

Under the ACA, insurance companies are required to cover those services, but following O'Connor's ruling coverage will no longer be mandated.
The decision is "nothing short of catastrophic to the U.S. healthcare system," said Stern.
\u201cI anticipated this decision in September when O'Connor first telegraphed it. It is nothing short of catastrophic to the U.S. health care system. Millions of Americans, including many pregnant women, will have to forgo basic care if it is upheld.\nhttps://t.co/eVpemaBN5c\u201d

— Mark Joseph Stern (@Mark Joseph Stern) 1680184452
The ruling stemmed from a lawsuit filed in 2020 by Christian employers who objected to paying for services such as contraceptives and preexposure prophylaxis (PrEP), to prevent HIV transmission.
In September, O'Connor ruled that coverage for PrEP violated the companies' religious freedom in a decision that one doctor who specializes in HIV treatment condemned as "disgusting and inhumane" and likely "driven solely by homophobia and transphobia."
\u201cA Bush-appointed judge blocks the ACA's coverage of preventative care, including cancer screenings and the HIV-prevention drug PrEP, as the Stephen Miller-backed plaintiffs claim it "encourage[s] homosexual behavior, prostitution [and] sexual promiscuity."https://t.co/IVTbOmOzCg\u201d

— Emma Vigeland (@Emma Vigeland) 1680191769
The companies are being represented by Texas attorney Jonathan Mitchell, who helped develop the state's abortion ban that allows private citizens to sue anyone who "aids or abets" a person who obtains abortion care.

More than 150 million Americans who have private health insurance have coverage for preventative care under the ACA, as well as approximately 20 million Medicaid and 61 million Medicare recipients.

Last July, as O'Connor was considering the case, titled Braidwood Management Inc., vs. Xavier Becerra, national health organizations including the American Medical Association, the American Academy of Pediatrics, and the American College of Obstetricians and Gynecologists warned that a ruling in the plaintiffs' favor would "reverse important progress and make it harder for physicians to diagnose and treat diseases and medical conditions that, if caught early, are significantly more manageable."
"With an adverse ruling, patients would lose access to vital preventive healthcare services, such as screening for breast cancer, colorectal cancer, cervical cancer, heart disease, diabetes, preeclampsia, and hearing, as well as access to immunizations critical to maintaining a healthy population," the organizations wrote. "Our patients cannot afford to lose this critical access to preventive healthcare services."
The Biden administration is expected to appeal O'Connor's ruling, and since insurance coverage contracts typically run through the end of the year, coverage will likely not change for many before 2024.
If upheld, the ruling will deal "a devastating blow to American public health," said University of California law professor Jennifer Oliva.
\u201cA federal judge deals a devastating blow to American public health by enjoining the ACA preventative mandate nationally. Included among plaintiffs\u2019 claims was that it was against their religion for insurance plans to cover counseling for substance use disorder.\u201d

— Jennifer Oliva (@Jennifer Oliva) 1680188419
Last year, a Morning Consult poll found that at least 2 in 5 Americans were not willing to pay out-of-pocket for preventative services currently covered by the ACA.

O'Connor previously ruled in 2018 that the ACA should be struck down in its entirety, but that ruling was overturned by the U.S. Supreme Court.
The judge's latest ruling offers "another reason why we need Medicare for All," said the Debt Collective. "The milquetoast ACA is being dismantled before our eyes. There is no reason not to fight for real solutions when the non-solutions stand no better chance."

News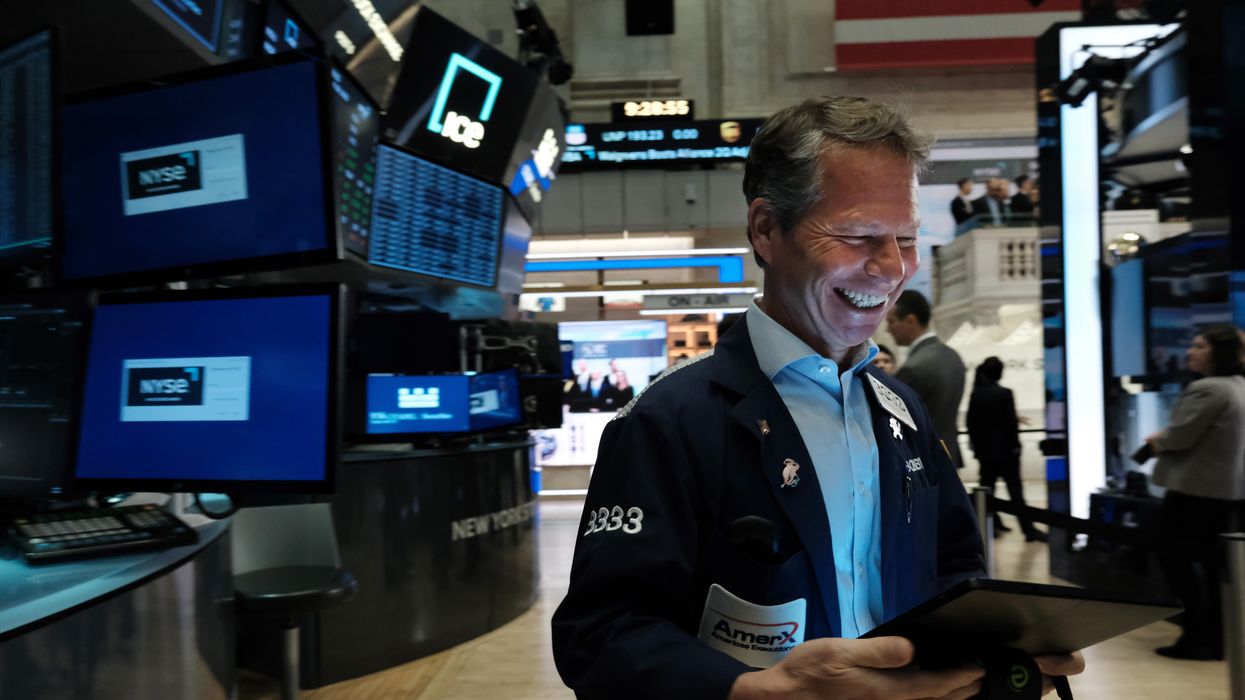 "The total bonus pool for 190,800 New York City-based Wall Street employees in 2022 was $33.7 billion—enough to pay for 771,520 jobs that pay $15 per hour with benefits for a year."
The federal minimum wage in the United States would be more than $42 an hour today if it rose at the same rate as the average Wall Street bonus over the past four decades, according to an analysis released Thursday by the Institute for Policy Studies.
Citing newly released data from the New York State Comptroller, IPS noted that the average Wall Street bonus has increased by 1,165% since 1985, not adjusted for inflation.
Last year, the average cash bonus paid to Wall Street employees was $176,700—75% higher than in 2008 but slightly lower than the 2021 level of $240,400.
The federal minimum wage, meanwhile, has been completely stagnant since 2009, when it was bumped up to $7.25 from $5.15. While many states and localities have approved substantial pay increases in recent years, 20 states have kept their hourly wage floors at the federal minimum.
Sarah Anderson, director of the Global Economy Project at IPS and the author of the new analysis, wrote Thursday that "average weekly earnings for all U.S. private sector workers increased by only 54.4%" between 2008 and 2022—a significantly slower pace than inequality-fueling Wall Street bonuses.
"The total bonus pool for 190,800 New York City-based Wall Street employees in 2022 was $33.7 billion—enough to pay for 771,520 jobs that pay $15 per hour with benefits for a year," Anderson observed. "Wall Street bonuses come on top of base salaries, which averaged $516,560 for New York securities industry employees in 2021."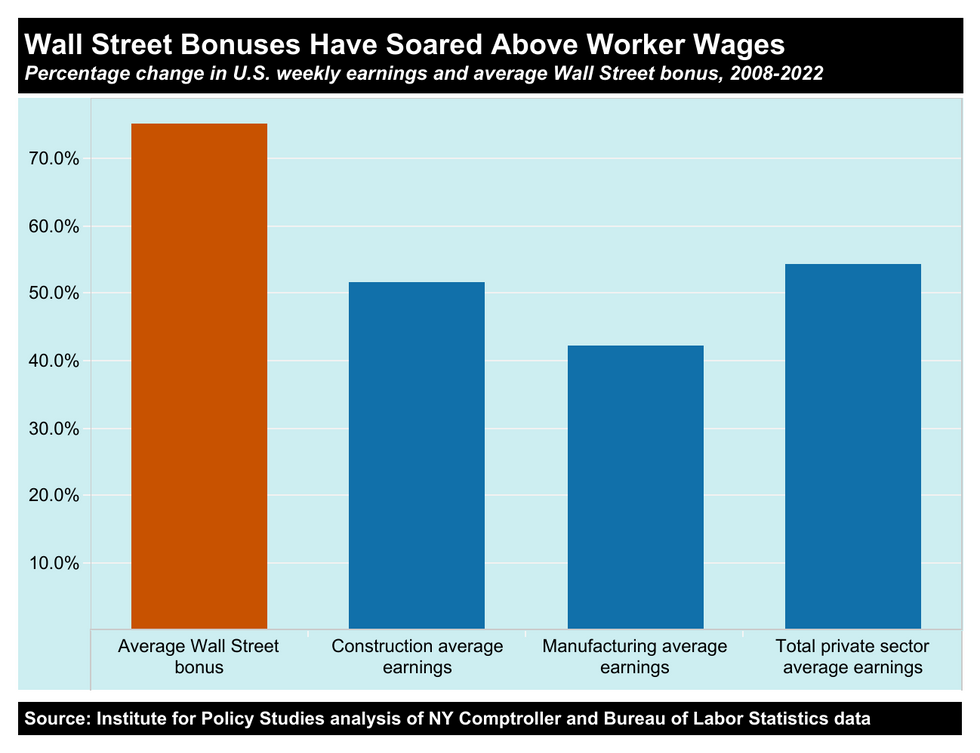 Anderson argued that there are a number of straightforward steps lawmakers and regulators can take to curb exorbitant Wall Street compensation and bonuses.
In the wake of the 2008 financial crisis, Congress passed several provisions aimed at reining in bankers' compensation as part of the Dodd-Frank Wall Street Reform and Consumer Protection Act.
But as The American Prospect's David Dayen pointed out last week, "bank regulators hip-pocketed one of those rules that Congress mandated in 2010—the one that would prohibit banker compensation that is specifically tied to taking inappropriate risks."
"The last time there was even a proposed rule on this was nearly seven years ago," Dayen continued. "And in 2018, when Federal Reserve Chair Jerome Powell was asked whether he would abide by Congress' wishes and finish the rule, he blandly replied, 'We tried for many years' and 'we were not able to achieve consensus'—just thumbing his nose at a congressional mandate."
Anderson urged the Biden administration's financial regulators to stop deferring to Wall Street lobbyists and "swiftly—and rigorously—enact the Dodd-Frank Wall Street pay restrictions that were supposed to have been enacted by May 2011."
Any new regulation, Anderson wrote, can and should include "a ban on stock options at Wall Street banks" and mandates requiring Wall Street executives to "set aside significant compensation for 10 years to pay potential misconduct fines."
"If such a regulation had been in place before the [Silicon Valley Bank] collapse," Anderson noted, "top executives would've automatically forfeited this deferred pay to help cover the cost of their recklessness."
News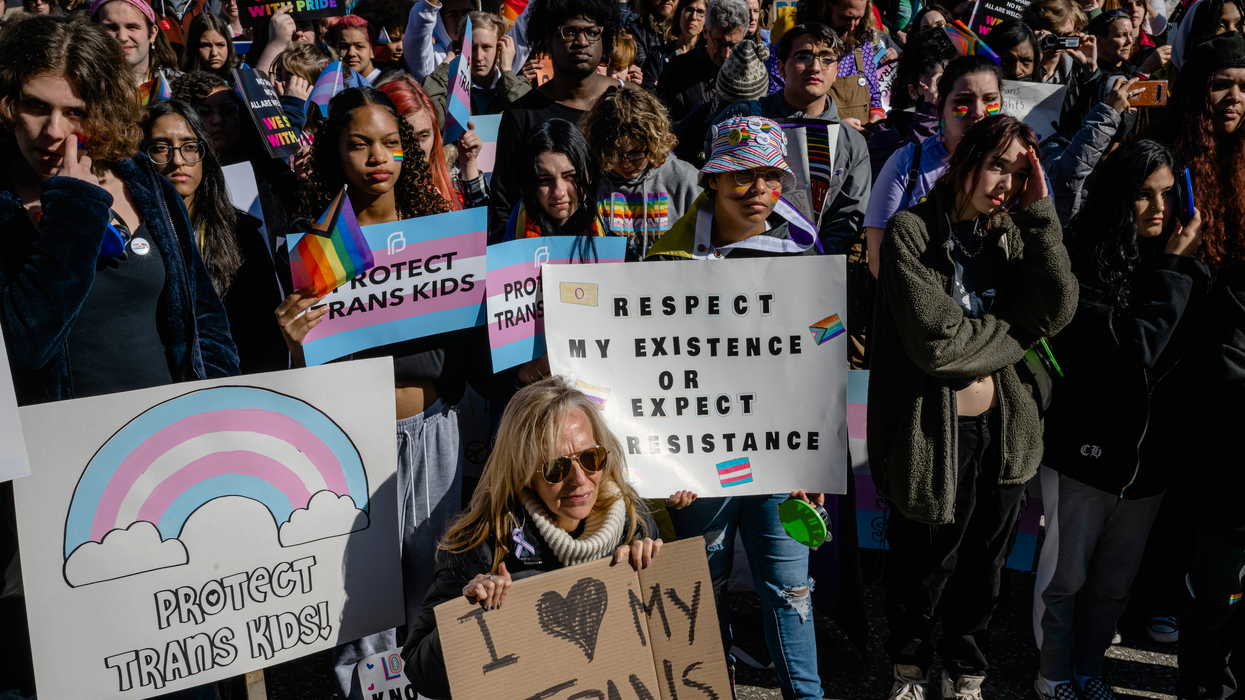 "While we lost the battle in the legislature, our defeat is temporary. We will not lose in court," said one Kentucky activist. "And we are winning in so many other ways."

West Virginia and Kentucky on Wednesday joined the growing list of U.S. states where Republicans have banned gender-affirming healthcare for minors, denying them access to evidence-based treatments that advocates say have saved the lives of countless transgender youth.
Republican West Virginia Gov. Jim Justice signed legislation outlawing the prescription of hormone therapy and fully reversible puberty blockers to anyone under age 18. Minors are also now prohibited from undergoing gender-affirming surgeries, even though doctors say no such operations are performed in the state. The law contains an exception for minors who are deemed at risk of suicide or other self-harm, diagnosed with severe gender dysphoria by two doctors, and have parental consent.
According to UCLA's Williams Institute on Sexual Orientation and Gender Identity Law and Public Policy, West Virginia is the state with the highest per capita number of transgender youth in the country, by far.
"We are denying families, their physicians, and their therapists the right to make medically informed decisions for their families."
Following the lead of Tennessee—which recently banned public drag shows—Republican state lawmakers in West Virginia have also recently introduced a pair of bills ostensibly aimed at "protecting minors from exposure to indecent displays," in part by defining "obscene matter" as "included but not limited to transvestite and/or transgender exposure in performances or displays to minors."
One of the bills punishes violators with a year in prison; the other imposes a six-month sentence.
Meanwhile, Republican state lawmakers used their supermajority in both chambers of the Legislature to override Democratic Gov. Andy Beshear's veto of legislation described by Louisville Courier Journal reporter Olivia Krauth as "one of the nation's most extreme anti-trans bills."
Hundreds of LGBTQ+ youths and their allies rallied outside the Kentucky state Capitol, and 19 activists were arrested inside the building and charged with criminal trespassing after refusing orders to leave, the Courier Journal reported.
Hazel Hardesty, a transgender teen who spoke at the rally, said that without gender-affirming care, "my male puberty would continue" and "cause a lot of mental distress."
"People don't even understand how it feels," the 16-year-old said. "Going through the wrong puberty, every day your body is a little bit farther from what feels like you. And eventually, you don't even recognize yourself in the mirror."
Another trans teen, June Wagner, told the crowd that "my own government is working against me."
As Krauth noted, the Kentucky bill:
Bans all gender-affirming medical care for trans youths;
Requires doctors to de-transition minors in their care if they're using any of the restricted treatment options;
Prohibits conversations around sexual orientation or gender identity in school for students of all grades;
Requires school districts to forbid trans students from using the bathroom tied to their gender identities;
Allows teachers to refuse to use the pronouns a student identifies with.
"We are denying families, their physicians, and their therapists the right to make medically informed decisions for their families," Kentucky state Sen. Karen Berg (D-26) said on the chamber's floor prior to the vote.
"To say this is a bill protecting children is completely disingenuous, and to call this a 'parents' rights' bill is an absolutely despicable affront to me, personally," Berg added, recounting how her transgender son killed himself in December. She also linked anti-trans legislation to violent attacks on transgender people.

The ACLU of Kentucky's new executive director, Amber Duke, called the veto override "another shameful attack on LGBTQ youth."
"Trans Kentuckians, medical and mental health professionals, and accredited professional associations pleaded with lawmakers to listen to the experts, not harmful rhetoric based in fear and hate," Duke continued. "Their pleas fell on deaf ears."
"To all the trans youth who may be affected by this legislation: We stand by you, and we will not stop fighting. You are cherished. You are loved. You belong," she added. "To the commonwealth: We will see you in court."
Trans youth can still obtain gender-affirming care in Kentucky, as the law won't take effect for 90 days.
The American Medical Association, the American Psychiatric Association, and the American Academy of Pediatrics are among the many medical groups supporting gender-affirming care for minors. A study published last year by the University of Washington found that youth who received such healthcare were 73% less likely to experience suicidality and 60% less likely to suffer from depression than minors who did not get care.
Yet GOP-led state legislatures in 2023 have already introduced more than 100 bills aimed at banning or severely limiting gender-affirming healthcare for minors, according to the ACLU.
As The Associated Press notes:
At least 11 states have now enacted laws restricting or banning gender-affirming care for minors: Alabama, Arkansas, Arizona, Georgia, Iowa, Kentucky, Mississippi, Tennessee, Utah, South Dakota, and West Virginia. Federal judges have blocked enforcement of laws in Alabama and Arkansas, and nearly two dozen states are considering bills this year to restrict or ban care.
Earlier this month, the Idaho House of Representatives passed a bill that would make providing gender-affirming care to transgender youths a felony, punishable by life imprisonment. The legislation also contains a provision making it a crime for parents or guardians to allow their children to travel out of the state for treatment.
According to the Williams Institute, more than 144,000 U.S. transgender youth lost or remain at risk of losing access to gender-affirming care due to bans.
Belying Republican claims that healthcare bans are for the protection of children, GOP-led states have also moved to ban or limit gender-affirming care for adults.

Speaking after the Kentucky veto override, Chris Hartman from the advocacy group Fairness Campaign said in a statement that "while we lost the battle in the legislature, our defeat is temporary."
"We will not lose in court," Hartman added. "And we are winning in so many other ways."
News
SUPPORT OUR WORK.
We are independent, non-profit, advertising-free and 100%
reader supported.