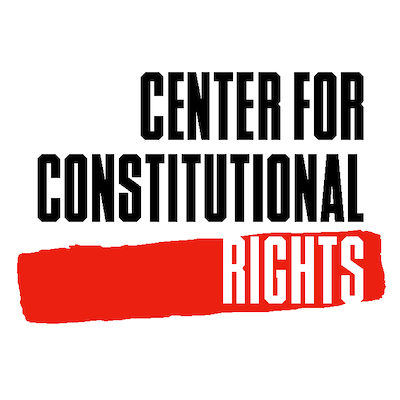 Supreme Court Unanimous: American Muslims Placed on No-Fly List for Refusing to Spy on Their Communities Can Sue FBI Agents for Damages
WASHINGTON
Today, the United States Supreme Court ruled unanimously that American Muslims who were placed or kept on the No-Fly List in retaliation for refusing to spy on their communities may sue individual FBI agents for interfering with their freedom to practice their religion. The men initially sued to be removed from the List. After years of being prevented from flying, and just days before the first major hearing in the case, the defendants issued each man a letter informing them they were no longer on the List. A judge then dismissed the remaining portion of their lawsuit, which sought damages for the emotional and financial harm the men had suffered, but a federal appeals court reinstated the case. The Trump administration appealed to the Supreme Court, which ruled today that the men may sue for damages.
"It is a soaring feeling," said lead plaintiff Muhammad Tanvir. "I made my life in this country, so this is important not just for me, but for everybody. I don't want the same thing that the FBI did to me to happen to others."
After repeatedly refusing FBI requests to spy on their Muslim communities -- among other things, to visit online Islamic forums or attend certain mosques and "act extremist" -- and after years of flying without incident, Muhammad Tanvir, Jameel Algibhah, Naveed Shinwari, and a fourth man who did not join in the appeal discovered they were not permitted to board flights. FBI agents told each man he would be able to get off the No-Fly List if he agreed to work for the FBI. The FBI's focus on the men had nothing to do with any criminal investigation.
The men argued that the FBI agents abused the List, placing them on it not because they posed any threat to aviation security, but in order to coerce them into being informants on their communities, thereby violating their religious rights. The case was brought under the Religious Freedom Restoration Act (RFRA) and other statutes. The men and their attorneys say it is not enough simply to remove the men from the List; they say accountability for abuses by FBI agents is necessary to prevent those abuses from happening again.
According to the unanimous decision, "A damages remedy is not just 'appropriate' relief as viewed through the lens of suits against Government employees. It is also the only form of relief that can remedy some RFRA violations. For certain injuries, such as respondents' wasted plane tickets, effective relief consists of damages, not an injunction."
"The Supreme Court today vindicated our clients' courageous stand for their religious freedom as Muslims who would not spy on their own faith community," saidRamzi Kassem, Professor of Law and Director of the CLEAR (Creating Law Enforcement Accountability & Responsibility) Clinic at CUNY School of Law, who argued the case before the Court. "The Court's unanimous decision also sends a clear message to FBI agents who should think twice now before abusing the power to put people on the No-Fly List."
As a result of their placement on the No-Fly List, for years the men were unable to see spouses, children, sick parents, and elderly grandparents who are overseas. They lost jobs, were stigmatized within their communities, and suffered severe financial and emotional distress.
Said Baher Azmy, Legal Director of the Center for Constitutional Rights, "We are gratified that our clients' brave fight for recognition and accountability for these abuses of law enforcement power can continue in the courts. This decision sends a message that the FBI cannot continue to assume they can act with impunity in surveilling, harassing, and punishing the Muslim community, and other vulnerable communities federal law enforcement entities seek to target."
Advocates say the FBI's abusive behavior in this case is just one example of the profiling, targeting, and harassment of Muslims by law enforcement and other government officials, which also includes extensive surveillance and infiltration of their religious communities and spaces, including mosques; holds on immigration status and other benefits; and the Muslim Ban.
"Today's decision is a victory for religious communities against improper government intrusion," said Jennifer R. Cowan, Pro Bono Counsel at Debevoise & Plimpton LLP, "and it is the result of our clients' determination to stand up for their rights. We look forward to continuing this fight in the district court."
Tanvir v. Tanzin was brought by the CLEAR Project, the Center for Constitutional Rights, and co-counsel at the law firm of Debevoise & Plimpton LLP.
The Center for Constitutional Rights is dedicated to advancing and protecting the rights guaranteed by the United States Constitution and the Universal Declaration of Human Rights. CCR is committed to the creative use of law as a positive force for social change.
(212) 614-6464
LATEST NEWS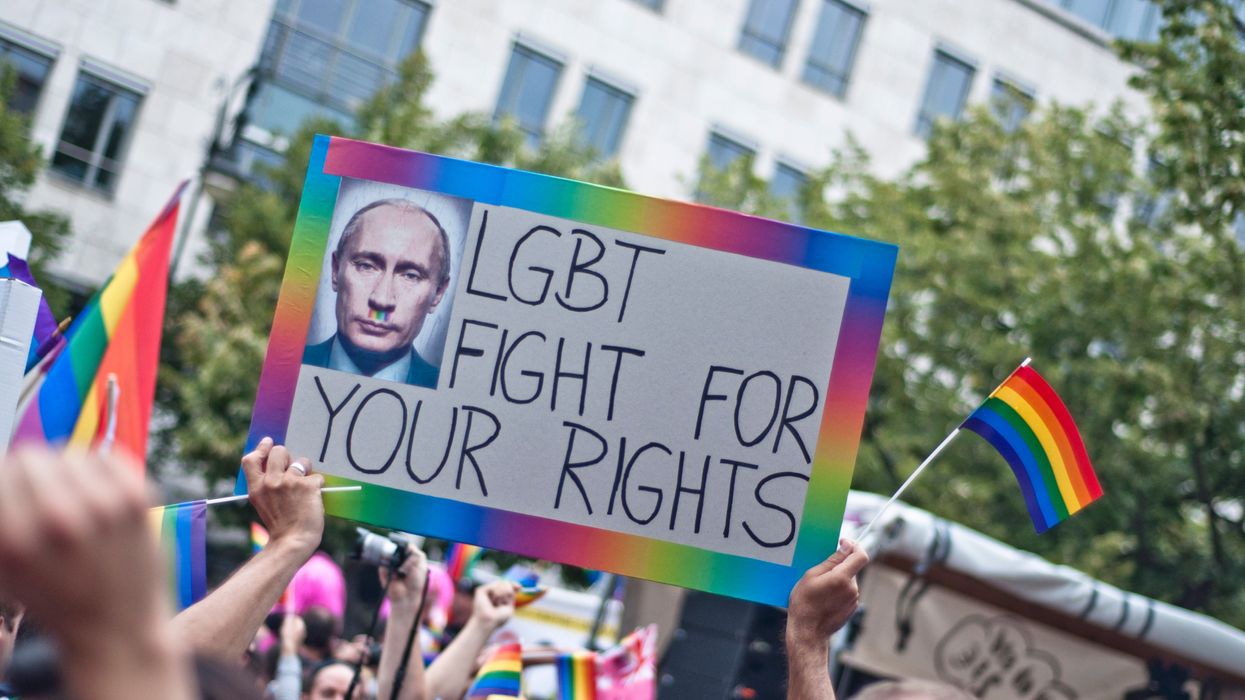 "This is real repression. There is panic in Russia's LGBT community," said one gay official in St. Petersburg. "People are emigrating urgently."
In a decision that Amnesty International decried as "shameful and absurd," Russia's Supreme Court on Thursday banned the "international LGBT movement"—which critics noted doesn't actually exist—as an "extremist organization," a move human rights groups said will subject the country's already oppressed queer community to further repression.
During a closed hearing, Russia's highest court sided with the country's Justice Ministry, which earlier this month filed a lawsuit accusing the "LGBT movement" of fomenting social and religious discord.
LGBTQ+ advocates said the ruling will effectively silence queer activism in a country that banned so-called "gay propaganda" a decade ago, one of numerous legal attacks on gay rights including a law signed in July by Russian President Vladimir Putin prohibiting gender-affirming healthcare and stripping transgender people of marriage and parental rights.
"Russian authorities should immediately end this perverse persecution of LGBT people and concerned countries should support LGBT people and their advocates facing extreme risks and persecution in Russia," Human Rights Watch (HRW) said in a statement.
According to HRW:
Under Russian criminal law, participating in or financing an extremist organization is punishable by up to 12 years in prison. A person found guilty of displaying such groups' symbols faces up to 15 days in detention for the first offense and up to four years in prison for a repeat offense. The authorities may include individuals suspected of involvement with an extremist organization in the countrywide "list of extremists" and freeze their bank accounts. People deemed to be involved with an extremist organization are barred from running for public office.
Tanya Lokshina, HRW's associate Europe and Central Asia director, asserted that the court's move "apparently serves a dual purpose."
"It is meant to increase the scapegoating of LGBT people to appeal to the Kremlin's conservative supporters before the March 2024 presidential vote and to paralyze the work of rights groups countering discrimination and supporting LGBT people," she said.
Sergei Troshin, a municipal deputy in St. Petersburg who came out as gay last year, told the BBC that he thinks the court's ruling "will mean that anyone whom the state considers an LGBT activist could receive a long prison sentence for 'participating in an extremist organization.'"
"For the organizer of such a group, the prison term will be even longer," he added. "This is real repression. There is panic in Russia's LGBT community. People are emigrating urgently. The actual word we're using is evacuation. We're having to evacuate from our own country. It's terrible."
Since Russia invaded Ukraine last year, the Kremlin has increasingly touted "traditional values" as a bulwark against "degrading" Western cultural influences. An expanded version of the 2013 "gay propaganda" law is currently advancing in Russia's State Duma, the lower house of the country's Federal Assembly.
The advocacy group Rainbow Europe this year ranked Russia the third-worst European nation for LGBTQ+ rights, ahead of only Turkey and Azerbaijan.
Yan Dvorkin, an exiled Russian transgender activist who heads the advocacy group Center T, toldAl Jazeera that the court's ruling marks a "new low point of insanity."
Dvorkin said that since Russia is "losing the war" in Ukraine, many Russians are "very frustrated and dissatisfied with the government."
"It's very easy to take that anger out on LGBTQ people," he added.
Vitaly Milonov, a notoriously homophobic member of the State Duma from the ruling United Russia party, told the BBC that the Supreme Court ruling is "not about sexual minorities or the private life of individuals."
"It's more about the political agenda proclaimed by this LGBT international movement," he said.
"And I'm looking forward to the next step: banning the six-color rainbow flag," Milonov added. "We don't need this flag. It's a symbol of the fight with the traditional family. I hope that no one can show this flag in Russia."
News
One project in particular, the CP2 export terminal, "would be the most harmful facility built in the United States," one frontline activist said as campaigners delivered petition signatures.
Climate and environmental justice campaigners on Thursday delivered more than 200,000 petition signatures calling on the Biden administration to reject the Calcasieu Pass 2, or CP2, liquefied natural gas export facility as well as all other planned LNG infrastructure.
Environmental advocates and progressive lawmakers have been increasingly raising the alarm about CP2 and the broader expansion in LNG exports, pointing out that they put both the U.S. climate goals and frontline Gulf Coast communities at risk. CP2, for example, would emit 20 times as many greenhouse gases as the controversial Willow oil drilling project in Alaska.
"CP2, the proposed liquefied natural gas project that is proposed to come right in my backyard, where me and my children live, would be the most harmful facility built in the United States," Roishetta Ozane, founder and director of the Louisiana-based mutual aid organization Vessel Project, said in front of the U.S. Department of Energy (DOE).
The petition, circulated by Fossil Free Media, urged President Joe Biden and Energy Secretary Jennifer Granholm to halt all new approvals for LNG export projects until the DOE changes how it determines whether such projects serve the public interest.
"It is critical that DOE assess the climate, environmental justice, and consumer impacts when determining whether exports are in the public interest, especially as the agency considers its current pipeline of nearly 20 LNG export projects under review," the petition reads in part.
It first argues that exporting LNG will hurt U.S. energy customers, since exporting the fuel would raise domestic prices. Second, it points to a Sierra Club analysis finding that existing and proposed LNG export facilities would have the same impact on the climate over their lifetimes as 675 coal plants.
"We are already overburdened and overflowing with fossil fuel extractive industry."
"Every time the United States approves a new LNG facility, that is giving us 30 more years of pollution," Ozane said Thursday. "How are we going to meet our climate goals? We are contributing to this climate catastrophe that we are in."
The petition also points out that CP2 and other LNG export facilities would only increase the local pollution burden on communities in the Gulf Coast already disproportionately impacted by the oil, gas, and petrochemical activities. Frontline activists have highlighted that Venture Global, the company behind CP2, has a history of environmental violations. Its Calcasieu Pass terminal, after which CP2 would be modeled, violated its air permit more than 2,000 times during its first year of operations.
During the petition delivery, Ozane said that she has to call her children inside every time that gas or smoke flares from one of the 12 petrochemical facilities in her vicinity, adding that she was "afraid of the air that they are breathing."
"We are already overburdened and overflowing with fossil fuel extractive industry," Ozane said. "We don't need any more."
After delivering the signatures to the DOE, the activists then presented them at the headquarters of Venture Global.
Ozane noted that the petition delivery comes as world leaders gather for the United Nations Climate Change Conference (COP28) in the United Arab Emirates. Ozane said that she would attend the conference next week to let the delegates know that the U.S. was not keeping its climate promises as it plans to expand LNG exports.
350.org and Third Act co-founder Bill McKibben, who publicized the fight against the LNG buildout in a September New Yorker article, has noted that, while climate accounting rules don't count a country's fossil fuel exports as part of its total emissions, they still contribute to the climate crisis.
"If this buildout continues, and if you counted the emissions from this gas against America's totals, it would mean that American greenhouse gas emissions would not have budged since 2005," McKibben wrote on his Substack.
But climate activists like McKibben and Ozane are hoping that the Biden administration will heed their warnings and stop the LNG expansion.
"With the agency's pending decision on the CP2 export application, in particular, the stakes could not be higher," the petition concludes. "Please do the right thing and stop approving these projects that hurt our climate, communities, and economy."

McKibben celebrated Thursday's action on social media.
"200,000 signatures is nothing to sneeze at," he tweeted, "and my sense is this fight is just going to grow!"
News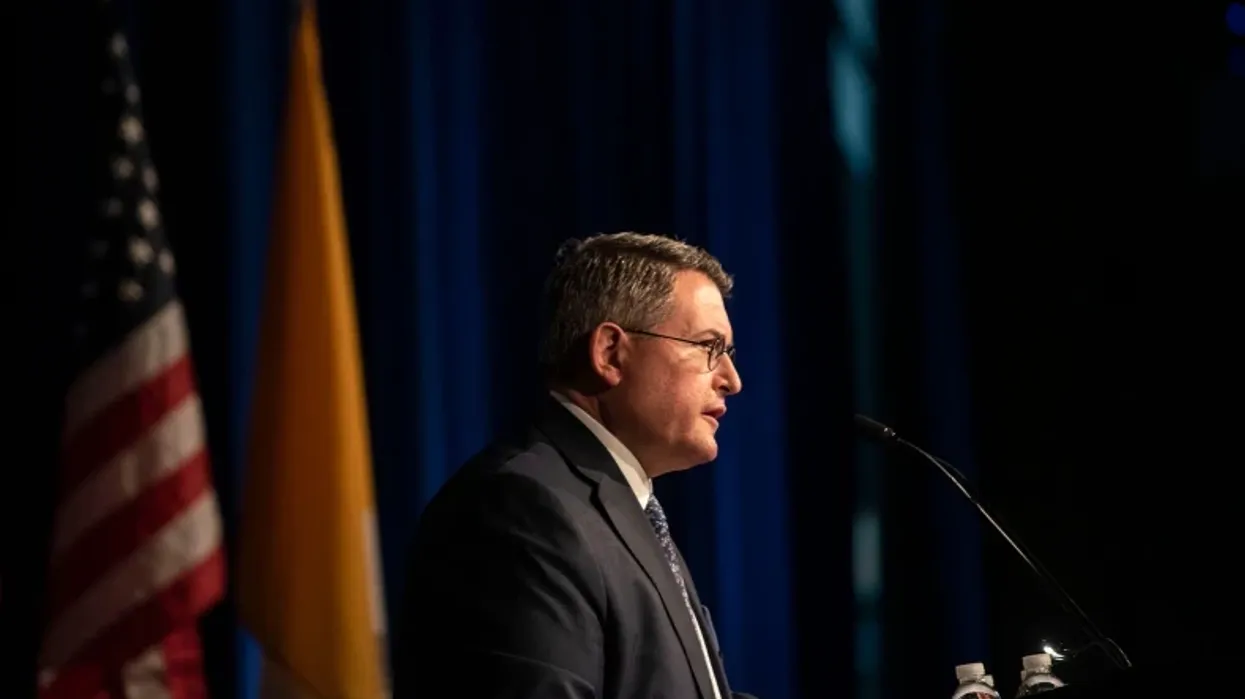 "Today, the Senate Judiciary Committee sent a strong message that the rich and powerful cannot evade scrutiny or accountability," said one advocate.
Democratic lawmakers on the U.S. Senate Judiciary Committee on Thursday said Republican members' conduct spoke volumes as the GOP used "every permutation" of obstruction to try to prevent the panel from subpoenaing billionaire megadonor Harlan Crow and Federalist Society co-chairman Leonard Leo over their gifts to right-wing U.S. Supreme Court justices—a ploy that ultimately failed.
A committee meeting was marked by a tumultuous back-and-forth between Republicans and Democrats, with lawmakers including Texas GOP Sens. John Cornyn and Ted Cruz accusing the Democrats of enacting a vendetta against conservative justices on the high court with their vote in favor of ordering Crow and Leo to testify.
Both men have refused to provide the committee with information regarding reports that they funded luxury trips and other gifts for right-wing Justices Clarence Thomas and Samuel Alito.
As a leader of the Federalist Society, Leo has also played a key role in securing seats on the Supreme Court for some of its most conservative members, paving the way for the court to overturnRoe v. Wade and significantly weaken states' abilities to regulate gun ownership, among other rulings.
Stand Up America applauded committee Chair Dick Durbin (D-Ill.) and the other Democrats for voting to subpoena Crow and Leo, saying the move—in the face of Republican obstruction and claims that the subpoenas would "destroy" the committee—helped to reassert Congress' role as a co-equal branch of government.
"Billionaires like Harlan Crow believe they can buy loyalty on the Supreme Court, turning our nation's highest court into a political plaything for the ultrawealthy and well-connected," said Brett Edkins, managing director of policy and political affairs for Stand Up America. "Today, the Senate Judiciary Committee sent a strong message that the rich and powerful cannot evade scrutiny or accountability."
"The American people deserve answers," Edkins continued. "Today's vote brings us one step closer to understanding the full scope of Justice Thomas' and Alito's wrongdoing and restoring honesty and integrity to the Supreme Court."
Earlier this month, the Supreme Court announced for the first time the establishment of an ethics code, but advocates said that without any enforcement mechanisms in place, the code would not go far in ensuring an end to lavish gifts like those paid for by Crow and Leo.
"We need a Supreme Court that works for all of us, and we need assurance that it is," said Maya Wiley, president and CEO of the Leadership Conference on Civil and Human Rights. "Following the court's recent adoption of its own code of conduct, which is insufficient and lacks any mechanism for enforcement, this urgent work must continue."
"As the committee exercises its crucial oversight authority to ensure abuses of power don't go unchecked in our federal judiciary, Congress must continue to act," Wiley said. "It is unacceptable that abuses of power could become more frequent and severe—further corroding the public's faith in our judicial system and undermining our democracy."
Sen. Sheldon Whitehouse (D-R.I.) outlined on social media the efforts Republicans went to on Thursday to stop Democrats from subpoenaing Leo and Crow—invoking the "two-hour rule" which required the meeting to end by 12:00 pm, interrupting the vote repeatedly, and staging a walkout.
"They're also saying we have no business doing this," Whitehouse said. "Wait a second—the judicial conference is a body Congress established, the disclosure laws are laws passed by Congress. The idea that Congress can't oversee how an agency that it created is implementing laws it passed, is frankly nonsense."

Crow told Forbes after the vote that the subpoena was "invalid" and demonstrated "the unlawful and partisan nature of this investigation."
Leo echoed Republican members when he issued his own statement, saying Democrats "have been destroying the Supreme Court; now they are destroying the Senate.
"I will not cooperate with this unlawful campaign of political retribution," said Leo.
The right-wing activist's response did not come as a surprise to progressive critics.
"For wealthy fascists like Leonard Leo, the law is something to exploit, not obey," said veteran journalist Mark Jacob.
The committee could seek to enforce the subpoenas in court or refer the matter to the U.S. Justice Department if Leo and Crow follow through on their threat to not comply with the orders.
As the committee determines how to get to the bottom of the allegations against the right-wing activists, said Wiley, progressives must continue their "ongoing push to confirm highly qualified federal judges who are professionally and demographically diverse and committed to civil and human rights."
"That is how we build an equal justice judiciary that works for everyone," she said. "Communities across the nation depend on federal jurists to fairly administer justice for all people, and we must do whatever it takes to ensure that they do."
News