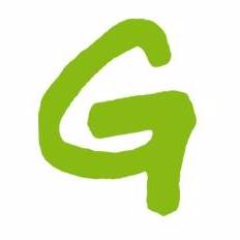 For Immediate Release
September, 23 2020, 12:00am EDT
Governor Gavin Newsom's Executive Order Makes Great Strides With Zero-Emissions Vehicle Mandate, Comes Up Short on Supply Side Measures
WASHINGTON
Today, Governor Gavin Newsom unveiled his long-awaited Executive Order N-79-20 addressing the climate crisis in response to the record-breaking wildfires across California. The Order requires that all vehicles sold in the state must emit zero emissions by 2035, and also asks the Legislature to end new fracking permits by 2024. Yet it fails to put forward concrete actions to rein in oil production and offers only vague statements when it comes to public health protections from oil and gas drilling.
In response, Greenpeace USA Senior Climate Campaigner Caroline Henderson said:
"Newsom's announcement includes a significant commitment on zero-emissions vehicles; however, it comes up short on the issue of fossil fuel extraction and does nothing to halt the significant increase in new oil and gas permitting that's occurred under his administration in the last six months. When it comes to protecting communities from oil and gas drilling, Newsom's executive order is all words and no teeth. Rhetoric alone will not protect frontline communities from the harms of oil and gas extraction, nor will it address the climate emergency that's currently playing out in California. As the state continues to experience a record-breaking wildfire season, we must swiftly move away from fossil fuels that further endanger public health and fuel climate chaos, and instead invest in a just, safe, and equitable energy system for the future.
"We applaud Governor Newsom for directing his relevant agencies to speed up the remediation of former oil extraction sites. But he can't stop here -- he must now seize this chance to create good jobs and economic renewal in areas hit hardest by the fossil fuel industry.
"During his campaign, Newsom emphasized the importance of a managed phaseout of fossil fuel production. Yet nearly two years later, his track record has only gotten worse, and for months we've heard nothing but hypotheticals and seen nothing but baby steps. It's not enough for Newsom to believe in climate science if he continues to exacerbate the problem by expanding the fossil fuel industry -- especially when he has the ability right now to immediately halt new oil and gas permits. If Governor Newsom truly wants to be a climate leader, he must put forth concrete policies and urgent timelines for implementation.
"This executive order fails to comprehensively address the root issues fueling this crisis. We need him to stop fueling the flames and take action at once."
While Newsom has spent recent weeks on the national stage underscoring the need to listen to science and to confront the growing climate emergency, his administration has approved significant numbers of oil and gas permits in the first half of 2020. His rhetorical support for public health and safety protections comes after Assembly Bill 345 was struck down by the California State Senate this summer -- a process which will now be left up to the California Ecologic Energy Management Division (CalGEM). Newsom also said that his administration planned to issue a series of executive orders regarding climate in the coming months.
Greenpeace is a global, independent campaigning organization that uses peaceful protest and creative communication to expose global environmental problems and promote solutions that are essential to a green and peaceful future.
+31 20 718 2000
LATEST NEWS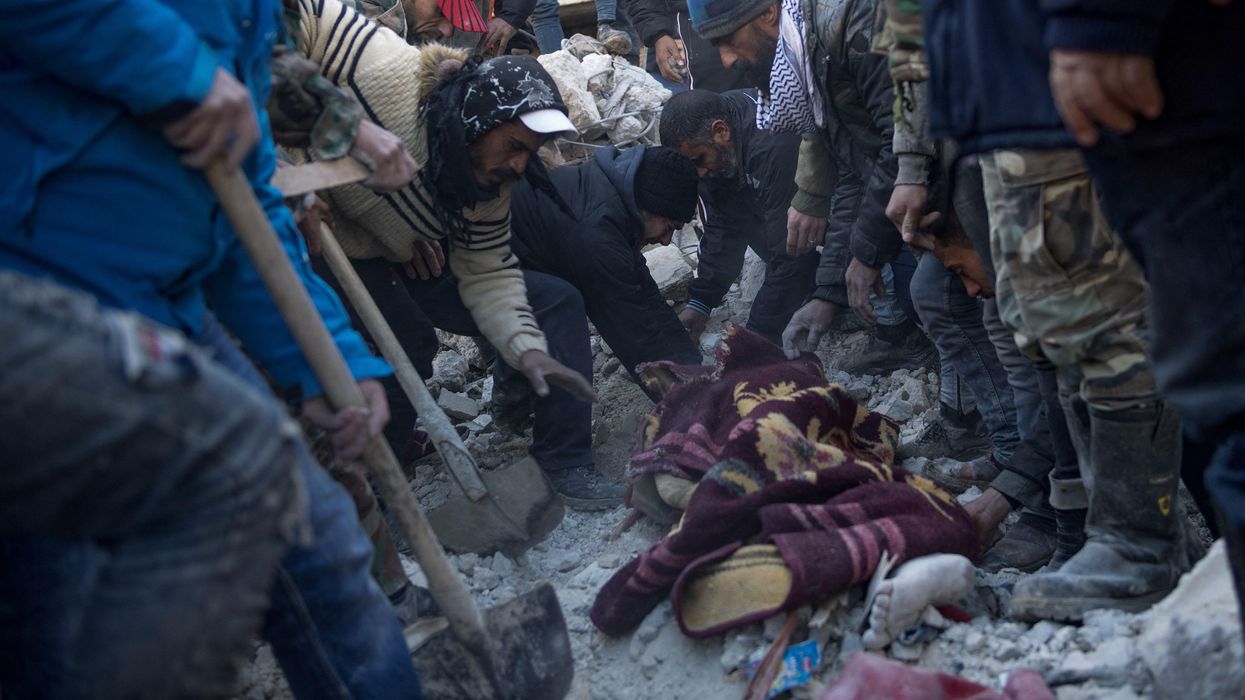 "We need heavy equipment, ambulances, and firefighting vehicles to continue to rescue and remove the rubble, and this entails lifting sanctions on Syria as soon as possible," said the head of a leading humanitarian group.
A disaster response expert has implored the United States to lift its economic sanctions against Syria, warning that the restrictions are hampering rescue and relief operations in the earthquake-ravaged country.
"We need heavy equipment, ambulances, and firefighting vehicles to continue to rescue and remove the rubble, and this entails lifting sanctions on Syria as soon as possible," Khaled Hboubati, president of the Syrian Arab Red Crescent, said Tuesday at a press conference.
"The number of victims is likely to rise, and a number of buildings are still at risk of collapsing. The results of the earthquake are disastrous, and our volunteers are ready, but we lack equipment," said Hboubati. "We call on donor countries to cooperate to lift the blockade."
A 7.8 magnitude earthquake and at least 54 powerful aftershocks, including a 7.5 magnitude earthquake, struck southeastern Turkey and northern Syria on Monday, causing massive damage to both countries. At least 9,057 people in Turkey and 2,530 people in Syria have died so far and tens of thousands are injured. The United Nations emphasizes that the full scale of the disaster is still coming into view as thousands remain trapped under rubble.
An estimated 10.9 million people, many of whom are refugees already displaced by armed conflicts, have been affected by the earthquake catastrophe in the northern Syrian provinces of Hama, Latakia, Idlib, Aleppo, and Tartus. Roughly 100,000 people are now believed to be homeless in Aleppo alone, according to the U.N., which says that just 30,000 have found shelter in schools and mosques, leaving 70,000 vulnerable to newly arrived snow.
"Lift the economic sanctions imposed on Syria and the Syrian people. Open the way for us. We are ready to provide assistance."
While "several countries including the U.S. and its allies have extended their support to Turkey in its relief and rescue work, they have refused to extend similar assistance to Syria," Peoples Dispatchreported Tuesday. "The U.S. State Department made it clear on Monday that it was only willing to support some work carried out in Syria by NGOs, but that it would have no dealings with the Bashar al-Assad government."
As Al Jazeerareported, State Department spokesperson Ned Price told reporters on Monday that "it would be quite ironic—if not even counterproductive—for us to reach out to a government that has brutalized its people over the course of a dozen years now."
"Instead, we have humanitarian partners on the ground who can provide the type of assistance in the aftermath of these tragic earthquakes," said Price.
But experts have pointed out that leaving sanctions intact impedes the ability of NGOs to swiftly deliver aid to devastated populations in Syria.
As the American-Arab Anti-Discrimination Committee (ADC) explained Monday: "Currently any U.S.-based aid and relief efforts are required to ensure that they follow the Department of Treasury's Office of Foreign Asset Control (OFAC) guidance, or risk prosecution. This adds unnecessary and inhumane delays to organizations and individuals looking to support those in immediate need."
"We commend and are thankful to existing organizations on the ground providing immediate humanitarian aid and relief to those in Syria, Turkey, and across the region," said ADC director Abed Ayoub director. "The reality is more aid and relief is needed, and time is of the essence. Lifting of the sanctions will open the doors for additional and supplemental aid that will provide immediate relief to those in need."
\u201cCurrent U.S. sanctions severely restrict aid assistance to millions of Syrians. Existing sanctions impose obstacles that make it difficult for aid and disaster relief to reach many of those directly impacted.\u201d

— ADC National (@ADC National) 1675712592
Syrian Foreign Minister Faisal Mekdad toldAl-Mayadeen on Monday that the government is willing "to provide all the required facilities to international organizations so they can give Syrians humanitarian aid."
Price, however, indicated that Washington has no plans to soften its stance toward the government of Syrian President Bashar al-Assad, which it deems illegitimate due to accusations of war crimes and human rights violations committed during an ongoing civil war that erupted after Assad brutally repressed pro-democracy protests in 2011.
"This is a regime that has never shown any inclination to put the welfare, the well-being, the interests of its people first," the U.S. diplomat said Monday. "Now that its people are suffering even more, we're going to continue doing what has proven effective over the course of the past dozen years or so—providing significant amounts of humanitarian assistance to partners on the ground."
Meanwhile, humanitarian groups on the ground continue to question the effectiveness of Washington's approach.
"Lift the economic sanctions imposed on Syria and the Syrian people," Hboubati said Tuesday. "Open the way for us. We are ready to provide assistance. We are ready to provide aid through the crossline and to send aid convoys to Idlib."
Hboubati stressed that the Syrian Arab Red Crescent does "not differentiate between any of the Syrian people" and called on the U.N., the European Union, and the U.S. Agency for International Development to support its mission.
\u201cEng. Khaled Hboubati, President of the @SYRedCrescent, appeal for the lifting of the economic embargo on #Syria to avert its catastrophic consequences \n\nMore \ud83d\udc47\ud83c\udffd\nhttps://t.co/gDTb8808Ru\n\n#syriaearthquake #earthquake \n #Lattakia #Aleppo #Tartous #Hama\u201d

— Syrian Red Crescent (@Syrian Red Crescent) 1675802294
Since the Caesar Act, passed by the U.S. Congress and signed into law by former President Donald Trump, went into effect in 2020, "any group or company doing business with the Syrian government faces sanctions," Peoples Dispatch reported. "The act extends the scope of the previously existing sanctions on Syria, imposed by the U.S. and its European allies since the beginning of the war in the country in 2011."
"The impact of sanctions on Syria's health and other social sectors and its overall economic recovery has been criticized by the U.N. on several occasions in the past," the outlet noted. "The U.N. has also demanded that all unilateral punitive measures against Syria be lifted."
War & Peace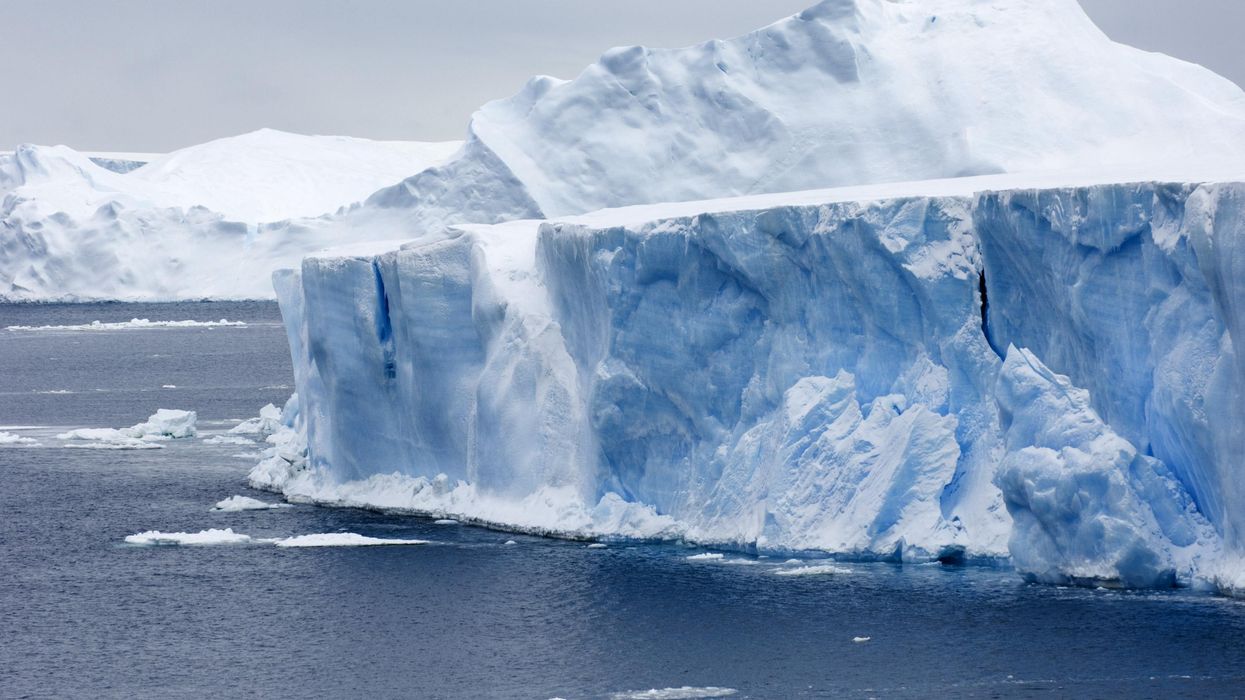 "These extreme temperatures remain a tangible indication of the effects of a changing climate for many regions," said one European climate official.
Less of the Antarctic Sea was covered by ice last month than in any January ever recorded, scientists said Wednesday while warning that melting sea ice is accelerating global heating.
The European Union's Copernicus Climate Change Service (C3S) said analysis of satellite imagery showed Antarctic sea ice coverage was 31% below average last month, significantly lower than the previous January low mark set in 2017.
At the opposite end of the Earth, Arctic ice coverage was 4% below average and the third-lowest January level observed, the agency reported.
C3S also said last month was the third-warmest January ever recorded in Europe, with above-average air temperatures—including the Balkans and Eastern Europe—prevailing throughout much of the continent.
\u201cEurope saw 3rd warmest January on record.\n\nAntarctic sea ice extent reached its lowest for January.\n\nNew Year's Day saw record temperatures in Europe with 0.6\u00b0C higher than any previous daily January value in the full #ERA5 data record back to 1940.\n\nMore: https://t.co/Tue7z0qSas\u201d

— Copernicus ECMWF (@Copernicus ECMWF) 1675865141
"While January 2023 is exceptional, these extreme temperatures remain a tangible indication of the effects of a changing climate for many regions and can be understood as an additional warning of future extreme events," C3S deputy director Samantha Burgess said in a statement. "It is imperative for global and regional stakeholders to take swift action to mitigate the rise in global temperatures."
Last month, a 600-square-mile iceberg—nearly the size of Greater London—broke off Antarctica's Brunt Ice Shelf, although scientists said the event was unrelated to climate change. January is summer in the Southern Hemisphere.
\u201cThe Arctic is warming 4 to 7 times more than the rest of the world. The Antarctic ice shelf melt rates are 20% to 40% higher than predicted. We need more climate ambition, not less.\n\nThere is no time to waste. #ActOnClimate\n\n#climate #energy #renewables #GreenNewDeal\u201d

— Mike Hudema (@Mike Hudema) 1675862524
Still, "while the decline in Antarctic sea ice extent is always steep at this time of year, it has been unusually rapid this year," scientists at the U.S. National Snow and Ice Data Center reported last month, "and at the end of December, Antarctic sea ice extent stood at the lowest in the 45-year satellite record."

News
"We believe the president and the country can do better," said the congresswoman. "Working people around the country are ready to stand up for our families, for our communities, and for the best version of America."

Delivering the Working Families Party's official response to President Joe Biden's State of the Union address Tuesday night, U.S. Rep. Delia Ramirez reminded the president of steps he can take without Congress to deliver for working families and called on Democrats to not only fight far-right extremism but also the forces within their own party that impede progress.
The first-term Illinois Democrat, who advocates for Medicare for All, a Green New Deal, and other progressive policy proposals, noted that before Republicans won control of the House in November, Biden and Democratic lawmakers took several steps to help working people who are struggling with the rising costs of housing, child care, and other essentials as wages failed to keep up.
"The infrastructure bill will build roads and bridges and also infrastructure for clean water and electric vehicles. The Inflation Reduction Act will lower drug prices and make insurance more affordable for millions of seniors. And President Biden used his executive authority to cancel up to $20,000 in student loan debt," she said, referring to the president's plan which is currently held up in the courts.
"Those things will make a difference, but let's be honest," she added. "It is still too hard for too many families in this country to make ends meet. Even while oil companies and grocery chains are making record profits, the Republicans want to blame higher prices on workers who got their first raise in a generation."
\u201cWATCH LIVE: Rep. Delia Ramirez delivers progressive response to the State of the Union\n https://t.co/zrU6ExiALz\u201d

— PBS NewsHour (@PBS NewsHour) 1675828225
In addition to standing up to "the extremism of the MAGA Republicans," she said, "we have to show working people what Democrats will deliver for working families if they put us back in control."
Doing so will depend on Biden again using his executive authority, as advocates have previously called on him to do in order to combat the climate crisis and the fossil fuel companies that Congress has so far refused to rein in, and to ensure Americans have access to abortion care following the overturning of Roe v. Wade last year.
Until Democrats retake Congress, said Ramirez, the party must take action "with the power that we do have."
"The president can use executive authority to further reduce drug prices," said the congresswoman. "He can stand stand up for renters and hold corporate landlords accountable for the rent price-gouging and housing discrimination we are seeing throughout the nation."
"If Republicans in the majority are as interested in working class families as they claim, they'll stand with us," she added, referring to the GOP's outcry over Biden's statement during the State of the Union address regarding their plans to cut or sunset Social Security and Medicare, despite the fact that numerous right-wing lawmakers have clearly outlined those proposals.
If the president acts decisively to help Americans cope with the rising cost of living, said Ramirez, "Americans will see who's on their side and Republicans will pay the price at the ballot box."
The Alliance for Housing Justice applauded the congresswoman's "great reminder" that Biden has the power to enact tenant protections that are stronger than those he unveiled last month.

\u201cGreat reminder from @DeliaRamirezIL that Biden CAN enact tenant protections and "hold corporate landlords accountable for rent price gouging & housing discrimination" \n\n#HomeGuarantee #WFPWOTU\u201d

— Alliance for Housing Justice (@Alliance for Housing Justice) 1675821170
The group has joined hundreds of national and local tenant organizations in calling on Biden to use his executive authority to enforce rent regulations, define "good cause" eviction and expand tenant protections, and take other steps to hold corporate landlords accountable.
Looking ahead to 2024, said Ramirez Tuesday, Democrats "can't depend on a party label as the only reason to vote for us. Our job is to hear what working people are telling us and deliver."
The congresswoman, whose parents crossed the southern U.S. border after traveling from Guatemala while her mother was pregnant with Ramirez, also called on the president to protect all undocumented immigrants from deportation, weeks after the Biden administration announced an expansion of the Title 42 policy under which more than 2.5 million migrants have been deported.
"I know what it's like to live with uncertainty and fear, " said Ramirez, whose husband is a recipient of the Deferred Action for Childhood Arrivals (DACA) program. "And it is why we must do everything in our power pass comprehensive immigration reform. In the meantime, we need the president to extend protections from deportation for all 12 million undocumented immigrants, and we must provide them access to work permits."
On Democracy Now! on Wednesday morning, Ramirez also responded to Biden's comments about further militarizing the border with "a record number of personnel... arresting 8,000 human smugglers, seizing over 23,000 pounds of fentanyl in just the last several months."

"There are people who are coming now, not just because they chose, 'Let me just cross the border and nearly die because it's a luxury to do that,'" she said on Democracy Now! "People are escaping poverty, people are escaping death... So to talk about securing the border without executive action to do the things that we can do right now, which is truly create a pathway to citizenship [is unacceptable]."
"We can't begin to create a situation where we help and uplift one immigrant community at the expense of the other," she added.
On Tuesday night, Ramirez noted that working people, including undocumented immigrants, "are the majority of this country."
"We believe the president and the country can do better," she said. "Working people around the country are ready to stand up for our families, for our communities, and for the best version of America."

News
SUPPORT OUR WORK.
We are independent, non-profit, advertising-free and 100%
reader supported.