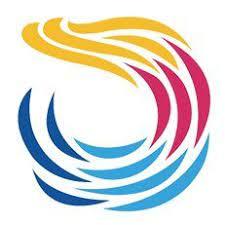 When Mega-Donors Dominate Charitable Giving, Democracy Pays the Price
Wealth inequality distorts giving sector, posing risks to democracy and integrity of tax system.
WASHINGTON
In advance of the 10th anniversary of the Giving Pledge, founded by Bill Gates and Warren Buffett, a new report from the Institute for Policy Studies (IPS) documents a troubling trend of small donor declines with a parallel rise in wealthy mega-donors within the nation's philanthropic sector.
The report, "Gilded Giving 2020: How Wealth Inequality Distorts Philanthropy and Imperils Democracy," finds that this top-heavy philanthropy poses considerable risks to the independence of the nonprofit sector, the integrity of the tax system, and to democracy itself. It also suggests that the 2017 tax cut and the COVID-19 pandemic will worsen this drift toward inequality in philanthropy. The report can be found here.
"Philanthropy should not become an extension of private wealth and power for the richest 0.1 percent," said Chuck Collins, Co-author of report and Director of the Program on Inequality and the Common Good at IPS. "Congress needs to update the rules governing philanthropy to prevent abuses to the tax code and protect our democracy and nonprofit sector."
"The Giving Pledgers set out in 2010 to give away half their wealth and instead their assets have doubled," said Collins, citing one of the report's findings. "By giving $1.7 billion directly to 116 charities, MacKenzie Scott (Bezos) has modeled what Giving Pledge billionaires should be doing with their wealth. They should give it directly to working nonprofit charities and not to their own perpetual family foundations or donor-advised funds."
While overall giving to charity has grown over the last several decades, the report says that trend masks the growing inequality in charitable giving. Findings include:
Small donor giving has been steadily declining for two decades. Between 2000 and 2016 (most recent data), the percentage of households giving to charity has dropped from 66 percent to 53 percent. Wage stagnation, unemployment, declining homeownership all contribute to economic insecurity and declines in giving.
The increase in charitable giving has been driven by donations by wealthy donors and mega gifts over $300 million.
In the early 2000s, households earning $200,000 or more made up only 30 percent of all charitable deductions. By 2017, the most recent year available, this group accounted for 52 percent.
The percent of total charitable deductions claimed by households making over $1 million dollars grew from 12 percent in 1995 to 33 percent in 2017. The richest 1 percent of wage earners claimed one-eight of all charitable deductions, Today, they claim one-third.
The Giving Pledge, founded by Bill Gates and Warren Buffett, is a case study of top-heavy philanthropy. On August 4, 2010, 40 billionaires pledged to give away at least half their wealth before their death. But the growth in billionaire wealth has largely outstripped their capacity to give in a timely way. The "Gilded Giving 2020" report includes a preview of data from a forthcoming larger analysis about the impact of the Giving Pledge. Among these findings:
Of the 62 living U.S. Pledgers who were billionaires in 2010, their combined wealth has increased from $376 billion in 2010 to $734 billion as of July 18, 2020, an increase of 95 percent, in 2020 dollars.
Of these 62, 11 have seen their wealth go down either because of aggressive charitable giving or market changes. But the remaining 51 have seen significant increases in their net worth. Nine of the billionaires have seen their wealth increase over 200 percent over the decade, adjusted for inflation. These include Mark Zuckerberg (1783 percent), John Doerr (416 percent), Marc Benioff (400 percent), Bernie and Billie Marcus (311 percent), Ken Langone (288 percent), Ray Dalio (280 percent) Arthur Blank (277 percent) Stephen Schwarzman (245 percent), Scott Cook and Signe Ostby (221 percent).
The 100 living U.S. Pledgers who were billionaires on March 18, 2020 had a combined wealth of $758.3 billion at that time. This is the date of both the beginning of the pandemic lockdowns in the U.S. and the publication of Forbes annual global billionaire survey. By July 17, 2020, their assets had surged to $971.9 billion. This means that over the four worst months of the pandemic in the United States to date, their collective wealth increased by $213.6 billion--an increase of 28 percent.
If the 100 living U.S. Pledgers gave away half of their wealth-an estimated $485.8 billion--today, the loss of tax revenue to the U.S. Treasury would be as high as $360 billion in reduced income, estate, and capital gains taxes. This is based on a conservative assessment of the taxpayer subsidy for households in the top 0.1 percent.
The preliminary analysis in the report reveals two troubling concerns related to the Giving Pledge:
The wealth of the U.S. billionaire class is growing so fast, even during the current pandemic, that it has outstripped Giving Pledger's capacity to give it away.
Most of these funds will end up in family foundations and donor-advised funds that could exist in perpetuity.
The "Gilded Giving 2020" report also documents how ever-greater proportions of charitable dollars are being diverted into wealth-warehousing vehicles such as private foundations and donor-advised funds, rather than going to active nonprofits serving immediate needs.
As charitable giving increasingly becomes the province of the wealthy, we have seen a dramatic growth in giving to private foundations and donor-advised funds (DAFs), giving intermediaries that give donors long-term control over funds and have significant tax advantages.
Between 2005 and 2019, the number of private foundations grew from 71,097 to 119,791, an increase in 68 percent. Over the same period, their assets grew 118 percent, from $551 billion to $1.2 trillion. The proportion of all charitable dollars going into foundations has tripled over the past 30 years.
Donations to DAFs have increased even more rapidly, from $20 billion in 2014 to more than $37 billion in 2018--86 percent growth over just five years. DAFs have seen their share of the giving pie triple between 2010 and 2018, rising from 4.4 percent of all individual giving to 12.7 percent. The single biggest recipient of charitable funds is the Fidelity Charitable Gift Fund. And over the past three years, six of the top 10 charity recipients have been DAFs.
"The original proposition was in exchange for a tax reduction, the donor gives up dominion over their money and it flows to a charitable purpose," said Helen Flannery, report co-author. "Why should taxpayers subsidize perpetual private foundations that give away the mandated minimum each year and chew up millions in overhead? Why should donors get substantial tax reductions for giving to donor-advised funds (DAF) with no mandate that funds flow to working charities?"
Report authors point to the Conrad Hilton Foundation as an example of a perpetual foundation that is an inefficient use of taxpayer subsidies. The Hilton Foundation has $2.8 billion in assets and spent $51 million in overhead to give away $101 million in grants in 2018. Over $18 million went to staff compensation and fees to six family-member trustees, who received $35,000 a year to serve on the board.
The report points out that risks to the public include:
the warehousing of wealth in the face of urgent needs
an increasingly unaccountable and undemocratic philanthropic sector
the rise of tax avoidance philanthropy
self-dealing philanthropy
the increasing use of philanthropy as an extension of power and privilege protection.
Risks to charitable independent sector organizations include:
increased volatility and unpredictability in funding, making it more difficult to budget and forecast income into the future
an increased need to shift toward major donor cultivation
an increased bias toward funding heavily major-donor-directed boutique organizations and projects
increased potential for mission distortion.
The report recommends a number of solutions.
Immediate Action: Congress must implement an Emergency Charity Stimulus, a three-year emergency mandate to require private foundations to double their payout from 5 percent to 10 percent; establish a temporary 10 percent payout requirement for donor-advised funds that have no mandate. This would move an estimated $200 billion off the sidelines and into front-line working charities without increasing taxes or adding to the deficit.
Charity Reform Agenda: Rules governing the giving sector have not been meaningfully modified since 1969, a period of relative equality in the U.S. The modernization reforms should aim to:
Protect the independent sector from undue influence of wealthy donors.
Protect democracy and civil society, of which philanthropy is one aspect, from the undue influence of private power.
Prevent abuse of the tax system from charitable-giving vehicles primarily used for aggressive tax avoidance or to maintain indefinite control over donated dollars.
To further these larger goals, the rules governing philanthropy should be overhauled to maximize the public good in these ways:
Preserve a vibrant, independent charitable sector outside of private, state, and corporate control.
Modernize incentives to encourage broad-based giving across all segments of society, particularly the non-wealthy.
Ensure the timely flow of funds out of charitable giving instruments to the public benefit, thereby discouraging the warehousing of wealth.
Reform tax deductibility rules to align them with the public interest and to protect the integrity of our tax system.
Proposed reforms include:
Protect society from concentrated wealth in private philanthropy by levying a wealth tax on closely held private foundation assets and donor-advised funds and establishing a lifetime cap on charitable deductions.
Make private foundation payout requirements meaningful and increase the flow of funds to working charities. Eliminate the perpetual private foundation, as it is currently constituted.
Require donor-advised funds to have a payout, reduce abuses from gifts of non-cash assets, and increase transparency and reporting.
Implement a universal giving credit to broaden giving by the non-wealthy.
Prevent abuses and encourage transparency with reforms requiring board independence, banning compensation of family members, and donor disclosures.
Create a new federal oversight agency for foundations and charities, funded by foundation excise taxes.
The final report Gilded Giving 2020 can be found here.
Institute for Policy Studies turns Ideas into Action for Peace, Justice and the Environment. We strengthen social movements with independent research, visionary thinking, and links to the grassroots, scholars and elected officials. I.F. Stone once called IPS "the think tank for the rest of us." Since 1963, we have empowered people to build healthy and democratic societies in communities, the US, and the world. Click here to learn more, or read the latest below.
LATEST NEWS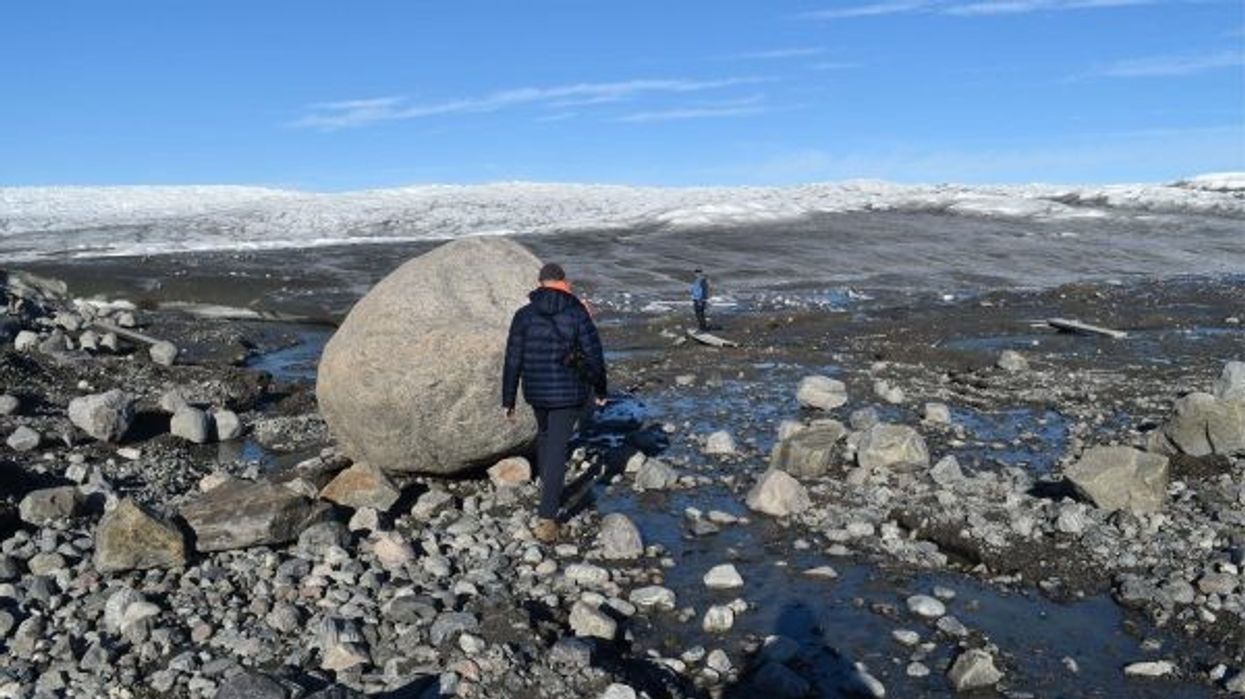 "It really brings it home to us that what we are doing is very, very unusual in Earth's history," the lead author of a new study said.
The last time that levels of atmospheric carbon dioxide were as high as they are today, Greenland was free of ice and the savanna and grassland ecosystems where humans evolved didn't exist yet.
That's the conclusion of a study published in Science Friday, which researchers say compiles "the most reliable data available to date" on atmospheric carbon dioxide levels over the last 66 million years.
"It really brings it home to us that what we are doing is very, very unusual in Earth's history," lead author Baerbel Hoenisch of the Columbia Climate School's Lamont-Doherty Earth Observatory toldAgence France-Presse.
"We've already pushed the atmosphere way beyond anything we've seen as a species."
By burning fossil fuels and clearing natural carbon sinks like forests, industrial capitalism has raised global carbon dioxide levels to 419 parts per million (ppm) today from around 280 ppm at the beginning of the industrial revolution.
"Rising atmospheric CO2 is the most obvious and startling expressions of our impact on the global environment," study corresponding author and University of Utah geologist Gabe Bowen wrote on social media. "The concentration has risen by ~50% in the past 100 years. Every year is now marked by the highest CO2 levels *ever observed* by humans!"
To understand how such a spike in carbon dioxide might impact Earth's climate and ecosystems, it's helpful to look at the past. This presents challenges, however, because the most reliable record of past carbon dioxide concentrations—gas bubbles preserved in ice cores—only goes back to around 800,000 years ago, when atmospheric concentrations of carbon dioxide were still at around preindustrial levels.
"Once you lose the ice cores, you lose direct evidence. You no longer have samples of atmospheric gas that you can analyze," Bowen said in a University of Utah press release. "So you have to rely on indirect evidence, what we call proxies. And those proxies are tough to work with because they are indirect."
Proxies are evidence in the geologic record that can stand in for carbon dioxide levels, such as mineral isotopes or the shape of fossilized leaves. Scientists have looked at these proxies before, but the current study represents the most comprehensive effort to date. A team of around 90 researchers from 16 countries spent seven years synthesizing and reviewing previous work under the banner of the Cenozoic CO2 Proxy Integration Project, according to the University of Utah and AFP.
The new study represents the scientific consensus on the carbon dioxide record, and it concludes that the last time carbon dioxide levels were around 419 ppm was 14 million years ago. That's much earlier than previous estimates of 3 to 5 million years ago.
However, the record goes back further than that to the Cenozoic Era, when the dinosaurs died and mammals began to emerge.
That record revealed a very clear pattern, Bowen tweeted: "CO2 goes up, the world warms. CO2 down, and things get icy."
The record enabled the scientists to predict the consequences of current and projected carbon dioxide levels.
"This is an incredibly important synthesis and has implications for future climate change as well, particularly the key processes and components of the Earth system that we need to understand to project the speed and magnitude of climate change," University of Utah biology professor William Anderegg said in the press release.
One of the report's messages, Bowen tweeted is that "the future is now."
"We've already pushed the atmosphere way beyond anything we've seen as a species," Bowen continued, "and if it stays this way we're in for big changes in the environment we live in."
If policy-makers don't restrict the burning of fossil fuels, atmospheric carbon dioxide could reach 600 to 800 ppm by 2100, AFP reported. According to the record, the last time levels were this high was 30 to 40 million years ago, when Antarctica was also ice-free and the Earth was home to giant insects.
Even today's concentrations are bound to have lasting consequences. For example, when carbon dioxide levels rapidly increased around 56 million years ago, it significantly altered ecosystems and took around 150,000 years to decrease again.
"We are in this for a very long time," Hoenisch told AFP, "unless we sequester carbon dioxide, take it out of the atmosphere, and we stop our emissions sometime soon."

However, the that doesn't mean the most extreme changes are locked-in. Instead, Bowen tweeted that the report was a "call to action."
"The geological changes we studied lasted for thousands and millions of years," Bowen said, "and if human-induced CO2 change is short-lived it won't have as big an impact on the climate."
News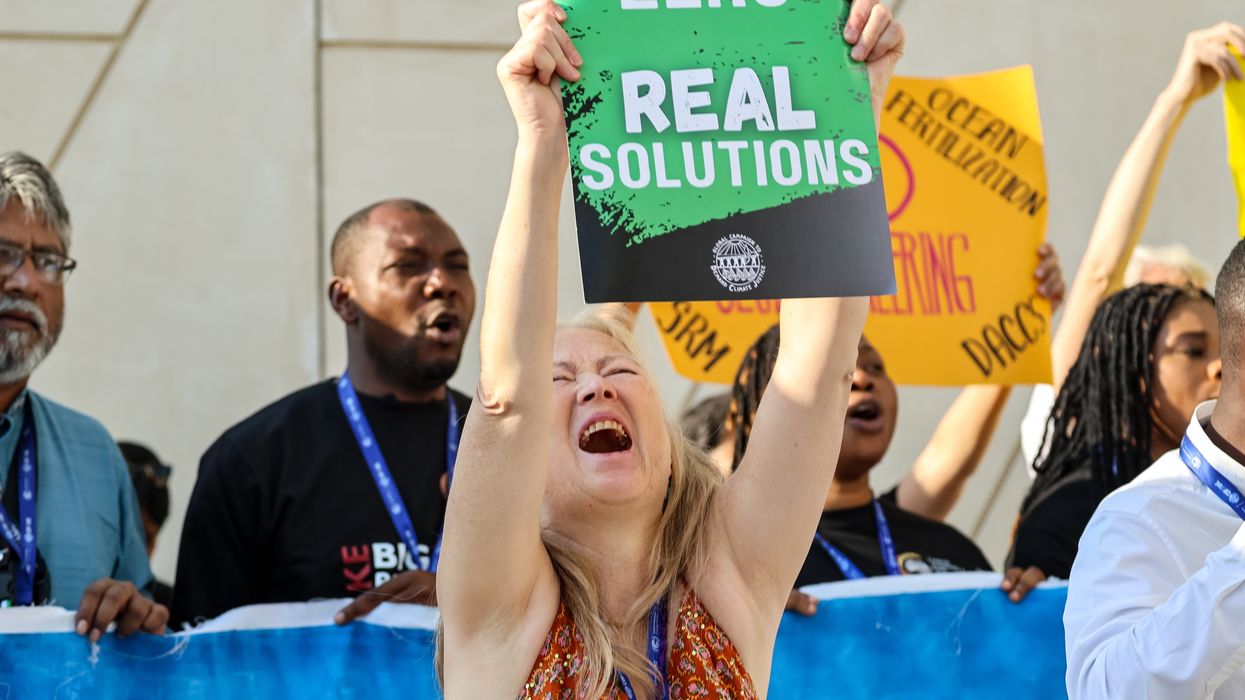 "The force with which the fossil fuel industry and their allies are coming to Dubai to sell the idea that we can 'capture' or 'manage' their carbon pollution is a sign of their desperation," said one advocate.

Leaders at the 28th United Nations Climate Change Conference in Dubai have claimed over the past week that the summit is centering issues that impact the Global South, but an analysis released Friday helped illustrate how difficult it's been for advocates from some of the most climate-impacted countries to make their case for far-reaching action—as the carbon capture and storage sector has far more representation at COP28 than many vulnerable nations.

The Center for International Environmental Law (CIEL) reported to The Guardian that at least 475 lobbyists representing carbon capture and storage (CCS) interests are attending COP28.
Many of the lobbyists represent companies that have developed CCS projects against the advice of climate and energy experts who say a phase-out of all fossil fuel emissions is needed to limit planetary heating to 1.5°C, or as close to it as possible.
More than 2,400 fossil fuel industry representatives are at the meeting, which is scheduled to end December 12. CCS has some of the most prominent representation at COP28, according to The Guardian.

"Thousands of fossil fuel lobbyists are roaming these halls alongside their peers, advancing dangerous distractions like carbon capture and storage... while communities enduring the greatest impacts from the climate crisis are having our voices silenced."

Representation for countries that are already facing climate catastrophes including prolonged drought, famine, and sea level rise has been dwarfed in comparison, with 366 people attending on behalf of Somalia, 79 representing Tonga, 56 representing the Solomon Islands, and just seven in attendance for Eritrea.
The CCS bloc also outnumbers Indigenous representatives by 50%, reported The Guardian.
"Thousands of fossil fuel lobbyists are roaming these halls alongside their peers, advancing dangerous distractions like carbon capture and storage, trying to block a fast, fair, forever fossil fuel phase-out—while communities enduring the greatest impacts from the climate crisis are having our voices silenced and our lives treated as a worthy sacrifice for profit," Blessed Chidhoni of the Global Campaign to Demand Climate Justice told the outlet.
Lili Fuhr, director of CIEL's fossil economy program, said COP28 has invited more than 470 lobbyists to speak out in favor of "the fossil fuel industry's lifeline and... their latest excuse and delay tactic."
As Common Dreams reported this week, a recent draft of the Global Stocktake that delegates are working to finalize showed how powerful fossil fuel-producing countries are pushing for an agreement that would allow "abated" emissions—those that are "captured" by CCS technology and stored underground or beneath the seabed or "utilized" to make fertilizers and other products.
"The force with which the fossil fuel industry and their allies are coming to Dubai to sell the idea that we can 'capture' or 'manage' their carbon pollution is a sign of their desperation," said Fuhr. "We must not let an army of carbon capture lobbyists blow a gigantic loophole into the energy package here at COP28."
As Common Dreamsreported in May, energy-intensive carbon capture technology would increase energy consumption at fossil fuel-fired plants by 20% while also worsening environmental injustice by subjecting people in the surrounding area to increased levels of smog, benzene, and formaldehyde pollution.

Critics say CCS is far from a solution to the fossil-fueled planetary heating crisis, as policymakers at COP28 have proposed setting up infrastructure capable of capturing just 1.2 gigatonnes of carbon emissions—only 3% of global emissions in 2022.
"CCS is an unproven technology and a dangerous distraction, which enables big polluters to keep destroying communities and the environment," said Climate Action Network International.

In an analysis last month, CIEL noted that the U.S. "is the epicenter of the global push for CCS, with a long history of using captured carbon dioxide for enhanced oil recovery and extraordinary subsidies for carbon capture."

"The accelerating efforts to build ever more dangerous, unnecessary, and expensive infrastructure offshore should be abandoned, and subsidies for CCS should be eliminated," said Steven Feit, CIEL's senior attorney and legal and research manager.

One major U.S. CCS project, Petra Nova, shut down in 2020 after capturing 3.8 million tons of carbon dioxide emissions in its first three years. Developers had projected it would capture 4.6 million tons.

Another project in Western Australia—the largest carbon capture and utilization/storage endeavor in the world, missed its capture targets by about 50% in the first five years, and The Guardianreported this year that emissions have now risen by 50%.
"CCS's track record is riddled with failures and warning signs about the technology's feasibility and safety," said Nikki Reisch climate and energy program director for CIEL. "CCS is a false promise that only helps to keep fossil fuel facilities running and oil and gas fields pumping."

News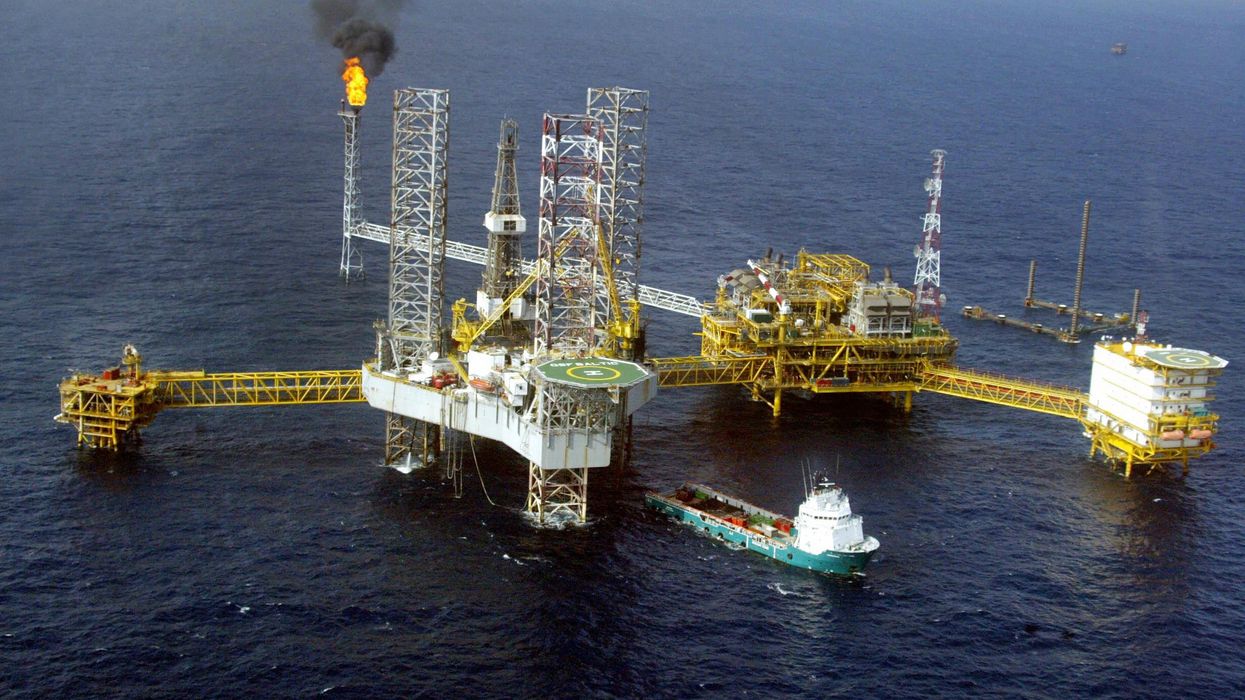 "If we are to truly start phasing out fossil fuels," said a report co-author, "we must tackle the economic and political weight of the fossil fuel majors."
Over a week into the United Nations Climate Change Conference, a pair of groups on Friday unveiled a detailed report to argue that taking control of fossil fuel companies is necessary to accelerate the renewable energy transition—and explaining exactly how to do it.
"The climate crisis is accelerating right before our eyes," reads the blueprint from 350.org and the Multinationals Observatory. "If we wish to minimize the global rise in temperatures, not only do we need to stop exploiting new fossil fuel deposits but we also need to reduce gas and oil production by 5% and coal by 8% every year until 2050."
The report—titled TotalEnergies: This Is What a Total Phaseout Looks Like—explains that "after decades of denial and overt obstruction, big oil and gas multinationals like TotalEnergies are now choosing to adopt a more subtle, and seemingly more constructive, narrative on the climate question. They've claimed to whoever would listen (mostly successfully when it comes to political leaders) that although they were definitely part of the problem, they were also part of the solution, if not the solution itself."
"As the climate crisis rages on, it is urgent that we dare to imagine a world without fossil fuels—and this must start with thinking through how to concretely reclaim control over fossil fuel giants."
Clémence Dubois, 350.org's associate director of global campaigns and coordinator of the report, used the U.N. summit as an example, noting Friday that "a record number of close to 2,500 fossil fuel lobbyists, including CEO of TotalEnergies Patrick Pouyanné, are at COP28 this year to push this version of the story."
Some world leaders have rejected Big Oil's claims—Christiana Figueres, former executive secretary of the U.N. Framework Convention on Climate Change, said this summer that "what the industry is doing with its unprecedented profits... has changed my mind" about companies being part of the solution—but many others continue to buy into it.
Fossil fuel giants have "hugely monopolized the climate action narrative—aiming to neutralize and undermine the arguments—while also managing to secure a large share of the funding to finance the development of the technological and market 'solutions' they're pushing," the report says. "They've also bought up the smallest players in the renewable and energy transition sector and are occupying more space in climate-related policies at a global level, within or around the margins of U.N. conferences. With an oil boss as president of COP28, we are witnessing the culmination of this process."
Abu Dhabi National Oil Company CEO Sultan Ahmed Al Jaber has long been a controversial pick for COP28 president but has come under fire recently for allegedly using his role to pursue oil and gas deals and falsely declaring on Sunday that "there is no science out there, or no scenario out there, that says that the phaseout of fossil fuel is what's going to achieve 1.5°C," a reference to the Paris agreement's more ambitious 2100 target.
Dubois asserted Friday that "as the climate crisis rages on, it is urgent that we dare to imagine a world without fossil fuels—and this must start with thinking through how to concretely reclaim control over fossil fuel giants that have become too harmful, and what that looks like."
Using TotalEnergies as a case study, the report stresses that the process "must be based on the following three foundations—a nonnegotiable, rapid exit from fossil fuels; the participation of TotalEnergies' employees to ensure a fair and inclusive transition (so no one is left behind); and finally, democratic conduct and supervision in conjunction with the scientific community, all affected stakeholders, and all citizens."
"Going down the route of regulation was often disappointing and ineffective," but "we could still consider pushing further down this road as a way of diverting the current trajectory of TotalEnergies, its partners, and those who fund its activities," the document notes. Doing so would involve serious climate, financial, and tax regulations; changes to lobbying policies and competition law; and price controls.
"Another complementary route to change would be to transform the company's strategic direction and governance from the inside, so that they reflect a wider set of interests and objectives that go beyond profitability and return on investment for shareholders, starting of course with a key goal of rectifying the climate crisis. This is what we could call TotalEnergies' democratization roadmap," the report details.
The publication then offers a third route—nationalization—stating that "there's no doubt that taking public control seems like the first crucial step in releasing TotalEnergies from the stranglehold of the financial markets, reducing its capacity for harm, and imposing a new trajectory to exit from fossil fuels in a transparent and democratic way."
Nationalizing the French multinational would require action from the nation's Parliament. The report points out that "this law could go beyond TotalEnergies to cover other French companies that own or exploit fossil fuel deposits and could include supplementary provisions to ban fossil fuel assets from being held as private property and forbid companies operating under French law from being involved in developing or exploiting new fossil fuel sources."
The document also acknowledges that national control "does not in itself guarantee democratic supervision and decisions that will lead the company in the 'right direction,'" especially "if the state itself is not democratic or does not have structures in place to democratically control and guide these public companies."
"Acquiring TotalEnergies is therefore only the first step," the document emphasizes, "and must be followed by at least two further steps—democratizing governance and operational management and, at least initially, transforming the company into a public, industrial, commercial institution with a clear mission to exit from fossil fuels."
"We cannot wait for fossil fuel companies to be willing to change by themselves."

The report also envisions a TotalEnergies takeover as part of a broader movement that could start at the European level and "then be gradually rolled out to private multinationals headquartered in North America and elsewhere to publicly owned oil companies, including some (like in Latin America) that have been public organizations with social objectives at different times in their history."
Report co-author and Multinationals Observatory co-founder Olivier Petitjean said Friday that "with this report, we want to open a debate on an idea which may seem radical but which is also, in a way, a truism: If we are to truly start phasing out fossil fuels, we must tackle the economic and political weight of the fossil fuel majors."
"We cannot wait for fossil fuel companies to be willing to change by themselves," Petitjean argued. "Global heating and its impacts are accelerating, just as war and pandemics have done, and this could be a trigger for change, with previously unthinkable scenarios quickly becoming credible or even unavoidable. We want to challenge political leaders to imagine them, and to implement them."

News