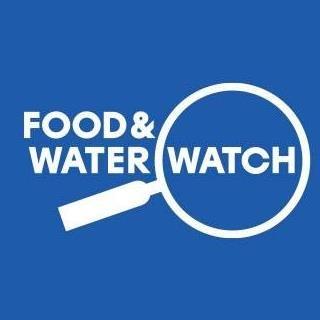 Presidential Candidates Called Upon to Increase Fairness for Family Farmers
WASHINGTON
Today, 35 farm and food organizations called on elected officials and candidates running for office to address the disproportionate market power held by the giant agribusinesses that dominate livestock and poultry markets. The list of priorities for creating fair and competitive markets for family farmers is endorsed by groups from across the country that represent producers raising livestock and poultry.
"Our food system is clearly rigged. While just a handful of multi-national corporations have been allowed to exert more and more control over every step of the agricultural supply chain, farmers and ranchers have been left to cope with higher production costs and fewer marketing choices as well as unfair and abusive business practices. These factors have contributed to the increasingly slim profit margins that have forced too many farms to close their doors. Between 2012 and 2017, nearly 70,000 farms went out of business, most of which were mid-sized, family-owned operations," said National Farmers Union (NFU) President, Roger Johnson. "In light of these circumstances, it is critical that we act now to restore fair competition to agriculture. As the field of 2020 candidates vie for the presidency, we urge them to take the issue of corporate consolidation and anti-trust enforcement seriously by incorporating these recommendations into their platforms."
The policy changes urged by the groups are needed because the largest meatpackers and processors control all stages of food animal production, forcing farmers into one-sided contracts that eliminate market transparency, depress prices, undermine the livelihoods of independent farmers and ranchers, and threaten farmers' ability to adopt sustainable production practices.
"Our farm advocates have taken in hundreds of hotline calls from livestock and poultry producers in recent years struggling to make ends meet," said Sally Lee, Associate Director of RAFI-USA. "These are hardworking farmers who are experts at what they do, but the marketplace has been rigged against them. Farmers deserve dignity and respect for their work, and we cannot let their basic rights be written off in the fine print of an unfair contract."
The groups are calling on elected officials and candidates to support measures to rebalance the economic relationships between farmers, ranchers, consumers, workers, and food companies, including policies to:
Enforce and strengthen antitrust and fair practice laws, including enforcement of the Packers & Stockyards Act.
Ensure access to fair farm credit, including holding lenders accountable for equitable lending practices.
Restore mandatory country-of-origin labeling for beef and pork.
Stop subsidizing overproduction, including restricting government loan guarantees to large-scale contract operations.
Break up food and agriculture monopolies, including instituting a moratorium on new mergers in the food and agriculture system.
Stop subsidizing foreign corporations, by prohibiting federal procurement programs from buying meat from animals born, raised or slaughtered outside the U.S.
Level the playing field for independent processors, including addressing the bias in food safety regulations toward large corporate slaughter and processing facilities.
"NSAC has long championed legislation and rules that maintain fair competition within the livestock industry," said Candace Spencer, policy specialist for the National Sustainable Agriculture Coalition. "Without fair competition, livestock growers are forced to participate in a system built around inequitable pay and retaliation, with little to no recourse. We support the principles included in this document, which will help the livestock industry make major strides in increasing fairness for livestock growers, and urge elected officials and candidates to do the same."
The groups that endorsed the priorities list are the Campaign for Contract Agriculture Reform, Carolina Farm Stewardship Association, Center for a Livable Future, Community Farm Alliance, Dakota Rural Action, Family Farm Action, Family Farm Defenders, Farm Aid, Farm and Ranch Freedom Alliance, Farm Women United, Food & Water Watch, Food for Maine's Future, Government Accountability Project, Idaho Organization of Resource Councils, Illinois Stewardship Alliance, Institute for Agriculture and Trade Policy, Iowa Citizens for Community Improvement, Kansas Farmers Union, Missouri Farmers Union, Missouri Rural Crisis Center, National Center for Appropriate Technology, National Family Farm Coalition, National Farmers Union, National Sustainable Agriculture Coalition, Nebraska Farmers Union, New England Farmers Union, Northwest Atlantic Marine Alliance, Ohio Farmers Union, Organization for Competitive Markets, Powder River Basin Resource Council, Progressive Agriculture, RAFI-USA, R-CALF USA, Rural Coalition, and Western Organization of Resource Councils.
Food & Water Watch mobilizes regular people to build political power to move bold and uncompromised solutions to the most pressing food, water, and climate problems of our time. We work to protect people's health, communities, and democracy from the growing destructive power of the most powerful economic interests.
(202) 683-2500
LATEST NEWS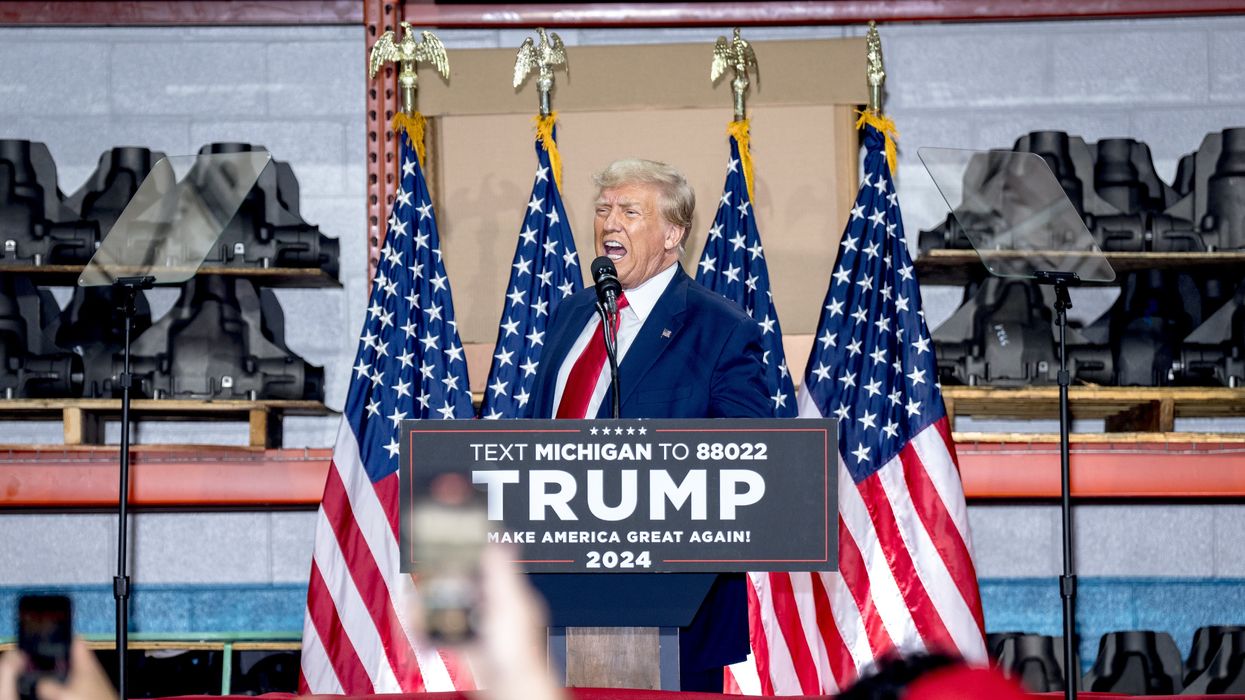 "I mean, I watch you out there with the pickets," said the former president, "but I don't think you're picketing for the right thing."
Former President Donald Trump used his speech at a nonunion plant in Clinton Township, Michigan Wednesday night to simultaneously posture as a lifelong champion of workers and denigrate the United Auto Workers' historic strike against the Big Three U.S. car manufacturers, dismissing the union's fight for better wages and benefits as effectively meaningless.
"I don't care what you get in the next two weeks or three weeks or five weeks," Trump said. "They're going to be closing up and they're going to be building those cars in China and other places. It's a hit job in Michigan and on Detroit."
It was a theme the former president and 2024 GOP frontrunner hit repeatedly throughout his remarks at Drake Enterprises, a truck parts manufacturer that offered to host Trump's rally: The electric vehicle transition and the Biden administration's efforts to accelerate it are going to send jobs overseas and leave the U.S. automobile industry in ruins.
"It doesn't make a damn bit of difference what you get because in two years you're all going to be out of business, you're not getting anything," Trump said. "I mean, I watch you out there with the pickets, but I don't think you're picketing for the right thing."
The former president repeatedly and falsely accused the Biden administration of attempting to bring about a "transition to hell" and impose "electric vehicle mandates that will spell the death of the American auto industry," a narrative that was also prominent during the Republican primary debate that Trump skipped.
Kevin Munoz, a spokesperson for President Joe Biden's 2024 reelection campaign, said in response that Trump is "lying about President Biden's agenda to distract from his failed track record of trickle-down tax cuts, closed factories, and jobs outsourced to China." During Trump's four years in office, the offshoring of U.S. jobs increased.
"There is no 'EV mandate.' Simply put: Trump had the United States losing the EV race to China and if he had his way, the jobs of the future would be going to China," said Munoz. "President Biden is delivering where Donald Trump failed by bringing manufacturing back home, and with it, good-paying jobs for the American people."
As HuffPost's Jonathan Cohn reported late Wednesday, "Since Biden took office in January 2021, total auto industry employment in the U.S. has risen from about 948,000 to 1,073,000 jobs, according to the U.S. Bureau of Labor Statistics. That's a monthly rate of about 4,000 new auto jobs a month."

Challenging the notion that the Biden administration's EV policies are imperiling the U.S. auto industry, Cohn noted that electric vehicle subsidies in the Inflation Reduction Act "will close the cost gap so that companies manufacturing electric vehicles and their parts can compete."
"And there are lots of signs that the effort is working," Cohn wrote. "Auto companies have announced plans to build literally dozens of new factories in the U.S., many in what's coming to be known as the 'battery belt,' stretching from Georgia in the South to Michigan in the North. They are expected to generate hundreds of thousands of jobs directly, plus many more (along with economic growth) indirectly."
The UAW leadership has made clear that, unlike Trump, it doesn't oppose the transition to electric vehicles.
Rather, the union wants policymakers to ensure that EV manufacturing jobs are unionized. UAW president Shawn Fain has criticized Biden—who joined union members on the picket line earlier this week—for not doing enough to prevent a "race to the bottom" in the EV transition as automakers increasingly invest in the nonunion U.S. South.
Fain has also not been shy about his feelings toward the former president.
"I don't think the man has any bit of care about what our workers stand for, what the working class stands for," Fain said in a CNN appearance on Tuesday. "He serves the billionaire class, and that's what's wrong with this country."
"People are trying to push that this is organic, but it's not. Trump is curating a crowd, and it pisses me off."
Trump—who has repeatedly called on the UAW to endorse his presidential run—didn't respond Wednesday when asked by a reporter whether he supports the union's push for a nearly 40% wage increase for autoworkers, who have seen their hourly pay decline sharply over the past two decades.
During his speech, Trump "didn't specifically address demands made by autoworkers, other than to say he would protect jobs in a way that would lead to higher wages," the Detroit Free Pressreported.
"But he left it unclear how he would do so," the newspaper added, "given that he didn't demand specific wage increases as president."
It's not clear how many union members were in the audience at Trump's speech, though some were waving "Auto Workers for Trump" and "Union Members for Trump" signs. One individual who held a "Union Members for Trump" sign during the rally admitted to a reporter for The Detroit News that she's not a union member.
"Another person with a sign that read 'Auto Workers for Trump' said he wasn't an auto worker when asked for an interview. Both people didn't provide their names," the outlet reported.
Chris Marchione, political director of the International Union of Painters and Allied TradesDistrict Council 1M in Michigan, toldJacobin's Alex Press that at least one local "right-to-work" activist assisted the Trump campaign in organizing Wednesday's rally.
"People are trying to push that this is organic, but it's not," Marchione said. "Trump is curating a crowd, and it pisses me off. If he wants to support union workers, pay the fucking glaziers who got screwed when they put the windows on Trump Tower."
Ahead of Trump's Michigan visit, the AFL-CIO said in a statement that Trump's presidency was "catastrophic for workers," pointing to his anti-union appointments to the National Labor Relations Board, defense of so-called "right-to-work" laws, repeal of Labor Department rules aimed at protecting worker pay, and failure to protect manufacturing jobs.
"The idea that Donald Trump has ever, or will ever, care about working people is demonstrably false," said AFL-CIO president Liz Shuler. "For his entire time as president, he actively sought to roll back worker protections, wages, and the right to join a union at every level."
"UAW members are on the picket line fighting for fair wages and against the very corporate greed that Donald Trump represents," Shuler added. "Working people see through his transparent efforts to reinvent history. We are not buying the lies that Donald Trump is selling. We will continue to support and organize for the causes and candidates that represent our values."
News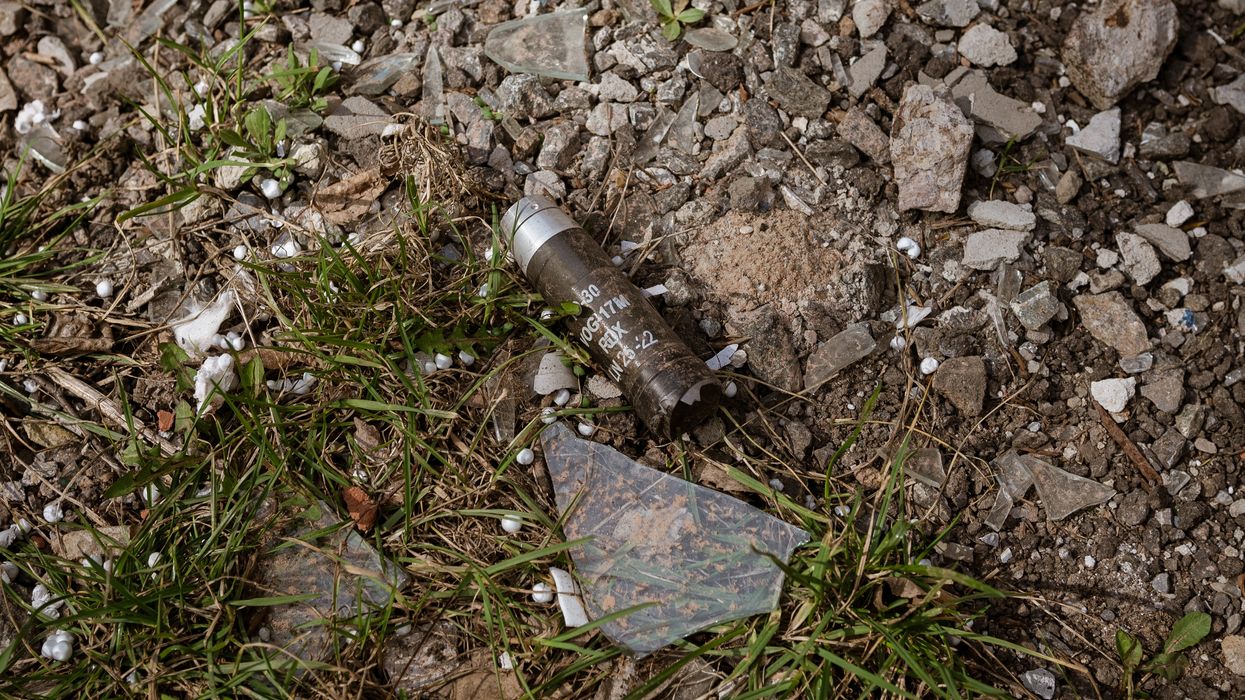 "The legacy of cluster bombs is misery, death, and expensive cleanup after generations of use," said Rep. Betty McCollum. "These weapons should be eliminated from our stockpiles."
The U.S. House of Representatives on Wednesday rejected a bipartisan amendment to the 2024 military spending bill that would have prohibited the transfer of cluster munitions—which are banned under a treaty ratified by more than 100 nations but not the United States—to any country.
The House voted 160-269 on the amendment to next year's National Defense Authorization Act co-sponsored by Reps. Sarah Jacobs (D-Calif.), Matt Gaetz (R-Fl.), Ilhan Omar (D-Minn.), Pramila Jayapal (D-Wash.), and Jim McGovern (D-Mass.). Seventy-five Democrats voted for the measure, while 137 voted "no"; 85 GOP lawmakers approved the amendment while 132 opposed it.
The vote took place less than a week after U.S. President Joe Biden said the United States would send more cluster munitions to Ukraine.
"Many of us have this idea of American exceptionalism, that America is set apart from the rest of the world. Well, that's certainly true when it comes to cluster munitions and not in the way that we want," Jacobs said on the House floor before Wednesday's vote.
"America is an outlier. We are one of the few countries that hasn't become party to the Convention on Cluster Munitions, and that is a grave mistake," she asserted, referring to a landmark 2008 treaty, to which 112 nations are parties.
Jacobs continued:

These weapons maim and kill indiscriminately. In 2021, the Landmine and Cluster Munition Monitor found that over 97% of casualties from cluster bomb remnants were civilians, and two-thirds of those were children. That's because these bomblets are small, colorful, and interesting shapes, so to children they look like toys. So when kids find these unexploded bomblets stuck in trees, or in the water, or simply on the ground and try to pick them up and play with them, they could lose a limb or their life in the blink of an eye.... These weapons are unpredictable, and the human cost is far too high to justify.
Since the end of the Vietnam War half a century ago, unexploded cluster munitions have killed approximately 20,000 civilians in Laos, where the U.S. dropped more bombs than all sides in World War II combined. The U.S. rained as many as 270 million cluster bombs on Laos, and less than 1% of the unexploded bomblets have been cleared since. They are still killing civilians today.
"These cluster bombs are indiscriminate," Gaetz said on the House floor Wednesday. "They've killed tens of thousands of people... and when this is all done, we'll be right back here on the floor appropriating money to de-mine the cluster bombs that we're now sending, which seems ludicrous to me."
"These cluster bombs are indiscriminate. They've killed tens of thousands of people."
Since Vietnam, the U.S. has used cluster bombs in wars including the 1999 NATO air campaign against Yugoslavia; the 1991 Desert Storm war in Iraq and Kuwait; and in Afghanistan, Iraq, and Yemen during the so-called War on Terror. U.S. cluster munitions have been linked to birth defects, miscarriages, cancers, and other ailments.
Earlier this year, the U.S. began sending artillery-fired cluster munitions to Ukraine. Russian invaders and Ukrainian homeland defenders have both killed and wounded soldiers and civilians with cluster bombs during the war.
"The decision by the Biden administration to transfer cluster munitions to Ukraine in my opinion was unnecessary and a sad mistake," McCollum told her House colleagues Wednesday. "The legacy of U.S. cluster munitions... undermines our moral authority and places the U.S. in a position that directly contradicts 23 of our NATO allies who have joined the Convention on Cluster Munitions."
"The legacy of cluster bombs is misery, death, and expensive cleanup after generations of use," McCollum added. "These weapons should be eliminated from our stockpiles."
"Sending these weapons anywhere makes us complicit in unavoidable civilian harm and creates blowback that undermines our national security."
Last week, Biden informed Ukrainian President Volodymyr Zelenskyy that the United States will provide Kyiv with long-range missiles with cluster munition warheads.
"Let's be clear," Jacobs added. "This isn't about one country, this is not about Ukraine. This is about protecting civilian lives and ensuring our national security all over the world. Because sending these weapons anywhere makes us complicit in unavoidable civilian harm and creates blowback that undermines our national security."
Multiple efforts by lawmakers to ban the export of U.S. cluster munitions have failed to advance. Earlier this year, the GOP-controlled House Rules Committee voted down a resolution proposed by Omar and Jacobs (D-Calif.), while backing another led by Rep. Marjorie Taylor Greene (R-Ga.)—whose controversial sponsorship doomed the proposal.
News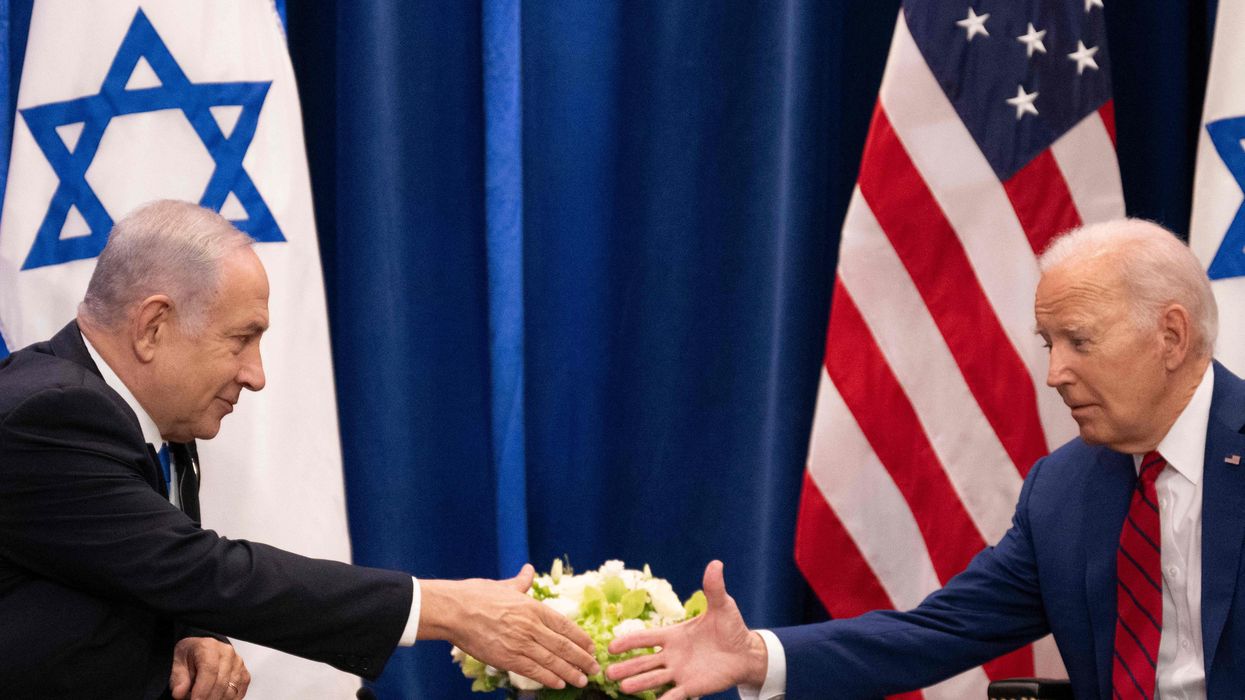 One critic called it "an outrageous endorsement of the Israeli government's systematic discrimination against Palestinian Americans and a reward to the most extremist, racist government in Israel's history."
Human rights advocates on Wednesday forcefully denounced the Biden administration's move to let Israelis apply to travel to the United States without visas, and vice versa, despite charges that Israel's treatment of Palestinian Americans violates the program's legal requirements.
The U.S. departments of Homeland Security and State confirmed that by November 30, "the Electronic System for Travel Authorization (ESTA) will be updated to allow citizens and nationals of Israel to apply to travel to the United States for tourism or business purposes for up to 90 days without first obtaining a U.S. visa."
U.S. Secretary of Homeland Security Alejandro Mayorkas said that the designation of Israel into the Visa Waiver Program (VWP) "represents over a decade of work and coordination," and "is an important recognition of our shared security interests and the close cooperation between our two countries."
While U.S. Secretary of State Antony Blinken added that "this important achievement will enhance freedom of movement for U.S. citizens, including those living in the Palestinian territories or traveling to and from them," rights groups and some American lawmakers have been pushing back against such claims.
U.S. Sens. Chris Van Hollen (D-Md.) and Brian Schatz (D-Hawaii), joined by over a dozen colleagues, wrote in a letter to Blinken earlier this month that according to a memorandum of understanding (MOU) signed in this summer, "Israel is not expected to fully implement one system that all U.S. citizen travelers can use for purposes of visa waiver travel until May 1, 2024, well beyond the September 30, 2023 deadline for meeting program requirements."
"The MOU states that Israel will employ 'an interim process for a U.S. citizen who is a resident of the West Bank.' Such a two-tiered system of entry inherently violates the administration's own standard for reciprocity that 'blue is blue'—meaning 'equal treatment and freedom of travel for all U.S. citizens regardless of national origin, religion, or ethnicity," the senators noted. "We have already learned of a number of U.S. citizen families who flew to Israel to take advantage of visa waiver travel under the new MOU who were denied entry for having Gaza IDs."
Van Hollen and Schatz, along with Sens. Jeff Merkley (D-Ore.), and Peter Welch (D-Vt.), reiterated their concerns in a joint statement Wednesday, saying that "to date, Israel has failed to meet the 'blue is blue' requirement. Adherence to this important American tenet of reciprocity and equal treatment of all U.S. citizens is critical to the integrity of the Visa Waiver Program, and we are deeply concerned with the administration's decision to move forward in violation of that principle."
The Biden administration's highly anticipated announcement follows a related lawsuit filed Tuesday by the American-Arab Anti-Discrimination Committee (ADC), whose director, Abed Ayoub, said Wednesday that "by endorsing a tiered system for U.S. citizens, our government has given its tacit approval to Israel's prejudiced policies and apartheid actions."
Especially faced with what is widely considered Israel's most far-right government in the nation's history—reaffirmed by stunts like Israeli Prime Minister Benjamin Netanyahu presenting a map of "The New Middle East" without Palestine during a speech to the United Nations General Assembly last week—a growing number of rights groups have accused Israel of apartheid.
Adalah Justice Project executive director Sandra Tamari declared Wednesday that "apartheid is not only Israeli policy, it is U.S. policy too."
"Israel's discrimination is especially egregious against Palestinian Americans with ties to Gaza," Tamari stressed, "making reunification of families torn apart by Israel's siege and blockade of Gaza near impossible."
Leaders from Americans for Justice in Palestine Action, American Muslims for Palestine, Council on American Islamic Relations, Jewish Voice for Peace Action (JVP Action), Muslim Public Affairs Council, the Jerusalem Fund for Education and Community Development, and the U.S. Campaign for Palestinian Rights also denounced the Biden administration's designation.
JVP Action executive director Stefanie Fox called it "an outrageous endorsement of the Israeli government's systematic discrimination against Palestinian Americans and a reward to the most extremist, racist government in Israel's history."
"Once again, the U.S. is singling out Israel for special and exceptionalized treatment at the expense of the rights of Palestinian Americans," she added. "Jewish Voice for Peace Action calls for the immediate reversal of this decision."
James Zogby, president of the Arab American Institute, suggested that "by choosing to make this reckless move ahead of the September 30, 2023 end of the federal fiscal year, it is also clear the issue of reciprocity was not the only barrier to Israel's eligibility to enter the VWP."
"Moving to admit them now so that an application would not have to restart under potentially different (and post-Covid) visa refusal rates—an additional requirement of the law—is another sign of the prioritization of politics over our rights," he continued. "With this move, Israel has extended its discriminatory apartheid laws to American citizens with our own government's enthusiastic support."
Democracy in the Arab World Now (DAWN) director of advocacy for Israel/Palestine Adam Shapiro, a plaintiff in ADC's lawsuit, said Wednesday that "the U.S. should halt implementation of the visa waiver for Israel at least until a judge reviews what we believe to be the government's arbitrary and capricious actions that enshrine Israeli apartheid in a U.S. program."
"Separate can never be equal, as was determined decades ago in the fight for civil rights in this country," Shapiro added. "Forty countries participate in the VWP, and none have formal arrangements to discriminate against American citizens; only Israel has demanded and been granted this unconscionable favor by the U.S. government."
News
Independent, nonprofit journalism needs your help.
Please Pitch In
Today!