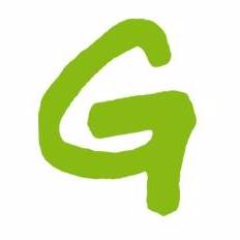 For Immediate Release
April, 29 2019, 12:00am EDT
WASHINGTON
Today, Beto O'Rourke announced his plan to tackle climate change should he win the presidency next year, including an important commitment to ban new fossil fuel leasing on public lands starting day one in office. In response, Greenpeace USA Climate Campaigner Charlie Jiang said:
"Beto's new climate platform is an important contribution to the national effort to boldly tackle the climate crisis. His promises to end fossil fuel leasing on public lands on day one in office, require federal permits to account for the costs of climate change, end fossil fuel tax breaks, and mobilize $1.5 trillion in federal investments to protect workers and communities and cut climate pollution are must-haves in any plan to respond to one of the defining challenges of our time.
"We're excited to see consensus building among 2020 candidates that stopping fossil fuel expansion -- starting with oil, gas, and coal production on public lands -- is necessary to protect our most vulnerable communities from climate catastrophe. But this is just the start. We know that fossil fuel executives are already making plans to fight back. That's why we need serious candidates like Beto to pull out all the stops to confront the power of the fossil fuel industry. That means pledging to reject contributions from fossil fuel executives and lobbyists, end dirty energy exports, and phase out existing fossil fuel production while supporting workers and communities in the transition."
Note:To maintain independence, Greenpeace USA does not endorse or oppose any political candidate or elected official. We work to hold all candidates for office to the standard that science says is necessary to avert climate crisis, which means supporting a Green New Deal and phasing out fossil fuels.
Greenpeace is a global, independent campaigning organization that uses peaceful protest and creative communication to expose global environmental problems and promote solutions that are essential to a green and peaceful future.
+31 20 718 2000
LATEST NEWS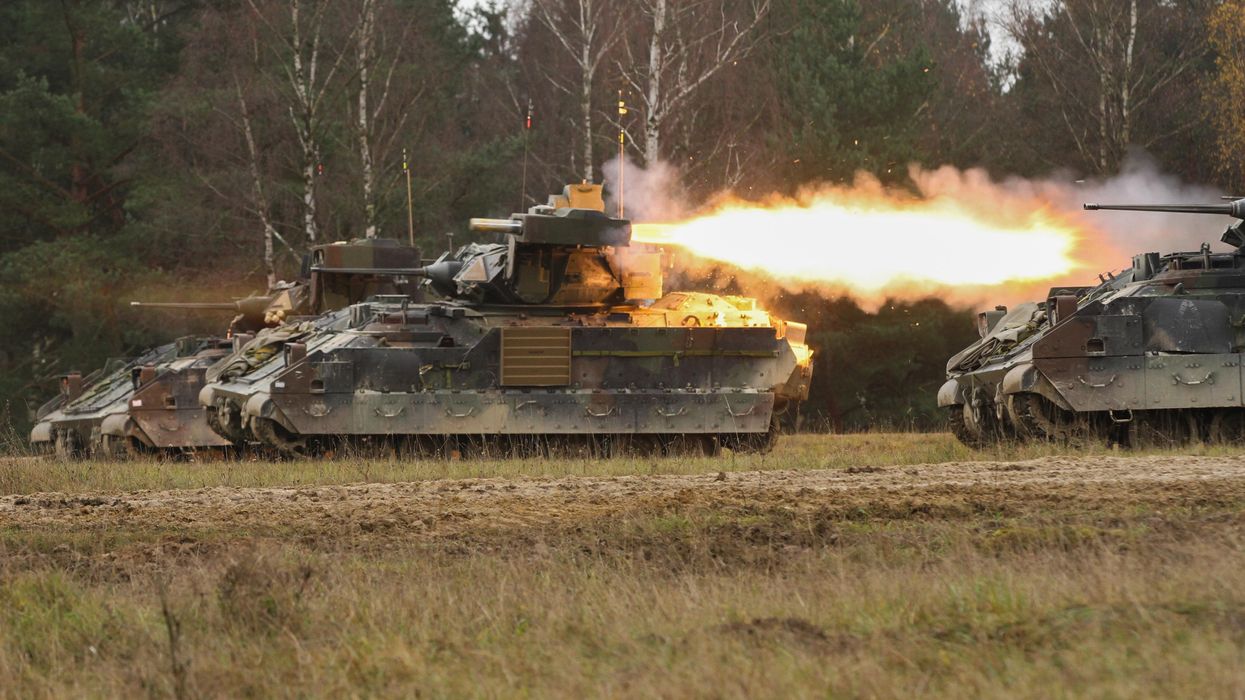 "We would regard it as the use of 'dirty nuclear bombs' against Russia, with all the consequences that entails," a Russian official said as the U.S. and Germany prepare to send tanks and armored vehicles capable of firing depleted uranium munitions to Ukraine.
A Russian official this week responded to the Biden administration's refusal to rule out sending depleted uranium anti-tank munitions to Ukraine by warning that deployment of such weapons—which have been linked to birth defects, miscarriages, and cancer—would be regarded by Moscow as use of "dirty nuclear bombs."
According to a White House transcript published after a Wednesday press call, an unnamed senior Biden administration official would not say when a reporter repeatedly asked whether the United States would provide armor-piercing depleted uranium (DU) ammunition for the Bradley Fighting Vehicles that are part of a recently announced $2.85 billion aid package to Ukraine. The Bradleys, as well as the U.S. Abrams and German Leopard tanks and Marder infantry fighting vehicles Ukraine is set to receive, can fire armor-piercing shells with uranium cores.
The official also declined to say whether the M1 Abrams main battle tanks the administration said it will send to Ukraine will be of the older M1A1 variety or the newer M1A2, which is equipped with DU armor. Citing "three people with knowledge of the deliberations," Politicoreported Thursday that the U.S. will deliver 31 M1A2 Abrams tanks—but without DU armor.
"We know that Leopard 2 tanks, as well as Bradley and Marder armored fighting vehicles, can use depleted uranium shells, which can contaminate terrain, just like it happened in Yugoslavia and Iraq."
"We know that Leopard 2 tanks, as well as Bradley and Marder armored fighting vehicles, can use depleted uranium shells, which can contaminate terrain, just like it happened in Yugoslavia and Iraq," Konstantin Gavrilov, head of the Russian delegation to the Vienna Negotiations on Military Security and Arms Control, said at an Organization for Security and Cooperation in Europe meeting on Wednesday. "If Kyiv were to be supplied with such munitions for the use in Western heavy military hardware, we would regard it as the use of 'dirty nuclear bombs' against Russia, with all the consequences that entails."
Garilov also warned of grave consequences should Ukraine's backers supply it with more long-range weapons.
"If Washington and NATO countries provide Kyiv with weapons for striking against the cities deep inside the Russian territory and for attempting to seize our constitutionally affirmed territories, it would force Moscow to undertake harsh retaliatory actions," he said. "Do not say that we did not warn you."
Russian officials including President Vladimir Putin have repeatedly threatened Ukraine's Western allies with nuclear retaliation for perceived escalations.
\u201cYesterday the White House refused to say whether or not the US will give Ukraine depleted uranium ammo, a powerful, toxic anti-tank weapon linked to cancer and birth defects. Experts I spoke with told me it's an important question that demands an answer.\n\nhttps://t.co/DVc80Mbz7v\u201d

— Sam Biddle (@Sam Biddle) 1674778026
Fired from tanks, planes, helicopters, and artillery, DU rounds are extremely dense and ideal for piercing hardened armor. However, exploding DU shells release radioactive dust particles that linger in the soil, water, food, and air for many years. While the Pentagon publicly states that DU is not known to cause any harm, an Army training manual warns that "contamination will make food and water unsafe for consumption" and requires soldiers coming within 80 feet of DU-contaminated material to wear protective clothing.
U.S. and allied forces relied heavily upon DU munitions during the 1991 and 2003-11 invasions of Iraq. In a situation reminiscent of the Agent Orange crisis in Vietnam, miscarriages, birth defects, and cancers soared in Iraq after both wars. One study found that more than half of the babies born in Fallujah between 2007 and 2010 had birth defects. Among the pregnant woman surveyed in the study, more than 45% experienced miscarriages in the two-year period following the U.S. assaults on Fallujah. Geiger counter readings of DU-contaminated sites in densely populated Iraqi urban areas have consistently shown radiation levels that are 1,000 to 1,900 times higher than normal.
\u201cIncredibly researched, devastating findings by @DahrJamail (p 2013) into the deadly long-term impact of two US-led wars in #Iraq \u2013 and the hundreds of tonnes of depleted uranium munitions and other toxic waste causing cancer, miscarriages, & birth defects. https://t.co/YmTGOxBali\u201d

— alannah travers (@alannah travers) 1674481647
DU rounds used by the U.S.-led NATO coalition during the 1999 air war against Yugoslavia are also believed to have caused a surge in leukemia in the region—both among the local population and foreign troops deployed there. Researchers and veterans groups also believe DU could be the cause of the mysterious Gulf War Syndrome afflicting hundreds of thousands of U.S. and coalition troops, although in 2021 the Pentagon concluded there is "no link" between the illness and DU.
In 2017, a U.S. military commander admitted that thousands of DU rounds were fired during attacks on Islamic State militants in Syria.
According to the International Campaign to Ban Uranium Weapons, the arsenals of at least 15 nations contain DU munitions.

Last year, the United Nations General Assembly approved a draft resolution submitted by Indonesia expressing concerns about "the health risks and environmental impact" of DU weapons and calling for a "cautionary approach" to their use. The vote was 147 to 4—the U.S., U.K., France, and Israel—with 24 abstentions.

News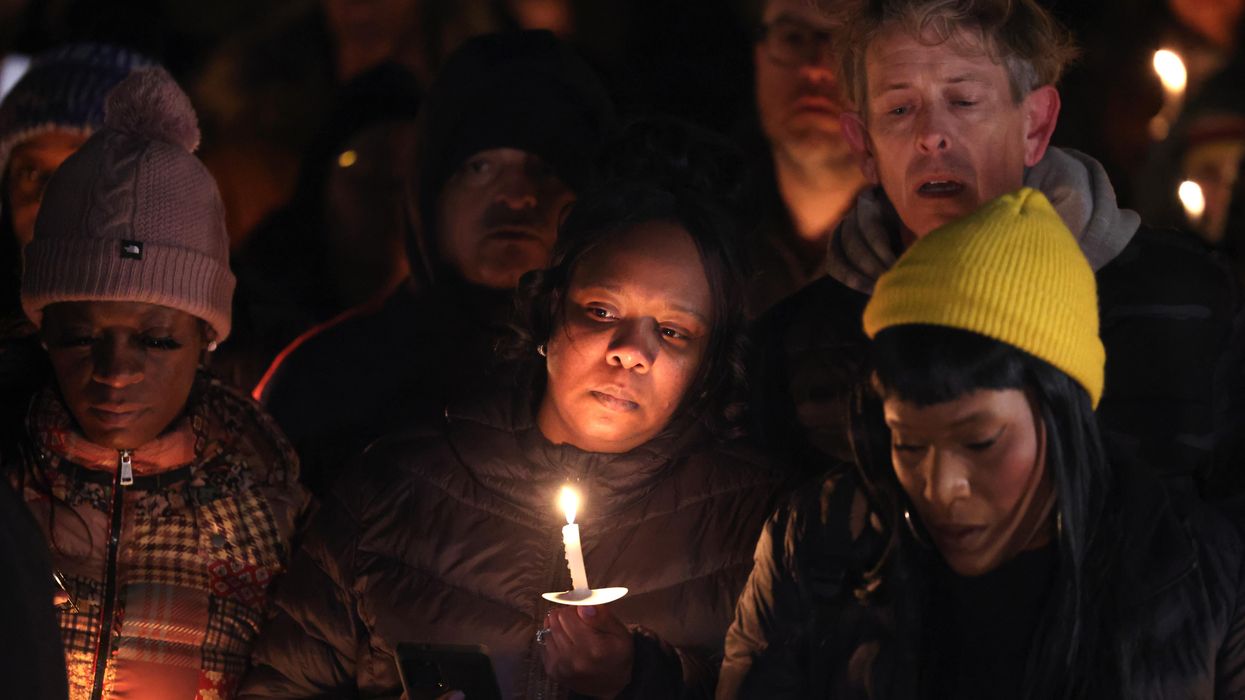 Officials in several cities on Friday were expecting large-scale protests to break out over Nichols' killing.
Social justice advocates on Friday registered the Memphis police chief's response to footage of the fatal beating of Tyre Nichols by five officers as evidence that the video "must be awful," as Chief Cerelyn Davis said the soon-to-be-released footage shows "acts that defy humanity."
"You're going to see a disregard for life, duty of care that we're all sworn to, and a level of physical interaction that is above and beyond what is required in law enforcement," David toldCNN.
The footage is expected to be released Friday. Officials in a number of cities including Memphis, Los Angeles, Dallas, New York, and Minneapolis have all said they are preparing for large-scale protests.
"Just the disregard for humanity... That's what really pulls at your heartstrings and makes you wonder: Why was a sense of care and concern for this individual just absent from the situation by all who went to the scene?" Davis toldCNN.
\u201cHaving difficulty imagining how sickening and horrible something must be to elicit these words from a top cop about the actions of their own \n\nhttps://t.co/xkKKmm21yY\u201d

— Mason Herson-Hord\ud83d\udea9\ud83c\udf3b\ud83c\udf31\ud83d\udc19 (@Mason Herson-Hord\ud83d\udea9\ud83c\udf3b\ud83c\udf31\ud83d\udc19) 1674829387
U.S. Attorney General Merrick Garland also called the footage "deeply disturbing," and President Joe Biden acknowledged that nationwide protests may break out over Nichols' killing, demanding "accountability when law enforcement officers violate their oaths" and joining Nichols' family in "calling for peaceful protest."
"I called on Congress to send the George Floyd Justice in Policing Act to my desk," said Biden on Thursday. "When they didn't, I signed an executive order that included stricter use of force standards and accountability provisions for federal law enforcement, as well as measures to strengthen accountability at the state and local level. Today, we all must re-commit ourselves to the critical work that must be done to advance meaningful reforms."
Nichols died on January 10 from cardiac arrest and kidney failure, three days after he was pulled over by Memphis officers—allegedly for reckless driving—although Davis said her department has been "unable to substantiate that at this time."
The 29-year-old had two violent "confrontations" with the officers, according to the Memphis Police Department, before being rushed to a hospital in critical condition.
The five officers were fired from the department after the attack and on Thursday were charged with crimes including second-degree murder.
Antonio Romanucci, an attorney representing Nichols' family, called on the nation's police unions to condemn the killing.
"Where does the Fraternal Order of Police stand on this?" he asked at a press conference. "We have not heard from you... We want to hear you say that what happened to Tyre, what happened to this family, should never, ever happen again."

\u201cTyre Nichols\u2019 family attorney Antonio Romanucci calls out police unions for not condemning Nichols\u2019 fatal arrest at the hands of Memphis police:\n\n\u201cWe want to hear you say that what happened to Tyre... should never, ever happen again; that you condemn the brutality, the savagery.\u201d\u201d

— The Recount (@The Recount) 1674843389
FBI Director Christopher Wray announced the bureau will open a civil rights investigation into the killing.

"I've seen the video myself," said Wray. "I'm struggling to find a stronger word, but I will tell you that I was appalled."
Grassroots organizer Bree Newsome Bass expressed disgust over the latest police killing and the drawn-out lead-up to the video being made public.

"The way they've spent days and hours emphasizing the violence of Tyre Nichols' murder like it's a countdown to a movie release tells you everything about the depravity of the system we live under," said Newsome Bass.
News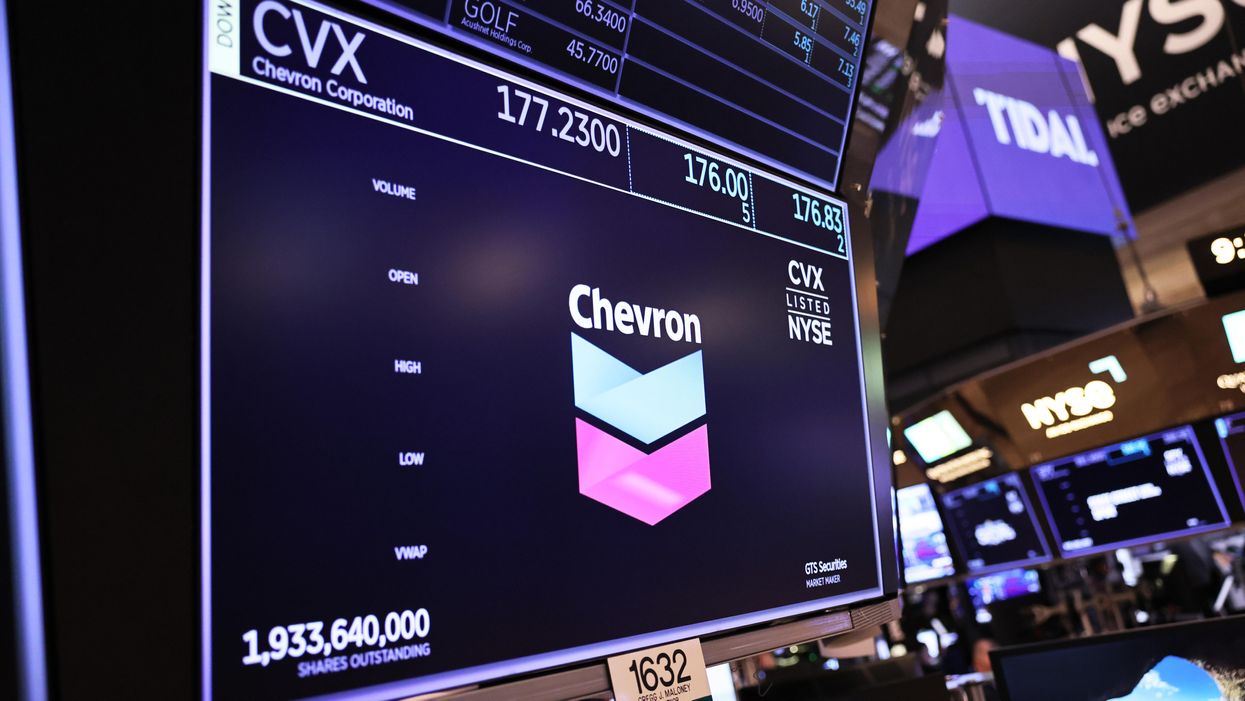 "It has price-gouged consumers in plain sight and it's going to get away with it," lamented one consumer advocate.
Chevron announced Friday that it brought in a record-shattering $35.5 billion in profits in 2022, a sum that campaigners said highlights just how much the company benefited from global energy market chaos spurred by Russia's war on Ukraine.
"What Big Oil has done over the last year is the definition of war profiteering," said Jamie Henn, a spokesperson for the Stop The Oil Profiteering (STOP) campaign. "After working with Russia for decades, companies like Chevron have used the war in Ukraine as cover to jack up prices and suck billions directly out of the pocket of American families."
"Big Oil is rolling in cash while families are struggling to heat their homes or fill their gas tanks," Henn added. "Congress could provide people with immediate relief by returning some of the money Big Oil has pulled from our pockets over the last year. If Chevron has $75 billion to lavish on its wealthy shareholders and CEO, then it can certainly afford a windfall profits tax to provide much-needed relief to hard-working Americans."
Henn was referring to the massive stock buyback program that Chevron announced earlier this week, making clear the company's plan to reward shareholders with its 2022 windfall—which Chevron CEO Mike Wirth has defended as a "modest return."
Chevron, which reported $6.4 billion in profits for the fourth quarter of 2022, also raised its quarterly dividend by around 6%.
"That Chevron feels free to spend $75 billion of its windfall profits on stock buybacks signals its belief that it is immune from accountability," Robert Weissman, president of the consumer advocacy group Public Citizen, said in a statement Friday. "It has price gouged consumers in plain sight and it's going to get away with it."
"Once oil prices spiked after the Russian invasion of Ukraine, a government not compromised and captured by Big Oil would have done the commonsense thing of taxing Big Oil's windfall profits and returning the proceeds to consumers," said Weissman. "The failure to impose a windfall profits tax reflects Big Oil's raw political power, not any principled policy dispute."
Rep. Pramila Jayapal (D-Wash.), chair of the Congressional Progressive Caucus, called Chevron's buyback program "corporate greed at its worst."
"Chevron spent the last year raking in cash by price gouging consumers," Jayapal wrote on Twitter. "And now they're announcing $75 billion in stock buybacks as poor and working families continue to struggle."
"The failure to impose a windfall profits tax reflects Big Oil's raw political power, not any principled policy dispute."
Democratic lawmakers in the House and Senate introduced windfall profits tax legislation last year and President Joe Biden belatedly floated his support for the idea, but the proposal never moved in either chamber—which were both narrowly controlled by Democrats at the time.
Currently, the prospects of a windfall profits tax passing Congress are zero with the House controlled by Republicans, who have wasted no time placing oil and gas industry allies on key committees. The progressive watchdog group Accountable.US noted Friday that the chief of staff for Rep. Bruce Westerman (R-Ark.), the new chair of the House Natural Resources Committee, "is a longtime oil lobbyist."
"She'll be joining eight other former oil industry lobbyists in high-ranking staff positions on the Natural Resources Committee and in conference leadership," the group said in a new report.
Rep. Cathy McMorris Rodgers (R-Wash.), chair of the House Energy and Commerce Committee, received more oil and gas PAC money in the most recent election cycle than any other House Republican, Sludgereported last month.
News
SUPPORT OUR WORK.
We are independent, non-profit, advertising-free and 100%
reader supported.