For Immediate Release
November, 02 2018, 12:00am EDT
Experts on the Reimposition of Sanctions on Iran in Violation of the Nuclear Deal
National Iranian American Council Warns that the Violation of the Nuclear Deal Pushes Iran and the U.S. Closer to War
WASHINGTON
At midnight on Monday, President Trump's snapback of nuclear-related sanctions on Iran will be finalized. While a portion of the sanctions previously waived under the Joint Comprehensive Plan of Action (JCPOA) came back into force on August 7, the November 5 tranche of Iran sanctions includes many of the most impactful sanctions to be levied on Iran, including those targeting Iran's energy and financial sectors.
The decision by the United States to violate the Iran nuclear deal and reinstate sanctions has already caused economic pain for Iran's population of 80 million. However, Iran has ruled out negotiations with the Trump administration for the foreseeable future.
Jamal Abdi, President of the National Iranian American Council, a leading voice for the Iranian-American community and expert on US-Iranian relations, issued the following statement reacting to the implementation of snapback sanctions against Iran:

"These sanctions are a slap in the face to the Iranian people who have been squeezed between the repression of their government and the pressure of international sanctions for decades. Impoverishing ordinary Iranians will not hurt the regime or achieve any of America's security interests, but it will set back the Iranian people's aspirations for years to come.
"The Obama administration left a playbook for how to secure concessions from Iran through patient, multilateral diplomacy. Unfortunately, Trump and his team have ripped the diplomatic playbook to shreds, opting for policies that echo the drumbeat for war that led up to the 2003 invasion of Iraq.
"Trump, his war cabinet and regional cheerleaders in Benjamin Netanyahu and Mohammed bin Salman do not have the Iranian or American people's best interests at heart. Instead, they are blowing up an agreement that supports U.S. interests and the aspirations of the Iranian people while planting the seeds for a disastrous war. The U.S. must reverse course before irreparable harm is done to the Iranian people, regional security and America's international standing."
In a memo to U.S. lawmakers, the National Iranian American Council warns that the snapback of sanctions on Iran has precipitated a crisis in slow motion, threatening a range of U.S. national interests and tying America closer to the destabilizing campaigns of Saudi Arabia. In the memo, NIAC warns that the blowback from sanctions reimposition will:
Increase the Risks of an Iranian Nuclear Weapon
Trump's snapback of nuclear-related sanctions has eviscerated Iran's benefit for complying with the JCPOA, increasing the risk of Iran halting its compliance with the accord and moving closer to a nuclear weapon.
The re-designation of the Atomic Energy Organization of Iran (AEOI) threatens to disrupt international work to reduce proliferation risks at the Arak heavy water reactor and deeply buried Fordow facility.
Raise the Risk of War
Trump's advisors John Bolton and Mike Pompeo have pushed for war with Iran as an alternative to negotiations, as have Iran's regional rivals who have increased sway with the Trump administration.
A spark for a military confrontation could come from several directions in the absence of diplomacy with Iran - whether over Iran's nuclear program, regional tensions or a naval confrontation in the Persian Gulf.
Isolate the United States
The U.S. is in material breach of the UN Security Council-endorsed JCPOA, which all other parties to the accord - including our allies in Britain, France and the European Union (EU) - are seeking to keep alive.
JCPOA participants and Iran are seeking to establish independent payment channels, with ramifications that could undercut U.S. dominance of the global financial system and the power of U.S. secondary sanctions far into the future.
Raise Oil Prices
President Trump has repeatedly called on Saudi Arabia and Russia to pump more oil to offset Iranian oil that has been taken off the market, reducing spare capacity that could be key to respond to any emergency.
Iranian oil cannot be offset forever, and a crisis risks soaring oil prices and substantial harm for American consumers.
Increase U.S. reliance on Saudi Arabia
At a time when Saudi Arabia appears to be an increasingly unsavory partner for the U.S. after the brutal murder of Jamal Khashoggi, the Trump administration has pigeonholed itself into an approach to the Middle East that relies on Saudi Arabia.
Overlooking Saudi Arabia's crimes to pressure Iran bears eerie resemblance to America's early backing of Saddam Hussein throughout the Iran-Iraq war. A more balanced approach to the region is needed.
Undercut Moderate Forces in Iran
Trump's Iran sanctions are likely to crush the Iranian middle class and private sector, unleashing economic desperation in the country and limiting prospects for internal moderation.
Iran's hardliners have been vindicated by Trump's decision to violate the JCPOA and snap back sanctions, and will benefit from sanctions that crush forces for moderation while leaving them relatively unscathed.
Trigger a Humanitarian Crisis in Iran
Sanctions on Iran under the Obama administration triggered shortages of key life-saving medicines and contributed to the impoverishment of ordinary Iranians by depressing the economy and increasing the cost of basic goods. Similar effects are already being felt from Trump's snapback.
The Trump administration has already targeted private Iranian financial institutions that facilitated humanitarian transactions, raising the risk of further humanitarian crises in the months ahead and more damage to American credibility.
NIAC Action is the grassroots, civic action organization committed to advancing peace and championing the priorities of the Iranian-American community. We are a nonpartisan nonprofit and the 501(c)4 sister organization of the National Iranian American Council, which works to strengthen the Iranian-American community and promote greater understanding between the American and Iranian people.
LATEST NEWS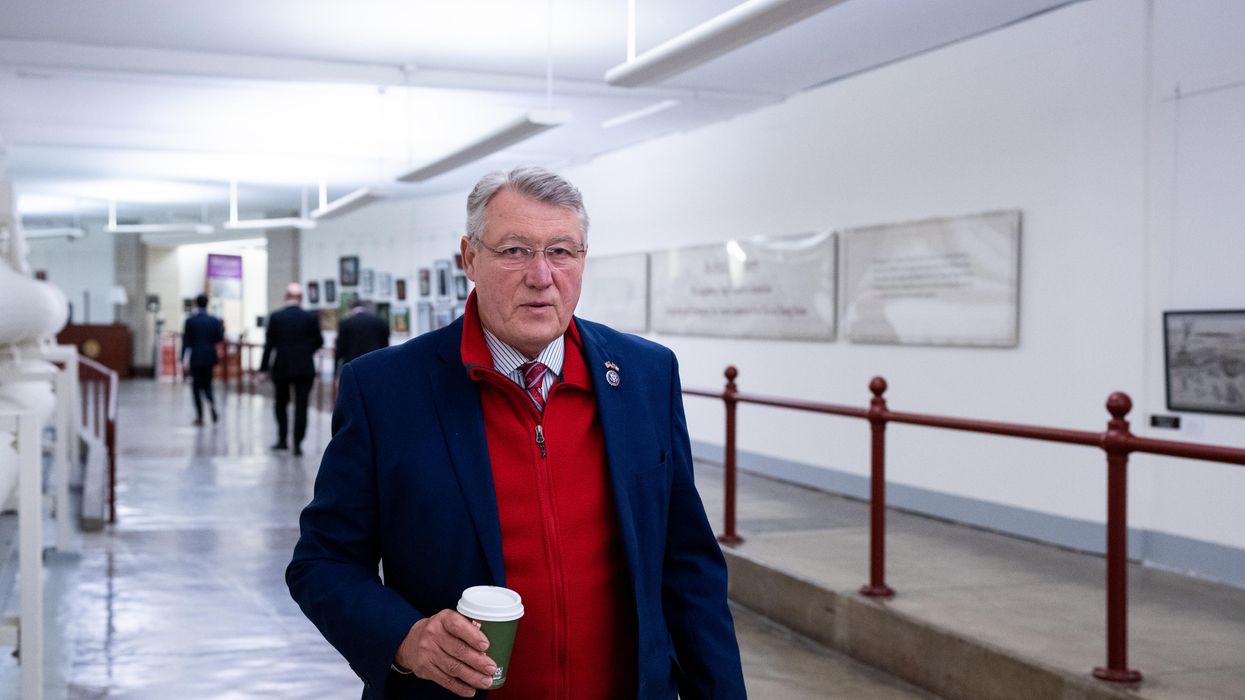 "Republicans want you to work until you die. Shameful," responded the progressive advocacy group Social Security Works.
Republican Rep. Rick Allen of Georgia suggested last week that he would support raising the Social Security retirement age—a policy change that would slash benefits across the board—because people have approached him and said they "actually want to work longer."

Confronted by an advocate in the Capitol Building and asked how the GOP plans to cut Social Security, the congressman responded, "We're not going to cut Social Security."
But seconds later, Allen contradicted himself by expressing support for raising the retirement age, saying the move would "solve every one of these problems"—not specifying what the "problems" are from his perspective.
Watch:
\u201cRepublican Congressman Rick Allen wants to cut Social Security by raising the retirement age because people "want to work more".\n\nDo you think Rick Allen has ever talked to a person with a real job in his life?\u201d

— Social Security Works (@Social Security Works) 1673633387
Allen is a member of the Republican Study Committee, a House GOP panel that released a policy agenda last year calling for gradually raising the "full retirement age" from 67 to 70, partially privatizing the New Deal program, and mean-testing benefits.

As Matt Bruenig of the People's Policy Project, a left-wing think tank, has explained, raising the Social Security retirement age is "just a straightforward benefit reduction being expressed in an opaque way."
"Social Security does not have one retirement age. It has 96 retirement ages, one for each month between age 62 and 70," Bruenig wrote in October. "What people call the 'full retirement age' (FRA) is just a placeholder in a formula that determines the benefit level at all 96 retirement ages."
"When someone proposes increasing the retirement age to 68," he continued, "all they are really proposing is to cut monthly Social Security benefits by around 7% at all 96 retirement ages. A proposal to raise the retirement age to 70 is just a proposal to cut monthly benefits by around 23% at all 96 retirement ages."
House Republicans have repeatedly signaled in recent months that they will exploit every point of leverage they have—including a fast-approaching showdown over the debt ceiling—to pursue long-sought cuts to Social Security under the guise of "saving" the program from a non-existent financial crisis.
During a House Republican conference meeting last week, a slide presentation indicated that the GOP intends to use its narrow majority in the lower chamber to push for "reforms" to "mandatory spending programs"—a category that includes Social Security and Medicare.
"Republicans want you to work until you die," the progressive advocacy group Social Security Works tweeted Sunday. "Shameful."
Max Richtman, president and CEO of the National Committee to Preserve Social Security and Medicare, wrote in an op-ed for The Hill last week that "America's seniors cannot afford benefit cuts, including raising the eligibility ages for future Social Security and Medicare beneficiaries."
"Of course, the public is not demanding that Social Security and Medicare be cut. Quite the opposite: both programs remain overwhelmingly popular. A large majority of voters (83 percent) across party lines say they want to see Social Security expanded, not slashed, with the wealthy contributing their fair share in payroll taxes," Richtman continued. "Nevertheless, McCarthy has empowered a handful of ultra-MAGA members to dictate policy for the new House majority."
News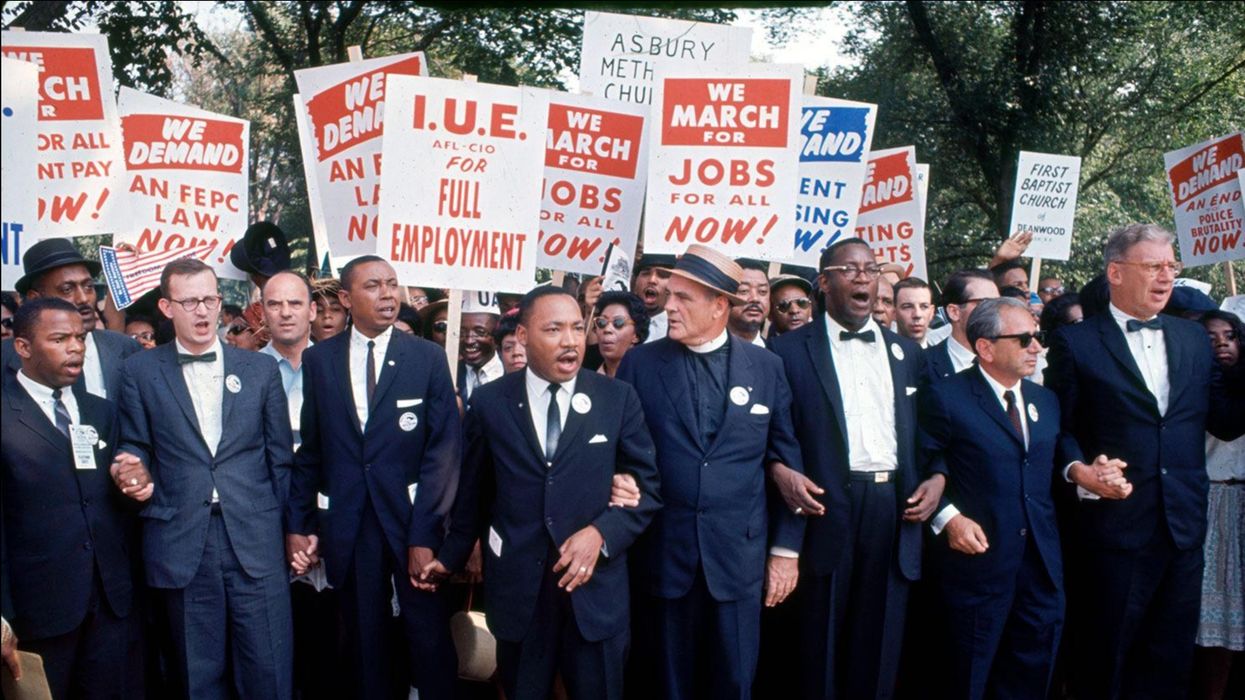 "A federal program of subsidized employment would empower workers, strengthen communities, and move us toward a more equitable economy for everyone."
In an effort to "create an economy of full employment for all regardless of race, gender, or religion," 10 leading U.S. economic advocacy groups on Monday launched a new campaign calling for a federally subsidized jobs program targeting communities plagued by high unemployment.
The Full Employment for All campaign is timed to coincide with the Martin Luther King Jr. Day holiday and the 60th anniversary year of King's "I Have a Dream Speech."
Just as King's indictments of U.S. capitalism and militarism are often overlooked, omitted, or overshadowed by his civil rights work, the full name and purpose of the August 1963 demonstration—the March on Washington for Jobs and Freedom—have been eclipsed by the iconic speech he delivered there. A year before his April 1968 assassination—which happened while he was supporting striking Black Memphis sanitation workers—King wrote that "we must create full employment or we must create incomes."
In 1963, the national unemployment rate was about 5% for white Americans but nearly 11% for Blacks. That disparity has remained remarkably consistent to this day, and shows that communities of color face high unemployment even during periods of low overall joblessness. These people are the focus of Full Employment for All.
\u201cOn MLK Day, let\u2019s remember that Martin Luther King\u2019s dream included full employment for all. The struggle continues: https://t.co/4AJqoPST1w #MLKDay2023 @ceprdc https://t.co/4IDI48OLht\u201d

— Algernon Austin @aaustin@mastodon.world (@Algernon Austin @aaustin@mastodon.world) 1673874806
The Center for Economic and Policy Research (CEPR), which is spearheading the new campaign, asserted:
Everyone who wants to work should be able to find a job, but this is not the case today. Although the official statistics indicate that we are in a period of historically low unemployment, there are still millions of people who are willing to work but are not able to find a job. Recent data from the Bureau of Labor Statistics suggests that there are about 15 million people who are unable to find work. This joblessness is not uniformly distributed across the country but [is] concentrated in the most disadvantaged communities. A targeted federal program for subsidized employment could create jobs and economic growth in these communities that have been left behind.
"Like in 1963, national employment numbers are relatively high, but those aggregate numbers can be deceiving," Algernon Austin, CEPR's director of race and economic justice, said in a statement Monday. "Black unemployment remains roughly double that of white workers nationwide, and regional unemployment rates for white workers in Appalachia, Latinos in the southwest, and among Native Americans remain persistently high."

"Only a federally funded and long-lasting subsidized employment program can adequately solve these disparities," Austin added. "We have a historic opportunity to reach Dr. King's goal of full employment, and on this anniversary year we expect this dream to become a reality."
"Decades of evidence show us that subsidized jobs work: they help pull people back into the labor market and increase economic security, especially for people facing systemic barriers to employment, such as Black and Brown workers."
Federally subsidized employment programs have a track record of success from the Works Progress Administration and other New Deal initiatives meant to combat the Great Depression to the American Recovery and Reinvestment Act of 2009, enacted during the last major recession.
"Decades of evidence show us that subsidized jobs work: they help pull people back into the labor market and increase economic security, especially for people facing systemic barriers to employment, such as Black and Brown workers," said Kali Grant and Natalia Cooper of the Georgetown Center on Poverty & Inequality, one of the 10 Full Employment for All participants. "A federal program of subsidized employment would empower workers, strengthen communities, and move us toward a more equitable economy for everyone."
News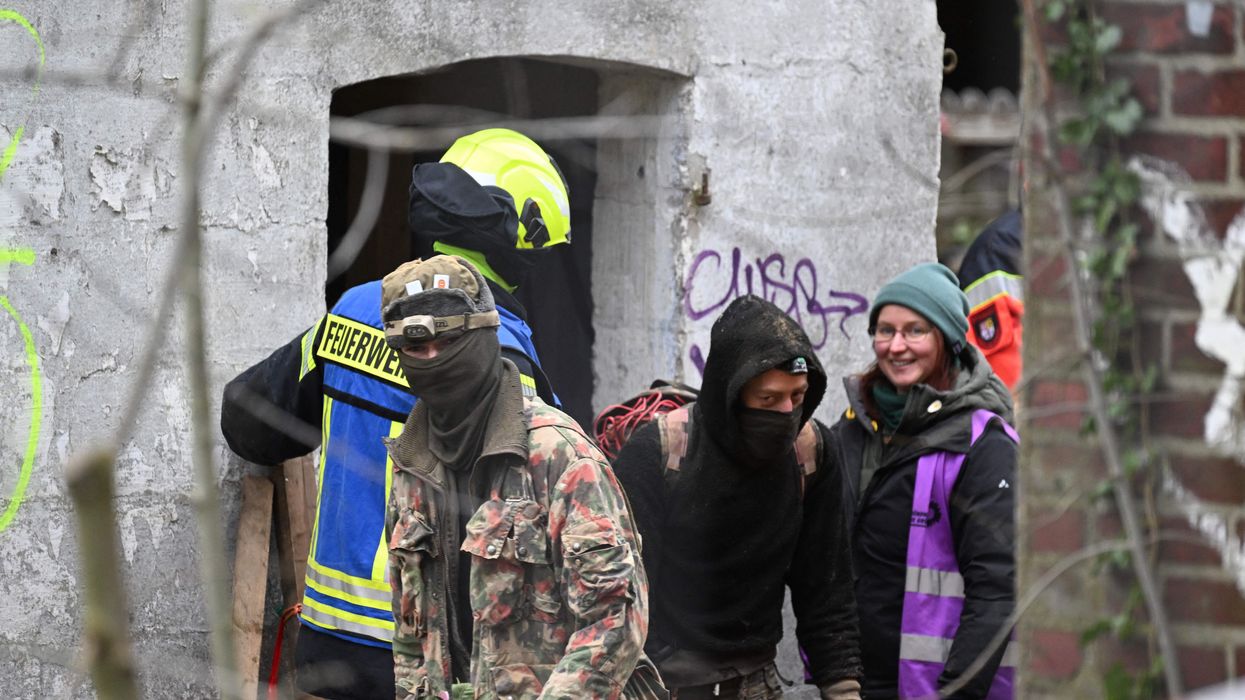 "The most affected people are clear, the science is clear, we need to keep the carbon in the ground," said Greta Thunberg at the protest.
The way was cleared for the complete demolition of the German village of Lützerath and the expansion of a coal mine on Monday after the last two anti-coal campaigners taking part in a dayslong standoff with authorities left the protest site.
The two activists—identified in media reports by their nicknames, "Pinky" and "Brain"—spent several days in a tunnel they'd dug themselves as thousands of people rallied in the rain over the weekend and hundreds occupied the village, which has been depopulated over the last decade following a constitutional court ruling in favor of expanding a nearby coal mine owned by energy firm RWE.
As Pinky and Brain left the 13-foot deep tunnel, which police in recent days have warned could collapse on them contrary to assessments by experts, other campaigners chained themselves to a digger and suspended themselves from a bridge to block access to Lützerath, but those demonstrations were also halted after several hours.
Protesters and their supporters have condemned the actions of law enforcement authorities in the past week as police have violently removed people from the site, including an encampment where about 100 campaigners have lived for more than two years to protest the expansion of RWE's Garzweiler coal mine.
The vast majority of protesters were peaceful during the occupation. German Interior Minister Nancy Fraeser said Monday that claims of police violence would be investigated while also threatening demonstrators with prosecution if they were found to have attacked officers.
"If the allegations are confirmed then there must be consequences," said Fraeser.
Fridays for Future leader Greta Thunberg joined the demonstrators last week, condemning the government deal with RWE that allowed the destruction of Lützerath as "shameful" before she was also forcibly removed from the site on Sunday.
"Germany is really embarrassing itself right now," Thunberg said Saturday of the plan to move forward with the demolition of the village, as thousands of people joined the demonstration. "I think it's absolutely absurd that this is happening the year 2023. The most affected people are clear, the science is clear, we need to keep the carbon in the ground."
"When governments and corporations are acting like this, are actively destroying the environment, putting countless of people at risk, the people step up," she added.
\u201c"Germany is really embarrassing itself right now."\n\n@GretaThunberg has joined climate activists in Germany who are resisting the demolition of the Luetzerath village for a coal mine expansion.\u201d

— DW News (@DW News) 1673690687
Campaigners have warned that the expansion of the Garzweiler coal mine will make it impossible for Germany to meet its obligation to reduce carbon emissions and have condemned the government, including the Green Party, for its agreement with RWE. Under the deal, the deadline for coal extraction in Germany was set at 2030.
RWE's mine currently produces 25 million tonnes of lignite, also known as brown coal, per year.
Extinction Rebellion demonstrators in the Netherlands said last week that the protest in the village "is not so much about preserving Lützerath itself."
"It symbolizes resistance to everything that has to make way for fossil energy while humanity is already on the edge of the abyss due to CO2 emissions," said the group.

News
SUPPORT OUR WORK.
We are independent, non-profit, advertising-free and 100%
reader supported.