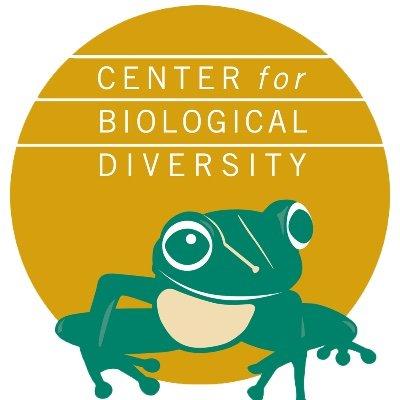 For Immediate Release
July, 26 2017, 12:30pm EDT
Lawsuit Seeks Public Records on Trump Administration's Collusion With Coal Industry
WASHINGTON
The Center for Biological Diversity today sued the Trump administration for failing to provide public records about closed-door meetings between the U.S. Department of the Interior and fossil-fuel industry executives over the reversal of the Obama administration's "pause" on coal extraction on federal public lands.
The Center filed a Freedom of Information Act request in March after Interior Secretary Ryan Zinke revoked an order issued by former Secretary Sally Jewell that halted most new coal-leasing activities pending the first comprehensive review of the program in almost 40 years. Neither the Interior Department nor the Bureau of Land Management have complied with the request for public records.
"If Trump and Zinke had nothing to hide, they'd comply with our simple request to release meeting records," said Bill Snape, senior counsel with the Center. "Instead the Trump administration continues to plot with fossil fuel executives in secret, making decisions that hurt public health and affect the future of all Americans."
Despite the coal program's drain on the federal treasury and its significant contribution to climate change, Zinke ended review of the leasing program on March 27 and directed the Interior Department and the BLM "to process coal lease applications and modifications expeditiously." His order followed numerous accounts of clandestine meetings between top Trump administration officials and coal industry lobbyists.
The Center's FOIA request seeks all communications between top Interior officials and the coal industry. The BLM has completely ignored the request and is now months overdue with a response as required by federal law. The Interior Department said it had received the "complex" request, but is now months late with a lawful response.
"Ryan Zinke has turned the Department of the Interior into the Department of Special Interests," said Snape. "The public has every right to know who Zinke and his staff are meeting with, especially when it comes to policies that will have disastrous consequences for our public lands and climate. But time after time, Zinke appears to be putting the American people last."
At the Center for Biological Diversity, we believe that the welfare of human beings is deeply linked to nature — to the existence in our world of a vast diversity of wild animals and plants. Because diversity has intrinsic value, and because its loss impoverishes society, we work to secure a future for all species, great and small, hovering on the brink of extinction. We do so through science, law and creative media, with a focus on protecting the lands, waters and climate that species need to survive.
(520) 623-5252
LATEST NEWS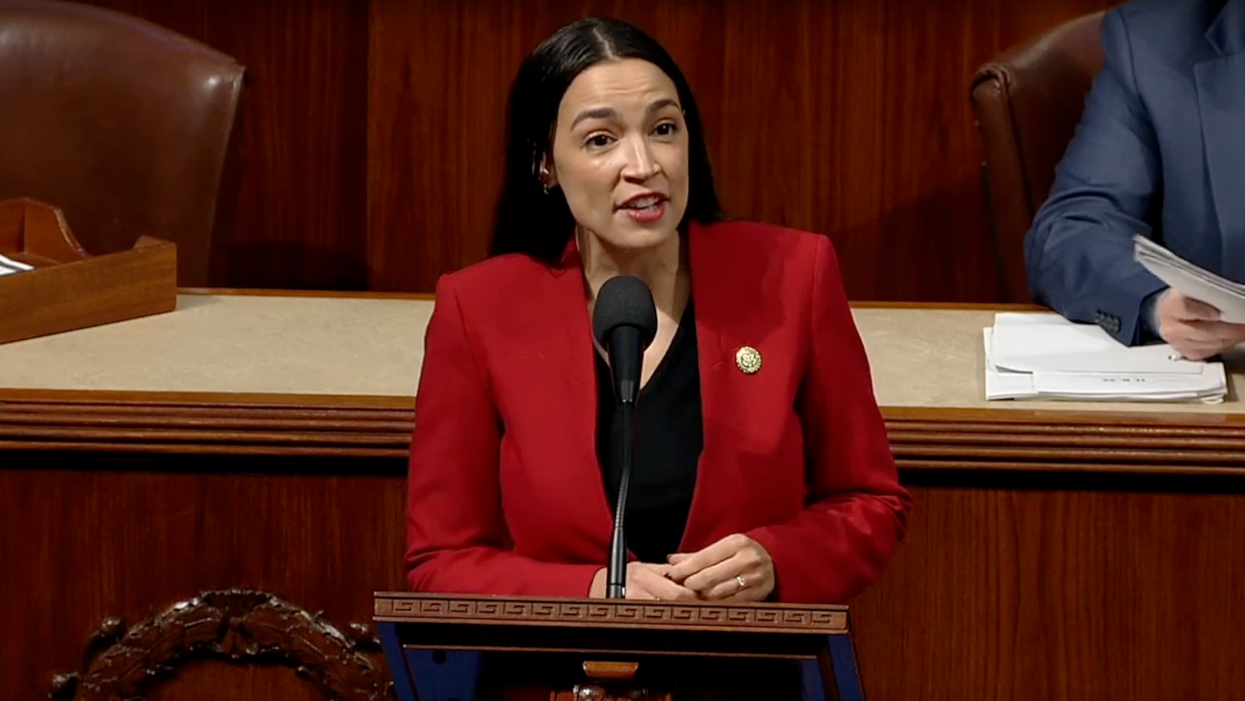 "Thanks to the tentative agreement and the courage and effort of our nurses on the picket line, hospital management is now committing to an aggressive hiring plan and to immediately implement safe staffing ratios."
U.S. Rep. Alexandria Ocasio-Cortez took to the House floor on Thursday to congratulate the unionized nurses at Mount Sinai Hospital and Montefiore Medical Center in New York City for reaching a tentative agreement after a three-day strike.
"Our hospitals are facing extreme nursing shortages and it is affecting patient care," said the New York Democratic, who represents portions of the Bronx and Queens. "Montefiore alone in my district has had 760 vacancies."
Rep. AOC Recognizes New York State Nurses Association Strike on House Floorwww.youtube.com
"But thanks to the tentative agreement and the courage and effort of our nurses on the picket line, hospital management is now committing to an aggressive hiring plan and to immediately implement safe staffing ratios, including an increase of over 170 nursing positions and a 19.1% wage increase and additional benefits to help with retention," the congresswoman said.
"Thank you so much to the New York State Nurses Association, NYSNA, for their work," Ocasio-Cortez added. "It is our privilege to stand in solidarity with you."
News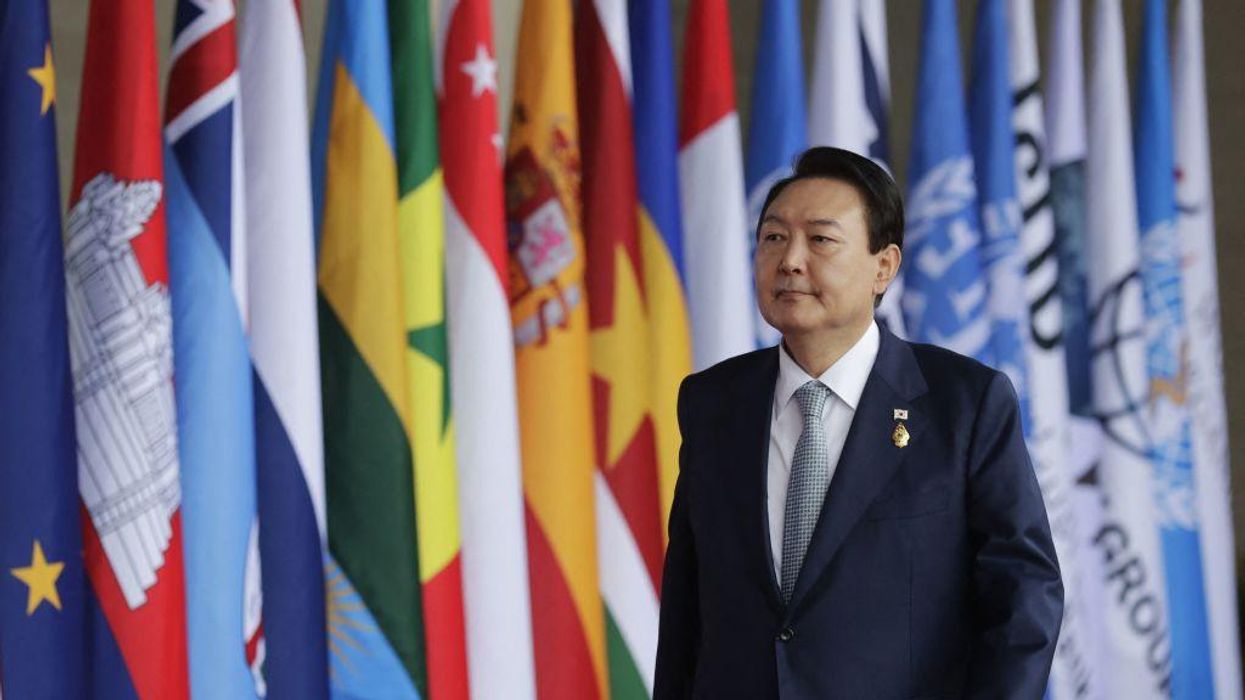 "More nukes means a more dangerous world—period," said Global Zero. "We need diplomacy now."
South Korean President Yoon Suk Yeol stoked global alarm on Wednesday by suggesting for the first time that his country would consider building nuclear weapons or asking the United States to redeploy them in response to the threat posed by North Korea.
"It's possible that the problem gets worse and our country will introduce tactical nuclear weapons or build them on our own," Yoon said during a policy briefing with his defense and foreign ministries, according toThe New York Times. "If that's the case, we can have our own nuclear weapons pretty quickly, given our scientific and technological capabilities."
"Adding more nuclear weapons into an already tense region is like pouring oil onto a grease fire."

South Korea, which previously had a nuclear program in the 1970s, would have to leave the Nuclear Nonproliferation Treaty (NPT) to develop such arms. The United States—one of the nine official nuclear-armed nations—withdrew its nukes from the country in 1991.
That same year, both Koreas signed a joint declaration agreeing not to "test, manufacture, produce, receive, possess, store, deploy, or use nuclear weapons," but, as the Times noted, the North has since "reneged on the agreement by conducting six nuclear tests since 2006."
The International Campaign to Abolish Nuclear Weapons (ICAN)—which was awarded the 2017 Nobel Peace Prize for its efforts related to the Treaty on the Prohibition of Nuclear Weapons—responded to the South Korean leader's comments on Thursday.
"Suggestions that rejecting agreed [international] law and norms to develop nuclear weapons are outrageous, and must be globally condemned," ICAN tweeted. "President Yoon Suk Yeol's remarks should be condemned, as should all nations that threaten to leave the NPT and develop nukes."
"Adding more nuclear weapons into an already tense region is like pouring oil onto a grease fire," ICAN continued. "All it does is increase the chances of a nuclear escalation."
Eliana Reynolds, a research associate for the Nuclear Information Project at the Federation of American Scientists (FAS), stressed that "nuclear weapons are not necessary to deter nuclear weapons. Entertaining this discussion does more harm than good, especially since South Korea would be the second state to ever withdraw from the NPT to build nuclear weapons, the first of which was (you guessed it) North Korea."
Tom Z. Collina, director of policy at Ploughshares Fund and co-author, with former U.S. Secretary of Defense William J. Perry, of The Button: The New Nuclear Arms Race, said: "So, let's say the U.S. redeploys nuclear weapons to South Korea. Then North Korea responds by upping its arsenal, actions, and threats. What has been gained? There is no good end to this."
\u201cPresident Yoon Suk Yeol of South Korea said that South Korea could consider building nuclear weapons of its own or ask the United States to redeploy them on the Korean Peninsula.\n\nMore nukes means a more dangerous world - period. We need diplomacy now.\n\nhttps://t.co/6hCwjlBkoi\u201d

— Global Zero (@Global Zero) 1673543730
Multiple experts called on the United States—which has the world's second largest nuclear arsenal, after Russia, and is a key ally of South Korea—to dissuade Yoon's government from pursuing nukes.
Yoon's comments were "a signal to the United States, and also to fellow [South Korean] conservatives who've wanted to see this option on the table," said Ankit Panda, a senior fellow in the Nuclear Policy Program at the Carnegie Endowment for International Peace. The "U.S. must be clear that extended deterrence and [South Korean] nukes cannot coexist."
James Acton, co-director of the Carnegie program, tweeted that "I think the U.S. should make clear that allies that develop their own nuclear weapons in violation of their nonproliferation obligations shouldn't expect to continue benefiting from U.S. security guarantees."
After another expert noted that South Korea may first ditch the NPT before pursuing nuclear arms, Acton highlighted possible commitments to the U.S. and "the legal dubiousness of using equipment acquired under the treaty," then said that "the big point is that I'd support withdrawing extended guarantees from any ally that withdrew from the NPT."

Dartmouth College professor Nicholas Miller, author of Stopping the Bomb: The Sources and Effectiveness of U.S. Nonproliferation Policy,suggested Thursday that Yoon may have made his nuclear remarks to influence negotiations.

"If South Korea decided to go nuclear, it would damage the NPT, trigger sanctions, threaten the alliance with the U.S., and provoke China and North Korea," Miller said. "Hence why I still tend to think it's unlikely and that these comments are for bargaining purposes."

"If South Korea decided to go nuclear, it would damage the NPT, trigger sanctions, threaten the alliance with the U.S., and provoke China and North Korea."
The Korea Heraldreported Thursday that a presidential official signaled South Korea's intention to continue abiding by the NPT and said that Yoon's remarks should be understood as the president "stating his firm commitment amid the escalating threat of North Korea's nuclear weapons."
"The most important part of his comments yesterday was that, as a realistic measure at the moment, it's important to effectively strengthen extended deterrence within the security alliance between South Korea and the United States," the official said. "However, when it comes to security, the worst-case scenario must always be taken into consideration and from that perspective, he was making his commitment and determination ever clearer to protect the people as commander-in-chief against the escalating threat of North Korea's nuclear weapons."
During an Associated Pressinterview Tuesday at the presidential office in Seoul, Yoon also asserted that North Korean missile tests and nuclear ambitions pose a "serious threat," saying that "North Korea could have its own internal reasons, but there's no way for our country or any other country to know exactly why they are conducting such provocations."
According to the AP, "The conservative leader reiterated his call for closer security cooperation with the United States and Japan to counter the 'dangerous situation' being created by North Korea as he played down the prospect for direct negotiations like those pursued by his liberal predecessor."
"We've seen a miscalculation leading to serious wars many times in history," Yoon said. "These unlawful North Korean provocations can only result in the strengthening of [South Korea's] security response capabilities and a further strengthening of the security cooperation between South Korea, the United States, and Japan."
As the AP detailed:
In a recent newspaper interview, Yoon cited discussions with the U.S. about joint planning potentially involving U.S. nuclear assets.

Asked for further clarity Tuesday, he said the proposed plans include "tabletop exercises, computer simulations, and drills... on delivery means for nuclear weapons."

"The discussions are under way over the so-called joint planning and joint execution, and I think it's right for South Korea and the United States to cooperate because both of us are exposed to the North Korean nuclear threat," Yoon said.
After the Wednesday briefing that featured Yoon's nuclear comments, Lee Jong-sup, South Korea's defense minister, confirmed that his country and the United States are "planning to hold tabletop exercises in February between defense officials on operating means of extended deterrence under the scenario of North Korea's nuclear attacks."
Reutersreported that Lee also said the countries plan to scale up annual joint field training this year and that the U.S. is willing to "drastically expand" the scope of sensitive information shared because of the "need for it between the two sides, given that North Korea's nuclear threat has become serious not only to South Korea but also to the United States."
Meanwhile, peace advocates worldwide continue to demand diplomatic efforts. Last month, civil society groups called on Yoon, North Korean leader Kim Jong Un, and U.S. President Joseph Biden "to stop the destructive arms race, take steps now to prevent a potentially catastrophic war, and set the table for peace talks," arguing that "diplomacy is the only way to resolve this conflict."

News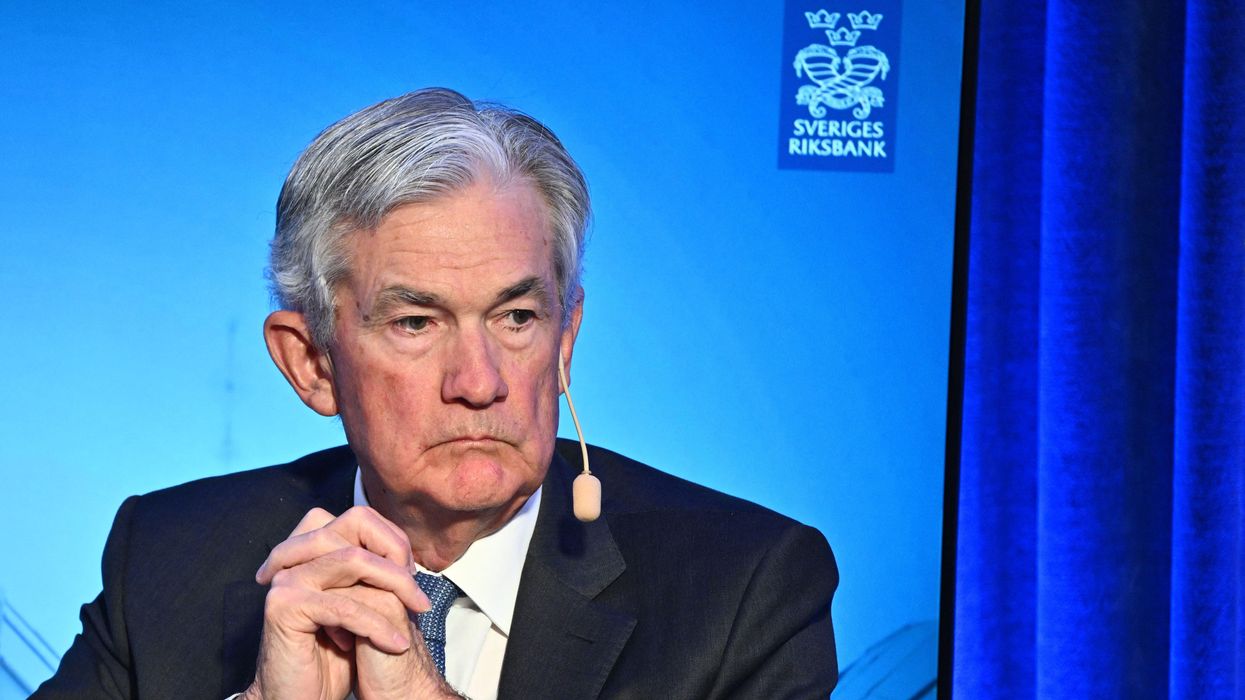 "Today's CPI report makes it crystal clear that we don't need mass joblessness to bring down inflation," said one economist.
Federal data released Thursday showed that the U.S. inflation rate declined in December and slowed to its lowest level in more than a year, prompting a fresh round of calls for the Federal Reserve to pause its interest rate hikes before it needlessly induces mass layoffs.
"Inflation has slowed for six months, providing families more breathing room," said Sen. Elizabeth Warren (D-Mass.), one of the most outspoken critics of Fed policy in Congress. "The Fed needs to take this data into account and not drive the economy off a cliff with more extreme interest rate hikes."
According to the new consumer price index (CPI) figures published by the Bureau of Labor Statistics, inflation fell 0.1% in December compared to the previous month as prices continued to drop or moderate across a variety of sectors, from groceries to used vehicles. (Housing inflation, a lagging indicator, remained elevated in December, but experts expect it to fall in the coming months as the Fed's rate hikes take their toll on the economy.)
At an annualized rate, CPI climbed 6.5% through December, down from 7.1% in November.
"There is no period in which the Fed pursued a deflationary policy in which low-income people won."
"We always need caution when looking at a single month's report, but the good December CPI report follows several months in which inflation has slowed sharply from the pace earlier in the year. All the evidence suggests that the economy is still growing at solid pace," Dean Baker, senior economist at the Center for Economic and Policy Research, wrote in a blog post Thursday.
Baker pointed out that with the latest data, the annualized inflation rate over the last three months was just 1.8%—within the Fed's target rate of 2%.

"It looks like the Fed has largely accomplished its mission of taming inflation, without bringing on a recession," Baker added. "Plenty of things can mess up this picture, like another surge of Covid or an escalation of the war in Ukraine, but for now, the economy is looking very good."
There's also the risk that the Fed—not satisfied with the rate of inflation's decline—continues to aggressively raise interest rates, slamming the brakes on the still-strong economy and potentially throwing millions out of work without tackling many of the primary drivers of price increases, including corporate profiteering.
Rakeen Mabud, chief economist at the Groundwork Collaborative, pointed to that possibility in a statement Thursday, arguing that Fed Chair Jerome Powell "should stop further rate hikes before he engineers a totally unnecessary recession."
"Today's CPI report makes it crystal clear that we don't need mass joblessness to bring down inflation," said Mabud. "Further interest rate hikes will only weaken our economy, and the most vulnerable workers will be the ones to pay the biggest price."
\u201cToday\u2019s #CPI report makes it crystal clear that we don\u2019t need mass joblessness to bring down inflation.\n\nTo Chair Powell: Further interest rate hikes will only weaken our economy and the most vulnerable workers will pay the biggest price.\n\nhttps://t.co/CN9DjsbkEd\u201d

— Groundwork Collaborative (@Groundwork Collaborative) 1673535187
If the minutes from last month's Fed meeting and recent remarks from Powell are any indication, central bank policymakers have no intention of pausing rate hikes at their early February meeting even as their own projections signal potentially massive job losses in the near future—though some officials have expressed support for smaller rate hikes in the coming months.
In a speech on Tuesday, Powell—who has explicitly said he's trying to weaken the labor market and cut workers' wages—declared that "restoring price stability when inflation is high can require measures that are not popular in the short term as we raise interest rates to slow the economy."
Such comments and the policy steps the Fed has over the past year—rapidly driving up interest rates to their highest level in 15 years—have analysts convinced that the central bank is "trying to engineer a recession," which would have disproportionate impacts on low-income workers.
Wage growth and hiring have both slowed in recent months, according to Labor Department data.
"Though they may proclaim otherwise, the Fed is aiming for a recessionary labor market," Alex Williams, a senior economist at Employ America, wrote Monday.
"They might not succeed, they might change their minds, but buried in the Fed's latest projections is a definite—albeit obscured—statement of intent," Williams continued. "The Fed is projecting that the unemployment rate—which reached a low of 3.5% in December—will increase by at least a percentage point (to 4.6%!) by the end of 2023 under 'appropriate monetary policy.' The unemployment rate has only increased by 1% within a year twelve times since World War II. Every time, (1) we saw a recession, (2) the unemployment rate continued to increase far beyond the initial 1%."
"Simple back-of-the-envelope math says that a 1% increase in the unemployment rate represents a net loss of nearly 1.5 million jobs over one year, assuming the Labor Force Participation Rate (LFPR) holds steady," Williams added. "If LFPR falls with employment, as it traditionally has during recessions, the Fed could plausibly be targeting as many as 2 million jobs lost or foregone."
William Spriggs, the AFL-CIO's chief economist, toldThe New York Times Magazine earlier this week that "if you become unemployed" as a result of the Fed's efforts to tamp down price increases, "then all bets are off, because you can't afford anything."
"There is no period in which the Fed pursued a deflationary policy in which low-income people won," Spriggs said. "The median income of Black families falls, and it takes years to come back. Child poverty spikes."
News
SUPPORT OUR WORK.
We are independent, non-profit, advertising-free and 100%
reader supported.