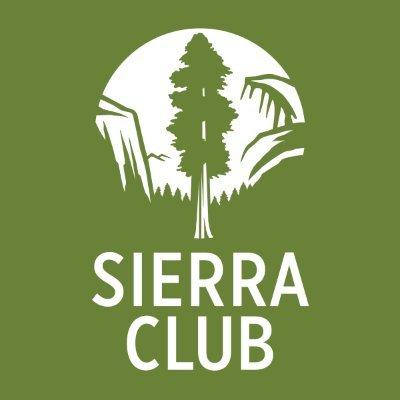 For Immediate Release
August, 19 2016, 11:45am EDT
Trump in Louisiana is a Study in Ignorance and Reckless Disregard
WASHINGTON
Today, Donald Trump is visiting Baton Rouge and a flood ravaged Louisiana. According to WIRED, "This is the eighth time in about a year that 500-year rainfall has hammered the US, and climate change will make extreme weather events like this more common." The New York Times writes, "Climate change is never going to announce itself by name. But this is what we should expect it to look like."
Katharine Hayhoe, a climate researcher at Texas Tech University, told The Washington Post, 'Louisiana is always at risk of floods, naturally, but climate change is exacerbating that risk, weighting the dice against us ... How long will it be until we finally recognize that the dice are loaded?' "
In response, Sierra Club Political Director Khalid Pitts released the following statement:
"For Donald Trump, this day trip to Baton Rouge is just another episode in the gaudy reality show that his campaign has become rather than a recognition of the real problems American families are facing. Let's be clear: Donald Trump is taking his reckless and dangerous denial of climate science to the heart of a crisis fueled in part by climate change. That's like a tobacco lobbyist offering health tips at a cancer ward. The scientific community's loud calls for action and disasters like the one that is devastating Louisiana should be wake-up calls that we need to immediately shift into high gear to tackle the climate crisis, but Trump has his head buried in the sand. No amount of campaign theatrics can change that.
Only one candidate in this race has a serious plan to address climate change by cutting the pollution that is fueling this crisis and growing our clean energy economy, and that's Hillary Clinton. The choice this election for anyone interested in protecting the health of our communities and our families grows clearer by the minute."
The Sierra Club is the most enduring and influential grassroots environmental organization in the United States. We amplify the power of our 3.8 million members and supporters to defend everyone's right to a healthy world.
(415) 977-5500
LATEST NEWS
"You cannot remove a member of Congress from a committee simply because you do not agree with their views," said Rep. Pramila Jayapal. "This is both ludicrous and dangerous."
Democratic Rep. Ilhan Omar of Minnesota and her progressive allies are denouncing the Republican effort to oust her from a key House panel as early as Thursday.
House Republicans on Wednesday advanced a resolution to remove Omar from the House Foreign Affairs Committee (HFAC). In a party-line 218-209 vote, GOP lawmakers approved a rule that sets the parameters for debate on the chamber floor prior to a final vote.
"It remains unclear when House Republicans will bring the Omar resolution to the floor for debate and a final vote," The Hillreported. "Democrats still need to formally submit a separate resolution with their roster for the Foreign Affairs Committee." That is expected to happen by Thursday.
The GOP has sought for years to remove Omar, a principled critic of Israeli apartheid and Washington's role in perpetuating it, from the HFAC. House Speaker Kevin McCarthy (R-Calif.) has unilateral authority to boot any lawmaker from a select committee, but because the HFAC is a standing committee, removing a member from it requires a full House vote.
On Tuesday night, after Rep. Max Miller (R-Ohio) introduced the measure to remove Omar from the HFAC over supposedly "antisemitic" remarks, the progressive lawmaker tweeted that "there is nothing objectively true in this resolution."
In response to Miller's argument that "Omar clearly cannot be an objective decision-maker on the Foreign Affairs Committee given her biases against Israel and against the Jewish people"—a contention that wrongfully equates criticism of Israel's colonization of Palestine with criticism of Jewish people—the Minnesota Democrat said that "if not being objective is a reason to not serve on committees, no one would be on committees."
In a Wednesday statement, Jewish Voice for Peace (JVP) called the House GOP's pending vote against Omar "the latest racist attack by the far-right to silence progressives in Congress who speak up for a human rights-centered foreign policy, including Palestinian human rights."
"The GOP is riddled with white nationalists and antisemites. It is infuriating and absurd that they are trying to distract from the bigoted hatred in their own party by attacking a progressive woman of color."
"Anti-Palestinian politicians and organizations" have long tried "to censor the Congresswoman's consistent calls for accountability for the Israeli government's apartheid and human rights violations against Palestinians," said JVP. "Sadly, these Republican attempts to attack Congresswoman Omar have been buoyed in the past by attacks on Palestinian rights advocates within the Democratic party."
According to Beth Miller, political director of JVP Action: "These attacks are happening because Congresswoman Omar is effective. Because she is a progressive. Because she is a Black Muslim woman. Because her values are universal and include fighting for Palestinians."
"The GOP is riddled with white nationalists and antisemites," said Miller. "It is infuriating and absurd that they are trying to distract from the bigoted hatred in their own party by attacking a progressive woman of color. Congresswoman Omar consistently calls for the Israeli government to be held accountable for its crimes—crimes the GOP would rather cover up."
Meanwhile, Congressional Progressive Caucus Chair Pramila Jayapal (D-Wash.) said Monday that the CPC "stands fully behind our deputy chair."
"Omar is a valued member of the Democratic caucus and of this Congress," said Jayapal. "Throughout her service in Congress and on the House Foreign Affairs Committee, she has brought her essential and unique voice and lived experience to bear: as a refugee, war survivor, and soon, as the first African-born ranking member on the Africa Subcommittee."
"You cannot remove a member of Congress from a committee simply because you do not agree with their views," Jayapal continued. "This is both ludicrous and dangerous. In the last Congress, Republican members were moved from committees with a bipartisan vote for endangering the safety of their colleagues. Speaker McCarthy is attempting to take revenge and draw false comparisons."
Jayapal praised the few Republicans "who have already rejected this idea" and expressed hope that "more will join them to state their opposition so it is not brought to the floor, or vote against it should it be brought to the floor."
As The Washington Post reported Wednesday:
Republican leaders have worked for weeks to ensure that there were enough votes to pass a resolution removing Omar from the committee through their razor-thin majority margin, which stands at three as Rep. Greg Steube (R-Fla.) remains away from Washington recuperating from a traumatic fall. Opposition to the effort emerged last month as four lawmakers signaled that they wouldn't support the measure, citing concerns that it would continue a precedent set by former speaker Nancy Pelosi (D-Calif.).

But the inclusion of a provision in the four-page resolution, that Republicans argue provides due process to Omar, seems to have appeased at least one crucial voter, as Rep. Victoria Spartz (R-Ind.) announced Tuesday that she would now support the measure. Reps. Ken Buck (R-Colo.) and Nancy Mace (R-S.C.) have publicly suggested that they would vote against it before the resolution's text was released Tuesday, while Rep. Matt Gaetz (R-Fla.) has said he remained undecided. Republican leadership aides, who spoke on the condition of anonymity to outline private whip counts, said they have the votes to pass the measure whenever Democrats formally appoint Omar to her committee.
Jayapal affirmed earlier this week that Democrats "will stand strongly with Rep. Omar: an esteemed and invaluable legislator, a respectful and kind colleague, and a courageous progressive leader."
On Sunday, Omar argued that House Republicans are trying to oust her from the HFAC because they disapprove of having a Muslim refugee from Somalia on the panel, as Common Dreamsreported.
Omar has been the frequent target of Islamophobic bigotry, including from Reps. Marjorie Taylor Greene (R-Ga.), Lauren Boebert (R-Colo.), and the American Israel Public Affairs Committee (AIPAC), which paid Facebook to host attack ads that endangered the lawmaker's life. Due to credible death threats, the Minnesota Democrat is often assigned security by the U.S. Capitol Police.
In her Sunday conversation with CNN's Dana Bash, Omar acknowledged that she apologized for the wording of her February 2019 tweets tying U.S. lawmakers' support for Israel to money from lobbyists—at the time, she specifically called out AIPAC, which has given millions of dollars to members of Congress.
The GOP's campaign to expel her from the HFAC "is politically motivated," Omar said. "In some cases, it's motivated by the fact that many of these members don't believe a Muslim, a refugee, an African should even be in Congress, let alone have the opportunity to serve on the Foreign Affairs Committee."
On Monday, Omar asserted that her work on the HFAC has contributed positively to "advancing human rights, holding government officials accountable for past harms, and advancing a more just and peaceful foreign policy."
\u201cWe\u2019ve been clear in our work to center international law and human rights.\u201d

— Rep. Ilhan Omar (@Rep. Ilhan Omar) 1675118259
Rep. Ayanna Pressley (D-Mass.) concurred, tweeting Monday that Omar's work on the panel "matters deeply and Republicans' cowardly efforts to remove and silence her are a disgrace."
Sen. Elizabeth Warren (D-Mass.) echoed Pressley, writing on social media: "It's shameful that Republicans are trying to remove her [from the HFAC] after smearing her for years. We need her voice, values, and expertise on the committee."
Sen. Bernie Sanders (I-Vt.), meanwhile, noted that "Omar is once again facing ugly personal and political attacks with incredible courage and dignity."
"It is outrageous that the House leadership wants to boot her off the Foreign Affairs Committee," Sanders tweeted. "Fair-minded Republicans must join Democrats in preventing that from happening."
This article has been updated to include a statement from Jewish Voice for Peace.
News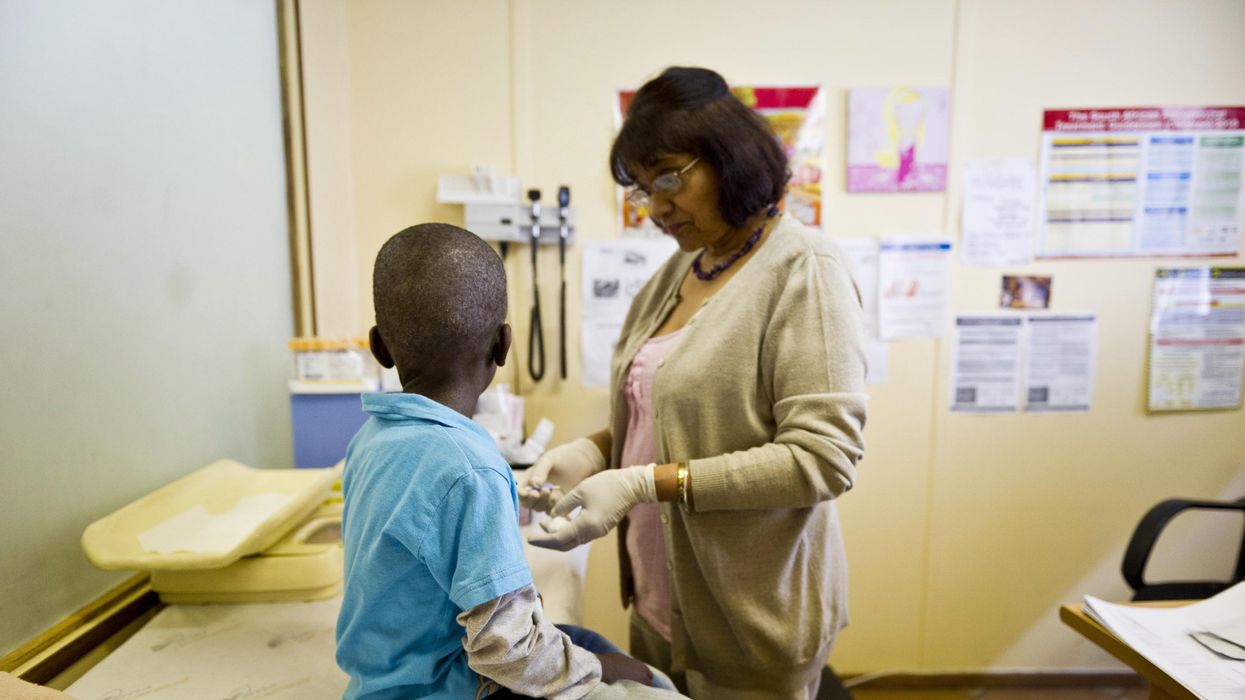 "We have the tools, the guidance, the policies, and the knowledge we need. Now we must make good on this commitment and move to action," reads the Dar es Salaam Declaration. "Together we will not fail."
Declaring the fight against HIV and AIDS infections in children "winnable," public health officials from across Africa on Wednesday convened in Dar es Salaam, United Republic of Tanzania to discuss the steps needed from policymakers and the healthcare sector to eradicate pediatric cases by 2030.
Representatives from 12 countries including Tanzania, Zimbabwe, Cote D'Ivoire, and Cameroon were joined by the U.S. President's Emergency Plan for AIDS Relief (PEPFAR), UNICEF, and other global organizations at the first ministerial meeting of the Global Alliance to End AIDS in Children.
The alliance was formed last summer, as the United Nations noted that just 52% of children living with AIDS are on lifesaving treatment and warned progress for preventing pediatric cases is stalling. Among adults patients, 76% are receiving antiretroviral treatments.
The delegates unanimously agreed on Wednesday to the Dar es Salaam Declaration for Action. The declaration's commitments include:
Providing access to universal testing and treatment for all children and adolescents living with HIV and support them to remain virally suppressed;
Ensuring access to treatment and care for all pregnant and breastfeeding women and support them to stay in care;
Harnessing digital technologies to reach adolescents and young people;
Implementing comprehensive, integrated HIV services;
Working with and for men, women, and adolescent girls to ensure that mothers are protected from acquiring HIV during pregnancy and breastfeeding;
Ending the stigma, discrimination, and gender inequities experienced by women, children, and adolescents affected by HIV; and
Working with communities including men to prevent gender-based violence and counter harmful gender norms.
"We have the tools, the guidance, the policies, and the knowledge we need. Now we must make good on this commitment and move to action," reads the declaration. "Together we will not fail."
"Closing the gap for children will require laser focus and a steadfast commitment to hold ourselves, governments, and all partners accountable for results."
The global alliance has stressed since its formation last year that ending pediatric AIDS and HIV infections is an achievable goal, noting the progress that has been made in several African countries with high HIV burdens.
"By the end of 2021, 12 countries in sub-Saharan Africa reached the target of 95% ART [antiretroviral therapy] coverage in pregnant women and Botswana was the first high prevalence African country to be validated as being on the path to eliminating vertical transmission of HIV," reads a document released when the initiative was launched.
Sixteen countries worldwide have also been "certified for validation of eliminating vertical transmission of HIV," according to UNAIDS.
\u201cI believe this is a winnable fight\u2014one we can win for all children in Africa. We can win it for their mothers; we can win it for their families; we can win it for our countries. Honourable Ministers make it your priority and you will see results during your tenure!\n#ForEveryChild\u201d

— Winnie Byanyima (@Winnie Byanyima) 1675241033
But still, 160,000 children acquired HIV in 2021 and children accounted for 15% of all AIDS-related deaths that year, despite the fact that they only make up 4% of the total number of people living with HIV. Across the globe, a child dies of AIDS-related causes every five minutes.
"Year on year, the same poor progress has been reported towards global and national targets for children and adolescents," said the alliance last year. "Despite available, affordable, and highly effective tools and programming strategies to diagnose and treat HIV among children, adolescents, and pregnant and breastfeeding women, large service gaps for these populations remain."

By meeting the commitments laid out in the Dar es Salaam Declaration, officials said, they will promote active participation of national programs and affected communities, boost existing programs to end AIDS in children, and mobilize resources through "donor coordination and innovative financing."

"Closing the gap for children will require laser focus and a steadfast commitment to hold ourselves, governments, and all partners accountable for results," said John Nkengasong, the U.S. global AIDS coordinator and leader of PEPFAR. "In partnership with the global alliance, PEPFAR commits to elevate the HIV/AIDS children's agenda to the highest political level within and across countries to mobilize the necessary support needed to address rights, gender equality, and the social and structural barriers that hinder access to prevention and treatment services for children and their families."
Philip Mpango, vice president of the United Republic of Tanzania, said the host country "has showed its political engagement" regarding the issue.

"Now we need to commit moving forward as a collective whole," said Mpango. "All of us in our capacities must have a role to play to end AIDS in children. The global alliance is the right direction, and we must not remain complacent. 2030 is at our doorstep."
News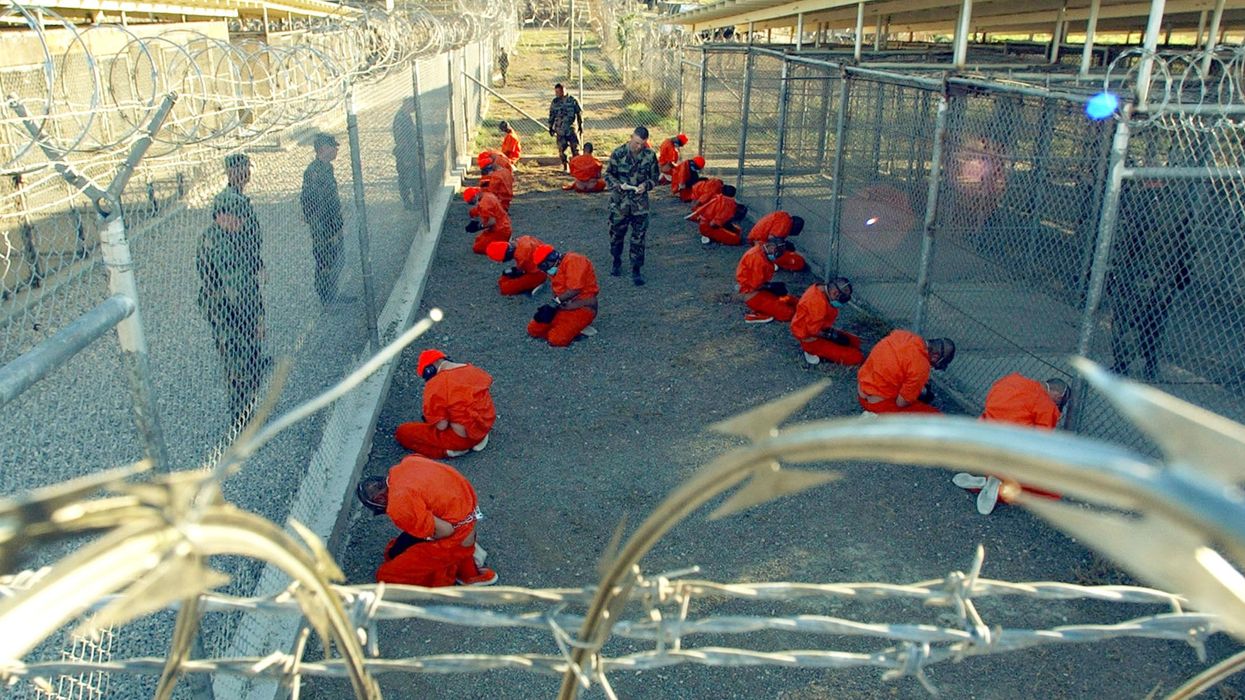 "It's hard to exaggerate the importance of this visit more than two decades since Guantánamo was open to hold detainees beyond the reach of the law," said one ACLU official.
For the first time ever, a United Nations human rights and counterterrorism expert will visit the U.S. military prison at Guantánamo Bay, Cuba, a U.N. office announced Wednesday.
The United Nations Office of the High Commissioner for Human Rights (OHCHR) said Irish attorney and law professor Fionnuala Ní Aoláin—the U.N. special rapporteur on the promotion and protection of human rights and fundamental freedoms while countering terrorism—will visit Guantánamo as part of a "technical visit to the United States" from February 6-14.
In addition to visiting the prison, OHCHR said Ní Aoláin will "carry out a series of interviews with individuals in the United States and abroad, on a voluntary basis," including victims and relatives of those killed in the 9/11 attacks and former Guantánamo detainees in countries where they have been repatriated or resettled.
Human rights advocates welcomed the development.

"We commend the Biden administration for agreeing to let a U.N. human rights expert visit Guantánamo, finally ending a shameful U.S. government moratorium that sought to establish a prison outside the reach of law," Hina Shamsi, director of the ACLU's National Security Project, said in a statement.
\u201cFirst-ever visit by a UN human rights expert to Guantanamo. It\u2019s hard to exaggerate the importance of this visit more than 2 decades since Guantanamo was open to hold detainees beyond the reach of the law. Let\u2019s hope it signals real movement towards ending this shameful atrocity.\u201d

— Jamil Dakwar (@Jamil Dakwar) 1675275471
"International human rights norms and institutions are integral to preventing the torture, indefinite detention, and unfair trials that now symbolize Guantánamo globally," Shamsi added. "It should never have taken two decades, but we're encouraged to see the basic principle of U.N. rights officials' independent access to all sites of detention and detainees respected at long last by our country."
Since it was first opened in January 2002 by the George W. Bush administration in the early months of the so-called War on Terror, Guantánamo, or Gitmo in U.S. military parlance, has imprisoned 779 men and boys. Many of them were tortured, and only a handful were ever charged with any crime. According to retired U.S. Army Col. Lawrence Wilkerson—who served as chief of staff to Bush-era Secretary of State Colin Powell—Bush, along with Dick Cheney, his vice president, and Donald Rumsfeld, the secretary of defense, knew that most Gitmo prisoners were innocent, but kept them locked up for political reasons.
Although then-Presdident Barack Obama—under whom President Joe Biden served as vice president—signed executive orders meant to close Guantánamo and end torture, he was blocked by Congress from implementing the former policy, while torture continued at Gitmo during his tenure.
"International human rights norms and institutions are integral to preventing the torture, indefinite detention, and unfair trials that now symbolize Guantánamo globally."
Hundreds of Guantánamo detainees were released during the Bush and Obama administrations, with a relative handful freed under Biden. Today, 35 men remain locked up at Gitmo. According to the Pentagon, 20 of them are cleared for release while nine—including alleged 9/11 mastermind Khalid Sheikh Mohammed—have ongoing cases before military commissions from which numerous prosecutors have resigned amid allegations of rigging to secure convictions.

September 11th Families for Peaceful Tomorrows, an activist group, said in a statement that it "deeply appreciates the willingness of the special rapporteur's office and the Biden administration to work together to make her visit to Guantánamo possible."
"As 9/11 family members, we remain gravely concerned about the absence of justice within the military commission system," the group added. "We welcome the commitment of the special rapporteur to the human rights of victims of terrorism and we hope that her work can inform a path forward to judicial finality for family members, the accused, and all those affected by 9/11 and its aftermath."
Biden—whose former press secretary said closing Guantánamo is "our goal and our intention"—has been criticized for failing to do so two years into his administration and 21 years after the prison opened.

News
SUPPORT OUR WORK.
We are independent, non-profit, advertising-free and 100%
reader supported.