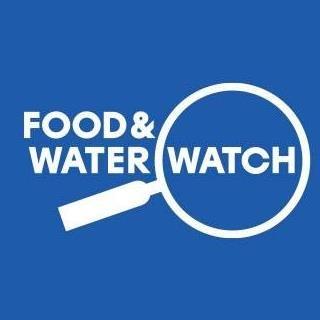 Over 10,000 March on Eve of Democratic National Convention, Demanding Fracking Ban and Huge Investment in Renewables
900+ Groups From 50 States Back March for a Clean Energy Revolution, Convened by Americans Against Fracking
Philadelphia
Local and national advocacy leaders and affected individuals held a press conference at City Hall in Philadelphia on Sunday July 24th, 11:30 am before being joined by over ten thousand concerned Americans at 1 pm for the March for a Clean Energy Revolution. Convened by Americans Against Fracking, which called for a nationwide ban on fracking and major investment in renewable energy. The march was endorsed by more than 900 environmental, health, labor, political, faith, justice, indigenous and student organizations from every state.
Advocacy leaders and individuals harmed by fracking called on the nation's current and future leaders to ban fracking now, keep fossil fuels in the ground, stop dirty energy, transition to 100% renewable energy, and ensure environmental justice for all.
"As the first national organization in America to call for a ban on fracking, Food & Water Watch has seen the movement expand dramatically, becoming a major issue in the battle over the Democratic nomination for the presidency. Today, after listening to the science, more Americans are opposed to fracking than support it. Our elected leaders must listen to the people, which is why over a thousand groups from all 50 states endorsed the March for a Clean Energy Revolution and called for the need to keep fossil fuels in the ground and focus on renewable energy options that will create jobs, not destroy lives," said Wenonah Hauter, Founder & Executive Director, Food & Water Watch.
The most recent Gallup poll, from March 2016, shows that Americans oppose fracking 51-36%. https://www.gallup.com/poll/190355/opposition-fracking-mounts.aspx
"I am honored to welcome the march to our great city and to join the urgent call to free our country from its addiction to fossil fuels. Cities and elected officials cannot sleepwalk their way through a climate crisis that threatens not only our future but also our current way of life. We have a responsibility and opportunity to rebuild cities like Philadelphia through clean, just, and sustainable energy solutions," said Helen Gym, Philadelphia City Councilmember.
"Climate change is already causing conflicts and crises around the world, from Louisiana to Syria. That's why the peace and justice community marched today with our allies in the climate and environmental justice movement. We need to make giant leaps towards a clean energy economy and put an end to the viscous cycle of dirty wars, climate refugees, and reliance on dirty energy. The world and its inhabitants can no longer afford to suffer from poverty, illness, and racial discrimination due to wars on our people and the planet," said Alesha Vega, Assistant Director, Coalition for Peace Action.
"We are marching to demand an end to fracking and other dangerous drilling practices that rely on toxic chemicals and are linked to an array of deadly diseases and disorders. As health professionals, public health experts and people concerned with protecting health, we are gravely concerned about the mounting scientific evidence showing that these chemicals are regularly contaminating the water, the air, and ultimately our bodies. It's time our leaders commit to a clean energy future which does not jeopardize good health and public safety," said Karuna Jaggar, Executive Director, Breast Cancer Action.
"For far too long Indigenous Peoples' voices have been silenced and erased. Most especially when it comes to extreme extraction practices such as fracking. No longer will I stand by and watch that happen. I am here to share my Voice for my Family, for my People, for our youth and most importantly for Mother Earth. Now, more than ever, is the time to use our Voices to heal, protect and thrive!" said Krystal Rain Two Bulls, Oglala Lakota/Northern Cheyenne.
"We've just wrapped up a Republican National Convention filled with climate denial and extreme energy talking points. Tomorrow we start the Democratic Convention, and the question to all these leaders and politicians is: Are you willing to take the action that science demands, or are you just another kind of climate denier? Science tells us we need to keep 80% or more of fossil fuels in the ground: that means a ban on fracking, a halt to dirty trade deals like the TPP, and no more use of eminent domain for polluter gain. I'm marching today to tell all elected officials, if you're not down to #KeepItInTheGround, you're just another climate denier," said Drew Hudson, Director of Environmental Action.
"The good news about moving quickly to 100% renewables is not only is it feasible with existing technology, but it will create good-paying jobs, reduce illness and death from air pollution, and result in lower energy bills compared to continued reliance on fossil fuels. We need the US to become a world leader in offshore wind, solar and conservation," said Mark Dunlea, 350NYC and 100% Renewables Now NY Campaign.
"Science is the grand marshall of the March for a Clean Energy Revolution. As science advisor for Americans Against Fracking and a co-founder if Concerned Health Professionals of New York, I've reviewed hundreds of studies that reveal that fossil fuels, including fracked gas, are not safe for human health nor for the climate. It's time for our elected leaders to lift up their heads, turn off the industry noise machine, and and listen to the data. It's time for bold action to ban fracking, gas power plants, and new pipelines and move rapidly to 100% renewable energy," said Sandra Steingraber, noted biologist, author, activist and science advisor to the Americans Against Fracking Coalition.
"The climate crisis is already having a substantial, harmful effect on public health in the spread of vector-borne diseases, accelerating pollution, malnutrition linked to drought induced food loss, rising sea levels, and extreme weather events, as well as the existential threat to our children, our future, and our planet. The time for words has long passed, we must act now. Air pollution from fossil fuel production and consumption kills millions of mostly working class and poor people of color around the world," said Martha Kuhl, RN, Secretary Treasurer, National Nurses United.
"Unions represent workers around the world who will be instrumental in responding to the growing climate crisis and enabling the shift to a clean energy economy. However, we are also deeply concerned about ensuring a just transition for workers and their communities, and about environmental justice and the unequal and discriminatory impacts of climate change. Unions represent millions of organized workers across the United States and as such have a tremendous potential to confront the unbridled greed that is driving us to environmental disaster. We must be involved in this fight for our members, our families, our neighbors and our country," said Jon Forster, AFSCME Local 375/DC37.
"We're joining the March for a Clean Energy Revolution to stop the TPP and other bad trade deals. If the TPP is ratified this fall, it will supersede the Paris Climate Treaty and prevent us from taking the actions we need to transition rapidly to the clean energy economy by giving corporations power over our laws and our courts. The TPP makes profit more important than human health and safety and protection of the planet. We are rising together to call for a new model of trade that respects the planet and all life," said Margaret Flowers, Stop the TPP
"The inFRACKstructure contingent of our March for a Clean Energy Revolution includes communities harmed and threatened by the growing number of pipelines, compressors, LNG exports facilities, oil trains, and new gas powerplants that are cutting through our communities and environment in order to service the dirty fossil fuel industry and fracked shale. This infrackstructure is inflicting devastating harm on our health and environment, and locking us into a dirty energy future. All of this damage is unnecessary because clean energy options are here today and are better able to support our energy, job, community and environmental goals. We are coming to Philadelphia to demand our political leaders from all parties put an end to dirty fossil fuels and its infrackstructure and commit to clean energy now," said Maya van Rossum, the Delaware Riverkeeper and leader of the Delaware Riverkeeper Network.
"In order to secure a livable future for our generation, we need to a grassroots movement that's equipped to win strategic local fights," said Lydia Avila, Executive Director of the Power Shift Network, the organization behind Power Shift- a convergence of hundreds of young climate activists taking place in Philadelphia this weekend. "Young people came out this weekend because we want our decision-makers and future decision-makers to know that we are going to be holding them accountable for implementing strong climate policies that will create the just and healthy planet we all deserve."
"Over one quarter of children in Philadelphia have asthma, primarily in lower income communities of color. We have the right to breathe, but corporations like the Philadelphia Energy Solutions oil refinery are poisoning us. We need our elected officials like Governor Wolf to stand up to the dirty energy industry and say no to expansion of oil and gas at the Southport site in Philadelphia!" said Teresa Hill, ACTION United.
Pennsylvanians, in particular, called on Governor Tom Wolf, a DNC Host Committee Honorary Chair, to stop harming those who live in Pennsylvania, where the fracking industry has developed more than 9,000 wells in Pennsylvania in just the past decade.
"Sunoco Logistics felled our trees, but the government that let them do it took down Democracy. What happened to my family should be a wake-up call to all Pennsylvanians that they could be next, that the Wolf administration will always put the industry's interests over theirs," said Elise Gerhart, Huntingdon County landowner whose family lost the woods on their property to the Sunoco Mariner East pipeline.
At 1 pm, over ten thousand advocates began the one-mile march at City Hall. They carried hand-painted signs and chanted demands down Market St. Final action and chants were held at Independence Hall. The day concluded with an enormous artistic display, transforming a drill rig into a sun.
Background
The March for a Clean Energy Revolution comes on the heels of a Johns Hopkins study, published July 18 in JAMA Internal Medicine, found that people with asthma who live near bigger or larger numbers of active unconventional natural gas wells operated by the fracking industry in Pennsylvania are 1.5 to four times likelier to have asthma attacks than those who live farther away.
The study on fracking and asthma comes about a year after a comprehensive study linking premature births and at-risk pregnancies to fracking. Data on over 10,000 pregnancies in Pennsylvania from 2009 to 2013 showed odds of premature births increased 40% when expectant mothers live in heavily fracked communities.The vast majority of studies find risks and harms; a recent peer-reviewed study analyzing all of the relevant peer-reviewed literature found that, "the great majority of science contains findings that indicate concerns for public health, air quality and water quality."
Food & Water Watch mobilizes regular people to build political power to move bold and uncompromised solutions to the most pressing food, water, and climate problems of our time. We work to protect people's health, communities, and democracy from the growing destructive power of the most powerful economic interests.
(202) 683-2500
LATEST NEWS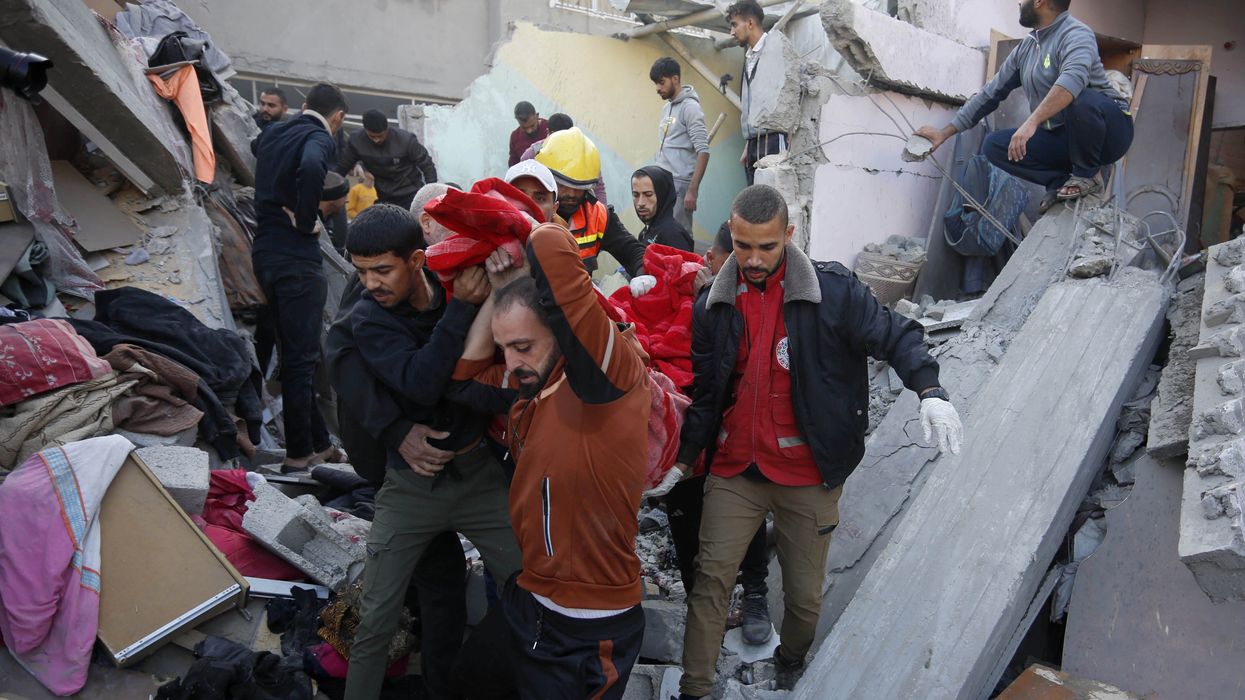 "Anything other than sustained peace and at-scale emergency aid will mean catastrophe for the children of Gaza," said a UNICEF spokesperson.
Israel resumed its assault on the Gaza Strip Friday morning just minutes after the pause with Hamas officially expired, ending a fragile seven-day truce that created conditions for the release of hundreds of Israeli and Palestinian captives and allowed additional—but still inadequate—humanitarian aid to enter the besieged territory.
Gaza's health ministry said that Israel's post-pause airstrikes killed more than 30 people and wounded dozens more, hitting a multi-story residential building and other civilian infrastructure in the southern part of the strip, where many Gazans sought refuge as Israeli forces targeted the north in earlier stages of its attack.
The Associated Pressreported that Israeli forces "dropped leaflets over parts of southern Gaza urging people to leave their homes, suggesting it was preparing to widen its offensive."
"The Israeli military also released a map carving up the Gaza Strip into hundreds of numbered parcels, and asked residents to learn the number associated with their location in case of an eventual evacuation," AP added. "It said the map would eventually be interactive, but it was not immediately clear how Palestinians would be updated on their designated parcel numbers and calls for evacuation."
Robert Mardini, director general of the International Committee of the Red Cross, toldAgence France-Presse that the resumption of bombing drags Gazans "back to the nightmarish situation they were in before the truce took place," with millions of people in desperate need of food, medicine, clean water, and sanitary living conditions.
"People are at a breaking point, hospitals are at a breaking point, the whole Gaza Strip is in a very precarious state," said Mardini. "There is nowhere safe to go for civilians. We have seen in the hospitals where our teams have been working, that over the past days, hundreds of severely injured people have arrived. The influx of severely wounded outpaced the real capacity of hospitals to absorb and treat the wounded, so there is a massive challenge."
James Elder, spokesperson for the United Nations International Children's Emergency Fund (UNICEF), warned Friday that "the humanitarian situation in Gaza is so perilous that anything other than sustained peace and at-scale emergency aid will mean catastrophe for the children of Gaza."
"To accept the sacrifice of the children in Gaza is humanity giving up," said Elder. "This is our last chance, before we delve into seeking to explain yet another utterly avoidable tragedy."
Israeli Prime Minister Benjamin Netanyahu, who is clinging to his job amid plummeting approval ratings, had pledged to continue assailing Gaza following the end of the truce, which marked the first pause in fighting since the war began in the wake of a Hamas-led attack on southern Israel in early October.
The Financial Timesreported Friday that Israel's government is preparing for a war that "will stretch for a year or more, with the most intensive phase of the ground offensive continuing into early 2024."
"The multi-phase strategy envisages Israeli forces, who are garrisoned inside north Gaza, making an imminent push deep into the south of the besieged Palestinian enclave," FT reported, citing unnamed sources familiar with the planning. "The goals include killing the three top Hamas leaders—Yahya Sinwar, Mohammed Deif, and Marwan Issa—while securing 'a decisive' military victory against the group's 24 battalions and underground tunnel network and destroying its 'governing capability in Gaza.'"
An investigation published Thursday by +972 Magazine and Local Call found that Israeli forces have used "expanded authorization for bombing non-military targets" and "the loosening of constraints regarding expected civilian casualties," as well as "an artificial intelligence system to generate more potential targets than ever," to wage its devastating war on Gaza, killing more than 14,500 people in less than two months and displacing 70% of the territory's population.
In one case that anonymous Israeli sources described to the two outlets, Israel's military command "knowingly approved the killing of hundreds of Palestinian civilians in an attempt to assassinate a single top Hamas military commander."
"Another reason for the large number of targets, and the extensive harm to civilian life in Gaza, is the widespread use of a system called 'Habsora' ('The Gospel'), which is largely built on artificial intelligence and can 'generate' targets almost automatically at a rate that far exceeds what was previously possible," +972 and Local Call found. "This AI system, as described by a former intelligence officer, essentially facilitates a 'mass assassination factory.'"
U.S. Secretary of State Antony Blinken reportedly urged Israel to do more to protect civilians in Gaza during a meeting with the nation's leaders on Thursday, but the Israeli government has repeatedly brushed aside public and private concerns expressed by the Biden administration, which continues to provide unconditional support for the assault.
"Blinken suggested that his call for protecting Palestinian civilians had reached receptive ears, at least in general terms," The New York Times reported. "He did not cite any specific commitments by Israel, however."

News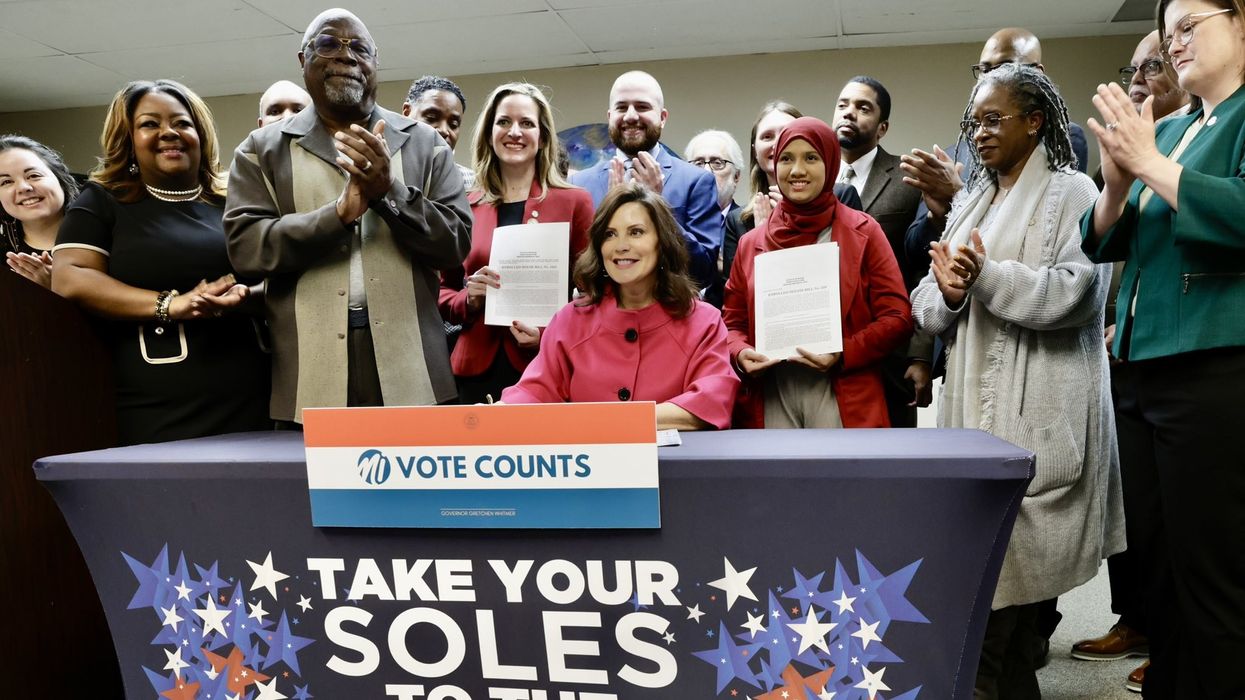 "Today is a good day for democracy in Michigan because more people will have a voice at the polls, in how our state is governed, and how our tax dollars are spent," said one campaigner.
On the heels of approving a clean energy package to combat the climate emergency, Democratic Michigan Gov. Gretchen Whitmer on Thursday signed a series of bills to tackle another urgent issue: voting rights.
"In Michigan, we're proving through our actions that we stand for fundamental American values of freedom and democracy," Whitmer said on social media. "Let's keep working to protect our democracy and ensure our elections are free, fair, and safe."

The governor held a signing ceremony at the NAACP building in Detroit, where she was joined by local leaders, voting rights advocates, and Democratic Secretary of State Jocelyn Benson, who said that "we are here today to protect the people who protect democracy."
The package includes legislation to create criminal penalties for intimidating an election official or preventing them from performing their duties; allow 16-year-olds to preregister to vote when they turn 18; and expand Michigan's automatic voter registration (AVR) process, according toMichigan Advance, which published a roundup of the bills.
"The job of election officials has increasingly become politicized. It's critical that we step up to protect their safety and their ability to do their jobs," asserted state Rep. Kara Hope (D-74), who led some of the bills. "These basic safeguards are critical to addressing the threats to our democracy as we head into 2024."
Aquene Freechild, co-director of Public Citizen's Democracy Campaign, said that "we applaud Michigan for prioritizing protecting election officials, and we're proud to support Rep. Hope and Secretary of State Benson in their efforts to address this threat to Michigan elections. We hope more states follow suit to protect these essential workers of American democracy."
As part of the AVR expansion, Michigan's secretary of state will now be required to coordinate with the state Department of Corrections to register people to vote when they are released from prison—a first for the country, according to Common Cause.
"Today is a good day for democracy in Michigan because more people will have a voice at the polls, in how our state is governed, and how our tax dollars are spent," said Common Cause Michigan executive director Quentin Turner. "Voting rights are under attack in many parts of our country, but today Michigan takes a step forward to expand access to the ballot. The right to vote is a cornerstone of our democracy, and our democracy is stronger when more of us [are] able to cast a ballot."
The National Voting in Prison Coalition—founded by Common Cause and allied groups—plans to champion similar bills during other states' 2024 legislative sessions. Common Cause justice and democracy manager Keshia Morris Desir stressed Thursday that "federal and local laws must allow more voices to participate, be heard, and ultimately be represented."
Whitmer also signed legislation to "regulate political ads that use artificial intelligence and tighten the election certification process that former President Donald Trump tried to disrupt following his 2020 loss," reported Bridge Michigan.
State Rep. Penelope Tsernoglou (D-75), who chairs the Michigan House Elections Committee, declared that "Michigan has sent a strong message that it rejects any attempts to deceive voters through the use of artificial intelligence."
Public Citizen said that Michigan is the fifth state to regulate artificial intelligence in election communications, and the legislation effectively bans "deepfakes," which are AI-generated images, audio, or video of people that appear real.
"Thank you Michigan for showing that we don't have to stand helplessly aside as political deepfakes threaten to destroy voters' ability to distinguish authentic content from fraudulent audio, video, and pictures," said Public Citizen president Robert Weissman. "Michigan's requirement that political deepfakes be labeled is an example for the rest of the nation—one we expect states across the country to follow."
As Bridge Michigan detailed:
The new law governing election certification aligns Michigan with the federal Electoral Count Reform Act, which was introduced in Congress with a handful of GOP co-sponsors and signed last year by Democratic President Joe Biden.

Among other things, the federal law makes clear that the vice president has a "ministerial" duty to count electoral votes that states send to Congress, contradicting Trump's claim that former Vice President Mike Pence could and should have blocked certification of the 2020 presidential election.

The new Michigan law similarly states that partisan election canvassers at both the county and state levels have a "ministerial, clerical, and nondiscretionary duty" to certify results based on results compiled by local clerks.

Biden is seeking reelection next year and could face Trump—despite the Republican's various criminal cases and arguments that he is constitutionally disqualified from holding office again after inciting the January 6, 2021 insurrection.
A year into Biden's presidency, Democratic right-wing Sen. Joe Manchin (W.Va.) and Sen. Kyrsten Sinema (Ariz.)—who switched from Democrat to Independent last December—worked with Republicans in Congress to block a federal voting rights and election reform megabill that included the Freedom to Vote Act and the John R. Lewis Voting Rights Advancement Act.
Democrats have reintroduced both of those bills this year, but they are highly unlikely to pass the split Senate or GOP-controlled House.

News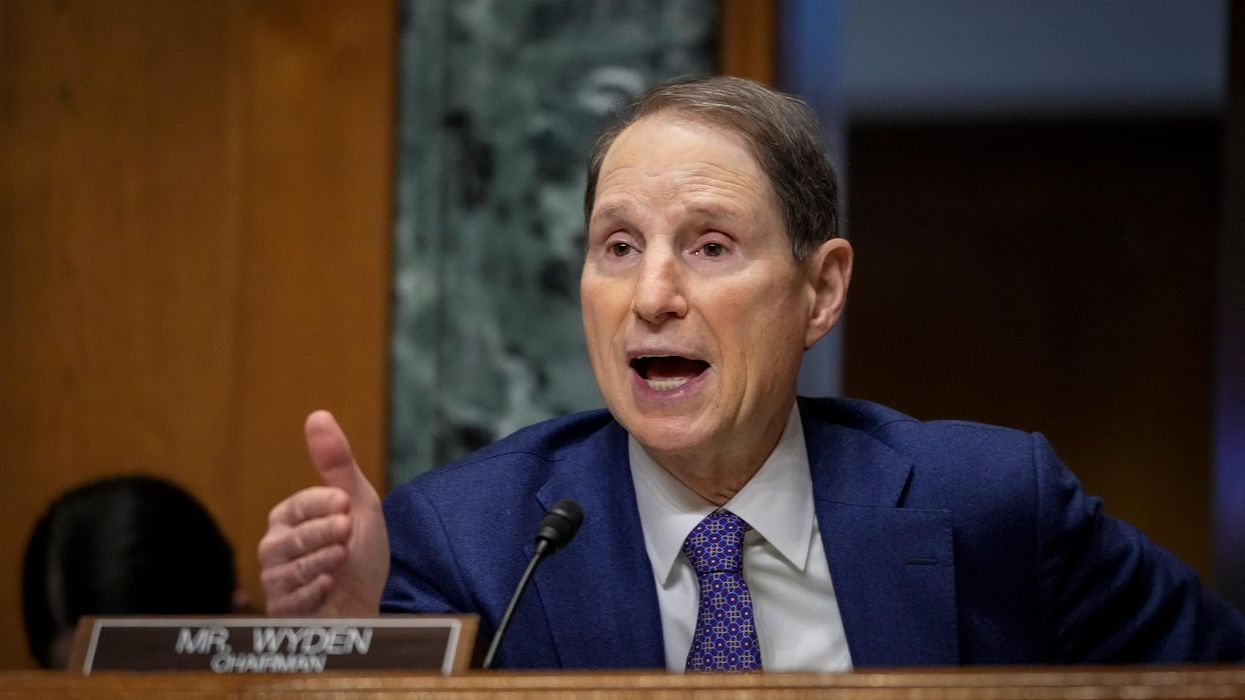 "Working people don't get to play by the same rules as billionaires. They don't get to call up an army of high-priced lawyers and accountants every time they don't feel like paying their taxes."

In a bid to "restore fairness to the tax code and level the playing field for working families," U.S. Sen. Ron Wyden on Thursday led 15 Senate colleagues in introducing the Billionaires Income Tax Act, legislation the Oregon Democrat said would "ensure billionaires start paying their fair share in taxes."
"Right now, the average billionaire can wriggle their way into a measly 8% tax rate while a nurse or firefighter making $45,000 is paying a 22% tax on their wages," Wyden, who chairs the Senate Finance Committee, said on the upper chamber floor.
"Tax laws simply don't apply to billionaires in the same way they do to everybody else," the senator continued. "They're optional, while everybody else's tax rules are mandatory."
"Working people don't get to play by the same rules as billionaires," he added. "They don't get to call up an army of high-priced lawyers and accountants every time they don't feel like paying their taxes."
That unjust disparity, Wyden said, boils down to three words: "Buy, borrow, die."
"Here's how it works: A billionaire buys a business, and then borrows against its growing, untaxed value to fund their extravagant lifestyle," he explained. "Everything from superyachts, to luxurious vacations, expensive art deals, you name it. It goes up and up in value all while not paying a dime in tax."
"And when they die," the lawmaker added, "their assets are passed to their kids—often entirely tax-free—and the cycle continues."
Wyden said his bill "will put a stop to" buy, borrow, die, "one of the most common schemes billionaires use to avoid paying their fair share."
The measure would raise an estimated $560 billion over 10 years from less than 1,000 of the wealthiest U.S. households.
Sen. Sheldon Whitehouse (D-R.I.), one of the bill's co-sponsors, said in a statement that "teachers and firefighters shouldn't be paying higher tax rates than the ultrawealthy. It's that simple."
Co-sponsor Sen. Elizabeth Warren (D-Mass.) asserted that "for too long, billionaires have rigged the rules to cut their taxes to the bone, all while working families struggle to make ends meet."
"We should be investing in American families, not letting billionaires off the hook—and the Billionaires Income Tax takes an important step to make our tax system fairer," she added.
The Billionaires Income Tax Act is supported by more than 100 organizations.
Earlier this year, U.S. President Joe Biden unveiled a plan to raise taxes on wealthy individuals and corporations to 25%.
"A billionaire minimum tax of just 25% would raise $440 billion over the next 10 years," the president said on social media on Thursday. "Imagine what we could do if we just made billionaires pay their taxes like everyone else."

Wyden's bill was introduced on the same day that the advocacy group Americans for Tax Fairness—which supports the legislation—reported that "the collective fortune of America's 741 billionaires has grown to $5.2 trillion at the end of November 2023, the highest amount ever recorded."
Also on Thursday, UBS published a report revealing that in the 12-month period between April 2022 and April 2023, newly created billionaires around the world acquired more wealth through inheritance than entrepreneurship for the first time since the Swiss bank began studying trends of the ultrawealthy in 2015.
News