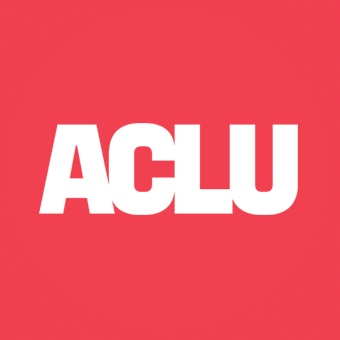 Three More Plaintiffs Join Lawsuit Against North Carolina's Discriminatory Anti-LGBT Law
ACLU and Lambda Legal Add Transgender High School Student and Lesbian Couple to Lawsuit to Fight HB 2
RALEIGH, NC
The American Civil Liberties Union and ACLU of North Carolina, joined by counsel from the law firm of Jenner & Block, announced today that they have added three new plaintiffs -- a transgender student and a married lesbian couple -- to the federal lawsuit challenging North Carolina's sweeping anti-LGBT law, HB 2.
Hunter Schafer is a 17-year-old young woman and high school junior at University of North Carolina School of the Arts High School in Winston-Salem. Hunter was diagnosed with gender dysphoria in the ninth grade. By her sophomore year she was using the girls' restroom and feminine pronouns, and that year was elected to the Queens Court. This year, because of her talent as a visual artist, Hunter started at UNCSA-HS, where she stays in the girls' dorms. Because of the passage of HB 2, Hunter could be forced to use the boys' restroom, which would cause her serious anxiety and expose her to threats of harassment and violence.
"I just want to be able to concentrate on school, grow as an artist, and have fun while doing that," Hunter said. "I'm not a man. I have always felt more comfortable in the girls' dorm at school and the girls' restroom and using them has never been a problem. It's humiliating and scary that there's now a law that would force me to go to a boys' bathroom when I clearly don't belong there."
Beverly Newell, 45, a realtor, and Kelly Trent, 39, a registered nurse, are a married lesbian couple who live in Charlotte. As alleged in the amended complaint, Beverly and Kelly recently experienced discrimination first-hand, when a fertility clinic where they had scheduled an appointment called the couple to cancel the appointment saying that they do not serve same-sex couples.
"It's unnerving to know that we could be turned away by any business for being a same-sex couple and have no recourse because of HB 2," Beverly said. "HB2 has encouraged this type of conduct and we no longer have the ability to file discrimination complaints when this type of thing happens in our home city of Charlotte. The bill has made it OK to harm LGBT people. The state of North Carolina is better than this. "
"High school students like Hunter should be able to go to school to learn and thrive. She should have the same privacy and respect that every student in North Carolina has, and she shouldn't be treated differently simply because she's transgender," said Tara Borelli, senior attorney with Lambda Legal. "HB 2 is an attack on some of the most vulnerable members of our community, transgender young people. A law like this has devastating effects on transgender students who already feel vulnerable and alone."
"Beverly and Kelly deserve to feel secure in knowing that when they go about their daily lives in Charlotte and interact with businesses open to the public, any discrimination they encounter is illegal. HB 2 robs them of that," said Chris Brook, legal director of the ACLU of North Carolina. "This law gives people the green light to discriminate against LGBT people and sends a daily message that LGBT people across the state are not worthy of dignity and respect."
The other plaintiffs in this case are: Joaquin Carcano, 27, a UNC-Chapel Hill employee from Carrboro; Payton McGarry, 20, a UNC-Greensboro student who was born and raised in Wilson; and Angela Gilmore, 52, a North Carolina Central University law professor. The ACLU of North Carolina is also a plaintiff in the lawsuit.
In March, Lambda Legal, the ACLU, and the ACLU of North Carolina filed the lawsuit together as co-counsel in the U.S. District Court for the Middle District of North Carolina. In the complaint, the plaintiffs allege that through HB 2, North Carolina sends a purposeful message that LGBT people are second-class citizens who are undeserving of the privacy, respect, and protections afforded others in the state. The complaint argues that HB 2 is unconstitutional because it violates the Equal Protection and Due Process clauses of the Fourteenth Amendment, as it discriminates on the basis of sex and sexual orientation and is an invasion of privacy for transgender people. The law also violates Title IX by discriminating against students and school employees on the basis of sex.
To read the amended complaint:
https://www.aclu.org/sites/default/files/field_document/first_amended_complaint_filed.pdf
To read more about the case:
https://www.aclu.org/cases/carcano-et-al-v-mccrory-et-al
The American Civil Liberties Union was founded in 1920 and is our nation's guardian of liberty. The ACLU works in the courts, legislatures and communities to defend and preserve the individual rights and liberties guaranteed to all people in this country by the Constitution and laws of the United States.
(212) 549-2666
LATEST NEWS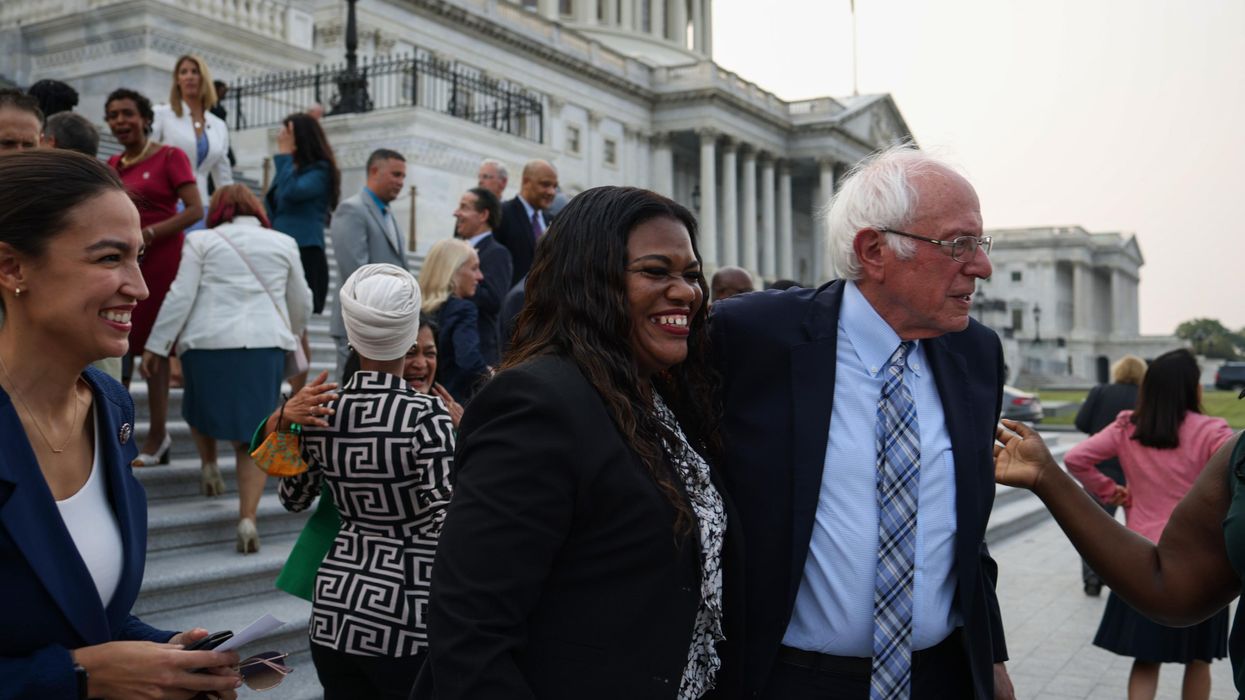 "We can no longer tolerate a rigged healthcare system that forced 1.3 million people with diabetes to ration insulin while the three major insulin manufacturers made $21 billion dollars in profits."
Sen. Bernie Sanders and Rep. Cori Bush on Thursday introduced legislation that would prohibit pharmaceutical companies from charging more than $20 for a vial of insulin, a move that comes a week after Eli Lilly pledged to cap out-of-pocket payments for its insulin products at $35 per month.
"As a nurse, I've seen too many people in our communities struggle to afford their lifesaving insulin medication," Bush (D-Mo.) said in a statement. "People are left choosing between insulin or groceries; insulin or rent; insulin or child care. This is unacceptable."
More than 7 million people across the U.S. use insulin to manage their diabetes, and some have been forced to pay upwards of $1,000 per month for the medicine as pharmaceutical giants have jacked up prices with abandon in recent decades.
According to one study published in October, more than a million people in the U.S. have had to ration insulin due to the high cost.

Sanders (I-Vt.), the chair of the Senate Health, Education, Labor, and Pensions Committee and a longtime advocate of insulin price reform, said Thursday that "there is no reason why Americans should pay the highest prices in the world for insulin—in some cases, ten times as much as people in other countries."

"In 1923, the inventors of insulin sold their patents for $1 to save lives, not to turn pharmaceutical executives into billionaires," said Sanders. "Now, 100 years later, unacceptable corporate greed has caused the price of this lifesaving medication to skyrocket by over 1,000% since 1996. We can no longer tolerate a rigged healthcare system that forced 1.3 million people with diabetes to ration insulin while the three major insulin manufacturers made $21 billion dollars in profits."
"Now is the time for Congress to take on the greed and power of the pharmaceutical industry and substantially lower the price of insulin," the senator added. "In the richest country in the history of the world, no one should die because they cannot afford the medication they need."
If passed, the Insulin for All Act of 2023 would cap the list price of insulin nationwide at "$20 per 1000 units... which may be contained in one or more vials, pens, cartridges, or other forms of delivery."
Original co-sponsors of the legislation include Sen. Ed Markey of Massachusetts, Reps. Jamaal Bowman and Alexandria Ocasio-Cortez of New York, Rep. Rashida Tlaib of Michigan, and Sen. Jeff Merkley of Oregon.
"Big Pharma continues to rake in record profits by gouging patients on insulin prices," Merkley said in a statement. "Unaffordable high prices are forcing patients to ration their insulin, leading to dire health consequences—heart attacks, stroke, blindness, kidney failure, foot disease and amputations, even death. It's tragic, it's unacceptable, and it's time to end this rip-off."
The new bill is also backed by more than 70 advocacy organizations, including T1International, Public Citizen, and Social Security Works.

Eli Lilly's decision earlier this month to slash the prices of its most-prescribed insulin products by 70% was cautiously welcomed by advocates who have been organizing against insulin price gouging for years.
But campaigners stressed that given the serious limitations of Eli Lilly's pledge—and the company's ability to raise prices again whenever it chooses—federal action is still necessary to ensure lower costs for everyone, including those who use products made by the other two giant insulin manufacturers, Sanofi and Novo Nordisk.
The three companies produce more than 90% of the global insulin supply, market dominance that has allowed them to drive up costs massively—drawing legal action from several U.S. states, including California.
Last April, Human Rights Watch released a report showing that Eli Lilly has raised the list price of Humalog by an inflation-adjusted 680% since it first began selling the product in the late 1990s. The company vowed earlier this month to slash the list price of Humalog by 70% starting in the fourth quarter of this year.
News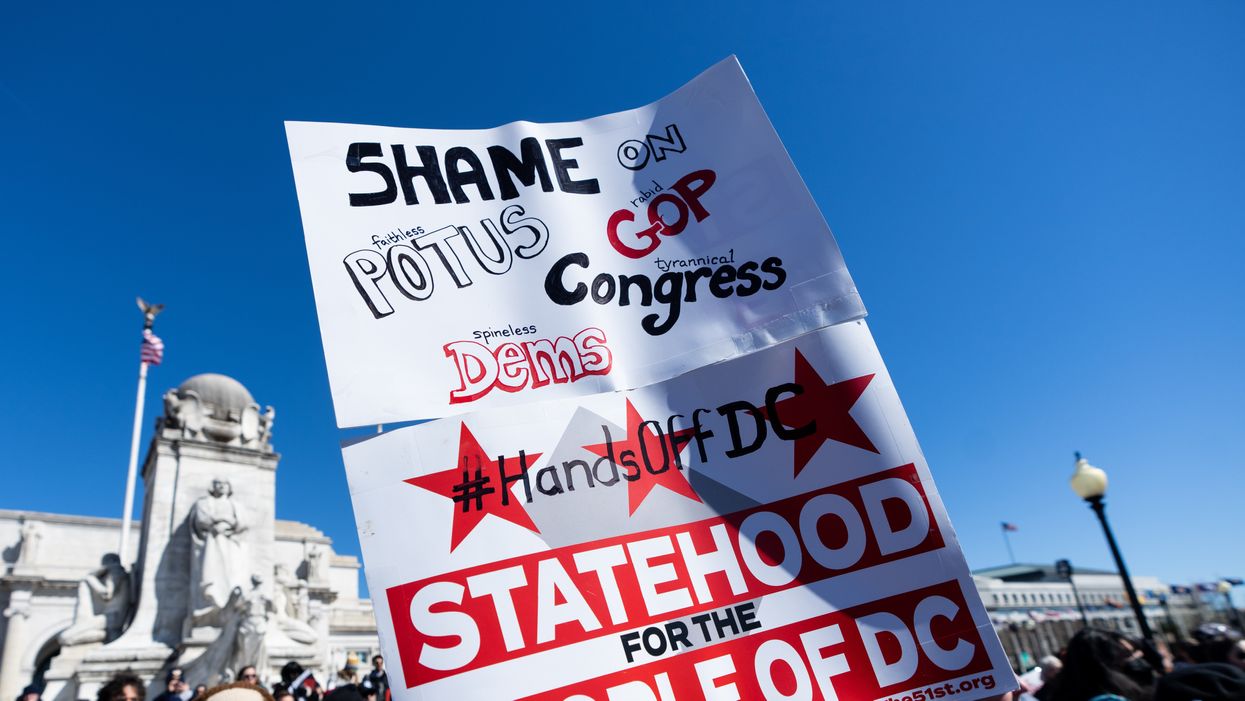 "History will not look kindly on this," said one critic.
Progressives on Thursday lambasted dozens of U.S. Senate Democrats for dealing "a huge blow to commonsense criminal justice reform efforts" by siding with the Republican Party on a resolution to block a criminal code passed by the Council of the District of Columbia—a move that one civil rights lawyer said was transparently made in response to GOP "fear-mongering" about crime, and not in the interest of keeping residents safe.
Thirty-one Democrats and two Independents joined the Republicans in passing a resolution—authored by Republican Sen. Bill Hagerty of Tennessee—to block the Revised Criminal Code Act (RCCA), which was enacted in January and included an elimination of nearly all mandatory minimum sentences and changes to maximum sentences for a number of crimes, making some higher and some lower.
Along with Independent Sens. Kyrsten Sinema of Arizona and Angus King of Maine, the 31 Democrats who joined the Republicans were Sens. Tammy Baldwin of Wisconsin, Michael Bennet of Colorado, Richard Blumenthal of Connecticut, Sherrod Brown of Ohio, Maria Cantwell of Washington, Bob Casey of Pennsylvania, Chris Coons of Delaware, Catherine Cortez Masto of Nevada, Kirsten Gillibrand of New York, Maggie Hassan of New Hampshire, Martin Heinrich of New Mexico, John Hickenlooper of Colorado, Tim Kaine of Virginia, Mark Kelly of Arizona, Amy Klobuchar of Minnesota, Ben Ray Lujan of New Mexico, Joe Manchin of West Virginia, Bob Menendez of New Jersey, Patty Murray of Washington, Jon Ossoff of Georgia, Alex Padilla of California, Gary Peters of Michigan, Jacky Rosen of Nevada, Brian Schatz of Hawaii, Chuck Schumer of New York, Jeanne Shaheen of New Hampshire, Tina Smith of Minnesota, Debbie Stabenow of Michigan, Jon Tester of Montana, Mark Warner of Virginia, and Ron Wyden of Oregon.
Sens. Bernie Sanders of Vermont, Elizabeth Warren of Massachusetts, Cory Booker of New Jersey, and Ed Markey of Massachusetts were among those who opposed the resolution.

Sen. Raphael Warnock of Georgia voted "present" and Sens. John Fetterman of Pennsylvania, Dianne Feinstein of California, and Tom Carper of Delaware were not present for the vote.
President Joe Biden said after the bill was passed by the D.C. Council that he opposed Republican efforts to block the measure, but reversed course last week, telling Democrats that he would not veto Hagerty's resolution if it arrived at his desk.
"The victims of these political fights have been millions of people. More will now suffer."
Since the passage of the RCCA, Republicans have used the law to portray the nation's capital as crime-ridden and Democrats as weak on criminal justice, despite the fact that the updated criminal code increased sentences for gun crimes and sexual assault and created a new felony offense for shooting a firearm in public.
The issue of carjacking took center stage as the new code reduced sentences for the crime. The law would have applied a 24-year maximum sentence for carjacking, reduced from 40 years—the same amount that's applied to second-degree murder, according to the code's author, defense attorney Patrice Sulton.
Civil rights lawyer Udi Ofer demanded to know how a criminal code that still includes harsher penalties for armed carjacking than more than a dozen states qualifies as "soft on crime."
"This vote goes well beyond D.C.," said Ofer. "Mass incarceration was not a product of mass crime. It was a product of mass fear-mongering and fights between party elites on who can be 'tougher.' The victims of these political fights have been millions of people. More will now suffer."

Despite Hagerty's claim that the resolution was necessary to end "the crime spree that is happening in our major cities," carjackings in D.C. this year have been reported at roughly the same level as they were by this point last year. Violent crime is down by 8% in the district compared to March 2022.

"We know that these votes were driven by politics, not by data," said Ofer. "Democrats are terrified that Republicans will portray them as soft on crime, and the Republican Congressional Committee has already announced that it will run ads against House Democrats who voted for [the] D.C. bill."
Soon after the resolution was passed, Republicans promptly released attack ads targeting 14 Democrats who opposed it in the House.
In the U.S. House, progressives and proponents of statehood and self-determination for Washington, D.C.—which Biden has claimed to support—denounced the Senate's first vote in three decades that blocked a law passed by local lawmakers in the district.
"Supporting statehood in words is not sufficient," said Rep. Alexandria Ocasio-Cortez of New York. "We need to support statehood in our governance and in our actions."
Rep. Eleanor Holmes Norton (D-D.C.) said she would work to "convince President Biden that his intention to sign the disapproval resolution is incompatible with his Statement of Administration Policy."

"Even if President Biden signs the resolution and denies D.C. residents the very self-governance that he has claimed to support, this chapter of D.C.'s continuing fight for autonomy is, in itself, a powerful argument for the full rights that can only be provided by D.C. statehood,"
said
Holmes Norton. "I will not stop until the job is done."
News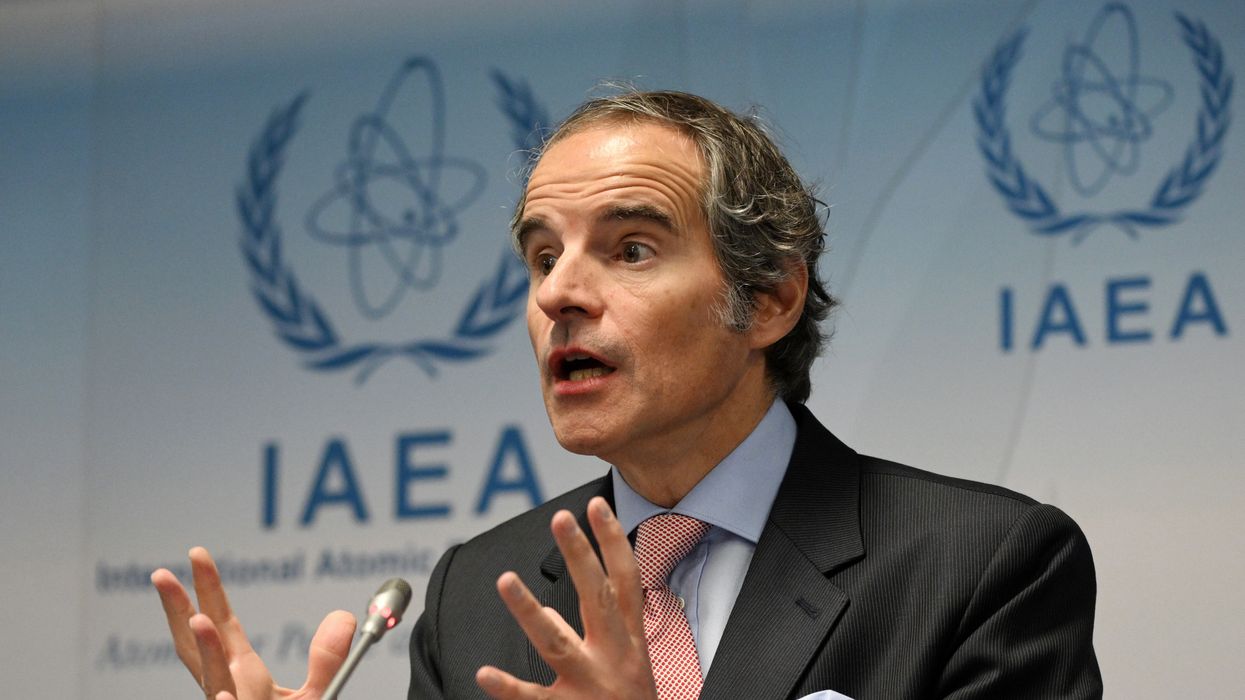 "What are we doing? How can we sit here in this room this morning and allow this to happen? This cannot go on," International Atomic Energy Agency chief Rafael Grossi said following a massive Russian attack on Ukraine.
The largest nuclear energy plant in Europe, located in southern Ukraine, lost all off-site power for the sixth time in a year as Russian forces carried out a massive missile attack on Thursday, once again raising fears of a nuclear catastrophe with continent-wide implications.
Rafael Grossi, director-general of the International Atomic Energy Agency, expressed dismay over the repeated near-misses at the Zaporizhzhia nuclear plant and said he is "astonished by the complacency" in the face of such a threat.
"What are we doing? How can we sit here in this room this morning and allow this to happen? This cannot go on," Grossi said in a statement to the IAEA Board of Governors. "Each time we are rolling a dice. And if we allow this to continue time after time then one day our luck will run out. I call on everyone in this room today and elsewhere—we must commit to protect the safety and security of the plant. And we need to commit now."
Grossi noted that Thursday marked the first time since November that the nuclear plant has lost all off-site power, sparking the activation of emergency diesel generators. The IAEA chief said there is enough diesel at the facility to power it for just over two weeks.
A constant supply of power to the plant is necessary to prevent a nuclear meltdown.

"This is the sixth time—let me say it again, this is the sixth time—that the Zaporizhzhia nuclear power plant has lost all off-site power and has had to operate in this emergency mode," Grossi said. "Let me remind you—this is the largest nuclear power station in Europe."
Russian forces currently control the nuclear facility, which IAEA inspectors visited in September following months of grave safety concerns.
In the wake of the trip, the United Nations agency issued a report warning that "any further escalation affecting the six-reactor plant could lead to a severe nuclear accident with potentially grave radiological consequences for human health and the environment in Ukraine and elsewhere."
Last March, Greenpeace released an analysis similarly cautioning that a Zaporizhzhia disaster could "render vast areas of the European continent, including Russia, uninhabitable for decades."
Energoatom, Ukraine's state nuclear energy operator, told the Associated Press on Thursday that the power supply to Zaporizhzhia can be restored "within a day or two" and that emergency fixes to a disconnected power line are underway.
Energoatom has accused the Russian forces occupying the plant of compromising its physical integrity. Citing the nuclear energy firm, The New York Timesreported earlier this week that "Russian soldiers have recently set up machine guns on the grounds of the plant, placed military equipment in engine rooms, covered windows with sandbags, and even carried out indoor welding work that has set off fire alarms."
"Those actions come on top of damage from shelling last summer, including to an area where spent nuclear fuel is stored; disruptions to the plant's management in power struggles with Russian occupiers; and the shutdown of the complex's six reactors," the Times noted.
During Thursday's barrage, Russia reportedly launched more than 80 missiles in the direction of Ukrainian cities—dozens of which were intercepted, according to Ukrainian officials.
AP reported that "the Russian Defense Ministry said the strikes were in retaliation for a recent incursion into the Bryansk region of western Russia by what Moscow claimed were Ukrainian saboteurs. Ukraine denied the claim and warned that Moscow could use the allegations to justify stepping up its own assaults."
The bombardment came as the prospect of a diplomatic resolution to the war in the near future appeared virtually nonexistent after more than a year of deadly fighting, with Russia continuing its assault on Ukraine while western governments—principally the United States—continue to pump weapons into the war zone.
"Let there be no doubt: Putin should immediately stop this insanity in Ukraine," The Intercept's Jeremy Scahill wrote in a column last week. "This is a gruesome and murderous campaign he's engaged in, and the death toll is shocking. The Biden administration should do what we are constantly told is untenable, unrealistic, or characterized as appeasement: make a negotiated end to the war the top priority."
"It's a reasonable position for people watching this bloodbath to want to do everything possible to help Ukrainians defend themselves, and supporting weapons transfers to Ukraine does not make you a pawn of the U.S. imperial state," Scahill continued. "But the argument over whether the U.S. and NATO should be giving military aid is a trap because it's presented as a binary choice. What has our government done to seek alternative paths? Has it exhausted all diplomatic efforts?"
News
SUPPORT OUR WORK.
We are independent, non-profit, advertising-free and 100%
reader supported.