For Immediate Release
January, 06 2016, 08:00am EDT
Contact:
Reprieve's London office can be contacted on: communications [at] reprieve.org.uk / +44 (0) 207 553 8140.,Reprieve US,, based in New York City, can be contacted on Katherine [dot] oshea [at] reprieve.org
Executions Surge Among UK's Allies
WASHINGTON
The use of the death penalty last year increased dramatically in countries closely allied to the UK, including Saudi Arabia and Pakistan, according to new figures collated by human rights organization Reprieve.
The governments of Saudi Arabia and Pakistan both oversaw unprecedented numbers of executions. The Pakistani authorities hanged some 322 people after reinstating the death penalty in December 2014 - making it the world's third most prolific executioner. Saudi Arabia killed 158 people in 2015, in comparison with approximately 88 in 2014. The Saudi authorities went on to begin 2016 with a mass execution of 47 prisoners on Saturday (2nd). Those killed included Sheikh Nimr, a well-known activist and critic of the government, and three young men arrested for attending protests.
China was believed to have topped the list of executioners in 2015, killing over 1,000 people, although exact figures are a state secret. Iran followed close behind, with nearly 1,000 hangings - a marked increase from 2014.
Executions took place amid concerns over juvenile arrests, unfair trials and the use of police torture to extract statements. In Saudi Arabia, there are fears that three juveniles arrested for attending protests - Ali al-Nimr, Dawoud al-Marhoon and Abdullah al-Zaher - could be next in line for execution, despite having been tortured into 'confessing.'
The UK government is known to have signed security and justice-related cooperation agreements with both the Saudi and Pakistani governments - support that includes funding for Pakistani counter-narcotics forces, whose arrests have led to death sentences. Last night, Tobias Ellwood was repeatedly asked by MPs to publish secret Foreign Office and Home Office cooperation agreements with the Saudi government, and to condemn that government's executions. However, he refused to do so.
Concerns have also been raised about the UK's commitment to preventing executions, after it emerged the government had abandoned its previous strategy for the abolition of the death penalty.
Commenting, Maya Foa, Director of Reprieve's death penalty team, said: "Over the last year execution rates accelerated dramatically in both Iran and Saudi Arabia, while Pakistan embarked on an unprecedented execution spree that saw more than 300 people hanged. All three countries handed down death sentences to children, the mentally ill, and people convicted of non-lethal offences - from political protest in Saudi Arabia to drug offences in Pakistan to 'crimes against God' in Iran.
"Despite these alarming spikes in the use of capital punishment, 2015 saw the British Government abandon its commitment to fight the death penalty overseas, while providing millions in funding for brutal police forces which send non-lethal offenders to death row. Reprieve is now calling for the Government to publish a proper plan to fight the death penalty abroad, and freeze support for foreign police forces whose raids enable executions".
Reprieve is a UK-based human rights organization that uses the law to enforce the human rights of prisoners, from death row to Guantanamo Bay.
LATEST NEWS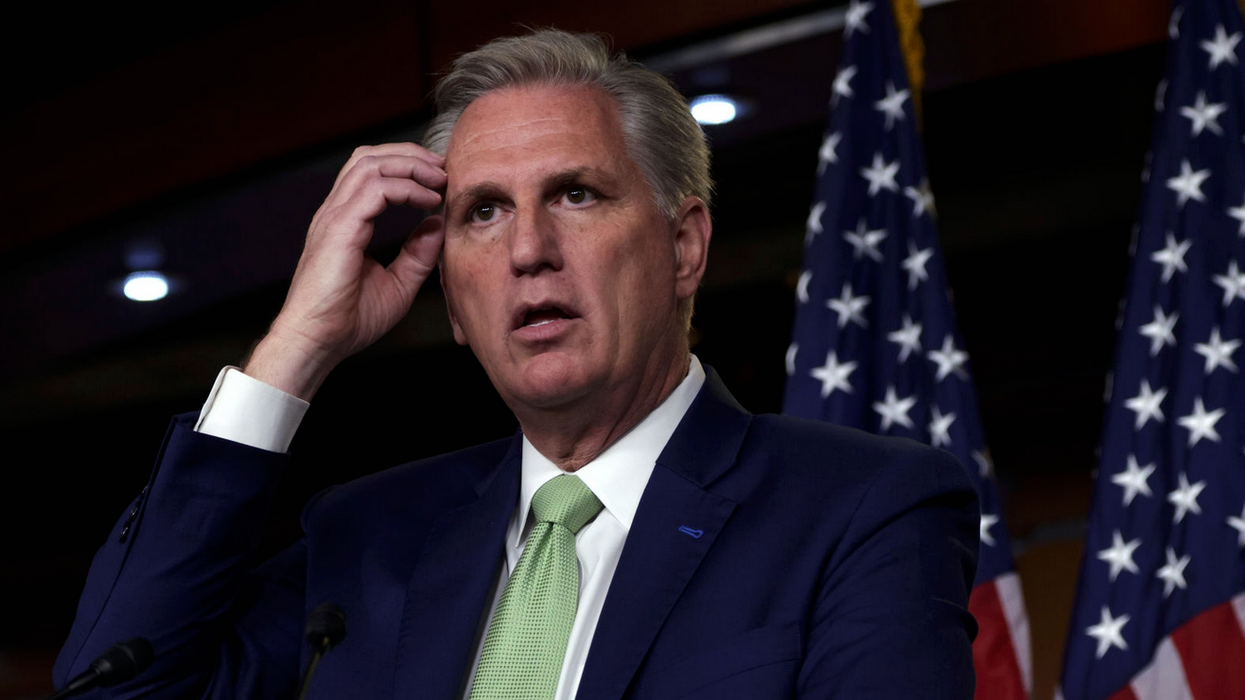 "We have no plans to stop our unionization drive."
After House Republicans passed a rules package that contains union-busting language aimed at preventing Capitol Hill staff from exercising their right to organize and collectively bargain for better wages and conditions, the Congressional Workers Union pledged Monday to keep fighting for more workplace democracy.
"Though we are disappointed to see the GOP-passed rules package include both anti-worker and anti-union language, we are not surprised and have prepared for attacks from the very same party that claims to value America's working class," the CWU said in a statement.
Underscoring the hollow nature of the GOP's attempts to rebrand itself as pro-working class, House Republicans, led by newly elected Speaker Kevin McCarthy (Calif.), made clear last week that one of their first orders of business would be to reverse progress made last year when Democrats passed a resolution enabling congressional staffers to form unions.
"What Kevin McCarthy and his aides fail to realize is that our organizing drive—which aims to elevate workers' rights of staffers on both sides of the aisle—existed long before he cobbled together enough votes to win the speakership, and it will continue after," the CWU said Monday.
"The dozens of worker wins we secured last year were years in the making and made possible by current and former Hill staff who bravely spoke up before any resolution passed," the union added. "We have no plans to stop our unionization drive, and this has in fact invigorated workers to want to utilize their collective power even more and cement our seat at the table so no matter what party is in control. Our right to a democratic workplace is here to stay."
News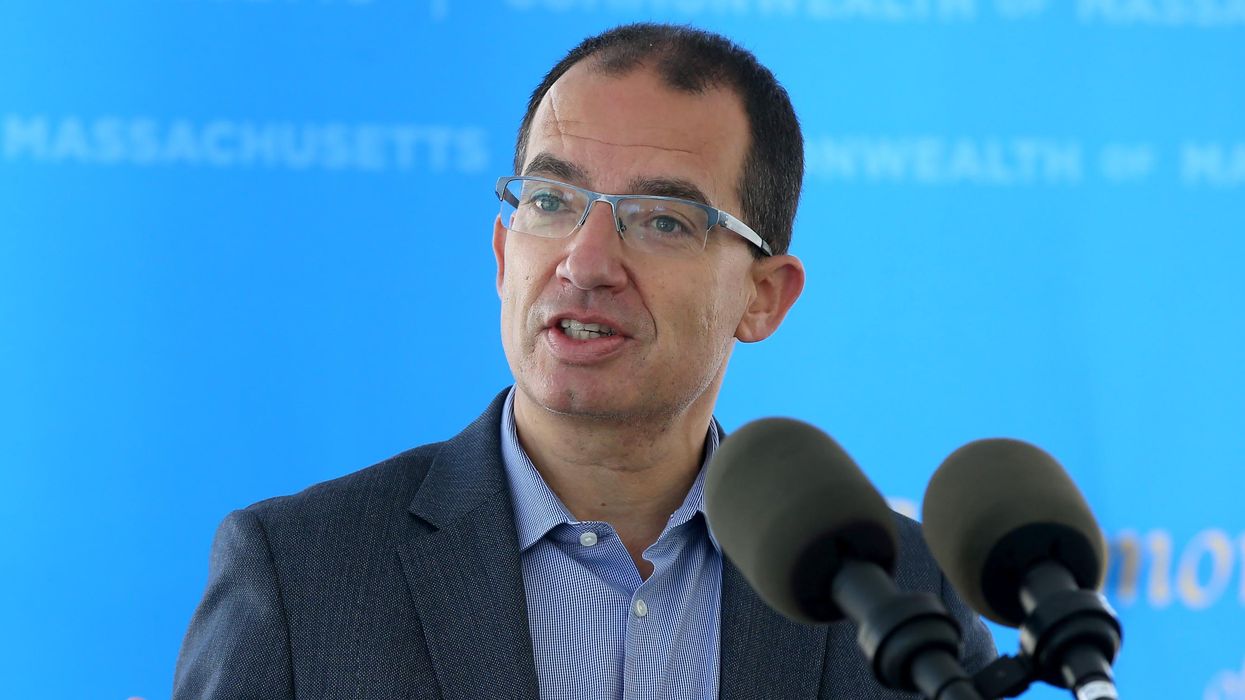 "This vaccine isn't just Moderna's, it was developed in collaboration with a government agency," said one campaigner. "It should be available and affordable for everyone, everywhere."
The Massachusetts-based pharmaceutical giant Moderna faced angry backlash on Tuesday following the CEO's announcement that the firm is considering pricing its Covid-19 vaccine somewhere between $100 and $130 per dose in the United States.
The upper end of that range, according to the People's Vaccine Alliance (PVA), would represent a 4,000% markup above the cost of manufacturing the shot, which experts have pegged at roughly $2.85 per dose.
"The sheer greed is obscene," said PVA policy co-lead Julia Kosgei, who stressed that "billions of taxpayer dollars went into the development of mRNA vaccines."
"This vaccine isn't just Moderna's, it was developed in collaboration with a government agency based on decades of publicly-funded research," Kosgei said. "It is the people's vaccine—and it should be available and affordable for everyone, everywhere."
Stephane Bancel, Moderna's billionaire CEO, defended the proposed price range in an interview on the sidelines of the J.P. Morgan Healthcare Conference in San Francisco, tellingThe Wall Street Journal that he believes "this type of pricing is consistent with the value" of the vaccine, which was developed with the crucial help of government scientists.
In 2020, Moderna admitted that 100% of the funding for its vaccine development program came from the federal government—which, despite its leverage, has refused to force the company to share its vaccine recipe with the world.
"We need to learn from this pandemic and break big pharma's monopolies."
Moderna's pricing plans come as the Biden administration is transitioning away from its free coronavirus vaccine program, shifting costs onto insurers and patients—and leaving the uninsured and underinsured with potentially significant bills.

In August, the Health and Human Services Department announced that "as early as January 2023, the administration anticipates no longer having federal funds to purchase or distribute vaccines and will need to transition these activities to the commercial market, similar to seasonal flu or other commercially available vaccines."
The Washington Post's Rachel Roubein noted Tuesday that "the federal government has paid far less for the company's vaccine than the potential price for commercial insurers. Moderna's updated booster shot cost the Biden administration about $26 per dose last summer, according to federal supply contracts."
The Kaiser Family Foundation (KFF) warned in a recent policy brief that the commercial price of coronavirus shots "could discourage vaccination."
"The suggested average price for Covid-19 vaccines after commercialization ($96 to $115 per dose) is significantly higher than the commercial price for the annual flu vaccine ($18 to 28 per dose), and could be a cost barrier for the uninsured and underinsured, who have no guaranteed mechanism for receiving COVID-19 (or any) vaccines once federal supplies are depleted," KFF observed. "While most consumers with public and private insurance will be protected from having to pay directly for vaccine costs, those who are uninsured and underinsured may face cost barriers when the federally-purchased vaccine doses are depleted. In addition, as private payers take on more of the cost of vaccinations and boosters, this could have a small upward effect on health insurance premiums."
In a statement, Kosgei argued that "it doesn't have to be like this."
"The World Health Organization is supporting a program to share mRNA vaccine technology with producers in low and middle-income countries," said Kosgei. "In a future pandemic, this could rapidly supply doses for the entire world, but Moderna's patents are standing in the way. We need to learn from this pandemic and break big pharma's monopolies."
News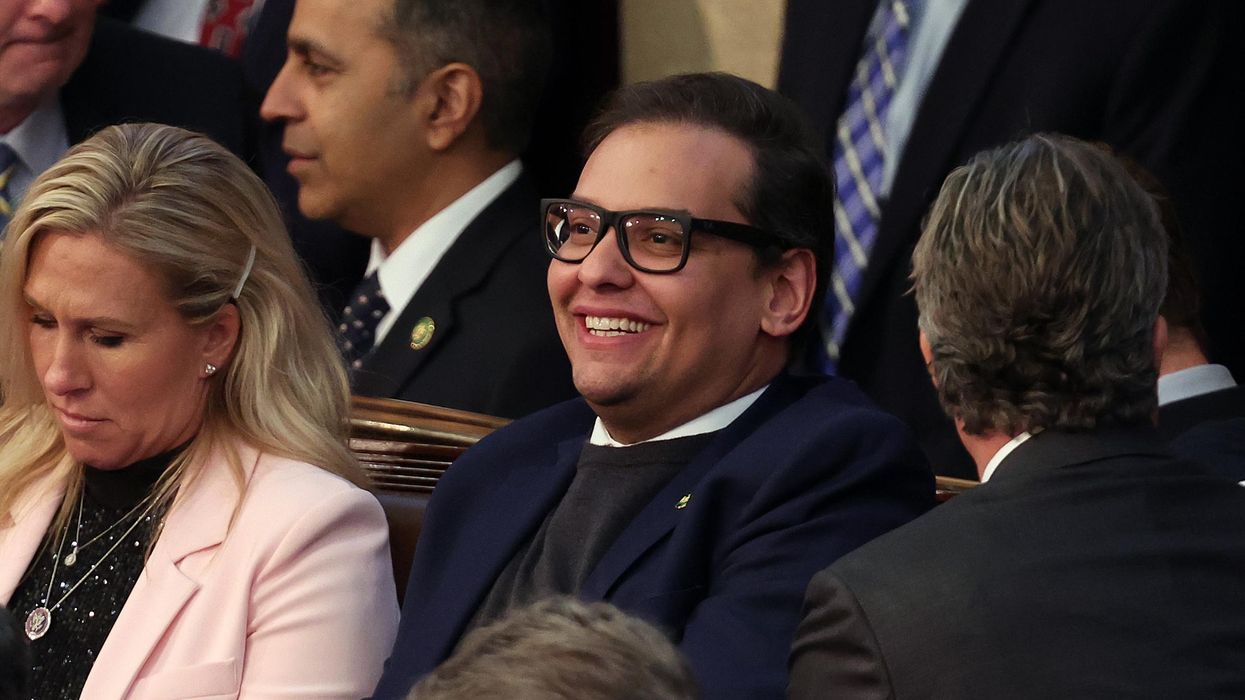 "It's telling that the very first action of the incoming MAGA Republican-led House was to kneecap a bipartisan office that oversees congressional ethics."
In one of their first acts in the majority, House Republicans on Monday approved a rules package that will dramatically hinder the Office of Congressional Ethics, an independent body tasked with investigating complaints about sitting lawmakers.
The change came as a number of House Republicans—including newly elected Rep. George Santos (R-N.Y.)—are facing growing scrutiny for alleged ethics violations that range from potentially running afoul of campaign finance laws to defying congressional subpoenas issued as part of the January 6 investigation.
House Speaker Kevin McCarthy (R-Calif.) opposed the establishment of the Office of Congressional Ethics (OCE) in 2008, and Republicans have repeatedly targeted the body in the years since its creation.

"It speaks volumes that House Republicans' first order of business after electing Kevin McCarthy as speaker is to gut the Office of Congressional Ethics, making it easier for House members—including those complicit in the conspiracy to overturn the 2020 election—to evade responsibility for misconduct," said Sean Eldridge, the founder and president of Stand Up America.
"This kind of self-serving behavior is why many Americans have lost faith in politics," Eldridge added. "McCarthy and his fellow MAGA Republicans have sent a clear message about their priorities and who is actually in charge in the new House: corrupt politicians."
The changes enacted by the House GOP on Monday impose an eight-year term limit on the eight members of the OCE, a change that will force out three of the four Democrats currently sitting on the board.
The new rules will also require OCE to hire all of its staff for the 118th Congress within a period of 30 days, a restriction that outside ethics watchdogs say "essentially limits any hiring for the office, including investigative staffers, to an impossibly brief period that would make it extremely difficult to rigorously assess candidates for these high-stakes jobs."
"Additionally," notes the Campaign Legal Center, "the 30-day hiring period applies to the entire 118th Congress, meaning that regardless of when a vacancy at the OCE occurs under this rule, the position cannot be filled."
Any new hires would require the approval of at least four OCE board members.
"This is about protecting their ethically-challenged members like fraudster George Santos or January 6 subpoena-defying Jim Jordan from accountability."
Citizens for Responsibility and Ethics in Washington (CREW) warned the changes enacted by House Republicans late Monday are "a disaster for everyone except corrupt politicians."

Kyle Herrig, president of the watchdog group Accountable.US, said in a statement that "this is about protecting their ethically-challenged members like fraudster George Santos or January 6 subpoena-defying Jim Jordan from accountability—or perhaps in anticipation of a new wave of corruption allegations and ethics violations from other MAGA extremists."
"It's telling that the very first action of the incoming MAGA Republican-led House was to kneecap a bipartisan office that oversees congressional ethics," said Herrig. "There's no good reason to make it easier for members to get away with ethics violations, which only invites problematic behavior. It sends a clear message that the MAGA House is more interested in sweeping any corruption amongst their ranks under the rug and performing political stunts against the Biden administration than they are doing anything constructive."
Santos, who has admitted to lying about numerous aspects of his background and is facing campaign finance complaints, celebrated the OCE changes as "fantastic" and called them "a good thing for transparency."
The Guardiannoted Monday that "as House Republicans moved to shield themselves from potential ethics investigations, they expanded their own investigative ability through the adoption of the rules package that allows for the creation of the special subcommittee to probe the Justice Department and intelligence agencies."
"The text of the resolution creating the subcommittee—scheduled for a vote on Tuesday—on 'the weaponization of the federal government' authorizes it to investigate any part of the federal government, including 'ongoing criminal investigations,' which Republicans have indicated could extend to probes against Trump," the newspaper reported.
News
SUPPORT OUR WORK.
We are independent, non-profit, advertising-free and 100%
reader supported.