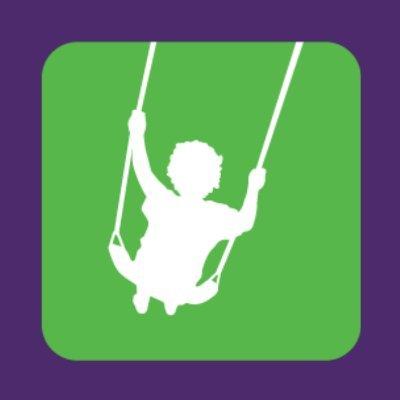 Screen-Free Week: May 4 -10, 2015
Children Around the Globe Unplug and Reconnect with the World Around Them
WASHINGTON
What: Screen-Free Week is the annual, international celebration where children, families, schools, and communities swap digital entertainment for the joys of life beyond the screen. Instead of watching TV, surfing the web, or playing with apps and video games, they read, play, think, create, get active, and spend more time with family and friends.
When: May 4-10, 2015
Why: Regardless of whether children are consuming "good" or "bad" programming, it's clear that screen media dominates the lives of far too many kids, displacing all sorts of other activities that are integral to childhood. Children who spend less time with screens are more likely to have a more healthy diet, be more active, do better in school, and spend more time in creative play. In addition, it is primarily through screens that children are exposed to harmful marketing. Screen-Free Week is a fun and innovative opportunity for families to take a break from digital entertainment and reduce their dependence on it.
Where: Homes, schools, libraries, faith communities, neighborhood associations, and businesses around the world. For a map of Screen-Free Week activities, please see https://www.screenfree.org/find-event/.
Who: Kids, families, schools, and whole communities. Organizations endorsing Screen-Free Week include the American Academy of Pediatrics, the National WIC Association, KaBOOM!, the American Academy of Child and Adolescent Psychiatry, Alliance for Childhood, the National Black Child Development Institute, and the American Public Health Association. For a complete list of endorsers, see https://www.screenfree.org/endorsers/.
Available for interviews: Nationally recognized experts on children and media--as well as parents and teachers participating in Screen-Free Week--are available for interviews.
For more information about Screen-Free Week, please visit https://www.screenfree.org.
For a fact sheet on young children and screen time, please visit https://www.commercialfreechildhood.org/unplug-preschool-citations.
Endorser quotes (https://www.screenfree.org/endorsers/) and images (https://www.screenfree.org/sfw-logos/) are also available.
Fairplay, formerly known as Campaign for a Commercial-Free Childhood, educates the public about commercialism's impact on kids' wellbeing and advocates for the end of child-targeted marketing. Fairplay organizes parents to hold corporations accountable for their marketing practices, advocates for policies to protect kids, and works with parents and professionals to reduce children's screen time.
LATEST NEWS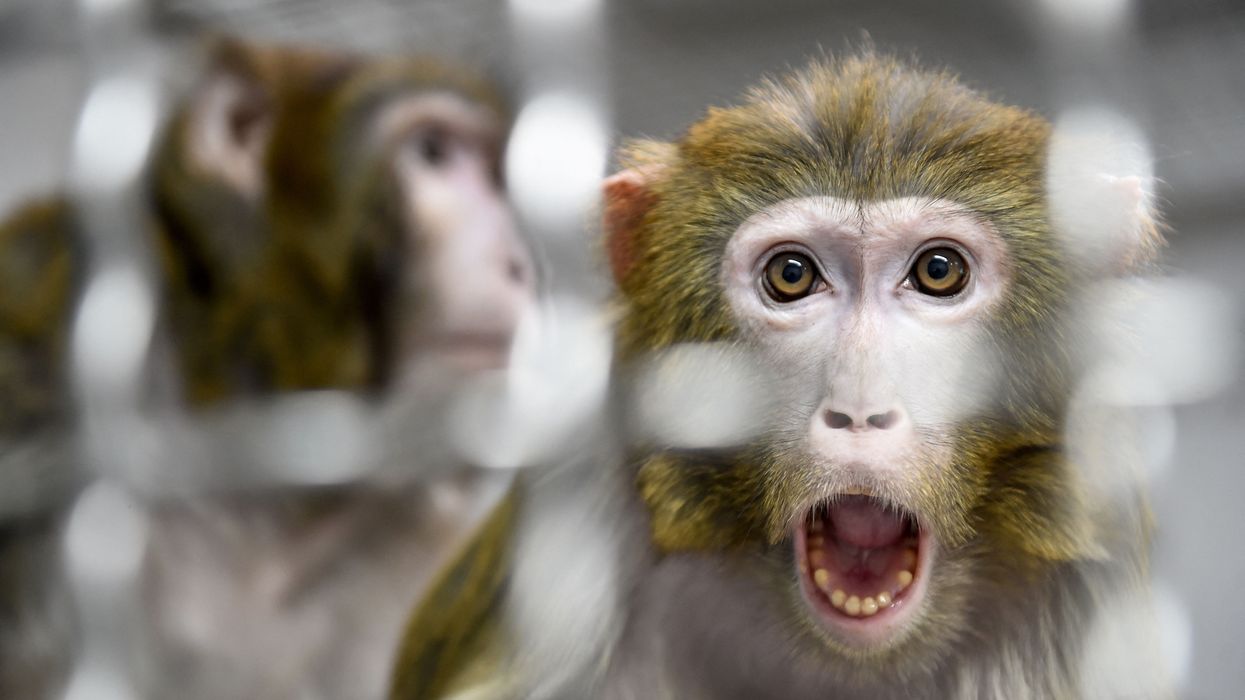 The animalrights group wants the military to stop "disturbing" tests meant to recreate symptoms of the mysterious "Havana syndrome" afflicting diplomats and other American personnel posted abroad.
People for the Ethical Treatment of Animals on Monday implored the U.S. military to reinstate a ban on the intentional wounding of animals in experiments and to stop radiation testing in an attempt to determine the cause of the mystery ailment popularly known as "Havana syndrome" that has afflicted U.S. government officials posted at diplomatic facilities in Washington, D.C. and several foreign countries.

In a letter to U.S. Defense Secretary Lloyd Austin III and Army Secretary Christine Wormuth, PETA science policy adviser Maggie Wiśniewska calls radio frequency wave testing in experiments trying to induce Havana syndrome on animals "not only cruel and wasteful but also, frankly, futile."
Wiśniewska urged the Pentagon "to renew the ban on weapons-wounding tests on dogs, cats, marine animals, and nonhuman primates and to no longer permit the wounding of any animals with weapons for medical research, development, testing, or evaluation."
This prohibition would apply to "an apparent military plan to expose monkeys to pulsed microwave radiation in a misguided attempt to determine human brain effects associated with an acquired neurosensory syndrome commonly referred to as 'Havana syndrome' and the ongoing experiment funded by the U.S. Army at Wayne State University that involves irradiating ferrets with a radio frequency directed weapon in an irrelevant attempt to study the cognitive, behavioral, vestibular, and cochlear health effects of Havana syndrome in humans."
In 1983, PETA exposed and fought to shut down a Pentagon "wound lab" where animals including dogs and goats were shot for medical training and experimentation. In 2005, U.S. Army Regulation 40-33 banned the use of dogs, cats, marine animals, and nonhuman primates in experiments "conducted for the development of biological, chemical, or nuclear weapons."
However, in 2020 the U.S. Army Medical Research and Development Command (USAMRDC) issued Policy 84, which permits the purchase of live animals to inflict wounds upon using a weapon for the purpose of conducting medical research, development, testing, or evaluation."
In March 2022 PETA filed a Freedom of Information Act (FOIA) request for documents and images related to USAMRDC-approved wound testing of animals. After initially stating it had at least 2,000 such files, USAMRDC backtracked and claimed that it had only one record relating to animal wound testing and that the responsive record to PETA's FOIA request is "classified... in the
interest of national defense or foreign policy."
PETA argues that the military's decision to use live animals in testing related to Havana syndrome is "counterproductive" due to biological differences between humans and species subjected to the experiments, as well as the widespread availability of non-wounding research methods and the likelihood that radio frequency waves did not cause the mysterious ailment.
The U.S. government has a long history of radiation experiments not only on animals but also on human beings. Scores of institutions, including some of North America's most prominent universities, laboratories, and hospitals hosted government and military experimentation on both volunteers and unwitting test subjects in the MK-ULTRA mind control experiments and other highly unethical and sometimes deadly programs.
People suffering from Havana syndrome—so named because it was first identified by U.S. and Canadian diplomats and embassy staff in the Cuban capital—experienced what The Lancetdescribed as "an abrupt onset of unusual clinical symptoms."
"Affected individuals described hearing a sudden loud noise that was perceived to have directional features, and that was accompanied by pain in one or both ears or, in some cases, pressure or vibrations felt in their head," the British medical publication explained. "Some of the diplomats also reported tinnitus, visual problems, vertigo, and cognitive difficulties."
A global U.S. intelligence probe concluded earlier this month that it is "highly unlikely" that a foreign adversary is behind the illness, and that the symptoms reported by hundreds of U.S. personnel "were probably the result of factors that did not involve a foreign adversary, such as preexisting conditions, conventional illnesses, and environmental factors."
News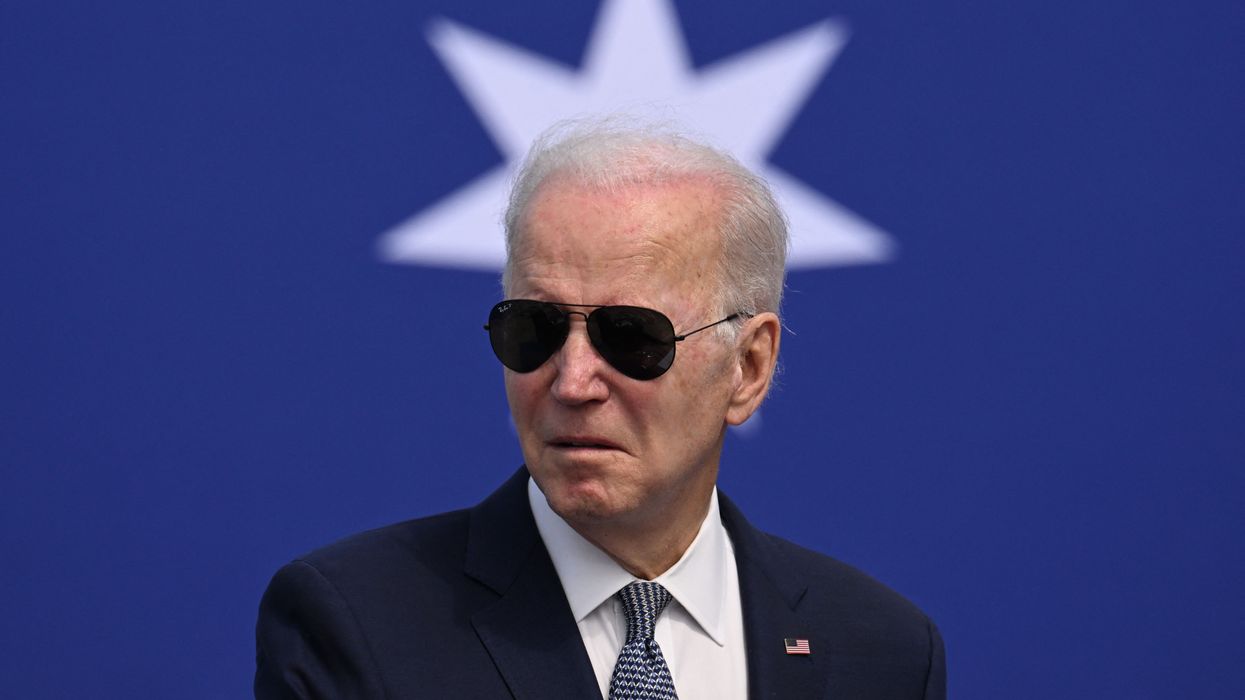 Calling the decision "wrong on every level," one Democratic senator said it "destroys our climate goals and undermines international climate ambition."
Progressives on Capitol Hill joined climate advocates and Indigenous leaders across the country Monday in blasting U.S. President Joe Biden for his administration's approval of ConocoPhillips' Willow oil project on federal land in Alaska.
"The Biden administration has committed to fighting climate change and advancing environmental justice—today's decision to approve the Willow project fails to live up to those promises," declared U.S. Sen. Ed Markey (D-Mass.) along with a trio of House Natural Resources Committee leaders, Reps. Raúl Grijalva (D-Ariz.), Alexandria Ocasio-Cortez (D-N.Y.), and Jared Huffman (D-Calif.).
The four Democrats argued that "their decision ignores the voices of the people of Nuiqsut, our frontline communities, and the irrefutable science that says we must stop building projects like this to slow the ever more devastating impacts of climate change."
"We are failing frontline environmental justice communities who are bearing the brunt of climate chaos."

In a move widely seen as an attempt to temper criticism of the decision to greenlight Willow, the Biden administration on Monday also announced new restrictions for offshore oil lease sales in the Arctic Ocean and across Alaska's North Slope.
"While we acknowledge that the administration also just announced that it is conserving new public lands and waters in the Arctic, split decisions in the face of the climate crisis are not good enough," the Democrats said. "This administration clearly knows what the path to a cleaner and more just future looks like—we wish they hadn't chosen to stray so far from that path with today's Willow decision. The only acceptable Willow project is no Willow project."
Markey—who earlier this month co-led a letter to Biden with Grijalva—added in a solo statement that "approval of the Willow Project is an environmental injustice. The Biden administration's decision to move forward with one of the largest oil development projects in decades sends the wrong message to our international partners, the climate and environmental justice movement, and young people who organized to get historic clean energy and climate investments into law last year."
"This decision not only leaves an oil stain on the administration's climate accomplishments and the president's commitment not to permit new oil and gas drilling on federal land, but slows our progress in the fight for a more livable future and puts into harm's way the neighboring Native Village of Nuiqsut and the Arctic landscape," the senator warned.
"By investing in the fossil-fueled past and not the green-energy future, we are failing frontline environmental justice communities who are bearing the brunt of climate chaos, and American consumers who remain at the whim of rising and volatile prices of oil and gas," he continued. "I am in solidarity with the community of advocates who oppose this disastrous decision and will continue fighting alongside them to put our people and our planet ahead of the profits of Big Oil."
Huffman similarly called the administration's move "incredibly disappointing" while also stressing that "the fight isn't over—I'll keep working to stop this climate disaster and protect the tribes and wildlife that depend on a fossil fuel-free Arctic."

Amid expectations that the project soon will be challenged in court, other federal lawmakers also piled on.
After highlighting Biden's failure to deliver on a 2020 campaign pledge to prevent new fossil fuel leases for public lands and waters, Rep. Rashida Tlaib (D-Mich.) said that "this disastrous decision to approve the Willow project in Alaska, one of the largest oil development projects in decades, will have devastating consequences on our planet, frontline communities, and wildlife."
The president "is making the wrong decision approving the Willow project," charged Congressman Jamaal Bowman (D-N.Y.). "Our beautiful federal lands and indigenous communities will be harmed when they need to be protected. It's time we plan for the clean energy future instead of continuing on the path of fossil fuels."

Sen. Jeff Merkley (D-Ore.) suggested that Willow—if the 30-year project moves forward as planned—will further damage not only the planet but also the Biden administration's global reputation in terms of battling the climate emergency.
The "decision on Willow is wrong on every level," he said. "It destroys our climate goals and undermines international climate ambition. We can't ask other nations to curb dirty energy production if we're greenlighting fossil projects."

News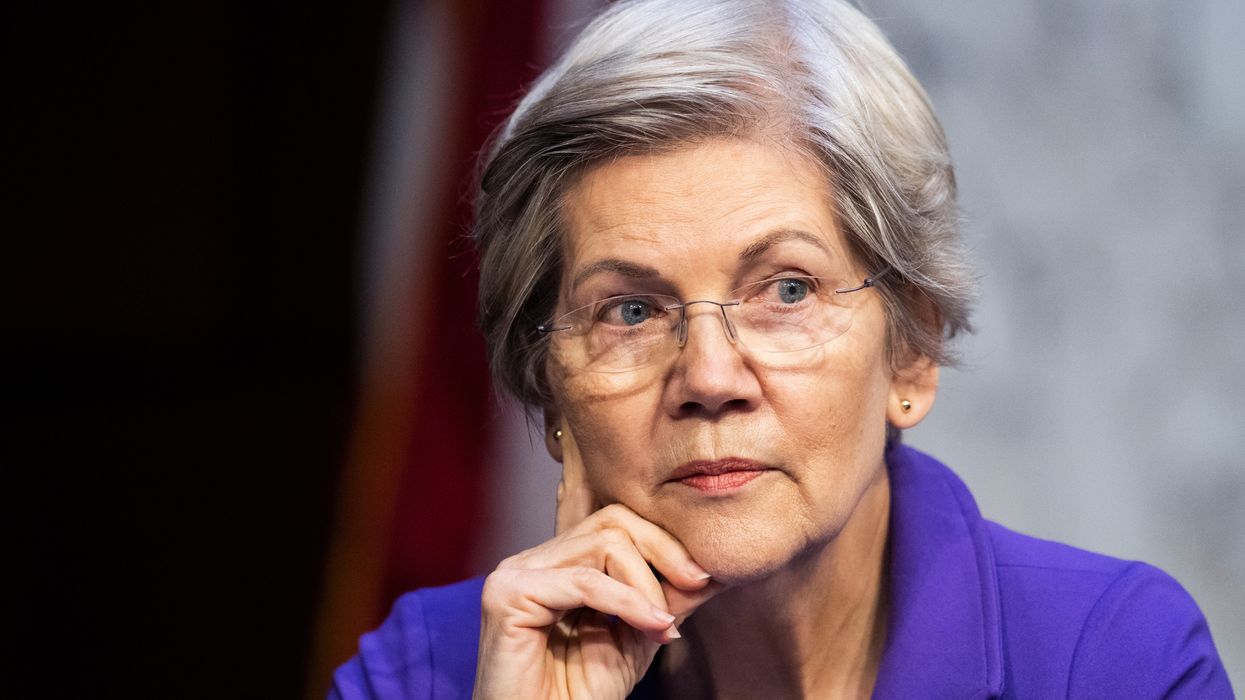 The senator also demanded a federal investigation into potential insider trading by executives.
U.S. Sen. Elizabeth Warren on Monday weighed in on the collapse of Silicon Valley Bank, taking to The New York Times' opinion section to offer her view on how the financial institution failed, while also looking ahead and detailing "what Washington must do—quickly—to prevent the next crisis."
Namely, the Massachusetts Democrat wrote, the federal government must ensure the bank's risky behavior isn't rewarded with bonuses and generous compensation for executives, and must determine whether insider trading tipped off Silicon Valley Bank (SVB) executives regarding their firm's impending failure last Friday.

Joining other progressives including Sen. Bernie Sanders (I-Vt.) and former Labor Secretary Robert Reich in noting that Republican lawmakers' push to roll back oversight and liquidity requirements allowed SVB to "load up on risk" and made it more vulnerable to failure, Warren pointed to the conduct of bank executives just before the Federal Deposit Insurance Corporation (FDIC) was forced to save the institution.
Just hours before the California-based firm collapsed on Friday, Warren wrote, "SVB executives were busy paying out congratulatory bonuses," estimated to be as high as $140,000 for managing directors, according toCNBC.
"If we are to deter this kind of risky behavior from happening again, it's critical that those responsible not be rewarded."
The bonuses were for work performed in 2022, when SVB was largely serving a small, wealthy subset of the U.S. population—"a concentrated group of tech companies with big deposits, driving an abnormally large ratio of uninsured deposits," Warren wrote.
Securities and Exchange Commission (SEC) filings also show that SVB CEO Greg Becker sold $2.27 million in bank stocks in late February and $1.1 million in stocks in January.

The bank took a risk by heavily concentrating its assets in a single industry, and then by investing a large share of the funds into long-term Treasury bonds "that promised good returns when interest rates were low," wrote Reich at Substack on Monday. When interest rates rose, the value of the bonds fell and "the gusher of venture capital funding to startup and tech companies slowed, because venture funds had to pay more to borrow money."

"As a result, these startup and tech companies had to withdraw more of their money from the bank to meet their payrolls and other expenses," Reich continued. "But the bank didn't have enough money on hand."

The business model used by SVB executives including Becker "was great for SVB's short-term profits, which shot up by nearly 40% over the last three years," wrote Warren. But with regulators forced to take over SVB and then on Sunday to dissolve Signature Bank—a New York-based institution also heavily tied to tech—to mitigate the damage done, she added, "now we know its cost."

As SVB executives were celebrating their bonuses Friday, "businesses and nonprofits with accounts at the bank [were left] alarmed that they wouldn't be able to pay their bills and employees," the senator wrote.

"SVB and Signature shareholders will be wiped out, but their executives must also be held accountable," she added. "Mr. Becker of SVB took home $9.9 million in compensation last year, including a $1.5 million bonus for boosting bank profitability—and its riskiness. Joseph DePaolo of Signature got $8.6 million. We should claw all of that back, along with bonuses for other executives at these banks. Where needed, Congress should empower regulators to recover pay and bonuses."

Morris Pearl, former BlackRock managing director and chair of the economic justice group Patriotic Millionaires, added that Becker and other executives should not be rewarded for failing "to foresee the consequences of the current market and the Federal Reserve interest rate hikes" as they "put tens of billions of dollars of risk on the shoulders of businesses and workers."

"SVB's incompetence in running their financial institution has led to a crisis impacting regular Americans," said Pearl. "Bankers always say that regulators get in the way of doing their jobs and making profits, but this is what happens when Congress takes them at their word and loosens regulations. Bank managers have an inherent conflict of interest regarding government oversight; they get the credit if things go well, and the FDIC takes the hit if things go south."
In addition to clawing back bonuses and exorbitant executive pay to ensure there are material consequences for SVB's mismanagement, Warren wrote at the Times, prosecutors should also "investigate whether any executives engaged in insider trading or broke other civil or criminal laws."
Rep. Ruben Gallego (D-Ariz.), who is running for Sen. Kyrsten Sinema's (I-Ariz.) Senate seat, echoed Warren's call.
"If we are to deter this kind of risky behavior from happening again," said Warren, "it's critical that those responsible not be rewarded."

News
SUPPORT OUR WORK.
We are independent, non-profit, advertising-free and 100%
reader supported.