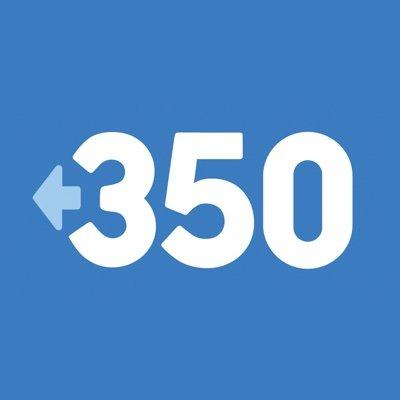 For Immediate Release
December, 12 2014, 03:00pm EDT
Contact:
Lindsay Meiman,Senior U.S. Communications Specialist,lindsay@350.org,us-comms@350.org,+1 347 460 9082,New York, USA
53,000+ Call on UNFCCC to Ban Fossil Fuel Corporations from the Climate Talks
The World Health Organization bans tobacco lobbyists, but the UNFCCC has no such protections
LIMA, Peru
Climate activists presented the UNFCCC Secretariat today with over 53,000 signatures calling for fossil fuel corporations and their lobbyists to be banned from the UN Climate Talks.
"This process needs to hear the voices of the people, not polluters," said Hoda Baraka, Global Communications Manager for 350.org, an international climate campaign that collected the signatures. "The fossil fuel industry is actively lobbying against climate action and standing in the way of progress. When you're trying to burn the table down, you don't deserve a seat at it."
The petition should add momentum to a much broader effort underway by a growing coalition of groups who are looking to combat fossil fuel industry influence and corporate capture at the national, as well as international level.
"Here in Lima, we're seeing how the interests of rich countries and their dirty energy corporations are put before the needs of vulnerable people and the planet," said Pascoe Sabido, Researcher and Campaigner at Corporate Europe Observatory. "It's just common sense that those who are causing the crisis should be kept as far away from solving it as possible. If the UN talks are going to deliver fair and ambitious actions on climate change, we need to see both national and international actions to end the cosy relationship between polluters and our governments."
Other negotiations provide examples for how the UNFCCC could approach restricting industry influence. The World Health Organization, for instance, has banned the tobacco industry from tobacco control talks and requires countries to disclose any contact with industry lobbyists. The UNFCCC has no such protections or requirements.
"We have kept abusive industries out of lifesaving policymaking before, and we must do it again. Delegates must look to the precedent set by the global tobacco treaty, which bars the tobacco industry from having a role in public policymaking," said Patti Lynn, managing director at Corporate Accountability International. "Giving a seat at the table to the very industries that are fueling this crisis and profiting from the talks' failure is akin to letting the fox guard the hen house. Delegates must resolve to show Big Energy the door before next year's meetings in Paris--the future of our planet depends on it."
Activists have repeatedly protested fossil fuel industry presence at the climate talks. Last year, in Poland, activists rallied outside a World Coal Industry that was planned in conjunction with the talks. Last week, at the talks here in Lima, dozens protested outside of an anti-fossil fuel divestment panel featuring speakers from Shell and the World Coal Association.
350.org collected the petition signatures over the last week, with new signatures coming in nearly every minute on Friday as the climate talks continued.
"In the face of the latest climate disaster in the Philippines, allowing the fossil fuel industry to put a corporate stranglehold on the climate talks in unacceptable," 350.org Southeast Asia Co-Coordinator Zeph Rephollo wrote in an email blast on December 9th. "It's time to kick big polluters out and make the climate talks fossil free."
The petitions signatures build on a letter issued last year by over 75 organizations calling on the UNFCCC Secretariat to ban fossil fuel lobbyists from the talks.
"At risk are both our climate and the integrity of the UNFCCC as a multilateral process to tackle climate change," the organizations wrote. "Therefore there is an urgent need for rules to govern the relationship between the UNFCCC and the fossil fuel industry, including obligations for COP Presidents: rules that would ensure the current damaging situation is avoided, by ending the undue access and influence of polluting businesses and industries, recognising that their direct commercial interests are fundamentally and irreconcilably in conflict with the urgent need for an equitable and ambitious climate policy."
350 is building a future that's just, prosperous, equitable and safe from the effects of the climate crisis. We're an international movement of ordinary people working to end the age of fossil fuels and build a world of community-led renewable energy for all.
LATEST NEWS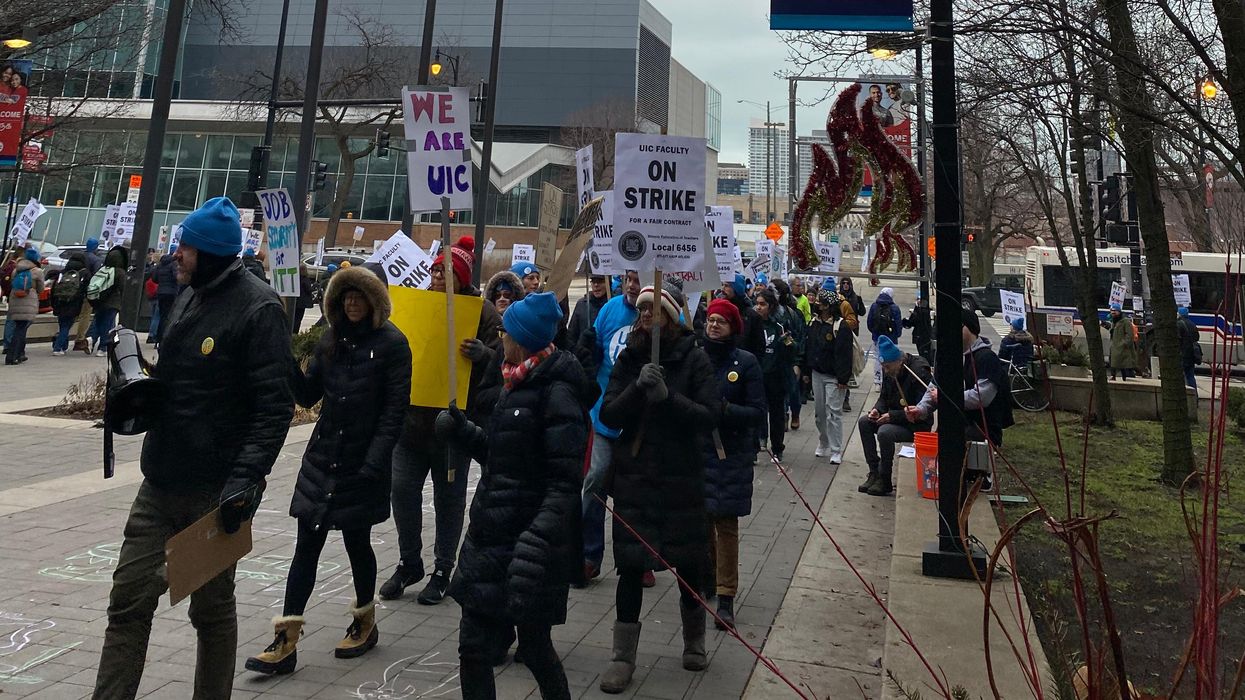 "This contract contains important gains on the issues most important to our members," said the president of the UIC United Faculty union.
Faculty members at the University of Illinois Chicago suspended their strike on Sunday after reaching a tentative deal with school administrators that includes minimum salary increases for both tenure-track and non-tenure-track staff.

"This contract contains important gains on the issues most important to our members," Aaron Krall, president of the UIC United Faculty (UICUF) union, said in a statement early Monday. "We are especially proud of winning $60,000 minimum salaries for our lowest-paid members and the commitments on student wellness and disability testing."
According to the union, the tentative contract deal—which must be ratified by UICUF members—includes:
Non-contractual, public commitments on expanding resources for student wellness and establishing psychoeducational testing;
Increased minimum salaries for the lowest-paid faculty: $60,000 NTT and $71,500 TT;
Equity adjustment to base salaries for all represented faculty;
5% average raise pools per each year of the 4-year contract;
Stronger job protections for non-tenure-track faculty; and
Expanded non-discrimination and anti-harassment policies.
The deal with university administrators was reached four days after faculty walked off the job last week to protest the lack of progress in contract negotiations and the school's refusal to budge on their demands for larger pay raises to account for higher living costs.
"We won! Strike suspended!" UICUF tweeted late Sunday following a nine-hour bargaining session that produced the tentative contract deal. "Feel free to notify your students that classes will resume tomorrow (Monday). Much, much more information is forthcoming, as well as a membership meeting where you all will vote on whether or not to ratify this contract."
As the local Chicago Sun-Timesreported Monday: "The agreement came after nine months of bargaining and 34 negotiation sessions, about half involving a federal mediator. Professors have been working without a contract since August."
Irene Mulvey, president of the American Association of University Professors, told the newspaper that "the academic labor movement is on fire right now."

"We've had decades of disinvestment at the federal and state level," Mulvey added. "[Higher education] is at a breaking point. And I think the answer is faculty organizing."

Last month, University of California graduate student workers ratified a contract deal that included better pay and benefits, ending a six-week strike that marked the largest academic employee walkout in U.S. history.

"The effects of the historic strike still reverberate across the nation, helping energize an unprecedented surge of union activism among academic workers that could reshape the teaching and research enterprise of American higher education," the Los Angeles Timesreported earlier this month. "In 2022 alone, graduate students representing 30,000 peers at nearly a dozen institutions filed documents with the National Labor Relations Board for a union election."
News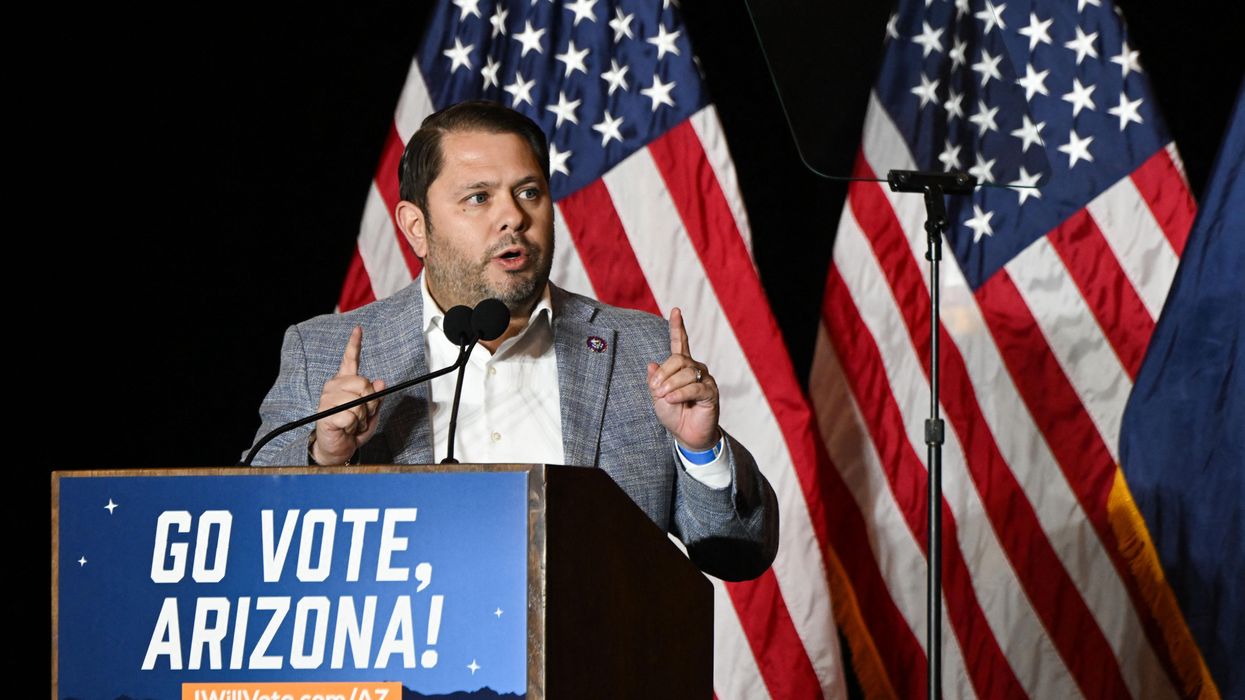 "The problem isn't that Senator Sinema abandoned the Democratic Party—it's that she's abandoned Arizona," said Rep. Ruben Gallego.
Democratic Rep. Ruben Gallego on Monday formally launched his 2024 campaign for the seat held by right-wing Sen. Kyrsten Sinema, who officially registered as an Independent in December after months of derailing the Biden administration's policy agenda and preserving tax loopholes for her corporate allies.
"The problem isn't that Senator Sinema abandoned the Democratic Party—it's that she's abandoned Arizona," said Gallego, a member of the Congressional Progressive Caucus who represents Arizona's 3rd District. "She's repeatedly broken her promises, and fought for the interests of Big Pharma and Wall Street at our expense."
"I'm running for the U.S. Senate because the rich and the powerful don't need any more advocates in Washington—but families who can't afford groceries do," Gallego added.
\u201cGrowing up poor, all I had was the American dream. It kept me going: as a kid sleeping on the floor, a student scrubbing toilets, a Marine losing brothers in Iraq.\n\nToday, too many Arizonans see their dream slipping away. I\u2019m running for the U.S. Senate to win it back for you!\u201d

— Ruben Gallego (@Ruben Gallego) 1674478803
Sinema has not yet publicly said whether she plans to run for reelection in 2024.
If she does, as The Washington Postnoted Monday, "Gallego's bid sets up a dilemma for national Democrats, who must choose whether to pour their considerable resources into backing a Democratic nominee for the seat or to support an independent incumbent."
Several Republicans—including failed gubernatorial candidate Kari Lake and failed U.S. Senate candidate Blake Masters—are also weighing 2024 runs for the seat.

A recent memo by the Democratic Party-aligned firm Public Policy Polling found that Gallego is "considerably more popular" in Arizona than Sinema and "would be a top-tier Senate candidate regardless of what she decides to do in 2024."
Other polling, including a January 2022 survey by Data for Progress, has suggested that Sinema would lose in a landslide if she runs for a second term.
Sacha Haworth, a spokeswoman for the Replace Sinema campaign at the Change for Arizona 2024 PAC, said in a statement that
"we are thrilled that there's now a Democratic candidate in this race ready to take on Kyrsten Sinema and win."
"Ruben Gallego has never backed down from fighting for Arizona, and he has what it takes to win," said Haworth. "As she jet sets with the international elite and does favors for her Wall Street donors at the expense of working Arizona taxpayers, Kyrsten Sinema shows us daily that she is only out for herself, and it's time for new leadership. We will continue to make the case as to why Arizona deserves better than Kyrsten Sinema, and do everything in our power to help Democrats win this seat."
This story has been updated to include a statement from the Replace Sinema campaign.

News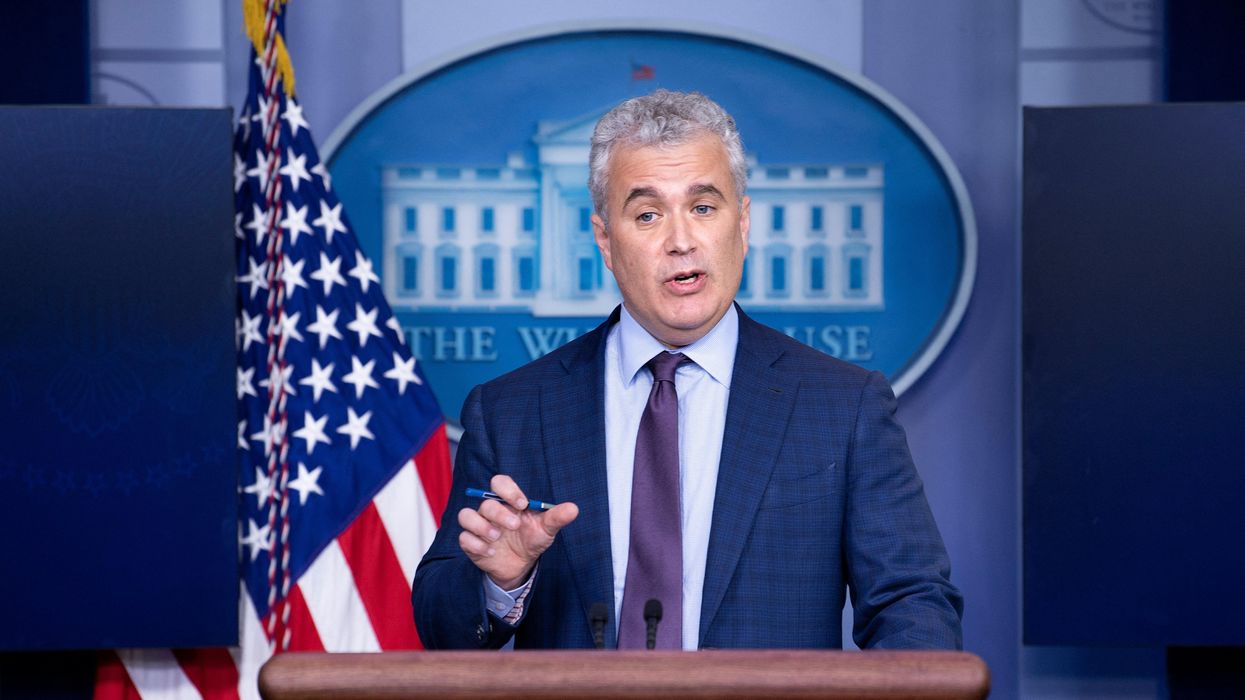 "Zients as a businessman embodies much of the corporate misconduct the executive branch led by a Democratic Party ought to be cracking down on," said one progressive strategist.

Reports Sunday that President Joe Biden has chosen Jeff Zients to replace outgoing White House Chief of Staff Ron Klain were met with alarm among progressive watchdogs, who pointed to Zients' disastrous tenure as the administration's coronavirus czar as well as his history in the corporate world—where he built a fortune investing in healthcare companies accused of fraud.
Klain, who developed a solid working relationship with progressives in Congress, is expected to depart shortly after Biden's State of the Union address on February 7.
Revolving Door Project executive director Jeff Hauser called the elevation of Zients to White House chief of staff a "catastrophic decision," saying in a statement that "the Biden administration has been at its best when it has been on the attack against corporate excesses that wide majorities of Americans find abhorrent."
"Americans are appalled by profiteering in healthcare—Jeff Zients has become astonishingly rich by profiteering in healthcare," said Hauser. "Americans are aghast at how social media companies have built monopolies and violated privacy laws—Zients served on the Board of Directors of Facebook as it was defending itself against growing attacks from both political parties."
The Revolving Door Project's Daniel Boguslaw and Max Moran wrote for The American Prospect last year that Zients—who was replaced as Covid-19 response coordinator back in April—has "controlled, invested in, and helped oversee" healthcare companies that "were forced to pay tens of millions of dollars to settle allegations of Medicare and Medicaid fraud."
"They have also been accused of surprise-billing practices and even medical malpractice," Boguslaw and Moran noted. "Taken together, an examination of the companies that made Zients rich paints a picture of a man who seized on medical providers as a way to capitalize on the suffering of sick Americans. In the end, it seems to have all paid off."
"The most egregious violation is documented in a 2015 Justice Department settlement announcement," they added. "Portfolio Logic—the investment firm Zients founded with his own money—agreed to pay almost $7 million to resolve allegations of fraudulent Medicare and Medicaid billing, involving a subsidiary (Pediatric Services of America Healthcare, or PSA) that it purchased in 2007."
"Hopefully Zients will prove us wrong—but unless that unlikely and fortuitous surprise occurs, Biden will need a quick hook."
Progressives have also been highly critical of Zients' performance in government.
In early 2022, Boguslaw urged the Biden administration to fire Zients over his failure to "provide the materials necessary to improve the U.S. response" to Covid-19 "or the guidance necessary to keep the pandemic under control."
Following news that he would be leaving the coronavirus response post, Public Citizen's Robert Weissman lamented that Zients "refused to pay appropriate attention to global solutions to the global pandemic, because of political concerns or otherwise."
"And the Zients-led Covid response refused to challenge Big Pharma's monopoly control, in the U.S. and globally, over technologies that relied crucially on public support," Weissman continued. "As a result, the United States and other rich countries failed to expand vaccine supply sufficiently to meet global need. Without adequate supply, efforts to bolster low-income country distribution and delivery systems consequently have lagged and been similarly under-resourced."

During his time as pandemic response coordinator, Zients was far and away the wealthiest member of Biden's cabinet, disclosing assets worth at least $89.3 million and as much as $442.8 million.
Citing the Revolving Door Project's work, progressive strategist Murshed Zaheed said Sunday that "Zients as a businessman embodies much of the corporate misconduct the executive branch led by a Democratic Party ought to be cracking down on."
But the Biden White House doesn't appear remotely concerned about Zients' corporate past.
With Biden expected to launch a bid for reelection in the coming weeks, The New York Timesreported that "the president could lean on" Zients to "help run the government while other advisers focus on the politics of winning a second term."
Hauser said Sunday that "hopefully Zients will prove us wrong—but unless that unlikely and fortuitous surprise occurs, Biden will need a quick hook."
News
SUPPORT OUR WORK.
We are independent, non-profit, advertising-free and 100%
reader supported.