New Letter to California Lawmakers Shows Broad Support for Fracking Moratorium
LOS ANGELES
A coalition of more than 100 environmental, progressive and community groups joined together today to urge members of the California Legislature to support a bill that would impose a moratorium on fracking across the state. The letter comes just one day after the news broke that the U.S. Energy Information Administration's estimate of recoverable oil in the Monterey Shale was reduced by 96 percent -- undercutting the misguided rationale for allowing fracking to take place prior to the completion of SB 1132's mandated study.
Led by the national progressive group CREDO, the coalition asked lawmakers to do everything in their power to pass SB 1132, authored by Sens. Holly J. Mitchell (D-Los Angeles) and Mark Leno (D-San Francisco), which would expand studies of fracking and well stimulation and impose a moratorium until research determines whether the practice can be conducted without harming the health and safety of Californians.
Click here to view a copy of the letter.
"This bill presents lawmakers with a clear-cut choice that will show whether they are on the side of oil industry lobbyists or Californians concerned about public health and safety," said CREDO's campaign manager, Zack Malitz. "It's clear from the broad support across California that residents know a moratorium is the right path to protect our communities from the well-documented dangers of tracking."
The letter reminds lawmakers that the "extreme extraction techniques of fracking, acidizing, and other well stimulation methods, and their associated activities, which are taking place both onshore and offshore, have been linked to groundwater and surface water contamination, air pollution, increased greenhouse gas emissions, loss of farmland and open space and earthquakes around the country."
The release of the letter comes on the heels of a rally earlier this week where activists urged State Senator Kevin de Leon, who chairs the powerful Appropriations Committee, to support the bill. The Appropriations Committee plans to decide later this week whether the bill will move through the committee to a vote by the full Senate.
To date, CREDO activists have submitted more than 21,000 letters and reported making nearly 1,000 phone calls to the California State Senate in support of bill. See CREDO's action page for members submitting letters of support for SB 1132: https://act.credoaction.com/sign/sb1132_comments
CREDO Action, part of CREDO Mobile, is a social change network of over five million activists, sending tens of millions of petition signatures and hundreds of thousands of phone calls to decision-makers each year. CREDO Action members also participate in meetings, protests and other direct action for progressive change.
LATEST NEWS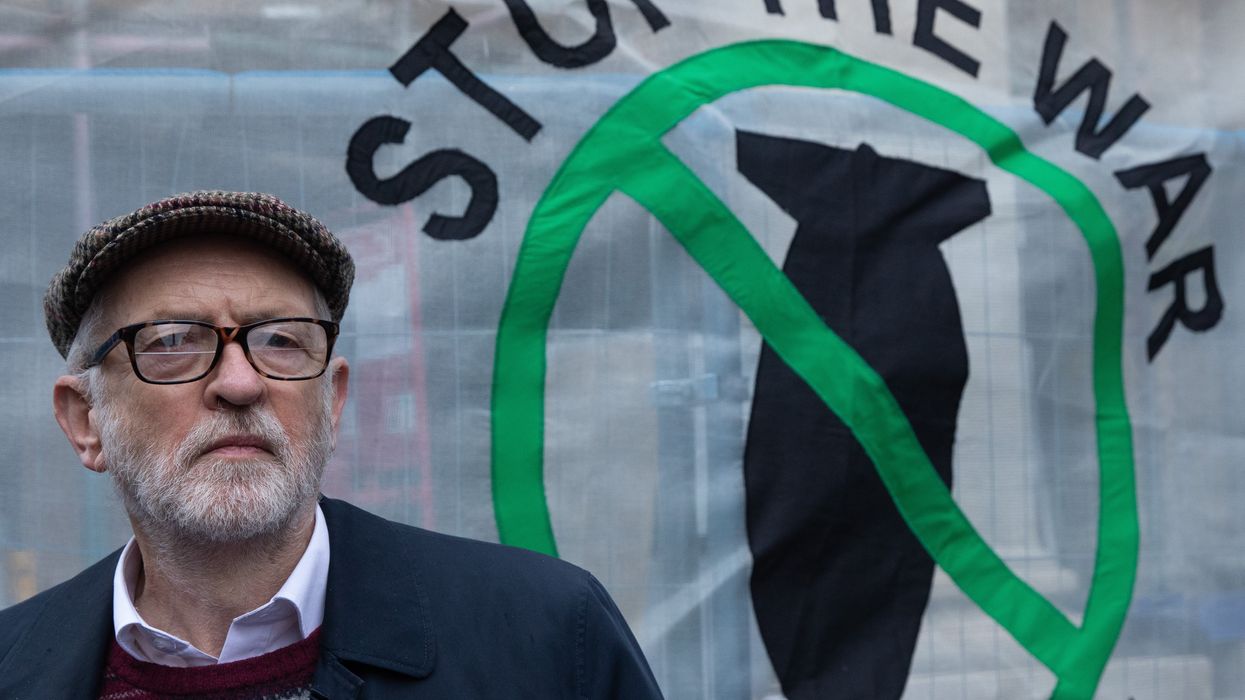 "Blocking Jeremy Corbyn from standing as a Labour candidate is an affront to decency and a declaration of civil war within a party about to metamorphose from a broad church to a toxic sect," said Yanis Varoufakis.
Former U.K. Labour Leader Jeremy Corbyn is expected to seek reelection as an independent next year after current Leader Keir Starmer and his establishment allies on Tuesday made good on their pledge to formally block the leftist member of Parliament from running under the party's banner.
After Starmer publicly declared last month that "Jeremy Corbyn will not stand as a Labour candidate at the next general election," the party's National Executive Committee (NEC) voted 22-12 on Starmer's motion to not endorse Corbyn's candidacy.
The Timesreported that Corbyn's allies say the MP has already decided to run as an independent, with one source telling the London newspaper: "It's become personal. There will be an announcement by the end of the week."
Our message is clear: We are not going anywhere. Neither is our determination to stand up for a better world.
Corbyn has represented the Greater London constituency Islington North for four decades and served as an independent MP since he was suspended from Labour in 2020 due to a battle over allegations of antisemitism in the party.
After news broke of Starmer's motion on Monday, Corbyn charged that the party leader "has broken his commitment to respect the rights of Labour members and denigrated the democratic foundation of the party."
Noting that Islington North voters have elected him as a Labour MP 10 consecutive times since 1983, Corbyn said that "I am proud to represent a community that supports vulnerable people, joins workers on the picket line, and fights for transformative change."
Also calling out the ruling Conservative Party, Corbyn continued:
This latest move represents a leadership increasingly unwilling to offer solutions that meet the scale of the crises facing us all. As the government plunges millions into poverty and demonizes refugees, Keir Starmer has focused his opposition on those demanding a more progressive and humane alternative.

I joined the Labour Party when I was 16 years old because, like millions of others, I believed in a redistribution of wealth and power. Our message is clear: We are not going anywhere. Neither is our determination to stand up for a better world.
Some other MPs, constituents, journalists, and leftists from around the world have, since Monday, blasted Starmer's "disgraceful" move and expressed solidarity with Corbyn.
Greek leftist MP Yanis Varoufakis warned that "Starmer's Labour Party is close to the point of no return. Blocking Jeremy Corbyn from standing as a Labour candidate is an affront to decency and a declaration of civil war within a party about to metamorphose from a broad church to a toxic sect."
Critics have highlighted that in February 2020, Starmer said: "The selections for Labour candidates needs to be more democratic and we should end NEC impositions of candidates. Local party members should select their candidates for every election."
In a joint statement Tuesday, officers from the Islington North Constituency Labour Party (CLP) denounced the move by Starmer and the NEC.
"We believe in the democratic right of all constituency parties to choose their prospective parliamentary candidate," the CLP leaders from Corbyn's area said. "Therefore, we reject the NEC's undue interference in Islington North, which undermines our goal of defeating the Conservatives and working with our communities for social justice."
Noting the CLP's statement in a series of tweets Tuesday, Guardian columnist Owen Jones, who identifies as a socialist and a longtime Labour voter, also took aim at Starmer:
While Starmer was seeking his leadership role, "I think he said a lot of things he didn't believe at all, because he thought that if he didn't, then he wouldn't be elected leader of the Labour Party. And he was absolutely right in that calculation," Jones asserted.
"A lot of Starmer's cheerleaders see themselves as upstanding liberals who believe in decency, honesty, and integrity in politics. They don't," he said. "They disregard the colossal deceit of Starmer because they hate the left, and they believe anything done to crush the left is a good thing."
"Anyway, I don't think it will end well for a Labour leadership which is founded on a load of lies, essentially believes in nothing, and is ahead in the polls solely because of Tory self-destruction," Jones added. "They'll win the election by default, then political reality will intrude."
The grassroots group Momentum, which has supported Corbyn since his successful 2015 campaign to lead the Labour Party, called Tuesday "a dark day for democracy."
While there was previously no appeals process for anyone blocked by the NEC, Sky Newsrevealed Tuesday as the party faces "accusations of fixing parliamentary selections for candidates who are preferred by the leadership," those "who wish to stand for Labour at the next election will be given the right to appeal if the party rejects their bid to become an MP."
According to the outlet, "Candidates will be provided with written feedback as to why they 'fell below the standards expected of a Westminster parliamentary candidate,' while an appeals panel will be convened to hear the claim."
Welcoming the development on Twitter, Momentum said that "socialists and trade unionists have been wrongly excluded in favor of those favored by a narrow London clique. The result has been a cohort of prospective MPs dominated by the professional political classes, making Labour less representative of the communities we seek to serve."
"This new process should mark an end to the Labour right's factional abuses of selections process," the group added. "In Islington North as everywhere else—let local members decide."
News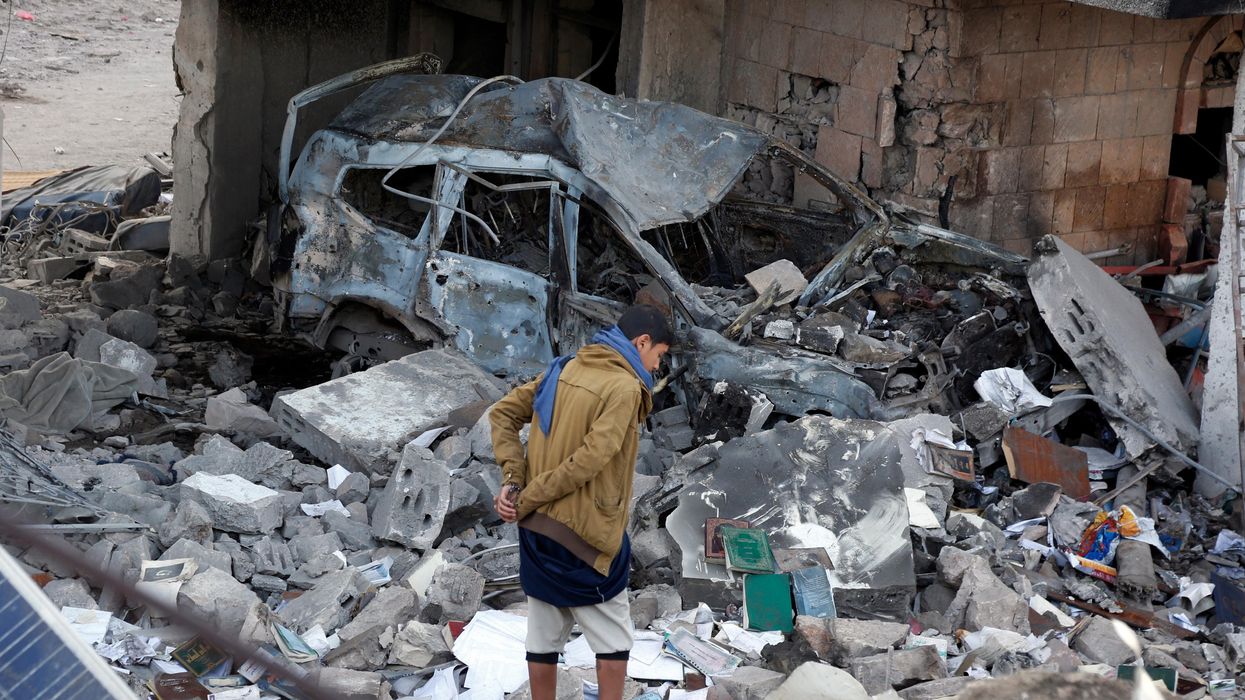 "As the Universal Declaration of Human Rights turns 75, Amnesty International insists that a rules-based international system must be founded on human rights and applied to everyone, everywhere."
Hypocrisy and humanity's failure to "unite around consistently applied human rights and universal values" expose a system unfit to tackle global crises, according to a report published by Amnesty International on Monday, the 75th anniversary of the Universal Declaration of Human Rights.

"The West's robust response to Russia's aggression against Ukraine contrasts sharply with a deplorable lack of meaningful action on grave violations by some of their allies including Israel, Saudi Arabia, and Egypt," Amnesty said in an introduction to its annual global human rights report.
"As the Universal Declaration of Human Rights turns 75, Amnesty International insists that a rules-based international system must be founded on human rights and applied to everyone, everywhere," the group asserted.

Amnesty continued:
Russia's full-scale invasion of Ukraine in 2022 unleashed numerous war crimes, generated a global energy and food crisis, and sought to further disrupt a weak multilateral system. It also laid bare the hypocrisy of Western states that reacted forcefully to the Kremlin's aggression but condoned or were complicit in grave violations committed elsewhere...

Double standards and inadequate responses to human rights abuses taking place around the world fuelled impunity and instability, including deafening silence on Saudi Arabia's human rights record, inaction on Egypt, and the refusal to confront Israel's system of apartheid against Palestinians.

The report also highlights China's use of strong-arm tactics to suppress international action on crimes against humanity it has committed, as well as the failure of global and regional institutions—hamstrung by the self-interest of their members—to respond adequately to conflicts killing thousands of people including in Ethiopia, Myanmar, and Yemen.
"Russia's invasion of Ukraine is a chilling example of what can happen when states think they can flout international law and violate human rights without consequences," Amnesty International secretary general Agnès Callamard said in a statement.

"The Universal Declaration of Human Rights was created 75 years ago, out of the ashes of the Second World War. At its core is the universal recognition that all people have rights and fundamental freedoms," she added. "While global power dynamics are in chaos, human rights cannot be lost in the fray. They should guide the world as it navigates an increasingly volatile and dangerous environment. We must not wait for the world to burn again."
News
The Washington Post exposé has been described as "the most powerful article you will read this week" and "one of the most important pieces of journalism ever produced."
On Monday morning, The Washington Postpublished a series of 3D animations to show "how bullets from an AR-15 blow the body apart."
A few hours later, a 28-year-old shooter armed with two assault rifles and a handgun killed six people at a private Christian school in Nashville.
In the wake of that massacre—the 129th mass shooting in the United States in 2023—the Post's exposé has received sustained attention, with one person calling it "the most powerful article you will read this week" and another characterizing it as "one of the most important pieces of journalism ever produced."
Noting that the lethal wounds caused by AR-15s "are rarely seen" by the public, the newspaper demonstrated "the trajectory of two different hypothetical gunshots to the chest—one from an AR-15 and another from a typical handgun—to explain the greater severity of the damage caused by the AR-15."
Then, after obtaining permission from the parents of two school shooting victims, a team of visual reporters created 3D models to depict how bullets fired from "many mass killers' weapon of choice" obliterated their children's bodies.
Noah Ponzer was one of the 26 people who were killed by an AR-15-wielding gunman at Sandy Hook Elementary School in Newtown, Connecticut on December 14, 2012. The 6-year-old was shot three times.
"Noah's wounds were not survivable," the Post reported, citing 2019 court testimony from Wayne Carver, who was the state's chief medical examiner at the time.
Peter Wang was one of 17 people murdered when an attacker armed with an AR-15 opened fire at Marjory Stoneman Douglas High School in Parkland, Florida on February 14, 2018. The 15-year-old was shot 13 times.
As the Post reported: "The combined energy of those bullets created exit wounds so 'gaping' that the autopsy described his head as 'deformed.' Blood and brain splatter were found on his upper body and the walls. That degree of destruction, according to medical experts, is possible only with a high-velocity weapon."
"This is the trauma witnessed by first responders—but rarely, if ever, seen by the public or the policymakers who write gun laws," the newspaper noted.
Instead, many GOP lawmakers glorify assault rifles, including U.S. Rep. Andy Ogles (R-Tenn.), whose congressional district is home to the Nashville school where Monday's deadly shooting took place.
Another right-wing member of Tennessee's congressional delegation—Republican Rep. Tim Burchett—baldly stated that "we're not gonna fix it" just hours after the shooting.
There are more guns than people in the United States. Due to National Rifle Association-bankrolled Republicans' opposition to meaningful gun safety laws—bolstered by a 2022 ruling handed down by the U.S. Supreme Court's reactionary majority—it is relatively easy for people to purchase firearms in many states.
Two years ago, Tennessee became one of several states that allow most adults to carry handguns without a permit.
There have been thousands of mass shootings since Noah and more than two dozen other individuals suffered gruesome deaths at Sandy Hook, including last year's slaughter at Robb Elementary School in Uvalde, Texas, among hundreds of others. Research shows that U.S. states with weaker gun control laws and higher rates of gun ownership have higher rates of mass shootings.
Research also shows that gun regulations with high levels of public support, including bans on assault weapons and high-capacity magazines, help reduce the number and severity of fatal mass shootings.
Guns recently became the leading cause of death among children and teens in the United States. A study published last year found that roughly 26,000 kids could still be alive today if the U.S. had the same gun mortality rate as Canada.
News
SUPPORT OUR WORK.
We are independent, non-profit, advertising-free and 100%
reader supported.