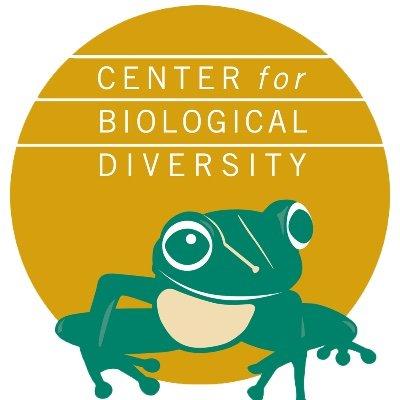 Reward Offered to Help Save California's Redwoods From Destructive Poaching
SAN FRANCISCO
In response to a disturbing spike in the poaching of old-growth redwood burls, the Center for Biological Diversity, Redwood Parks Association and Save the Redwoods League are offering a $5,000 reward for information leading to prosecution of poachers. Redwood burls are large natural protrusions prized for their intricately patterned wood that can weigh hundreds of pounds and bring thousands of dollars. The burls are most prolific on the oldest trees, and they play a critical role in the regeneration of coast redwoods. Removing them exposes the vulnerable heart of the tree to further damage.
"California's ancient redwoods really are some of the world's greatest treasures," said Justin Augustine with the Center for Biological Diversity. "We hope this reward will encourage people to come forward and help us bring an end to this appalling destruction so we can protect these beautiful trees for generations to come."
Due to commercial logging, less than 5 percent of California's original old-growth forest remains. Nearly all of these old-growth redwoods -- and their highly valued burls -- are located within the protected boundaries of national and state parks in northern California. The illegal burl poaching not only scars these prized redwood parks, but may have lasting impacts on wildlife, including threatened and endangered species such as the marbled murrelet.
"With less than 5 percent of the old-growth redwoods remaining on the planet we are all responsible for protecting these magnificent trees and magical places," said Sam Hodder, president and chief executive officer of Save the Redwoods League. "We will continue to work with our partners to create programs and protocols to prevent future destruction of our redwood parks and wildlife habitat."
Coast redwoods regenerate one of two ways: from seedlings, which have a survival rate as low as 1 percent, and from burls, dormant bud material that develops in bumpy, bulbous knobs that can occur anywhere on the tree, most commonly near the ground. Redwood burls develop slowly as the tree grows, and can range from the size of a softball to several feet thick in diameter.
When burls are cut from coast redwoods, the tree is significantly injured in several ways:
1. Redwood bark provides a thick, insulating layer that protects the tree from insect infestation, fire and disease. By removing the bark and the cambium (the growing layer of the tree), the inner heartwood of the tree is exposed, increasing the risk of insect or fire damage and disease. The defacement of trees creates entry points for pathogens from which the tree may not recover.
2. Since the burl is a primary tool for coast redwood reproduction, removing the burl may deny the tree its primary method of regeneration. A burl from a 2,000-year-old coast redwood can initiate growth of a new tree that can live for another 2,000 years, thus the Latin name for coast redwoods, Sequoia sempervirens, which means "forever living."
3. If the cuts are extensive, as in a number of recent cases, the structural integrity of the tree can be weakened to a point where it is threatened by high winds, floods or saturated ground. In these situations the canopy of the tree can also suffer extensive dieback and reduced vigor, further stressing the tree.
Burl poaching involves the cutting, often with chainsaws, of burls from both live and dead trees, including the felling of living old-growth redwood trees to access burls higher up the stem. There has been an increase in poaching incidents in recent years, including:
The removal of a burl nearly 8 feet tall, 5 feet wide and 4 feet deep;
The removal of at least 15 burls, some as large as 6 feet tall and 4 feet wide;
The felling of a 150-foot-tall, 400-year-old tree 4 feet in diameter to reach a large burl about 50 feet above the ground;
The removal of 24 burls from five old-growth trees next to a park road.
At the Center for Biological Diversity, we believe that the welfare of human beings is deeply linked to nature — to the existence in our world of a vast diversity of wild animals and plants. Because diversity has intrinsic value, and because its loss impoverishes society, we work to secure a future for all species, great and small, hovering on the brink of extinction. We do so through science, law and creative media, with a focus on protecting the lands, waters and climate that species need to survive.
(520) 623-5252
LATEST NEWS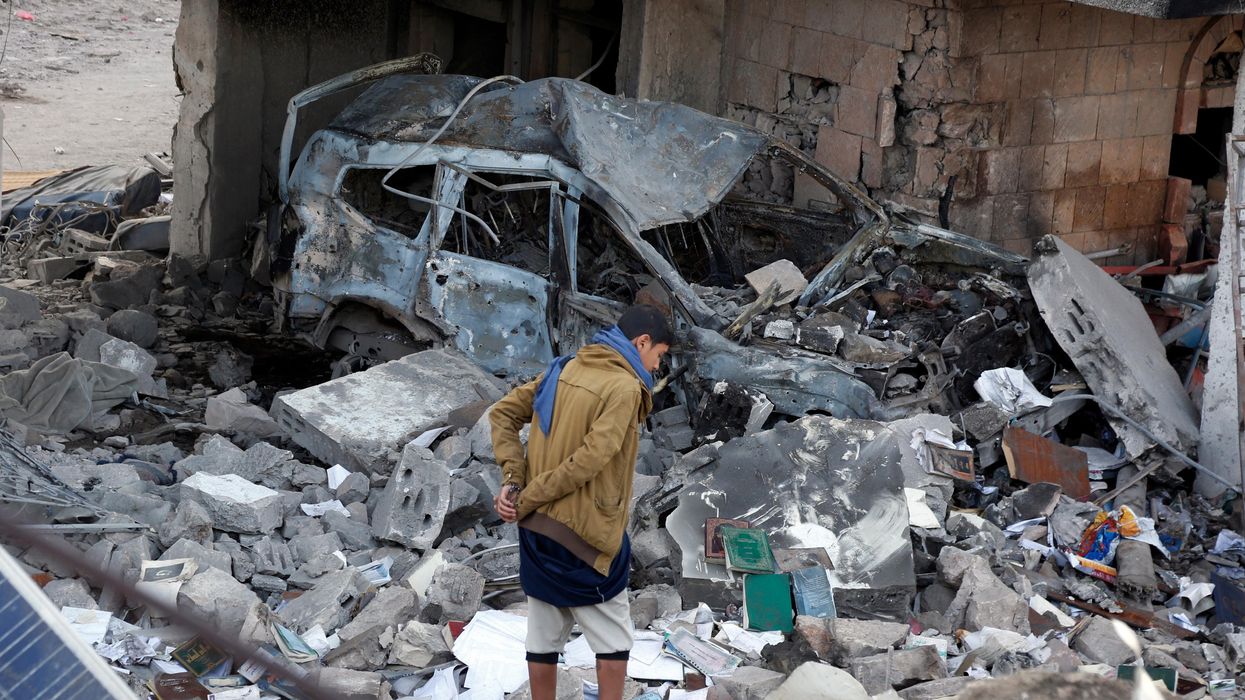 "As the Universal Declaration of Human Rights turns 75, Amnesty International insists that a rules-based international system must be founded on human rights and applied to everyone, everywhere."
Hypocrisy and humanity's failure to "unite around consistently applied human rights and universal values" expose a system unfit to tackle global crises, according to a report published by Amnesty International on Monday, the 75th anniversary of the Universal Declaration of Human Rights.

"The West's robust response to Russia's aggression against Ukraine contrasts sharply with a deplorable lack of meaningful action on grave violations by some of their allies including Israel, Saudi Arabia, and Egypt," Amnesty said in an introduction to its annual global human rights report.
"As the Universal Declaration of Human Rights turns 75, Amnesty International insists that a rules-based international system must be founded on human rights and applied to everyone, everywhere," the group asserted.

Amnesty continued:
Russia's full-scale invasion of Ukraine in 2022 unleashed numerous war crimes, generated a global energy and food crisis, and sought to further disrupt a weak multilateral system. It also laid bare the hypocrisy of Western states that reacted forcefully to the Kremlin's aggression but condoned or were complicit in grave violations committed elsewhere...

Double standards and inadequate responses to human rights abuses taking place around the world fuelled impunity and instability, including deafening silence on Saudi Arabia's human rights record, inaction on Egypt, and the refusal to confront Israel's system of apartheid against Palestinians.

The report also highlights China's use of strong-arm tactics to suppress international action on crimes against humanity it has committed, as well as the failure of global and regional institutions—hamstrung by the self-interest of their members—to respond adequately to conflicts killing thousands of people including in Ethiopia, Myanmar, and Yemen.
"Russia's invasion of Ukraine is a chilling example of what can happen when states think they can flout international law and violate human rights without consequences," Amnesty International secretary general Agnès Callamard said in a statement.

"The Universal Declaration of Human Rights was created 75 years ago, out of the ashes of the Second World War. At its core is the universal recognition that all people have rights and fundamental freedoms," she added. "While global power dynamics are in chaos, human rights cannot be lost in the fray. They should guide the world as it navigates an increasingly volatile and dangerous environment. We must not wait for the world to burn again."
News
The Washington Post exposé has been described as "the most powerful article you will read this week" and "one of the most important pieces of journalism ever produced."
On Monday morning, The Washington Postpublished a series of 3D animations to show "how bullets from an AR-15 blow the body apart."
A few hours later, a 28-year-old shooter armed with two assault rifles and a handgun killed six people at a private Christian school in Nashville.
In the wake of that massacre—the 129th mass shooting in the United States in 2023—the Post's exposé has received sustained attention, with one person calling it "the most powerful article you will read this week" and another characterizing it as "one of the most important pieces of journalism ever produced."
Noting that the lethal wounds caused by AR-15s "are rarely seen" by the public, the newspaper demonstrated "the trajectory of two different hypothetical gunshots to the chest—one from an AR-15 and another from a typical handgun—to explain the greater severity of the damage caused by the AR-15."
Then, after obtaining permission from the parents of two school shooting victims, a team of visual reporters created 3D models to depict how bullets fired from "many mass killers' weapon of choice" obliterated their children's bodies.
Noah Ponzer was one of the 26 people who were killed by an AR-15-wielding gunman at Sandy Hook Elementary School in Newtown, Connecticut on December 14, 2012. The 6-year-old was shot three times.
"Noah's wounds were not survivable," the Post reported, citing 2019 court testimony from Wayne Carver, who was the state's chief medical examiner at the time.
Peter Wang was one of 17 people murdered when an attacker armed with an AR-15 opened fire at Marjory Stoneman Douglas High School in Parkland, Florida on February 14, 2018. The 15-year-old was shot 13 times.
As the Post reported: "The combined energy of those bullets created exit wounds so 'gaping' that the autopsy described his head as 'deformed.' Blood and brain splatter were found on his upper body and the walls. That degree of destruction, according to medical experts, is possible only with a high-velocity weapon."
"This is the trauma witnessed by first responders—but rarely, if ever, seen by the public or the policymakers who write gun laws," the newspaper noted.
Instead, many GOP lawmakers glorify assault rifles, including U.S. Rep. Andy Ogles (R-Tenn.), whose congressional district is home to the Nashville school where Monday's deadly shooting took place.
Another right-wing member of Tennessee's congressional delegation—Republican Rep. Tim Burchett—baldly stated that "we're not gonna fix it" just hours after the shooting.
There are more guns than people in the United States. Due to National Rifle Association-bankrolled Republicans' opposition to meaningful gun safety laws—bolstered by a 2022 ruling handed down by the U.S. Supreme Court's reactionary majority—it is relatively easy for people to purchase firearms in many states.
Two years ago, Tennessee became one of several states that allow most adults to carry handguns without a permit.
There have been thousands of mass shootings since Noah and more than two dozen other individuals suffered gruesome deaths at Sandy Hook, including last year's slaughter at Robb Elementary School in Uvalde, Texas, among hundreds of others. Research shows that U.S. states with weaker gun control laws and higher rates of gun ownership have higher rates of mass shootings.
Research also shows that gun regulations with high levels of public support, including bans on assault weapons and high-capacity magazines, help reduce the number and severity of fatal mass shootings.
Guns recently became the leading cause of death among children and teens in the United States. A study published last year found that roughly 26,000 kids could still be alive today if the U.S. had the same gun mortality rate as Canada.
News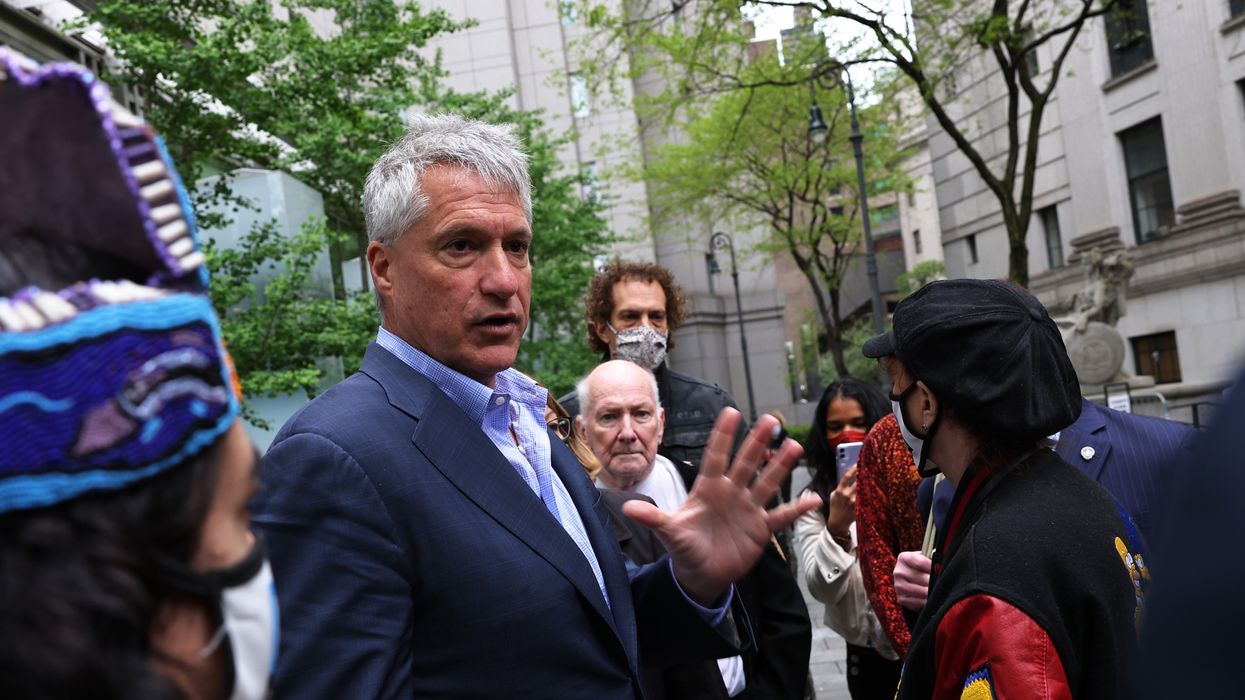 "The three liberal Supreme Court justices decided to let Donziger's absurd contempt conviction stand," said one observer.
Environmental attorney Steven Donziger was joined by a number of U.S. Supreme Court observers on Monday in denouncing a decision by seven of the nine justices, who refused to consider Donziger's case regarding the appointment of three special prosecutors after he was charged with criminal contempt of court.
A number of observers noted that a dissent was signed by two conservative judges, Justices Neil Gorsuch and Brett Kavanaugh—suggesting that the three liberal justices on the high court refused to give Donziger a hearing of his appeal, essentially siding with oil giant Chevron.
Donziger sued Chevron in the 1990s on behalf of a group of Ecaudorian people who argued Chevron had polluted their community, and helped them win $9.5 billion in the class action lawsuit.

"The three liberal Supreme Court justices decided to let Donziger's absurd contempt conviction stand," said journalist Alex Shultz of the San Francisco Chronicle.
Donziger was jailed for six months—including 136 days under house arrest at the end of his sentence in addition to 800 days under house arrest while he awaited trial—after being charged with contempt of court in 2021 for refusing to turn over his electronic devices to Chevron lawyers in a case filed by the company. The fossil fuel company argued Donziger had won the lawsuit for the Ecuadorians through "coercion, fraud, and bribery."
The judge appointed three special prosecutors after the U.S. attorney for the Southern District of New York declined to prosecute Donziger for contempt of court.
Donziger argued the judge had no right to appoint private attorneys as special prosecutors, saying the move violated the Appointments Clause of the Constitution and that the judge wrongly overrode the U.S. attorney's discretion.
The Supreme Court's refusal to hear his case, said Donziger, represents "a huge blow to the rule of law."
The attorney was among those who pointed to Gorsuch's argument in favor of hearing the case, in which the Trump-appointed right-wing justice said his prosecution by three private lawyers "broke a basic constitutional promise essential to our liberty."
"He's got a point," wrote journalist Ian Millhiser at Vox. "Especially in an era where litigants with an axe to grind can choose which judge will hear their case, permitting the judiciary to decide who to prosecute—and then to hear the very same cases brought by its own court-appointed prosecutors—vests far too much power in unelected judges. If courts have this authority, it is likely to be abused by some of the most partisan judges in the country."
Convicting someone of a federal crime generally requires two branches of government—prosecutors representing the executive branch and judges representing the judiciary—to agree on the accused person's guilt.
In Donziger's case, the judiciary branch acted on its own to prosecute the lawyer.

"The Constitution gives courts the power to 'serve as a neutral adjudicator in a criminal case,' not 'the power to prosecute crimes," wrote Gorsuch in the dissenting opinion. "Our Constitution does not tolerate what happened here."
By refusing to hear Donziger's appeal, the majority of justices—including liberal Justices Sonia Sotomayor, Elena Kagan, and Ketanji Brown Jackson—"endorsed the persecution of Donziger" by Chevron, said author and Yale University history professor Greg Grandin.
"A corporatist Supreme Court is there to serve corporations more than to serve the Constitution," noted author Marianne Williamson.
While the details of Donziger's case are "absolutely shocking," said former U.S. Rep. Tom Winter (D-Mont.), "what's not shocking [is] our Supreme Court, as an institution, being just fine with corporate capture of the legal system."
Millhiser pointed out that the Supreme Court's refusal to hear Donziger's case could have implications for the pending ruling regarding the legality of the Food and Drug Administration's approval of a common abortion drug. Trump-appointed Judge Matthew Kacsmaryk of the U.S. District Court for the Northern District of Texas is expected to rule in the case in the coming days:
Armed with the additional power to initiate prosecutions, even if this power is limited to contempt of court cases, a partisan judge like Kacsmaryk could potentially issue a nationwide injunction prohibiting anyone from performing an abortion, even in states where it is legal. Then, because anyone who violates a court order can potentially be held in contempt, Kacsmaryk could appoint his own hand-picked prosecutors to target anyone who violates his self-imposed abortion ban.

If Kacsmaryk, or a similarly partisan judge, attempted this move today, Attorney General Merrick Garland would almost certainly fire any prosecutor that Kacsmaryk appointed. But, in a Republican administration, the attorney general would likely be much more reluctant to exercise such authority.

"Gorsuch is right," said Millhiser, "to warn us against a regime that upends this balance of power."

News
SUPPORT OUR WORK.
We are independent, non-profit, advertising-free and 100%
reader supported.