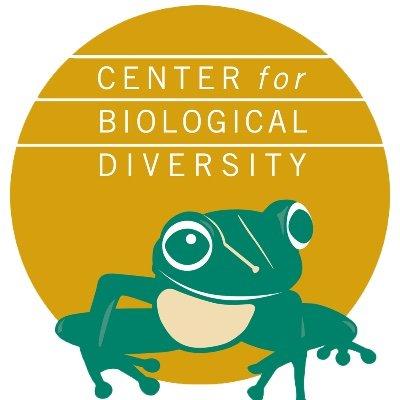 Reward Offered to Help Save California's Redwoods From Destructive Poaching
SAN FRANCISCO
In response to a disturbing spike in the poaching of old-growth redwood burls, the Center for Biological Diversity, Redwood Parks Association and Save the Redwoods League are offering a $5,000 reward for information leading to prosecution of poachers. Redwood burls are large natural protrusions prized for their intricately patterned wood that can weigh hundreds of pounds and bring thousands of dollars. The burls are most prolific on the oldest trees, and they play a critical role in the regeneration of coast redwoods. Removing them exposes the vulnerable heart of the tree to further damage.
"California's ancient redwoods really are some of the world's greatest treasures," said Justin Augustine with the Center for Biological Diversity. "We hope this reward will encourage people to come forward and help us bring an end to this appalling destruction so we can protect these beautiful trees for generations to come."
Due to commercial logging, less than 5 percent of California's original old-growth forest remains. Nearly all of these old-growth redwoods -- and their highly valued burls -- are located within the protected boundaries of national and state parks in northern California. The illegal burl poaching not only scars these prized redwood parks, but may have lasting impacts on wildlife, including threatened and endangered species such as the marbled murrelet.
"With less than 5 percent of the old-growth redwoods remaining on the planet we are all responsible for protecting these magnificent trees and magical places," said Sam Hodder, president and chief executive officer of Save the Redwoods League. "We will continue to work with our partners to create programs and protocols to prevent future destruction of our redwood parks and wildlife habitat."
Coast redwoods regenerate one of two ways: from seedlings, which have a survival rate as low as 1 percent, and from burls, dormant bud material that develops in bumpy, bulbous knobs that can occur anywhere on the tree, most commonly near the ground. Redwood burls develop slowly as the tree grows, and can range from the size of a softball to several feet thick in diameter.
When burls are cut from coast redwoods, the tree is significantly injured in several ways:
1. Redwood bark provides a thick, insulating layer that protects the tree from insect infestation, fire and disease. By removing the bark and the cambium (the growing layer of the tree), the inner heartwood of the tree is exposed, increasing the risk of insect or fire damage and disease. The defacement of trees creates entry points for pathogens from which the tree may not recover.
2. Since the burl is a primary tool for coast redwood reproduction, removing the burl may deny the tree its primary method of regeneration. A burl from a 2,000-year-old coast redwood can initiate growth of a new tree that can live for another 2,000 years, thus the Latin name for coast redwoods, Sequoia sempervirens, which means "forever living."
3. If the cuts are extensive, as in a number of recent cases, the structural integrity of the tree can be weakened to a point where it is threatened by high winds, floods or saturated ground. In these situations the canopy of the tree can also suffer extensive dieback and reduced vigor, further stressing the tree.
Burl poaching involves the cutting, often with chainsaws, of burls from both live and dead trees, including the felling of living old-growth redwood trees to access burls higher up the stem. There has been an increase in poaching incidents in recent years, including:
The removal of a burl nearly 8 feet tall, 5 feet wide and 4 feet deep;
The removal of at least 15 burls, some as large as 6 feet tall and 4 feet wide;
The felling of a 150-foot-tall, 400-year-old tree 4 feet in diameter to reach a large burl about 50 feet above the ground;
The removal of 24 burls from five old-growth trees next to a park road.
At the Center for Biological Diversity, we believe that the welfare of human beings is deeply linked to nature — to the existence in our world of a vast diversity of wild animals and plants. Because diversity has intrinsic value, and because its loss impoverishes society, we work to secure a future for all species, great and small, hovering on the brink of extinction. We do so through science, law and creative media, with a focus on protecting the lands, waters and climate that species need to survive.
(520) 623-5252
LATEST NEWS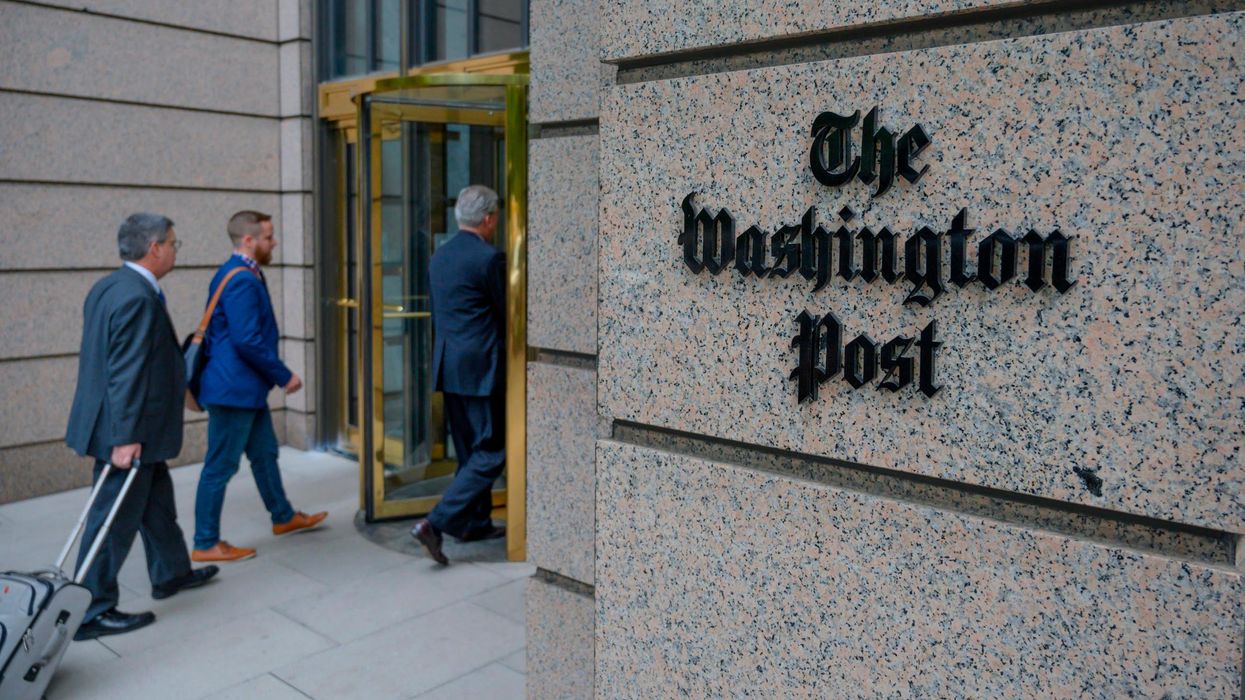 "We're worth more than what they're offering," said the Washington Post News Guild.
More than 700 unionized staffers of The Washington Post made a request of readers on Wednesday: For 24 hours starting on Thursday, December 7, they said, "please do not engage with any Washington Post content"—including reading the venerated newspaper's print and online editions, listening to podcasts, watching videos, or filling out the crossword puzzle.
The journalists and staff members are staging a one-day work stoppage to protest extensive staffing cuts in the newsroom over the past year and management's refusal to "bargain in good faith" and offer a fair contract to members of the Washington Post News Guild.
"For 18 months, members of our union, the Post Guild, have sought to negotiate a fairer contract for us all," wrote the union to readers. "But management has refused to bargain in good faith and repeatedly—and illegally—shut down negotiations over key issues, such as pay equity, raises that keep pace with inflation and our competitors, remote work policies, mental health supports, and a buyout package that seeks to reduce our workforce by 10%."
"That's why, on December 7, Washington Post workers are going on strike for 24 hours," the workers said.
On social media, the union detailed its demands and contrasted them with management's offers in the most recent negotiations.
The Post Guild asked for raises of 4% annually for three years to help staffers support themselves and their families amid inflation and the rising cost of living; management offered just 2.25% in the first year and 2% in the second and third year of the contract.
The newspaper—owned by Amazon founder Jeff Bezos, currently the third-richest person in the world with a net worth of $167.8 billion—also said it would provide "no mental health[care] guarantees" and that it has "absolute power to demand full-time return to the office at any time." The union had called for a continuation of the current hybrid working arrangement with staffers permitted to work from anywhere for four weeks out of the year.
"We're worth more than what they're offering," said the Post Guild.
The union has also voiced objections to repeated staffing cuts at the Post this year. The company has laid off nearly 40 people in 2023, said the Post Guild, as well as offering "voluntary" buyouts to 240 employees.

"Nowthe Post has threatened that if they don't get enough people to leave, more layoffs will be next," said the union in another message to readers in which members asked the public to write to the newspaper management and tell executives they support "its workers in our fight to keep our jobs and earn a living wage."
The Post currently aims to shrink its workforce by about 10%, with about 940 journalists in the newsroom.

"That means fewer Post employees making the critical journalism that keeps our communities informed and holds our public officials accountable. Democracy Dies in Darkness, right?" said the unionized workers, quoting the company's slogan that was adopted in 2017.
In a video posted on social media, some of the Guild's 700 dues-paying members—who work in editorial, advertising, and non-newsroom departments—shared how they are continuously covering a tumultuous time in U.S. history, from the January 6 insurrection, to the Covid-19 pandemic, to the climate crisis.
"I'm worth a fair and transparent pay process," said publicist Kathleen Floyd.
"I'm worth job protections that value my years of service," added health and medicine reporter Lenny Bernstein.
Nearly 750 Post workers are expected to join the walkout on Thursday, Reutersreported.
"Taking this historic action is not a decision we came to lightly. We take seriously the impact it will have on the people, issues and communities we cover," said the Guild in its letter to readers. "ThePost cannot stay competitive, retain the best talent, or produce the kind of elite journalism you rely on without giving its staff a fair deal."

News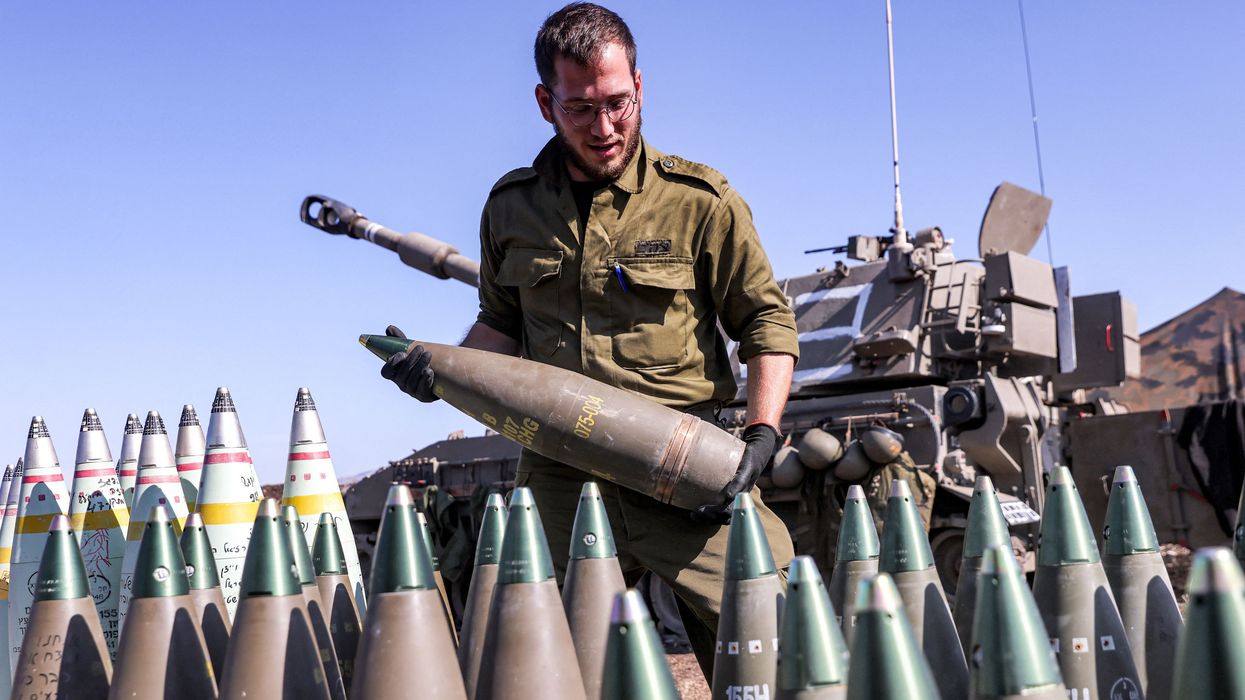 The senators—who are seeking improved oversight—sounded the alarm on the "staggering number of civilian deaths" caused by Israeli bombing with U.S.-supplied ordnance.
As the number of Gazans killed, maimed, or left missing by Israeli bombs and bullets—many of them manufactured in the United States— tops 60,000, a group of U.S. senators on Tuesday urged President Joe Biden to boost oversight of how American arms are used against Palestinian civilians.
Noting that Israel's response to the Hamas-led attacks of October 7 "has killed over 15,000 Palestinians in Gaza, the vast majority of whom are civilians," Sens. Elizabeth Warren (D-Mass.), Jeff Merkley (D-Ore.), Bernie Sanders (I-Vt.), Tim Kaine (D-Va.), and Martin Heinrich (D-N.M.) asked the White House for "information on the accountability and oversight measures that ensure any use of U.S. weapons is in accordance with U.S. policy and international law."
"U.S. allies and human rights groups have argued many of these deaths were preventable," the senators wrote in their letter. "In its campaign, Israel has also repeatedly targeted areas it previously designated as 'safe zones,' after telling Palestinians to move to these locations for safety."
"[Israel Defense Forces] airstrikes have also hit the densely populated Jabalia refugee camp multiple times," the lawmakers noted. "The first strike killed 'more than 100 people' and injured 'hundreds' more. The second strike left dozens wounded and rescuers said those killed included 'whole families'... Other strikes and operations have targeted hospitals."
A growing number of legal, human rights, and other experts have called Israel's war on Gaza a genocide.
The senators' letter continues:
While these strikes were aimed at Hamas, we have concerns that strikes on civilian infrastructure have not been proportional, particularly given the predictable harm to civilians. The United Nations Secretary-General António Guterres has said these strikes are 'clear violations of international humanitarian law.' Even Israeli Prime Minister Benjamin Netanyahu has admitted that his government's efforts to minimize civilian casualties to date are 'not successful.'
The letter singles out 155mm artillery shells, unguided explosive rounds with a "kill radius" of about 50 meters, with shrapnel able to kill and wound people hundreds of meters away.
"The IDF requires its ground forces to stay 250 meters away to protect its own forces," the letter states. "The IDF has previously used these shells to 'hit populated areas including neighborhoods, hospitals, schools, shelters, and safe zones,' causing a staggering number of civilian deaths."
"Over 30 U.S.-based civil society organizations warned against providing Israel 155mm shells in an open letter to [U.S. Defense Secretary Lloyd] Austin calling the shells 'inherently indiscriminate' and 'a grave risk to civilians,'" the lawmakers added.
Claiming that "civilian harm prevention is a cornerstone of American foreign policy"—a curious assertion given that the United States has killed more foreign civilians by far than any other armed force on the planet since the end of World War II—the senators argued that "we must ensure accountability for the use of U.S. weapons we provided to our ally."
"As you have acknowledged, Israel's military campaign has included 'indiscriminate bombing,'" they wrote. "Your administration must ensure that existing guidance and standards are being used to evaluate the reports of Israel using U.S. weapons in attacks that harm civilians in order to more rigorously protect civilian safety during Israel's operations in Gaza."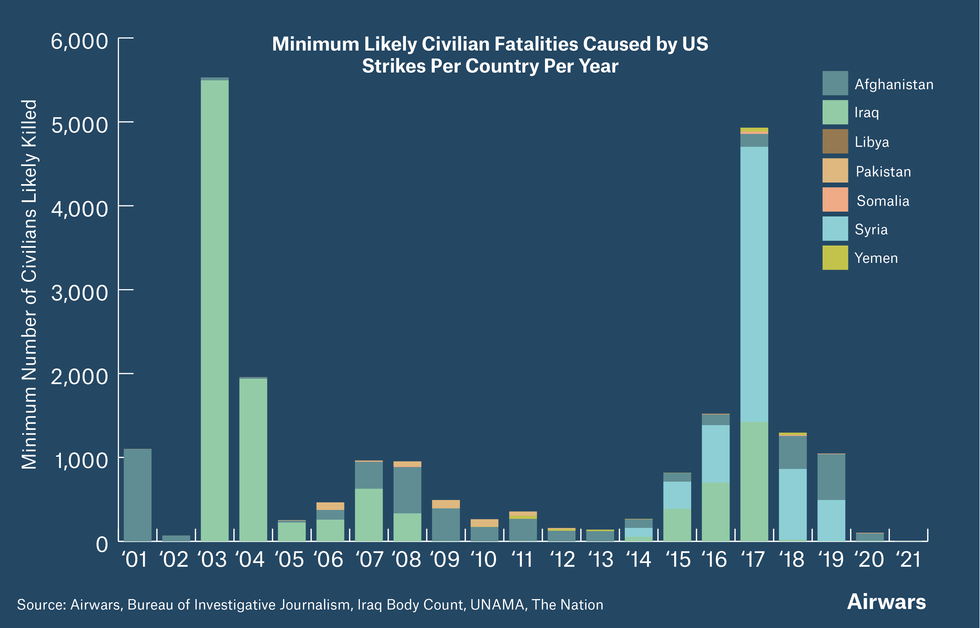 (Source: Airwars)
To that end, the senators ask Biden to answer 13 questions, including:
Are U.S. officials aware of the IDF's current policy on preventing civilian harm?
What insights does the U.S. government have into how the Israeli military assesses issues of proportionality?
What systems does the Israeli government have in place to investigate allegations of civilian harm?
Does the U.S. Defense Department or State Department plan to provide Israel with guidance on how 155mm shells should be
used when civilians are nearby?
Are you aware of any requests for inspector general reviews or audits of U.S. military assistance provided to Israel?
The senators' letter came ahead of Wednesday's procedural vote on whether to begin debating a $106 billion "national security" spending package requested by Biden, which includes more than $10 billion in additional U.S. military aid to Israel atop the nearly $4 billion it receives each year from Washington.
On Tuesday, Sanders—who has angered progressives by failing to demand a Gaza cease-fire—said he opposes sending billions of dollars in unconditional U.S. armed aid to the "right-wing, extremist" Israeli government led by Prime Minister Benjamin Netanyahu.

"Israel must dramatically change its approach to minimize civilian harm," he said, "and lay out a wider political process that can secure lasting peace."
News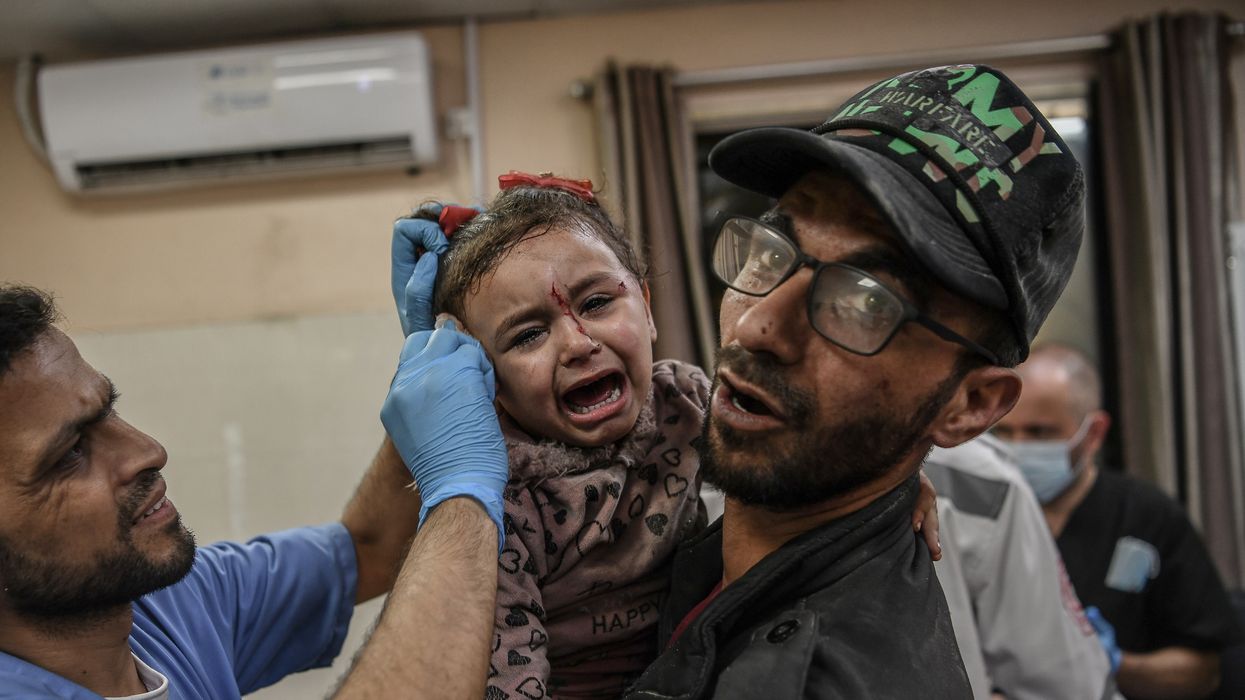 The Israeli military has admitted to a 66% civilian death rate, which it has called "tremendously positive."
Israel's public admission that it has killed two civilians in the Gaza Strip for every Hamas militant—a roughly 66% noncombatant death rate—is a major understatement, according to an analysis released Tuesday by the Euro-Mediterranean Human Rights Monitor.
Based on preliminary statistics, the Geneva-based nonprofit estimated that at least 90% of the people killed in Israel's assault on Gaza thus far have been civilians, a rate that exceeds those of the U.S. wars on Vietnam, Korea, Iraq, and Afghanistan, as well as Russia's war on Ukraine.
Euro-Med Monitor found that when including those believed to be missing under the rubble of Gaza's decimated infrastructure, Israeli forces have killed 21,022 people in the besieged Palestinian territory since October 7, an estimated 19,660 of whom were civilians. The nonprofit said that 60% of the civilians killed were women and children.
The group said its figures "clearly refute" Israel's claim of a two-to-one ratio of civilians to militants killed, which an Israel Defense Forces (IDF) spokesperson hailed as "tremendously positive" in a CNNinterview earlier this week. Israeli forces believe they have killed around 5,000 Hamas fighters since October 7.
"If you compare that ratio to any other conflict in urban terrain between a military and a terrorist organization using civilians as their human shields, and embedded in the civilian population, you will find that that ratio is tremendous, tremendously positive, and perhaps unique in the world," said the IDF's Jonathan Conricus.
But an analysis released last month by the watchdog Action on Armed Violence found that Israel's latest assault on Gaza—carried out with the help of artificial intelligence, according to recent reports—has been far deadlier for civilians than even its previous attacks on the strip.
The group estimated that each of Israel's casualty-causing strikes on Gaza since October 7 have killed an average of 10.1 civilians.
"This significantly surpasses previous Gaza operations which, at its historic recent worst in Operation Protective Edge, was just 2.5 civilian fatalities per casualty-causing strike," the watchdog said. "As such, the current operation appears to be four times more lethal, based on per injurious strike data, than previous Israeli operations. It also exceeds the global average of 7.4."
Citing military analysts, the Financial Timesreported Tuesday that "the destruction of northern Gaza in less than seven weeks has approached that caused by the yearslong carpet-bombing of German cities during the Second World War."
"Dresden, Hamburg, Cologne—some of the world's heaviest-ever bombings are remembered by their place names," U.S. military historian Robert Pape told the newspaper. "Gaza will also go down as a place name denoting one of history's heaviest conventional bombing campaigns."
Jan Egeland, secretary-general of the Norwegian Refugee Council, said Tuesday that the "pulverizing of Gaza now ranks amongst the worst assaults on any civilian population in our time and age."
News