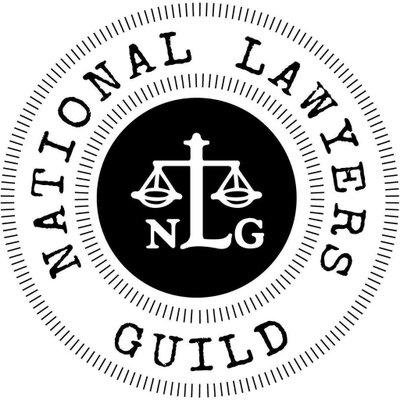 For Immediate Release
May, 07 2014, 09:24am EDT
Contact:
Rachel Lederman, 415-350-6496
Jim Chanin, 510-501-6975
Scott Olsen, 608-406-4643
Carlos Villarreal, 415-377-6961
Oakland City Council Approves $4.5 Million Settlement for Police Attack on Scott Olsen
OAKLAND, CALIFORNIA
The Oakland City Council is expected to approve a $4.5 million settlement payment today to Scott Olsen, the young veteran who was shot in the head by an OPD officer at a 2011 Occupy Oakland demonstration. Olsen's skull was shattered and part of his brain was destroyed by the lead-filled "beanbag", also known as a Specialty Impact Munition (SIM). As Olsen lay critically injured on the pavement, an OPD officer threw a CS Blast grenade onto him - a teargas device that explodes with a flash of light and loud bang. The National Lawyers Guild is calling on Mayor Quan and the Oakland City Council to ban OPD from using SIM and CS Blast grenades at demonstrations and other crowd events, and has launched a petition drive, NO LESS LETHALS.
In addition to Scott Olsen, at least a dozen other people were injured by so-called "less lethal" weapons at the Occupy demonstrations, even though OPD's own policies and federal court orders specify that these weapons may not be fired into crowds. As a result, the City of Oakland has had to pay out more than $7 million in legal settlements to people who have been injured by SIM or CS Blasts. The injuries include serious burns, permanent hearing loss, broken bones, crushed nerves and scarring.
"If OPD is allowed to continue to shoot SIM and toss explosives into crowds, it is only a matter of time before someone is killed," said Jim Chanin, one of Olsen's attorneys. "In 2003 in Boston, a college student who was out celebrating a Red Sox victory died as a result of being struck with what was thought to be a relatively safe, small plastic SIM, intended for someone else in the crowd."
NLGSF president Rachel Lederman, who also represents Olsen, explained that, "OPD too readily turns to teargas as a way of dispersing crowds. The CS Blast grenades are particularly dangerous themselves, because not only do they cause serious chemical burns, but the loud sound can cause permanent severe tinnitus and hearing loss. But to make matters worse, OPD deploys SIM into the crowd at the same time that the CS Blasts and other teargas devices are causing panic, chaos and clouds of gas. It's inevitable that random people are going to be shot and that some shots will hit parts of the body where they can cause serious injury or death."
"Other major Bay Area cities don't use SIM, chemical agents or explosives on crowds, and we don't need them in Oakland," said Scott Olsen. "OPD can't be trusted to abide by its policies. These dangerous weapons must be completely banned at demonstrations and other crowd events. "
In addition to the $4.5 million settlement in Olsen v. City of Oakland, 3:12-cv-6333 SI, in 2013, the City paid $1,170,000 to a dozen other people who were injured by OPD during the fall, 2011, Occupy Oakland events, as a result of a lawsuit brought by National Lawyers Guild attorneys, Campbell et al. v. City of Oakland, 3:11-cv- 5498 JST. In 2004, OPD had agreed to strictly limit its use of SIM and chemical agents in settlement of litigation over its use of "less lethal" munitions on antiwar picketers and longshoremen at the Port of Oakland. The settlements in those cases totaled about $2 million and included a comprehensive Crowd Control Policy that was negotiated between OPD, the NLG and the ACLU. In 2013, that Policy was re-affirmed and made enforceable as part of the Campbell et al. settlement and the settlement in another NLG case arising from mass arrests of protesters, Spalding v. City of Oakland, C11-2867 TEH. However, OPD has refused to entirely forego use of SIM and CS Blasts even though the manner in which it deploys the munitions violates the Crowd Control Policy.
The National Lawyers Guild (NLG) works to promote human rights and the rights of ecosystems over property interests. It was founded in 1937 as the first national, racially-integrated bar association in the U.S.
(212) 679-5100
LATEST NEWS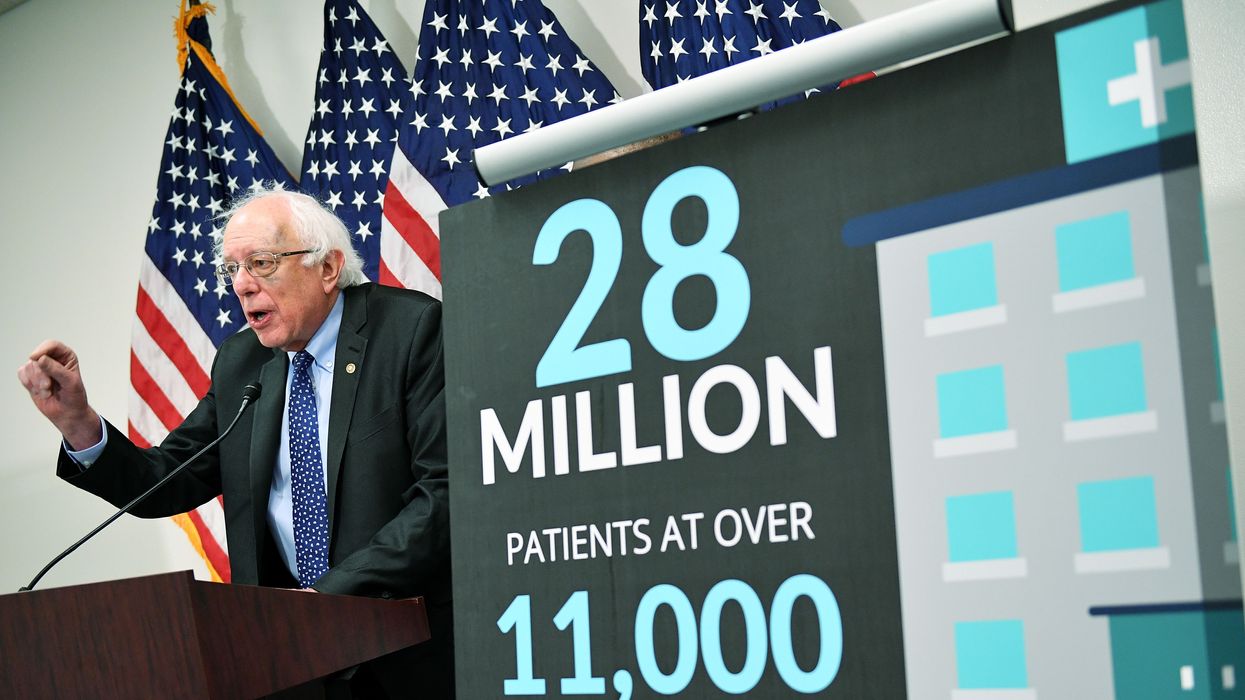 "In the midst of a broken and dysfunctional healthcare system, I will be doing everything I can to expand community health centers so that every American has access to the primary care that they need and deserve."
Sen. Bernie Sanders warned Monday that without swift congressional action, the $5.8 billion in federal funding relied on each year by community health centers around the United States will expire on September 30, resulting in a devastating "primary care cliff."
"Congress can and must avoid" such a scenario, says a statement from the Vermont Independent's office.
Sanders announced that the Senate Health, Education, Labor, and Pensions (HELP) Committee he chairs is scheduled to hold a hearing this Thursday at 10:00 am ET titled, "Community Health Centers: Saving Lives, Saving Money."
Millions of people in the U.S. currently receive lifesaving services from community health centers in thousands of neighborhoods nationwide.
"In America today, community health centers are providing cost-effective primary medical care, dental care, mental health counseling, and low-cost prescription drugs to 30 million people regardless of a person's bank account or insurance status," said Sanders.
"Not only do these health centers save lives and ease human suffering," Sanders continued. "They save Medicare, Medicaid, and our entire healthcare system billions of dollars each year because they avoid the need to go to expensive emergency rooms and hospitals."
"In the midst of a broken and dysfunctional healthcare system, I will be doing everything I can to expand community health centers so that every American has access to the primary care that they need and deserve," he added.
According to the senator's office:
Nearly 100 million Americans live in a primary care desert, nearly 70 million live in a dental care desert, and some 158 million Americans—nearly half the country's population—live in a mental healthcare desert. Today, 85 million people are uninsured or under-insured, over 500,000 people go bankrupt each year because of medically related debt, and more than 68,000 people die each year because they cannot afford the healthcare they desperately need. Expanding community health centers will begin to address this urgent crisis.
The following individuals are scheduled to testify at the hearing: Amanda Pears Kelly, chief executive officer of Advocates for Community Health and executive director of the Association of Clinicians for the Underserved; Ben Harvey, chief executive officer of Indiana Primary Health Care Association; Robert Nocon, assistant professor at Kaiser Permanente Bernard J. Tyson School of Medicine; Sue Veer, president and chief executive officer of Carolina Health Centers; and Jessica Farb, managing director at the Government Accountability Office.
News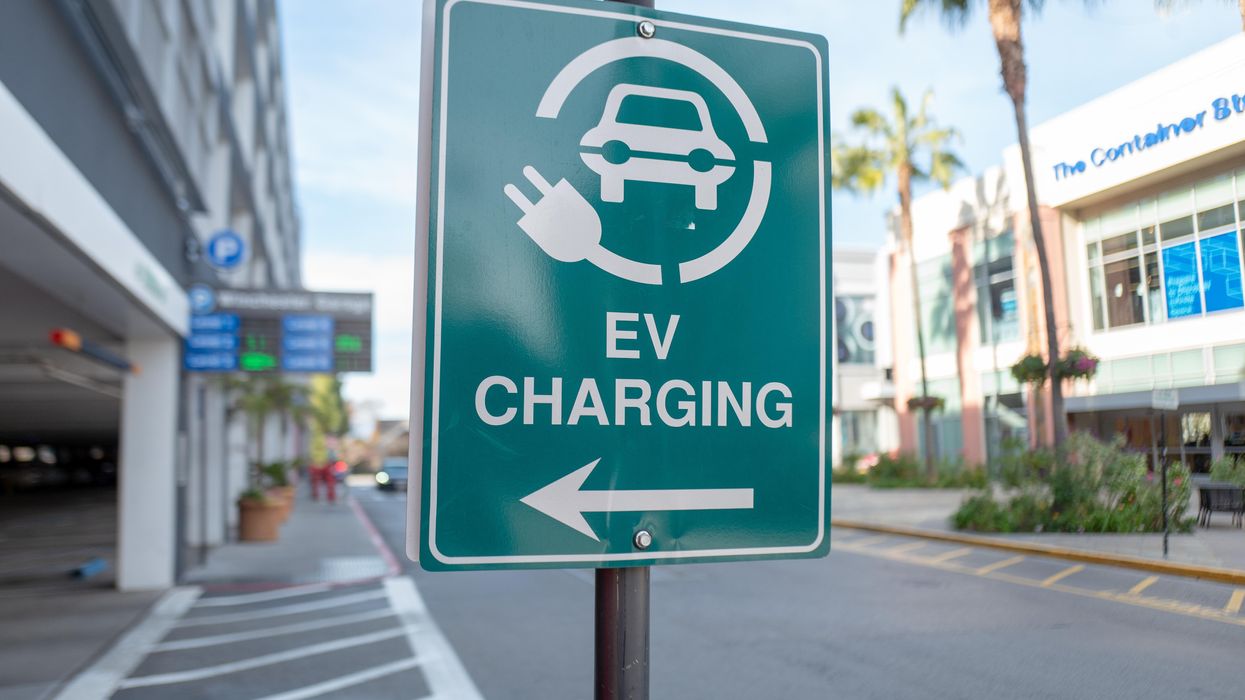 "This is simple," said one campaigner. "Climate action has to take precedence over trade rules."
A coalition of more than three dozen progressive advocacy groups based in the United States and the European Union on Monday implored E.U. policymakers to stop pursuing challenges to the Inflation Reduction Act and urged governments on both sides of the Atlantic to start prioritizing decarbonization over corporate-friendly trade rules.
"As part of any E.U.-U.S. transatlantic sustainable trade initiative, we urge the E.U. to refrain from challenging the IRA with trade instruments. And we call on the U.S. and E.U. to commit to a Climate Peace Clause to protect climate policies around the world from trade disputes, as well as to make good on climate financing and green technology transfer to countries in the Global South," says a letter sent to the U.S.-E.U. Trade and Technology Council.

The letter comes as European Trade Commissioner Valdis Dombrovskis travels to Washington, D.C. for meetings this week with top U.S. officials, including Treasury Secretary Janet Yellen and U.S. Trade Representative Katherine Tai.
Amid an ongoing disagreement over North American electric vehicle manufacturing incentives, renewable energy tax credits, and other green provisions in the IRA, Dombrovskis plans to "negotiate better outcomes for the E.U.," according toPolitico, just as the U.S. Treasury Department prepares to release "a list of criteria for what qualifies as a free trade agreement, potentially making more countries eligible to receive tax credits under the IRA," which was passed by congressional Democrats and signed into law by President Joe Biden last August.
"Countries desperately need to enact bold climate measures and cannot allow outdated trade rules to get in the way."
The letter's 41 signatories—including the Institute for Agriculture and Trade Policy, the Transnational Institute, and other civil society organizations representing millions of people—noted that "at the most recent meeting of the U.S.-E.U. Trade and Technology Council, the Global Trade Working Group announced its intent to embark on a transatlantic sustainable trade initiative."
Melinda St. Louis, the director of Public Citizen's Global Trade Watch, said Monday in a statement that if the U.S. and the E.U. are serious about this, "they first need to commit to 'do no harm' by refraining from attacking one another's climate legislation."
While the IRA "was far from the comprehensive legislation needed to address the urgent climate crisis," states the letter, "it was the result of a difficult compromise negotiated in a narrow but historic window of political opportunity and is a critical step that the U.S. has taken to meet its climate commitments."
Despite this, the E.U. "claims that the structure and the domestic content requirements of tax incentives for electric vehicle, electric battery, and renewable energy production offered through the IRA violate World Trade Organization (WTO) rules," the letter continues. "And it has repeatedly threatened to refer the matter to the WTO Dispute Settlement Body, attempting to force the U.S. to change this law. The E.U. even publicly complained about the incentives before the bill had passed, potentially threatening passage of the important legislation, which passed by the narrowest of margins."
"Time is running out to meet our climate commitments," it adds. "Investments in green jobs and production of green products will be needed to usher in the clean energy transition the world needs," and that requires "adapt[ing] the rules to accelerate a just transition."
\u201cAs @EU_Commission's @VDombrovskis visits DC this week, US & EU groups call for a ceasefire on trade challenges to the IRA & other climate policies #ClimatePeaceClause https://t.co/NXiSpYI4ji\u201d

— Trade Justice Education Fund (@Trade Justice Education Fund) 1677510296
"Will the Biden administration stand up to these trade threats and implement the law as intended to create green jobs and boost manufacturing in the clean energy economy?" asked St. Louis. "And will they commit to supporting other countries as they enact their own bold climate policies?"
Fabian Flues, a trade campaigner with PowerShift Germany, insisted that there is no other reasonable choice.
"This is simple: climate action has to take precedence over trade rules," said Flues. "The E.U. would do the fight against climate change a huge disservice if it challenged the Inflation Reduction Act in trade tribunals. Instead, the E.U. should increase its efforts to pursue a genuine ecological and fair industrial policy. Such efforts must be accompanied by increased climate financing and green technology transfer so that countries in the Global South don't lose out from increased climate action in the U.S. and E.U."

According to the coalition:
As advanced economies and major current and historic emitters of greenhouse gases, it would be a powerful step for the U.S. and E.U. to agree to a Climate Peace Clause—a binding commitment by these governments to refrain from using dispute settlement mechanisms in the WTO or other trade and investment agreements to challenge each other's climate policies. Not only should the E.U. refrain from using trade rules to challenge the IRA, but both should commit to refraining from challenging other countries' policies meant to hasten the green transition. This would set an example and create the much-needed space for governments to adopt and maintain the climate policies needed to create green jobs and meet their commitments under the Paris climate agreement.

Such an agreement between these two powers must also include climate financing for countries in the Global South and the sharing of green technologies, as outlined in the United Nations Framework Convention on Climate Change and the Paris agreement, to support/contribute to climate solutions that are truly sustainable and equitable for all. This will be necessary to support the clean energy transition in countries that cannot afford similar subsidy-based incentives. A true transatlantic collaboration to address catastrophic climate change, and related global social, health, and biodiversity crises, will entail supporting—rather than undermining—green industrial policies on both sides of the Atlantic. Further, we must work together to meet commitments for financial support and technological transfer to developing countries and to transform inequitable global structures in order to facilitate a just transition for all.

This is not the first time labor and environmental groups have demanded that policymakers stop impeding sorely needed climate action by weaponizing global trade rules. As Biden hosted French President Emmanuel Macron just before a December meeting of the U.S.-E.U. Trade and Technology Council, activists held a protest outside the White House to denounce the leading role that Macron has played in fostering E.U. opposition to the IRA.
On the same day, the Sierra Club and the Trade Justice Education Fund published an analysis outlining the need for a Climate Peace Clause.
As the groups' research explained, North American production requirements were key to securing the political support needed to enact the IRA, but progress on creating green jobs and slashing planet-heating pollution remains at risk of being derailed by Investor-State Dispute Settlement complaints and other objections filed at neoliberal trade institutions.
As Trade Justice Education Fund executive director Arthur Stamoulis said Monday, "Countries desperately need to enact bold climate measures and cannot allow outdated trade rules to get in the way."
"By committing to not challenge other nations' climate initiatives as violations of old trade rules," Stamoulis added, "the United States can simultaneously encourage countries to take more ambitious climate action and better defend its own climate-focused industrial policy."
News
"Indigenous rights, human rights must go hand-in-hand with climate protection and climate action," Thunberg said. "That can't happen at the expense of some people."
Demanding that all countries center climate justice as they take steps to transition away from fossil fuel-sourced energy, Fridays for Future leader Greta Thunberg joined dozens of Norwegian Sami people and their supporters Monday at Norway's Energy Ministry to protest wind turbines that have been constructed on Indigenous lands.
"Indigenous rights, human rights must go hand-in-hand with climate protection and climate action," Thunberg toldReuters. "That can't happen at the expense of some people. Then it is not climate justice."
Thunberg was among hundreds of people who blocked the entrance to the ministry, with many participants chaining themselves together as they displayed a sign reading, "Land Back."
\u201cPlantet godt p\u00e5 plass igjen!\ud83d\udcaa\ud83c\udffc\u201d

— Natur og Ungdom (@Natur og Ungdom) 1677483018
The Sami people are demanding that the ministry abide by a 2021 Supreme Court ruling which found that two wind farms in central Norway violate the Samis' international rights.
The Indigenous group has traditionally herded reindeer on the land used by the Roan Vind and Fosen Vind farms, and the Sami protesters said the wind turbines used disturb the animals.
Despite the Supreme Court ruling handed down 16 months ago, the two farms remain in operation.
"It is absurd that the Norwegian government has chosen to ignore the ruling," Thunberg told the Associated Press.
The Swedish climate leader joined the protest days after Sami demonstrators began occupying the ministry's reception area last Thursday. Police forcibly removed about a dozen Sami people at about 2:30 am on Monday, before the group assembled outside the ministry and participants chained themselves together.
\u201cHow can the rule of law only apply if the state wins? 504 days has passed since the Supreme Court of Norway unanimously ruled that the wind power plant in Fosen violates the human rights of the S\u00e1mi people. Today protesting s\u00e1mi youth in Oslo were removed by the police.\u201d

— The Saami Council (@The Saami Council) 1677496474
By using chains, "we make it practically more difficult to move us," Sami activist Ella Marie Hætta Isaksen toldNRK.
The Supreme Court did not specify in 2021 what the companies should do with the 151 wind turbines constructed on the land, and Reutersreported that the ministry is "hoping to find a compromise."
"We understand that this case is a burden for the reindeer herders," Minister of Energy and Petroleum Terje Aasland told Reuters. "The ministry will do what it can to contribute to resolving this case and that it will not take longer than necessary."
After the ruling was handed down, Sami Parliament president Silje Karine Muotka told Reuters that the decision "must have consequences."

"The consequence is that the wind farms need to be removed," Muotka said. "This is an opportunity for the minister to make right the wrongs of many others."
The wind farms—which are owned by Germany's Stadtwerke Muenchen, Norwegian utilities Statkraft and TroenderEnergi, and Swiss firms Energy Infrastructure Partners and BKW—say they are waiting for a decision from the government about how to proceed.
"We trust that the ministry will find good solutions allowing us to continue the production of renewable energy while maintaining the rights of the reindeer owners," said Roan Vind in a statement.

News
SUPPORT OUR WORK.
We are independent, non-profit, advertising-free and 100%
reader supported.