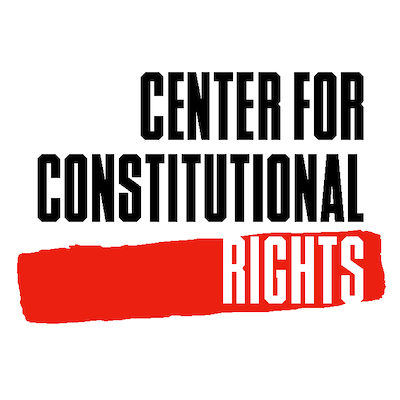 For Immediate Release
Contact:
press@ccrjustice.org
U.S. Courts Can Hear Cases of Torture at Abu Ghraib, Experts Argue
Retired Military Officers, UN Special Rapporteurs, Survivors of Human Rights Violations, Scholars Urge Court to Allow Abu Ghraib Contractor Case to Go Forward
Richmond, VA
Today, in a lawsuit brought by the Center for Constitutional Rights (CCR) and co-counsel on behalf of four Iraqi men who were tortured at Abu Ghraib, six amici parties urged the Fourth Circuit Court of Appeals to reinstate the case, which was dismissed by the district court in June. Plaintiffs in the case, Al Shimari v. CACI International Inc., brought claims including torture and war crimes under the Alien Tort Statute (ATS) against private contractor CACI Premier Technology, Inc. ("CACI"), which U.S. military investigators concluded participated in torture, the "sadistic, blatant, and wanton criminal abuses" of prisoners at Abu Ghraib. In dismissing the torture victims' claims, the district judge did not suggest that the plaintiffs' allegations were unfounded, but instead ruled that the recent Supreme Court decision in Kiobel v. Shell/Royal Dutch Petroleum barred lawsuits based on conduct that occurred outside the U.S.
"In Kiobel, the Supreme Court specifically held that U.S. courts could hear cases that 'touch and concern' the United States 'with sufficient force.' This case, where U.S. citizen-employees of a U.S. corporation are alleged to have conspired with U.S. soldiers, who were punished in U.S. court martials, to commit one of the most notorious and internationally-condemned episodes of torture in U.S. history, inside a U.S.-controlled prison, within a country occupied by the U.S, is just such a case" said CCR Legal Director Baher Azmy.
The six amicus briefs filed today were submitted by retired military officers; past United Nations Special Rapporteurs on Torture and current Rapporteur Juan Mendez; a group of human rights survivors who successfully sought redress in U.S. courts under the ATS, including Dolly Filartiga, plaintiff in the
first modern use of the ATS
to obtain accountability for human rights abuses; a group of civil procedure professors; international law and civil procedure scholars; and historians of international law. All argued that
Al Shimari
is not only permitted under
Kiobel
, but also that international law requires the U.S. to provide a forum for seeking accountability and redress for the abuses at Abu Ghraib.
Said
Retired Rear Admiral John D. Hutson and Dean Emeritus University of New Hampshire School of Law
, "
This case raises important questions regarding the reputation of the United States as a country that values the rule of law. It is important for our courts to provide remedies for torture and war crimes committed by U.S. actors on U.S. controlled territory, especially if we wish to keep U.S. citizens safe when they operate abroad. This country should not tolerate prisons that are beyond the law."
Said Juan Mendez, U.N. Special Rapporteur on Torture and Other Cruel, Inhuman or Degrading Treatment or Punishment, "States have an obligation to ensure that a remedy exists for victims of torture. There has been little meaningful accountability with respect to the notorious instances of torture and serious abuse at the U.S.-run Abu Ghraib prison against contractors. Allowing impunity to continue could undermine the anti-torture framework which I am charged to oversee, and to which the United States has committed itself on becoming a party to the Convention Against Torture."
Al Shimari
is one in a series of cases brought by CCR and co-counsel seeking accountability for torture at Abu Ghraib; last October,
Al-Quraishi v Nakhla and L-
3
was voluntarily dismissed following settlement. Inside the prison, plaintiffs were subjected to electric shocks, sexual violence, forced nudity, and broken bones, and deprived of oxygen, food, and water. U.S. military investigators concluded that several CACI employees serving as interrogators directed abuse of Abu Ghraib prisoners in order to "soften" them up for interrogations.
Read today's filings
here
.
Plaintiffs' appeal brief was filed on October 29th. Co-counsel in the case are Shereef Akeel of Akeel & Valentine, P.C. in Troy, Michigan, Patterson Belknap Webb & Tyler LLP, and George Brent Mickum IV.
The Center for Constitutional Rights is dedicated to advancing and protecting the rights guaranteed by the United States Constitution and the Universal Declaration of Human Rights. CCR is committed to the creative use of law as a positive force for social change.
(212) 614-6464
LATEST NEWS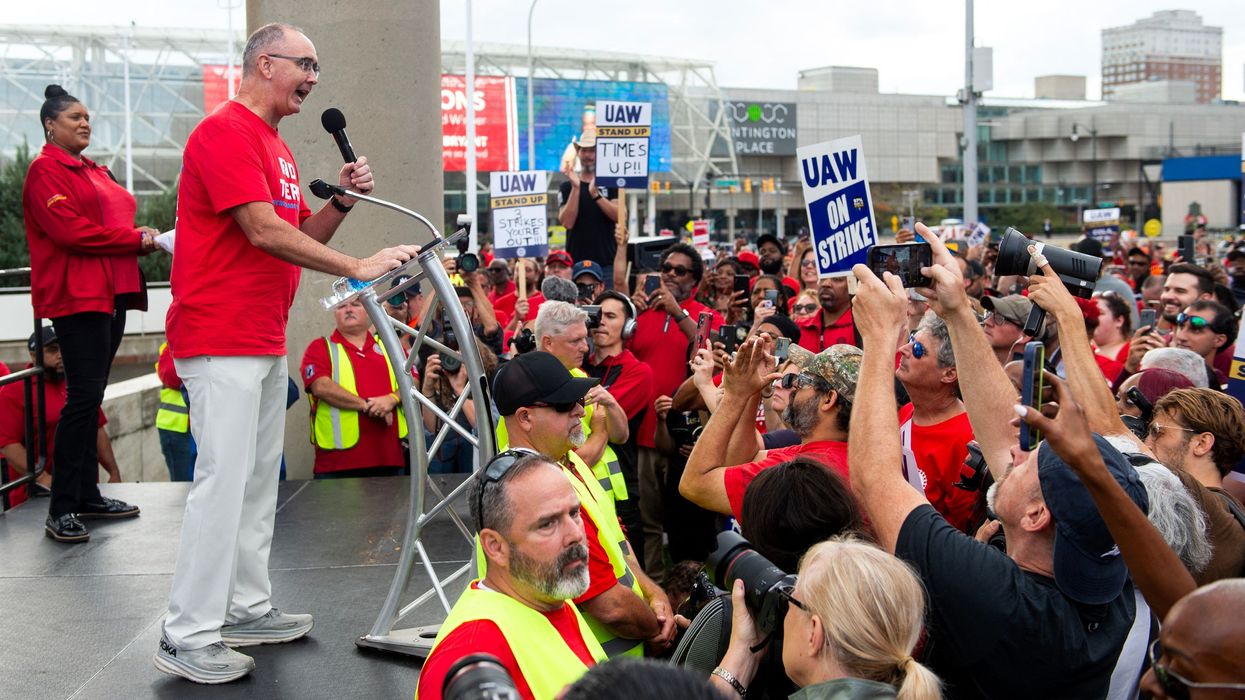 United Auto Workers president Shawn Fain accused the companies of "trying to put the squeeze on our members to settle for less."
The president of the United Auto Workers condemned Ford and General Motors on Saturday after the companies said they plan to temporarily lay off thousands of nonstriking employees, blaming the union's walkouts at two plants in Michigan and Ohio.
Ford said in a statement Friday that it is laying off roughly 600 workers at its Michigan Assembly Plant, pointing to "knock-on effects" from the UAW's walkouts at the facility's final assembly and paint departments.
General Motors, meanwhile, said it expects 2,000 workers at its Fairfax Assembly plant in Kansas "to be idled as soon as next week," a decision the company called "a negative ripple effect" of the UAW's historic strike.
But UAW president Shawn Fain argued the layoffs are completely unnecessary—and an obvious attempt by Ford and General Motors to "put the squeeze on our members to settle for less."
"With their record profits, they don't have to lay off a single employee. In fact, they could double every autoworker's pay, not raise car prices, and still rake in billions of dollars," said Fain. "Their plan won't work. The UAW will make sure any worker laid off in the Big Three's latest attack will not go without an income. We'll organize one day longer than they can, and go the distance to win economic and social justice at the Big Three."
The UAW's response to the layoffs came as union negotiators and the Big Three automakers returned to the bargaining table to continue negotiating over a new contract.
More than 12,000 UAW autoworkers are currently on strike at three plants, and—as part of its "stand-up strike" strategy—the union is expected to call on additional locals to strike in the coming days if the car manufacturers don't make a sufficient contract offer.
The UAW says a gradual wave of strikes at select plants will give its negotiators maximal leverage—and keep the Big Three guessing—as the union attempts to win significant benefit and wage improvements. Fain has said an "all-out" strike is still on the table.

Reutersreported Saturday morning that Stellantis has increased its wage-hike offer to nearly 21% over the life of the contract—the biggest total wage boost proposed by a Big Three automaker thus far, but still well shy of the union's demand for a 36% raise.
Ford and General Motors have proposed raises of 20% and 18%, respectively.
Ford CEO Jim Farley, whose compensation package totaled nearly $21 million last year, faced backlash from the UAW and lawmakers for claiming earlier this week that the union's wage demands would "bankrupt" the company.
"There's no way you can continue wasting hundreds of millions of dollars on stock buybacks to manipulate prices, jack up CEO pay to ludicrous levels, all while starving the workers who actually make the product you sell," Rep. Alexandria Ocasio-Cortez (D-N.Y.) replied on social media. "THAT is what is unsustainable. Pay your workers."
Fain, for his part, called Farley's claim "a lie like everything else that comes out of their mouths."
As Fortunereported on Friday, Morgan Stanley's auto analyst estimated in a recent note that a 40% pay raise for autoworkers would result in $2.6 billion in additional labor costs for Ford, which expects to bring in $168 billion in total revenue this year.
The company spent nearly $500 million on stock buybacks last year.
"They could double our wages and not raise the prices of vehicles, and they would still make billions of dollars," Fain said from the picket line on Friday.
News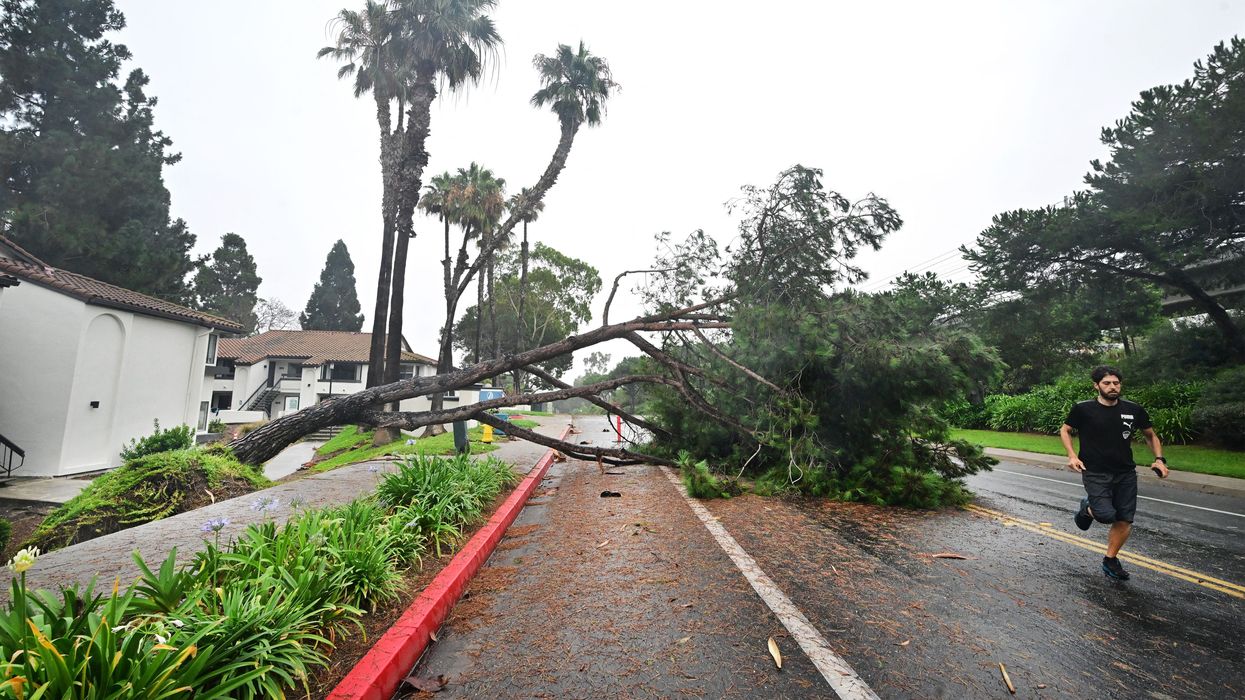 "California's move is an unmistakable sign that the wave of climate lawsuits against Big Oil will keep growing and that these polluters' days of escaping accountability for their lies are numbered."
The state of California on Friday filed suit against ExxonMobil, Shell, BP, ConocoPhillips, and Chevron, accusing the five oil and gas giants of a decadeslong campaign to mislead the public about the threat fossil fuels pose to the climate.

The lawsuit makes California the largest economy on the planet to take legal action against fossil fuel companies over their efforts to deceive the world about their destructive—and immensely profitable—business model. California is also a major producer of oil and gas.
"This has been a multi-decade, ongoing campaign to seek endless profits at the expense of our planet, our people, and the greedy corporations and individuals need to be held accountable," California Attorney General Rob Bonta toldThe New York Times in an interview on Friday. "That's where we come in."
With its new civil lawsuit, filed in a San Francisco court, California joins Rhode Island, Minnesota, Connecticut, Massachusetts, Vermont, and other states that have sued the fossil fuel industry over its role in massive climate damages. Dozens of municipalities, including several in California, have also filed lawsuits against oil giants.
According to the National Oceanic and Atmospheric Administration, the U.S. has experienced a record-breaking 23 billion-dollar extreme weather disasters this year, from deadly flooding in California to the catastrophic wildfire that killed nearly 100 people in Maui, Hawaii—which is also suing Big Oil.
Cities and states representing 25% of the U.S. population are currently taking part in some kind of climate-related legal action against the fossil fuel industry, according to Fossil Free Media, and the Biden Justice Department is facing growing pressure to join the fight.

In an effort to improve their chances of winning the mounting legal battles, fossil fuel giants have tried to move climate liability lawsuits from state to federal court—but the U.S. Supreme Court declined to hear their appeals earlier this year.
"Just like tobacco and opioid companies, the oil and gas industry will have to face the evidence of its deception in court."
Richard Wiles, the president of the Center for Climate Integrity, said in a statement Saturday that "California's decision to take Big Oil companies to court is a watershed moment in the rapidly expanding legal fight to hold major polluters accountable for decades of climate lies."
"Whether it's fires, droughts, extreme heat, or sea-level rise, Californians have been living in a climate emergency caused by the fossil fuel industry, and now the state is taking decisive action to make those polluters pay," said Wiles. "As similar cases proceed toward trial, California's move is an unmistakable sign that the wave of climate lawsuits against Big Oil will keep growing and that these polluters' days of escaping accountability for their lies are numbered. Just like tobacco and opioid companies, the oil and gas industry will have to face the evidence of its deception in court."
California's lawsuit, which also names the American Petroleum Institute as a defendant, comes days after The Wall Street Journalpublished a front-page story based on previously unreported documents that detail Exxon's behind-closed-doors effort to cast doubt on climate science after 2006, when the company publicly acknowledged the link between fossil fuels and climate change for the first time.

Exxon and other oil companies have been aware of the connection since the 1970s.

"For more than 50 years, Big Oil has been lying to us—covering up the fact that they've long known how dangerous the fossil fuels they produce are for our planet," California Gov. Gavin Newsom said in a statement. "It has been decades of damage and deception."

"Wildfires wiping out entire communities, toxic smoke clogging our air, deadly heatwaves, record-breaking droughts parching our wells," Newsom continued. "California taxpayers shouldn't have to foot the bill. California is taking action to hold big polluters accountable."

The Times noted Friday that California's lawsuit aims to establish "a fund that would be used to pay for recovery from extreme weather events and mitigation and adaptation efforts across the state."

"The lawsuit claims that California has already spent tens of billions of dollars paying for climate disasters, and expects costs to rise significantly in the years ahead," the Times added.
Jamie Henn, the director of Fossil Free Media, said Saturday that with its lawsuit, "California just kicked open the door for every city and state in America to sue the fossil fuel industry for climate damages."
"After this summer of brutal heat waves and climate disasters, I think the public is hungry for a way to hold the fossil fuel industry accountable for the damage they've done," said Henn. "Big Oil knew, they lied, and now it's time to make them pay."

News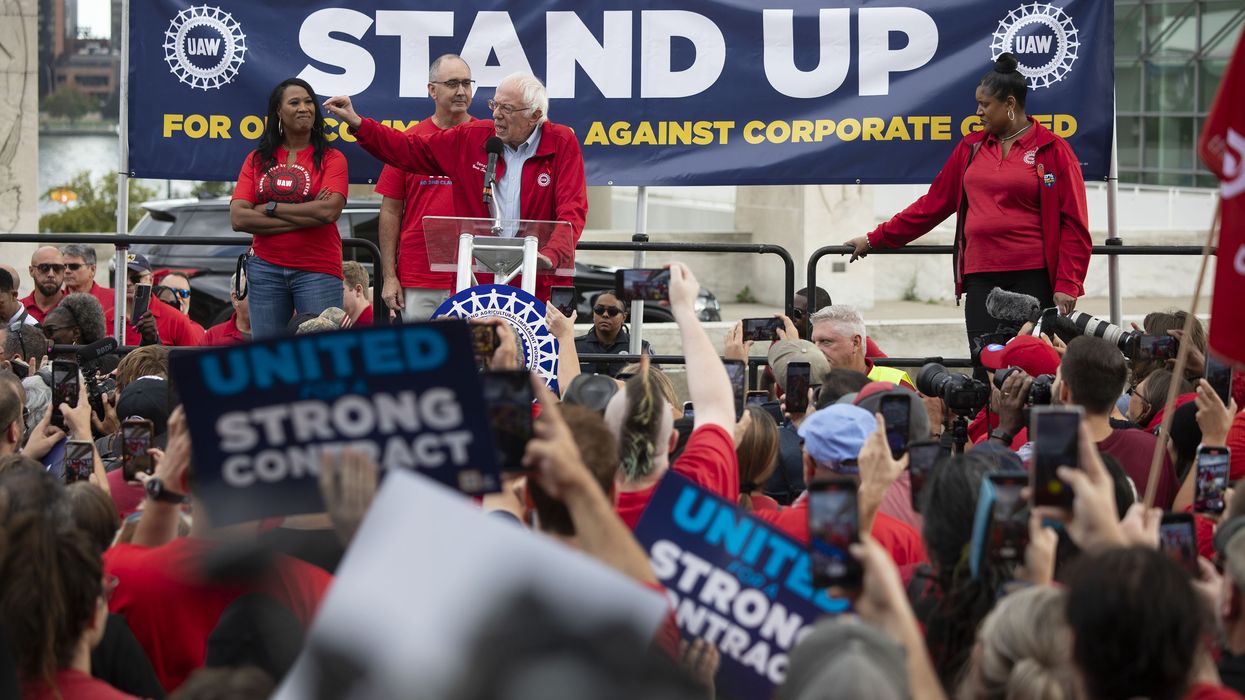 "The CEOs of General Motors, Ford, and Stellantis and their major stockholders on Wall Street have got to understand: they cannot have it all," said Sen. Bernie Sanders. "We refuse to live in an oligarchy."
Sen. Bernie Sanders used his remarks at a United Auto Workers rally in Detroit on Friday to send a message to the chief executives of the Big Three U.S. car manufacturers, which have thus far refused to meet the union's wage and benefit demands despite raking in huge profits over the past decade.
"It is time for you to end your greed," the Vermont senator said to cheers from the crowd gathered in downtown Detroit—home to the headquarters of General Motors—hours after more than 12,000 UAW members walked off the job in Michigan, Missouri, and Ohio, kicking off a historic strike that's likely to expand to more Big Three facilities as negotiations continue without a contract agreement.
Sanders (I-Vt.), one of organized labor's most vocal allies in Congress, called out each of the Big Three CEOs by name, highlighting their exorbitant compensation packages and asking whether they're aware of their employees' economic struggles.
"Do you have any clue what it's like for one of your workers to try to survive on $17 an hour, which is the average starting wage of an automobile worker?" Sanders asked, a question directed at General Motors CEO Mary Barra, who received around $29 million in total compensation last year.
"Do you know, Ms. Barra, what it's like to try to raise a family, put food on the table, and pay rent when you're making $20 an hour?" the senator asked, pointing out that Barra has pocketed more than $200 million in compensation since becoming General Motors' top executive in 2014.
Sanders proceeded to ask similar questions of the chief executives of Ford and Stellantis, who both made more than $20 million in 2022.
Addressing Stellantis CEO Carlos Tavares, Sanders said, "Do you know, Mr. Tavares, what it is like to be classified as a temp, and despite working year after year you remain a temp, receiving wages and benefits significantly lower than your brothers and sisters doing the same exact work?"
Turning his attention to Ford's Jim Farley, the senator noted that "last year you made more than $20 million in total compensation, and my guess is that when you retire from your job, you're gonna have a great pension, golden handshake, and all kinds of benefits."
"Do you have any clue as to what it's like to be a worker getting older, having worked your entire life, and not having any money in the bank as you prepare for retirement?" Sanders asked.
"Let's be clear that what the UAW is fighting for is not radical," Sanders continued, criticizing the corporate media for failing to put workers' demands in the context of massive corporate profits and major union sacrifices during the auto industry crisis more than a decade ago.
"Last year, these companies spent $9 billion not to improve the lives of their workers, but to pay for stock buybacks and dividends to make their wealthy stockholders even richer," Sanders said. "Meanwhile, while the CEOs and stockholders in the automobile industry made out like bandits, the workers who build the vehicles—you—are earning totally inadequate wages and, over the last several decades, have fallen further and further behind."
Sanders described the UAW's central demands—from a 36% wage increase to an end to tiered pay systems that leave newer workers far worse off—as "totally reasonable" compensation for the "record-breaking profits that their labor has produced."
"The CEOs of General Motors, Ford, and Stellantis and their major stockholders on Wall Street have got to understand: they cannot have it all," said Sanders. "We refuse to live in an oligarchy. We refuse to accept a society in which so few have so much and so many have so little."
News
Independent, nonprofit journalism needs your help.
Please Pitch In
Today!