For Immediate Release
August, 12 2013, 08:00am EDT
Today: Activists to Risk Arrest at State Department in DC in Protest of the Keystone XL Pipeline
200 Expected to Stage Sit-in, Many Risking Arrest
WASHINGTON
Activists will stage a sit-in and a protest at the State Department building in Washington, DC today, August 12, in opposition to the Keystone XL pipeline. The sit-in is the second planned act of civil disobedience that CREDO, Rainforest Action Network and the Other 98% have staged this summer to maintain pressure on the president to keep his promise to fight climate change by rejecting the Keystone XL pipeline.
The State Department just announced an investigation into Environmental Resources Management (ERM), the contractor that drafted the latest controversial environmental analysis of the Keystone XL pipeline. Recent revelations show that ERM failed to disclose ties with TransCanada, the foreign oil company seeking approval to build the pipeline through American soil, and with the powerful oil lobby, the American Petroleum Institute. In November 2011, President Obama postponed a decision on the pipeline until 2013, in the midst of a delegitimized review process conducted by another oil-industry compromised contractor, Cardno Entrix. It's time for President Obama and Secretary of State Kerry to reject the Keystone XL pipeline once and for all.
What Sit-in and protest at the State Department to stop Keystone XL.
Who: 200 people, including many who will risk arrest. The event is organized by CREDO, Rainforest Action Network and the Other 98%, and will include grassroots activists who helped elect President Obama in 2008 and 2012, including activists who currently volunteer for Organizing for Action (OFA).
When: 8:45am, Monday, August 12th (sit-in will begin promptly at 9 am ET)
Where: The State Department, 2201 C St NW, Washington, DC
Visuals: Activists will hold signs and stage a sit-in at the State Department office. Across from the sit-in, protesters will gather to rally in support of those risking arrest.
More than 70,000 people have signed the group's Pledge of Resistance to risk arrest in peaceful, dignified civil disobedience, if President Obama's administration issues a draft National Interest Determination recommending approval of the Keystone XL pipeline. Monday's action is the second civil disobedience action the groups have organized to maintain pressure on the president to keep his promise to fight climate change and reject the Keystone XL pipeline.
Read the Pledge of Resistance here: https://act.credoaction.com/sign/kxl_pledge
CREDO Action, part of CREDO Mobile, is a social change network of over five million activists, sending tens of millions of petition signatures and hundreds of thousands of phone calls to decision-makers each year. CREDO Action members also participate in meetings, protests and other direct action for progressive change.
LATEST NEWS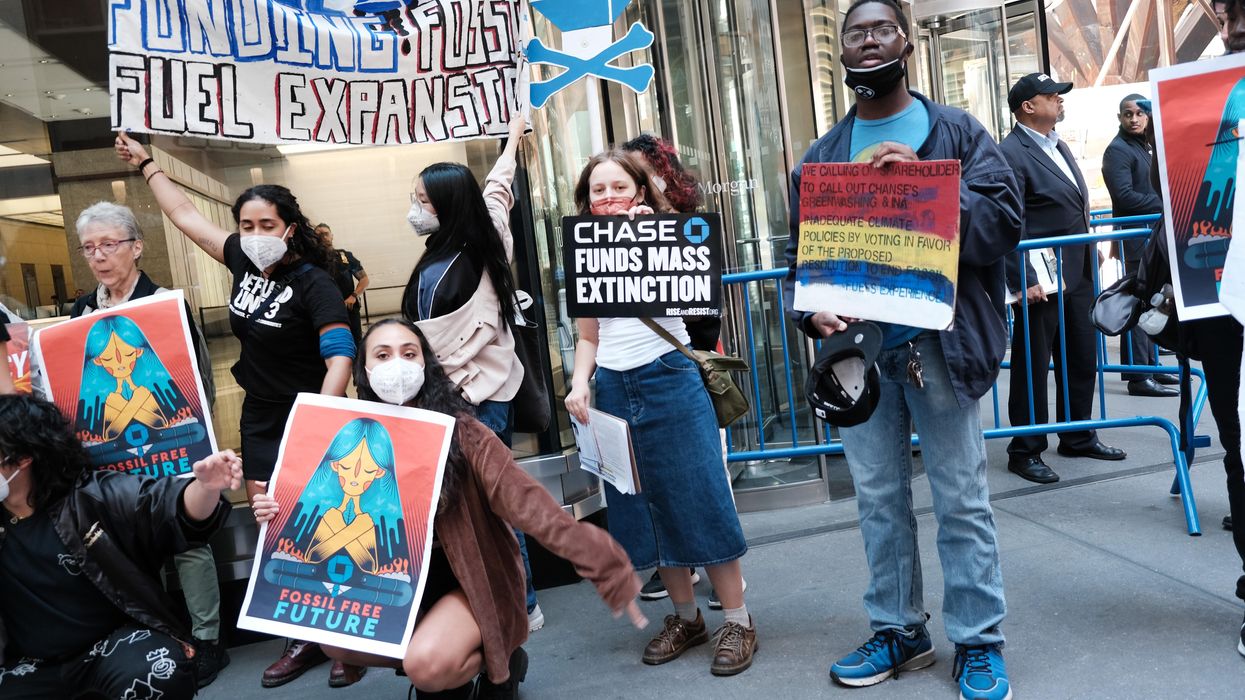 "Any climate commitment from a bank that is still financing fossil fuel expansion is greenwashing, pure and simple," said a Stop the Money Pipeline campaigner.

Taking aim at Wall Street banks financing the oil, gas, and coal extraction fueling the climate crisis, a coalition of institutional investors on Tuesday announced the filing of climate-related shareholder resolutions in an effort to force "more climate-friendly policies that better align with" the firms' public commitments to combating the planetary emergency.
In the resolutions, members of the Interfaith Center on Corporate Responsibility (ICCR) and Harrington Investments asked six banks—Bank of America, Goldman Sachs, JPMorgan Chase, Morgan Stanley, Citigroup, and Wells Fargo—to enact policies phasing out fossil fuel finance, disclose plans for aligning their financing with their stated near-term emissions reduction goals, and to set absolute end-of-decade emissions reduction targets for their energy sector financing.
Shareholders also filed climate resolutions at four companies—Chubb, Travelers, The Hartford, and Berkshire Hathaway—that insure fossil fuel projects.

"Each of the major banks has publicly committed to aligning its financing with the goals of the Paris agreement to achieve net-zero emissions by 2050, a target widely considered imperative to avoid catastrophic climate impacts and financial losses," ICCR said in a statement. "Scientific consensus shows that new fossil fuel expansion is incompatible with achieving net-zero by 2050, yet these banks continue to invest billions of dollars each year in new fossil fuel development—a fact corroborated by a new Reclaim Finance report released last week."
\u201cBREAKING: @ICCRonline members filed two shareholder proposals for 2023 calling on US banks @jpmorgan @BankofAmerica @Citibank @WellsFargo @GoldmanSachs @MorganStanley to implement more climate-friendly policies & better align with their net zero pledges https://t.co/D000QaI2L6\u201d

— ICCR (@ICCR) 1674575085
As Stop the Money Pipeline—a coalition of over 200 groups seeking to hold "financial backers of climate chaos accountable"—noted:
A slate of resolutions calling for policies to phase out financing for fossil fuel expansion was filed by the same investors at U.S. banks in 2022. They received between 9% and 13% support, which was a significant milestone for these first-of-their-kind proposals. This year's fossil fuel financing proposals have been updated to encourage banks to finance clients' low-carbon transition so long as those plans are credible and verified. The previous resolutions were supported by many major institutional investors, including the New York State and New York City Common Retirement Funds.

New in 2023 are the resolutions on absolute emissions reduction targets for energy sector financing filed by the New York City and New York State comptrollers, and the resolutions calling for disclosure of climate transition plans filed by As You Sow. The day before the resolutions were filed, Denmark's largest bank, Danske, announced a phaseout of corporate financing for companies engaged in new coal, oil and, gas development.
"Any climate commitment from a bank that is still financing fossil fuel expansion is greenwashing, pure and simple," Arielle Swernoff, U.S. banks campaign manager at Stop the Money Pipeline, said in a statement. "By supporting these resolutions, shareholders can hold banks accountable to their own climate commitments, effectively manage risk, and protect people and the planet."
\u201cNEW! Investors have filed climate shareholder resolutions at major US and Canadian banks.\n\nOur response \u2b07\ufe0f\nhttps://t.co/NYbLsbCevF\u201d

— Stop the Money Pipeline (@Stop the Money Pipeline) 1674580274
Dan Chu, executive director of the Sierra Club Foundation—which led the filing at JPMorgan Chase—lamented that "all major U.S. banks continue to finance billions of dollars for new coal, oil, and gas projects every year. Such financing undermines the banks' net-zero commitments and exposes investors to material risks."
"These shareholder resolutions simply ask banks to align their promises with their actions and to adopt policies to phase out the financing of new fossil fuel development," Chu added.
Referring to a warning from the International Energy Agency, Kate Monahan of Trillium Asset Management—which spearheaded the Bank of America filing—said that "we will not be able to achieve the Paris agreement's goal of limiting warming to 1.5°C if banks continue to finance new fossil fuel exploration and development."
"Bank of America has publicly committed to the Paris agreement but continues to finance fossil fuel expansion with no phaseout plan, exposing itself to accusations of greenwashing and reputational damage," Monahan contended. " By continuing to fund new fossil fuels, Bank of America and others are taking actions with potentially catastrophic consequences."
News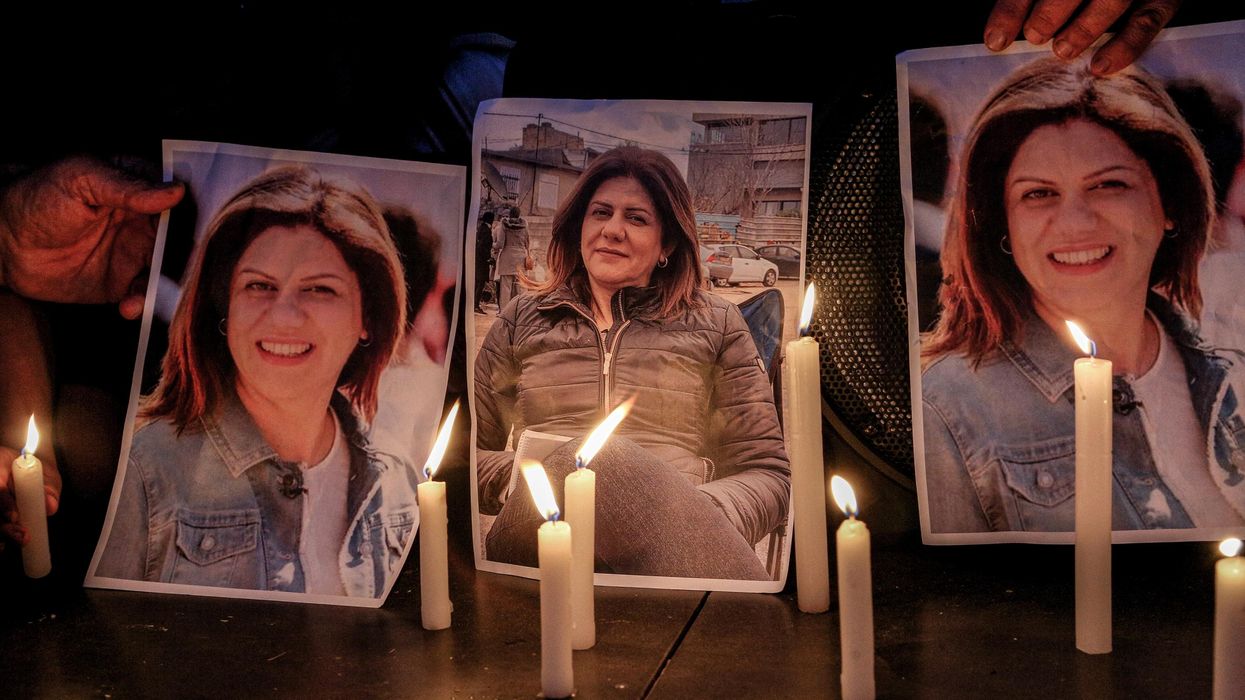 The deadliest year for media workers since 2018 was driven in large part by the war in Ukraine and a rise in killings in Latin America.
Driven in large part by Russia's war in Ukraine and a rise in violence in Latin America, 2022 was the deadliest year for journalists in four years and saw nearly a 50% increase in murders, killings in crossfire, and deaths as the result of dangerous assignments, according to a report released Tuesday.
In its annual report on the killings of members of the press, the Committee to Protect Journalists (CPJ) confirmed that at least 41 journalists and media workers were killed in direct connection to their work, including nearly two dozen who were murdered in retaliation for their work. The group is still investigating the motives for the killings to 26 other journalists, bringing the total number of media workers killed last year to 67.
Fifteen journalists were killed while covering the Ukraine war, including at least eight who were killed in crossfire during fighting between the Russians and Ukrainians. Thirteen of them were killed while reporting or gathering news about the war, which began last February.

Though no deaths of journalists on the ground in Ukraine have been reported since last May, the CPJ emphasized that the war zone is still dangerous for reporters; earlier this month at least three journalists were injured by shelling in Kyiv and Druzhkivka, a city in the eastern region of Donetsk.
\u201cThe year 2022 was deadly for members of the press. At least 67 journalists and media workers were killed during the year\u2013the highest number since 2018 and an almost 50% increase from 2021.\n\nRead more in CPJ's latest report on journalists killed in 2022:\n\nhttps://t.co/9tbuUnpfOK\u201d

— Committee to Protect Journalists (@Committee to Protect Journalists) 1674583387
"Journalists who risk their lives covering Russia's war in Ukraine are civilians under international humanitarian law and should be protected as such," said Gulnoza Said, CPJ's Europe and Central Asia program coordinator, after the shellings.
Combined with killings in Mexico and Haiti, those in Ukraine made up more than half of the 67 killings recorded by CPJ.
Out of 13 journalists killed in Mexico last year, three were confirmed to have been murdered in retaliation for their reporting, and three were officially being "protected" by state and federal protection mechanisms or were in the process of being enrolled in protection programs when they were killed.
The mechanisms "try to provide [journalists] with some degree of protection from the federal government," Jan-Albert Hootsen, Mexico representative for CPJ, toldCBS News. "This is admittedly not ideal because even federal institutions in Mexico are not fully functional. They have their problems, they have their failings."
\u201cThe year 2022 was deadly for members of the press. At least 67 journalists and media workers were killed during the year\u2013the highest number since 2018 and an almost 50% increase from 2021.\n\nRead more in CPJ's latest report on journalists killed in 2022:\n\nhttps://t.co/9tbuUnpfOK\u201d

— Committee to Protect Journalists (@Committee to Protect Journalists) 1674568829
Across Latin America, 30 journalists were killed in 2022—nearly half the global total. At least 12 were confirmed to have been killed in direct relation to their work, "a reflection of the outsize risk journalists in the region face while covering topics such as crime, corruption, gang violence, and the environment," according to the CPJ.
As Common Dreams reported in July 2022, rights advocates were joined by nearly two dozen members of the U.S. Congress in demanding an impartial investigation into the murders of British journalist Dom Phillips and Indigenous expert Bruno Pereira, who were shot dead during a reporting trip regarding land defenders in the Brazilian Amazon.
Pirambu News founder Givanildo Oliveira was also killed in Brazil after publishing a report about a local man suspected of homicide, and following warnings not to report on criminal activity radio journalist Humberto Coronel was shot and killed in Pedro Juan Caballero, Paraguay. Coronel "sometimes denounced political corruption and the police force's alleged inability to solve crimes," according to CPJ, and months before his killing by an unidentified man, his colleague received a death threat saying he and Coronel "knew too much."
CPJ noted that the killing of Palestinian-American journalist Shireen Abu Akleh in the West Bank city of Jenin in May spotlighted "Israeli impunity." The Israeli military said last year that Abu Akleh was killed in an accidental exchange of gunfire and refused to cooperate with a U.S. probe into the killing. Multiple investigations by the U.S., United Nations, and human rights groups determined the Israel Defense Forces had killed the Al Jazeera journalist, either intentionally or unintentionally.
"Abu Akleh's murder was the latest example of Israeli impunity for crimes against the press," wrote Jennifer Dunham, editorial director for CPJ. "It came one year after Israeli forces bombed several buildings in the Gaza Strip housing media offices, including those of The Associated Press and Al Jazeera... In 2018, at least two other Palestinian journalists—Yaser Murtaja and Ahmed Abu Hussein—were shot and killed while covering demonstrations in the Gaza Strip; a U.N. commission of inquiry later found that Israeli snipers 'intentionally' shot the two journalists."
"Israeli authorities have not clarified what investigations, if any, they undertook," wrote Dunham, "or whether anyone was brought to justice for the journalists' murders."

News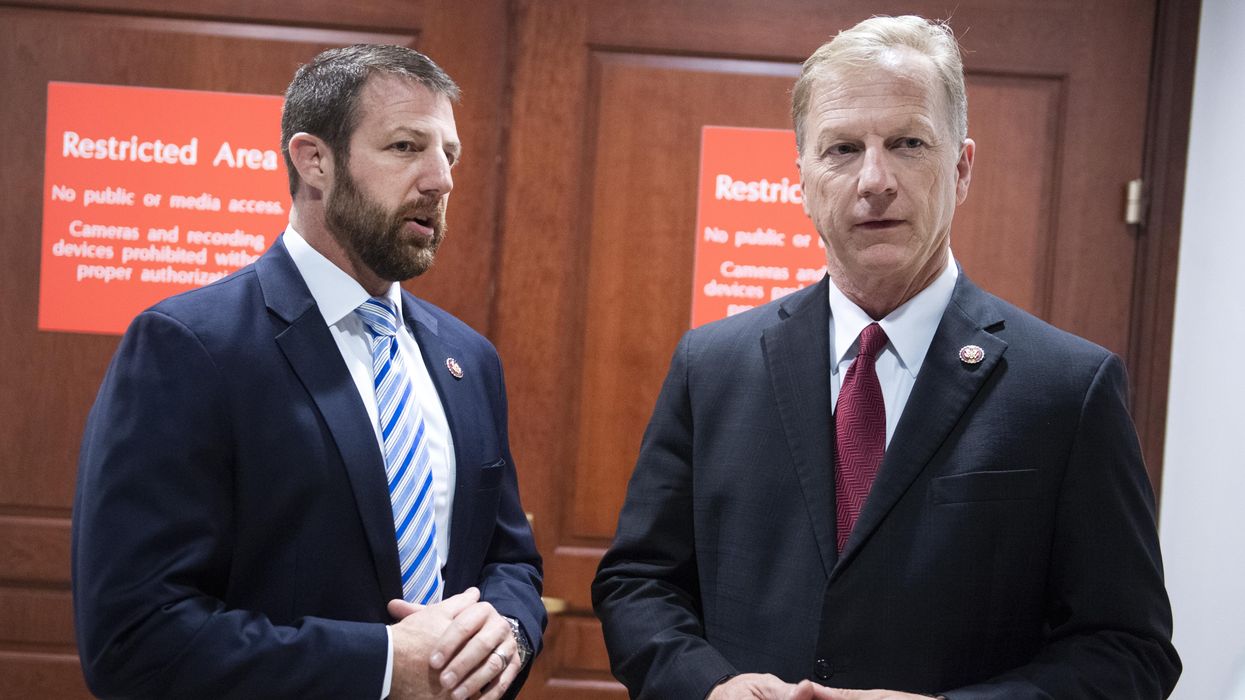 "Medicare and Social Security are non-negotiable," responded Democratic Rep. Mark Pocan. "Risking default or robbing seniors of hard-earned benefits are not options."
Not even a month after assuming the majority in the House, Republicans have begun seriously considering a range of proposals to cut Social Security, Medicare, and other federal programs that millions of people across the U.S. rely on to meet basic needs.
The Washington Postreported Tuesday that "in recent days, a group of GOP lawmakers has called for the creation of special panels that might recommend changes to Social Security and Medicare" while other Republicans "have resurfaced more detailed plans to cut costs, including by raising the Social Security retirement age to 70"—a change that would impose across-the-board benefit cuts.

Rep. Kevin Hern (R-Okla.), the leader of the Republican Study Committee (RSC), told the Post that Congress has "no choice but to make hard decisions" even as experts dispute the GOP narrative that Social Security is in crisis.
Last year, the RSC suggested several possible changes to Social Security, including partial privatization and gradually raising the "full retirement age" from 67 to 70.
Rep. Rick Allen (R-Ga.), a supporter of raising the retirement age, claimed earlier this month that people "actually want to work longer."

"MAGA extremists in Congress are eager to use the debt they exacerbated with tax breaks for wealthy corporations as an excuse to threaten the health and retirement security of millions of hard-working Americans," Liz Zelnick, director of the Economic Security and Corporate Power Program at Accountable.US, said in a statement Tuesday. "It says it all about the MAGA majority fringe economic plan: Deep cuts to earned benefits for seniors and working people while protecting or even expanding wasteful tax breaks for billionaires and giant corporations."
"For nearly nine decades, Social Security has kept generations of seniors and Americans with disabilities out of poverty and allowed seniors to live out their Golden Years with dignity," Zelnick added. "For nearly 60 years, Medicare has provided millions of seniors with access to life-improving health benefits no matter their income or condition. MAGA extremists want to break the promise of guaranteed benefits that has been kept for generations—benefits earned through years of hard work—rather than ask for any contribution from their biggest and wealthiest donors, especially greedy corporations."
"Today, a billionaire pays the same amount into Social Security as someone making $160,000 a year."
Due to soaring income inequality, a rising share of rich people's earnings has not been subject to Social Security payroll taxes, which didn't apply to any wage income above $147,000 in 2022. Because of that $147,000 cap, millionaires stopped paying into Social Security on February 24 of last year.
Over the weekend, Sen. Bernie Sanders (I-Vt.) said he plans to reintroduce his legislation that would "extend Social Security's solvency for the next 75 years and expand benefits by $2,400 a year" by lifting the payroll tax cap.
"Today, a billionaire pays the same amount into Social Security as someone making $160,000 a year," Sanders wrote on Twitter. "Let's end that absurdity."
But scrapping the payroll tax cap is not among the changes that House Republicans have floated in recent weeks as they threaten another round of debt ceiling brinkmanship.
As the Post noted Tuesday, the RSC proposal released last year raised the "possibility that lawmakers could rethink payroll taxes, allowing the money to fund private-sector retirement options."
Republicans and one Democrat— Sen. Joe Manchin of West Virginia—have also spoken favorably of the TRUST Act, a bill led by Sen. Mitt Romney (R-Utah) that would establish bipartisan committees to craft "legislation that restores solvency and otherwise improves" the nation's trust funds, including Social Security.
"The idea could gain some traction in the House, where [Rep. Vern Buchanan (R-Fla.)] pointed to the bill as he stressed the need to 'work together and not make this so political,'" the Post reported Tuesday. "Another top Republican, Rep. Jodey Arrington (R-Texas), led a group of Democratic and GOP lawmakers two years ago in calling for 'special, bipartisan, bicameral rescue committees' to study Social Security, Medicare, and other federal trust funds."
While many House Republicans gun for cuts and other regressive changes to Social Security, Sens. Bill Cassidy (R-La.) and Angus King (I-Maine) are working on legislation that "would see the federal government create a new fund with borrowed money, which it would invest in stocks to cover future retirement benefits," Semaforreported last week.
"That maneuver is designed to cash in on the higher returns that equities usually earn compared to the Treasury bonds that Social Security's current trust fund invests in," the outlet explained.
The American Prospect's Ryan Cooper welcomed the idea as "splendid and long-overdue" but acknowledged that something like the TRUST Act "probably has a better political chance of success than Cassidy and King's more fair and technically competent approach."
"Official Washington prefers elite politicians making 'hard choices' to slash benefits for seniors on fixed incomes," Cooper wrote in a column on Monday. "But a social wealth fund is an idea worth underlining."
President Joe Biden and congressional Democrats have vowed to oppose any GOP push for Social Security cuts, demanding clean legislation to raise the debt ceiling and avert an economic disaster.
"Republicans won a majority in the House and they're allowed to advocate for their priorities, but it is unacceptable to take American families and the economy hostage in this way," Sen. Ron Wyden (D-Ore.), chair of the Senate Finance Committee, said in a statement last week. "Democrats will not entertain these threats from Republicans, particularly to Medicare and Social Security. Republicans must stand down on the debt limit immediately."
Rep. Mark Pocan (D-Wis.), chair emeritus of the Congressional Progressive Caucus, wrote on Twitter Tuesday that "Medicare and Social Security are non-negotiable."
"Americans work hard and contribute to these programs with every paycheck," Pocan added. "Republicans raised the debt ceiling three times under Trump. Risking default or robbing seniors of hard-earned benefits are not options."
News
SUPPORT OUR WORK.
We are independent, non-profit, advertising-free and 100%
reader supported.