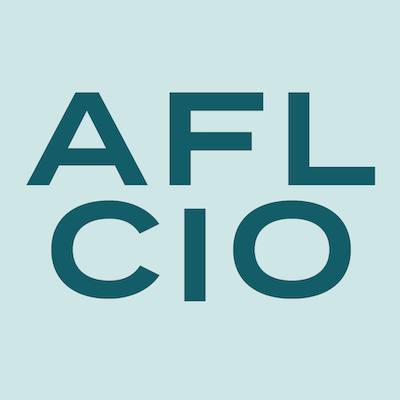 For Immediate Release
Contact:
Media Outreach Department,Phone: 202-637-5018
National Immigration Law Center and AFL-CIO Seek To Restore Rights for Wrongly Fired Immigrant Workers
Groups Ask the Second Circuit Court of Appeals to Review National Labor Relations Board Decision
WASHINGTON
The National Immigration Law Center (NILC) and the American Federation of Labor and Congress of Industrial Organizations (AFL-CIO) today asked the U.S. Court of Appeals for the Second Circuit to review a National Labor Relations Board (NLRB) decision denying backpay for workers who were fired after complaining about unfair working conditions at Mezonos Maven Bakery in Brooklyn, New York.
This legal effort to restore immigrant workers' rights occurs exactly ten years after the Supreme Court decided in Hoffman Plastic Compounds v. NLRB that some wrongfully-fired unauthorized workers are not entitled to back pay under National Labor Relations Act.
"Workers should never have to choose between voicing their concerns about workplace conditions and receiving a paycheck. Unfortunately, that choice was foisted upon the courageous workers at Mezonos Bakery. These workers should not be stripped of legal remedies available to all of us if we are subject to abusive behavior in the workplace," said Marielena Hincapie, executive director of the National Immigration Law Center. "We're filing this appeal today to fight to protect all workers' basic right to advocate for a fair and safe workplace."
This is the latest step in a nine year legal challenge to Mezonos Maven Bakery's firing of the workers. The five plaintiffs in the lawsuit described horrendous conditions, where workers were forced to work 60 - 75 hours without receiving overtime and were subject to harassment. Workers were fired by this company after they complained about these conditions.
In the original charge filed with the NLRB, NILC and the AFL-CIO argued that because Mezonos Maven Bakery violated federal law by failing to verify the employees' work authorization when they were hired, the company should not be allowed to escape liability for the wrongful firings based on the Supreme Court's Hoffman Plastic decision. While an NLRB administrative law judge initially agreed that the Hoffman Plastic decision did not apply in this case, the NLRB, relying on Hoffman Plastic, reversed the decision and dismissed the award.
The NLRB's ruling gives unscrupulous employers an incentive to hire unauthorized workers, whom they can hire and then illegally fire with impunity, and thereby depress the working conditions of all workers.
As Ana Avendano, the AFL-CIO's assistant to the president and director of immigration and community action, stated: "If employers can violate the rights of undocumented workers with impunity, all workers suffer. Justice demands that all workers be allowed to speak out about unfair or unsafe conditions without fear of being fired for exercising their federally-protected workplace rights."
The American Federation of Labor and Congress of Industrial Organizations (AFL-CIO) works tirelessly to improve the lives of working people. We are the democratic, voluntary federation of 56 national and international labor unions that represent 12.5 million working men and women.
LATEST NEWS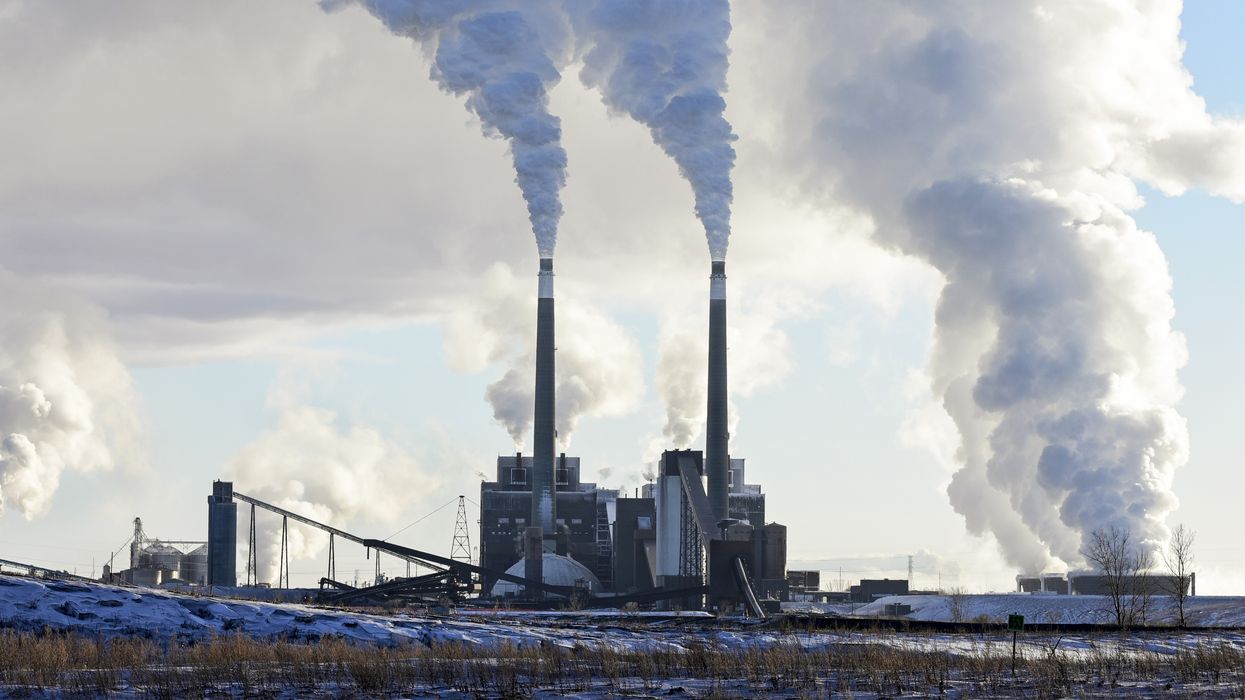 "Air pollution from coal is much more harmful than we thought," said the lead author of a new study published in Science.

Research published Thursday in the journal Science estimates that pollution from coal-fired power plants killed roughly 460,000 people in the United States between 1999 and 2020, making it more than twice as deadly as other kinds of fine particulate emissions.
After calculating annual exposure to fine particulates—known as PM2.5—from 480 coal plants and examining Medicare death records, the researchers found that between 420,000 to 500,000 excess deaths in the U.S. over the past two decades were attributable to coal pollution.
Those deaths, the researchers wrote, "would have been avoided" if all sulfur dioxide emissions from coal-fired electricity plants were eliminated.

Lucas Henneman, an assistant professor in the Sid and Reva Dewberry Department of Civil, Environmental, and Infrastructure Engineering at George Mason University, toldThe Guardian that "air pollution from coal is much more harmful than we thought, and we've been treating it like it's just another air pollutant."
"This type of evidence is important to policymakers like [the Environmental Protection Agency] as they identify cost-effective solutions for cleaning up the country's air, like requiring emissions controls or encouraging renewables," Henneman added.
The new study indicates that regulations have been effective at lowering coal pollution-related fatalities in the U.S., which were highest between 1999 and 2007 at more than 43,000 per year. After 2007, annual excess deaths attributable to coal pollution fell sharply, hitting around 1,600 in 2020.
"Large decreases in annual deaths across the study period highlight the success of emissions reductions brought about by regulations under the 1990 Clean Air Act Amendments," the study authors wrote. "Although coal use in the U.S. has remained low, global use is expected to increase and plateau by 2025, suggesting the potential for high mortality costs from coal for years to come."
In 2021, hundreds of nations agreed for the first time to phase down "unabated" coal power, but "coal power has barely declined since then," the Financial Timesreported earlier this week.
Ahead of the COP28 climate summit that kicks off next week, 15 nations—including the United Kingdom, Canada, and Germany—are pushing for an end to new coal-fired power plants, according to a letter seen by the Financial Times.
"We must significantly accelerate action on coal," the letter states. "It is now critical that we immediately stop approvals and construction of new coal power plants and radically accelerate the coal-to-clean transition."

News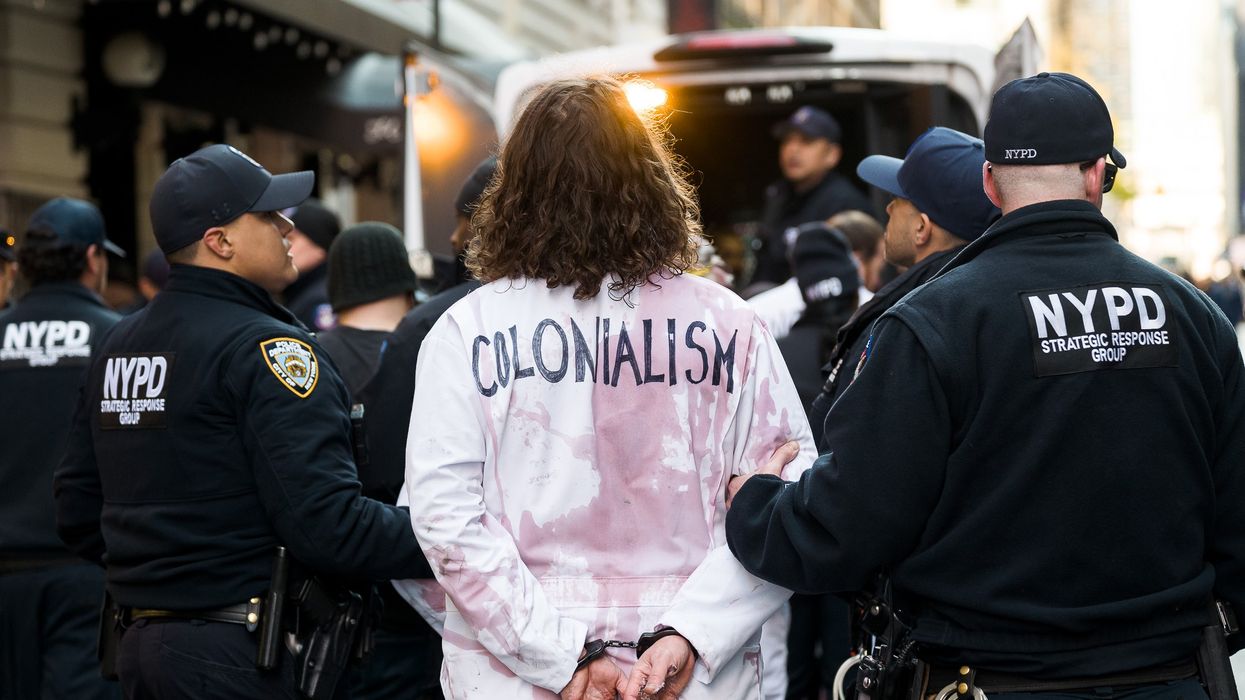 "What we are witnessing right now in Palestine is one of the greatest human rights issues of our time," said Seven Circles Alliance.
A small number of demonstrators were arrested on Thursday for disrupting the Macy's Thanksgiving Day Parade on Sixth Avenue in New York City to protest Israel's "ongoing ethnic cleansing and genocide of Palestinians" in the Gaza Strip.
"Floats, marching bands, and the parade's iconic balloons were navigating around the protesters as cops moved in to make arrests," the New York Daily Newsreported. "Protestors clad in white jumpsuits, some emblazoned with the words 'Colonialism,' 'Militarism,' and 'Ethnic Cleansing' poured fake blood on one another and the roadway."
Taking credit for the direct action, Seven Circles Alliance said in a statement that the coalition of climate, social justice, and political activists is calling on the United States to "cease its support for Israel's occupation of Palestine" and for both the U.S. and Israel to recognize the International Criminal Court (ICC).
"A free Palestine and the liberation and decolonization of all people, everywhere is deeply linked with the climate movement," the alliance asserted. "If the powers of the West are unabashedly supporting genocide and ethnic cleansing, it is crystal clear that they will not budge an inch in addressing climate breakdown and preventing societal collapse. Climate is a human rights issue, and what we are witnessing right now in Palestine is one of the greatest human rights issues of our time."
The direction action wasn't the only expression of solidarity with Palestine during Thursday's parade. Someone riding on the Mashpee Wampanoag Tribe float also held up a Palestinian flag.

Israeli airstrikes and raids in Gaza have killed more than 14,500 Palestinians, including over 6,000 children, since Israel declared war in response to a Hamas-led attack on October 7. The assault has also displaced about three-quarters of the besieged strip's 2.3 million residents and devastated civilian infrastructure.
Massive street protests around the world over the past several weeks have pressured political leaders to demand a cease-fire and path toward peace in Gaza, while genocide experts and other critics of Israel's war—including some Israelis—have advocated for action by the ICC.

Some U.S. lawmakers have also called for a cease-fire, but President Joe Biden has stressed his "unwavering" support for Israel and asked Congress to authorize $14.3 billion for the war effort, on top of the $3.8 billion in military aid that Israel already gets from the United States annually.
A four-day pause in fighting is scheduled to begin at midnight to allow for the release of 150 Palestinian women and children from Israeli prisons as well as 50 hostages held by Hamas.
"A temporary pause in the violence is not enough," U.S. Rep. Rashida Tlaib (D-Mich.), the only Palestinian American in Congress, said earlier this week. "We must move with urgency to save as many lives as possible and achieve a permanent cease-fire agreement."
News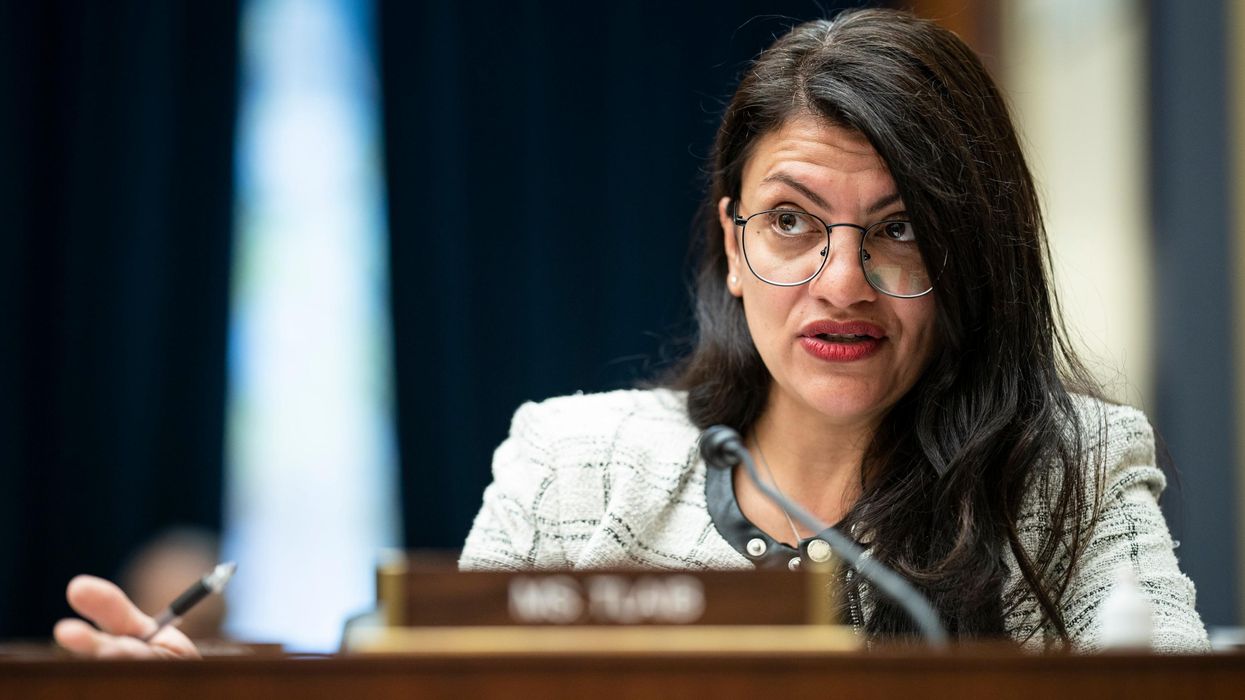 Hill Harper rejected the offer from the Michigan businessman, saying he wants to "break the stranglehold wealthy special interests have on our politics."

Recent news out of Michigan, where actor and union organizer Hill Harper is running for U.S. Senate and U.S. Rep. Rashida Tlaib has recently angered pro-Israel lawmakers and donors for her staunch support for Palestinian rights, offered an illustration of the "corruption" of the American political system, said one progressive House member late Wednesday.
As Politico reported, Harper recently rejected $20 million from an anti-Palestinian rights enterpreneur, Linden Nelson, who offered the money in exchange for Harper dropping out of his Senate race and running instead against Tlaib (D-Mich.) for her House seat.
The offer came on October 16, the day Tlaib joined Rep. Cori Bush (D-Mo.) in introducing a resolution to back an immediate de-escalation and cease-fire in Gaza. The blockaded enclave was then nine days into a relentless bombardment by Israel, which was launched October 7 in retaliation for Hamas' attack on southern Israel but had already killed nearly 3,000 Palestinian civilians, including 1,000 children, at the time.
The death toll has now grown to more than 14,500 people, including 6,000 children.
Tlaib, the only Palestinian American member of Congress, has been the subject of vitriol from lawmakers who believe the U.S. should continue supporting Israel regardless of what human rights groups and the United Nations have warned may amount to war crimes in Gaza. Earlier this month, 22 Democrats joined Republicans in voting to censure Tlaib for using the rallying cry for Palestinian rights, "From the river to the sea, Palestine will be free."
Pro-Israel Democrats are reportedly searching for a candidate to primary Tlaib, and last month, according to Politico, Nelson reached out to Harper offering $10 million in bundled donations directly to his campaign and $10 million in independent expenditures—if he would agree to be that House candidate instead of continuing his Senate run.
"The fact that in the U.S. just one wealthy person can make a call and offer millions to unseat an official they dislike tells you everything about the corruption of our politics," said Rep. Alexandria Ocasio-Cortez (D-N.Y.).

Nelson has been involved with the powerful American Israel Public Affairs Committee (AIPAC) in the past, and has donated to both Democratic and Republican lawmakers.
AIPAC toldThe Hill that it "was absolutely not involved in any way in this matter" and said Nelson has not donated to the organization in over a decade, but considering the group's efforts to defeat other pro-Palestinian rights progressives in recent elections, Ocasio-Cortez expressed skepticism.
Harper, who is running for Sen. Debbie Stabenow's (D-Mich.) seat against the more conservative Rep. Elissa Slotkin (D-Mich.), echoed Ocasio-Cortez, saying Nelson's rejected offer exemplifies a "broken political and campaign finance system that's tilted towards the wealthy and powerful."

"I'm running to be a voice for the people," said Harper. "I'm not going to run against the only Palestinian American in Congress just because some special interests don't like her. I'm running because I want to break the stranglehold wealthy special interests have on our politics, whether it's the Israel lobby, the NRA, or Big Pharma."
Harper himself has called for a "humanitarian cease-fire" in Gaza this month, saying in a statement, "The answers to ensure long-term peace and security for Israelis and Palestinians are neither simple nor pain-free, but one truth stands firm: violence against defenseless children, trapped and frightened, is abhorrent, regardless of who is behind it."
Saurav Ghosh, director for federal reform at the Campaign Legal Center, toldPolitico that Harper and Nelson would have broken the law if they had moved forward with the deal.
Nelson's offer, said Jewish-led anti-Zionist group IfNotNow, is "a clear example of how groups like AIPAC and [its super PAC, Democratic Majority for Israel] try to undermine the will of voters and attack representatives who truly represent our values."
News