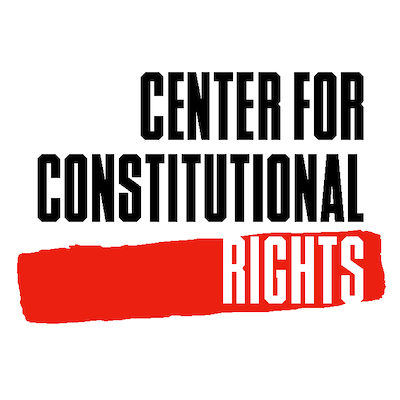 For Immediate Release
May, 06 2011, 11:56am EDT
Contact:
press@ccrjustice.org
Congressional Hispanic Caucus Calls for Moratorium on "Secure Communities" Deportation Program
Calls for Freeze of ICE Program Due to Problems Similar to its Predecessor, 287(g)
WASHINGTON
Following a chorus of growing criticism over the President's Secure Communities (S-Comm) policy, the Congressional Hispanic Caucus delivered a letter to the White House calling on the Administration to place a moratorium on the program that "is not living up to its name," according to the Caucus.
Secure Communities (SCOMM) was initially described as a program to identify and deport immigrants found guilty of serious crimes. The program enlists local police into federal immigration enforcement by screening all fingerprints of those booked in local jails through the federal ICE database. Data revealed through a federal lawsuit filed by civil rights groups shows the program fails to live up to its stated intention, as the program deports large groups of people without any convictions or convicted of only minor offenses. According to the CHC letter, "Evidence reveals not only a striking dissonance between the program's stated purpose of removing dangerous criminals and it's actual effect; it also suggests that S-Comm may endager the public, particularly among communities of color...."
Lawmakers in Congress and in states throughout the country say ICE officials lied about program details and requirements at its early stages. Rep. Zoe Lofgren of California has described the implementation of the program as "dissembling and deceiving" and has called for an Inspector General (IG) investigation with the support of Senator Menendez. The call is reminiscent of another IG report on SCOMM's predecessor, the 287(g) program made famous by Joe Arpaio in Arizona, which showed a program riddled with flaws that was too broken to be fixed.
On May 4th, the Governor of Illinois terminated his state's participation in the program. In California, Assemblyman Ammiano introduced the TRUST Act to reform and regulate the program. In Massachusetts and Rhode Island, large scale rallies have taken place in opposition to the program.
Thus the Caucus states, "We appreciate and steadfastly support your efforts to reform broken immigration laws and to strengthen national security and public safety. Unfortunately, neither of these goals are served or advanced by the S-Comm policy in its current form....We are not convinced the program is achieving its stated goals, and we see nothing in the management and oversight of S-Comm that convinces us that these risks have been adequately addressed in the latest incarnation of local police immigration enforcement....For these reasons, we request an immediate freeze of S-Comm pending a thorough review."
Pablo Alvarado, Director of the National Day Laborer Organizing Network whose organization along with the Center for Constitutional Rights and Benjamin Cardozo School of Law are litigants in FOIA suit NDLON v. ICE stated:
SCOMM has become a symbol of the President's broken promises on immigration reform. We are all painfully aware of the poisonous political climate on immigration reform, but there is simply no excuse for the President to deploy a policy that criminalizes immigrants, erodes our civil rights, and destroys community safety. The policy is unacceptable and it needs to be stopped immediately.

There is a domestic human rights crisis in Arizona and elsewhere, on display to the world, because of the foolish entanglement of police in immigration enforcement. To allow- and advance- a policy that repeats Arizona's mistakes across the whole country would be a betrayal.

The President must change direction immediately, through actions and not mere words. His first steps on the road to reform can- and must- be heeding the Hispanic Caucus' call and putting S-Comm on ice.
"Obama should re-think the Secure Communities program," said Sunita Patel, Center for Constitutional Rights staff attorney. "Rather than force states and local jurisdictions to become entangled with immigration enforcement, he should pause and prevent the program's operation. Governor Patrick Quinn and the Congressional Hispanic Caucus have it right. A moratorium is needed now."
Read the letter from Rep. Gutierrez to Governor Quinn (PDF) and Governor Quinn's letter to ICE (PDF) by clicking the attachments below.
The Center for Constitutional Rights is dedicated to advancing and protecting the rights guaranteed by the United States Constitution and the Universal Declaration of Human Rights. CCR is committed to the creative use of law as a positive force for social change.
(212) 614-6464
LATEST NEWS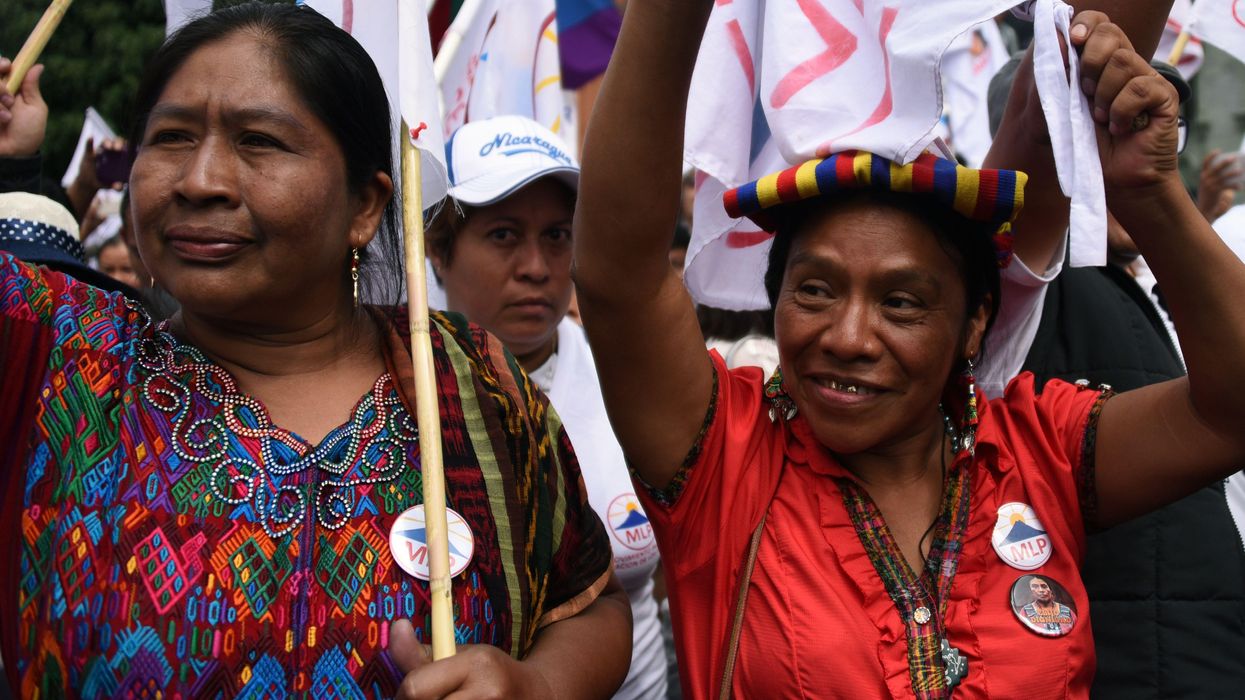 One election expert called the decision an "electoral coup."

Guatemala's Supreme Electoral Tribunal ruled earlier this week that a leftist presidential ticket headed by Indigenous human rights defender Thelma Cabrera should be barred from the June ballot, prompting fury and vows of mass protests from Cabrera's supporters.
Thursday's ruling—which Cabrera's young political party, the Movement for the Liberation of the Peoples (MLP), is vowing to appeal to the Supreme Court of Justice—stems from Guatemala electoral authorities' refusal to certify the candidacy of Cabrera's running mate, former human rights ombudsman Jordán Rodas.
Reporting indicates that election officials have justified stonewalling Rodas—a longtime target of Guatemala's right-wing political establishment—by citing supposed "anomalies during the collection of compensation" upon his departure from the ombudsman post last year.
But Cabrera and Rodas contend that the electoral tribunal's decision is a politically motivated attempt to keep a left-wing party—whose base is largely rural—off the ballot, which is set to include the daughter of Gen. Efraín Ríos Montt, the former U.S.-backed Guatemalan dictator who was convicted of genocide and crimes against humanity in 2013.
Montt's victims were largely Indigenous peasants.
Last month, the same electoral body that deemed Cabrera and Rodas disqualified from the June ballot ruled that Zury Ríos can participate, despite a constitutional provision barring the relatives of coup leaders from serving as Guatemala's president. Ríos was blocked from the 2019 presidential ballot on those grounds.
That year, as Nick Burns of Americas Quarterly recently reported, Cabrera "gave the Guatemalan political establishment a shock" by winning 10% of the vote in the presidential election.
"It was the most successful presidential run by an indigenous person in Guatemala's modern history—the only other was by Nobel Prize winner Rigoberta Menchú in 2007, who won 3% of the vote," Burns noted. "Cabrera's biography is striking. She grew up in a Maya Mam family of poor laborers on a coffee plantation on Guatemala's Pacific coast and was married at 15. She described in a book how she and her sister Vilma went to school through the sixth grade because their mother—who could not read or write—saw education as crucial."
Cabrera's supporters have vowed to "paralyze the country" with large-scale demonstrations if the electoral body's decision isn't reversed.
"If they do not do it, we are going to take over the international airport, the three ports of the country, the Supreme Electoral Tribunal, and all state institutions," said one MLP supporter. "We are Indigenous, we are Maya, and we can be out here for a month!"
\u201c#EUElecciones2023 Manifestantes amenazan con tomar el Aeropuerto Internacional La Aurora, los tres puertos del pa\u00eds y el TSE si no se inscribe al binomio presidencial del MLP | V\u00eda @noel_solis \n\n\ud83d\uddf3\ufe0f\ud83c\uddec\ud83c\uddf9 #Elecciones2023 #EleccionesGT #GUATEVOTA2023\u201d

— Emisoras Unidas (@Emisoras Unidas) 1675357690
Daniel Zovatto, a political scientist and expert in Latin American elections, said the tribunal's ruling against the MLP presidential ticket amounts to an "electoral coup" that "vitiates the integrity and credibility" of the upcoming contest.
Rodas, a human rights champion, lamented in response to the decision that "democracy in Guatemala has taken another step back."
"They are afraid of the people and their sovereign decisions," he said.
News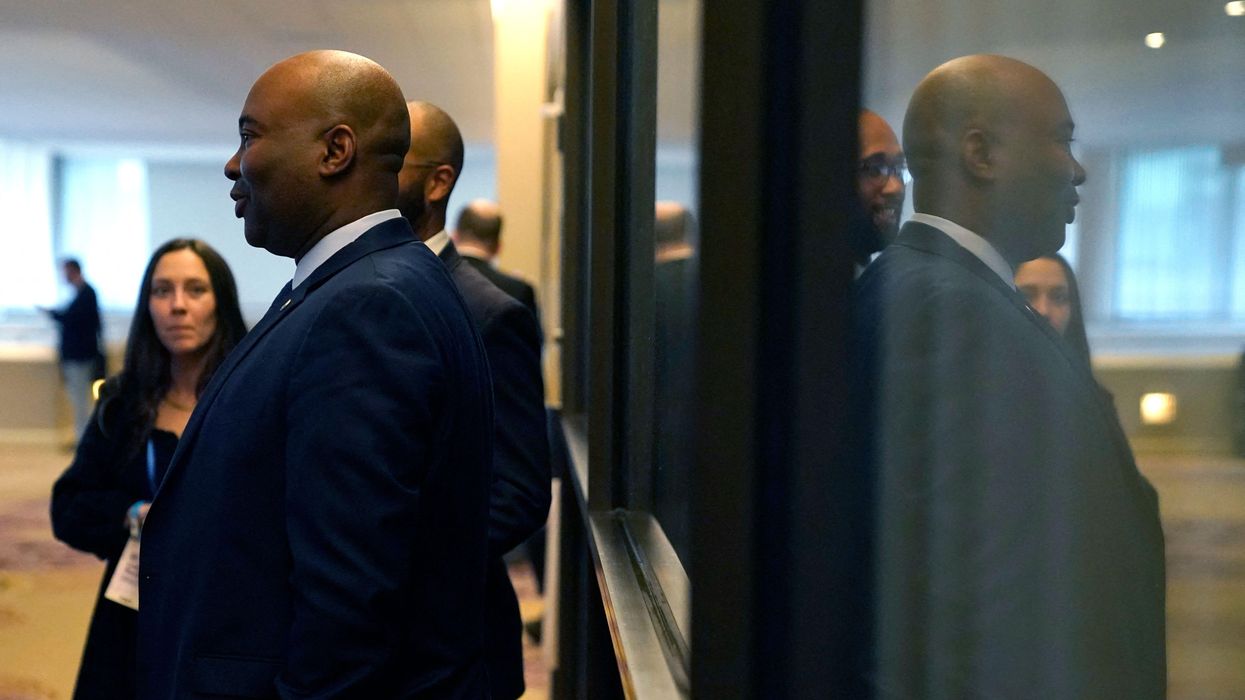 "Time and time again, we've watched 'dark money' used to silence the voices our party most needs to hear."
Nevada Democratic Party Chair Judith Whitmer said Friday that progressives won't stop working to stem the flow of untraceable cash into national primary contests after the DNC Resolutions Committee blocked a vote on her proposed dark money ban for the second time.
Whitmer, a DNC member, told Common Dreams that "time and time again, we've watched 'dark money' used to silence the voices our party most needs to hear."
"Our party and our country need strong Democratic candidates willing to speak truth to power, but when their messages can be drowned out in a flood of untraceable expenditures, many candidates are questioning why they should even run," Whitmer said. "Restoring faith in our democracy has never been more urgent, and that all-important work should start in our own primary elections."
Whitmer sponsored the proposed dark money ban alongside fellow DNC member James Zogby, who previously served as chair of the resolutions panel. If approved, the resolution would have prohibited dark money donations in Democratic primary contests and established guidelines for investigating any violations of the ban.

On Thursday, members of the DNC Resolutions Committee—who likely faced pressure from DNC leadership—stayed quiet when the proposed ban was put up for consideration, so the measure did not receive a vote. Had the committee approved the proposal, which was backed by dozens of DNC members, it would have gone to the full DNC for a vote this weekend. (The DNC doesn't publicize membership lists for its standing committees.)
"Although we were disappointed that the Resolutions Committee once again chose not to move our resolution forward, we will keep fighting to make our primaries a fair and level playing field for all candidates," Whitmer told Common Dreams.
Democratic leaders, including President Joe Biden, have repeatedly railed against the scourge of dark money, decried its corrupting influence, and pledged to rein it in—only to balk at pressure for substantive action.

The party's platform, adopted in 2020, states that "we will bring an end to 'dark money' by requiring full disclosure of contributors to any group that advocates for or against candidates."
Yet as the DNC leadership, headed by Chair Jaime Harrison, refuses to act on its rhetoric—and as congressional Republicans block broader legislative efforts to curtail dark money—Democratic incumbents continue to benefit from untraceable donations, which are frequently used to undercut progressive challengers.
Last year, the newly formed dark money group Opportunity for All Action Fund spent around $600,000 to bolster Reps. Donald Payne Jr. (D-N.J.), Dina Titus (D-Nev.), and Danny Davis (D–Ill.).
All three went on to defeat their progressive primary opponents and win reelection. That pattern played out across the country, though some candidates—including Rep. Summer Lee (D-Pa.), who was aggressively targeted by AIPAC's super PAC—were able to overcome torrents of opposition spending and prevail in November.
"In races around the nation, we've seen these underhanded tactics used to silence debate on critical issues, with competing views buried under an avalanche of dark money-funded messaging."
According to an August 2022 study by the Wesleyan Media Project, nearly 70% of pro-Democratic Senate ads up to that point in last year's election cycle were funded by groups that don't disclose any of their donors.
"Letting our primaries devolve into auctions, rather than elections, has done more than simply create an unequal and unfair playing field," Whitmer said during the DNC Resolutions Committee's last gathering in September. "In races around the nation, we've seen these underhanded tactics used to silence debate on critical issues, with competing views buried under an avalanche of dark money-funded messaging."
At this weekend's DNC meeting in Philadelphia, members are expected to approve a presidential primary calendar that would bump South Carolina up to the first-in-the-nation primary slot—a plan that has drawn criticism from some progressives.
But the issue of dark money is likely to be brushed aside once again.
While Democrats in Congress continue to push legislation to curb dark money across the board in federal elections, progress will be virtually impossible with a closely divided Senate and a Republican-controlled House, leaving internal party rule changes one of the only viable paths toward genuine campaign finance reform in the near future.
Larry Cohen, a DNC member and the board chair of Our Revolution, wrote in an email Friday that the DNC and state-level Democratic parties "have extensive rules relating to the nominating process, which provide many opportunities to block dark and dirty money."
"What happens inside the Democratic Party and inside party caucuses of elected Democrats is frequently ignored by progressives, who are generally more comfortable protesting and working solely outside the party. Of course, protest is essential, and new party-building is fine," Cohen wrote. "But for those of us who believe we must fight in every possible way to advance progressive issues and win real power, we ignore party reform at our peril, even as we demand broader electoral reforms, such as fusion and ranked-choice voting, proportional representation, and more."
News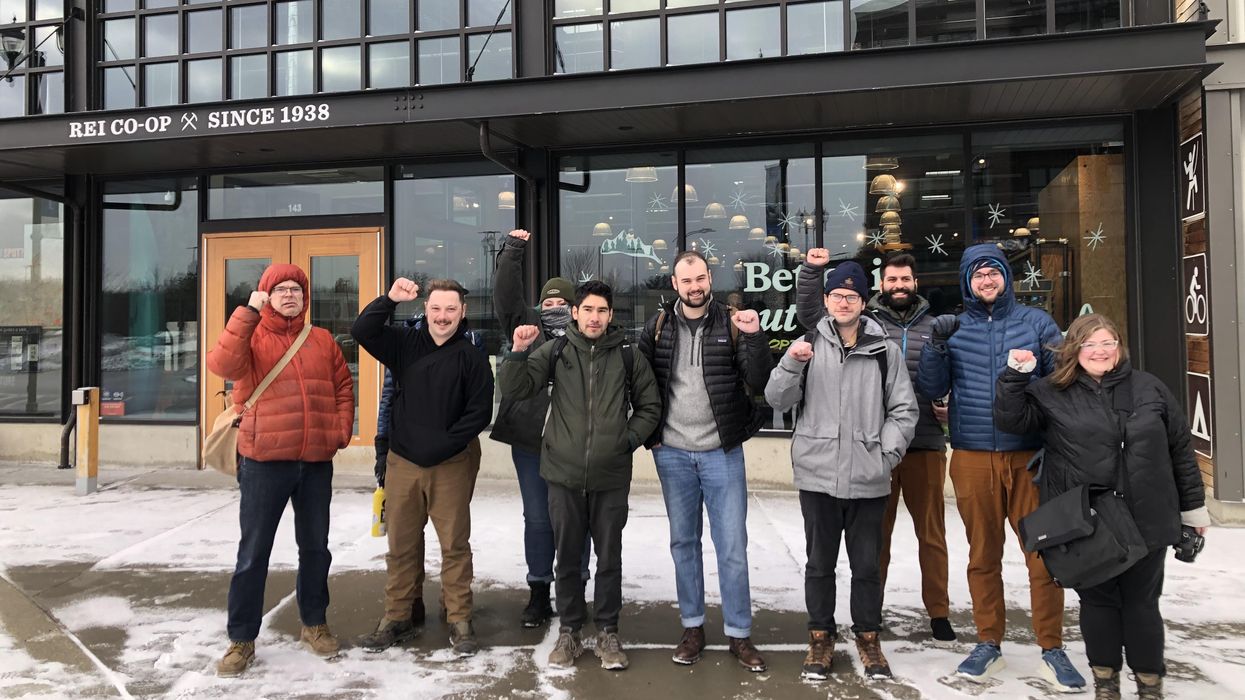 "We are basically making demands that we have a livable wage, that we are able to live our lives outdoors, like REI's mission statement includes," said one sales associate at the Beachwood store.
After REI employees in a suburb of Cleveland, Ohio walked off the job Friday morning, the recreational equipment retailer agreed to schedule a union election vote next month and stopped pushing to exclude certain workers.
Following successful union drives at two other REI stores, employees in Beachwood last month filed for a union election with National Labor Relations Board (NLRB) seeking representation with the Retail, Wholesale, and Department Store Union (RWDSU).
John Ginter, a sales associate at the Beachwood REI, told Cleveland-based Ideastream Public Media that he and his co-workers are seeking better working conditions.
"We are basically making demands that we have a livable wage, that we are able to live our lives outdoors, like REI's mission statement includes," he said. "So having a better work-life balance, being able to care for ourselves and to increase benefits for employees across the spectrum, whether or not they are part-time, full-time, whatever that situation would be."
According to the report: "Ginter alleged REI has some 'pretty rigid stipulations' with regard to which employees are eligible for benefits and accrual of sick time. He also said he believes his REI location is 'not living up to our diversity, equity, and inclusion statement.'"

Beachwood workers launched their brief unfair labor practice (ULP) strike Friday as an NLRB hearing got underway at the federal agency's Cleveland office.
In a ULP charge that RWDSU filed Thursday with the NLRB, the union claimed REI "engaged in the unlawful surveillance of workers and/or created an impression of surveillance of the workers at the Beachwood store."

RWDSU has also accused REI of putting forth "meritless assertions to delay the election" by claiming that sales leads, bike shop workers, and "casual" employees—or those who work part-time with irregular schedules—should not vote.
"RWDSU vehemently disagrees with REI's objections," the union said in a statement. "It is especially galling because, as the company unnecessarily fights RWDSU in Ohio, it is currently bargaining contracts with workers holding these same classifications at the SoHo, New York and Berkeley, California stores. REI's hypocrisy is union-busting plain and simple and is a meek attempt to exclude more than half of the proposed bargaining unit to be eligible to vote."
REI pushed back against RWDSU's characterization of its intentions in a Thursday statement to Axios, saying that the NLRB hearing was "to ensure that all employees who hold the right to vote are included in the voting process."
The agreement reached Friday includes all eligible workers at the location, "a reversal from REI's position last week," according to RWDSU. "The union election will take place on March 3, 2023 from 12:00 pm-6:00 pm ET at the Ohio store."
New York Times labor reporter Noam Scheiber tweeted Friday evening: "One thing I've learned covering labor over the past several years: Your labor rights are typically as robust as the power you and your co-workers can muster at the workplace. This case was a perfect example."
More Perfect Union similarly said, "Strikes work."
U.S. Sen. Sherrod Brown and Congresswoman Shontel Brown, Ohio Democrats who are not related, expressed solidarity with the REI workers in their state this week.
Others, from the REI union in SoHo to UNI Commerce to the AFL-CIO, have also publicly supported the Beachwood workers this week.
If the Ohio employees vote to form REI's third union nationwide, RWDSU would represent approximately 55 workers there—though RWDSU noted that "the store currently operates at a 60% staffing level of its full capacity, potentially increasing that number to over 70."
As the Beachwood workers prepare for next month's election, contract negotiations are underway in Berkeley, and 10 fired employees—including two bargaining team members—are accusing REI of retaliation, which the company denies.
Meanwhile, in Washington state on Tuesday, REI laid off 167 people, or 8% of headquarters workers. President and CEO Eric Artz said that "in the face of increasing uncertainty, we need to sharpen our focus on the most critical investments and areas of work to best serve our members and grow the co-op over the long term."

News
SUPPORT OUR WORK.
We are independent, non-profit, advertising-free and 100%
reader supported.