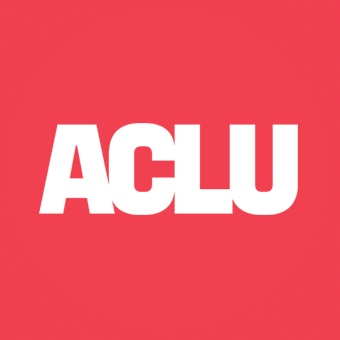 First Amendment Groups Urge Protections In Aftermath Of WikiLeaks Document Release
ACLU And Others Publish Open Letter To Public Officials Addressing Proposed Legislation And Censorship
NEW YORK
The American Civil Liberties Union and a coalition of free speech organizations today sent an open letter to public officials cautioning against the prosecution of third party publishers for publishing leaked government documents and efforts to limit the rights of individuals to view the documents.
The letter, which was signed by 30 organizations, is in response to statements by some government officials who have questioned the right of newspapers to report on leaked documents and the right of government employees and others to read or even discuss them, as well as proposed legislation that would limit the free speech of legitimate news reporting agencies.
According to the letter, "[t]hese actions have created an atmosphere of fear and uncertainty among the general public."
"The First Amendment clearly protects third parties who publish leaked information from prosecution. The government should not be expanding old laws or creating new ones with the express purpose of skirting the Constitution," said Michael W. Macleod-Ball, ACLU Legislative Chief of Staff and First Amendment Counsel. "It is in controversial situations that our adherence to the principle of free speech is most important. Government censorship and prosecution of third parties for publishing truthful information are not the answer."
The full text of the letter is available online at: www.aclu.org/free-speech-national-security/open-letter-public-officials-about-wikileaks
The ACLU recently submitted testimony for a congressional hearing on the constitutional issues surrounding the proposed prosecution of WikiLeaks for its publication of government documents and a proposal to expand the Espionage Act. That testimony is available online at: www.aclu.org/free-speech/aclu-statement-house-judiciary-committee-hearing-wikileaks-and-espionage-act
The American Civil Liberties Union was founded in 1920 and is our nation's guardian of liberty. The ACLU works in the courts, legislatures and communities to defend and preserve the individual rights and liberties guaranteed to all people in this country by the Constitution and laws of the United States.
(212) 549-2666
LATEST NEWS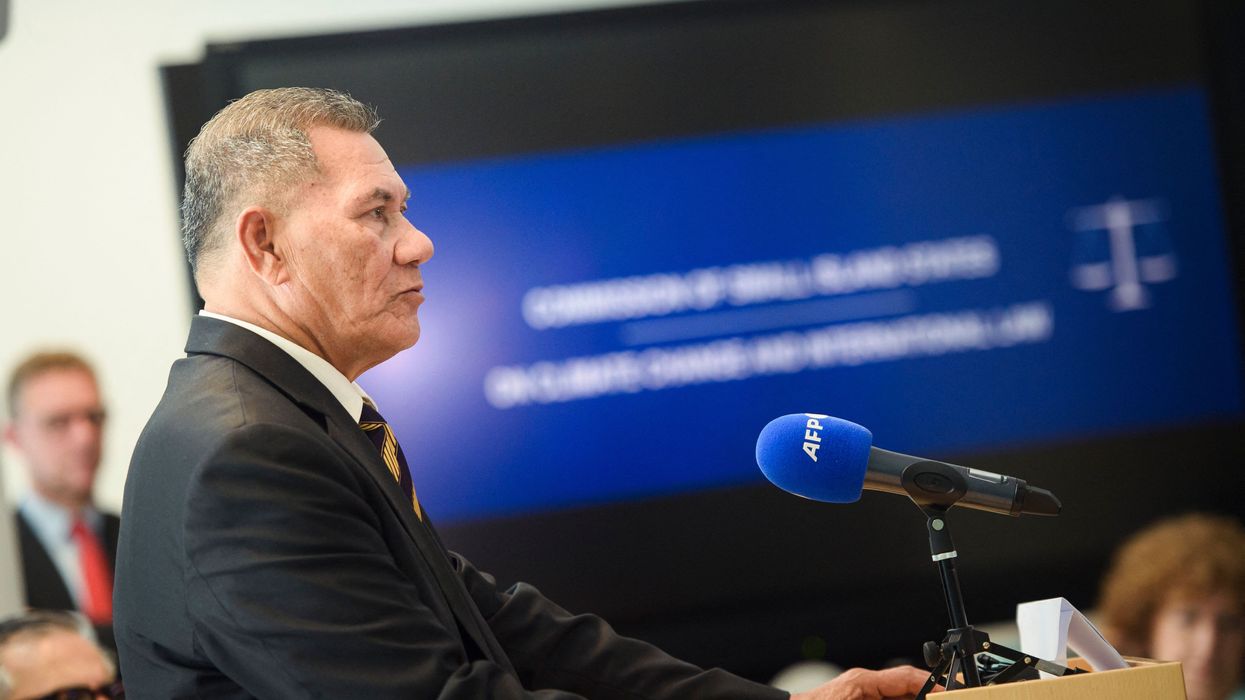 "The longer we remain addicted to fossil fuels, the longer we commit ourselves to mutual decline," Tuvaluan Prime Minister Kausea Natano said at the U.N. Climate Ambition Summit.
As heads of climate-wrecking nations like the United States, China, and Britain declined to attend Wednesday's United Nations Climate Ambition Summit in New York, leaders of Pacific island and other Global South countries renewed the push for a fossil fuel nonproliferation treaty.
The government of Tuvalu is working with neighbors Vanuatu, Fiji, Tonga, the Solomon Islands, and the self-governing New Zealand territory of Niue—all signatories to the Port Vila Call, a framework to a just transition to a fossil-free Pacific—and global partners to draft a FFNPT.
"The longer we remain addicted to fossil fuels, the longer we commit ourselves to mutual decline," Tuvaluan Prime Minister Kausea Natano said at the summit. "A negotiated fossil fuel nonproliferation treaty would complement the Paris agreement and ensure a global just transition.
"We've proven we can mobilize our collective ambition at the multilateral level. The scale of the challenge we face can now only be met with an even greater level of ambition and cooperation," he added. "I traveled thousands of miles over four days to be here today, because I believe in international cooperation and multilateralism. I have faith in our collective humanity and our ability to foster global solidarity to undertake what needs to be done."
Launched in 2020 and backed by hundreds of groups, thousands of scientists, and people around the world from youth to grandparents, the FFNPT is based on three pillars:
Ending expansion of new coal, oil, or gas production in line with the best available science;
Phasing out the production of fossil fuels in a manner that is fair and equitable; and
Ensuring a global just transition to 100% access to renewable energy globally.
In addition to the aforementioned nations, the country of East Timor, the European Parliament, and the World Health Organization have called for a FFNPT. Scores of cities and other subnational governments have also endorsed the FFNPT, including London, Paris, Los Angeles, Sydney, Toronto, and the Hawaiian Legislature.
Earlier this month, California became the largest economy in the world to endorse the treaty.
"This climate crisis is a fossil fuel crisis," Democratic California Gov. Gavin Newsom said at Wednesday's summit. "It's not complicated. It's the burning of oil. It's the burning of gas. It's the burning of coal. And we need to call that out. For decades and decades, the fossil fuel industry has been playing each and every one of us in this room for fools."
Colombian President Gustavo Petro, another supporter of the treaty, said during Wednesday's summit that "the real goal that all countries should have is aiming for zero production and supply of carbon gas and oil. If we don't aim for that as our overarching goal, life will not be saved."
"If we keep on our current track it will be suicide," he added. "We live on coal and gas exports, but if we don't change course it will mean death because those industries are polluting the atmosphere. Fossil capital is a burden for humankind. Fossil fuel subsidies need to be completely eliminated worldwide. That would give us a prospect for the future."
Tzeporah Berman, chair of the Fossil Fuel Nonproliferation Treaty Initiative, said at a press conference Wednesday that "today was a turning point... A growing block of countries is calling for a FFNPT that would ensure an end to expansion of oil, gas, and coal projects, and cooperation on a plan for a managed wind-down that is fast, fair, and financed."
The climate action group Oil Change International blasted what it called wealthy nations' "display of inaction and indifference."
"The handful of rich countries driving oil and gas expansion failed to answer United Nations Secretary-General António Guterres' call for an end to new fossil fuel production," the group noted. "These countries, with the greatest financial means and responsibility to lead a fast and fair global phaseout of production, are instead leading in jeopardizing the global 1.5°C goal."
"Five Global North countries—the United States, Canada, Australia, Norway, and the United Kingdom—are responsible for 51% of carbon dioxide pollution threatened by new oil and gas extraction between 2023 and 2050," Oil Change continued. "If these planet-wreckers were to heed the United Nations secretary-general's call to halt new oil and gas, we could prevent a staggering 100 billion tons of carbon pollution from entering our atmosphere, equivalent to the lifetime emissions of over 620 new coal plants."
"In contrast, countries like Chile, Denmark, France, and Tuvalu were invited to speak at the summit," the group added, "as they have halted fossil fuel expansion and financing as needed to align with 1.5°C."
News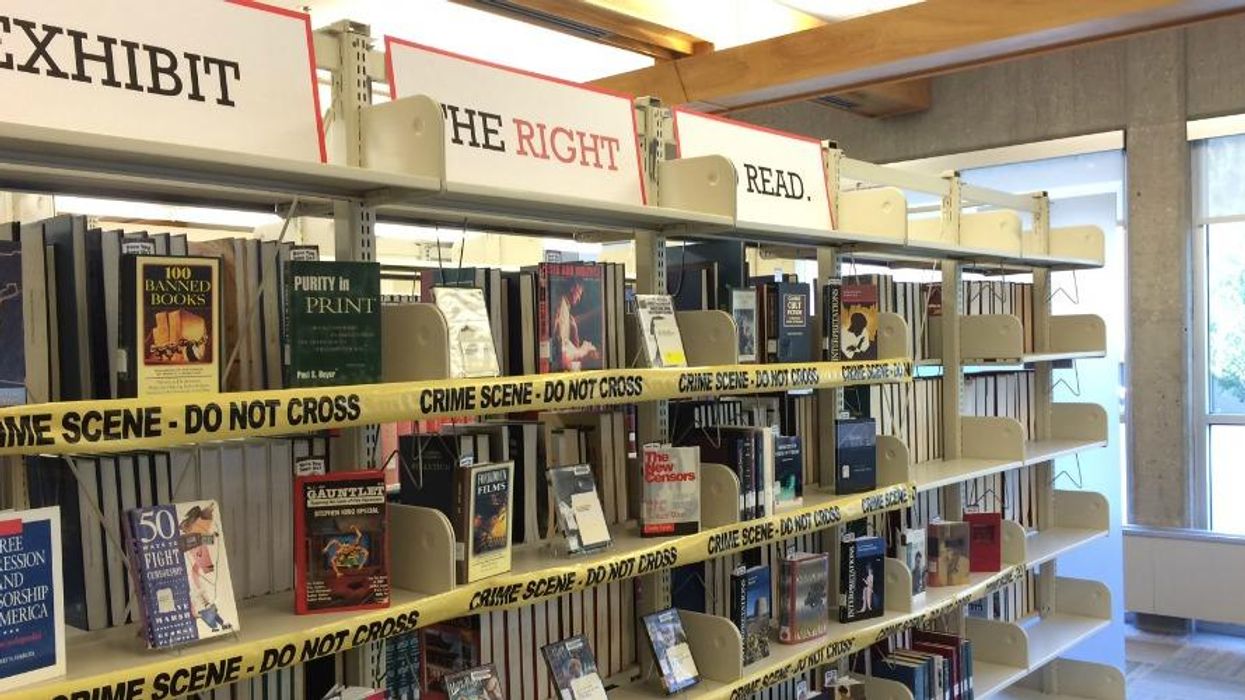 The data reflects a growing right-wing movement to restrict the topics taught in public schools and the media that children have access to.
A record number of library books were challenged during the first eight months of 2023, the American Library Association revealed Tuesday.
The ALA's Office for Intellectual Freedom (OIF) documented 695 attempts to remove a total of 1,915 library titles as of August 31. That's up from the 681 challenges to 1,651 distinct titles for the same period in 2022, and last year as a whole broke the overall record for book challenges since data collecting began more than two decades ago.
"These attacks on our freedom to read should trouble every person who values liberty and our constitutional rights," ALA OIF director Deborah Caldwell-Stone said in a statement. "To allow a group of people or any individual, no matter how powerful or loud, to become the decision-maker about what books we can read or whether libraries exist, is to place all of our rights and liberties in jeopardy."

The data reflects a growing right-wing movement to restrict the topics taught in public schools and the media that children have access to. In 2019, the ALA only counted 377 challenges to 566 titles, The Associated Press reported. In 2020, the number fell even further as libraries were closed because of Covid-19 lockdowns. Then, in 2021, it surged with a then-record 729 challenges targeting 1,597 books, the ALA said. In 2022, that record was broken again with a total of 1,269 challenges to 2,571 titles, 32% more than the previous year's record, ALA executive director Tracie D. Hall pointed out in an opinion piece for Time.
"This attempt to weaponize the right to read, and by extension the libraries that steward and protect that right, should be especially distressing to all of us as recent nationwide polling indicates that the vast majority of adults in this country, regardless of political party, oppose banning books," Hall wrote.
One sign that this is a censorship wave pushed by far-right groups like Moms for Liberty is the fact that the number of challenges targeting multiple books is rising. So far in 2023, 11 states reported challenges to 100 or more books, up from six states in 2022 and none in 2021, the ALA said. In 2022, 9 out of 10 challenges named more than one book.
"This places politics over the well-being and education of young people and everyone's right to access and use the public library."
This is leading to situations in which parents sign on to challenges backed by extreme groups despite never having read the books in question.
"If we have come to a time in this country when parents can be successfully swayed into restricting access to books they haven't read, what does that mean for our future as a nation?" Hall asked.
Another alarming trend is that challenges increasingly target books in public as well as school libraries, at 49% in 2023 versus 16% in the first eight months of 2022, according to ALA figures.
"The irony is that you had some censors who said that those who didn't want books pulled from schools could just go to the public libraries," Caldwell-Stone told AP.
In a separate statement, she said that public libraries were the "very embodiment of the First Amendment in our society."
"This places politics over the well-being and education of young people and everyone's right to access and use the public library," she said of the mounting challenges.
Finally, the challenges target the growing diversity of U.S. society, as the majority of them focused on books about or penned by members of the LGBTQIA+ community or people of color. The three most challenged books of 2022 were Maia Kobabe's Gender Queer, George Johnson's All Boys Aren't Blue, and Toni Morrison's The Bluest Eye.
"What this data set does not reveal are the people who want books that speak to their lived experience and librarians who want to make books accessible to people who find them relevant," ALA president Emily Drabinski said in a statement. "Both are under attack."
News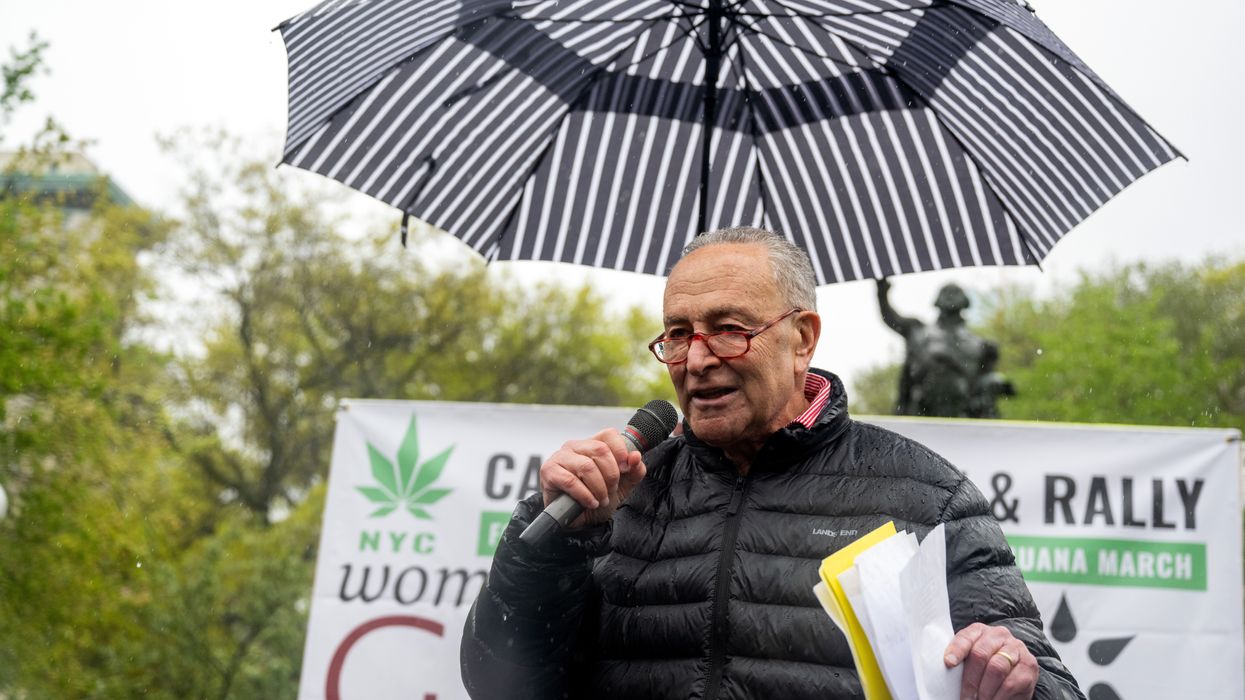 Co-sponsors said it "will help make our communities and small businesses safer by giving legal cannabis businesses access to traditional financial institutions, including bank accounts and small business loans."
A bipartisan group of senators, including Senate Majority Leader Chuck Schumer, on Wednesday unveiled a revised bill that aims to "ensure that all businesses—including state-sanctioned cannabis businesses—have access to deposit accounts, insurance, and other financial services."
The bill is now called the Secure and Fair Enforcement Regulation (SAFER) Banking Act, as a few journalists revealed late Tuesday.
In addition to Schumer (D-N.Y.), the legislation is led by Sens. Jeff Merkley (D-Ore), Steve Daines (R-Mt.), Kyrsten Sinema (I-Ariz.), Cynthia Lummis (R-Wy.), Kevin Cramer (R-N.D.), Cory Booker (D-N.J.), Dan Sullivan (R-Alaska), and Bob Menendez (D-N.J.). Merkley and Daines put out a previous version of the bill earlier this year.
"This legislation will help make our communities and small businesses safer by giving legal cannabis businesses access to traditional financial institutions, including bank accounts and small business loans," some of the co-sponsors said in a statement. "It also prevents federal bank regulators from ordering a bank or credit union to close an account based on reputational risk. We look forward to the markup of this bill in the Senate Committee on Banking, Housing, and Urban Affairs on September 27th."
Separately, Schumer, a supporter of legalization, said that "for too long, the federal government has continued to punish marijuana users and business owners—even when doing so is actively harmful to our country. This 'war on drugs' has turned into a war on people and communities—specifically people and communities of color—and a war on business."
"This agreement allows cannabis businesses that have traditionally operated in cash to finally have the opportunity to accept credit and debit cards, allowing them to grow their businesses, pay their employees, protect their customers, and ensure public safety," he continued. "I intend to bring the SAFER Banking Act to the Senate floor with all due speed."
The majority leader added that he is "committed to including" the Harnessing Opportunities by Pursuing Expungement (HOPE) Act and Gun Rights and Marijuana (GRAM) Act. The former would provide federal grants to help states with expunging cannabis offenses while the latter would end the ban of gun sales to cannabis users in states that allow medical or recreational use.
Marijuana Momentreported that "the newly released bill reveals the types of compromises senators made over recent weeks. Most of the new provisions are described under Section 10—a component of the reform that Republicans have strongly favored and certain Democrats opposed over concerns it could undermine broader banking regulations."
The legislation's introduction answers demands for federal action by drug policy reform groups and unions as well as banking, cannabis, and insurance trade associations. One joint letter sent to Congress on Tuesday argued that "it is a moral imperative" to pass some version of the bill this year, "in order to progress our country toward a safe environment for the workers, owners, customers, and other visitors of state-legal cannabis retail stores."
Medicinal use of marijuana is permitted by 38 states, three U.S. territories, and the District of Columbia, and recreational adult use is allowed in 23 states, two territories, and D.C., according to the National Conference of State Legislatures.
Cannabis not only remains illegal at the federal level but is a Schedule I drug, the most restricted category under the Controlled Substance Act. However, following a review requested by President Joe Biden, a Department of Health and Human Services official last month urged the Drug Enforcement Administration chief to reclassifying it as Schedule III.
While welcoming "the historic nature" of that move, Cat Packer at the Drug Policy Alliance stressed at the time that "rescheduling falls woefully short of President Biden's promise and the relief our communities need," and urged the administration to "actively work with Congress to pass comprehensive legislation such as the Cannabis Administration and Opportunity Act," which would federally decriminalize marijuana and begin to address decades of harm caused by criminalization.
The new Senate proposal was introduced as the Republican-controlled U.S. House Oversight and Accountability Committee on Wednesday voted 30-14 in favor of the bipartisan Cannabis Users' Restoration of Eligibility (CURE) Act, which would allow past marijuana users to serve as federal employees and qualify for security clearances.
NORML political director Morgan Fox said in a statement that "while it is disappointing that the committee did not see fit to stop federal agencies from discriminating against responsible adults and patients who are current consumers of cannabis, this legislation will nonetheless open up new opportunities to millions of Americans, increase the talent pool available to federal employers, and ultimately make our country safer."
News
Independent, nonprofit journalism needs your help.
Please Pitch In
Today!