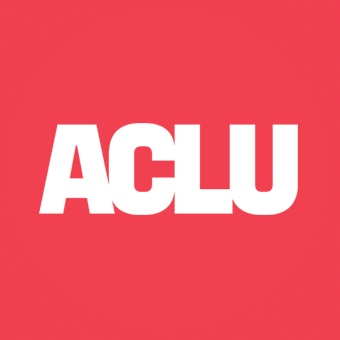 Obama Administration Misses Deadline to Close Guantanamo
ACLU Urges Closure of Prison and End to Indefinite Detention
NEW YORK
The
Obama administration missed the deadline today to close the prison at
Guantanamo Bay. On his second full day in office, President Obama
signed an executive order to close the prison within a year. Today, the
date that the prison was to have been closed, the facility remains open.
According to news reports today, the
administration has decided to continue to detain without trial nearly
50 of the 198 Guantanamo prisoners because a presidential task force
concluded that "they are too difficult to prosecute but too dangerous
to release." The American Civil Liberties Union disputes that any
significant category of such detainees exists, and renews its call for
the closure of the prison and an end to the illegal policy of
indefinite detention without charge or trial.
The following can be attributed to Anthony D. Romero, Executive Director of the ACLU:
"An important deadline was missed
today. One of the most shameful chapters of American history was to
have been brought to a close with the shuttering of the prison at
Guantanamo Bay. Sadly, the prison remains open. While the
administration has encountered both external and self-imposed obstacles
to closing the facility, it is critical that it not give in to a sense
of inertia and that the prison be shut down as soon as possible.
"But just as important as closing
the prison quickly is closing it right, and that means putting an end
to the illegal policy of indefinite detention without charge or trial.
While the administration should transfer prisoners to the U.S. for
federal court trials, it should not create a 'Gitmo North' by bringing
them to facilities in the U.S. or anywhere else to be illegally held
without due process. This practice was wrong in Cuba and would remain
so here, reducing the closure of Guantanamo to a symbolic gesture.
"If the U.S. is to truly move
forward and regain its moral footing, the administration must ensure
that the shameful policies of the past are never repeated, on U.S. soil
or elsewhere. It would be an error of historic proportions to miss this
crucial window of opportunity for turning the page on the tragic
policies of the past."
The following can be attributed to Jameel Jaffer, Director of the ACLU National Security Project:
"The Obama administration continues
to insist that there is a substantial number of Guantanamo prisoners
who are simultaneously too dangerous to release and too difficult to
prosecute, but if there is credible evidence that these prisoners are
dangerous, there is no reason why that evidence could not be introduced
against them in criminal trials. The criminal laws, and the material
support laws in particular, are broad enough to reach anyone who
presents a serious threat, and the federal courts are fully capable of
affording defendants fair trials while protecting the government's
legitimate interest in protecting information that is properly
classified.
"It's worth asking what the Obama
administration really means when it proposes that prisoners are 'too
difficult to prosecute.' In at least some of these cases, the concern
seems to be that the government's evidence has been 'tainted' by
interrogators' use of methods that constitute cruel treatment or
torture under domestic and international law. But that kind of
'evidence' is not evidence at all. Our justice system excludes coerced
evidence not only because coercion and torture are illegal, but because
coerced evidence is unreliable. If evidence is too unreliable to
justify detention after criminal trial, it is certainly too unreliable
to justify indefinite detention without trial."
The ACLU unveiled a new Web site
today focusing on indefinite detention, and the need to either charge
or release detainees that are not properly held under the laws of war.
The Web site includes news and documents related to indefinite
detention, as well as videos featuring former Guantanamo detainees
speaking about their experience.
The ACLU's new online resource on indefinite detention can be viewed at: www.aclu.org/indefinitedetention
The American Civil Liberties Union was founded in 1920 and is our nation's guardian of liberty. The ACLU works in the courts, legislatures and communities to defend and preserve the individual rights and liberties guaranteed to all people in this country by the Constitution and laws of the United States.
(212) 549-2666
LATEST NEWS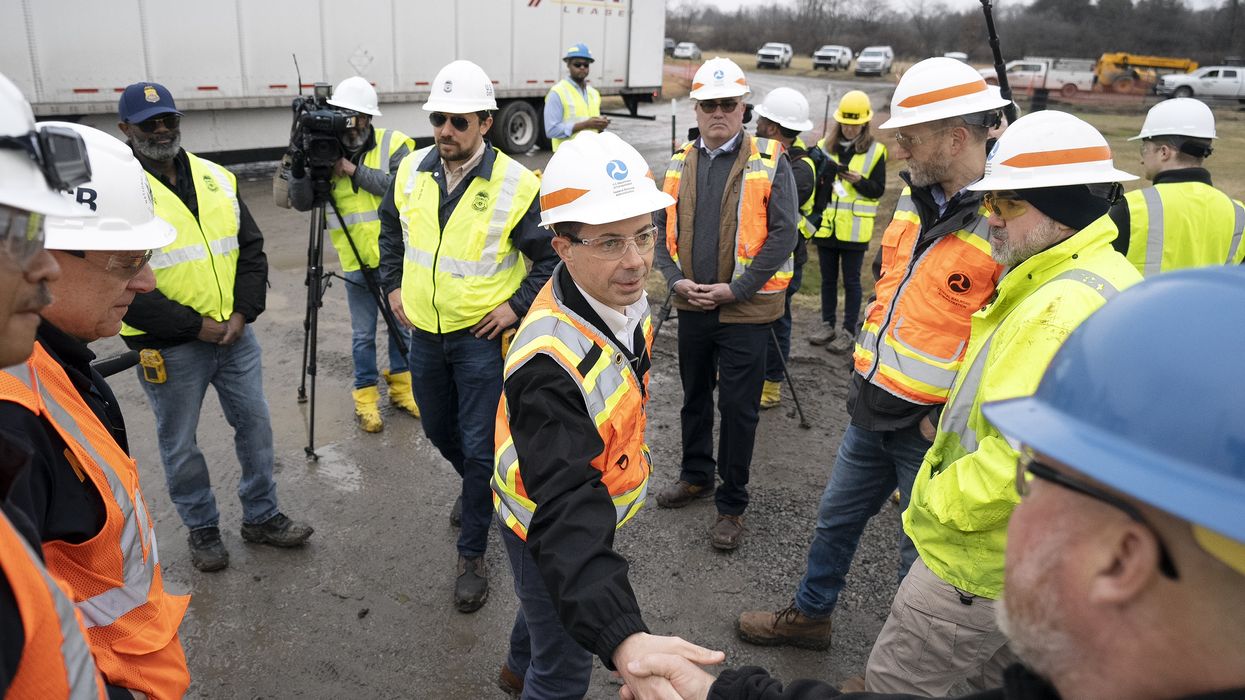 "While the serious health impacts of the derailment in East Palestine have only just begun to emerge, we know that toxic spills like these can be devastating to communities and families for decades," said one advocate.

As industry employees push for improvements to bipartisan railway safety legislation and reject efforts by rail companies to introduce new safety rules on their own, one public health advocacy group on Thursday called on the Biden administration to do everything in its power to make trains safer for workers and American communities.
Last month's train derailment in East Palestine, Ohio—which sent toxic chemicals into the environment as officials conducted a controlled release of the vinyl chloride that was carried by the train—was the result of successful lobbying by the rail industry against safety regulations, said Wenonah Hauter, executive director of Food & Water Watch.
U.S. Transportation Secretary Pete Buttigieg and President Joe Biden have the power to reinstate crucial Obama-era regulations that could prevent further accidents, said the group.
"Secretary Buttigieg and this administration must act immediately to reduce the risks of these horrific derailments by first reestablishing the commonsense rail freight safety standards implemented by [former President Barack] Obama and unconscionably rolled back by [former President Donald] Trump," said Hauter.
The Trump administration in 2018 rolled back regulations mandating the use of highly responsive electronic braking systems for trains carrying oil and other flammable materials.
A preliminary report by the National Transportation Safety Board (NTSB) found that an overheated wheel bearing rather than the brake system was likely behind the derailment of the Norfolk Southern train in East Palestine, but a number of other derailments in recent weeks have prompted calls for the regulations to be reinstated immediately.
On Thursday, just before the CEO of Norfolk Southern testified before the Senate Environment and Public Works Committee and apologized for the accident, another train owned by the company left the tracks in Alabama. CEO Alan Shaw was informed of the accident by Sen. Sheldon Whitehouse (D-R.I.), who said, "You may need to look into that."
On Wednesday, a train owned by freight company CSX derailed in Sandstone, West Virginia and released an "unknown" quantity of diesel fuel and oil into the New River.

"While the serious health impacts of the derailment in East Palestine have only just begun to emerge, we know that toxic spills like these can be devastating to communities and families for decades," said Hauter. "All trains carrying dangerous toxic chemicals should be classified as 'high-hazard flammable trains,' which would require more stringent safety requirements and notice to state and local officials of their contents."
"These are actions," she added, "that Secretary Buttigieg and the administration can and must make immediately."
News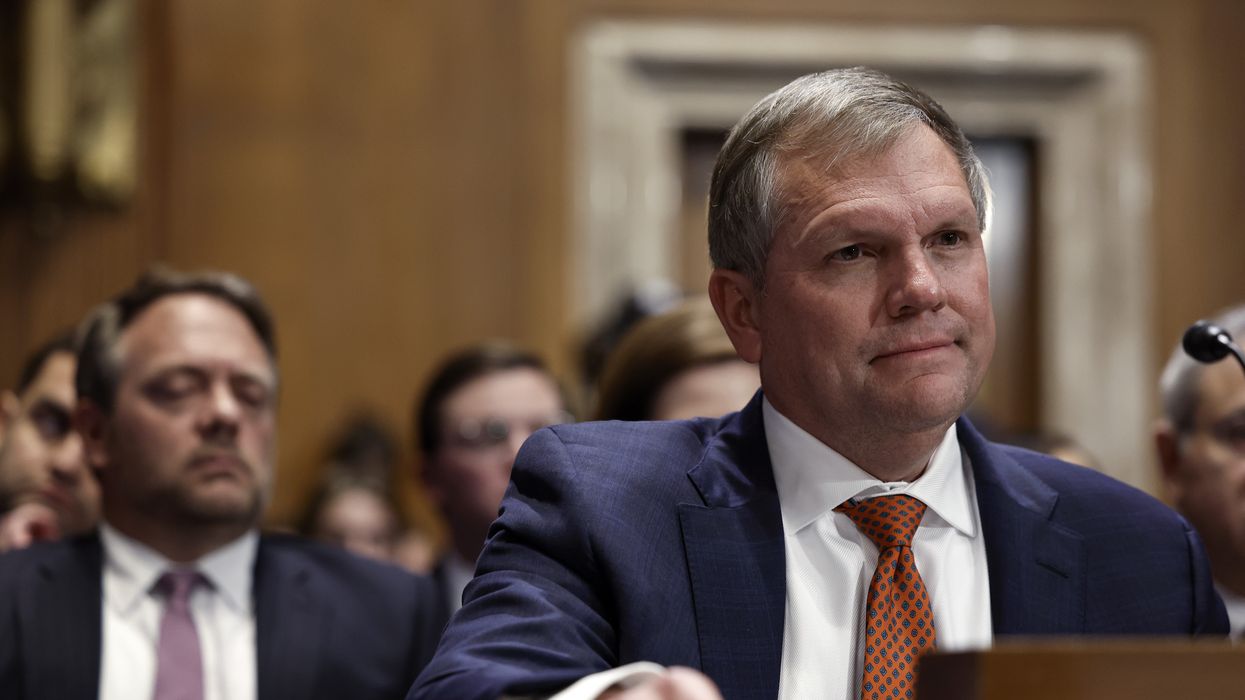 Questioned at a Senate hearing on the East Palestine disaster, Alan Shaw also wouldn't agree to end "precision-scheduled railroading," a Wall Street-led profit-maximizing approach that critics say endangers communities nationwide.
Thursday's U.S. Senate hearing about the ongoing environmental and public health disaster in East Palestine, Ohio "did not go well" for Norfolk Southern president and CEO Alan Shaw, the progressive media outlet More Perfect Union declared.
Shaw refused to commit to providing workers with seven days of paid sick leave, ceasing stock buybacks, and abandoning Wall Street-endorsed policies that critics say contribute to the 1,500-plus derailments seen each year in the U.S., including Norfolk Southern's toxic crash near the Ohio-Pennsylvania border last month as well as a derailment that happened in Alabama just before the multimillionaire executive testified.
In remarks prepared for the Senate Committee on Environment and Public Works, Shaw wrote, "I am deeply sorry for the impact this derailment has had on the people of East Palestine and surrounding communities, and I am determined to make it right."
But during the committee's hearing, Shaw refused to use the multiple opportunities he was given to publicly commit to enacting meaningful changes.
Noting that Norfolk Southern has recently rewarded wealthy investors with $10 billion in stock buybacks, Independent Sen. Bernie Sanders of Vermont asked Shaw if he could "tell the American people and your employees right now that... you will guarantee at least seven paid sick days to the 15,000 workers you employ."
Sanders acknowledged that Norfolk Southern recently agreed to provide up to a week of paid sick leave per year to roughly 3,000 track maintenance workers. However, he asked Shaw, "Will you make that commitment right now to your entire workforce?"
"I will commit to continuing to discuss with them important quality-of-life issues," Shaw responded.
Sanders told Shaw he sounds "like a politician" and reiterated his question, but the executive repeated his dodge.
Sanders, chair of the Senate Health, Education, Labor, and Pensions Committee, then told Shaw that he looks forward to discussing the matter further, hinting at a potential request to testify before the panel he leads.
Later during the hearing, Democratic Sen. Jeff Merkley of Oregon asked Shaw, "Will you pledge today that you will do no more stock buybacks until a raft of safety measures have been completed to reduce the risk of derailments and crashes in the future?"
Once again, Shaw refused to give a straight answer, saying that he will commit to "continuing to invest in safety." Merkley repeated his question, to no avail.
More Perfect Union has calculated that payouts to Norfolk Southern's shareholders surged by more than 4,500% over the past 20 years, from $101 million in stock repurchases and dividend bumps in 2002 to $4.7 billion in 2022.
In response to Merkely's inquiry, Shaw claimed that thanks to his company's safety investments, "the number of derailments, hazardous material releases, and personal injuries has declined" over time.
Not helping Shaw's case, a Norfolk Southern train careened off the tracks in Calhoun County, Alabama around 6:45 am ET on Thursday, about three hours before the hearing began. The rail giant was also responsible for other derailments last month in addition to the highly visible one in East Palestine. Moreover, a Norfolk Southern conductor was killed in a collision in Ohio early Tuesday.
More Perfect Union shared data showing that Norfolk Southern's accident rate grew faster than the industry average over the past decade and accused the CEO of lying about his company's safety record.
According to Railroad Workers United and others, industry-led deregulation and Wall Street-backed policies such as "precision-scheduled railroading" (PSR) have made the U.S. rail system more dangerous.
During Thursday's hearing, Sanders brought up PSR, which forces fewer workers to manage longer trains in less time.
The profit-maximizing practice championed by Wall Street has enabled Norfolk Southern to rake in billions of dollars while reducing the size of its workforce by nearly 40% over a recent six-year period, said Sanders, but that has come at the expense of safety.
"Will you make a commitment right now to the American people that you will lead the industry in ending this disastrous precision-scheduled railroading?"
Despite Sanders' request for a "yes or no" answer, Shaw danced around the question, saying that he has increased hiring since becoming CEO last May.
Sanders characterized the recent uptick in hiring as an attempt to recover from a preceding round of mass layoffs and asked once again if Shaw "will lead the industry in doing away with" the PSR model that was "imposed" by profit-hungry Wall Street actors.
Shaw, however, refused to commit to such a change.
Thursday's hearing comes two days after the National Transportation Safety Board—which is already probing the causes of the East Palestine disaster—announced a "special investigation" into Norfolk Southern's "organization and safety culture."
It also comes less than a month after Shaw angered East Palestine residents by skipping a town hall where people expressed their concerns over the long-term consequences of air pollution and groundwater contamination stemming from the release and burnoff of carcinogenic chemicals, a move that was made to avoid a catastrophic explosion.
Following the hearing on Capitol Hill, Food & Water Watch executive director Wenonah Hauter said in a statement that "Shaw's apology today rings hollow," coming as it did "after years spent pushing to roll back the very sorts of safety regulations that would have prevented an accident like this."
"If Norfolk Southern had real concern for the safety of the countless communities like East Palestine through which their trains run, they would be calling for more safety measures for the industry," said Hauter. "Instead they offer voluntary steps that can easily be undone, prioritizing profit margins over people."
News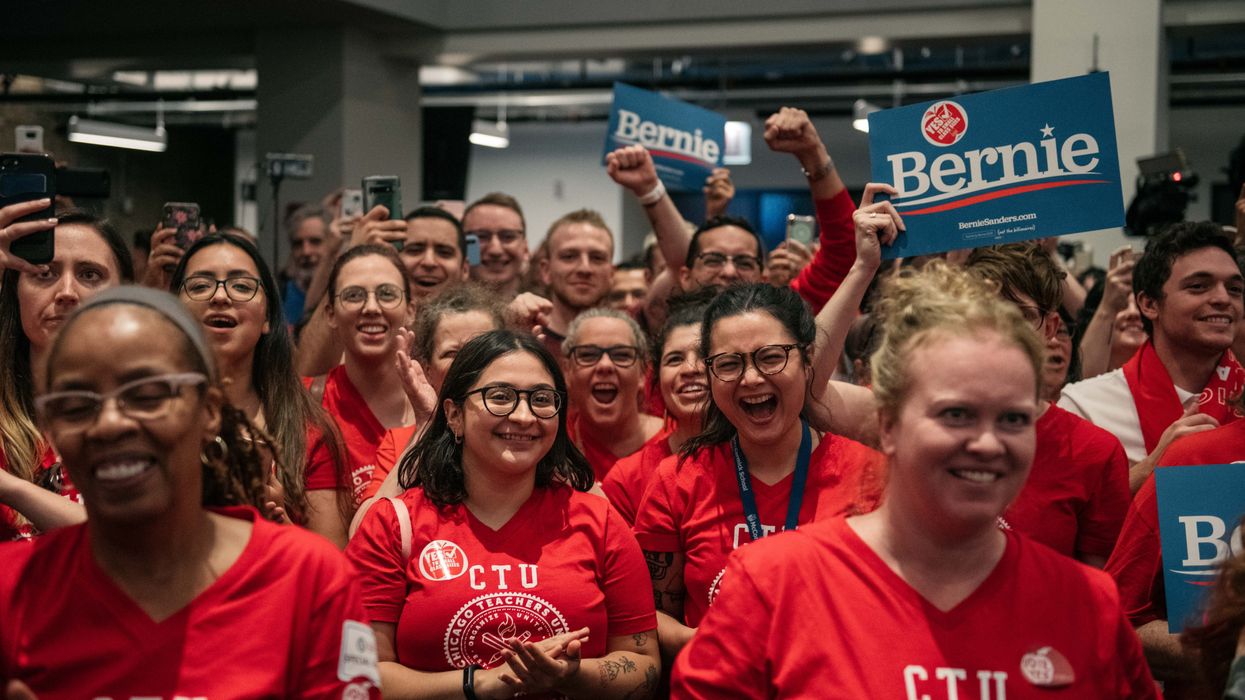 "The situation has become so absurd that the top 15 hedge fund managers on Wall Street make more money in a single year than every kindergarten teacher in America combined."
Demanding an end to "the international embarrassment" of low teacher pay in the United States, U.S. Sen. Bernie Sanders on Thursday introduced legislation to guarantee a minimum salary for public school educators of $60,000 per year, moving to fulfill a pledge he made during his 2020 presidential campaign.
The Vermont Independent senator called on the federal government to take accountability for chronic staffing shortages in school districts across the country, which he said is linked to the fact that "the starting pay for teachers in almost 40% of our nation's school districts is less than $40,000 a year" and that the average weekly wage of a public school teacher has gone up by just $29 in the past 30 years, adjusting for inflation.
More than half of the nation's schools are understaffed, according to the National Center on Education Statistics, and Sanders noted in a fact sheet about his proposal that "hundreds of thousands of public school teachers have to work two or three jobs during the school year to make ends meet." A recent report by the Teacher Salary Project found that 17% of educators work part-time in retail, restaurants, or in the gig economy to supplement their meager incomes.
Sanders, who chairs the Senate Health, Education, Labor, and Pensions Committee, called the statistic "simply unacceptable."
"The situation has become so absurd that the top 15 hedge fund managers on Wall Street make more money in a single year than every kindergarten teacher in America combined—over 120,000 teachers," said the senator. "Wages for public school teachers are so low that in 36 states, the average public school teacher with a family of four qualifies for food stamps, public housing, and other government assistance programs. We have got to do better than that."
The Pay Teachers Act of 2023 would significantly increase investments in public education, beyond teacher salaries—tripling Title I-A funding for schools with high percentages of low-income students and funding for rural education programs; providing an additional $1 billion for the Bureau of Indian Education; and investing in grant programs to improve teacher preparation and development, among other investments.
States would be required to establish a "minimum salary for teachers" of at least $60,000 per year, with increases throughout their career, and to ensure teachers are paid "a livable and competitive annual salary" that's comparable to professionals with similar education requirements.
"Educators are nation builders," said Randi Weingarten, president of the American Federation of Teachers, which represents 1.7 educators. "They have a vital role in educating and caring for our next generation. But they are neither treated nor paid commensurate with that role. Teachers earn nearly 24% less than similarly educated professionals, and when adjusted for inflation, many [earn] less than they were making a decade ago."
"Even with their need to take second jobs, educators spend hundreds of thousands of dollars on supplies, snacks, books, and other items for students," she added. "Chairman Bernie Sanders's bill, the Pay Teachers Act, will help close the pay gap by significantly increasing federal investments in public schools and raising annual teacher salaries."
Co-sponsors of the Pay Teachers Act include Democratic Sens. Mazie Hirono of Hawaii, Ben Ray Luján of New Mexico, Ed Markey of Massachusetts, Jeff Merkley of Oregon, Alex Padilla of California, Elizabeth Warren of Massachusetts, and Peter Welch of Vermont.
Ellen Sherratt, board president of the Teacher Salary Project, applauded the legislation and lawmakers who are"fighting for teacher salary levels that are professional."
Sanders introduced the legislation a month after holding a town hall with labor leaders and teachers from across the country regarding chronic low pay in the field, where educators talked about completing hours of work per week outside of the school day for no extra pay, purchasing snacks for low-income students, and facing barriers to working in schools that have many open teaching positions and have resorted to hiring people without teaching qualifications.
"Students of every color, background, and ZIP code deserve qualified and caring educators who are dedicated and have the resources to uncover the passions and potential of every child," said Becky Pringle, president of the National Education Association (NEA), as Sanders introduced the bill Thursday. "America's schools are facing a five-alarm crisis because of the educator shortages that have been decades in the making and exacerbated by the pandemic. Together, we must recruit large numbers of diverse educators into the profession and retain qualified and experienced educators in our schools to support our students in learning recovery and thriving in today's world. To do that, we must have competitive career-based pay to recruit and retain educators."
"On behalf of the three million members of the National Education Association, I thank Chairman Sanders for introducing the Teacher Pay Act," she added. "We urge senators to support educators and cosponsor this commonsense legislation that invests in our students, educators, and public schools."
News
SUPPORT OUR WORK.
We are independent, non-profit, advertising-free and 100%
reader supported.