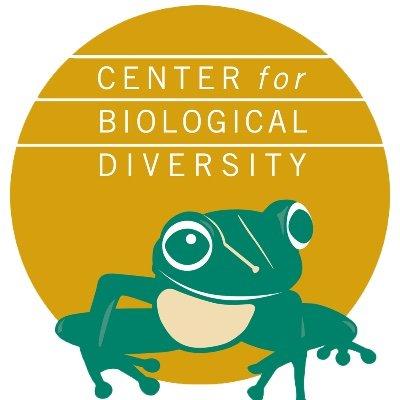 For Immediate Release
January, 11 2010, 12:05pm EDT
EPA Petitioned to Regulate Chemicals That Pose Widespread Risks to Human and Animal Reproduction
SAN FRANCISCO
The Center for Biological Diversitypetitioned the U.S. Environmental Protection Agency today to establish water-quality criteria for numerous endocrine-disrupting chemicals
under the Clean Water Act, the first step in regulating and eliminating
persistent and widespread chemicals that damage reproductive functions
in wildlife and humans.
"Our drinking water and
aquatic habitat for wildlife is being increasingly and unnecessarily
contaminated by endocrine disruptors such as pesticides and
pharmaceuticals," said Jeff Miller, a conservation advocate with the
Center for Biological Diversity. "We should be very concerned when we
see chemically castrated frogs and frankenfish resulting from these
chemicals - it's time to get these poisons out of our waterways and
ecosystems."
Endocrine disruptors are
chemicals that alter the structure or function of the body's endocrine
system, which uses hormones to regulate growth, metabolism, and tissue
function. Endocrine disruptors can mimic naturally occurring hormones
like estrogens and androgens, causing overstimulation, and can
interfere with natural hormone functions, thereby compromising normal
reproduction, development, and growth. They have been shown to damage
reproductive functions and offspring, and cause developmental,
neurological, and immune problems in wildlife and humans.
"As
we start looking at this problem, we're seeing disturbing hormonal
responses in fish and wildlife from pesticides, pharmaceuticals, and
personal-care products that are contaminating aquatic ecosystems," said
Miller. "The impacts of endocrine disruptors on aquatic wildlife are
our canary in the coal mine, since these contaminated waters are often
our drinking-water supply. The implications for human health are not
good."
A wide variety of substances, including
pharmaceuticals, dioxins, polychlorinated biphenyls, DDT and other
pesticides, solvents, and plasticizers can cause endocrine disruption.
Pesticides have long been present in our environment, and now
additional endocrine-disrupting chemicals found in cosmetics,
detergents, deodorants, antibiotics, antihistamines, oral
contraceptives, veterinary and illicit drugs, analgesics, sunscreen,
insect repellant, synthetic musks, disinfectants, surfactants,
plasticides, and caffeine are being introduced to ecosystems and
waterways.
Despite its authority to do so, the
Environmental Protection Agency currently regulates some, but not all,
of the endocrine disruptors in the petition. For those it does
regulate, standards are not stringent enough to protect against
endocrine-disrupting harm. It is now known that infinitesimally small
levels of exposure may cause endocrine or reproductive abnormalities,
and current regulatory levels are insufficient to protect against water
quality impairment.
"There is currently a regulatory
void for controlling endocrine disruptors, and our petition aims to
start the process of protecting human health and wildlife from these
dangerous chemicals," said Miller. "We call on the Environmental
Protection Agency and states to adopt sensible criteria for endocrine
disruptors that will completely eliminate or dramatically reduce the
'acceptable' levels of these pollutants in waterways."
Background
Endocrine
disruptors persist throughout our nation's waters and are having
profound effects on fish, wildlife, and humans. Endocrine disruptors
can enter waterways via wastewater effluent and urban and agricultural
runoff. Ingested drugs are excreted in varying metabolized amounts
(primarily in urine and feces), and then municipal sewage treatment
plants return these endocrine disruptors to our waterways as treated
wastewater effluent. Endocrine disruptors can come from aquaculture,
spray-drift from agriculture, livestock waste runoff from confined
animal feeding operations, medicated pet excreta, or can leach from
municipal landfills and septic systems.
Endocrine
disruptors present unacceptable human health and environmental risks.
The American Medical Association in 2009 called for decreasing public
exposure to endocrine disruptors based on overwhelming evidence that
humans are unnecessarily being exposed to endocrine disruptors that are
having harmful effects. A litany of studies confirm that endocrine
disruptors are harming fish and wildlife throughout the nation,
including endangered and threatened species such as the razorback
sucker in Lake Mead, Nevada, the desert pupfish in Salton Trough,
California, and the Santa Ana sucker in the Santa Ana River in Southern
California. A recent study of fish in the Potomac River in Maryland
found that because of pollution by endocrine disruptors, more than 80
percent of fish surveyed were so-called intersex fish (with male and
female reproductive parts) that cannot reproduce.
Pharmaceutical
residues, including antibiotics, anti-convulsants, and mood stabilizers
have been detected in drinking water in 24 major metropolitan areas
serving 41 million people. Recent studies in the lower Columbia River
in Oregon and Washington, the lower Colorado River in Nevada,
Chesapeake Bay in Maryland and Virginia, and Southern California have
shown widespread pollution of these areas by unregulated
endocrine-disrupting chemicals. In November 2009 the Center requested
that Nevada add areas around Lake Mead to that state's list of impaired
waters due to pollution by endocrine-disrupting chemicals and establish
and enforce limitations on those chemicals.
An example of an endocrine disruptor that should be regulated under the Clean Water Act is the toxic compound atrazine,
the most commonly used herbicide in the United States, which has
contaminated groundwater and drinking water over widespread areas.
Recent research has linked atrazine to cancer, birth defects, endocrine
disruption, and fertility problems in humans. Atrazine also chemically
castrates male frogs at extremely low concentrations.
Today's
petition for rulemaking requests that the Environmental Protection
Agency establish national recommended water-quality criteria under the
Clean Water Act for select endocrine-disrupting chemicals that reflect
the latest scientific knowledge about their impacts, and publish
information to provide guidance on control, regulation, and
water-treatment requirements for endocrine-disruptor pollution.
National water-quality criteria set by the Environmental Protection
Agency are the basis for state water-quality standards and pollution
controls. Under the Clean Water Act, limits established by the federal
agency would be the floor for acceptable limits of the pollutants,
although states could require stricter limits.
At the Center for Biological Diversity, we believe that the welfare of human beings is deeply linked to nature — to the existence in our world of a vast diversity of wild animals and plants. Because diversity has intrinsic value, and because its loss impoverishes society, we work to secure a future for all species, great and small, hovering on the brink of extinction. We do so through science, law and creative media, with a focus on protecting the lands, waters and climate that species need to survive.
(520) 623-5252
LATEST NEWS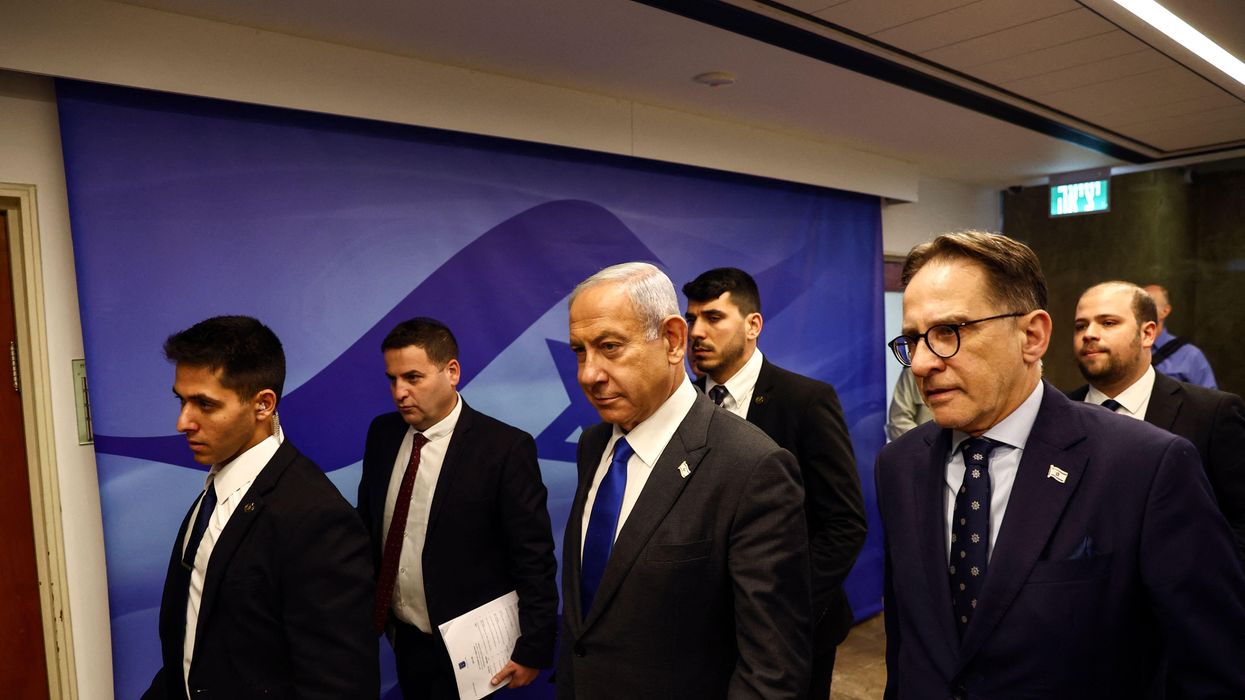 "This latest act of sabotage conducted via a military attack inside Iran is a dangerous escalation and should be cause for concern for everyone who opposes war," said one campaigner.
Unnamed U.S. officials on Sunday confirmed suspicions that Israel was behind the weekend drone attack on a purported military facility in the Iranian city of Isfahan, heightening concerns that the far-right government of Prime Minister Benjamin Netanyahu is gearing up for a broader assault on Iran as international nuclear talks remain at a standstill.
The New York Timesreported that the drone attack—which Iran says it mostly thwarted—was "the work of the Mossad, Israel's premier intelligence agency, according to senior intelligence officials who were familiar with the dialogue between Israel and the United States about the incident."
"American officials quickly sent out word on Sunday morning that the United States was not responsible for the attack," the Times noted. "One official confirmed that it had been conducted by Israel but did not have details about the target."
The Times added that the "facility that was struck on Saturday was in the middle of the city and did not appear to be nuclear-related."

The Wall Street Journal also reported Sunday that Israel carried out the attack, which was launched hours before U.S. Secretary of State Antony Blinken arrived in the Middle East for planned trips to Israel, Egypt, and the occupied West Bank.
Last week, CIA Director William Burns made an unannounced trip to Israel to discuss "Iran and other regional issues," according to the Journal.
Jamal Abdi, president of the National Iranian American Council (NIAC), said in a statement that he is "deeply concerned by the gathering clouds of war in the Middle East."
"This latest act of sabotage conducted via a military attack inside Iran is a dangerous escalation and should be cause for concern for everyone who opposes war," said Abdi. "War will only further empower the most violent and repressive forces inside Iran at the expense of ordinary Iranians demanding freedom, and will embolden reactionary elements in Iran, Israel, Saudi Arabia, and the U.S."
"It is vital that we call for all sides to exercise restraint and to prioritize non-military solutions to the tensions threatening the region."
Israel's latest attack inside Iran's borders came after negotiations aimed at bringing the U.S. back into the Iran nuclear accord—which former President Donald Trump violated in 2018—hit a wall. President Joe Biden told a rallygoer in November that the Iran deal "is dead, but we're not gonna announce it."
Israel's spy agency has made clear that a newly negotiated nuclear accord would not stop its attacks on Iran.
"Even if a nuclear deal is signed, it will not give Iran immunity from the Mossad operations," Mossad chief David Barnea said in September. "We won't take part in this charade and we don't close our eyes to the proven truth."
Earlier this month, Netanyahu—a longtime Iran hawk who has been making false predictions about Tehran's supposed nuclear bomb ambitions for years—vowed to "act powerfully and openly on the international level against the return to the nuclear agreement."
In the absence of a nuclear agreement, the Journal reported Sunday that the U.S. and Israel are looking for "new ways to contain" Iran, which condemned the Saturday attack as "cowardly."
Citing the Journal's story, Trita Parsi of the Quincy Institute for Responsible Statecraft tweeted Sunday that "unlike before, when U.S. officials stayed silent or only confirmed Israel's role in attacks on Iran days later, now U.S. officials immediately name Israel and appear to hint that it is part of a joint effort to 'contain' Iran."
"War is clearly back on the agenda," Parsi added.
Abdi of NIAC echoed that warning, arguing that "the Islamic Republic's brutal crackdown against the Iranian people, its assistance in Russia's illegal invasion of Ukraine, and its rapidly expanding nuclear program freed from the restraints of the JCPOA have pushed tensions to a boiling point."
"This, coupled with the rise of a hardline administration in Israel that appears determined to push the envelope militarily, an increasingly assertive Saudi royal family, and a U.S. that has been unable to turn the page on the Trump administration's destabilizing Middle East policies, makes for an exceedingly volatile cocktail," Abdi said. "For those of us who favor democracy, human rights, and peace, it is vital that we call for all sides to exercise restraint and to prioritize non-military solutions to the tensions threatening the region."

News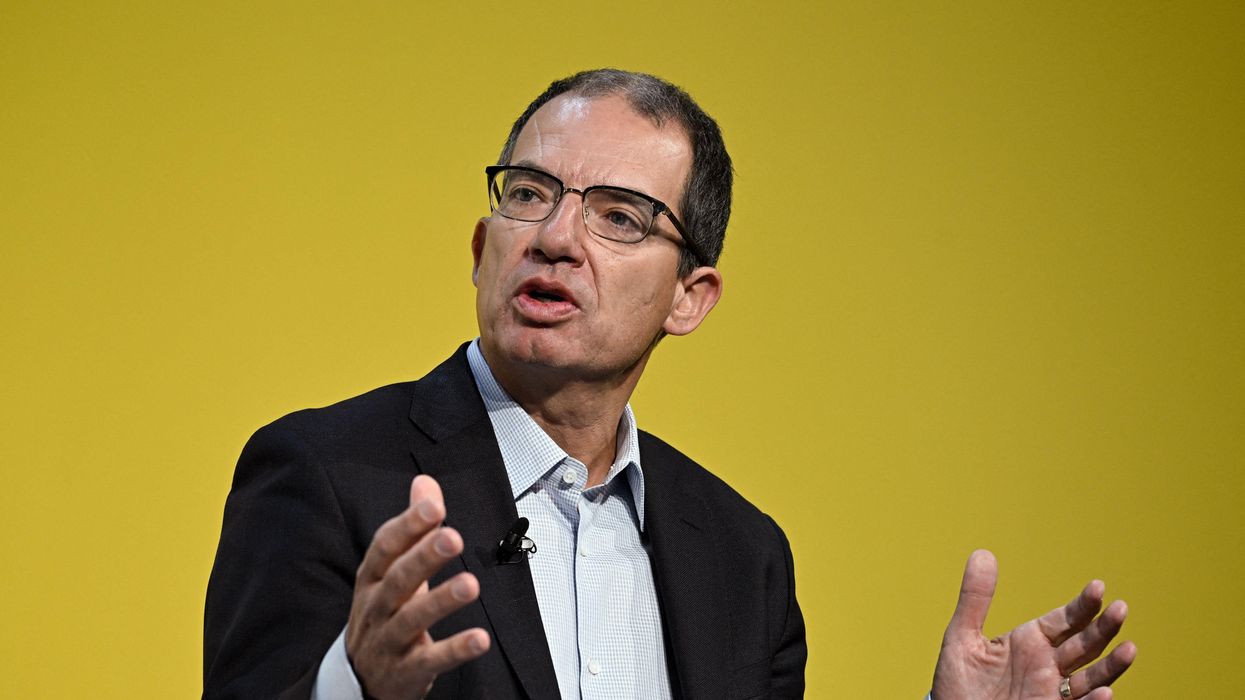 "The Biden administration has not taken any serious steps to ensure that Moderna's vaccine will be reasonably priced—let alone accessible to anyone who wants it," wrote The Boston Globe's editorial board.
The largest daily newspaper in Moderna's home state of Massachusetts published an editorial on Sunday urging the Biden administration to "play hardball" with the pharmaceutical giant over its plan to raise the price of its Covid-19 vaccine by up to 4,000% over the cost of production, a proposal that has drawn backlash from vaccine equity campaigners and members of Congress.

The Boston Globenoted in its editorial that Moderna's reported plan to charge between $110 and $130 per dose for its mRNA vaccine—which was developed with the critical aid of U.S. government funding and scientific advances—would mean "more than quadrupling" the price compared to what the federal government paid in its latest contract with the company.
The coronavirus vaccine is Moderna's only product on the market, and stock price appreciation resulting from the development of the shot helped make CEO Stéphane Bancel a billionaire.

"In 2021, Moderna made over $12 billion in profits, the first year it turned a profit since it was founded in 2010," the Globe's editorial board observed. "While Moderna's proposed sticker price mirrors Pfizer's commercial plans for the Covid vaccine that it developed with BioNTech, Moderna is in a worse position to defend such a drastic increase. Unlike Pfizer's vaccine, the clinical development of Moderna's mRNA vaccine was almost exclusively funded by the US government and included collaboration with scientists at the National Institutes of Health."
While the White House has voiced concerns over Moderna's planned price hike, with Press Secretary Karine Jean-Pierre telling reporters earlier this month that it is hard to "understand or to justify," the Globe noted that "the Biden administration has not taken any serious steps to ensure that Moderna's vaccine will be reasonably priced—let alone accessible to anyone who wants it."
Citing public health advocates, the Globe argued that "the administration should be willing to play hardball" with Moderna, which has rebuffed pressure from governments and global institutions such as the World Health Organization to make its vaccine technology widely available, particularly for developing nations that have struggled to access a sufficient quantity of doses.
The editorial continued:
As Asia Russell, the executive director of the public health advocacy organization Health GAP, pointed out to the Globe editorial board, there is precedent for doing so.

In the midst of the 2001 anthrax attacks that targeted media and government offices, the U.S. government sought to boost its stockpile of Cipro, a drug that treats anthrax. Bayer, which produced the drug under a patent, balked at the George W. Bush administration's request for a discount. So Tommy Thompson, then secretary of Health and Human Services, threatened to bypass Bayer's patent and allow both production and purchase of generic alternatives. He didn't have to follow through on his threat; Bayer quickly agreed to dramatically reduce the drug's price.

The administration can also take—or deter Moderna's price hike by simply threatening to take—steps to slash the company's share of the market overseas.
Sen. Bernie Sanders (I-Vt.), the first member of Congress to publicly denounce Moderna's coming price hike, welcomed the Globe's editorial.
"The Boston Globe is right," Sanders wrote on Twitter. "The Biden administration should not allow Moderna to more than quadruple the price of the Covid vaccine to $130 when it costs just $2.85 to produce. The Covid vaccine must be used to save lives, not to further enrich the billionaire owners of Moderna."
Moderna's plans to raise the price of its coronavirus vaccine come as the Biden administration is shifting away from purchasing the shots and Covid-19 treatments and toward commercialization. As White House coronavirus response coordinator Ashish Jha put it in August, Covid-19 vaccines and treatments will be moved "into the regular healthcare system"—a hotbed of dysfunction, price gouging, and deadly denial of care.
The Kaiser Family Foundation recently noted that "while most consumers with public and private insurance will be protected from having to pay directly for vaccine costs, those who are uninsured and underinsured may face cost barriers when the federally-purchased vaccine doses are depleted."
In a letter to Moderna's CEO last week, Sens. Elizabeth Warren (D-Mass.) and Peter Welch (D-Vt.) warned that the firm's proposed price hike "threatens to reduce access to a lifesaving vaccine while boosting your company's profits."
"Thanks to billions of federal dollars used to support production and delivery of Moderna's vaccine product, Moderna's Covid-19 vaccine is currently free for patients in the United States," the senators wrote. "Over 665 million doses of the Covid-19 vaccine have been administered in the U.S., and many million more worldwide, and more than 80% of the total U.S. population has received at least one dose."
"This is a landmark public health achievement," they continued. "But this progress may be put at risk because of Moderna's greed, which has the potential to increase vaccination costs for millions of un- and underinsured Americans."
News
The Minnesota Democrat argues that the Republican effort to boot her from the panel is "motivated by the fact that many of these members don't believe a Muslim, a refugee, an African should even be in Congress, let alone have the opportunity to serve on the Foreign Affairs Committee."

Congresswoman Ilhan Omar on Sunday contended that some of her Republican colleagues—led by U.S. House Speaker Kevin McCarthy—are trying to oust her from the U.S. House Foreign Affairs Committee because she is a Muslim refugee from Somalia.
"Let me ask you, Congresswoman Omar, about what Republicans are saying about you, that there is a pattern of antisemitic and other controversial statements that make you unfit to sit on, in your case, the House Foreign Affairs Committee," CNN's Dana Bash said on "State of the Union."
Omar (D-Minn.) first addressed a pair of February 2019 tweets in which she tied U.S. politicians' support for Israel to money from lobbyists. "It's all about the Benjamins baby," she said at the time, using slang for $100 bills. Asked who she thought was paying American politicians to be pro-Israel, Omar replied, "AIPAC!" referring to the American Israel Public Affairs Committee.
"These people are OK with Islamophobia. They're OK with trafficking in their own ways in antisemitism."

The congresswoman said Sunday: "Yeah, I might have used words at the time that I didn't understand were trafficking in antisemitism. When that was brought to my attention, I apologized. I owned up to it. That's the kind of person that I am. And I continue to work with my colleagues and my community to fight against antisemitism."
After countering some other criticisms from the GOP, Omar argued that the campaign to remove her from the panel "is politically motivated. And, in some cases, it's motivated by the fact that many of these members don't believe a Muslim, a refugee, an African should even be in Congress, let alone have the opportunity to serve on the Foreign Affairs Committee."
Bash then said that "it sounds like you're accusing Kevin McCarthy of racism," to which Omar responded: "I mean, I'm not making any accusations. I'm just laying out the facts."
\u201cTrump dined with Nazis, said \u201cJews have to get their act together, and said to a group of Jewish leaders, \u201cYou\u2019re brutal killers. Not nice people at all. But you have to vote for me; you have no choice.\u201d He never apologized.\u201d

— Ilhan Omar (@Ilhan Omar) 1675040474
\u201cMcCarthy is following a well worn playbook: pit minority groups against each other in order to further marginalize them. It has been used by demagogues throughout history and it won\u2019t work. \n\nWe will continue to out-organize and outwork the hate.\u201d

— Ilhan Omar (@Ilhan Omar) 1675040474
Omar pointed out when then-President Donald Trump went to Minnesota in October 2019 and criticized the state for welcoming "large numbers" of refugees from Somalia. She also highlighted Islamophobic remarks from Reps. Marjorie Taylor Greene (R-Ga.) and Lauren Boebert (R-Colo.).
"These people are OK with Islamophobia. They're OK with trafficking in their own ways in antisemitism," Omar charged. "They are not OK with having a Muslim have a voice on that committee."
Omar appeared on CNN alongside Reps. Adam Schiff and Eric Swalwell, both California Democrats whom fellow Californian McCarthy barred from the House intelligence panel. Because that is a select committee, the speaker could unilaterally block the pair from being on it; however, kicking Omar off the foreign affairs panel requires a vote by the full chamber.
\u201cRepublicans say they believe in freedom of speech and debate. But if you don\u2019t agree with their policies, they will try to forcibly remove you from a committee you serve on. \n\nMy joint op-ed with @AdamSchiff and @ericswalwell \nhttps://t.co/XOBcvHaUvs\u201d

— Rep. Ilhan Omar (@Rep. Ilhan Omar) 1674783300
Republicans only narrowly control the House, and McCarthy ultimately may not have the votes to oust Omar. Reps. Ken Buck (R-Colo.) and Victoria Spartz (R-Ind.) have publicly said they oppose the attempt to remove Omar and Congresswoman Nancy Mace (R-S.C.) has openly criticized the effort. Additionally, Rep. Greg Steube (R-Fla.) said Monday that he will be "sidelined in Sarasota for several weeks" to recover from an injury.
Omar was also appointed to the House Education and the Workforce Committee. She said in a statement Friday that "as a child survivor of war living in a refugee camp, I would never have imagined that I would one day have the opportunity to serve on these important committees."
"Our democracy, and our governing bodies, rest on a healthy and vibrant debate," she stressed. "Our strength lies not in our perfection, but in the diversity of our voices and our openness to a civil discourse."
"Whatever our disagreements may be as members of Congress, policy differences alone have not and must not be cause for eliminating someone from serving on a committee," she added. "I am grateful for the confidence my constituents and my caucus have shown in me to lead this work, and I look forward to continuing to work for a more just and peaceful world."
News
SUPPORT OUR WORK.
We are independent, non-profit, advertising-free and 100%
reader supported.