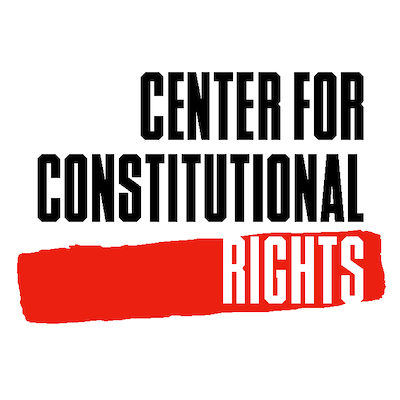 For Immediate Release
January, 05 2010, 02:58pm EDT
Contact:
press@ccrjustice.org
CCR Denounces Blanket Decision Not to Release Guantanamo Detainees to Yemen
Dozens of Yemenis Cleared for Release By Review Task Force in Limbo
NEW YORK
In response to news that President Obama has decided to suspend all transfers of detainees from Guantanamo to Yemen, the Center for Constitutional Rights issued the following statement:
Dozens of men from Yemen who have been cleared for
release after extensive scrutiny by the government's Guantanamo Review
Task Force are about to be left in limbo once more due to politics, not
facts. Many are about to begin their ninth year in indefinite
detention.

Halting the repatriation of Yemeni men cleared by the Task Force after
months of careful review is unconscionable. It will also effectively
prevent any meaningful progress towards closing Guantanamo, which
President Obama has repeatedly argued will make our nation safer.

As we approach the eighth anniversary of Guantanamo and the president's
failed deadline for its closure, it is important to remember that the
vast majority of the men at Guantanamo should never have been detained
in the first place, and that over 550 have been released and are
peacefully rebuilding their lives. Most of the nearly 800 men who were
brought to Guantanamo were not captured by the American military on any
battlefield, but seized in broad sweeps during the chaos of the Afghan
war or in other locations around the world and sold to the U.S. in
exchange for substantial bounties. We know from the military's own
records that most of the detainees at Guantanamo have no link to
terrorism.
When he accepted his Nobel Peace Prize, President Obama
said, 'We lose ourselves when we compromise the very ideals that we
fight to defend. And we honor those ideals by upholding them not when
it's easy, but when it is hard.' What he said in December should be
just a true a month later.
CCR has led the legal battle over Guantanamo for the last seven years -
sending the first ever habeas attorney to the base and sending the
first attorney to meet with a former CIA "ghost detainee" there. CCR
has been responsible for organizing and coordinating more than 500 pro
bono lawyers across the country in order to represent the men at
Guantanamo, ensuring that nearly all have the option of legal
representation. In addition, CCR has been working to resettle the
approximately 60 men who remain at Guantanamo because they cannot
return to their country of origin for fear of persecution and torture.
The Center for Constitutional Rights is dedicated to advancing and protecting the rights guaranteed by the United States Constitution and the Universal Declaration of Human Rights. CCR is committed to the creative use of law as a positive force for social change.
(212) 614-6464
LATEST NEWS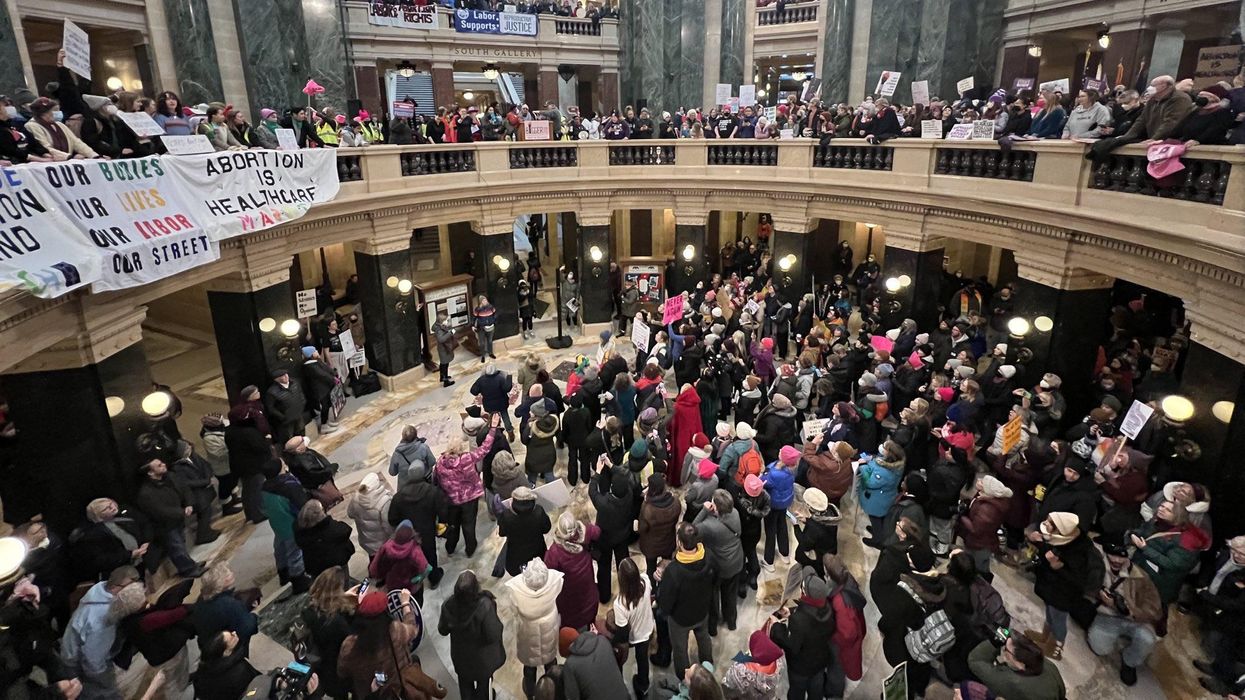 "The overwhelming majority of Americans in all states support abortion rights—and women will fight to protect our rights and our lives," said the executive director of Women's March.
Thousands of people called for reproductive freedom at rallies around the United States on Sunday—the 50th anniversary of the landmark Roe v. Wade decision that made abortion a constitutional right until the Supreme Court's reactionary majority overturned it last summer.
At more than 200 events in 46 states, demonstrators condemned the court's 6-3 opinion in Dobbs v. Jackson Women's Health Organization, which enables states to curtail or even prohibit access to reproductive healthcare. Since the ruling was handed down on June 24, Republican lawmakers have enacted deadly abortion restrictions in 26 states, including near-total bans in several.
"Fifty years after the anniversary of Roe v. Wade, a radical right-wing movement hijacked our courts and eliminated federal protections for abortions," said Rachel O'Leary Carmona, executive director of Women's March, which organized Sunday's "Bigger Than Roe" day of action.
"But as the fight turns to the states, they are going to learn that the overwhelming majority of Americans in all states support abortion rights—and women will fight to protect our rights and our lives," she added.
Carmona spoke at the Wisconsin state capitol. Women's March picked Madison rather than Washington, D.C. as the location of this year's national protest because the group wanted to send "a clear message to elected leaders and to our base—we are going to where the fight is, and that is at the state level."
"We'll start in Wisconsin, where an upcoming Supreme Court election this spring will determine the balance of power on the state's Supreme Court and the future of abortion rights in Wisconsin," the group explained.
Due to legal uncertainty around the status of Wisconsin's pre-Roe abortion ban, enacted in 1849, providers have been forced to stop offering abortion care in the state.
\u201cWe're fired up and ready to march for our rights because this fight is bigger than Roe. They thought that we would stay home and that this would end with Roe \u2014 they were wrong. \n\nWe're putting every politician on blast \u2014 if you come for our rights, we'll come for you. Period.\u201d

— Women's March (@Women's March) 1674414697
\u201cProud to be in Madison today fighting to let every politician know \u2014 if you come for our freedom, our families, or our futures, we're coming for you.\u201d

— Rachel O\u2019Leary Carmona (@Rachel O\u2019Leary Carmona) 1674417721
\u201c\ud83d\udce2 In Wisconsin today to make ourselves clear: \n\nWe will never stop fighting for reproductive freedom! \n\n #BiggerThanRoe @womensmarch\u201d

— NARAL (@NARAL) 1674422639
Women's March—with the support of nearly 50 organizations, including Planned Parenthood, Working Families Power, and the National Organization for Women—orchestrated "sister marches" in cities across the country.
"We are taking the fight to the states," organizers said. "From Wisconsin, to Nebraska, to Georgia, to Arizona and Texas, women and our allies are defending abortion rights where they still stand, and working to put measures on the ballot to regain abortion rights in places where politicians are putting their agendas over the will of the people."
News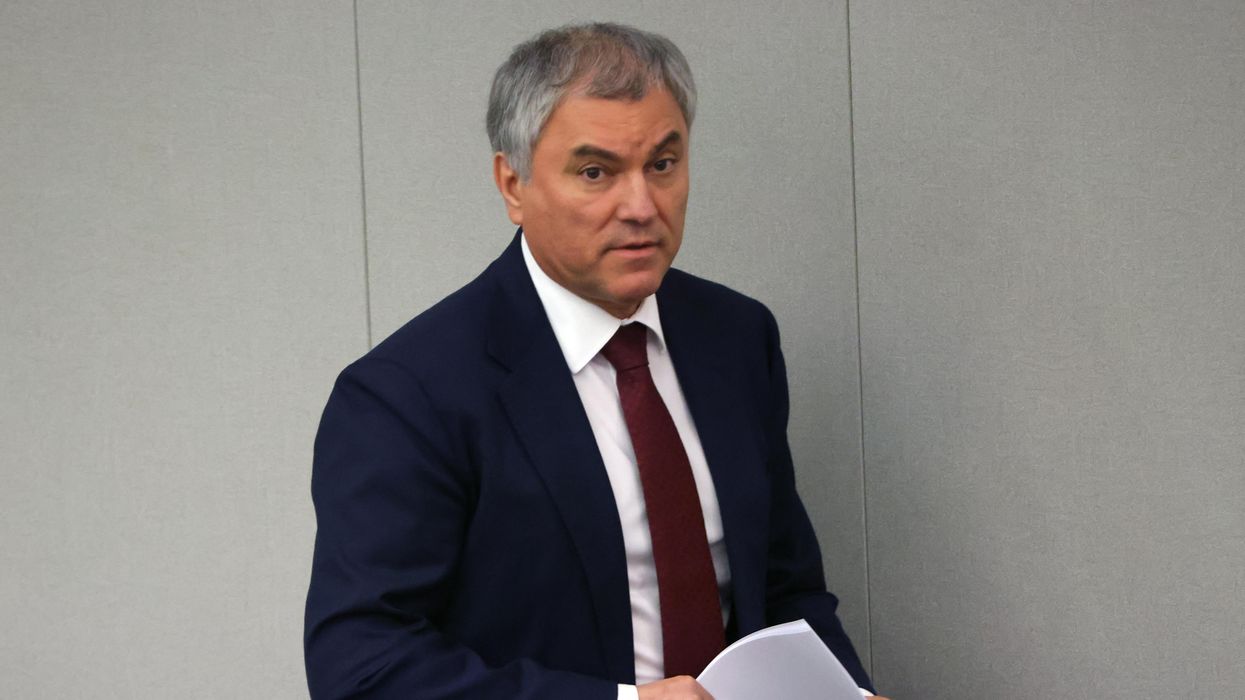 Russian lawmaker Vyacheslav Volodin threatened nuclear war as NATO members debate whether to send more tanks to Ukraine.
Should the West continue to ship arms to Ukraine, Moscow will retaliate with "more powerful weapons," a top Russian government official and close ally of President Vladimir Putin said Sunday, referring to the use of nuclear missiles.
"Deliveries of offensive weapons to the Kyiv regime will lead to a global catastrophe," Vyacheslav Volodin, chairman of the State Duma, Russia's lower house, said in a statement shared on the Telegram messaging app.
"If Washington and NATO countries supply weapons that will be used to strike civilian cities and attempt to seize our territories, as they threaten, this will lead to retaliatory measures using more powerful weapons," said Volodin.
Ukraine, with the support of its Western allies, is seeking to reclaim territory illegally annexed by the Kremlin in recent months—not seize Russian land, as Volodin asserted.
Volodin's threat "comes amid arguments over whether Germany will send Leopard 2 battle tanks to Ukraine to fight the Russian invasion," Politicoreported. "Kyiv has requested the German-made tanks, which it says it needs to renew its counteroffensive against Moscow's forces."
This is not the first time that Russian officials have threatened to use nuclear weapons since Putin attacked Ukraine last February. On Thursday, one day before NATO and other military leaders met in Germany to discuss how to defeat Russia in Ukraine, former Russian President Dmitry Medvedev, now deputy chairman of the country's security council, said that a loss by Moscow could lead to nuclear war.
"Berlin has so far resisted the call from Ukraine and its allies to send the tanks without the U.S. making the first move, over fears of an escalation in the conflict," Politico noted Sunday. "Berlin also hasn't approved deliveries of the tanks from its allies, as Germany gets a final say over any re-exports of the vehicles from countries that have purchased them."
The news outlet previously reported that the $2.5 billion military package announced Thursday by the White House excludes the Army's 60-ton M1 Abrams tanks due to maintenance and logistical issues, not because sending them would intensify the war.
NATO has sent more than $40 billion worth of weapons to Ukraine since the beginning of Russia's invasion. The U.S. government, de facto leader of the military alliance, has authorized more than $26.7 billion alone.
On Sunday, Volodin urged U.S. and European lawmakers to "realize their responsibility to humanity."

"With their decisions, Washington and Brussels are leading the world to a terrible war: to a completely different military action than today, when strikes are carried out exclusively on the military and critical infrastructure used by the Kyiv regime," said Volodin.
Contrary to Volodin's claim, Russia has not limited its ongoing assault to military assets. According to a top Kyiv official, more than 9,000 Ukranian civilians have been killed since Russia invaded 11 months ago. The United Nations has confirmed more than 7,000 civilian deaths in Ukraine but says the real figure is much higher.
A strike on a Ukrainian apartment building last week, Russia's deadliest attack on civilians in months, killed dozens of people. Meanwhile, fighting near the Zaporizhzhia Nuclear Power Plant has sparked fears of a disastrous meltdown on multiple occasions.
"Given the technological superiority of Russian weapons," Volodin continued, "foreign politicians making such decisions need to understand that this could end in a global tragedy that will destroy their countries."
"Arguments that the nuclear powers have not previously used weapons of mass destruction in local conflicts are untenable," he added. "Because these states did not face a situation where there was a threat to the security of their citizens and the territorial integrity of the country."

Volodin was echoing points made recently by other Russian officials. Asked Thursday if Medvedev's remarks that day reflected an attempt to escalate the war, Kremlin spokesman Dmitry Peskov said: "No, it absolutely does not mean that."
Peskov argued that Medvedev's comments were consistent with Russia's nuclear doctrine, which permits a nuclear strike after "aggression against the Russian Federation with conventional weapons when the very existence of the state is threatened."
As Reutersnoted, Putin has portrayed Russia's so-called "special military operation" in Ukraine as "an existential battle with an aggressive and arrogant West, and has said that Russia will use all available means to protect itself and its people."
Last January, one month before the start of the largest war in Europe since WWII, Russia, the United States, China, France, and the United Kingdom—home to more than 12,000 nuclear weapons combined—issued a joint statement affirming that "nuclear war cannot be won and must never be fought" and reaffirming that they plan to adhere to non-proliferation, disarmament, and arms control agreements and pledges.
Nevertheless, the five permanent members of the U.N. Security Council continue to enlarge or modernize their nuclear arsenals. For the first time since the 1980s, the global nuclear stockpile, 90% of which is controlled by Moscow and Washington, is projected to grow in the coming years, and the risk of weapons capable of annihilating life on Earth being used is rising.
In early October, U.S. President Joe Biden warned that Russia's war on Ukraine has brought the world closer to "Armageddon" than at any point since the Cuban Missile Crisis. Less than three weeks later, however, his administration published a Nuclear Posture Review that nonproliferation advocates said increases the likelihood of catastrophe, in part because it leaves intact the option of a nuclear first strike. The U.S. remains the only country to have used nuclear weapons in war, destroying the Japanese cities of Hiroshima and Nagasaki with atomic bombs in August 1945.
Experts have long sounded the alarm about the war in Ukraine, saying that it could spiral into a direct conflict between Russia and NATO, both of which are flush with nuclear weapons. Despite such warnings, the Western military coalition has continued to prioritize weapons shipments over diplomacy.
U.S. Secretary of Defense Lloyd Austin admitted last April that the U.S. wants "to see Russia weakened," implying that Washington is willing to prolong the deadly conflict as long as it helps destabilize Moscow.
Peace advocates, by contrast, have repeatedly called on the U.S. to help secure a swift diplomatic resolution to the Ukraine war before it descends into a global nuclear cataclysm.
U.N. Secretary-General António Guterres recently told attendees of the World Economic Forum in Davos: "There will be an end... there is an end of everything, but I do not see an end of the war in the immediate future. I do not see a chance at the present moment to have a serious peace negotiation between the two parties."
News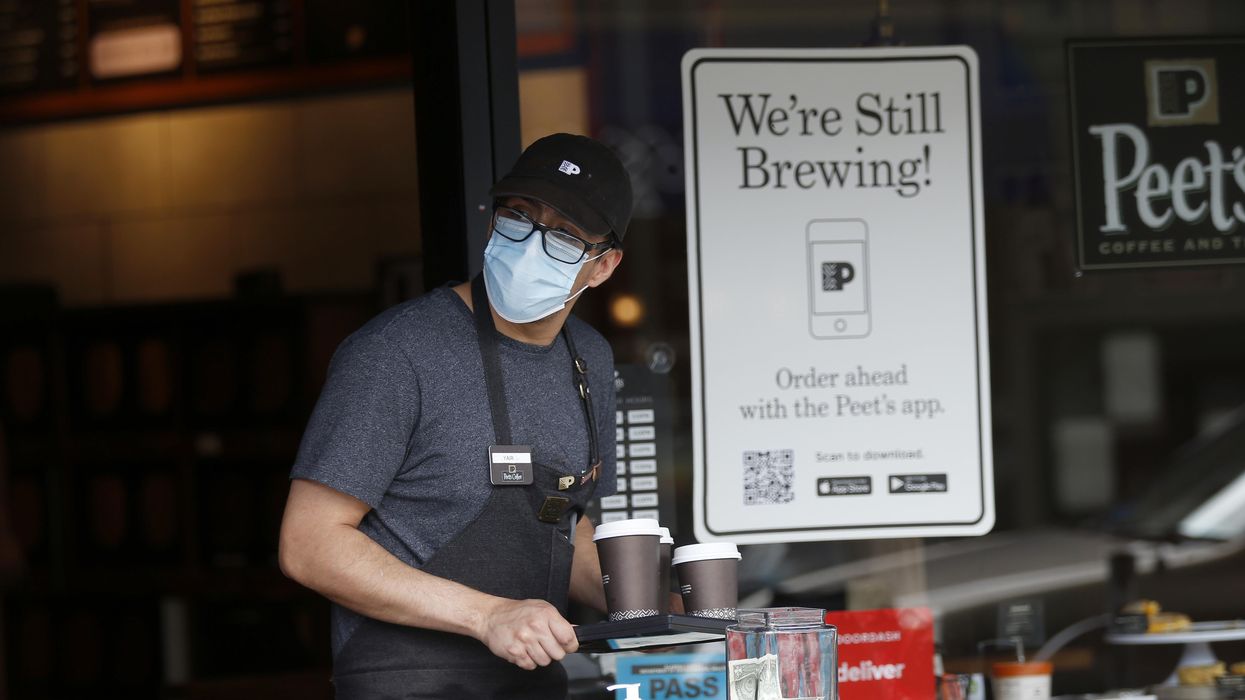 "We will not be the last," said Peet's Workers United.
In a win for workplace democracy, employees at a Peet's Coffee & Tea located in Davis, California formed the chain's first unionized shop in the United States on Friday.
Workers at the café voted 14-1 to join Service Employees International Union (SEIU) Local 1021.
"We will not be the last," tweeted Peet's Workers United (PWU), which organized the winning unionization campaign. PWU is the counterpart to Starbucks Workers United (SBWU), the outfit behind dozens of successful union drives nationwide.
"Solidarity, from coffee shop to coffee shop," SBWU wrote on social media ahead of Friday's vote at Peet's. After PWU won, their Starbucks allies gave them a warm "welcome to the labor movement."
SBWU organizer Tyler Keeling from Lakewood, California played an instrumental role in PWU's efforts, as detailed last week in Jacobin.
PWU expressed gratitude to Keeling before and after the union vote.
\u201cWe've been lucky to have Tyler by our side from the beginning! I don't know if we would have gotten this far without him!\u201d

— Peets United (@Peets United) 1674078218
\u201cThank you for all the help you've given us from day 1. Beyond appreciative of you. Together we are strong.\u201d

— Peets United (@Peets United) 1674342867
In November, Peet's workers at two locations in Davis filed for union elections with the National Labor Relations Board.
In a petition asking for community support, PWU wrote: "We are overworked, understaffed, and underpaid. Barista's raises are less than a tenth of inflation, there are pay discrepancies that do not align with seniority, skill, or any kind of logic, and we have been forced to shut down multiple times in the past month due to understaffing. We've had no viable recourse for removing toxic managers other than waiting for the problem to resolve itself."
"Meanwhile, our managers have been using union-busting tactics like Starbucks to divide and confuse us," organizers continued. "They've called in corporate higher-ups to have conversations about unionizing with employees, they've reinstated punitive scheduling and dress code measures, and posted misleading informational fliers in break rooms."
"We are fighting for fair wages, decent schedules, and corporate transparency, but two stores against a multimillion-dollar corporation is a lonely battle," they added. "Peet's has always taken pride in its loyal customers and loving community, and we need that now more than ever."
In a statement issued after workers voted overwhelmingly in favor of union representation, the company said that "while we had hoped for another outcome, we respect the right of our Davis employees to choose."
"As we follow the legally required next steps with the union at North Davis, we will continue to work for and with our employees companywide. That is the Peet's way," the company added.
According to PWU, Peet's executives went out of their way in the lead-up to the representation vote to dissuade workers from joining SEIU, including by holding anti-union captive audience meetings.
The corporation "paid a store manager from Chicago to fly to Davis to give his 'unbiased' opinion on unions," organizers said. "The president of the company came in and essentially begged people to give him another chance and to put all our faith in him."
The second Davis location that had also filed to hold a unionization vote withdrew its request last week. According to PWU, that happened because "corporate gave the entire staff... a $500 bonus for pulling their petition and for 'giving Peet's a chance.'"
Since December 2021, workers at more than 270 Starbucks locations across the United States have voted to unionize. Organizers have won more than 80% of their campaigns despite the corporation's unlawful intimidation and retaliation tactics.
Keeling of SBWU said Saturday that he is "so happy to have more coffee shops unionizing."
"The future looks bright," Keeling declared. "The new wave of unionization will save the world."
News
SUPPORT OUR WORK.
We are independent, non-profit, advertising-free and 100%
reader supported.