For Immediate Release
March, 10 2009, 04:18pm EDT
Urgent Message to Single Payer Supporters of New England
Join us for Obama regional governor's health care summit in Vermont to Insist on Single Payer
BURLINGTON, Vermont
Vermont Governor Jim Douglas and Massachusetts Governor Deval
Patrick have been asked by President Obama to host a regional New
England health care summit at the University of Vermont on March 17th.
We do not expect to be invited not do we expect single payer to be
considered.
At the recent White House summit on health reform the first person
to speak at the close of the forum was the head of the American Health
Insurers Plans. The rest of those in attendance were mostly lobbyists
from special interest groups. The single payer view was all but
excluded.
In fact, no single payer advocate was invited until thousands of
messages reached the White House, including word that doctors were
going to protest on the sidewalk. At the end of the day prior to the
summit, the White House quickly invited a solitary physician to
represent the view of a large majority of physicians and a overwhelming
majority of Americans: we need single payer national health insurance
now.
When it comes to the debate in Washington, DC,
single payer stands ignored, like the elephant in the room, in spite of
all of the evidence that it saves money, contains future spending, will
include everyone and will improve the economy. But with the last minute
invitation to the White House we learned an important lesson:
We can make a difference! Right now we are the marginalized
majority. We might expect this treatment from the Bush administration.
But it is unforgivable from President Obama. The majority of Americans
want a single payer health care system in the United States. The
majority of doctors want single payer. The President has promised an
open, transparent process, with all proposals considered. It is time to
insist that single payer be a part of this process.
We are organizing a peaceful and respectful protest in front of the
summit meeting at the University of Vermont Davis Center in Burlington,
Vermont at 12 noon. If there ever was a day to drop what you are doing
and come, this is it. There will be national and local media there. We
need hundreds of people to come from all over New England and New York.
We urge health professionals to come and bring your white coats and
stethoscopes.
NOTE: The Davis Center is on Main Street but its entrance faces into the campus.
Ideas for signs:
The Marginalized Majority Wants Single Payer
Yes we can! Support single payer bills H100/S88 (Vermont) and HR 676 (US Congress)
Single payer = $billions in savings and health care for all
Private insurance = high costs and millions uninsured
Health care is a public good - support single payer
Health care is a public good, not a commodity
Take the profit out of health care - support single payer
Single payer-the Most Fiscally Conservative Plan
We are NOT # 1 but could be with Medicare for All
You want to help the middle class? Pass single payer
You want to help business? Pass single payer
You want to help the economy ? Pass single payer
Obama says single payer is the best option
It is our money . We want it to pay for health care not health insurance
We can afford health care for all, not health insurance for all
Doctors want single payer
Nurses want single payer
Americans want single payer
Physicians for a National Health Program is a single issue organization advocating a universal, comprehensive single-payer national health program. PNHP has more than 21,000 members and chapters across the United States.
LATEST NEWS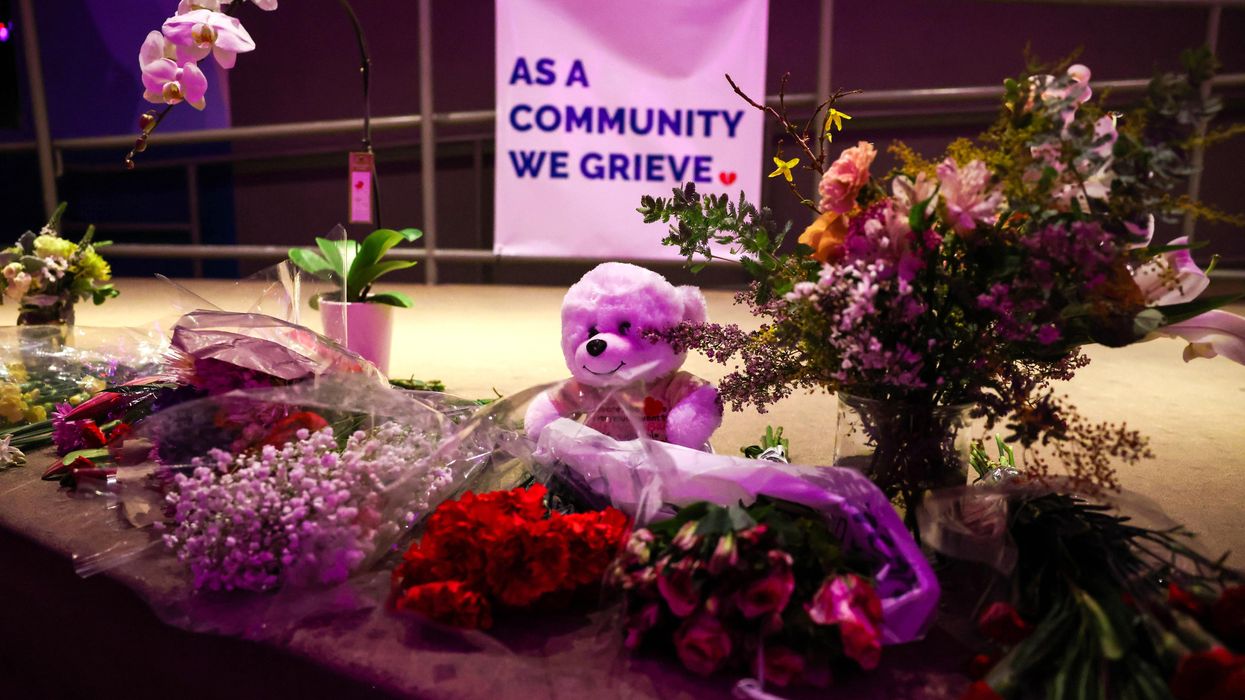 A victim of the mass shooting in Half Moon Bay, California told Gov. Gavin Newsom that he wanted to leave the hospital as quickly as possible to avoid high medical costs.
An anecdote told by California Gov. Gavin Newsom at a press conference on the mass shooting in Half Moon Bay—the second such appearance he made in two days, following another deadly shooting in Monterey Park—encapsulated the United States' twin crises of economic injustice and rampant gun violence, said advocates on Monday.
The Democratic governor told the press that while visiting a man who'd been injured in the shooting at two farms in the Bay Area city, the victim said he was hoping to leave the hospital quickly to avoid high medical bills.
"He said, 'Hey, Governor, thanks for being here but when am I gonna get the hell out of here?'" Newsom said. "His leg was shattered by the gunfire. He goes, 'I can't afford to spend any more time here, I don't have the money."
"How many people are shot and then face massive medical debt? How much revenue and profit do hospitals generate via shootings? Perversity through and through."
The man's mother and son later arrived and told Newsom they were "worried he's going to lose his job at a warehouse the next day unless he can go back to work."

Politico reporter Lara Korte relayed the governor's comments on social media, eliciting numerous responses in which critics—including advocates for Medicare for All and strict gun control—said the post represented "the United States of America in one tweet."
\u201cThe United States of America in one tweet: Get shot in a mass shooting, go to hospital, try and leave early because the debt would kill you instead. Complete and utter perversity.\u201d

— Christian Christensen (@Christian Christensen) 1674659567
"This is the most American tweet of all time," added progressive commentator Kyle Kulinski.
The shooting in Half Moon Bay was one of dozens of shootings since 2023 began just over three weeks ago. Along with the shooting in Monterey Park last Saturday and the shooting of a family in Enoch, Utah on January 4, it was one of the deadliest attacks so far.
Dr. Adam Gaffney, an intensive care unit doctor and former president of Physicians for a National Health Program, called Newsom's story "a gut-wrenching indictment of our healthcare system."
Dania Palanker, an assistant research professor at the Center on Health Insurance Reforms at Georgetown University's McCourt School of Public Policy, noted that the costs associated with being one of the millions of Americans who will survive gun violence in their lifetime are an often-overlooked consequence of the Republican Party's obstruction as the vast majority of Americans call for stricter gun control.
\u201cI can go on and on about various services or goods that aren\u2019t typically covered by insurance as well as those that are often inadequately covered (like mental health care & wheelchairs).\nhttps://t.co/sKrpOFto9v\u201d

— Dania Palanker (@Dania Palanker) 1674611579
As CNNreported in December, one insured survivor of the mass shooting at Club Q in Colorado Springs received a bill for $130,000, while another person who was among the 27.5 million Americans who lack health insurance was billed $20,000 for spending a night in the emergency room where doctors stitched a bullet wound in his leg.
The Journal of the American Medical Associationpublished a study last May showing that the average initial hospital charge for mass shooting survivors between 2012 and 2019 was nearly $65,000 per person.
"How many people are shot and then face massive medical debt?" asked physician and anthropologist Eric Reinhart. "How much revenue and profit do hospitals generate via shootings? Perversity through and through."

News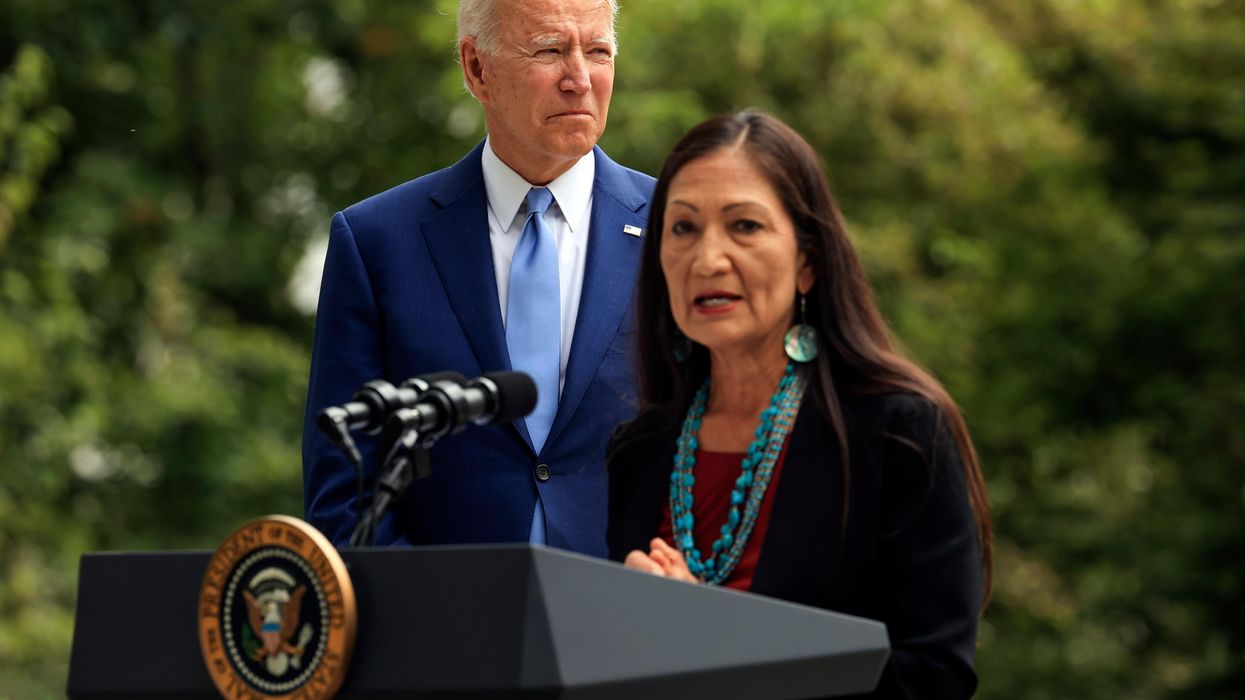 "Avoiding catastrophic climate change requires phasing out fossil fuel extraction, but instead we're still racing in the opposite direction," said one environmental justice advocate.
Although President Joe Biden vowed on the campaign trail to phase out federal leasing for fossil fuel extraction, his administration approved more permits for oil and gas drilling on public lands in its first two years than the Trump administration did in 2017 and 2018.
According to the Center for Biological Diversity's analysis of federal data released Wednesday, the Biden White House greenlit 6,430 permits for oil and gas drilling on public lands in 2021 and 2022—a 4.2% increase over former President Donald Trump's administration, which rubber-stamped 6,172 drilling permits in its first two years.
"Two years of runaway drilling approvals are a spectacular failure of climate leadership by President Biden and Interior Secretary Deb Haaland," said Taylor McKinnon of the Center for Biological Diversity. "Avoiding catastrophic climate change requires phasing out fossil fuel extraction, but instead we're still racing in the opposite direction."
Of the drilling authorized so far by the Biden administration, nearly 4,000 permits have been approved for public lands in New Mexico, followed by 1,223 in Wyoming and several hundred each in Utah, Colorado, California, Montana, and North Dakota.
According to the Center for Biological Diversity, these "Biden-approved drilling permits will result in more than 800 million tons of estimated equivalent greenhouse gas pollution, or the annual climate pollution from about 217 coal-fired power plants."
Just last week, United Nations Secretary-General António Guterres told the elites gathered at the World Economic Forum in Davos that "fossil fuel producers and their enablers are still racing to expand production, knowing full well that their business model is inconsistent with human survival."
Reams of scientific evidence show that pollution from the world's existing fossil fuel developments is enough to push temperature rise well beyond 1.5°C above the preindustrial baseline. Averting calamitous levels of global heating necessitates ending investment in new oil and gas projects and phasing out extraction to keep 40% of the fossil fuel reserves at currently operational sites underground.
As a presidential candidate, Biden pledged to ban new oil and gas lease sales on public lands and waters and to require federal permitting decisions to weigh the social costs of additional planet-heating pollution. Although Biden issued an executive order suspending new fossil fuel leasing during his first week in office, his administration's actions since then have run roughshod over earlier promises, worsening the deadly climate crisis that the White House claims to be serious about mitigating.
"The president and interior secretary have the power to avoid a climate catastrophe, but they need to change course rapidly."
The U.S. Department of Interior (DOI) argued on August 24, 2021 that it was required to resume lease auctions because of a preliminary injunction issued by U.S. Judge Terry A. Doughty, a Trump appointee who ruled in favor of a group of Big Oil-funded Republican attorneys general that sued Biden over his moratorium. In a memorandum of opposition filed on the same day, however, the U.S. Department of Justice (DOJ) asserted that while Doughty's decision prevented the Biden administration from implementing its pause, it did not compel the DOI to hold new lease sales, "let alone on the urgent timeline specified in plaintiffs' contempt motion."
Just days after Biden called global warming "an existential threat to human existence" and declared Washington's ostensible commitment to decarbonization at the COP26 climate summit in Glasgow, the DOI ignored the DOJ's legal advice and proceeded with Lease Sale 257. The nation's largest-ever offshore auction, which saw more than 80 million acres of the Gulf of Mexico offered to the highest-bidding oil and gas giants, was blocked in January 2022 by a federal judge who wrote that the Biden administration violated environmental laws by not adequately accounting for the likely consequences of resulting emissions.
Despite Biden's pledge to cut U.S. greenhouse gas pollution in half by the end of this decade, the DOI's Bureau of Land Management held lease sales in several Western states in 2022, opening up tens of thousands of acres of public land to fossil fuel production. The DOI has so far announced plans for three new onshore oil and gas lease sales in 2023. The first will offer more than 261,200 acres of public land in Kansas, Nebraska, New Mexico, and Wyoming to the highest-bidding drillers. The second and third will put a total of 95,411 acres of public land in Nevada and Utah on the auction block.
In addition, the Biden administration published a draft proposal last summer that, if implemented, would permit up to 11 new oil and gas lease sales for drilling off the coast of Alaska and in the Gulf of Mexico over a five-year period.
The president's 2021 freeze on new lease auctions was meant to give the DOI time to analyze the "potential climate and other impacts associated with oil and gas activities on public lands or in offshore waters." Nevertheless, the agency's long-awaited review of the federal leasing program effectively ignored the climate crisis, instead proposing adjustments to royalties, bids, and bonding in what environmental justice campaigners described as a "shocking capitulation to the needs of corporate polluters."
The U.S. Geological Survey has estimated that roughly 25% of the country's total carbon dioxide emissions and 7% of its overall methane emissions can be attributed to fossil fuel extraction on public lands and waters. According to peer-reviewed research, a nationwide prohibition on federal oil and gas leasing would slash carbon dioxide emissions by 280 million tons per year.

The Biden administration "has not enacted any policies to significantly limit drilling permits or manage a decline of production to avoid 1.5°C degrees of warming," the Center for Biological Diversity lamented. The White House even supported the demands of right-wing Democratic Sen. Joe Manchin (W.Va.)—Congress' leading recipient of fossil fuel industry cash and a long-time coal profiteer—to "add provisions to the Inflation Reduction Act that will lock in fossil fuel leasing for the next decade."
On numerous occasions, including earlier this month, progressive lawmakers and advocacy groups have implored the Biden administration to use its executive authority to phase out oil and gas production on public lands and in offshore waters. A petition submitted last year came equipped with a regulatory framework to wind down oil and gas production by 98% by 2035. According to the coalition that drafted it, the White House can achieve this goal by using long-dormant provisions of the Mineral Leasing Act, Outer Continental Shelf Lands Act, and the National Emergencies Act.
"The president and interior secretary have the power to avoid a climate catastrophe, but they need to change course rapidly," McKinnon said Wednesday. "Strong executive action can meet the climate emergency with the urgency it demands, starting with phasing out fossil fuel production on public lands and waters."
Climate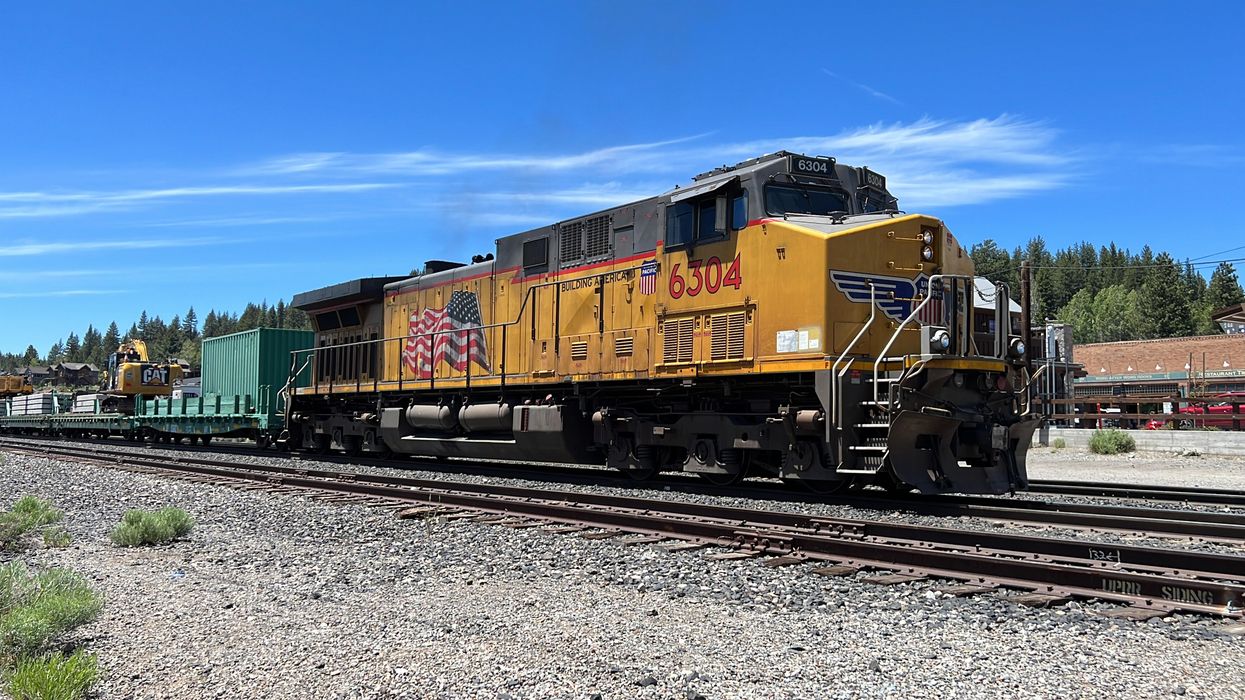 "Instead of buying back their own stock, UP should be investing in their employees by offering paid sick leave, reasonable schedules, and a better quality of life for railroaders," said one union president.
Union Pacific, one of the largest rail corporations in the United States, said Tuesday that it brought in record revenue and profits last year as it successfully fought off workers' push for paid sick leave.
The company reported $7 billion in net income for 2022 as a whole and said it spent a whopping $6.3 billion repurchasing its own shares—significantly more than the $4.6 billion it spent on employee pay and benefits last year.
"Instead of buying back their own stock, UP should be investing in their employees by offering paid sick leave, reasonable schedules, and a better quality of life for railroaders," Ed Hall, the newly elected president of the Brotherhood of Locomotive Engineers, told CNN on Tuesday. "This is the only way the railroad will be able to solve their recruitment and retention problems and keep the trains running."
Union Pacific was one of the major rail carriers involved in White House-brokered contract talks late last year that produced an agreement without any guaranteed paid sick days, rejecting a central demand of rail workers.
Labor unions representing a majority of U.S. rail workers rejected the proposed agreement and threatened to strike, but Congress intervened in the long-simmering contract dispute in December to impose the White House-backed deal on employees, sparking furious backlash from rank-and-file union members and progressive allies.

"President Biden campaigned on a week of paid sick leave for all working people, and then he had the opportunity right here but didn't take action. He favored the corporations," Matt Weaver, a rail worker and member of the Brotherhood of Maintenance of Way Employes Division (BMWED) in Ohio, told In These Times contributor Jeff Schuhrke, who detailed rail workers' ongoing fight for paid leave and safety measures in a piece last week.
Facing continued pressure from employees and some activist investors, Union Pacific and other rail giants are "weighing offering paid sick days—or are already doing so—along with schedule changes and other steps to improve employees' work-life balance," Bloombergreported Monday.
"Costs will still be a key consideration for the railroads—and their investors," the business outlet added. "Voluntary paid sick leave and more flexible schedules would add to the expense of the labor agreement, which over five years raises salaries by 24%, pays bonuses totaling $5,000, and adds one day a year of personal leave. That could come at the expense of dividends and share buybacks, which have soared in recent years."
"Workers remain skeptical that they'll truly benefit from the tradeoff," Bloomberg continued. "Railroads historically have been quick to furlough staff during downturns, have required long hours with little flexibility, and have imposed strict attendance policies that allow the railroads to operate with fewer workers."
As Railroad Workers United put it in a Twitter post on Tuesday, "Never take the Union Pacific at face value."
News
SUPPORT OUR WORK.
We are independent, non-profit, advertising-free and 100%
reader supported.