Our work is licensed under Creative Commons (CC BY-NC-ND 3.0). Feel free to republish and share widely.
Tropical Storm Isaac has killed at least four people in different parts of Haiti, with more than 4,000 people still remaining in temporary emergency shelters. Issac was expected to strengthen into a hurricane before hitting the Florida Keys on Sunday and crossing into the Gulf of Mexico.
Lashing rains and gale-force winds and high winds were reported along parts of Haiti on Saturday. The impoverished Caribbean nation is still reeling from the effects of a devastating 2010 earthquake that killed more than 250,000 people.
In addition to those in temporary shelters, more than 350,000 survivors of the last earthquake are still living in fragile tent and tarpaulin camps near the capital.
Intermittent power outages affected the greater areas of the capital city of Port-au-Prince area as Isaac bore down on the impoverished Caribbean country.
Life-threatening flash-floods and mudslides, which are common in Haiti, could add to the misery of the displaced Haitians.
Damage had so far been less than feared, said George Ngwa, Haiti spokesman for the United Nations Office of Coordination of Humanitarian Affairs.
"We don't have any serious reports of major flooding or mudslides so far," he said.
Long lines had formed outside supermarkets in the Haitian capital on Friday as people filled stores to stock up on supplies.
Those still without proper shelter after the quake "remain amongst the most vulnerable, should the storm hit the city", said Jean-Claude Mukadi, Haiti's national director for the humanitarian group World Vision.
"Without a stable sanitation system or permanent housing, heavy rain and wind can create much larger problems like disease from water contamination."
President Michel Martelly, who canceled a trip to Japan, earlier took to the airwaves with safety advice and to urge Haitians to follow the directions of civil defence personnel.
Deforestation has made the country highly vulnerable to landslides and flash flooding.
"These rains could cause life-threatening flash floods and mudslides," the NHC said.
Isaac may hit the U.S. coast as a Cat 2 hurricane somewhere between the Florida Panhandle and New Orleans at midweek.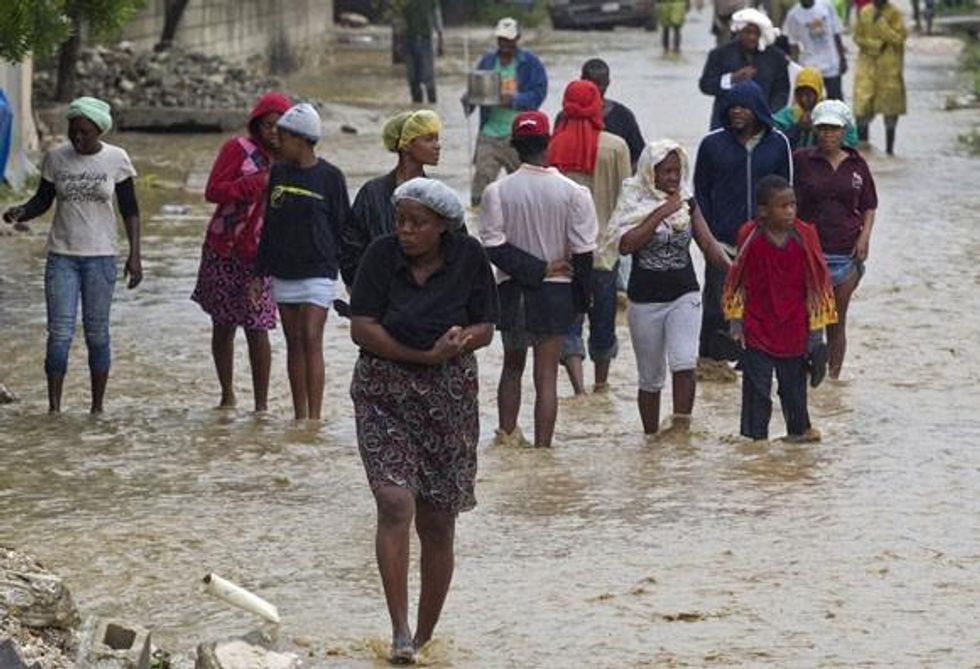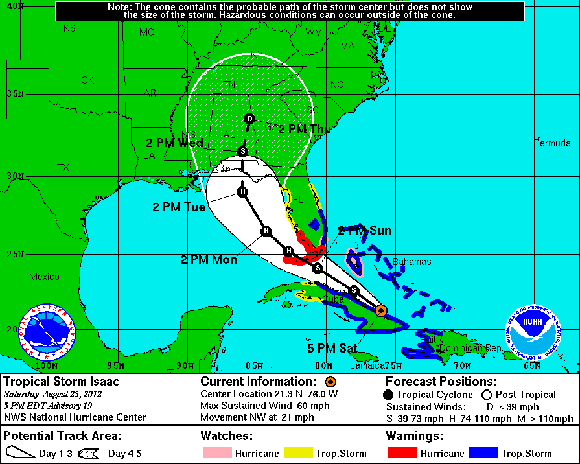 We've had enough. The 1% own and operate the corporate media. They are doing everything they can to defend the status quo, squash dissent and protect the wealthy and the powerful. The Common Dreams media model is different. We cover the news that matters to the 99%. Our mission? To inform. To inspire. To ignite change for the common good. How? Nonprofit. Independent. Reader-supported. Free to read. Free to republish. Free to share. With no advertising. No paywalls. No selling of your data. Thousands of small donations fund our newsroom and allow us to continue publishing. Can you chip in? We can't do it without you. Thank you.