Julie Underwood
Julie Underwood, JD, PhD, is dean of the School of Education and a professor at the University of Wisconsin, Madison. She was previously the general counsel of the National School Boards Association. The opinions are her own and do not necessarily reflect those of the University of Wisconsin.
This article is part of a Nation series exposing the American Legislative Exchange Council, in collaboration with the Center For Media and Democracy. John Nichols introduces the series.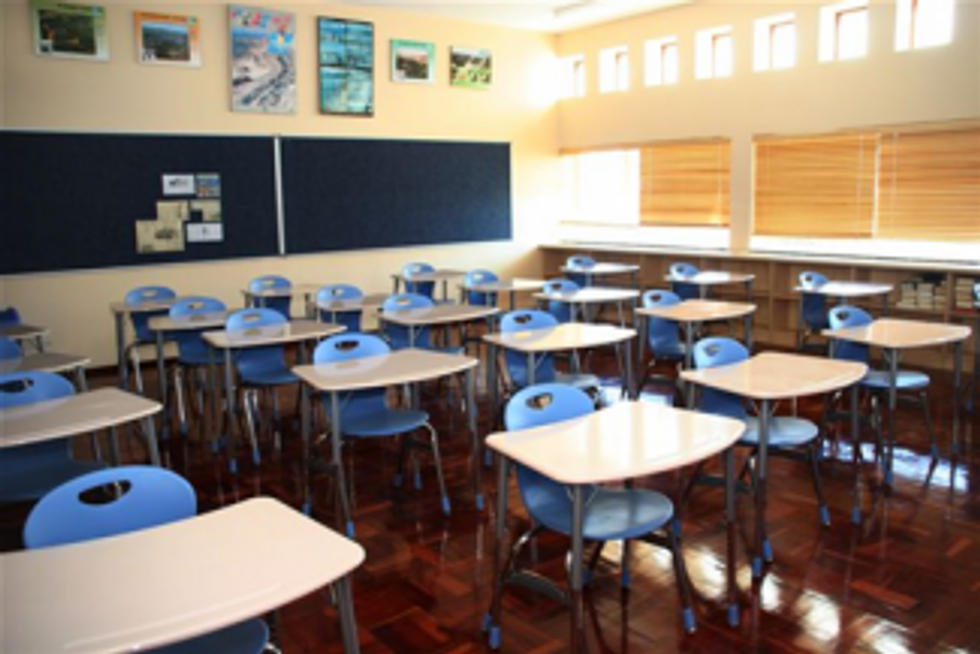 Public schools," ALEC wrote in its 1985
Education Source Book
, "meet all of the needs of all of the people without pleasing anyone." A better system, the organization argued, would "foster educational freedom and quality" through various forms of privatization: vouchers, tax incentives for sending children to private schools and unregulated private charter schools. Today ALEC calls this "choice"--and vouchers "scholarships"--but it amounts to an ideological mission to defund and redesign public schools.
The first large-scale voucher program, the Milwaukee Parental Choice Program, was enacted in 1990 following the rubric ALEC provided in 1985. It was championed by then-Governor Tommy Thompson, an early ALEC member, who once said he "loved" ALEC meetings, "because I always found new ideas, and then I'd take them back to Wisconsin, disguise them a little bit, and declare [they were] mine."
ALEC's most ambitious and strategic push toward privatizing education came in 2007, through a publication called School Choice and State Constitutions, which proposed a list of programs tailored to each state. That year Georgia passed a version of ALEC's Special Needs Scholarship Program Act. Most disability organizations strongly oppose special education vouchers--and decades of evidence suggest that such students are better off receiving additional support in public schools. Nonetheless, Louisiana, Oklahoma, Florida, Utah and Indiana have passed versions of their own. Louisiana also passed a version of ALEC's Parental Choice Scholarship Program Act (renaming it Student Scholarships for Educational Excellence), along with ALEC's Family Education Tax Credit Program (renamed Tax Deductions for Tuition), which has also been passed by Arizona and Indiana. ALEC's so-called Great Schools Tax Credit Program Act has been passed by Arizona, Indiana and Oklahoma.
ALEC's 2010 Report Card on American Education called on members and allies to "Transform the system, don't tweak it," likening the group's current legislative strategy to a game of whack-a-mole: introduce so many pieces of model legislation that there is "no way the person with the mallet [teachers' unions] can get them all." ALEC's agenda includes:
SS Introducing market factors into teaching, through bills like the National Teacher Certification Fairness Act.
SS Privatizing education through vouchers, charters and tax incentives, especially through the Parental Choice Scholarship Program Act and Special Needs Scholarship Program Act, whose many spinoffs encourage the creation of private schools for specific populations: children with autism, children in military families, etc.
SS Increasing student testing and reporting, through more "accountability," as seen in the Education Accountability Act, Longitudinal Student Growth Act, One-to-One Reading Improvement Act and the Resolution Supporting the Principles of No Child Left Behind.
SS Chipping away at local school districts and school boards, through its 2009 Innovation Schools and School Districts Act and more. Proposals like the Public School Financial Transparency Act and School Board Freedom to Contract Act would allow school districts to outsource auxiliary services.
ALEC is also invested in influencing the educational curriculum. Its 2010 Founding Principles Act would require high school students to take "a semester-long course on the philosophical understandings and the founders' principles."
Perhaps the Brookings Institute states the mission most clearly: "Taken seriously, choice is not a system-preserving reform. It is a revolutionary reform that introduces a new system of public education."
ALEC's real motivation for dismantling the public education system is ideological--creating a system where schools do not provide for everyone--and profit-driven. The corporate members on its education task force include the Friedman Foundation, Goldwater Institute, Washington Policy Center, National Association of Charter School Authorizers and corporations providing education services, such as Sylvan Learning and the Connections Academy.
From Milton Friedman on, proponents of vouchers have argued that they foster competition and improve students' learning. But years of research reveal this to be false. Today, students in Milwaukee's public schools perform as well as or better than those in voucher schools. This is true even though voucher schools have advantages that in theory should make it easier to educate children: fewer students with disabilities; broader rights to select, reject and expel students; and parents who are engaged in their children's education (at least enough to have actively moved them to the private system). Voucher schools clearly should outperform public schools, but they do not. Nor are they less expensive; often private costs are shifted to taxpayers; a local school district typically pays for transportation, additional education services and administrative expenses. In programs like Milwaukee's, the actual cost drains funds from the public schools and creates additional charges to taxpayers.
But a deeper crisis emerges when we privatize education. As Benjamin Barber has argued, "public schools are not merely schools for the public, but schools of publicness: institutions where we learn what it means to be a public and start down the road toward common national and civic identity." What happens to our democracy when we return to an educational system whose access is defined by corporate interests and divided by class, language, ability, race and religion? In a push to free-market education, who pays in the end?
We've had enough. The 1% own and operate the corporate media. They are doing everything they can to defend the status quo, squash dissent and protect the wealthy and the powerful. The Common Dreams media model is different. We cover the news that matters to the 99%. Our mission? To inform. To inspire. To ignite change for the common good. How? Nonprofit. Independent. Reader-supported. Free to read. Free to republish. Free to share. With no advertising. No paywalls. No selling of your data. Thousands of small donations fund our newsroom and allow us to continue publishing. Can you chip in? We can't do it without you. Thank you.