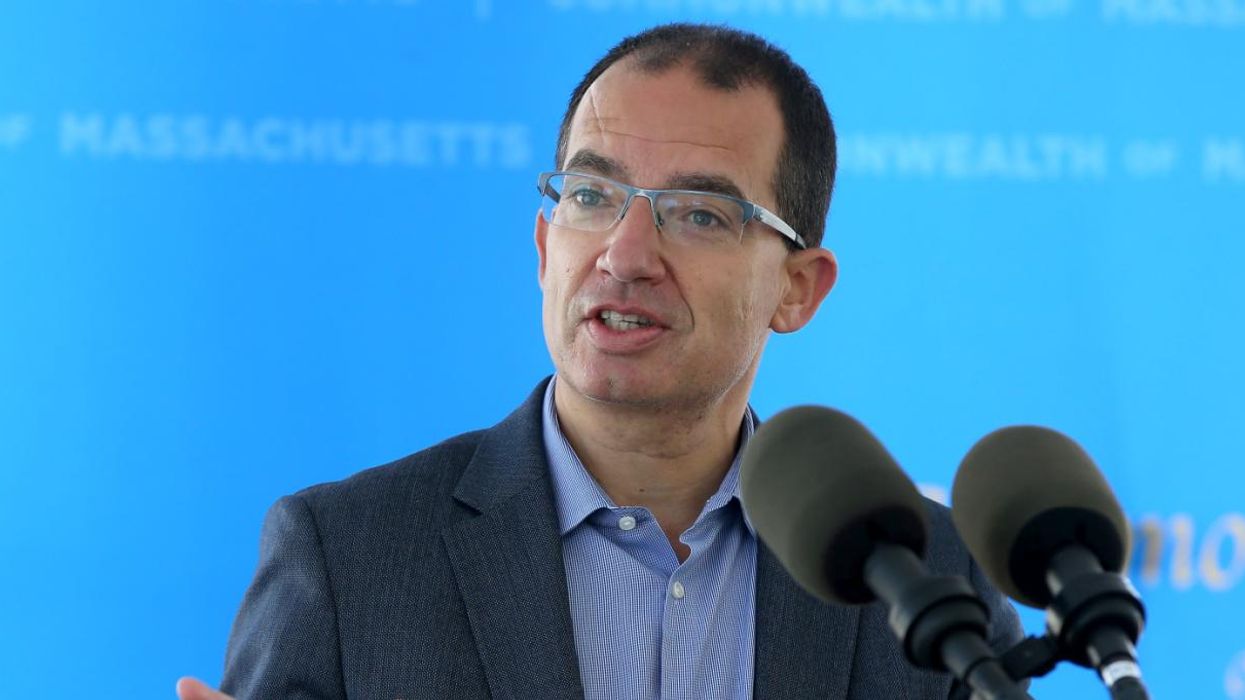 One advocate said Moderna's windfall was a "direct result of the company's refusal to share vaccine technology with the Global South, even when it was clear that global shortages would be deadly."
The Massachusetts-based pharmaceutical giant Moderna announced Thursday that it brought in over $19 billion in revenue and $8.4 billion in profits in 2022 thanks primarily to its Covid-19 vaccine, which was made possible by federal funding and government technology.

"U.S. taxpayers and people all over the world should be furious," Maaza Seyoum, Global South convenor of the People's Vaccine Alliance, said in response to Moderna's earnings report. "It was built on decades of publicly funded research into mRNA vaccines. And it was developed in partnership with the U.S. National Institutes of Health. This should be the people's vaccine, available and affordable to everyone, everywhere, not a goldmine for Big Pharma."
"Moderna's revenue in 2022 alone is equivalent to the combined health budgets of 68 countries," Seyoum noted. "Already, the company expects to make more from the vaccine in 2023 than the combined health budgets of 42 countries." As CNBCreported, "Moderna has contracts on the books for $5 billion in Covid vaccine deliveries for 2023."
Moderna sold $18.4 billion worth of its coronavirus vaccine—the company's only product on the market—last year while rejecting calls to share critical technology with the rest of the world, denying low-income countries the ability to quickly produce lifesaving shots for their populations.
Tim Bierley, a pharma campaigner at the U.K.-based advocacy group Global Justice Now, said Thursday that "history will not be kind to Moderna, whose scandalous profits are a direct result of the company's refusal to share vaccine technology with the Global South, even when it was clear that global shortages would be deadly."
"Millions of people around the world are now grieving the loss of family members, many of whom were unable to get a Covid-19 vaccine," said Bierley. "Moderna's pandemic profiteering is even more shocking given that the U.S. public-funded 100% of this vaccine's development. Now the company is brazenly threatening to hike prices on its vaccine—but governments should refuse to be held to ransom. And well before the next pandemic, we must make sure that taxpayer money comes with conditions that put lives above profits."
Moderna's earnings announcement came weeks after the company sparked widespread backlash by proposing to hike the U.S. price of its coronavirus vaccine by 4,000% over the cost of production.
Among those who condemned the planned price hike was Sen. Bernie Sanders of Vermont, who has used his platform as chair of the Senate Health, Education, Labor, and Pensions Committee to call out Moderna and other pharmaceutical giants for exploiting health crises to pad their bottom lines.
Shortly after Sanders announced last week that he intends to grill Moderna's billionaire CEO on the vaccine price during a Senate hearing next month, the company said it would ensure its shot remains available for free in the U.S.
"This is an astounding reversal, entirely due to Bernie Sanders preparing to make Moderna a poster child of corporate greed, along with the public organizing against the company," said Robert Weissman, president of the consumer advocacy group Public Citizen.
News