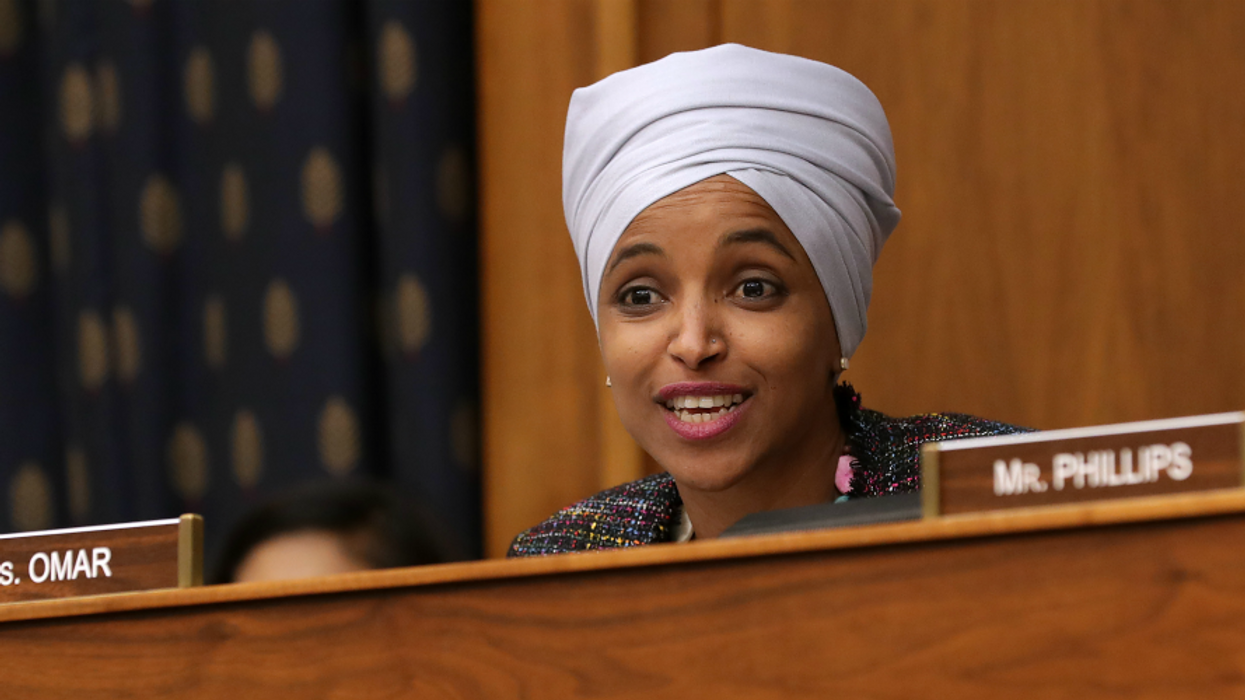 "The U.S. must walk the walk on human rights—not just talk the talk," said one Democrat.
Progressive U.S. lawmakers including Reps. Rashida Tlaib, Ilhan Omar, and Katie Porter on Tuesday joined a call for the Biden administration to take steps to form a national institution that would monitor and promote human rights within the United States, noting that the U.S. considers itself an arbiter of human rights standards across the globe.
The lawmakers sent the letter ahead of second Summit for Democracy, which the U.S. it set to host this week and at which representatives from countries around the world will be asked to "highlight specific initiatives that reflect their commitment to strengthening human rights and democracy domestically and through multilateral cooperation."
A National Human Rights Institution (NHRI) in the U.S., said the lawmakers, would allow the government to promote and monitor the implementation of human rights obligations, provide a public forum for the investigation of violations, establish mechanisms to advise and inform all branches of government on meeting human rights standards, and provide guidance to state and local human rights commissions.
"The United States should be a role model for protecting human rights, and that work starts here at home," said Porter (D-Calif.). "A National Human Rights Institution will help us lead the world in promoting civil liberties and championing government accountability. I hope President [Joe] Biden will use this opportunity to reaffirm our global commitments and rebuild our country's reputation as a strong voice for universal human rights."
Other signatories of the letter include Democratic Reps. James McGovern of Massachusetts, Cori Bush of Missouri, Jill Tokuda of Hawaii, Jamie Raskin of Maryland, Ayanna Pressley of Massachusetts, and Eleanor Holmes Norton of Washington, D.C.
The letter called on the Biden administration to form a commission that would study the creation of an NHRI.

The lawmakers joined a coalition of 85 civil society groups, led by the ACLU, which in December called for the creation of an NHRI that would "offer a meaningful path to encourage U.S. institutions... to adhere to human rights commitments that our government has made and to which we routinely call on other countries to adhere."
They sent the letter a day after six people, including three nine-year-old children, were shot to death at a school in Nashville—the most recent of 130 mass shootings in 2023 so far. The country is also awaiting a ruling by a right-wing judge in a case regarding the legality of the Food and Drug Administration's approval of mifepristone—a drug commonly used in medication abortions—which could further strip Americans of the right to access abortion care.
Right-wing politicians are also moving swiftly to block adolescents and adults from accessing gender-affirming healthcare across the country, and the United Nations Refugee Agency on Monday warned that the Biden administration's plan to block asylum-seekers from entering the U.S. if they travel to the southern border through a third country is "incompatible with principles of international refugee law."
"The best way for the United States to lead on human rights is by the power of example," said McGovern. "By establishing a presidential commission to explore creating a National Human Rights Institution for the U.S., the president will be taking an important, concrete step toward ensuring that we live up to the standards we expect of other countries. The U.S. must walk the walk on human rights—not just talk the talk."
The lawmakers noted that democracies around the world, including many U.S. allies, have established NHRIs to hold their own governments accountable for adhering to human rights standards domestically and abroad.

"While the U.S. has a long tradition of supporting human rights and democracy abroad, we have often failed to practice at home what we preach overseas and neglected to translate our own international commitments into domestic policy," said Jamil Dakwar, director of the ACLU's Human Rights Program. "For too long, we've been a shameful outlier. A National Human Rights Institution would bring some much-needed structure and help bring the U.S. in line with international human rights norms and full compliance with ratified treaties."
"The time for action is now," Dakwar added.
News