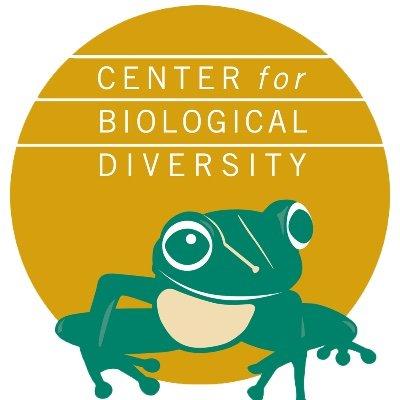 For Immediate Release
Contact:
Shaye Wolf, Center for Biological Diversity, swolf@biologicaldiversity.org
Aradhna Tripati, Institute of the Environment and Sustainability, UCLA, atripati@g.ucla.edu
Daniel Kammen, Energy and Resources Group, UC Berkeley, kammen@berkeley.edu
Top Scientists: California Must End Neighborhood Oil Drilling, New Fossil Fuel Permits
Urgent Action Needed to Protect Communities, Climate
SACRAMENTO
More than 100 scientists sent a letter to California Gov. Gavin Newsom today urging him to stop new oil and gas permit approvals, especially in and near neighborhoods. In the midst of a climate and public health crisis, California regulators have approved more than 1,000 new oil and gas permits this year — more than 600 of them within 3,200 feet of homes, schools and other sensitive sites.
The letter is signed by 104 scientists including original signatories Robert Bullard, Michael Mann and Peter Kalmus, and leading California scientists Aradhna Tripati, Manuel Pastor, Bhavna Shamasunder, Mijin Cha and Rebecca Hernandez.
The scientists commended Newsom for signing a law creating a 3,200-foot health-protection buffer between oil drilling and communities, but they urged him to use his existing authority to stop permitting new wells while the law is delayed by an oil industry-backed referendum.
"Gov. Newsom has the power to end the neighborhood oil drilling that is poisoning communities of color first and worst," said Aradhna Tripati, Ph.D., a professor in the Institute of the Environment and Sustainability at the University of California, Los Angeles. "We need him to act now to stop drilling near where people live, work and play to protect Californians on the frontlines of deadly fossil fuel pollution."
The letter emphasizes that oil and gas wells and other fossil fuel infrastructure are concentrated in communities of color, putting residents at risk of severe health harms and undermining the state's environmental justice goals. It comes as dozens of oil wells were found to be leaking methane in Central California — many at explosive levels.
The letter also calls on the governor to stop issuing permits for new oil and gas extraction and infrastructure to avert climate catastrophe, in line with dire warnings from hundreds of scientists in the latest United Nations climate report and calls from the International Energy Agency. It calls on Newsom to speed an equitable, clean, renewable energy buildout.
"There's no time for complacency when oil and gas are fueling California's climate chaos," said Daniel Kammen, Ph.D., Lau Distinguished Professor of Sustainability at the University of California, Berkeley and a letter signatory. "Gov. Newsom should show the world what climate leadership looks like by halting new oil and gas approvals and ramping up rooftop solar and local storage that will protect communities and the climate."
The scientists further urge the administration to reject fossil fuel industry delay tactics like carbon capture and storage, hydrogen made from fossil fuels, and carbon offsets that perpetuate fossil fuel extraction and hinder the needed transition to renewable energy.
"Scientists are imploring Gov. Newsom to build on his climate action and protect Californians from harmful oil and gas drilling and fossil-fueled climate chaos," said Shaye Wolf, Ph.D., climate science director at the Center for Biological Diversity. "We have all the evidence we need to end the dirty fossil fuel era in California. Now's the time for urgent action."
Other prominent scientist signatories on the letter include Terry Root, Sandra Steingraber, Karen Holl, Kathleen McAfee, Peter Gleick, William Ripple, Anthony Ingraffea, and Lara Hansen.
At the Center for Biological Diversity, we believe that the welfare of human beings is deeply linked to nature — to the existence in our world of a vast diversity of wild animals and plants. Because diversity has intrinsic value, and because its loss impoverishes society, we work to secure a future for all species, great and small, hovering on the brink of extinction. We do so through science, law and creative media, with a focus on protecting the lands, waters and climate that species need to survive.
(520) 623-5252
LATEST NEWS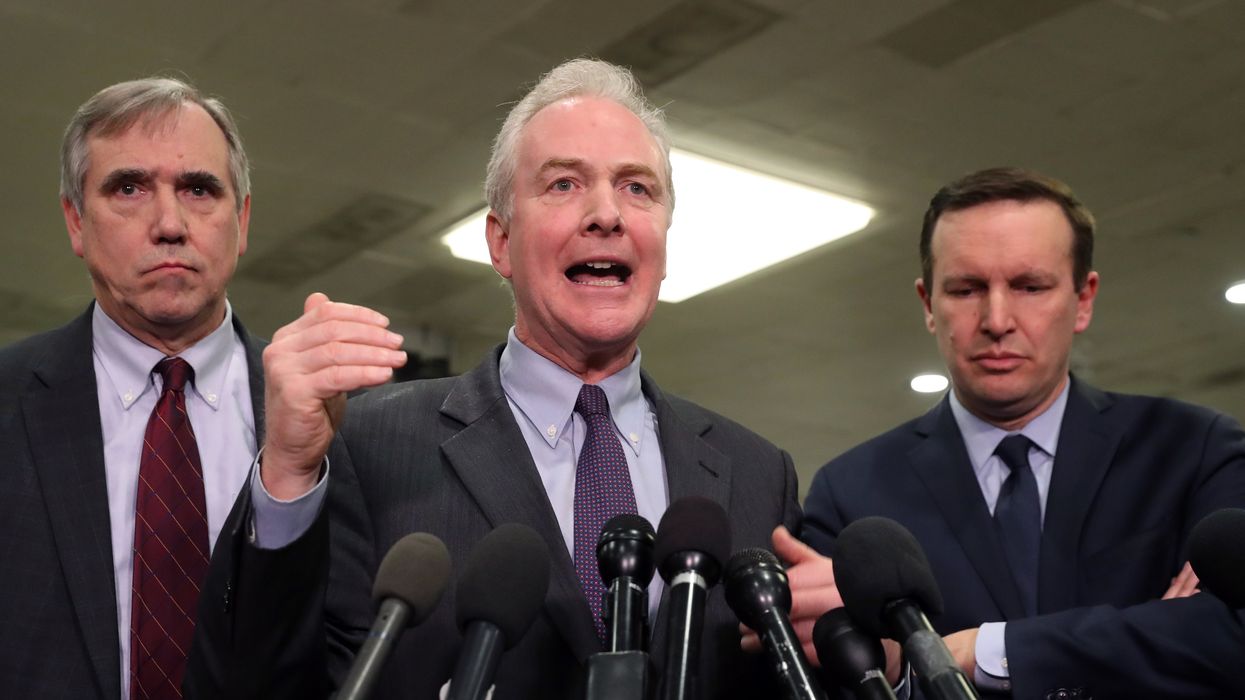 "We should seriously consider whether it is in U.S. interests to help Saudi Arabia develop a domestic nuclear program," 19 Democratic senators and independent Bernie Sanders wrote.
Amid reports that Saudi Arabia is seeking United States support for its nuclear energy program—whose capacities critics fear could be utilized to develop nuclear weapons—a group of 20 U.S. senators on Wednesday urged President Joe Biden to "seriously consider" whether such a move is in the national interest as the administration brokers a possible normalization deal between the kingdom and Israel.
In addition to concerns over the fundamentalist monarchy's desire for a U.S. security guarantee as a condition for normalizing relations with apartheid Israel, as well as the future of a two-state solution in illegally occupied Palestine, the senators note in a letter to Biden that "the Saudi government is also reportedly seeking U.S. support to develop a civilian nuclear program, and to purchase more advanced U.S. weaponry."
"While we should seriously consider whether it is in U.S. interests to help Saudi Arabia develop a domestic nuclear program, we should always maintain the high bar of the 'gold standard' 123 Agreement and insist on adherence to the Additional Protocol," the senators wrote, referring to a provision of the Atomic Energy Act of 1954 requiring a country seeking a nuclear cooperation deal with the United States to commit to a set of nine nonproliferation criteria and expanded International Atomic Energy Agency (IAEA) inspections. The U.S. has entered into such agreements with more than two dozen countries, Taiwan, and the IAEA.
Citing "the devastating war in Yemen" waged by a U.S.-backed Saudi-led coalition for nearly eight years at the cost of more than 375,000 lives, the senators added that "the provision of more advanced weaponry to Saudi Arabia should be done with careful deliberation to ensure that such equipment only be used for truly defensive purposes and does not contribute to a regional arms race."
The lawmakers' letter was led by Democratic Sens. Chris Murphy (Conn.), Chris Van Hollen (Md.), Dick Durbin (Ill.), and Peter Welch (Vt.). Signatories include Sens. Bernie Sanders (I-Vt.), Elizabeth Warren (D-Mass.), John Fetterman (D-Pa.), Jeff Merkley (D-Ore.), Patty Murray (D-Wash.), and Ed Markey (D-Mass.).
As Center for Strategic & International Studies senior fellow Jane Nakano wrote last month:
The Saudi interest in acquiring nuclear power technology became publicly known around 2010, with a royal decree stipulating that "the development of atomic energy is essential to meet the kingdom's growing requirements for energy to generate electricity, produce desalinated water, and reduce reliance on depleting hydrocarbon resources." Also, having pledged to meet carbon neutrality by 2060, Saudi Arabia looks to nuclear as an important source of zero-emissions electricity.

In addition to the United States, China National Nuclear Corporation of China, Électricité de France of France, Rosatom of Russia, and Korea Electric Power Corporation of South Korea have been in discussions to land the contract to build two inaugural nuclear power units in Saudi Arabia.
"Saudi Arabia has been publicly interested in obtaining the capacity to enrich domestic uranium to establish the entire nuclear fuel cycle, including the production of yellowcake, low enriched uranium, and the manufacturing of nuclear fuel both for both domestic use and exporting," Nakano noted. "While economic diversification through the development of domestic uranium industry may be a genuine interest, Saudi leadership has also shown little opposition to turning nuclear power capacity into developing a nuclear weapon if it deemed necessary to acquire such capability."
"The ongoing Saudi resistance to the U.S. nonproliferation conditions has generated controversy, given Saudi Arabia acceded to the Nuclear Nonproliferation Treaty in 1988—i.e., the country is legally bound to not pursue nuclear weapons," she added.
However, Saudi Crown Prince Mohammed bin Salman (MBS) confirmed last month that if Iran develops a nuclear bomb, "we will have to get one."
Some experts are warning that Saudi Arabia could turn to China or even Russia to help fulfill its nuclear ambitions if it grows wary of U.S. conditions. Hassan Alshehri, a Saudi defense analyst and retired brigadier general, toldBreaking Defense that "the West knows that Riyadh has a flexible compass that can guide it to other alternatives to acquire nuclear capabilities if Washington continues with its current negative stance."
Hasan Al Hasan, Middle East research fellow at the International Institute for Strategic Studies, told Breaking Defense that "if MBS and the Biden administration fail to reach an agreement on nuclear limits and security commitments... then Saudi Arabia will likely turn to other partners, notably China and Russia, for help with building the capabilities it needs to restore the balance of power with Iran."
News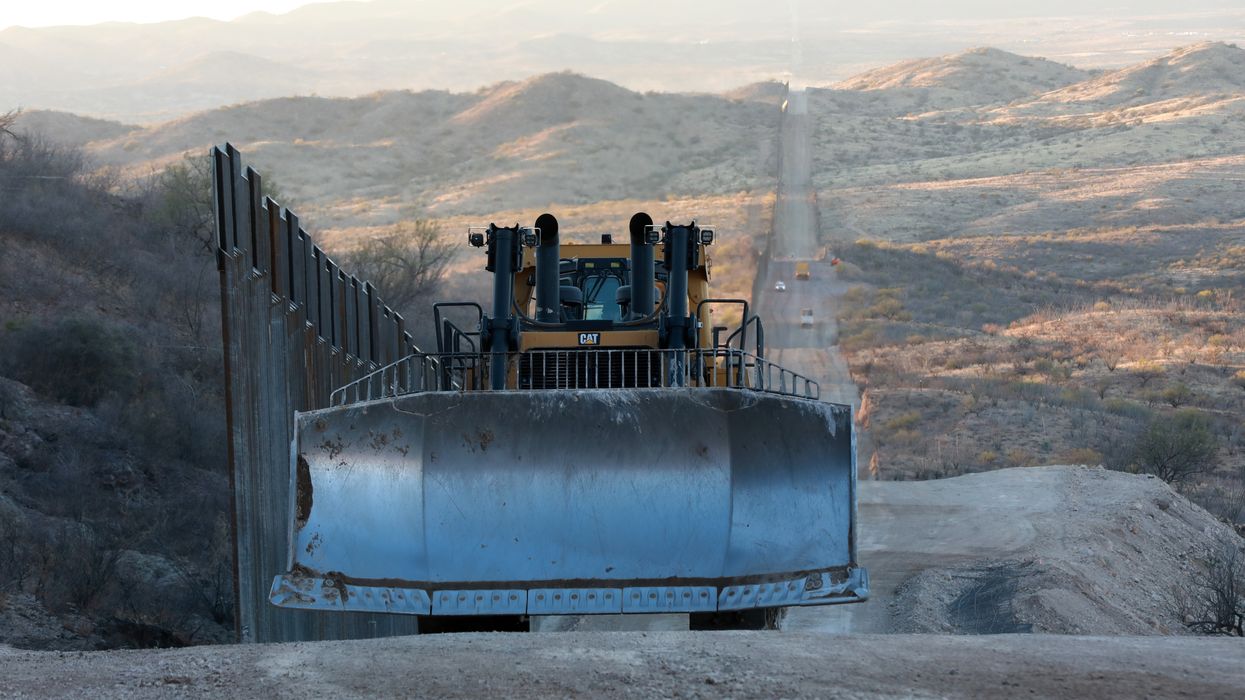 "Every acre of habitat left in the Rio Grande Valley is irreplaceable," said one advocate. "We can't afford to lose more of it to a useless, medieval wall."
Environmental protection advocates and immigrant rights campaigners expressed horrow Wednesday over a Department of Homeland Security plan entered into the Federal Register that will waive more than two dozen laws in order to expedite the construction of the U.S.-Mexico border wall.
The "notice of determination" was entered under Section 102 of the Illegal Immigration Reform and Immigration Responsibility Act, which was signed by former President Bill Clinton in 1996, and said Secretary of Homeland Security Alejandro Mayorkas "has determined, pursuant to law, that it is necessary to waive certain laws, regulations, and other legal requirements."
The 26 laws—which include the National Environmental Policy Act, the Endangered Species Act, the Migratory Bird Conservation Act, and the Native American Graves Protection and Repatriation Act—are being set aside "to ensure the expeditious construction of barriers and roads in the vicinity of the international land border in Starr County, Texas," the Federal Register said.
The waiver will allow construction through the Lower Rio Grande Valley National Wildlife Refuge and could threaten endangered species including ocelots, as well as the plant species Zapata bladderpod and prostrate milkweed, said the Center for Biological Diversity (CBD).
Voces Unidas Rio Grande Valley said it was "disappointed, but not surprised" by DHS's plan and noted that it will further limit the access to green spaces that area residents have.
Mayorkas' determination marks the first time the Biden administration has used its waiver authority under the REAL ID Act of 2005 to override federal laws.
The Trump and George W. Bush administrations used the authority in all four states that border Mexico to build walls and roads that they claimed were "an impediment" to the construction. Environmental groups have long condemned the REAL ID Act and its waiver authority.

Laiken Jordahl, Southwest conservation advocate for CBD, said it was "disheartening to see President Biden stoop to this level" in order to "build ineffective wildlife-killing border walls" that international advocates say also violates human rights.
"Starr County is home to some of the most spectacular and biologically important habitat left in Texas and now bulldozers are preparing to rip right through it," said Jordahl. "This is a horrific step backwards for the borderlands."
The proposal is the Biden administration's latest escalation of its anti-immigration policies and follows an expansion of the Trump-era Title 42 policy and a rule barring entry into the U.S. for asylum seekers who can't prove they applied for asylum in another country.
"Every acre of habitat left in the Rio Grande Valley is irreplaceable," said Jordahl. "We can't afford to lose more of it to a useless, medieval wall that won't do a thing to stop immigration or smuggling. President Biden's cynical decision to destroy a wildlife refuge and seal the beautiful Rio Grande behind a grotesque border wall must be stopped."
The proposal was announced a month after the federal government's own watchdog, the Government Accountability Office, released a report saying that border wall construction under Trump damaged native plants, helped spread invasive species, disrupted migration patterns for endangered species, and destroyed Indigenous burial grounds and sacred sites.
"There's no end to this insanity," said historian Greg Grandin of Biden's plan to fast-track the wall's construction.

News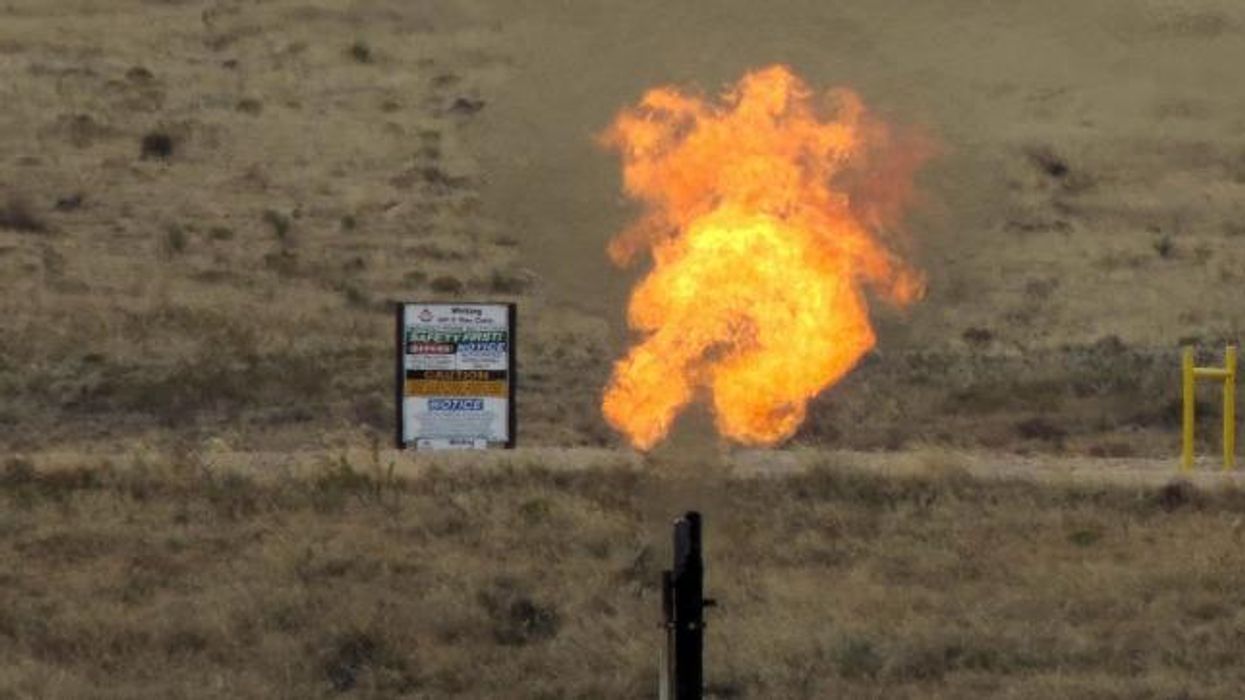 "It is time for the White House to put the public interest and our climate future ahead of fossil fuel industry profits," said one campaigner.

As the U.S. Department of Energy announced that the nation set a new record for fossil gas exports during the first half of 2023, green advocacy groups on Wednesday implored the Biden administration to "put the public interest and our climate future ahead of fossil fuel industry profits" by halting gas projects and exports.
According to the U.S. Energy Information Administration (EIA), "the United States exported more natural gas in the first half of 2023... than it did in the same period of any previous year," with exports averaging 20.4 billion cubic feet per day. The U.S. is the world's leading liquefied natural gas (LNG) exporter.
"Record exports of fossil fuels are a direct result of Biden administration policies that are expanding fracking, pipelines, and LNG export facilities, all of which threaten to lock the world into more climate-warming emissions from fossil fuels," Jim Walsh, policy director at the group Food & Water Watch, said in a statement.
"These policies are bad news for our climate and public health, but will also continue to push up energy prices for U.S. consumers, and will slow the transition to more affordable, clean renewable energy options," Walsh added.
Tyson Slocum, director of the energy program at the consumer advocacy group Public Citizen, accused the Biden administration of largely ignoring an 85-year-old federal mandate in the Natural Gas Act requiring exports to most countries to be "consistent with the public interest."
"As a result, our record gas exports expose American households to higher energy prices and increased price volatility, poison Black and Brown communities who bear the brunt of LNG expansion on the U.S. Gulf Coast, and exacerbate the climate crisis," Slocum said. "The exports also drive increased domestic fracking and promote fossil fuels that compete with renewable energy."
"The Biden administration must halt all export authorizations until it acknowledges the impact record exports have on worsening domestic energy security for vulnerable Americans and commits to respect the public interest mandate," he added.
In addition to approving or backing climate-wrecking fossil fuel expansion including the Willow Project in Alaska, the Mountain Valley Pipeline in West Virginia, and oil drilling on public lands and offshore, the Biden administration has supported and expanded LNG projects at home and abroad with a special focus on export infrastrcture.
Reacting to the EIA figures, Walsh said that "President Biden has a chance to reverse this dangerous trend. He can match his climate rhetoric with real climate action by determining that the proposed Calcasieu Pass 2... project in Louisiana, which would be the country's largest export facility for fossil gas, is not in the public interest."
"It is time for the White House to put the public interest and our climate future ahead of fossil fuel industry profits," he added.
News
Independent, nonprofit journalism needs your help.
Please Pitch In
Today!