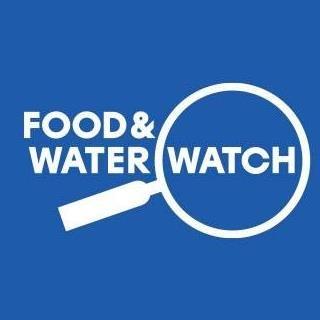 NextGen Announces Pre-Purchase Of Bogus Carbon Capture Offsets
Controversial 2,000 mile Summit Carbon pipeline among initial partners
Today, NextGen announced the pre-purchase of carbon capture offsets they are calling the world's largest diversified portfolio of permanent carbon dioxide removals. Under the scam marketplace, companies can buy credits per metric ton of carbon dioxide claimed to be removed and sell them to polluters as offsets.
Summit Carbon Solutions' controversial 2,000-mile long hazardous carbon pipeline proposed for the Midwest is among the initial project partners offering the advance purchase of credits despite not having broken ground.
Carbon offset markets have been repeatedly exposed as fraudulent, ineffective schemes that do little to reduce emissions. Carbon dioxide removal is similarly proven to fail. Direct air capture produces between 2.2-3.5 tons of CO2 equivalent emissions for every ton captured; while an Illinois ethanol carbon capture facility often touted as proof of concept has increased emissions since installing the technology in 2017.
Summit Carbon Solutions' Midwest Carbon Express pipeline is mired in legal battles, fighting staunch public opposition to secure eminent domain authority and begin construction. Iowa is at the center of the company's pipeline proposal, which would run 680 miles through the state. Public opinion polling conducted last month found that fully 78% of Iowans opposed the use of eminent domain for carbon pipelines, and the project's docket before state regulators charged with determining that authority has over 600 objections filed to date. The project is one of three carbon pipelines proposed for the region.
Food & Water Watch Policy Director Jim Walsh issued the following statement:
"Carbon offset markets are widely discredited. Their only benefit lies in enriching the middlemen charged with selling the lie — NextGen's scheme is no different. Carbon capture is a costly and ineffective distraction from the real work of transitioning off dirty fossil and biofuels.
"The Biden administration's foolhardy embrace of failed carbon removal technologies are to blame for the latest corporate gold rush to sell the carbon capture scam. Bogus carbon capture offsets are no solution to the climate crisis. Nowhere is this more obvious than the hazardous carbon pipelines in the Midwest, where residents are being asked to sacrifice their land and safety so a private corporation like Summit can make billions."
Food & Water Watch mobilizes regular people to build political power to move bold and uncompromised solutions to the most pressing food, water, and climate problems of our time. We work to protect people's health, communities, and democracy from the growing destructive power of the most powerful economic interests.
(202) 683-2500
LATEST NEWS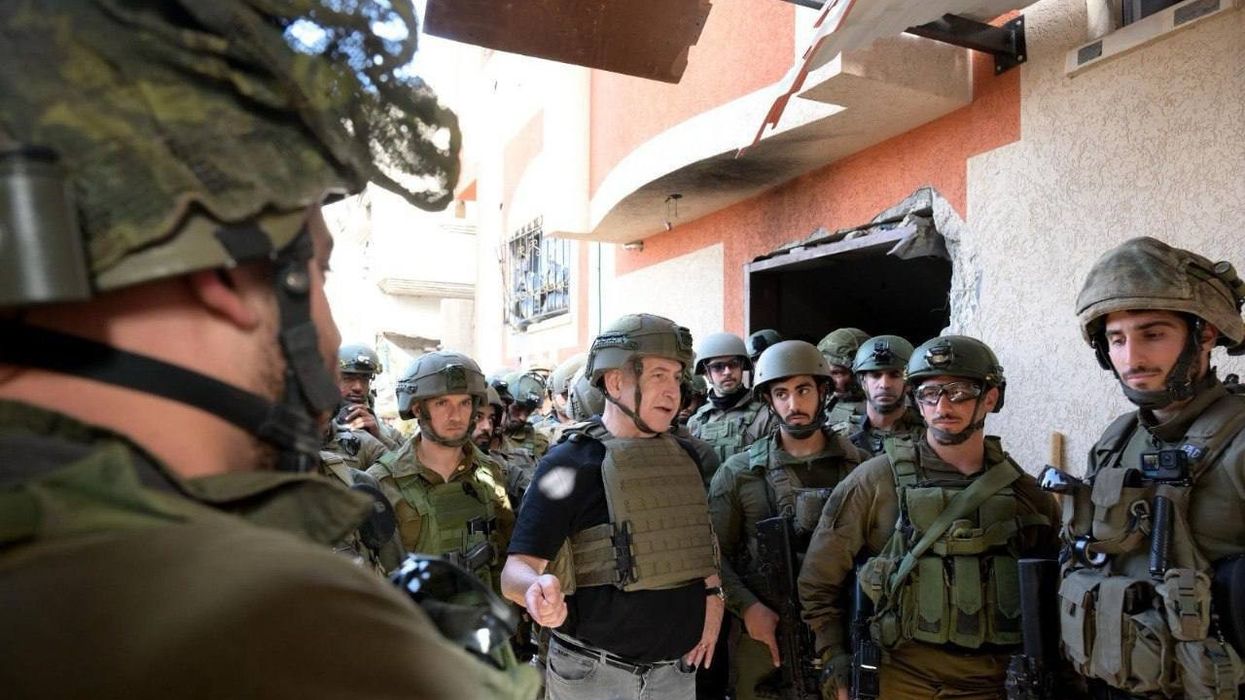 "Look Joe Biden: Netanyahu is spitting in your face," said one critic. "Are you going to keep hugging him in public or are you going to finally end the blank check and hold him accountable for his words and actions?"
With his approval ratings in the tank, Israeli Prime Minister Benjamin Netanyahu has reportedly been lobbying members of his Likud party in a bid to keep their support, claiming he is "the only one who will prevent a Palestinian state" in Gaza and the West Bank.

Netanyahu's remarks, first reported by the Israeli public broadcaster Kan, fly in the face of the Biden administration's continued push for a two-state solution as the "only way to guarantee the long-term security of both the Israeli and the Palestinian people."
"To make sure Israelis and Palestinians alike live in equal measure of freedom and dignity, we will not give up on working towards that goal," U.S. President Joe Biden, who has offered unconditional political and military support to Israel during its latest assault on Gaza, wrote in a social media post late Monday.
Analysts have long argued that one democratic state, not two states, is the only viable alternative to the apartheid status quo, given factors such as ever-expanding Israeli settlements in the West Bank. Throughout his career, Netanyahu has vociferously opposed a peaceful resolution and worked to divide Palestinians in Gaza and the West Bank by propping up Hamas.
"Anyone who wants to thwart the establishment of a Palestinian state has to support bolstering Hamas and transferring money to Hamas," Netanyahu told his colleagues in 2019. "This is part of our strategy—to isolate the Palestinians in Gaza from the Palestinians in the West Bank."
In his latest comments to Likud backbenchers, Netanyahu reportedly said he's "the only one who can withstand U.S. pressure" and that he knows "how to manage American public opinion," even as American public support for Israel's assault on Gaza falls.
The Times of Israelreported Monday that Netanyahu "boasted about having gone against" U.S. wishes by launching a ground invasion of Gaza and raiding the Palestinian territory's largest hospital on the pretense that Hamas was hiding a command center on the facility's grounds—a claim that has not been substantiated.
Netanyahu, facing mounting domestic pressure to resign, has also indicated that Israel plans to occupy the Gaza Strip for an "indefinite period" after the current war, defying Biden's warning against a prolonged occupation.
"Look Joe Biden: Netanyahu is spitting in your face," Yonah Lieberman, co-founder of the Jewish-American advocacy group IfNotNow, wrote on social media Monday. "He doesn't take you seriously. Are you going to keep hugging him in public or are you going to finally end the blank check and hold him accountable for his words and actions?"
News of the Israeli prime minister's meetings with Likud lawmakers came as the attack on Gaza is under a tenuous pause to allow for the release of hostages. Netanyahu has opposed a lasting cease-fire and pledged to continue waging war on the strip once the pause is over.
The Financial Timesreported Tuesday that Biden and other top U.S. officials have implored Israel not to trigger mass internal displacement in its planned offensive in southern Gaza, where many people have fled to escape Israeli bombing in the north. Israel's assault has displaced around 70% of Gaza's population so far.

Israeli officials have not provided any public indication that their bombing campaign will be less destructive following the end of the pause.
"The enemy will meet first the bombs of the Air Force, and after that the shells of the tanks and the artillery and the scoops of the D9 [bulldozers], and finally gunfire of the infantry troops," Israeli Defense Minister Yoav Gallant said Monday. "We will fight in the entire strip."
News
"We urge the commission to continue to focus on its vital work preserving market integrity and protecting the public, uphold the letter and spirit of the Dodd-Frank Act, and withdraw the proposed rule."
A trio of Democratic U.S. senators on Monday wrote to Commodity Futures Trading Commission Chair Rostin Behnam expressing their "serious reservations" with the agency's proposed rule on seeded funds and money market funds, a policy the lawmakers warned would "undermine the goals of Dodd-Frank" by rolling back the already weakened financial oversight law.
Passed in the wake of the 2008 global financial meltdown, the Dodd-Frank Wall Street Reform and Consumer Protection Act—which was partially rolled back during the Trump administration—overhauled federal financial regulation. In a letter to Behnam, Sens. John Fetterman (Pa.), Sherrod Brown (Ohio), and Tina Smith (Minn.) assert that the CFTC's proposed rule is a "step in the wrong direction" that would increase market instability by decreasing collateral requirements for certain transactions.
The Global Markets Advisory Committee, largely made up of finance industry insiders, recommended the proposed rule in 2020 during the Trump administration.
As the letter explains:
The proposed rule would reduce or eliminate initial margin requirements for up to three years for a subset of swap market participants. "Initial margin" is the collateral that participants must set aside when entering swap agreements. Initial margin requirements, along with "variation margin" and other capital requirements, protect counterparties to a swap in the event of a default. Dodd-Frank set up comprehensive rules for swap agreements after they significantly contributed to the 2008 financial crisis and the federal government was forced to bail out Wall Street.
"The 2008 financial crisis showed the dangers that swaps can pose to economic stability, and Dodd-Frank directed regulators, including the CFTC, to require initial margin for uncleared swaps specifically to reduce those risks," the senators wrote. "It is vital for the CFTC to continue upholding its Dodd-Frank mandate and to maintain high standards and safeguards for this important market."
"We urge the commission to continue to focus on its vital work preserving market integrity and protecting the public, uphold the letter and spirit of the Dodd-Frank Act, and withdraw the proposed rule," the lawmakers added.
The collapse earlier this year of Silicon Valley Bank and Signature Bank—both of which benefited from regulatory relief thanks to the 2018 rollback—brought renewed scrutiny on Dodd-Frank's Republican-engineered shortcomings. Sen. Mike Crapo (R-Idaho), who wrote the 2018 banking deregulation law, insisted in March that "there is no need for regulatory reform" in the wake of the banks' failures.
Robert Weissman, president of the consumer advocacy group Public Citizen, responded to Crapo's assertion by writing that "you have to be hard-core committed to mindless free-market fundamentalism—or truly in thrall to your donors—to insist there's no need for new regulations after Silicon Valley Bank."
Last month, Sen. Elizabeth Warren (D-Mass.) also wrote a letter to Behman sharing her concerns about the proposed rule. Noting the policy's 2020 introduction, Warren said in her October 10 letter that "it is unclear why the commission is choosing to propose these rules now, three years later, without conducting its own additional analyses of whether the changes are necessary or will strengthen the stability of the domestic financial system."
"I strongly urge the commission not to loosen the existing rules and not to roll back important Dodd-Frank Act reforms," Warren added.
News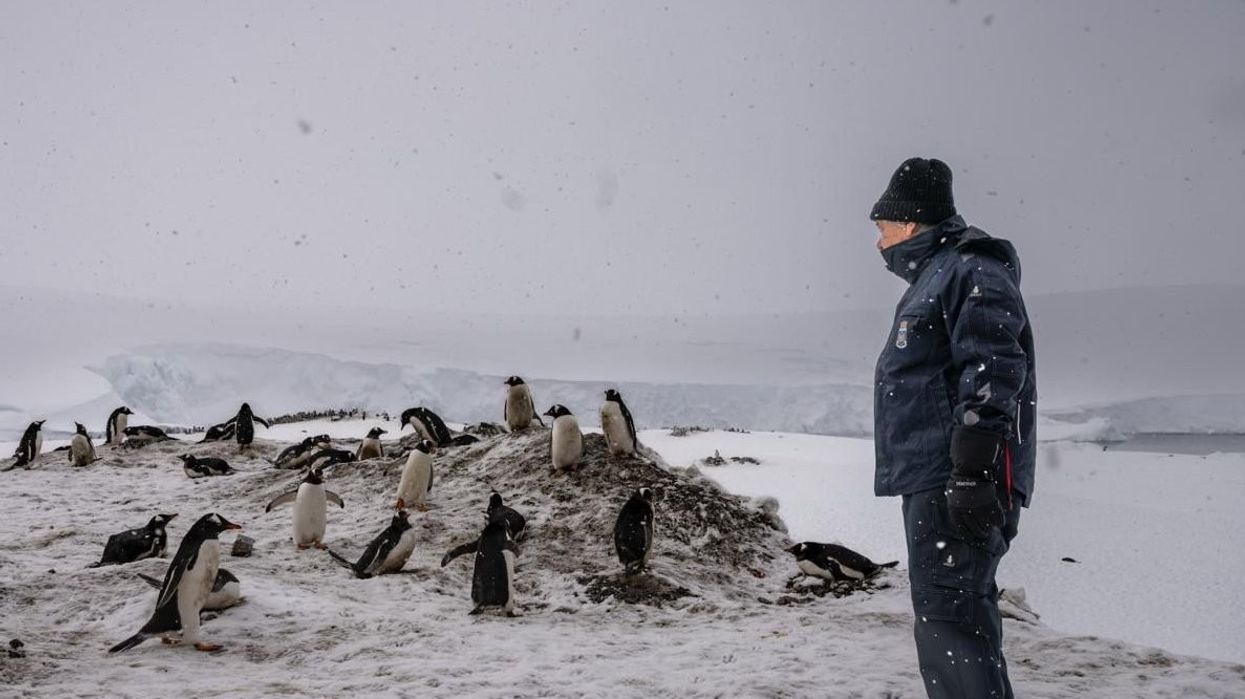 "It is profoundly shocking to stand on the ice of Antarctica and hear directly from scientists how fast the ice is disappearing."
United Nations Secretary-General António Guterres on Monday issued yet another impassioned call for ambitious climate action after a trip to Antarctica and amid preparations for the U.N. Climate Change Conference later this week.
"I have just returned from Antarctica—the sleeping giant. A giant being awoken by climate chaos. Together, Antarctica and Greenland are melting well over three times faster than they were in the early 1990s," he told reporters in New York City.
"It is profoundly shocking to stand on the ice of Antarctica and hear directly from scientists how fast the ice is disappearing," the U.N. leader said of his trip to the continent last week, pointing out that "this year, Antarctic sea ice hit an all-time low."
"Leaders must not let the hopes of people around the world for a sustainable planet melt away."
Scientists project that 2023 will be the hottest year in 125,000 years. Recent research has also shown that Antarctica is warming faster than widely cited models predicted, and even if humanity significantly cuts planet-heating pollution from fossil fuels, the West Antarctic Ice Sheet faces an "unavoidable" increase in melting this century.

Guterres stressed Monday that "what happens in Antarctica doesn't stay in Antarctica. We live in an interconnected world. Melting sea ice means rising seas. And that directly endangers lives and livelihoods in coastal communities across the globe. Floods and saltwater intrusion imperil crops and drinking water—threatening food and water security."
"The movement of waters around Antarctica distributes heat, nutrients, and carbon around the world, helping to regulate our climate and regional weather patterns," he explained. "But that system is slowing as the Southern Ocean grows warmer and less dense. Further slowdown—or entire breakdown—would spell catastrophe."
"The cause of all this destruction is clear: the fossil fuel pollution coating the Earth and heating the planet," he stressed. "Without changing course, we're heading towards a calamitous 3°C temperature rise by the end of the century."
That's according to a U.N. analysis of currently implemented policies, released last week ahead of the COP28 summit—which will be hosted in the United Arab Emirates by Abu Dhabi National Oil Company CEO Sultan Al Jaber, who has allegedly used meetings about the upcoming climate talks to push for fossil fuel deals with other governments.
"If we continue as we are, and I strongly hope we will not, the Greenland and West Antarctica ice sheets will cross a deadly tipping point. This alone would ultimately push up sea levels by around 10 meters. We are trapped in a deadly cycle," Guterres declared Monday. "At COP28, which starts later this week, leaders must break this cycle."
"Leaders must act to limit global temperature rise to 1.5°C, protect people from climate chaos, and end the fossil fuel age," the U.N. chief said, referencing a key goal of the 2015 Paris agreement. He called for tripling renewables, doubling energy efficiency, bringing clean power to all, a "clear and credible commitment" to phasing out fossil fuels, and "climate justice."
"Antarctica is crying out for action," Guterres said. "Leaders must not let the hopes of people around the world for a sustainable planet melt away. They must make COP28 count."
News