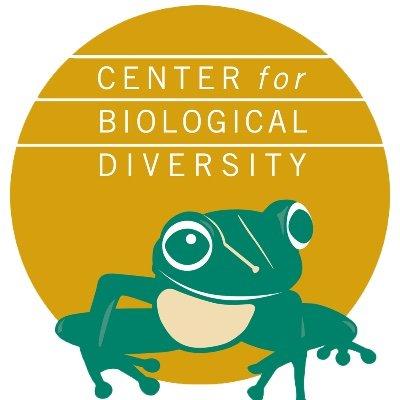 For Immediate Release
Contact:
Julie Teel Simmonds, jteelsimmonds@biologicaldiversity.org
Global Plastics Treaty Negotiations End in Paris With "Zero Draft" Still to Come
Reduced Plastic Production is Key Demand for Many Parties
PARIS
The second session of the Intergovernmental Negotiating Committee on Plastic Pollution, or INC-2, ended today with a "zero draft" of a treaty expected before INC-3 and no sign from the U.S. of firm commitments to curb plastic production.
During the week-long negotiations, country delegates debated the rules of the negotiation process, identified options they would like to see included in a zero draft — a preliminary document that gets the ball rolling — and agreed on how to make progress between now and the next negotiating session in November.
"I'm glad the United States helped jumpstart substantive talks in Paris, but the team must come to the next session with a bold commitment to cut plastic production," said Julie Teel Simmonds, a senior attorney at the Center for Biological Diversity. "The U.S. hasn't yet been willing to put the reduction of plastic production front and center in this treaty, and we can't curb pollution without drastically scaling back its creation. At the next negotiations, the United States should take direct aim at the pervasive plastic that's infiltrating every corner of our planet by hitting hard on production."
Many country delegates and groups in attendance as observers, including the Center, expressed support for including mandatory measures in the treaty to reduce plastic production. Participants also called for prohibiting false solutions often suggested by industry representatives, such as "chemical" or "advanced" recycling that they misleadingly label "circular."
The U.S. delegation in Paris was instrumental in resolving initial procedural debates, which focused on whether to adopt a consensus or a majority voting process throughout the negotiations. Its diplomacy helped move the negotiations into core discussions on the treaty's potential contents. In the latter part of the week, delegates split into two groups to begin working out the treaty's core elements, including obligations, financial mechanisms and other implementation measures.
But the United States stopped short of supporting any mandatory measures that will directly reduce plastic production and consumption and focused almost exclusively on voluntary measures and measures left to national definition.
Negotiations were marred by complaints from stakeholder groups about limited access to sessions and calls to give Indigenous Peoples and frontline and fenceline communities a bigger and more meaningful platform.
The next negotiating session, INC-3, will take place in Nairobi, Kenya, in November 2023.
At the Center for Biological Diversity, we believe that the welfare of human beings is deeply linked to nature — to the existence in our world of a vast diversity of wild animals and plants. Because diversity has intrinsic value, and because its loss impoverishes society, we work to secure a future for all species, great and small, hovering on the brink of extinction. We do so through science, law and creative media, with a focus on protecting the lands, waters and climate that species need to survive.
(520) 623-5252
LATEST NEWS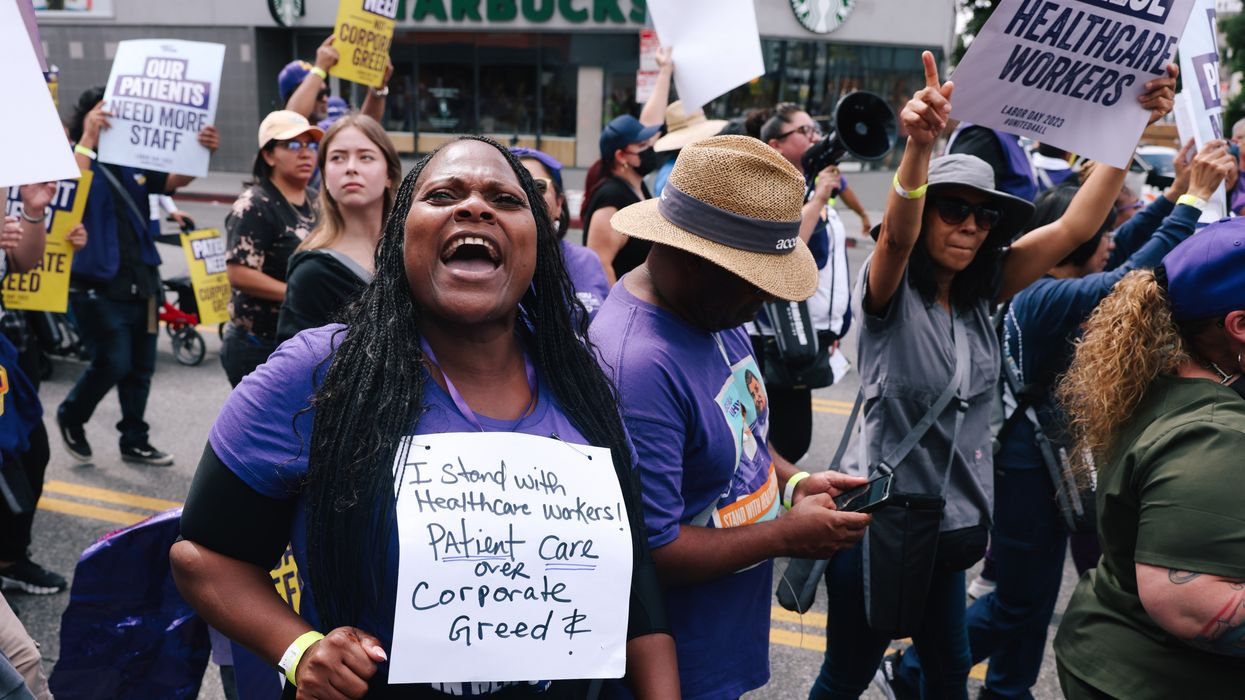 "We're burning ourselves out trying to do the jobs of two or three people, and our patients suffer when they can't get the care they need due to Kaiser's short-staffing," said one Kaiser Permanente worker.
In what's expected to be the largest-ever U.S. healthcare worker strike, more than 75,000 Kaiser Permanente employees in six states and Washington, D.C. are set to stop working for three days starting Wednesday to protest what they say are unfair working conditions and unsafe staffing levels at hundreds of hospitals and clinics across the country.
The Coalition of Kaiser Permanente Unions—which represents 85,000 KP workers in eight unions—began its national bargaining process in April in anticipation of worker contracts expiring at the end of September. Union members are seeking across-the-board raises of between 5.75%-6.5%; KP is offering 3%. Additionally, workers want protections against subcontracting and outsourcing, better performance-sharing bonuses, an improved retiree medical plan, and unionization rights for employees of nonunion entities acquired by the KP.
In a 2022 survey of 33,000 KP employees, two-thirds of respondents said they've seen patient care delayed or denied due to short staffing during the Covid-19 pandemic.
"Kaiser executives are refusing to listen to us and are bargaining in bad faith over the solutions we need to end the Kaiser short-staffing crisis," said Jessica Cruz, a licensed vocational nurse at Kaiser Los Angeles Medical Center. "I see my patients' frustrations when I have to rush them and hurry on to my next patient."
"That's not the care I want to give," Cruz added. "We're burning ourselves out trying to do the jobs of two or three people, and our patients suffer when they can't get the care they need due to Kaiser's short-staffing."
Based in Oakland, California, KP—which operates 39 hospitals and more than 700 medical offices staffed by over 300,000 workers and serving nearly 13 million patients—is the nation's largest nonprofit healthcare provider.
According to a statement from the coalition:
Kaiser has reported $3 billion in profits in just the first six months of this year. Despite being a nonprofit organization—which means it pays no income taxes on its earnings and extremely limited property taxes—Kaiser has reported more than $24 billion in profit over the last five years. Kaiser's CEO was compensated more than $16 million in 2021, and 49 executives at Kaiser are compensated more than $1 million annually. Kaiser Permanente has investments of $113 billion in the U.S. and abroad, including in fossil fuels, casinos, for-profit prisons, alcohol companies, military weapons, and more.
Workers in California, Colorado, Washington, Oregon, Maryland, Virginia, and Washington, D.C. will take part in the strike.
KP communications manager Hilary Costa toldHealthcare Dive Monday that "the best place to reach an agreement is at the bargaining table. We will ask our employees to reject any call to walk away from their jobs."
However, 30-year KP employee Maria Jostes told the outlet that while "there used to be this real collaborative problem-solving approach," over the past five or six years there's been "a culture shift from folks at the very top."
The imminent Kaiser strike comes amid a surge in U.S. labor organizing and action, including the expanding United Auto Workers strike and the Hollywood writers' strike, which ended last week with union members now voting on a tentative three-year contract.

News
"By embarking on mining in the deep sea without sufficient knowledge, we risk destroying unique nature, eradicating vulnerable species, and disrupting the world's largest carbon sink," said one advocate.
Calling on Norway to "live up to the responsibilities" it has as co-chair of an international panel on sustainable oceans, more than 30 climate and conservation organizations on Monday delivered a letter to nearly two dozen Norwegian embassies on all continents, intensifying global outcry over plans for deep-seabed mining in the Arctic.
The groups, including Greenpeace, Sustainable Ocean Alliance, and the Blue Climate Initiative, called on officials to abandon plans to open 281,000 square kilometers—an area nearly the size of the United Kingdom—to deep-sea mining, saying the world currently lacks "the robust, comprehensive, and credible scientific knowledge to allow for reliable assessment of impacts of deep-sea minerals extraction, including impacts on the planet's life-support systems and human rights."
Therefore, they said, the plan violates Norway's "ambition to act according to a knowledge-based and precautionary approach."

"By embarking on mining in the deep sea without sufficient knowledge, we risk destroying unique nature, eradicating vulnerable species, and disrupting the world's largest carbon sink," said Sofia Tsenikli, global campaign lead for the Deep Sea Conservation Coalition. "At a time when humanity is racing against the clock to tackle both the climate crisis and the biodiversity crisis, we should protect nature—not destroy it."
"European countries like France, Germany and Spain have taken a precautionary position, advocating a precautionary pause, a moratorium or a ban on deep-sea mining."

Mining companies have lobbied for deep-sea mining, claiming it is necessary to source cobalt and copper, but advocates have noted that the minerals are already found elsewhere on the planet and have warned that the mining process could disturb the habitat of thousands of marine species.
The advocates behind Monday's letter, which was delivered on the day Norway's parliament began its autumn session, noted that the country's co-chair on the High-Level Panel for a Sustainable Ocean Economy—Palau—is among a growing number of governments that have urged caution regarding deep-sea mining.
"European countries like France, Germany and Spain have taken a precautionary position, advocating a precautionary pause, a moratorium or a ban on deep-sea mining," wrote the groups. "Scientists, Indigenous groups, fisheries and seafood organizations, civil society organizations, and major businesses including Storebrand, BMW, and Google are all calling for a stop to deep-sea mining. The European Investment Bank has excluded deep-sea mining from its investments as it is deemed 'unacceptable in climate and environmental terms,' and the European Parliament has called for a moratorium multiple times."
The international coalition further called on Norwegian Prime Minister Jonas Gahr Støre to "step back from the brink of introducing this destructive industry and to support a global moratorium on deep sea mining."
The letter was sent a week after Greenpeace activists confronted Støre and other Norwegian Labour Party politicians with a 45-foot long octopus model that displayed a banner reading, "Don't destroy my home."
Greenpeace campaigners in Denmark shared on social media that on Monday, the letter was delivered by an activist dressed as a jellyfish.
"Norway opening for deep-sea mining while chairing the international Ocean panel, and committing to 100% sustainable use of its waters, is hypocrisy and risks destroying both ecosystems in the vulnerable Arctic and Norway's reputation internationally," said Louisa Casson, senior campaigner for the group's Stop Deep-Sea Mining campaign. "If Norway decides to proceed with their plans, they must give up their seat in the Ocean panel to a state that delivers on ocean protection."

News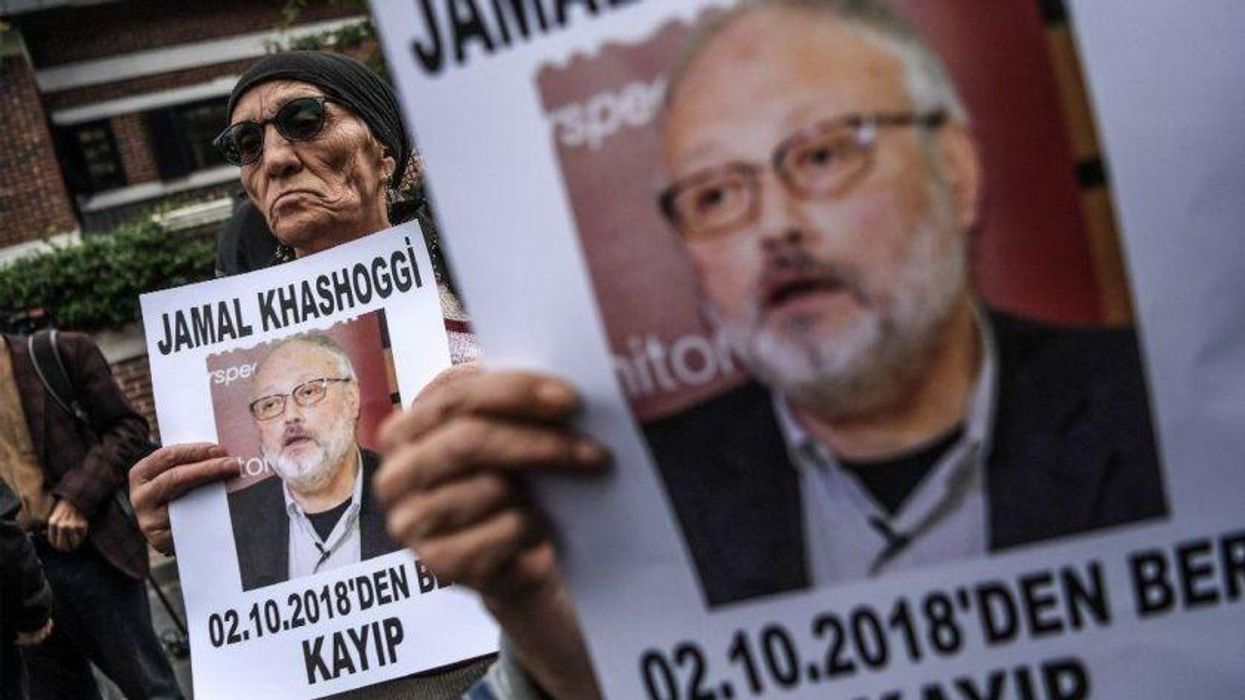 "Without meaningful accountability," said one advocate, "returning to business as usual after Khashoggi's murder will imperil free expression beyond Saudi Arabia."
Human rights advocates on Monday condemned the continued failure of international officials to hold accountable the people responsible for journalist Jamal Khashoggi's murder—including those at the top of Saudi Arabia's government—as his former colleagues and loved ones marked the fifth anniversary of the brutal killing.
Amnesty International secretary general Agnes Callamard was serving as the United Nations special rapporteur on extrajudicial, summary, or arbitrary executions at the time of Khashoggi's murder at the Saudi consulate in Istanbul on October 2, 2018, and authored a report in 2019 that stated his death was "a pre-meditated extrajudicial killing for which the state of Saudi Arabia is responsible."
On Monday, Callamard said that with European and U.S. officials having reopened diplomatic relations with Saudi Arabia, "the path to justice for his killing remains fully blocked."'
"Khashoggi's enforced disappearance, torture, and extrajudicial execution are crimes under international law, which must be urgently investigated and may be prosecuted by any state through universal jurisdiction," said Callamard. "It is appalling that instead of pushing for justice for his murder, the international community continues to roll out the red carpet for Saudi Arabia's leaders at any opportunity, placing diplomatic and economic interests before human rights."
Two years after the U.N.'s analysis of Khashoggi's killing, the U.S. released an intelligence report showing that Saudi Crown Prince Mohammed bin Salman personally approved the murder, in which 15 high-level agents flew to Istanbul to carry out the "capture or kill" operation.
The release of the report signaled to many at the time that the Biden administration was prepared to hold the Saudi government to account for killing Khashoggi, who wrote critically about the repressive regime as a Washington Post columnist.

But as Democracy for the Arab World Now (DAWN), a nonprofit founded by Khashoggi, noted Monday, while some U.S. lawmakers have "maintained their commitment to accountability," the U.S. has since expanded arm sales and offered a security guarantee to the Saudis in exchange for normalized relations with Israel. British and French leaders have also reopened friendly relations with bin Salman, appearing to accept the crown prince's claim that unspecified individuals have been "prosecuted" for the killing.
"We need to connect the dots and understand that failing to hold Saudi Arabia accountable for the extraterritorial murder of Khashoggi encourages other governments to believe that they too can get away with it, which is exactly what India's reported murder of a Canadian citizen this year demonstrates," said Sarah Leah Whitson, executive director of DAWN. "If democratic governments fail to protect journalists and activists living in their own countries from foreign attacks, our own press and societies will be the victims, and our own democracies will lose."
The group expressed gratitude for efforts by civil society groups and local governments to honor Khashoggi's memory and his family's fight for justice, including the unveiling of Jamal Khashoggi Square across from the Saudi Consulate in Los Angeles on Monday evening. Whitson and DAWN advocacy director Raed Jarrar were scheduled to deliver remarks.
"Five years after this heinous crime, we persist in demanding justice and accountability from the Saudi government and are moved by the global efforts to commemorate Khashoggi's life and legacy," said Whitson. "If the Saudi government spent a fraction of the billions it is spending to sanitize its disastrous human rights record on real reforms and accountability, everyone—from Saudi citizens to people around the world—would be better off."
Lamenting that there is "still no justice" for the journalist, Amnesty reiterated its call "for an international, independent, and impartial investigation into Khashoggi's killing," with those responsible brought to justice in fair trials.
The group was among those noting that while the murder has been largely brushed aside by authorities around the world, the Saudi government is continuing its "relentless crackdown on freedom of speech with complete impunity," including a death sentence for a retired teacher in July over social media posts in which he criticized the human rights record and corruption of the kingdom.
"Five years after Jamal Khashoggi's brutal murder, there has been no justice and no meaningful accountability, with dire consequences for writers worldwide," said Justin Shilad, Middle East and North Africa research and advocacy lead for free expression advocacy group PEN America. "Under Crown Prince Mohammed bin Salman, Saudis are being sentenced to death or decades in prison for social media posts. Beyond the kingdom's borders, the lack of justice in Khashoggi's case has laid the groundwork for transnational repression becoming institutionalized worldwide."
"Without meaningful accountability," said Shilad, "returning to business as usual after Khashoggi's murder will imperil free expression beyond Saudi Arabia."

News
Independent, nonprofit journalism needs your help.
Please Pitch In
Today!