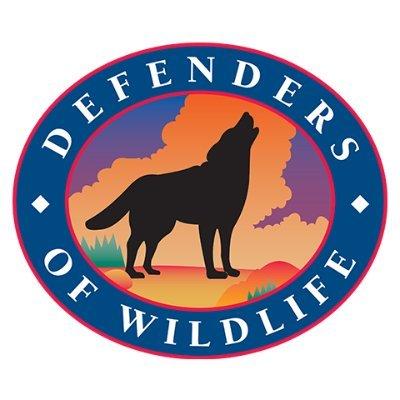 For Immediate Release
Contact:
Gwen Dobbs, Director of Media Relations,(202) 772-0269,newsroom@defenders.org
Defenders of Wildlife Welcomes Restoration of Automatic Endangered Species Act Protections for Threatened Species
In a highly-anticipated decision impacting our nation's imperiled wildlife and their habitats, the Biden administration today released a re-write of damaging Trump-era Endangered Species Act regulations. The Trump rules severely undermined our nation's strongest law for preventing extinction by eliminating important protections for threatened species, making it more difficult to factor climate change into listing decisions and allowing burdensome and inappropriate economic considerations into listing decisions, among other things.
Defenders of Wildlife was among the conservation groups that sued to overturn these regulations back in 2019.
While much of the new language will need to be more closely scrutinized in order to determine long-term impact, one important victory for wildlife is the reinstatement of automatic ESA protections, or the "blanket 4(d) rule", for threatened species managed by the Fish and Wildlife Service.
"While areas of concern exist within these new regulations, restoring automatic protections for our nation's threatened species is a huge step in the right direction for the Endangered Species Act and biodiversity," said Jamie Rappaport Clark, president and CEO of Defenders of Wildlife. "As humans, we are inextricably linked with the ecosystems around us. Saving nature and establishing scientifically-sound ways to coexist with wildlife must be a national priority. Our future depends on it."
The "blanket 4(d) rule" automatically gives threatened species on land and in freshwater the same protections as endangered species unless otherwise specified. This is an important component of Congress' original intent for the ESA - to stem the slide of threatened species toward extinction and support their recovery to the point where they can be delisted in accordance with best available science.
An additional bright spot is the withdrawal of regulations that injected economic considerations into the analyses to determine whether a species should be listed under the ESA. The ESA requires such listing decisions be made using the best available science, and specifically prohibits consideration of the economic costs of listing.
"Removal of economic considerations that had infected the scientific-based process for determining whether a species was afforded protections against extinction is a welcome proposal," added Clark.
At the same time, the proposal still retains several of the 2019 regulatory changes that undermine protections for imperiled wildlife and weaken the Endangered Species Act.
In 2022, Biden also rescinded two other Trump regulations that conservation groups had challenged, which had heavily favored industry by altering the way that critical habitat was designated under the ESA.
Marking its 50th anniversary, the ESA is America's most effective law for protecting wildlife and plants in danger of extinction. Its success is due to its mandate to use the best available science – not politics – in decision-making. The law is overwhelmingly supported by Americans regardless of political-leanings, geography and demographics. More than 95 percent of listed species have survived under its protections and many more have been set on a path towards recovery including the black-footed ferret, wood stork and Fender's blue butterfly. Iconic species like the American peregrine falcon and the bald eagle were recovered and delisted due to ESA's success.
Defenders of Wildlife is the premier U.S.-based national conservation organization dedicated to the protection and restoration of imperiled species and their habitats in North America.
(202) 682-9400
LATEST NEWS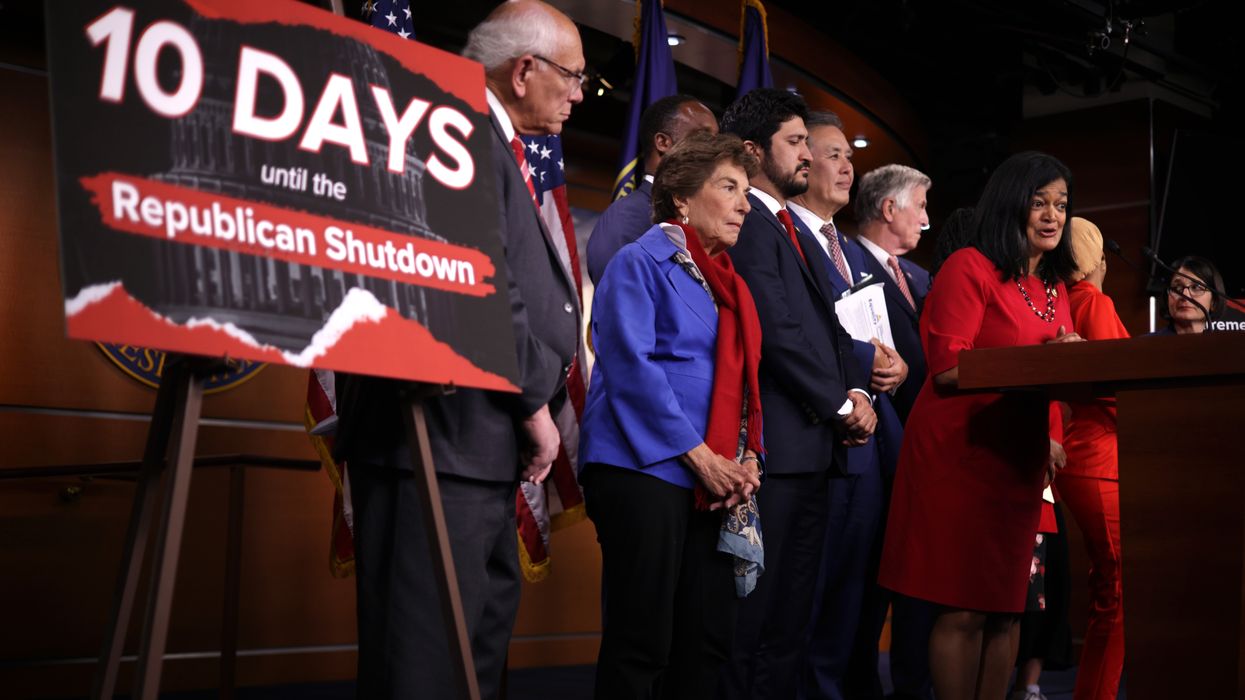 "Extremists in Congress need to stop using our lives as bargaining chips," said AFSCME's president. "It's time for them to follow through on the promises they have already made to keep the government open."
Just 10 days away from a potential U.S. government shutdown, calls for bipartisan action to prevent it are mounting, as is outrage over Republicans in the House of Representatives who seem content with causing chaos.
"What we want is simple: No cuts. No layoffs. No shutdown," Congressional Progressive Caucus (CPC) Chair Pramila Jayapal (D-Wash.) said at an afternoon press conference. She described the "Republican shutdown" as "a ticking time bomb," and called out the GOP—particularly House Speaker Kevin McCarthy (R-Calif.)—for lighting the fuse.
"And who loses from these absurd, delusional political games? Working- and middle-class families will suffer," Jayapal stressed. In addition to some CPC members, she was flanked by signs calling out McCarthy and warning that MAGA Republicans are trying to pull teachers out of classrooms, kick kids out of preschool, and slash funding for food aid.
Far-right House Republicans this week have refused to support a McCarthy-backed continuing resolution (CR) that would prevent a government shutdown for a month. The measure contains provisions also opposed by congressional Democrats and President Joe Biden—including spending cuts that conflict with the Fiscal Responsibility Act, the debt limit deal Biden struck with McCarthy earlier this year.
In a Wednesday letter to McCarthy arguing that "the time has come to end partisan posturing and put forward a viable path to funding our government," 92 members of the CPC noted that the GOP has pushed for betraying the debt ceiling deal.
"We stand ready to support a bipartisan funding vehicle free of poison pill policy riders that is consistent with the agreement you struck with President Biden and which was ratified by bipartisan majorities in both the House and Senate," they wrote. "If you choose not to pass a bipartisan government funding bill consistent with the Fiscal Responsibility Act, you are deliberately choosing to shut down the government."
"We can look to the Senate for an example, where senators achieved bipartisan consensus on funding and policy for all 12 of its appropriations bills," the CPC members continued. "In contrast, your House majority has been unable to pass the vast majority of its own hyper-partisan appropriations bills, despite the inclusion of extreme policy riders and draconian spending cuts designed to accommodate the far-right faction of your conference."
The CPC was far from alone in calling out the GOP on Wednesday. The Biden White House said in a lengthy statement that "extreme House Republicans are consumed by chaos and marching our country toward a government shutdown that would damage our communities, economy, and national security."
The White House highlighted impacts of the looming shutdown, from endangering disaster response and delaying infrastructure projects to undermining medical research, food safety, and environmental and public health protections.
"These consequences are real and avoidable—but only if House Republicans stop playing political games with people's lives and catering to the ideological demands of their most extreme, far-right members," the White House added. "It's time for House Republicans to abide by the bipartisan budget agreement that a majority of them voted for, keep the government open, and address other urgent needs for the American people."
Lee Saunders, president of the American Federation of State, County, and Municipal Employees (AFSCME)—the nation's largest trade union of public employees—also called out "anti-worker politicians in Congress" for "going back on their word."
"They are demanding drastic cuts to the essential programs millions of families need to survive—food, housing, education, and more," he said. "And to get their way, they are using the threat of a government shutdown, which would jeopardize the livelihood of frontline federal employees as well as their families, while pausing lifesaving programs for millions of people nationwide."
"All this to appease their corporate megadonors, who care about little else besides receiving massive tax cuts," Saunders emphasized. "Extremists in Congress need to stop using our lives as bargaining chips. It's time for them to follow through on the promises they have already made to keep the government open."
The current GOP-caused chaos on Capitol Hill was arguably predicable. As Chris Lehmann wrote Tuesday for The Nation:

Today's shutdown battle involves little in the way of clear policy objectives beyond McCarthy's rapid capitulation to far-right House demands to launch Biden impeachment inquiries and the perennial demand for more draconian measures to police the U.S. southern border. "In many ways, the shutdown is the goal," says Princeton University historian Julian Zelizer... "Meaning, to create chaos and dysfunction has become an animating goal for the GOP, which makes negotiation much harder to achieve even within the party."

[...]

Across the past quarter-century of Republican-engineered shutdowns, the clearest lesson is that the triumph of procedural nihilism only ensures that things will get worse. Since this budget bloodsport launched in 1995, Zelizer says, "we have seen a continual ratcheting up of what the GOP is willing to do: shutdowns, debt ceiling threats, and the rest are all part of the new normal. McCarthy... accepts this and agreed to rules that made these forces stronger than ever."
Given those conditions, "small groups of centrist Democrats are holding secret talks with several of McCarthy's close GOP allies about a last-ditch deal to fund the government," Politicoreported Wednesday, citing over a half-dozen people familiar with the discussions.
"Generally, the bipartisan group is focusing on two major ideas: a procedural maneuver to force a vote on a compromise spending plan—or somehow crafting a bill so popular that McCarthy can pass it and survive any challenge from the right," according to the outlet. "That bill would likely be a bipartisan short-term patch with some disaster money, Ukraine aid, and small-scale border policies."
In the meantime, Punchbowl News' John Bresnahan reported after House Republicans' Wednesday afternoon meeting that "the current thinking in House GOP leadership" is that the chamber should focus on a defense bill Thursday and Friday, then pass a new CR Saturday.
Then, the Senate could take up the CR, amend it, and send it back to House, which "will take several days" and "sets up shutdown drama for [the] following weekend," he explained, stressing that "this is all very fluid."
On the Senate side, Majority Leader Chuck Schumer (D-N.Y.) said Wednesday that "House Republicans rejected their own extremist bill, and by rejecting it, that's a dead giveaway they're not serious about avoiding a shutdown."
"Speaker McCarthy says he wants to avoid a shutdown, he says nobody wins in a shutdown," Schumer added. "Well, then he should reach across the aisle to find an agreement that actually has the votes to pass both chambers. That's the only way—the only way—this crisis gets resolved."
This post has been updated with comment from Senate Majority Leader Chuck Schumer (D-N.Y.) and the Groundwork Collaborative.

News
The allegations against the former Trump attorney and New York City mayor follow a $10 million sexual assault suit filed earlier this year by a former high-level employee.
Former White House aide Cassidy Hutchinson alleges that Rudy Giuliani, who was serving as an attorney for then-President Donald Trump, groped her hours before the January 6, 2021 attack on the U.S. Capitol, The Guardianreported Wednesday.
Hutchinson—a former aide to White House Chief of Staff Mark Meadows who has testified before Congress about the conduct of Trump and members of his inner circle on the day of the insurrection—accuses Giuliani in her new book, Enough. Hutchinson claims the former New York City mayor touched "under my blazer, then my skirt."
"I feel his frozen fingers trail up my thigh," she writes. "He tilts his chin up. The whites of his eyes look jaundiced. My eyes dart to [Trump adviser] John Eastman, who flashes a leering grin."
"I fight against the tension in my muscles and recoil from Rudy's grip," she continues. "Filled with rage, I storm through the tent, on yet another quest for Mark."
The alleged incident took place backstage at the speech Trump delivered near the White House, in which he exhorted his supporters to march on the Capitol as part of his efforts to overturn his 2020 election loss to President Joe Biden.
Giuliani spokesperson Ted Goodman told The Guardian that "it's fair to ask Cassidy Hutchinson why she is just now coming out with these allegations from two-and-a-half years ago, as part of the marketing campaign for her upcoming book release."
"This is a disgusting lie against Mayor Rudy Giuliani—a man whose distinguished career in public service includes taking down the mafia, cleaning up New York City, and comforting the nation following September 11," Goodman added.
This isn't the first time that Giuliani has been accused of sexual misconduct. In May, Noelle Dunphy, a former head of business development for multiple Giuliani-owned companies, filed a $10 million lawsuit alleging "unlawful abuses of power, wide-ranging sexual assault and harassment, wage theft, and other misconduct."
Dunphy's suit claims Giuliani—who she said took Viagra "in preparation"—would demand "sexual gratification" from her and make her "work naked, in a bikini, or in short-shorts with an American flag on them that he bought for her."
News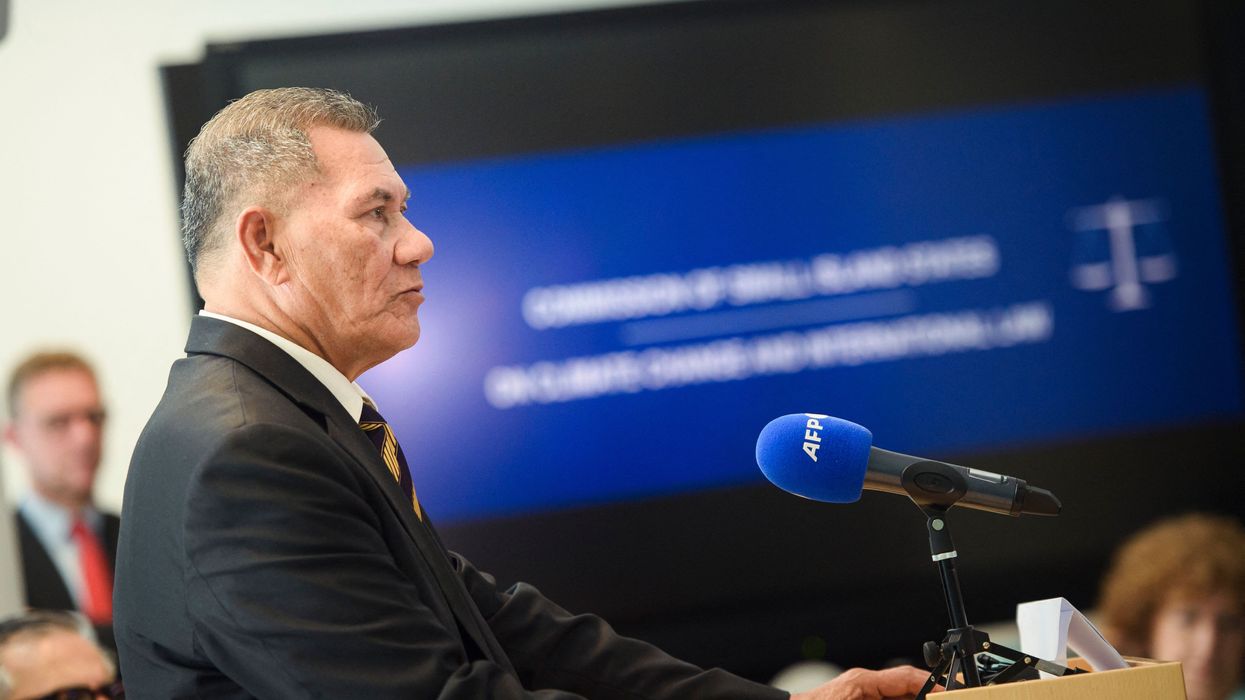 "The longer we remain addicted to fossil fuels, the longer we commit ourselves to mutual decline," Tuvaluan Prime Minister Kausea Natano said at the U.N. Climate Ambition Summit.
As heads of climate-wrecking nations like the United States, China, and Britain declined to attend Wednesday's United Nations Climate Ambition Summit in New York, leaders of Pacific island and other Global South countries renewed the push for a fossil fuel nonproliferation treaty.
The government of Tuvalu is working with neighbors Vanuatu, Fiji, Tonga, the Solomon Islands, and the self-governing New Zealand territory of Niue—all signatories to the Port Vila Call, a framework to a just transition to a fossil-free Pacific—and global partners to draft a FFNPT.
"The longer we remain addicted to fossil fuels, the longer we commit ourselves to mutual decline," Tuvaluan Prime Minister Kausea Natano said at the summit. "A negotiated fossil fuel nonproliferation treaty would complement the Paris agreement and ensure a global just transition.
"We've proven we can mobilize our collective ambition at the multilateral level. The scale of the challenge we face can now only be met with an even greater level of ambition and cooperation," he added. "I traveled thousands of miles over four days to be here today, because I believe in international cooperation and multilateralism. I have faith in our collective humanity and our ability to foster global solidarity to undertake what needs to be done."
Launched in 2020 and backed by hundreds of groups, thousands of scientists, and people around the world from youth to grandparents, the FFNPT is based on three pillars:
Ending expansion of new coal, oil, or gas production in line with the best available science;
Phasing out the production of fossil fuels in a manner that is fair and equitable; and
Ensuring a global just transition to 100% access to renewable energy globally.
In addition to the aforementioned nations, the country of East Timor, the European Parliament, and the World Health Organization have called for a FFNPT. Scores of cities and other subnational governments have also endorsed the FFNPT, including London, Paris, Los Angeles, Sydney, Toronto, and the Hawaiian Legislature.
Earlier this month, California became the largest economy in the world to endorse the treaty.
"This climate crisis is a fossil fuel crisis," Democratic California Gov. Gavin Newsom said at Wednesday's summit. "It's not complicated. It's the burning of oil. It's the burning of gas. It's the burning of coal. And we need to call that out. For decades and decades, the fossil fuel industry has been playing each and every one of us in this room for fools."
Colombian President Gustavo Petro, another supporter of the treaty, said during Wednesday's summit that "the real goal that all countries should have is aiming for zero production and supply of carbon gas and oil. If we don't aim for that as our overarching goal, life will not be saved."
"If we keep on our current track it will be suicide," he added. "We live on coal and gas exports, but if we don't change course it will mean death because those industries are polluting the atmosphere. Fossil capital is a burden for humankind. Fossil fuel subsidies need to be completely eliminated worldwide. That would give us a prospect for the future."
Tzeporah Berman, chair of the Fossil Fuel Nonproliferation Treaty Initiative, said at a press conference Wednesday that "today was a turning point... A growing block of countries is calling for a FFNPT that would ensure an end to expansion of oil, gas, and coal projects, and cooperation on a plan for a managed wind-down that is fast, fair, and financed."
The climate action group Oil Change International blasted what it called wealthy nations' "display of inaction and indifference."
"The handful of rich countries driving oil and gas expansion failed to answer United Nations Secretary-General António Guterres' call for an end to new fossil fuel production," the group noted. "These countries, with the greatest financial means and responsibility to lead a fast and fair global phaseout of production, are instead leading in jeopardizing the global 1.5°C goal."
"Five Global North countries—the United States, Canada, Australia, Norway, and the United Kingdom—are responsible for 51% of carbon dioxide pollution threatened by new oil and gas extraction between 2023 and 2050," Oil Change continued. "If these planet-wreckers were to heed the United Nations secretary-general's call to halt new oil and gas, we could prevent a staggering 100 billion tons of carbon pollution from entering our atmosphere, equivalent to the lifetime emissions of over 620 new coal plants."
"In contrast, countries like Chile, Denmark, France, and Tuvalu were invited to speak at the summit," the group added, "as they have halted fossil fuel expansion and financing as needed to align with 1.5°C."
News
Independent, nonprofit journalism needs your help.
Please Pitch In
Today!