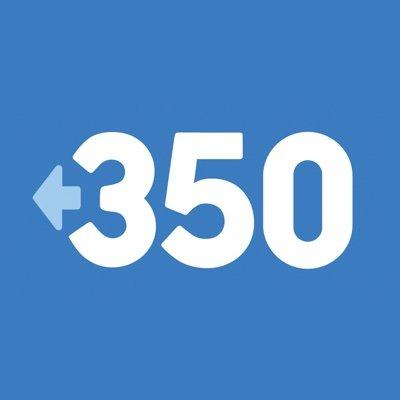 Don't Gas Africa: Africa at Risk of Following EU's Dangerous Fossil Gas Push
Campaigners have warned that Africa is in danger of locking the continent into fossil fuels for decades to come with leaders considering a new position that would prioritize fossil gas and nuclear over cleaner, cheaper, renewables.
A technical committee of the African Union - made up of energy, not climate ministers - has recently proposed an "African Common Position on Energy Access and Transition". This position centers on fossil gas and nuclear energy, at the expense of renewables, and is proposed for adoption by African Heads of State and launched at COP27.
WASHINGTON
Campaigners have warned that Africa is in danger of locking the continent into fossil fuels for decades to come with leaders considering a new position that would prioritize fossil gas and nuclear over cleaner, cheaper, renewables.
A technical committee of the African Union - made up of energy, not climate ministers - has recently proposed an "African Common Position on Energy Access and Transition". This position centers on fossil gas and nuclear energy, at the expense of renewables, and is proposed for adoption by African Heads of State and launched at COP27.
This comes on the back of the European Union's recent vote in favor of a new rule that will consider fossil gas and nuclear projects "green," making them eligible for lost-cost loans and subsidies, and their scramble for Africa's energy resources.
Together these would clear the way for the COP27 climate talks in Egypt to announce a massive effort to scale up fossil gas production in Africa, distracting from the clear need for renewables, locking the continent into fossil fuels for decades to come, while also shifting dangerous nuclear technologies that Europeans don't want onto African soil.
Campaigners are concerned that the position will fail to achieve its own objectives of ensuring energy access and transition. They have also expressed concerns that it could have drastic consequences for Africa's future prosperity, locking in massive stranded asset risk, damaging development prospects, while prioritising exports to Europe and the Global North. It could also damage the credibility of COP27 and the viability of global climate goals as set out in the Paris Agreement. Their concerns are set out in an African Energy Access and Transition Memorandum.
Mohamed Adow, Director of Power Shift Africa, said:

"Africa is blessed with an abundance of wind, solar and other clean renewable energies. African leaders should be maximizing this potential and harnessing the abundant wind and sun which will help boost energy access and tackle climate change. What Africa does not need is to be shackled with expensive fossil fuel infrastructure which will be obsolete in a few years as the climate crisis worsens.

It would be a shameful betrayal of African people, already on the front line of the climate crisis, if African leaders use this November's COP27 climate summit on African soil to lock Africa into a fossil fuel based future. Africa does not need the dirty energy of the past, it needs forward looking leadership that can take advantage of the clean energy of the present and future."
Charity Migwi, Africa Regional Campaigner at 350.org, said:

"As a concerned African citizen, it is totally unacceptable for African leaders to prioritize gas while millions hardest hit by the unfolding climate crisis are struggling to adapt to the devastating realities of climate change. The International Energy Agency (IEA) warned in 2020 that there is no room for new fossil fuels. The development of gas would not only lock African nations into fossil fuel production but would also undermine any plans to rapidly cut greenhouse gas emissions in a bid to keep global temperatures under 1.5 degrees Celsius, in order to avert even more catastrophic climate impacts. African leaders must instead support sustainable sources of renewable energy for the communities in developing countries for the good of humanity and the planet."
Omar Elmawi, coordinator of #StopEACOP, said:

"Africa needs to wake up and stop behaving like Europe's petrol stations and always looking at resolving their energy problems, it is now time to think collectively on what's best for the continent and its people. This is a continent ripe with renewable energy potential that we are yet to even scratch the surface. It is time to invest in green energy that supports and meets African needs and not extract oil and gas for Europe's needs as we leave all the impacts and destruction to be faced by the African people."
Dr. Sixbert Mwanga, Coordinator of Climate Action Network Africa, said:

"The African Continent is endowed with so many and high quality renewable energy sources including solar, wind , geothermal, tidal which could benefit its people. At COP27, we call for the African Union and African leaders to announce the utilization of these sources for the benefit of our people and leave aside fossil fuel development for export."
Avena Jacklin, Climate and Energy Justice Campaign Manager at groundWork and Friends of the Earth, South Africa said:

"In July, South African communities and movements met and reflected on the expansion of the fossil fuel sector in South Africa and strengthened their: "commitment to fight for climate justice and to call for an URGENT STOP to all new fossil fuel exploration, extraction and development, and a managed phase out fossil fuel to secure a just transition for all South Africans, not only for the elite."
Lorraine Chiponda, Africa Coal Network Coordinator, said:

"The 2022 IPCC clearly warns that the world needs drastic cuts in carbon emissions to prevent catastrophic climate impacts. The globe already has seen temperature rise and we will exceed 1.5oC by and suffer an increase in intensity and frequency in climate disasters. The prospect that African leaders are presenting and pushing for gas developments and investment is overwhelming and reckless given the climate impacts that threaten the lives of millions of people in Africa having seen worsening droughts and hunger, recurring floods and cyclones. In addition to this as we have seen in the past, the acceleration of gas projects in Africa is another colonial and modern "Scramble and Partition of Africa" amongst energy corporations and "rich" countries. Fossil fuel projects have neither solved energy poverty in Africa where 600 million people in Africa still live in energy poverty nor brought any socio-economic justice to Africa people. We shall continue to strengthen calls for a people's just transition away from fossil fuels."
Fatima Ahouli, Regional Coordinator of Climate Action Network Arab World, said:

"Calling for more and new exploitation of fossil fuels in Africa is driven by the same hungry countries who only see Africa as a gold mine. The continuous and unsustainable abuse of Africa's resources contradicts all the fight against climate change in the World. It in fact undermines all the efforts of phasing out of fossil fuels as well as of letting African countries lead a more sustainable economies. We therefore demand a shutdown of these colonialist mindsets that only lead to more conflicts and accelerate humanity's doomsday."
Ubrei - Joe Mariere Maimoni, Climate Justice and Energy project coordinator of Friends of the Earth Africa, said:

"Fossil fuels and extractivism especially on the continent of Africa have brought tales of sorrow, tears and blood. Communities have been made to unjustly sacrifice their lands, livelihoods and even their dignity, and humanity, to enrich developed nations, transnational corporations and African elites. We demand that African leaders stop all new gas exploration and fossil fuels on our continent, already facing the ravages of the climate crisis. COP27 should instead be a space to empower people-centered renewable energy solutions. We say no to false solutions. We demand public climate finance, and technology transfer to help support a just transition to clean new renewable energy for the peoples."
Joab Okanda, Pan Africa Senior Advocacy Advisor, Christian Aid, said:

"Africa has the potential to be a clean energy superpower if we can harness the wind and solar resources our continent is blessed with. However a clean energy revolution will do nothing for those who profit from fossil fuels and so there is pressure for African leaders to instead use valuable investment dollars on gas instead.

The African Union would be crazy to shackle their countries to fossil fuel infrastructure just as the era of polluting fossil fuels is coming to an end. The reality of climate change means the world is moving away from dirty energy like gas and instead maximising clean alternatives which are already cheaper.

The African Union is in danger of falling for the con of African gas at a time when other countries are investing in renewables which will be what powers development and progress in coming decades. It would be the ultimate betrayal of African people if their leaders missed the opportunity to become a renewable energy super power by locking us into a doomed experiment with fossil fuels that is hurting Africa through climate breakdown."
350 is building a future that's just, prosperous, equitable and safe from the effects of the climate crisis. We're an international movement of ordinary people working to end the age of fossil fuels and build a world of community-led renewable energy for all.
LATEST NEWS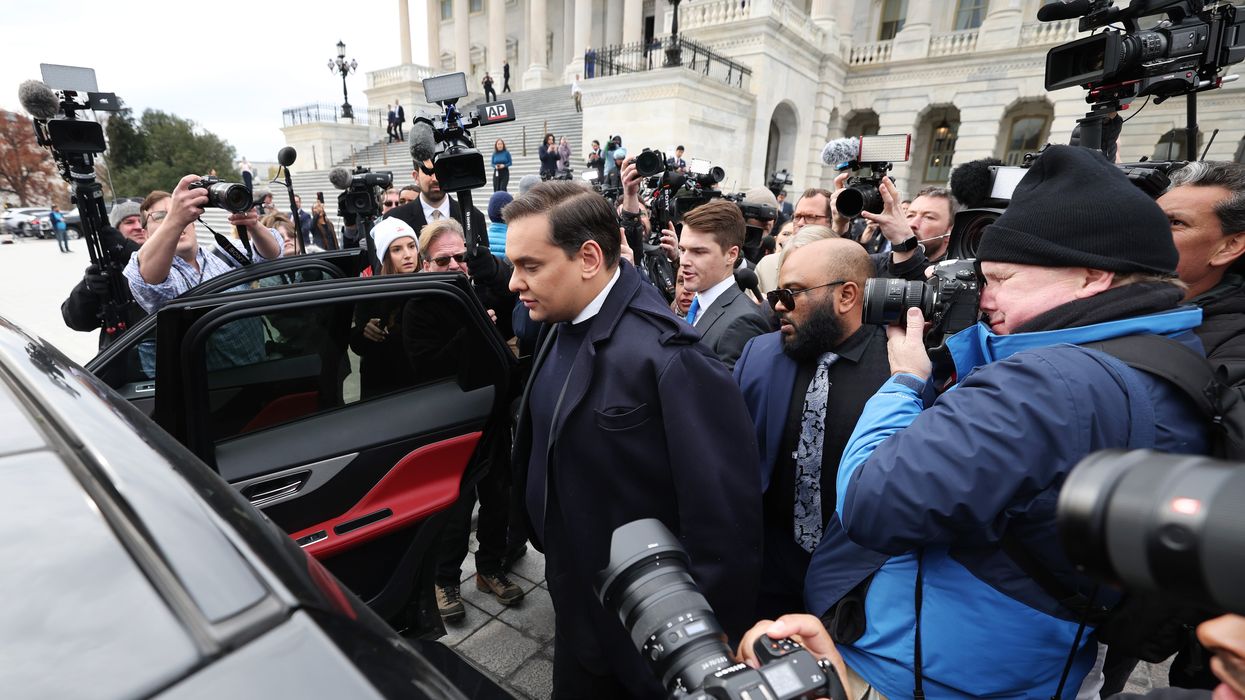 "A majority of Republicans voted against Santos' expulsion. That speaks volumes about the state of the Republican Party," said one observer.
The U.S. House voted overwhelmingly to expel Republican Rep. George Santos on Friday, ending a brief tenure in Congress that was engulfed by glaring and often bewildering scandals.
Santos—who is facing 23 criminal counts including wire fraud, aggravated identity theft, and conspiracy to commit offenses against the United States—left the House chamber before the vote was complete. The final tally was 311-114, with 112 Republicans—including House Speaker Mike Johnson (R-La.)—and two Democrats voting against expulsion.
"Why would I want to stay here? To hell with this place," Santos told reporters following the vote.
Santos, the sixth lawmaker to ever be expelled from the House, flipped New York's 3rd Congressional District seat from Democratic to Republican in the 2022 midterms, but he began facing calls to step aside before he was even sworn in after it became clear that he fabricated aspects of his biography.
Earlier this year, the U.S. Justice Department unsealed a 13-count indictment accusing Santos of money laundering, wire fraud, and theft of public funds, among other charges. Santos pleaded not guilty.
In October, federal prosecutors filed 10 additional charges against Santos, intensifying calls for his resignation or expulsion. Last month, the House Ethics Committee released a report alleging that Santos used campaign funds on credit card bills, gambling, Botox, and luxury shopping.
"George Santos' expulsion from the House of Representatives is long overdue," Lisa Gilbert, the executive vice president of Public Citizen, said in a statement. "His removal is a testament to the tireless advocacy of ethics advocates and his constituents. Residents of NY-03 were lied to throughout his campaign and denied competent representation in Congress for nearly a year. They now have a chance for honest representation."
"What should have been an open-and-shut case of defrauding voters became a year-long MAGA circus as former Speaker [Kevin] McCarthy, current Speaker Johnson, and other extreme House leaders shielded Santos from accountability—abandoning ethical responsibility in favor of one additional vote for their dangerous and unpopular agenda," Gilbert added. "We are all better off now that Santos no longer holds a seat in Congress."
"Now that Santos has been expelled from Congress, we look forward to seeing him held accountable by our legal system."
Santos' ouster triggers a special election early next year that analysts believe is a toss-up. The New York Timesreported Friday that the race is "expected to be one of the most high-profile and expensive off-year House contests in decades."
"It has the potential to further shrink Republicans' paper-thin majority and offer a preview of the broader battle for House control next November," the Times noted. "More than two dozen candidates have already expressed interest in running, and labor unions, super PACs, and other groups have begun earmarking millions of dollars for TV ads."
Brett Edkins, managing director of policy and political affairs at Stand Up America, said following Friday's vote that "until the very end, Republican leaders tried to protect Santos, putting cronyism and political expediency over principled leadership."
"A majority of Republicans voted against Santos' expulsion. That speaks volumes about the state of the Republican Party," said Edkins. "The campaign finance laws that Santos clearly violated are essential to preventing and punishing corruption and helping voters make informed decisions at the polls. Now that Santos has been expelled from Congress, we look forward to seeing him held accountable by our legal system."
News
"Humanity's fate hangs in the balance," said U.N. Secretary-General António Guterres at second day of global climate conference.
United Nations Secretary-General António Guterres repeated the call for a global phaseout of fossil fuels during his remarks at the opening of the World Climate Action Summit as the U.N. Climate Change Conference entered its second day on Friday.
Guterres delivered a dire warning to the 260 world leaders gathered for the two-day summit taking place within the two week COP28 conference in Dubaias heurged them to ramp up their climate ambitions in the name of the future of human civilization.
"The science is clear," Guterres said. "The 1.5°C limit is only possible if we ultimately stop burning all fossil fuels. Not reduce. Not abate. Phaseout—with a clear timeframe aligned with 1.5°C."
"Make this COP count. Make this COP a gamechanger. Make this COP the new hope in the future of humankind."
Guterres began his remarks on a positive note, congratulating COP28 President Sultan Ahmed Al Jaber for a day-one agreement to operationalize the long-awaited "loss and damage" fund for developing nations. However, he quickly took a somber tone as he described recent visits to Antarctica and Nepal where he had seen ice and glaciers melt.
He said the ice loss was "just one symptom of the sickness bringing our climate to its knees. A sickness only you, global leaders, can cure."
"Earth's vital signs are failing: record emissions, ferocious fires, deadly droughts, and the hottest year ever," Guterres continued. "We can guarantee it even when we're still in November. We are miles from the goals of the Paris agreement—and minutes to midnight for the 1.5-°C."

The cure could come, Guterres said, with a successful "global stocktake." The global stocktake is a mechanism of the Paris agreement whereby world leaders assess their progress to date and set new goals. The first global stocktake concludes with the current conference in Dubai, and the process will repeat every five years from here on out.
Guterres made three main recommendations for the first stocktake:
"Drastically" reducing emissions: Guterres pointed out that countries' current nationally determined contributions under the Paris agreement put the world on track for around 3°C of warming and urged them to update their pledges in line with the 1.5°C goal. He said that G20 countries, which are responsible for 80% of emissions, should take the lead on this, and that richer nations should aim to reach net-zero by 2040 while less wealthy ones shoot for 2050.
Speeding a "just transition": In addition to phasing out fossil fuels, Guterres said countries should agree to triple renewable energy, double energy efficiency, and ensure everyone has access to renewable energy by 2030.
Ensuring "long overdue" climate justice: Guterres called for a "surge in finance" to help poorer, climate vulnerable nations adapt to climate impacts they did little to cause and compensate for loss and damage. He also said that leaders should recommend reforms of the multilateral development banking system so that developing nations could access funds without increasing their debt burden. Finally, he said that wealthier nations must fulfill their promises to provide $40 billion a year in adaptation finance by 2025 and $100 billion a year in climate finance by 2020.

In his remarks on fossil fuels and clean energy, Guterres also addressed fossil fuel executives directly.
"Your old road is rapidly changing," he said, quoting Bob Dylan's "The Times They Are a-Changin.'"
Guterres cited International Energy Agency (IEA) figures finding that oil and gas companies provide only 1% of all clean energy investments.
"Do not double-down on an obsolete business model," Guterres said, addressing fossil fuel CEOs and the hundreds of industry lobbysists in attendance at the conference. "Lead the transition to renewables using the resources you have available. Make no mistake—the road to climate sustainability is also the only viable pathway to economic sustainability of your companies in the future."
Guterres ended his speech with a call to leadership.
"Humanity's fate hangs in the balance," he said. "Make this COP count. Make this COP a gamechanger. Make this COP the new hope in the future of humankind."
News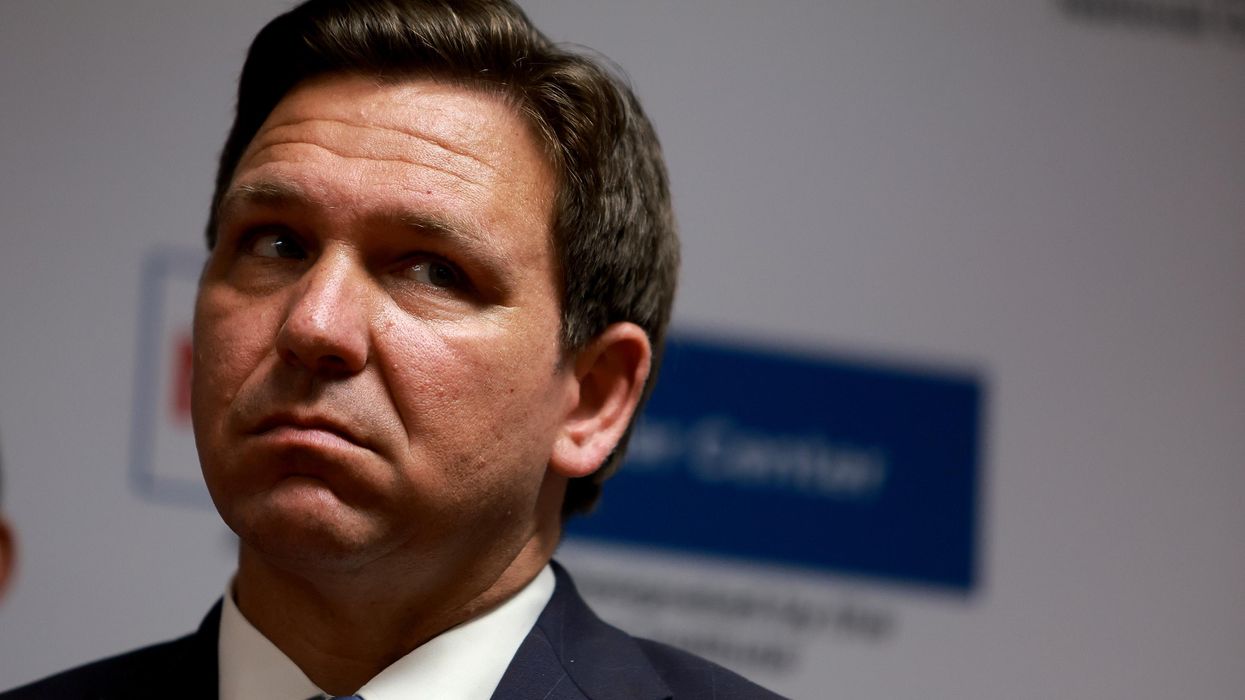 The Florida governor approved the executions of six people this year, and the state imposed five new death sentences.
Florida governor and 2024 presidential candidate Ron DeSantis made a return to capital punishment in his state a key element of his "tough on crime" campaign messaging this past year, and the result was an overall increase in the use of the death penalty in the United States, according to a new annual report.
The Death Penalty Information Center (DPIC) found that although a majority of U.S. states—29 of them—have now either abolished the death penalty or enacted a moratorium on executions, the number of people killed by state governments rose from 18 in 2022 to 25 in 2023.
The group attributed the rise to Florida's return to capital punishment after a four-year hiatus, with DeSantis moving forward with the executions of six people—the highest number in the state since 2014.
The state's new pattern of putting Floridians to death showed no sign of slowing down in the coming year, as it also imposed five new death sentences—the most of any state in 2023.
The DPIC catalogued other laws signed by DeSantis this year as he joined the Republican presidential primary race, in which he is currently trailing former Republican President Donald Trump by more than 47 points, with an average of 12.6% of Republicans backing him according to the latest polls.

In April Florida passed a law allowing the state to execute people convicted of sexual battery of a child under the age of 12 in cases in which the victim is not killed—a law that conflicts with a 2008 U.S. Supreme Court ruling that struck down a similar statute in Louisiana.
DeSantis also approved a law giving Florida the lowest threshold in the U.S. for permitting juries to sentence a convicted criminal to death, allowing a death sentence if only eight out of 12 jurors agree. Only Alabama and Florida allow non-unanimous juries to impose a death sentence, and Alabama's threshold is 10 jurors.
Florida also holds the country's record for the highest number of exonerations from death row, with 30 people exonerated—the majority after being sentenced by non-unanimous juries.

"It should be hard to send someone to the death penalty," Randolph Bracy, a former Democratic Florida state senator who pushed to require a unanimous jury vote for death sentences, toldThe New York Times when DeSantis signed the bill. "Florida has the highest rate of wrongful convictions, I think, in the country. We needed that threshold to make sure that we were doing the right thing."
As DeSantis' policies led to an increase in executions in the U.S., the DPIC reported that the Florida governor is out of step with a growing number of Americans. For the first time this year, Gallup found that 50% of Americans believe the death penalty is administered unfairly, while only 47% believe it is used fairly.
"That important change can also be seen in the unprecedented show of support for death-sentenced prisoners from conservative lawmakers and elected officials this year, some of whom now oppose use of the death penalty in their state," said Robin M. Maher, executive director of DPIC.
Richard Glossip, who was convicted of a 1997 murder in Oklahoma and sentenced to death earlier this year, was issued a stay of execution in May after the state's Republican attorney general joined campaigners who had long advocated for Glossip's life to be spared.
The DPIC found that a majority of the people who were executed in 2023—79% of whom had impairments such as brain injuries, serious childhood trauma, or developmental disabilities—would likely not have received death sentences had they been tried today, "due to significant changes in the law, prosecutorial decision-making, and public attitudes over the past few decades."
"Today," said the group, "they would have powerful arguments for life sentences and decisions from juries who better understand the effects of mental illness, developmental impairments, and severe trauma."
News