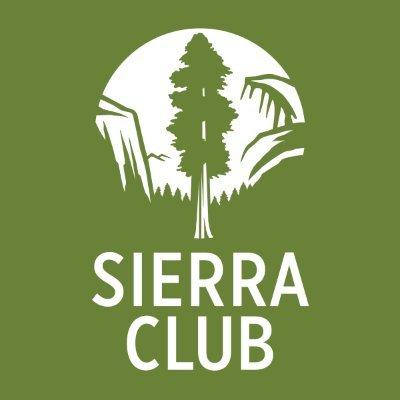 New Report: World's 60 Largest Banks Have Poured $3.8 Trillion Into Fossil Fuels Since Paris Agreement; Climate Groups Sound Alarm as Financing for Fossil Fuel Expansion Continues to Rise
Even amidst the global economic downturn, fossil fuel financing numbers were higher in 2020 than 2016.
WASHINGTON
Released today, the 12th edition of the most comprehensive report on fossil fuel bank financing documents an alarming disconnect between the global scientific consensus on climate change and the continued practices of the world's largest banks. This year's report, titled Banking on Climate Chaos 2021, expands its focus from 35 to 60 of the world's largest banks and reveals that in the 5 years since the Paris Agreement was adopted, these banks have pumped over $3.8 trillion into the fossil fuel industry. The report also concludes that fossil fuel financing was higher in 2020 than in 2016, a trend that stands in direct opposition to the Agreement's stated goal of rapidly reducing carbon emissions with the aim to limit global temperature rise to 1.5deg Celsius.
The report demonstrates that, even amidst a pandemic-induced recession that resulted in an across-the-board reduction of fossil fuel financing of roughly 9%, the world's 60 largest banks still increased their financing in 2020 to the 100 companies most responsible for fossil fuel expansion by over 10%. These banks have poured nearly $1.5 trillion over the past 5 years into 100 top companies expanding fossil fuels. This includes companies behind highly controversial projects like the Line 3 tar sands oil pipeline and the expansion of fracking on the land of Indigenous Mapuche communities in Argentina's Patagonia region, which are just two of the nearly 20 case studies featured in the report.
Banking on Climate Chaos was authored by Rainforest Action Network, BankTrack, Indigenous Environmental Network, Oil Change International, Reclaim Finance, and Sierra Club, and is endorsed by over 300 organizations from 50 countries around the world.
U.S.-based banks continue to be the largest global drivers of emissions in 2020, with JPMorgan Chase remaining the world's worst fossil bank. Chase recently committed to align its financing with the Paris Agreement and yet continues essentially unrestrained financing of fossil fuels. From 2016 through 2020, Chase's lending and underwriting activities have provided nearly $317 billion to fossil fuels, fully 33% more than Citi, the next worst fossil bank over this period.
Wells Fargo's total fossil financing plunged by a surprising 42% in 2020. As a result, Wells dropped from fourth-worst fossil bank in 2019, to ninth worst in 2020. This is the only time over the past five years that Wells has not been one of the worst four fossil banks. Another surprising result from the 2020 data is that BNP Paribas (whose U.S. subsidiary is Bank of the West, which strongly advertises its supposed responsibility on climate) came in as the fourth-worst fossil bank in 2020. BNP Paribas provided $41 billion in fossil financing in 2020, a huge 41% increase over its 2019 activity. This means the biggest absolute increase in fossil financing last year came from BNP Paribas, despite the bank's strong policy commitments restricting financing for unconventional oil and gas.
The report also examines existing climate policy commitments by banks and finds them grossly insufficient and out of alignment with the goals of the Paris Agreement across the board. Recent high profile bank policies focus either on the distant and ill-defined goal of achieving 'net zero by 2050' or on restricting financing for unconventional fossil fuels. In general, existing bank policies are strongest with regards to restrictions for direct project-related financing. And yet, project-related financing made up only 5% of the total fossil fuel financing analyzed in this report.
The authoring organizations behind this report are united in their demand that respect for Indigenous rights, including the right to Free, Prior, and Informed Consent, and human rights more broadly must be a non-negotiable requirement for all bank financing decisions.
This report names the largest funders of fossil fuels around the world, with JPMorgan Chase the worst overall, RBC the worst in Canada, Barclays the worst in the UK, BNP Paribas worst in the EU, MUFG worst in Japan and Bank of China worst in China.
Rainforest Action Network - Ginger Cassady, Executive Director
"The unprecedented COVID-19 dip in global financing for fossil fuels offers the world's largest banks a stark choice point going forward; they can decide to lock in the downward trajectory of support for the primary industry driving the climate crisis or they can recklessly snap back to business as usual as the economy recovers. U.S.-based banks continue to be the worst financiers of fossil fuels by a wide margin. Going into the Glasgow climate summit at the end of the year, the stakes could not be higher. Wall Street must act now to stop financing fossil expansion and commit to fossil zero, so as to truly align its financing practices with keeping our planet from heating up more than 1.5 degrees."
Indigenous Environmental Network - Tom Goldtooth, Executive Director

"We must understand that by bankrolling the expansion of oil and gas the top banks of the world have blood on their hands and no amount of greenwashing, carbon markets, unproven techno-fixes, or net-zero commitments can absolve their crimes against humanity and Mother Earth. Indigenous lands globally are being plundered, our inherent rights are being violated and the value of our lives has been diminished to nothing in the face of fossil fuel expansion. For the sacredness and the territorial integrity of Mother Earth, these banks must be held accountable for covering the cost of her destruction."
Reclaim Finance - Lucie Pinson, Founder and Executive Director
"These numbers expose the hollowness of banks' ever-multiplying commitments to be net-zero or align with the Paris Agreement climate targets. A perfect example can be found in France. Finance Minister Bruno Le Maire is fond of calling Paris the capital of green finance - but this data exposes it as 2020's capital of climate hypocrisy, with four unscrupulous banks making France the largest backer of oil, gas and coal in Europe. BNP Paribas merits singling out as the world's fourth-largest fossil financier in 2020, having funnelled multi-billion dollar loans to oil giants like BP and Total. Nonetheless, it's clear that all banks need to replace empty promises with meaningful policies enacting zero tolerance for fossil fuel developers."
Sierra Club - Ben Cushing, Financial Advocacy Campaign Manager
"Many of the world's largest banks, including all six major U.S. banks, have made splashy commitments in recent months to zero-out the climate impact of their financing over the next 30 years. But what matters most is what they're doing now, and the numbers don't lie. This report separates words from actions, and the picture it paints is alarming: major banks around the world, led by U.S. banks in particular, are fueling climate chaos by dumping trillions of dollars into the fossil fuels that are causing the crisis. Big banks don't deserve a pat on the back if their 2050 pledges are not paired with meaningful 2021 actions to cut fossil financing."
BankTrack - Johan Frijns, Director

"As the date of the crucial Glasgow Climate Summit approaches - and god forbid the global corona crisis prevents the world from meeting to address that other, much bigger existential crisis - we witness one bank after another making solemn promises to become 'net zero by 2050'. There exists no pathway towards this laudable goal of a generation away that does not require dealing with bank finance for the fossil fuel industry right here and now, yet too many current promises lack precisely that; a firm commitment to start severing ties with all coal, oil and gas companies that plan on continuing their climate wrecking activities in the years to come."
Oil Change International - Lorne Stockman, Senior Research Analyst
"This report serves as a reality check for banks that think that vague 'net-zero' goals are enough to stop the climate crisis. Our future goes where the money flows, and in 2020 these banks have ploughed billions into locking us into further climate chaos. Banks need to be focused on reducing fossil fuel production now, rather than on a far off and insufficient goal in the distant future. The time for half-measures is over."
Methodology note:

This report aggregates bank lending and underwriting of debt and equity issuances according to Bloomberg's league credit methodology (which divides credit among banks leading a transaction) to companies with any reported fossil fuel activity according to Bloomberg Finance L.P. and the Global Coal Exit List. The league credit assigned to a bank for a given transaction is adjusted by an approximation of the fossil fuel intensity of the particular borrower or issuer. Draft report findings are shared with banks in advance, and they are given an opportunity to comment on financing and policy assessments.
The Sierra Club is the most enduring and influential grassroots environmental organization in the United States. We amplify the power of our 3.8 million members and supporters to defend everyone's right to a healthy world.
(415) 977-5500
LATEST NEWS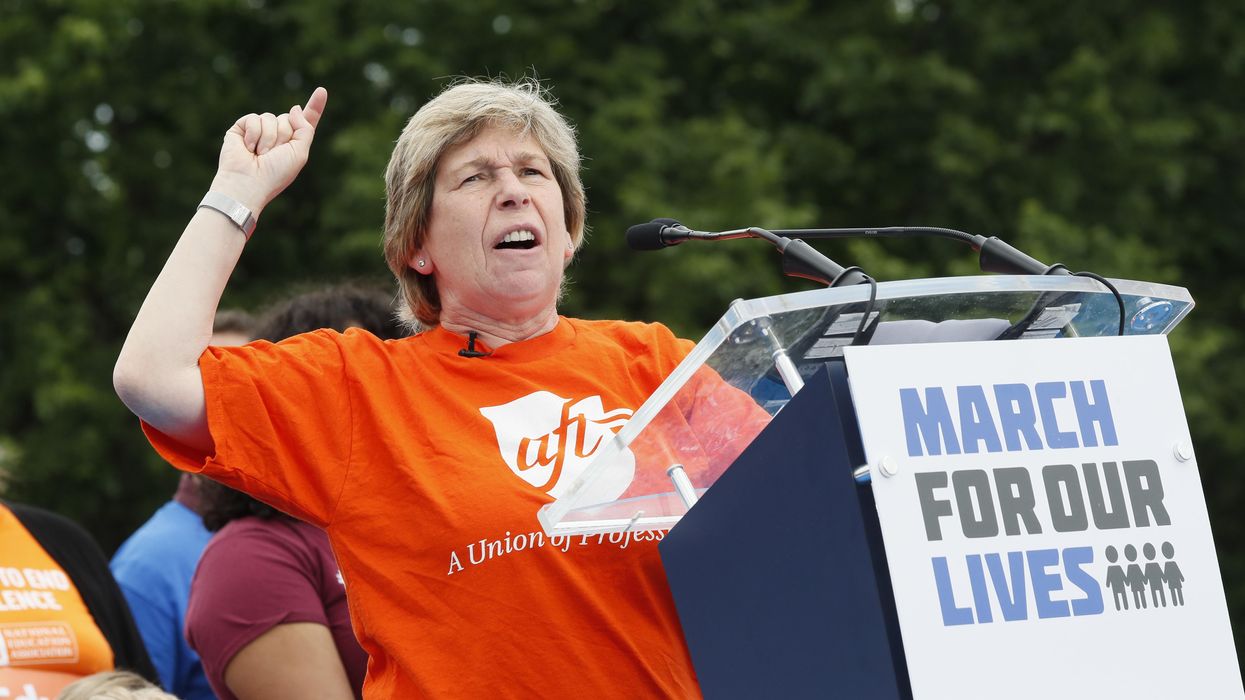 "A great nation does not fear people being educated," said American Federation of Teachers president Randi Weingarten.
American Federation of Teachers president Randi Weingarten on Tuesday defended the egalitarian legacy and goals of public education and outlined a participatory plan to strengthen it nationwide as right-wing lawmakers intensify their long-standing assault on the institution.
"Attacks on public education are not new," the leader of the 1.7 million-member union said in an address to the National Press Club. "The difference today is that the attacks are intended to destroy it. To make it a battlefield, a political cudgel."
"We will continue to fight this defunding of our public schools and this dividing of our communities," said Weingarten. "But we also must do better to address the learning loss and disconnection we are seeing in our young people. And we can. We can make every public school a school where parents want to send their kids, educators want to work, and all students thrive."
The AFT president implored people to stand up for the future of public education, warning that its very existence is now threatened by a Republican-led effort to dismantle and privatize the schools attended by 90% of children in the United States.

"The Betsy DeVos wing of the school privatization movement is methodically working its plan," said Weingarten, referring to the Trump administration's pro-voucher education secretary. "Starve public schools of the funds they need to succeed. Criticize them for their shortcomings. Erode trust in public schools by stoking fear and division, including attempting to pit parents against teachers. Replace them with private, religious, online, and home schools."
"It's an extremist scheme by a very vocal minority of Americans," Weingarten noted. "And it's not what parents or the public want."
"We can make every public school a school where parents want to send their kids, educators want to work, and all students thrive."
According to Weingarten: "This year alone, 29 state legislatures are considering bills to either create or expand existing voucher programs. This is on top of the 72 voucher and tax credit programs in 33 states already subsidizing private and home schooling, costing billions every year. Voucher programs are proliferating even though research shows that, on average, vouchers negatively affect achievement—the declines are worse than pandemic learning loss. In fact, vouchers have caused 'some of the largest academic drops ever measured in the research record.'"

"And then there are the culture wars," said Weingarten. "What started as fights over pandemic-era safety measures has morphed into fearmongering: False claims that elementary and secondary schools are teaching critical race theory; disgusting, unfounded claims that teachers are grooming and indoctrinating students; and pronouncements that public schools push a 'woke' agenda, even though they can't or won't define what they mean. Banning books and bullying vulnerable children. School board meetings descending into screaming matches. This is an organized and dangerous effort to undermine public schools."
Last month, PEN America revealed that GOP officials across the United States introduced 84 educational gag orders during the first six weeks of 2023. This comes after Republican lawmakers put forth 190 bills designed to thwart classroom discussions of past and present injustices—including several proposals to establish so-called "tip lines" that would enable parents to punish school districts or individual teachers—in dozens of states in 2021 and 2022. Over the past two years, 19 laws aimed at silencing instruction about gender, sexuality, and racism were enacted in more than a dozen GOP-controlled states, plus eight measures imposed without legislation.
Moreover, the American Library Association reported last week that the far-right's campaign to ban books containing LGBTQ+ themes or stories about people of color has fueled an unprecedented rise in censorship attempts around the country, with 2,571 unique titles facing challenges in 2022, up 38% from the previous year.
"Their end goal," Weingarten said Tuesday during her speech, is "destroying public education as we know it, atomizing and balkanizing education in America, bullying the most vulnerable among us, and leaving the students with the greatest needs with the most meager resources."
To improve student outcomes and reclaim "the purpose and promise of public education," Weingarten shared the following four-part plan:
1. Opening 25,000 more community schools by 2025
As AFT explained in a statement, these schools "wrap academic counseling services, nutrition services, primary health and dental care, and much more around traditional schools to transform them into hubs that connect families and students with supports to learn and live."
2. Expanding experiential learning opportunities for all students, including career and technical education
According to Weingarten: "Experiential learning embeds the things that make kids want to be in school. The excitement of learning that is deeply engaging, and the joy of being together, especially after the isolation of the last few years. The camaraderie and responsibility of working together on a team. And in the age of AI and ChatGPT, this type of learning is critical to being able to think and write, solve problems, apply knowledge, and discern fact from fiction."
3. Reviving the teaching profession
With nearly 400,000 teachers "leaving the profession each year" and the teacher pipeline collapsing "as college students and career-changers choose not to go into education," Weingarten called for "treating educators as the professionals they are, with appropriate pay; time to plan and prepare for classes, to collaborate with colleagues, and to participate in meaningful professional development; and the power to make day-to-day classroom decisions."
4. Deepening partnerships with parents and community members
According to AFT, the union "has ramped up its Powerful Partnerships Institute, distributing 27 grants to locals totaling more than $1.5 million. For example, Montana is engaging thousands of public education-supporting families and educators across the state around a shared agenda. And New Haven is working with educators, families, and students on equitable school funding across Connecticut."
As part of AFT's Campaign for Our Shared Future, Weingarten announced the launch of a "Freedom to Teach and Learn" hotline for students, parents, teachers, and the public to document instances of censorship.
"Poll after poll has shown that parents and voters don't want politicized culture wars, they want schools and administrators to focus on what kids and communities need," AFT said. "The hotline—888-873-7227—will serve as a clearinghouse for reports of political interference. If Americans see something, they should say something."
In Weingarten's words, "It's a place to call if you've been told to remove a book from the curriculum or from the library, if you've been told that there are topics that can't be discussed in your classes or that you cannot teach honestly and appropriately, or if politicians in your district or state are targeting vulnerable student groups to score political points."
Alluding to AFT's four-point plan for greater investment and engagement, Weingarten said that "this is our agenda."
"But this can't just be the work of our union or of school staff and schools alone," she stressed. "This is the work of a great nation—to ensure that our children's basic human needs are met so they are ready to learn to their full potential."
"This can't just be the work of our union or of school staff and schools alone. This is the work of a great nation—to ensure that our children's basic human needs are met so they are ready to learn to their full potential."
"Our public schools shouldn't be pawns for politicians' ambitions. Or defunded and destroyed by ideologues," Weingarten continued. "We are at a crossroads: fear and division, or hope and opportunity."
"A great nation does not fear people being educated," she added. "A great nation does not fear pluralism. A great nation chooses freedom, democracy, equality, and opportunity. All of that starts in our public schools."
The labor leader opened with a moment of silence to honor the six people killed Monday in a shooting at a private Christian school in Nashville—just one of 130 mass shootings in the United States in 2023.
Lamenting the nation's "epidemic" of gun violence, Weingarten renewed AFT's demand for "commonsense gun safety legislation, including a ban on assault weapons"—a policy that helped reduce the number and severity of fatal mass shootings when it was in effect from 1994 to 2004.
Guns recently became the leading killer of children and teens in the United States. Research published last year found that approximately 26,000 kids could still be alive today if the U.S. had the same gun mortality rate as Canada.
News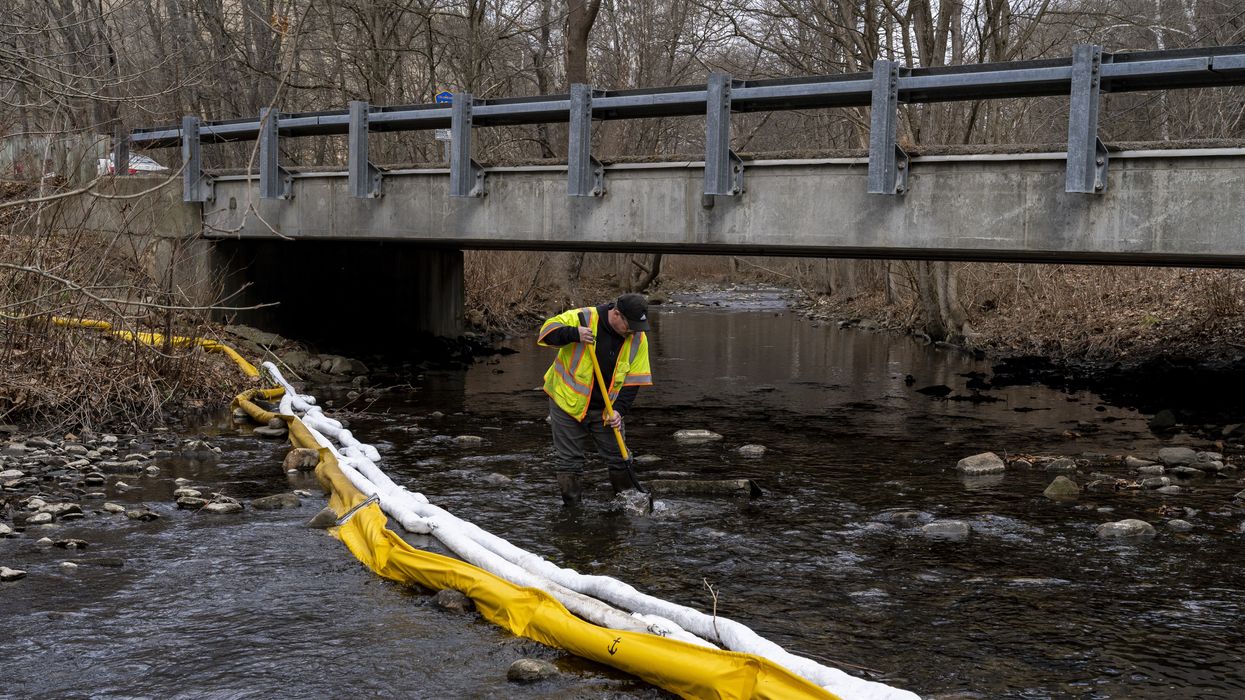 "Too often cities with high rates of concentrated poverty and environmental degradation are asked to shoulder the burden for corporate malfeasance," said a Democratic City Council member. "East Palestine and Baltimore deserve better."

A local Democratic lawmaker in Baltimore on Tuesday credited community members and clean water advocates for helping to secure an environmental victory, as the City Council unanimously approved a resolution to block shipments of contaminated wastewater from East Palestine, Ohio.
Days after water treatment company Clean Harbors informed Baltimore and Maryland officials that it intended to receive 675,000 gallons of contaminated wastewater containing vinyl chloride and per- and polyfluoroalkyl substances (PFAS) from the site of a toxic train derailment in February, Councilmember Zeke Cohen introduced a resolution on Monday to stop the shipment.
The treatment facility where the wastewater would be going, the resolution noted, has been operated by the state since March 2022 "due to catastrophic failures at the facility that led to illegal releases of partially treated sewage."
"Ongoing sludge management issues" have also been identified as a cause of a recent explosion at the plant, which treats water that ultimately flows into the Chesapeake Bay, and the neighborhoods surrounding the facility "have an air toxics risk in the 80th-100th percentile and wastewater discharges in the 90th-100th percentile, nationally."
"The decision to send at least 675,000 gallons (that's at least 20 train cars) of contaminated water to an already environmentally overburdened community is reckless," tweeted Cohen on Monday as he introduced the resolution. "We stand in solidarity with the people of East Palestine. We understand all too well the long-term costs of environmental injustice."
"But now is not the time, and our city is not the place to clean up Norfolk Southern's mess," he added, referring to the rail company responsible for the derailment in East Palestine.
Environmental justice group Blue Water Baltimore demanded to know last week why U.S. Environmental Protection Agency (EPA) officials "believe it is appropriate to send the toxic waste that is too dangerous for East Palestine to the shores of Baltimore."

"It is entirely inappropriate to further stress-test this facility by adding even more toxic contaminants to the waste-stream from wastewater produced outside of the watershed," said the group.
The February 3 derailment involved several train cars carrying vinyl chloride and has so far led Norfolk Southern to remove more than eight million gallons of wastewater from the town, shipping it to facilities in states including Michigan and Texas.
Residents of East Palestine have reported symptoms including headaches and vomiting since leaders told them the town was safe to return to following a brief evacuation. Soil near the crash site has been found to contain levels of dioxin that far exceed the cancer risk threshold recommended by scientists.
Democratic Baltimore Mayor Brandon Scott said late Monday that following the City Council's unanimous adoption of Cohen's resolution, city lawyers concluded he could legally modify a sewage permit and halt City Harbors' plan, which was overseen by the EPA.

"Thank you to Mayor Scott for taking bold and decisive action to deny Clean Harbors from discharging toxic water from East Palestine into our wastewater collection system," said Cohen.
The council member said the victory "was made possible because elected officials listened to voices on the ground."
Residents of the Houston area spoke out last month about plans to inject toxic wastewater from East Palestine into the ground in a suburban area, and Oklahoma Gov. Kevin Stitt, a Republican, blocked a shipment of contaminated soil earlier this month.
"Too often cities with high rates of concentrated poverty and environmental degradation are asked to shoulder the burden for corporate malfeasance," said Cohen on Monday. "East Palestine and Baltimore deserve better."

News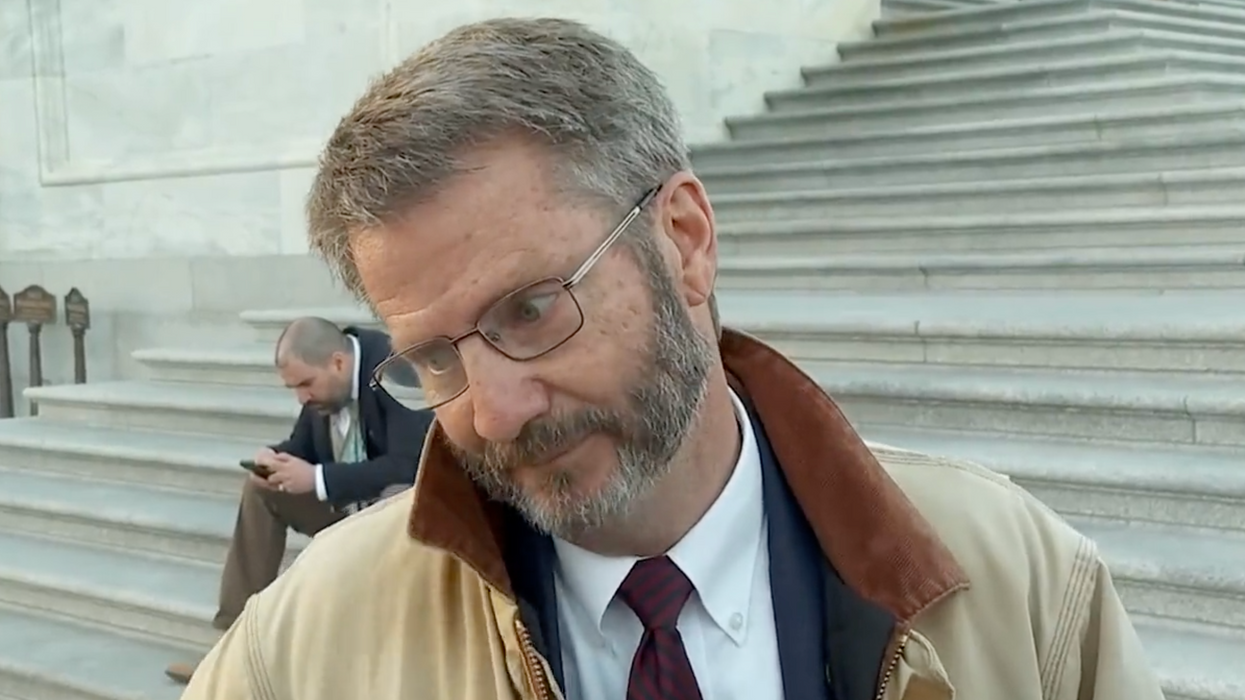 Rep. Tim Burchett's response to the leading killer of U.S. children stands in stark contrast to his zeal for banning drag shows: "Dadgummit, we don't put up with that crap in Tennessee."

U.S. Congressman Tim Burchett was accused of saying "the quiet part out loud" after the Tennessee Republican responded to the massacre in Nashville on Monday by arguing there's not much Congress can do to prevent mass shootings.

Speaking to reporters outside the U.S. Capitol Monday afternoon following the murder of three 9-year-old children and three staff at the Covenant School in Nashville, Burchett lamented the deaths and said "it's a horrible, horrible situation."
But "we're not gonna fix it," he added, referring to U.S. mass shootings. According to the Gun Violence Archive, there have already been 130 such shootings this year.
"Criminals are gonna be criminals," Burchett continued. "My daddy fought in the Second World War, fought in the Pacific, fought the Japanese, and he told me, he said buddy... if somebody wants to take you out and doesn't mind losing their life, there's not a heck of a lot you can do about it."
When asked if there is anything Congress can do to curb gun violence, Burchett replied: "I don't see any real role that we could do other than mess things up, honestly... I don't think you're gonna stop the gun violence. I think we've got to change people's hearts."
"As a Christian, as we talk about in the church, and I've said this many times, I think we really need a revival in this country," he argued.
Asked what could be done "to protect people like your little girl," Burchett said, "Well, we homeschool her."

Burchett's nihilistic stance on gun violence stands in stark contrast to his ardent support for banning public drag shows—which Tennessee did, with a bill signed into law by Republican Gov. Bill Lee earlier this month.
"A grown man dressed up like a woman... dadgummit, we don't put up with that crap in Tennessee, and we shouldn't," Burchett said during an appearance on Newsmax earlier this month. "And the rest of the country should follow suit."
News
SUPPORT OUR WORK.
We are independent, non-profit, advertising-free and 100%
reader supported.