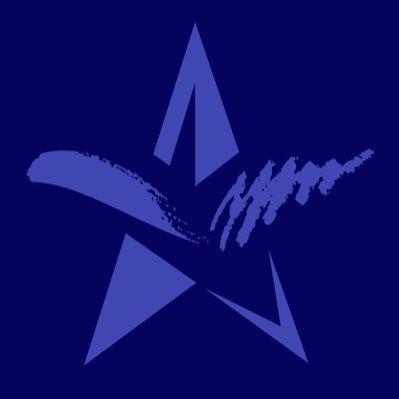 PFAW: Barrett Cloture Vote Reflects Wrong Priorities
WASHINGTON
Following today's Senate cloture vote to move ahead with the process of confirming Amy Coney Barrett to the Supreme Court, People For the American Way President Ben Jealous released the following statement:
"In voting to move forward with the next steps to confirm Barrett, Senate Republicans are making a dramatic statement about party over people that will likely cause a severe backlash for many of them at the ballot box if Barrett is confirmed. This nomination is all about trying to cement an ultra-conservative majority on the Court as a last chance to destroy the Affordable Care Act and rip health care away from millions of people. It's another rear-guard action the right is fighting against a growing movement for social, economic and political justice, and an election in a few days that they fear they will lose. The people get this. And this confirmation process will only galvanize voters who are sick and tired of Donald Trump and his Senate enablers, and are ready to vote for candidates who will put the health and well-being of people first."
People For the American Way works to build a democratic society that implements the ideals of freedom, equality, opportunity and justice for all. We encourage civic participation, defend fundamental rights, and fight to dismantle systemic barriers to equitable opportunity. We fight against right-wing extremism and the injustice it fosters.
1 (800) 326-7329
LATEST NEWS
The allegations against the former Trump attorney and New York City mayor follow a $10 million sexual assault suit filed earlier this year by a former high-level employee.
Former White House aide Cassidy Hutchinson alleges that Rudy Giuliani, who was serving as an attorney for then-President Donald Trump, groped her hours before the January 6, 2021 attack on the U.S. Capitol, The Guardianreported Wednesday.
Hutchinson—a former aide to White House Chief of Staff Mark Meadows who has testified before Congress about the conduct of Trump and members of his inner circle on the day of the insurrection—accuses Giuliani in her new book, Enough. Hutchinson claims the former New York City mayor touched "under my blazer, then my skirt."
"I feel his frozen fingers trail up my thigh," she writes. "He tilts his chin up. The whites of his eyes look jaundiced. My eyes dart to [Trump adviser] John Eastman, who flashes a leering grin."
"I fight against the tension in my muscles and recoil from Rudy's grip," she continues. "Filled with rage, I storm through the tent, on yet another quest for Mark."
The alleged incident took place backstage at the speech Trump delivered near the White House, in which he exhorted his supporters to march on the Capitol as part of his efforts to overturn his 2020 election loss to President Joe Biden.
Giuliani spokesperson Ted Goodman told The Guardian that "it's fair to ask Cassidy Hutchinson why she is just now coming out with these allegations from two-and-a-half years ago, as part of the marketing campaign for her upcoming book release."
"This is a disgusting lie against Mayor Rudy Giuliani—a man whose distinguished career in public service includes taking down the mafia, cleaning up New York City, and comforting the nation following September 11," Goodman added.
This isn't the first time that Giuliani has been accused of sexual misconduct. In May, Noelle Dunphy, a former head of business development for multiple Giuliani-owned companies, filed a $10 million lawsuit alleging "unlawful abuses of power, wide-ranging sexual assault and harassment, wage theft, and other misconduct."
Dunphy's suit claims Giuliani—who she said took Viagra "in preparation"—would demand "sexual gratification" from her and make her "work naked, in a bikini, or in short-shorts with an American flag on them that he bought for her."
News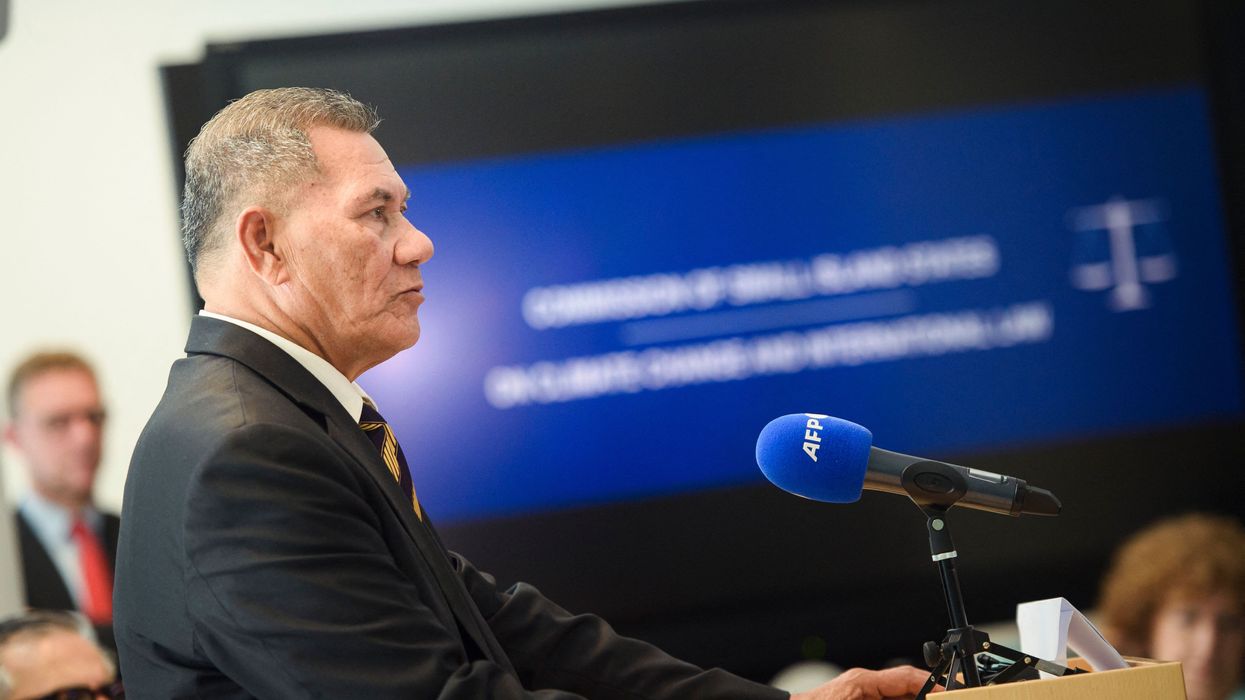 "The longer we remain addicted to fossil fuels, the longer we commit ourselves to mutual decline," Tuvaluan Prime Minister Kausea Natano said at the U.N. Climate Ambition Summit.
As heads of climate-wrecking nations like the United States, China, and Britain declined to attend Wednesday's United Nations Climate Ambition Summit in New York, leaders of Pacific island and other Global South countries renewed the push for a fossil fuel nonproliferation treaty.
The government of Tuvalu is working with neighbors Vanuatu, Fiji, Tonga, the Solomon Islands, and the self-governing New Zealand territory of Niue—all signatories to the Port Vila Call, a framework to a just transition to a fossil-free Pacific—and global partners to draft a FFNPT.
"The longer we remain addicted to fossil fuels, the longer we commit ourselves to mutual decline," Tuvaluan Prime Minister Kausea Natano said at the summit. "A negotiated fossil fuel nonproliferation treaty would complement the Paris agreement and ensure a global just transition.
"We've proven we can mobilize our collective ambition at the multilateral level. The scale of the challenge we face can now only be met with an even greater level of ambition and cooperation," he added. "I traveled thousands of miles over four days to be here today, because I believe in international cooperation and multilateralism. I have faith in our collective humanity and our ability to foster global solidarity to undertake what needs to be done."
Launched in 2020 and backed by hundreds of groups, thousands of scientists, and people around the world from youth to grandparents, the FFNPT is based on three pillars:
Ending expansion of new coal, oil, or gas production in line with the best available science;
Phasing out the production of fossil fuels in a manner that is fair and equitable; and
Ensuring a global just transition to 100% access to renewable energy globally.
In addition to the aforementioned nations, the country of East Timor, the European Parliament, and the World Health Organization have called for a FFNPT. Scores of cities and other subnational governments have also endorsed the FFNPT, including London, Paris, Los Angeles, Sydney, Toronto, and the Hawaiian Legislature.
Earlier this month, California became the largest economy in the world to endorse the treaty.
"This climate crisis is a fossil fuel crisis," Democratic California Gov. Gavin Newsom said at Wednesday's summit. "It's not complicated. It's the burning of oil. It's the burning of gas. It's the burning of coal. And we need to call that out. For decades and decades, the fossil fuel industry has been playing each and every one of us in this room for fools."
Colombian President Gustavo Petro, another supporter of the treaty, said during Wednesday's summit that "the real goal that all countries should have is aiming for zero production and supply of carbon gas and oil. If we don't aim for that as our overarching goal, life will not be saved."
"If we keep on our current track it will be suicide," he added. "We live on coal and gas exports, but if we don't change course it will mean death because those industries are polluting the atmosphere. Fossil capital is a burden for humankind. Fossil fuel subsidies need to be completely eliminated worldwide. That would give us a prospect for the future."
Tzeporah Berman, chair of the Fossil Fuel Nonproliferation Treaty Initiative, said at a press conference Wednesday that "today was a turning point... A growing block of countries is calling for a FFNPT that would ensure an end to expansion of oil, gas, and coal projects, and cooperation on a plan for a managed wind-down that is fast, fair, and financed."
The climate action group Oil Change International blasted what it called wealthy nations' "display of inaction and indifference."
"The handful of rich countries driving oil and gas expansion failed to answer United Nations Secretary-General António Guterres' call for an end to new fossil fuel production," the group noted. "These countries, with the greatest financial means and responsibility to lead a fast and fair global phaseout of production, are instead leading in jeopardizing the global 1.5°C goal."
"Five Global North countries—the United States, Canada, Australia, Norway, and the United Kingdom—are responsible for 51% of carbon dioxide pollution threatened by new oil and gas extraction between 2023 and 2050," Oil Change continued. "If these planet-wreckers were to heed the United Nations secretary-general's call to halt new oil and gas, we could prevent a staggering 100 billion tons of carbon pollution from entering our atmosphere, equivalent to the lifetime emissions of over 620 new coal plants."
"In contrast, countries like Chile, Denmark, France, and Tuvalu were invited to speak at the summit," the group added, "as they have halted fossil fuel expansion and financing as needed to align with 1.5°C."
News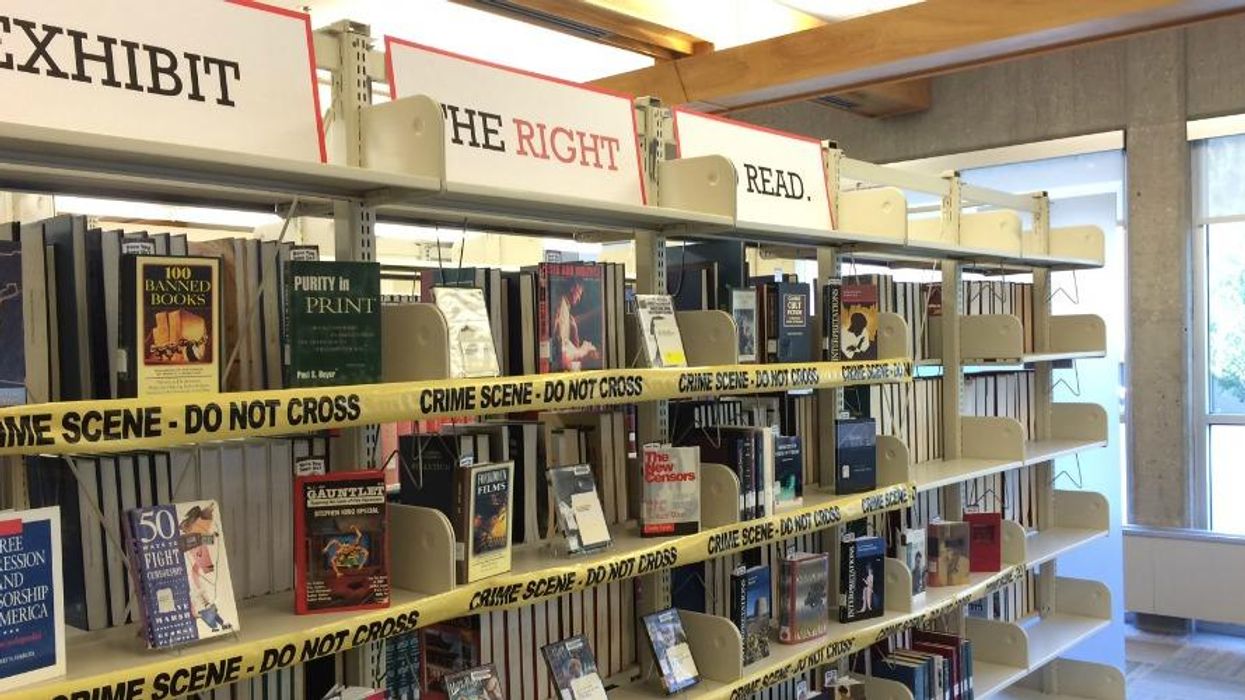 The data reflects a growing right-wing movement to restrict the topics taught in public schools and the media that children have access to.
A record number of library books were challenged during the first eight months of 2023, the American Library Association revealed Tuesday.
The ALA's Office for Intellectual Freedom (OIF) documented 695 attempts to remove a total of 1,915 library titles as of August 31. That's up from the 681 challenges to 1,651 distinct titles for the same period in 2022, and last year as a whole broke the overall record for book challenges since data collecting began more than two decades ago.
"These attacks on our freedom to read should trouble every person who values liberty and our constitutional rights," ALA OIF director Deborah Caldwell-Stone said in a statement. "To allow a group of people or any individual, no matter how powerful or loud, to become the decision-maker about what books we can read or whether libraries exist, is to place all of our rights and liberties in jeopardy."

The data reflects a growing right-wing movement to restrict the topics taught in public schools and the media that children have access to. In 2019, the ALA only counted 377 challenges to 566 titles, The Associated Press reported. In 2020, the number fell even further as libraries were closed because of Covid-19 lockdowns. Then, in 2021, it surged with a then-record 729 challenges targeting 1,597 books, the ALA said. In 2022, that record was broken again with a total of 1,269 challenges to 2,571 titles, 32% more than the previous year's record, ALA executive director Tracie D. Hall pointed out in an opinion piece for Time.
"This attempt to weaponize the right to read, and by extension the libraries that steward and protect that right, should be especially distressing to all of us as recent nationwide polling indicates that the vast majority of adults in this country, regardless of political party, oppose banning books," Hall wrote.
One sign that this is a censorship wave pushed by far-right groups like Moms for Liberty is the fact that the number of challenges targeting multiple books is rising. So far in 2023, 11 states reported challenges to 100 or more books, up from six states in 2022 and none in 2021, the ALA said. In 2022, 9 out of 10 challenges named more than one book.
"This places politics over the well-being and education of young people and everyone's right to access and use the public library."
This is leading to situations in which parents sign on to challenges backed by extreme groups despite never having read the books in question.
"If we have come to a time in this country when parents can be successfully swayed into restricting access to books they haven't read, what does that mean for our future as a nation?" Hall asked.
Another alarming trend is that challenges increasingly target books in public as well as school libraries, at 49% in 2023 versus 16% in the first eight months of 2022, according to ALA figures.
"The irony is that you had some censors who said that those who didn't want books pulled from schools could just go to the public libraries," Caldwell-Stone told AP.
In a separate statement, she said that public libraries were the "very embodiment of the First Amendment in our society."
"This places politics over the well-being and education of young people and everyone's right to access and use the public library," she said of the mounting challenges.
Finally, the challenges target the growing diversity of U.S. society, as the majority of them focused on books about or penned by members of the LGBTQIA+ community or people of color. The three most challenged books of 2022 were Maia Kobabe's Gender Queer, George Johnson's All Boys Aren't Blue, and Toni Morrison's The Bluest Eye.
"What this data set does not reveal are the people who want books that speak to their lived experience and librarians who want to make books accessible to people who find them relevant," ALA president Emily Drabinski said in a statement. "Both are under attack."
News
Independent, nonprofit journalism needs your help.
Please Pitch In
Today!