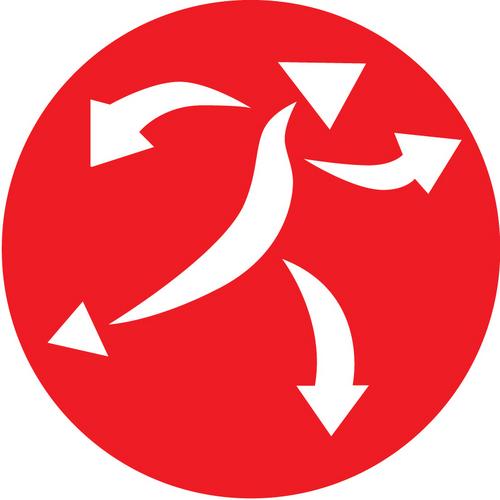 For Immediate Release
February, 02 2020, 11:00pm EDT
Exxon's Exploitative Oil Deal in Guyana Will Deprive the Country of Up to US$55 Billion
Exxon's exploitative oil deal with Guyana will cause the country to lose up to US$55 billion, according to a new Global Witness investigation based on an OpenOil analysis.
WASHINGTON
Exxon's exploitative oil deal with Guyana will cause the country to lose up to US$55 billion, according to a new Global Witness investigation based on an OpenOil analysis.
The new report, Signed Away, shows how the oil major used aggressive tactics and threats to pressure inexperienced Guyanese officials to sign the deal for the Stabroek license--one of the world's largest oil finds in years.
"It is shocking that Exxon would seek such an exploitative deal in one of the Western Hemisphere's poorest countries," said Jonathan Gant, Senior Campaigner at Global Witness.
"Guyana's urgent development needs--such as building new hospitals and schools, and protecting itself from rising sea levels that put 90% of the population at risk--will not be met by Exxon walking away with an extra US$55 billion in its back pocket."
Exxon's original license for the Stabroek oil block--off Guyana's Caribbean coast--dates back to 1999. However, in April 2016, after Exxon found oil in the block, the company set out to pressure Guyanese officials to sign a rushed, new contract to renew its oil license - knowing that its existing license was running out.
Evidence seen by Global Witness shows how Exxon paid for a lavish trip for Natural Resources Minister Raphael Trotman to visit its Texas headquarters during the Stabroek negotiations. The trip included a first-class flight, limousine transportation, and an extravagant dinner at an exclusive restaurant.
This may violate Exxon's internal policy, stating that staff should consider whether gifts to officials may "improperly influence pending business decisions." Exxon denies any wrongdoing, saying it is "committed to the highest standards of business conduct, and we follow all local laws and regulations," while Trotman has said he saw nothing wrong with travelling to Texas on Exxon's dime.
The investigation also reveals how Trotman knew Exxon would soon announce its oil find results, but rushed to sign the deal anyway, despite the advice of experts.
Trotman may have also suffered from a possible conflict of interest as he has been close political allies with one of Exxon's Guyanese lawyers. The lawyer - Nigel Hughes - has denied he represented Exxon on the deal, but admitted that his firm has represented Exxon since 2009 and that he has worked for the company on other matters.
Global Witness does not have evidence that Trotman's Stabroek negotiations were influenced - unwittingly or otherwise - by his expensive Texas trip or his ties to Hughes. But the relationship between Trotman, Hughes, and Exxon should be investigated.
Global Witness calls on Guyanese officials to investigate the Exxon deal and the ministers involved, and to demand a new, fair license. Global Witness also calls on US authorities, including the State Department, to support renegotiation.
A fiscal study conducted by the expert analysts at OpenOil - commissioned by Global Witness and released alongside this investigation - estimates Guyana is set to lose an average of US$1.3 billion per year. Recovering this money through renegotiating a fair deal could boost the country's annual US$1.4 billion budget.
In letters to Global Witness and OpenOil, Exxon disputed OpenOil's findings, saying that they did not account for Guyana's "frontier" status as an oil producer. However, the company did not comment on the detail of OpenOil's fiscal analysis. Trotman also told Global Witness that getting maximum revenues from Exxon was not the government's main aim and the country needed Exxon to help protect its borders from Venezuela. Guyana's Foreign Minister Carl Greenidge argued that any analysis must focus not only on financial data from international oil deals but on Guyana's strategic considerations and the risk to Exxon of military conflict in the area.
OpenOil studied reports of the financial terms of government oil contracts around the world, including by the International Monetary Fund. These reports show that, based on international data, Guyana is receiving a lower profit share from Exxon than many other international oil deals.
The Stabroek deal is not the only questionable license that Exxon obtained in Guyana. Evidence seen by Global Witness also shows that the two other Guyanese oil licenses - called Kaieteur and Canje - raise red flags for corruption. They were initially awarded to companies with limited experience that flipped shares of their licenses to Exxon before doing any real work.
The official who awarded Kaieteur and Canje - former Natural Resources Minister Robert Persaud - issued the licenses just before leaving office in 2015 and has shown an extraordinary degree of ignorance about the ultimate owners of the winning companies. The companies who initially obtained Kaieteur and Canje have denied wrongdoing, as have Exxon and Persaud.
"Exxon's Kaieteur and Canje licenses raise corruption red flags and should be investigated," said Gant. "Given these problems and the threats to Guyana posed by the global climate emergency, Guyana should renegotiate the Stabroek license and then ban all new drilling in the country."
Global Witness calls on Guyanese officials to:
Renegotiate Exxon's Stabroek license to get the revenue Guyana needs to build a strong economy following the country's Green State Development Strategy.
Ban all drilling and extraction in areas other than where oil has already been found to help fight the climate emergency.
Investigate the process by which the Stabroek license was negotiated.
Investigate officials and companies involved in the Kaieteur and Canje licenses to determine if there were any irregularities in the awarding of those blocks.
Global Witness also calls on the US State Department to encourage Exxon to renegotiate with Guyana.
Notes to Editors:
See the full report Signed Away: How Exxon's exploitative deal deprived Guyana of up to US$55 billion here.
Exxon's license was analyzed by the financial experts at OpenOil. A full version of the report - commissioned by Global Witness and entitled How much revenue will Guyana lose out on in Stabroek? - can be found here.
For Exxon's April 2015 Guidelines to conflicts of interest policy, directorships policy, and gifts and entertainment policy, visit https://careers.exxonmobil.com/-/media/files/offer-letter-attachments/canguidelinestocoidirectorshipsgepolicyenglishapr2015.pdf.
Many of the world's worst environmental and human rights abuses are driven by the exploitation of natural resources and corruption in the global political and economic system. Global Witness is campaigning to end this. We carry out hard-hitting investigations, expose these abuses, and campaign for change. We are independent, not-for-profit, and work with partners around the world in our fight for justice.
LATEST NEWS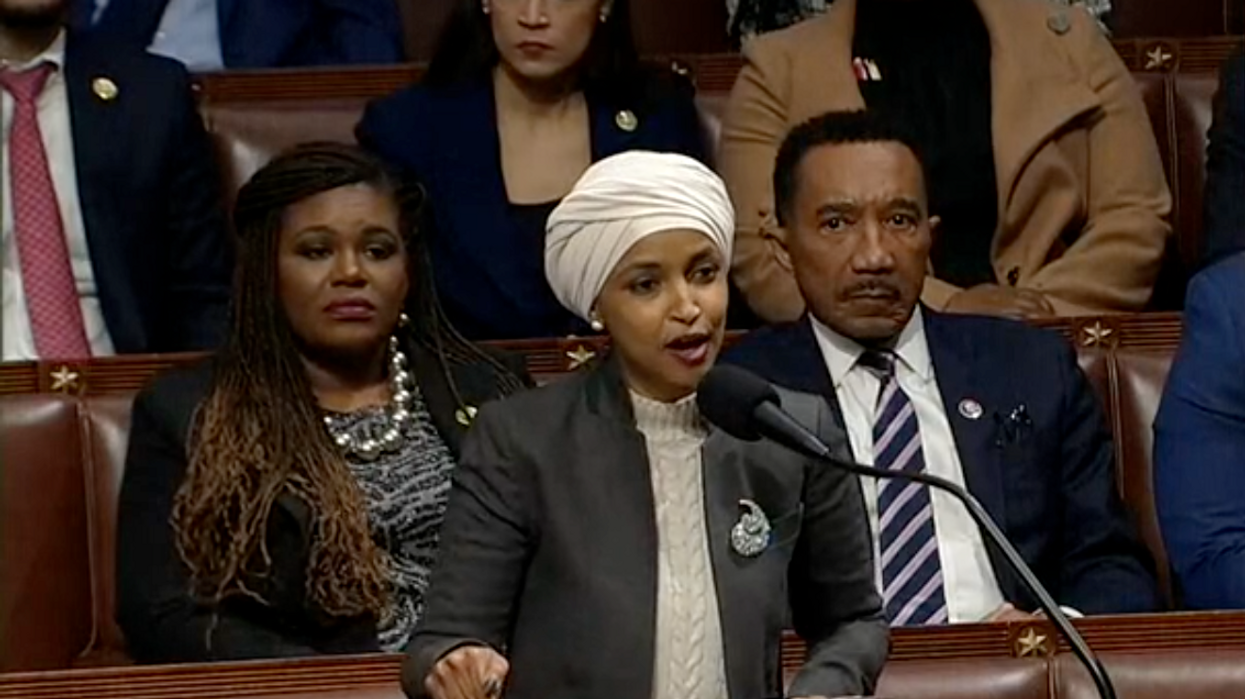 "Is anyone surprised that I am somehow deemed unworthy to speak about American foreign policy? Frankly, it is expected, because when you push power, power pushes back," Rep. Ilhan Omar said.
House Republicans on Thursday voted to remove Rep. Ilhan Omar from the chamber's foreign affairs committee, a step that prompted fury from Democratic lawmakers who called the GOP's resolution an act of "unbelievable bigotry."
Speaking for herself in floor remarks ahead of the vote, Omar (D-Minn.)—a vocal defender of global human rights and trenchant critic of U.S. foreign policy—said that "this debate today is about who gets to be an American."
"What opinions do you have to have to be counted as American? This is what this debate is about," Omar continued. "There is this idea that you are suspect if you are an immigrant. Or if you are from certain parts of the world, of a certain skin tone, or a Muslim."
"Is anyone surprised I'm being targeted?" Omar asked. "Is anyone surprised that I am somehow deemed unworthy to speak about American foreign policy? Frankly, it is expected, because when you push power, power pushes back."
The congresswoman ended her speech on a defiant note, declaring, "I didn't come to Congress to be silent... My leadership and voice will not diminish if I am not on this committee for one term."
\u201cRepresentation matters.\n \nWe didn\u2019t come to Congress to be silent.\n \nWe came to Congress to be a voice for families who are displaced in refugee camps and those seeking justice around the world.\n \nBecause that\u2019s what this child survivor of war would have wanted.\u201d

— Rep. Ilhan Omar (@Rep. Ilhan Omar) 1675357773
Thursday's vote came after the handful of Republicans who had previously expressed opposition to removing Omar from the foreign affairs panel flipped their votes to yes. One Republican, Rep. Nancy Mace (R-S.C.), voted present.
Every House Democrat who voted opposed the measure.

In the debate that preceded passage of the resolution, Democratic lawmakers rallied to Omar's defense, spotlighting the GOP's association with and embrace of neo-Nazis and condemning the resolution as a racist stunt veiled as a rebuke of antisemitism.
"Republicans are waging a blatantly Islamophobic and racist attack on Congresswoman Omar," said Rep. Cori Bush (D-Mo.). "This is despicable."
Rep. Jan Schakowsky (D-Ill.), who is Jewish, said in her impassioned remarks that she doesn't "need any of you to defend me from antisemitism," referring to the Republican side of the aisle.
Rep. Alexandria Ocasio-Cortez (D-N.Y.), a top ally of Omar's, dismissed the GOP's rationale for the resolution and characterized the vote as another act of "racism and incitement of violence against women of color in this body."
"Don't tell me that this is about a condemnation of antisemitic remarks when you have a member of the Republican caucus who has talked about Jewish space lasers," Ocasio-Cortez said, a reference to Rep. Marjorie Taylor Greene (R-Ga.).
Congressional Progressive Caucus Chair Rep. Pramila Jayapal (D-Wash.), for her part, cast the vote as an attempt to "distract the American people" from the GOP's lack of a serious legislative agenda.
News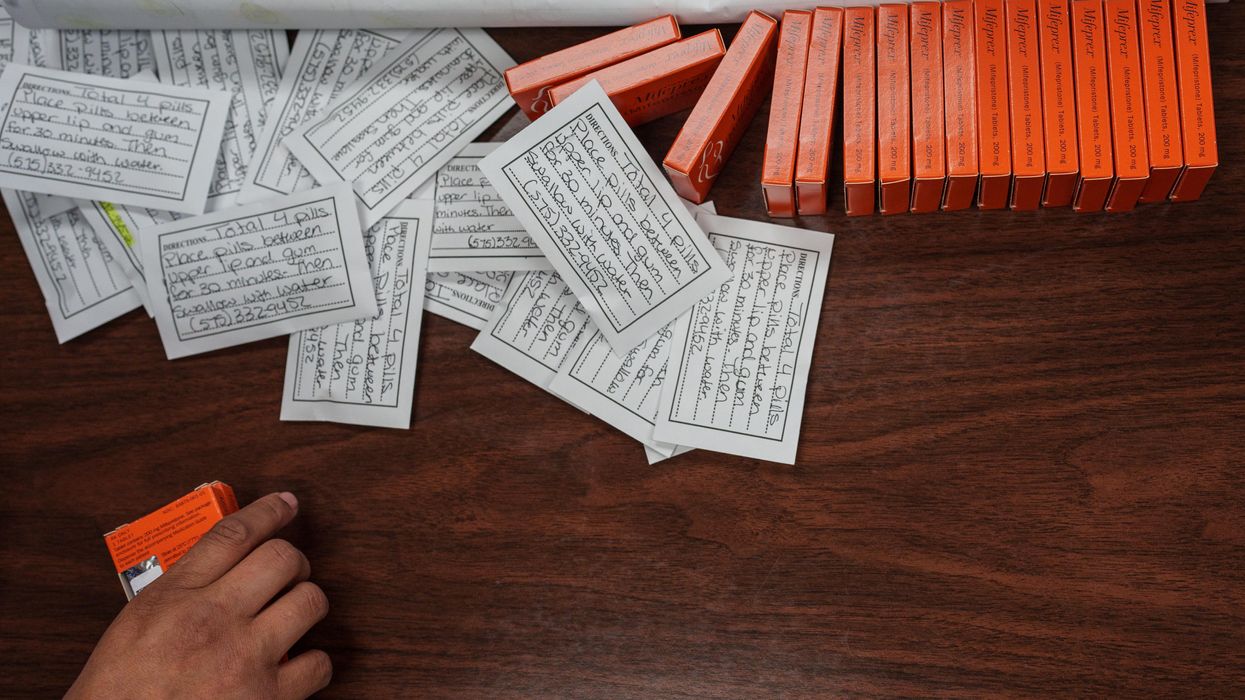 "If abortion medication isn't available—if pharmacies literally don't carry it, or only have limited quantities available—we will see unprecedented suffering," said one rights advocate.
A month after the two largest pharmacy chains in the United States announced their efforts to become certified to dispense abortion pills by mail, in accordance with a new Food and Drug Administration rule, the Republican attorneys general of 20 states on Wednesday warned the companies that providing the medications by mail in their states could result in legal action against them.
In a letter co-signed by 19 attorneys general from states that have banned or attempted to ban abortion since the U.S. Supreme Court overturned Roe v. Wade last year, Attorney General Andrew Bailey of Missouri wrote to officials at Walgreens and CVS and suggested that they could face litigation if they follow new regulatory guidelines introduced by the FDA in early January.
The agency announced last month that retail drugstores can dispense mifepristone and misoprostol—drugs used for medication abortions, which accounted for 51% of abortions in 2020 according to the Centers for Disease Control and Prevention. The rule reversed strict regulations that for decades required patients to obtain mifepristone only at health clinics, which medical experts have long said were unnecessarily limited people's access to the pills and were rooted in politics rather than science.
"The prohibition and difficulty in accessing abortion pills has no medical basis, just a political one."

Both pharmacies said soon after the rule was changed that they were beginning the process of becoming certified to send abortion pills to patients who have a prescription for them from a healthcare provider, in states where abortion care is legal.

The attorneys general who signed Bailey's letter on Wednesday claimed the companies will be in violation "not only of federal law, but also of the laws of the various states" if they follow the FDA guidance.
Two states—Indiana and Texas—have imposed bans on medication abortions starting at a certain point in pregnancy, while 18 states require patients to be in the physical presence of a prescribing clinician to obtain mifepristone and misoprostol—restrictions that run afoul of the new federal regulations.

A manufacturer of mifepristone filed a lawsuit late last month to overturn West Virginia's abortion ban, arguing that the FDA's approval of the drug preempts the state's law.

The Biden administration also issued a legal opinion last month saying the U.S. Postal Service can mail abortion pills to states with abortion bans or severe restrictions, if the sender does not intend to break the law.
Of the 20 states whose attorneys general signed the letter sent Wednesday to CVS and Walgreens, 10—Alaska, Florida, Georgia, Indiana, Iowa, Montana, North Dakota, Ohio, South Carolina, and Utah— still permit abortion care. Several of the states have attempted to ban the procedure but the proposals have been blocked.
Despite this, the attorneys general suggested that sending abortion pills to patients in their states will violate their laws.
"These state laws reflect not only our commitment to protecting the lives and dignity of children, but also of women," wrote Bailey. "We emphasize that it is our responsibility as state attorneys general to uphold the law and protect the health, safety, and well-being of women and unborn children in our states."
The right-wing attorneys general "are in the wrong here," said women's rights group UltraViolet.
\u201cHonestly what is the problem with accessing medication at a retail pharmacy???\n\nThese 20 conservative attorneys general are in the wrong here. The prohibition and difficulty in accessing abortion pills had no medical basis, just a political one.\nhttps://t.co/X3DJT60wYt\u201d

— UltraViolet has the #ReproReceipts (@UltraViolet has the #ReproReceipts) 1675350567
The letter comes just over a week after South Dakota's Republican governor, Kristi Noem, joined state Attorney General Marty Jackley in threatening the state's pharmacists with felony charges if they distribute abortion pills.

If the pharmacies cave to the demands of the Republicans, said author and advocate Jessica Valenti, people in the 20 states in question "will no longer have access to one of the most common forms of miscarriage treatment."
"If abortion medication isn't available—if pharmacies literally don't carry it, or only have limited quantities available—we will see unprecedented suffering," she said.

News
"Oil company bosses and shareholders are being allowed to get even richer by banking huge profits, while normal people are facing enormous energy bills and millions are being forced into fuel poverty."
The London-based oil giant Shell reported Thursday that its profits more than doubled in 2022 to a record $40 billion as households across Europe struggled to heat their homes, a crisis that campaigners blamed on the fossil fuel industry's price gouging.
Global Witness estimated that Shell's full-year profits for 2022 would be enough to cover the annual energy bills of nearly half of all U.K. households. The group also calculated that Shell's profits could fund "the £28 billion that the U.K. government estimates would be needed to give all public sector workers—including nurses, teachers, police and firefighters—raises in line with inflation."
"For those facing exorbitant energy bills, and for all of our nurses, firefighters, and teachers on the picket line this week, Shell's profits are an insult. Shell is richer because we're poorer," Jonathan Noronha-Gant, a senior campaigner at Global Witness, said Thursday. "If oil and gas companies were properly taxed, and if our government stopped handing them billions of pounds in the form of tax breaks and other subsidies—then that would free up the money that's desperately needed to give Brits long-term support with the cost of their energy bills, and to give our key workers the financial recognition they deserve. But so far that hasn't happened."
"So we have to ask ourselves—whose side is our government on?" Noronha-Gant continued. "Are they on the side of those of us living in cold, draughty homes, or are they on the side of an industry that is riding the wave of the energy crisis in Europe and the war in Ukraine, and is wrecking the planet in the process? All in the name of enriching its shareholders."
With its new earnings report, Shell joined ExxonMobil, Chevron, and other major oil companies in posting record-shattering profits for 2022, a year that saw massive energy market disruptions stemming from Russia's war on Ukraine.
"The announcement of yet another obscene profit for Shell shows the scale of the harm that these companies are inflicting on households and businesses."
Shell announced Thursday that it returned a total of $26 billion to shareholders last year through dividends and share buybacks. The company said last month that it expects to pay just $2.4 billion in windfall taxes in the U.K. and E.U. for 2022.
"Our results in Q4 and across the full year demonstrate the strength of Shell's differentiated portfolio, as well as our capacity to deliver vital energy to our customers in a volatile world," Shell CEO Wael Sawan said in a statement. "We believe that Shell is well positioned to be the trusted partner through the energy transition."
Climate advocates countered that far from helping alleviate Europe's energy crisis, Shell—which has been accused of overstating its renewable energy spending—is a big part of the problem.

"The announcement of yet another obscene profit for Shell shows the scale of the harm that these companies are inflicting on households and businesses," said Freya Aitchison, an oil and gas campaigner with Friends of the Earth Scotland. "Oil company bosses and shareholders are being allowed to get even richer by banking huge profits, while normal people are facing enormous energy bills and millions are being forced into fuel poverty."
"Shell is worsening climate breakdown and extreme weather by continuing to invest and lock us into new oil and gas projects for decades to come," Aitchison added, pointing to the company's Jackdaw gas project. "These profit figures are further evidence that our current fossil-fueled energy system is seriously harming people and the climate."
Earlier this week, as Common Dreamsreported, four Greenpeace campaigners boarded and occupied a Shell-contracted platform in the Atlantic Ocean to call attention to the company's contributions to global climate chaos. The Shell platform is headed toward a major oil and gas field in the U.K. North Sea.
On Thursday, Greenpeace activists set up a mock gas station price board outside of Shell's London headquarters to spotlight the firm's record-shattering profits.
\u201cNo more excuses. Stop Drilling, Start Paying. #MakeShellPay\u201d

— Greenpeace UK (@Greenpeace UK) 1675346085
Elena Polisano, a senior climate justice campaigner for Greenpeace U.K., said in a statement Thursday that "Shell is profiteering from climate destruction and immense human suffering."
"While Shell counts their record-breaking billions, people across the globe count the damage from the record-breaking droughts, heatwaves, and floods this oil giant is fueling," said Polisano. "This is the stark reality of climate injustice, and we must end it."

News
SUPPORT OUR WORK.
We are independent, non-profit, advertising-free and 100%
reader supported.