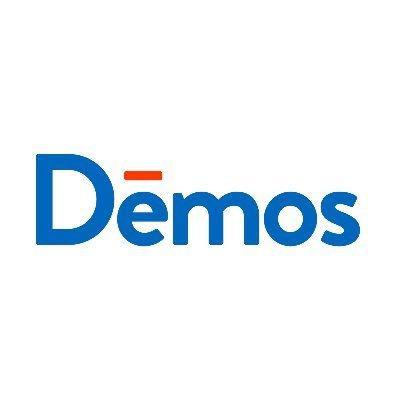 New Report Shows Climate and Community Protection Act would Add 150,000 Jobs to New York Economy
A new report by Demos shows that transitioning to a 100% renewable economy would add 150,000 jobs to the New York economy over the next decade.
New York, New York
A new report by Demos shows that transitioning to a 100% renewable economy would add 150,000 jobs to the New York economy over the next decade.
The report, titled The Climate and Community Protection Act: A Big Win for New York State on Jobs and the Economy, draws on a study led by Robert Pollin at the Political Economy Research Institute at the University of Massachusetts Amherst. The study calculated job creation based on the investments needed to put New York State on a pathway to 100 percent renewable energy, as required by the Climate and Community Protection Act (CCPA, S2992 /A3876). Over the first decade, New York can expect to add 150,000 jobs related to the renewable energy transition, with the majority of jobs going to individuals without college degrees.
By mandating that forty percent of state funds for a renewable energy transition are invested in environmentally-vulnerable low-income communities, the CCPA directs this job growth to the communities that need it most.
"Fossil fuel companies say climate action will kill jobs, but ignoring climate change is the real job killer," said Lew Daly, Senior Policy Analyst at Demos and author of the report. "New York is well-positioned to reap the job-creating benefits of transitioning to a fossil-free economy. If we take action now, not only will we be able to avoid the worst impacts of climate change, we will be able to use this moment to create hundreds of thousands of good jobs across the state."
Other key findings:
CCPA-related investments will create 160,000 jobs in the first year of implementation, and this investment will support 150,000 jobs on average in each year over the first decade.
Including induced jobs (jobs created by the increased purchasing power of clean energy workers), the CCPA is expected to create and support 220,000 jobs over the first decade.
A majority (55%) of clean energy sector jobs are held by people without a college degree.
For workers with a high school degree or less, average compensation is expected to be over $60,000 per year. For workers with some college education or an Associate's Degree, average compensation is expected to be over $70,000 per year.
All told, the green economy transition required under the CCPA is expected to generate $138 billion in cumulative income for New Yorkers over the decade.
For the full report, please visit the Demos website at: bit.ly/2Fn83D0
About the Climate and Community Protection Act:
The Climate and Community Protection Act is a landmark climate justice bill that creates a clean-energy economy while investing in good jobs and racial and economic justice. It establishes aggressive mandates to ensure New York achieves a 100% reduction in greenhouse gas emissions in the next 30 years, keeping the state in line with UN recommendations to avoid catastrophic global warming. The CCPA also includes the country's most progressive jobs and equity provisions of any climate legislation in the country. Under the CCPA, 40% of state energy and climate funds used to propel the transition must be invested in low-income communities and communities of color. In addition, the CCPA would attach fair labor standards, including prevailing wage standards, to green projects receiving state funding.
The CCPA has passed the New York State Assembly in the past three legislative sessions, and is currently sponsored by a majority of State Senators. This year, both Assembly Speaker Carl Heastie and Senate Majority Leader Andrea Stewart-Cousins have pointed to CCPA as the way forward for climate policy in NY.
About NY Renews:
NY Renews is a nonpartisan coalition of almost 170 member organizations. The coalition seeks a sustainable future for the earth and its people, recognizing that climate change represents a threat to all and especially to vulnerable people such as workers, people of color, seniors, youth, and the poor. NY Renews believes that the climate crisis and the inequality crisis can be solved with the same set of policies, and that climate protection must serve as a means to challenge racial injustice and bring about greater economic equity.
The NY Renews Steering Committee includes: 32BJ SEIU, ALIGN -- Alliance for a Greater New York, Catskill Mountainkeeper, Center for Working Families, Citizen Action of New York, Demos, Environmental Advocates of New York, GreenFaith, Long Island Progressive Coalition, Make the Road New York, NYC Environmental Justice Alliance, People's Climate Movement NY, PUSH Buffalo, Sierra Club, Teamsters Local Council 16, and UPROSE.
Demos is a think tank that powers the movement for a just, inclusive, multiracial democracy. Through cutting-edge policy research, inspiring litigation, and deep relationships with grassroots organizations, Demos champions solutions that will create a democracy and economy rooted in racial equity.
LATEST NEWS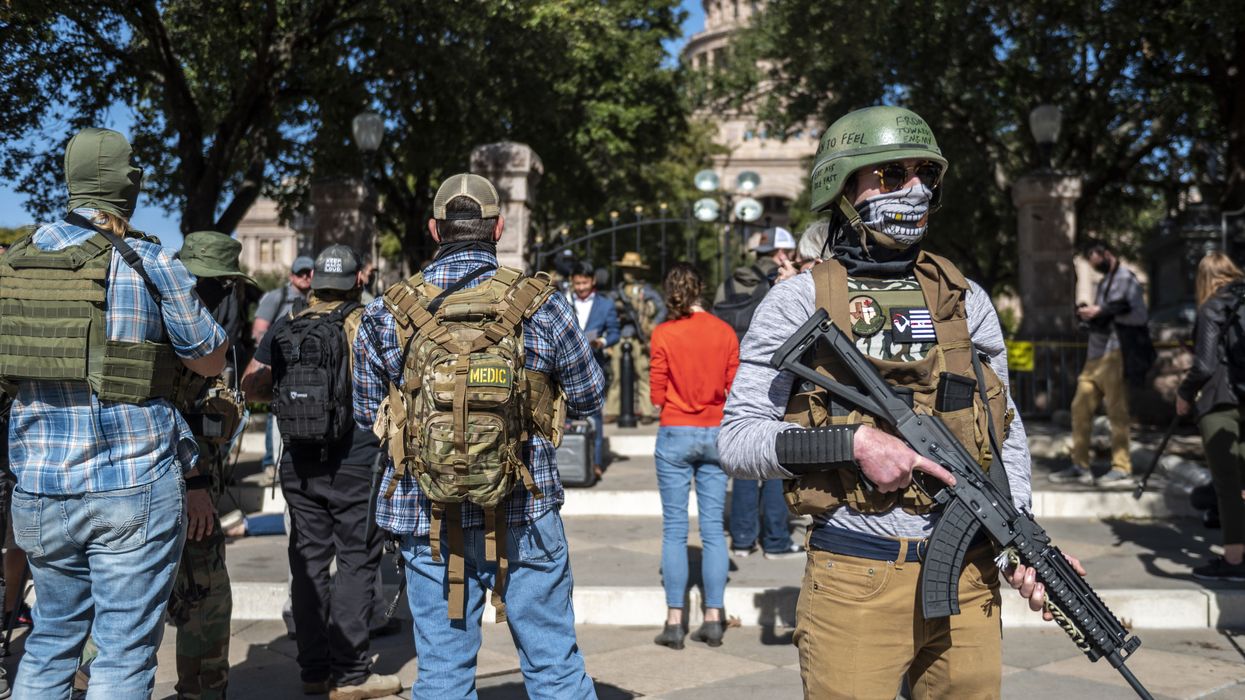 "Ahead of next year's elections, it is critical that states take the steps recommended in the report to ensure that elections remain free from violence," said a co-author.
A report released Monday highlights how state laws across the U.S. fail to protect voters and election workers from the "growing risk of gun violence" tied to increasing firearm deregulation and sales as well as American political leaders fomenting distrust in democracy.
"The 2024 election will unfold in a transformed legal environment," warns Guns and Voting, the new report from the Brennan Center for Justice at New York University School of Law and Giffords—a gun violence prevention group founded by former Congresswoman Gabrielle Giffords (D-Ariz.), who survived being shot in the head.

The publication explains that "in 2010, only two states let people carry concealed firearms in public without a permit or background check. Now, 27 states allow 'permitless carry.' While other states have strengthened gun regulations during this period, the Supreme Court has threatened their ability to do so."
"With more guns and more political polarization and violence, states need strong laws to limit risk."

"Last year, in New York State Rifle & Pistol Association Inc. v. Bruen, the court forced the six states with the strongest concealed carry laws, as well as Washington, D.C., to weaken their restrictions," the document details. "And it announced an entirely new test for evaluating the constitutionality of gun regulations, inviting a wave of litigation."
In the states impacted by the right-wing justices' majority opinion—which critics of denounced as "devastating"—applications to carry guns in public climbed after the ruling, and there have been over 450 related court decisions issued since June 2022.
U.S. gun sales and violence have also soared in recent years. As more than 42 million guns were sold in 2020 and 2021, there was a 15% jump in gun-related incidents, a 34% rise in nonfatal gun injuries, and a 28% increase in gun deaths from March 1, 2020, and February 28, 2021.
"Meanwhile, American democracy has been facing new and unnerving pressure as the result of a growing election denial movement," the report notes. "In 2020, states expanded voting by mail and early voting due to the coronavirus pandemic. Endeavoring to overturn the results of the 2020 presidential election, then-President Donald Trump and his allies launched massive disinformation campaigns targeting this expanded access to voting, claiming that the election was 'rigged' and that election administration officials were engaged in fraud."

"This election denial movement has spread beyond Trump and reached into state and local elections, fueled by conspiracy theories about mail voting, drop boxes, election officials, poll workers, and ballot counting," the report continues. "From its inception, threats of political violence marked this movement. The most prominent example, of course, was the January 6, 2021, attack on the U.S. Capitol."
Now, Trump is the top Republican presidential candidate for 2024, despite arguments that inciting the January 6 insurrection constitutionally disqualifies him from holding office again. Trump also faces four ongoing criminal cases, two of which are connected to his efforts to overturn the 2020 election.
The GOP nominee is expected to face Democratic President Joe Biden, who is seeking reelection next year. While Biden has taken some limited executive action on guns and signed a bipartisan safety bill last year, Democrats' efforts to pass sweeping federal gun control and voting rights legislation have been thwarted by congressional Republicans.
"With more guns and more political polarization and violence, states need strong laws to limit risk," the new report argues. "In Bruen, the Supreme Court recognized that prohibitions on guns in 'sensitive places'—and specifically in 'polling places'—were 'presumptively lawful.' Yet today only 12 states and Washington, D.C., prohibit both open and concealed carry of firearms at poll sites."
"Ironically, the states with the strongest gun regulations—which had restricted the ability to carry guns in public generally, rather than prohibiting guns in particular locations—were made most vulnerable in the wake of Bruen," the publication warns. "In fact, only one of the six states that had their laws struck down by the decision specifically prohibited guns in polling places at the time of the decision."
After laying out in detail the recent changes in U.S. gun control legislation, how disinformation has sown the seeds of political violence, and increases in extremism and gun violence—including mass shootings—the report offers policy recommendations.
"States should broadly prohibit firearms, including concealed carry, at and around all voting sites—including drop boxes—and places where votes are being counted and elections are being administered," the document asserts. "In addition to prohibiting guns wherever protected voting or election activity occurs, states can strengthen voter intimidation laws."
Guns and Voting co-author Allison Anderman, senior counsel and director of local policy at Giffords Law Center, echoed the report's call to action in a statement Monday.
"Though American elections have remained safe and secure, both political and gun violence pose significant risks to the safety of voters and people bravely conducting our elections," she said. "The 2024 presidential election brings an unprecedented confluence of factors that heighten these risks."
"Ahead of next year's elections, it is critical that states take the steps recommended in the report to ensure that elections remain free from violence," Anderman added. "Our leaders must act to protect our democracy."

News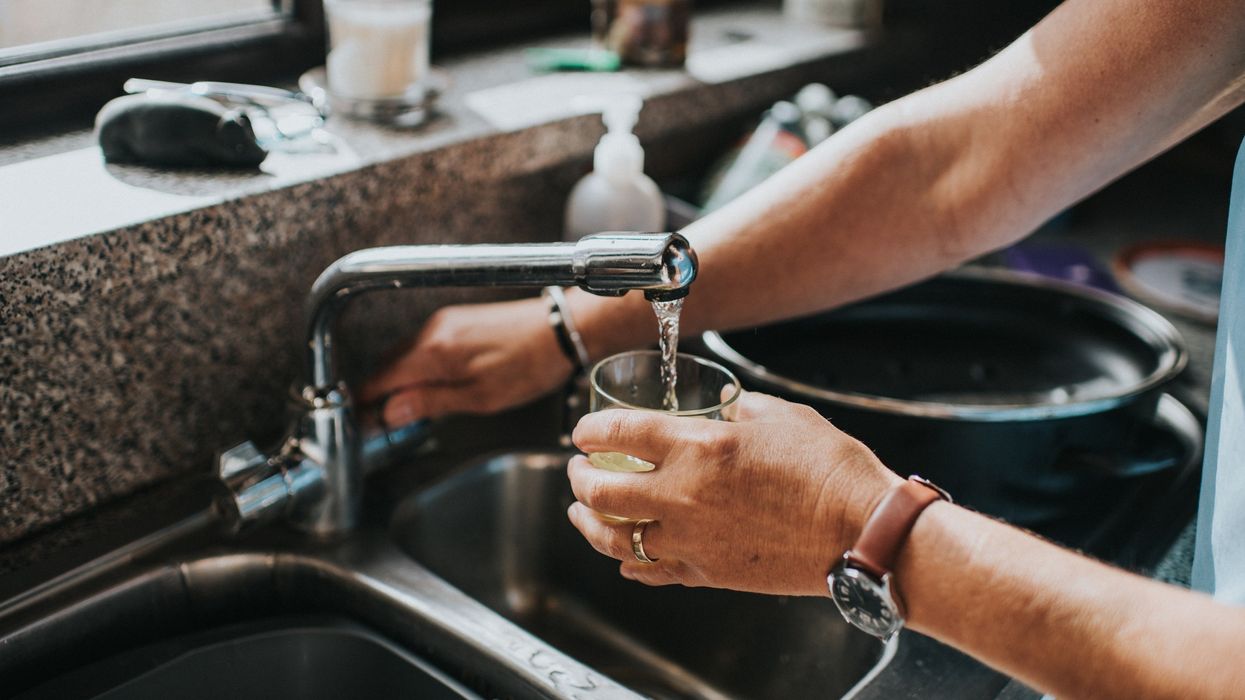 Researchers found that women exposed to higher levels of PFAS, phenols, and parabens had elevated odds of breast, ovarian, skin, and uterine cancers.
Exposure to a range of widely used chemicals may significantly increase the odds of certain hormonally driven cancers in women, according to U.S. government-funded research published Monday.
In a study appearing in the Journal of Exposure Science & Environmental Epidemiology, researchers analyzed data collected by the U.S. Centers for Disease Control and Prevention and found that women exposed to per- and polyfluoroalkyl substances (PFAS), phenols, and parabens had higher odds of having been diagnosed with cancers of the breast, ovary, skin, and uterus.
Researchers from the University of Southern California, University of Michigan, and University of California, San Francisco linked exposure to PFAS compounds PFDE, PFNA, and PFUA with a doubling or near-doubling in the odds of a previous melanoma diagnosis and, for PFNA, an elevated risk of uterine cancer. Women with higher exposure to BPA—which is used in many plastic products—and 2,5-dichlorophenol, a chemical found in many dyes, had higher odds of a previous ovarian cancer diagnosis.
"People should care about this because we know that there is widespread human exposure to these chemicals."
The study also found that "various associations between environmental chemical exposures and previous cancer diagnoses were modified by race," including in Black, Latina, and Asian women targeted by advertisements for hair-straightening and skin-lightening products containing phthalates, and phenols.

"People should care about this because we know that there is widespread human exposure to these chemicals and we have documented data on that," Max Aung, an assistant professor of environmental health at the University of Southern California's Kreck School of Medicine and a senior author of the study, toldThe Guardian.
"These chemicals can increase the risk of various different health outcomes and they can alter your biological pathways," Aung added. "That is important to know so that we can better prevent exposures and mitigate risks."
Commonly called forever chemicals because they do not biodegrade and accumulate in the human body, PFAS have myriad uses, from nonstick cookware to waterproof clothing to firefighting foam. According to the U.S. Agency for Toxic Substances and Disease Registry, PFAS is also linked to cancers of the kidneys and testicles, low infant weight, suppressed immune function, and other adverse health effects. It is found in soil and water around the world and is present in almost everyone's blood.
A 2020 Environmental Working Group study found more than 200 million Americans could have PFAS in their drinking water. The advocacy group maintains an interactive map showing more than 2,800 PFAS-contaminated sites in all 50 states, Washington, D.C., and multiple U.S. territories.
Investigative journalism and congressional hearings beginning in 2018 have revealed that chemical giants DuPont and 3M understood—and covered up—the extreme toxicity of PFAS, drawing subsequent comparisons with how Big Tobacco for decades conspired to conceal the deadly dangers of cigarettes.
The Bipartisan Infrastructure Law signed by President Joe Biden in 2021 allocated $9 billion to mitigate PFAS contamination in U.S. drinking water systems. However, other congressional efforts to limit and remediate PFAS contamination have died under intense lobbying from the chemical industry.
News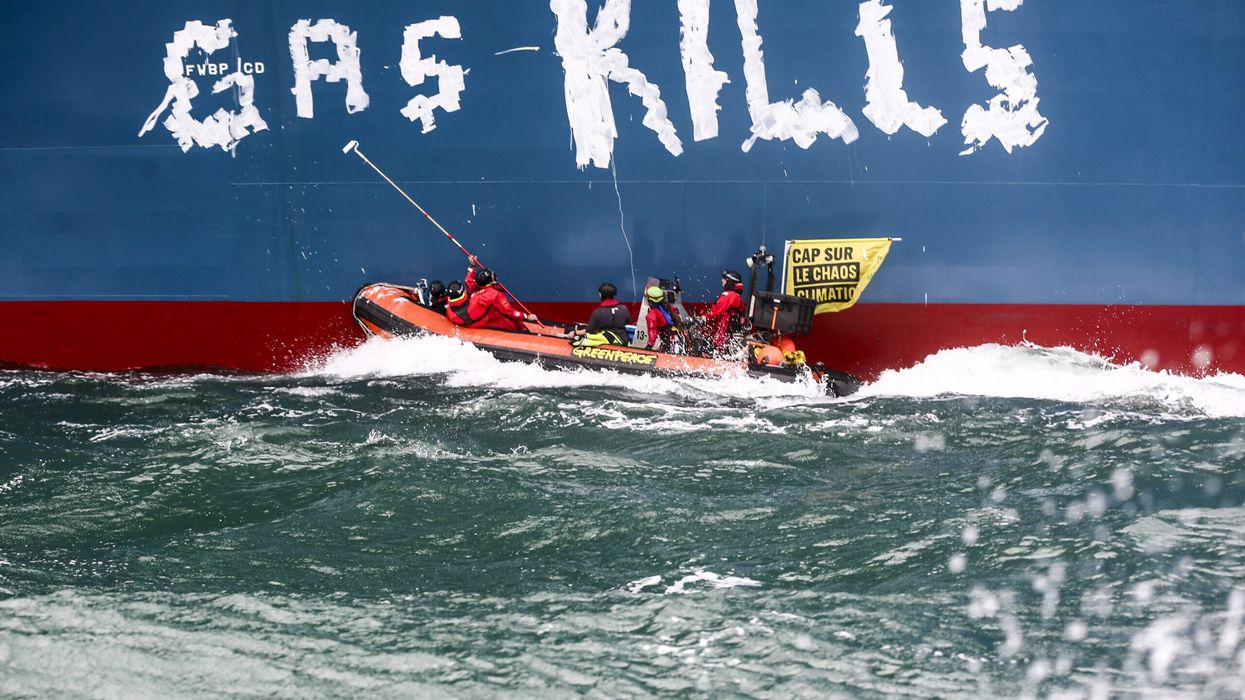 Gas companies "cynically used... the Russian invasion of Ukraine to frighten governments into massive, unneeded investment into and expansion of fossil gas imports and infrastructure," one campaigner said.
As part of the Global Fight to End Fossil Fuels, activists from Greenpeace France attempted to block a new TotalEnergies liquefied natural gas terminal from entering the port of Le Havre Monday morning.
Kayakers paddled between the port entrance and the tanker carrying the terminal—the Cape Ann—and wrote "Gas kills" in white paint along its side, Reuters reported.
"This LNG terminal is yet another blatant example of 'shock doctrine,' where gas operators shifted their public messaging and lobbying from 'energy transition' to 'energy security' and cynically used the opportunity after the energy supply concerns triggered by the Russian invasion of Ukraine to frighten governments into massive, unneeded investment into and expansion of fossil gas imports and infrastructure," Greenpeace France oil, transport, and ocean campaigner Hélène Bourges said in a statement.
The LNG floating storage regasification unit did arrive at the port in Western France Monday morning, TotalEnergies told Reuters.
But the Greenpeace activists argue its arrival contradicts French President Emmanuel Macron's 2022 promise to make France the first major nation to abandon the fossil fuels driving the climate emergency. What's more, the gas is mostly U.S. shale gas, obtained by fracking—a method banned in France because of the harm it does to the global climate and the health and environment of local communities.
The activists in kayaks carried banners reading "Total: shale dealer," "Macron: shale dealer," and "End Fossil Crimes."
Members of Scientists in Rebellion also came to Le Havre to support the action.
"This LNG terminal is a sham that responds neither to the crisis nor to energy sovereignty and pushes us into a scenario of climate chaos," the group wrote on X, formerly Twitter.
Greenpeace challenged the narrative that increased LNG is necessary to help France and the rest of Europe meet their energy needs in the wake of Russia's invasion of Ukraine. In a report copublished in June with Disclose, Greenpeace France pointed out that the country's existing LNG terminals did not use their maximum capacity in 2022 and were underutilized during the first half of 2023.
"If France really suffered from a gas supply crisis in 2022 that was severe enough to justify the new floating terminal in Le Havre, it's surprising that the capacities of existing terminals, particularly the ones at Dunkerque and Fos Tonkin, were underutilized," the report authors wrote.
"This summer's extreme weather events have highlighted the urgency of moving away from fossil fuels."
Instead, they argued that the LNG increase was the result of lobbying from the oil and gas industry.
"The only beneficiaries of the LNG gas infrastructure in Le Havre are TotalEnergies, the operator of the floating terminal, and its shareholders, whose private interests and gains prevail over climate action and people's health, with the complicit support of the French government that granted an unprecedented legal preferential regime to set up this operation," Bourges said in a statement.
Greenpeace's action followed a summer of deadly heatwaves, fires, and floods and a global mobilization to end fossil fuels from September 15-17.
"This summer's extreme weather events have highlighted the urgency of moving away from fossil fuels," Greenpeace France wrote on social media.
The group said it had two demands for Macron: to prevent the new terminal from being used and to kill any other fossil fuel projects under consideration.
News
Independent, nonprofit journalism needs your help.
Please Pitch In
Today!