For Immediate Release
Contact:
Reprieve's London office can be contacted on: communications [at] reprieve.org.uk / +44 (0) 207 553 8140.,Reprieve US,, based in New York City, can be contacted on Katherine [dot] oshea [at] reprieve.org
Obama Must Raise Juvenile Executions on Saudi Arabia Trip
President Obama must use a trip to Saudi Arabia this week to help three Saudi juveniles who face execution after they were arrested for attending protests, international human rights organization Reprieve has said.
Mr Obama is due to travel to Saudi Arabia today (19th) on what is expected to be the last visit of his Presidency. The trip comes amid concerns for the fate of Ali al-Nimr, Dawood al-Marhoon and Abdullah al-Zaher, who face execution on charges relating to their attendance at protests in Saudi Arabia's Eastern Province in 2012. All three were children when they were arrested, and were forced under torture to sign 'confessions' that led to their conviction in the country's secretive Specialized Criminal Court.
Speaking in December last year, a US State Department spokesperson said the Administration was "concern[ed]" by Ali Al-Nimr's case, and called on Saudi Arabia "to respect universal human rights and its international obligations." However, it is not clear whether the US has raised the juveniles' cases directly, and Saudi Arabia has since executed a number of other minors, as part of a mass execution of 47 prisoners in January. Among them was Ali Al-Ribh, who was arrested in school in the wake of the 2012 protests.
Last year, Ali al-Nimr's mother Nusra al-Ahmed called on President Obama to secure her son's release, telling the Guardian: "My son and I are simple people and we don't carry any significance in this world but despite that, if he [Obama] carried out this act, I feel it would raise his esteem in the eyes of the world." She added, "He would be rescuing us from a great tragedy."
Research by the human rights organization Reprieve last year revealed that 72 per cent of those facing execution in Saudi Arabia were convicted of non-violent offenses, such as political protest. The first quarter of 2016 saw a record number of executions in the country, Reprieve has found, with 84 prisoners killed - setting the Kingdom on course to double its 2015 executions total.
Commenting, Maya Foa, director of the death penalty team at Reprieve, said:
"President Obama's visit to Saudi Arabia comes amid a huge surge in repression in the Kingdom. Scores of prisoners - including young people arrested at protests - have been executed, after being tortured into 'confessions' and put through shockingly unfair trials. It's too late to save Ali al-Ribh and the other juveniles killed in January, but the President can, and must, urge the Saudi authorities to commute the sentences of Ali al Nimr, Dawood al-Marhoon and Abdullah al-Zaher, and release them - before they suffer a similar fate."
Reprieve is a UK-based human rights organization that uses the law to enforce the human rights of prisoners, from death row to Guantanamo Bay.
LATEST NEWS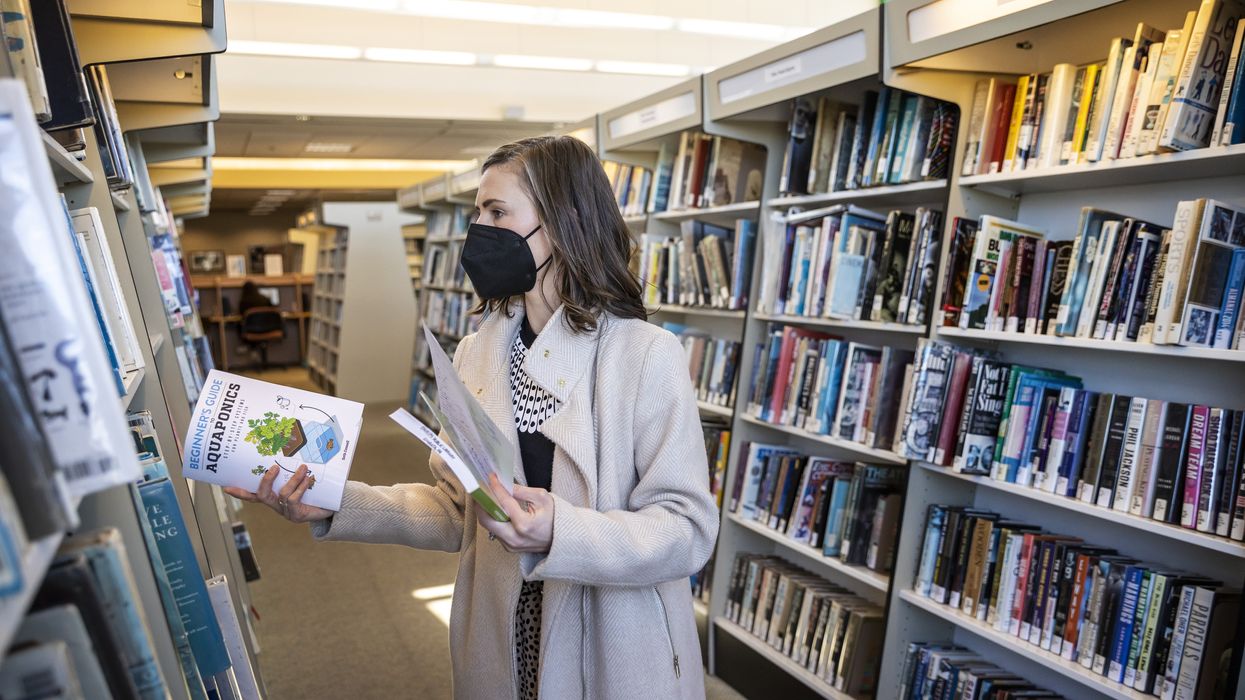 "Each attempt to ban a book by one of these groups represents a direct attack on every person's constitutionally protected right to freely choose what books to read and what ideas to explore," said one intellectual freedom advocate.
Librarians from across the United States released a report showing that pro-censorship groups' efforts to ban books with LGBTQ+ themes and stories about people of color have driven an unprecedented rise in the number of book challenges, with right-wing organizers pushing library workers to remove works ranging from the dystopian novel The Handmaid's Tale to children's books about foods enjoyed in different cultures.
According to the American Library Association (ALA), a record-breaking 2,571 unique titles were challenged in 2022, a 38% increase from the previous year.
The organization recorded 1,269 demands to censor books from various groups and individuals, compared to 729 challenges counted in 2021.
"Each attempt to ban a book by one of these groups represents a direct attack on every person's constitutionally protected right to freely choose what books to read and what ideas to explore," said Deborah Caldwell-Stone, director of the ALA Office for Intellectual Freedom. "The choice of what to read must be left to the reader or, in the case of children, to parents. That choice does not belong to self-appointed book police."
The Office for Intellectual Freedom said that starting in 2021, a rising number of challenges began targeting large numbers of titles, suggesting they were coordinated efforts from national groups like Moms for Liberty. Previously, the vast majority of book challenges were focused on a single book to which a parent or group of parents objected.
In 2022, 90% of the books challenged were part of attempts to censor multiple titles, the ALA reported.

"A book challenge is a demand to remove a book from a library's collection so that no one else can read it. Overwhelmingly, we're seeing these challenges come from organized censorship groups that target local library board meetings to demand removal of a long list of books they share on social media," said Caldwell-Stone. "Their aim is to suppress the voices of those traditionally excluded from our nation's conversations, such as people in the LGBTQIA+ community or people of color."
In Florida, where Republican Gov. Ron DeSantis has led a nationwide effort by conservatives to keep public school students from learning accurate American history and discussing issues regarding the LGBTQ+ community, one county removed from school library shelves 176 books which have been held in storage since January 2022. The books include the children's books Hush! A Thai Lullaby, featuring a Thai mother and child, and Dim Sum for Everyone!, about a family eating in a Chinese restaurant.
"I've never seen anything like this," Caldwell-Stone told the Associated Press. "The last two years have been exhausting, frightening, outrage-inducing."
People for the American Way called the association's data, collected from media reports and library professionals across the country, "shocking but not surprising."
"The far right wants to turn back the clock on the freedom to read, teach, and learn," said the group. "We won't stand for it."

The ALA report comes four months after voters in at least two U.S. towns voted to cut or eliminate funding for their public libraries in the wake of campaigns to ban books with LGBTQ+ themes.
People in Jamestown Township, Michigan voted for a second time against a millage to fund 84% of their library's budget, dooming the facility to a likely closure in 2024. The vote followed a push by a local conservative group to remove the book Gender Queer: A Memoir.

Craighead County Jonesboro Library in Arkansas lost 50% of its funding after "librarians and library workers were labeled pornographers and pedophiles because of the books on their shelves" that dealt with LGBTQ+ themes, as EveryLibrary Institute executive director John Chrastka toldPublishers Weekly in November.

A poll commissioned by the EveryLibrary Institute last year found that 75% of respondents were opposed to efforts to ban books, and across 16 states last fall, a majority of initiatives to pull funding from libraries failed.

"While a vocal minority stokes the flames of controversy around books, the vast majority of people across the nation are using life-changing services that public and school libraries offer," said ALA President Lessa Kanani'opua Pelayo-Lozada on Thursday. "Our nation cannot afford to lose the library workers who lift up their communities and safeguard our First Amendment freedom to read."

News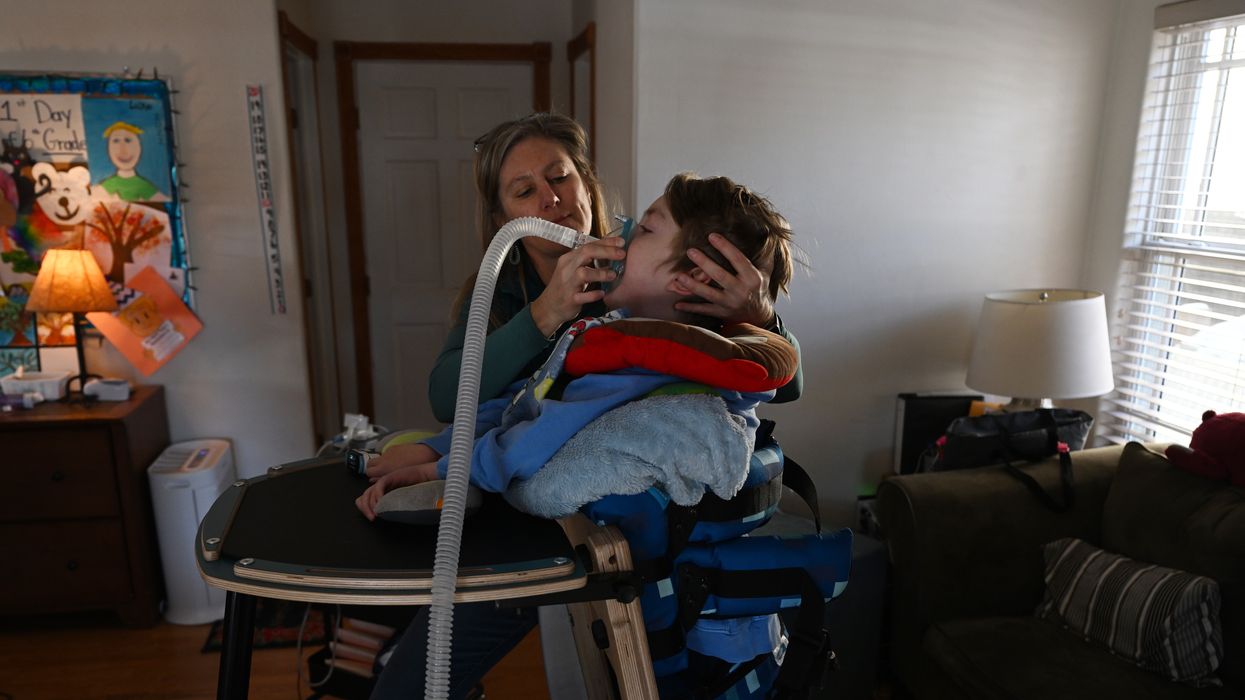 "In a country where healthcare is not a right, the Medicaid redeterminations reinforce the precarious state of marginalized communities," said one advocate as eligibility screenings are set to resume.
The rapidly approaching end of pandemic-related Medicaid coverage protections and growing GOP attacks on the program at the state and federal levels have left millions of vulnerable people worried about being thrown off their insurance—and potentially losing access to lifesaving care.
Beginning on the first day of April, states will be allowed to resume Medicaid eligibility screenings and disenrollments that have largely been paused during the coronavirus pandemic to ensure coverage stability.
As part of a government funding package passed in December, Democrats and Republicans in Congress agreed to begin unwinding so-called "continuous coverage" requirements for Medicaid recipients in April—though some provisions were included to help children maintain health coverage.
Estimates from outside analysts and the Biden administration indicate that the unwinding of coverage protections enacted in the early stages of the Covid-19 pandemic could throw upwards of 14 million people off Medicaid over the course of 12 months, which is how long states have to resume eligibility screenings.
Some Republican governors, such as Sarah Huckabee Sanders of Arkansas, are working to accelerate the screening process with the goal of booting as many people from the program as possible. The results could be disastrous: more than a third of Arkansas residents are on Medicaid.
Experts have warned that even people who are still qualified for the program could be kicked off in the coming weeks given the confusion and administrative barriers associated with income verifications and other eligibility tests that states typically require on an annual basis.
Alice Wong, founder of the Disability Visibility Project and a Medicaid recipient based in California, described the stress of the program's redetermination process in a column for Teen Vogue earlier this week.
Even though I've been through this process seemingly countless times, when that thick packet from the county comes in the mail, it still creates a pit of dread in my stomach. One small error can be disastrous, resulting in what's called 'churn,' the gap in coverage that can lead to delays in care while people re-enroll—or people can fall through the cracks altogether. Administrative and procedural barriers can also lead to someone being disenrolled, with low-income people and people of color disproportionately at higher risk due to structural inequities.

It is a lot of work to be poor and disabled. In a country where healthcare is not a right, the Medicaid redeterminations reinforce the precarious state of marginalized communities in relationship to the state. When I go through this process, I am angered as I think of all the people who need assistance trying to understand the form, collecting information, and physically completing it on time. The administrative burden, access barriers, and emotional toll it takes to jump through these hoops for survival is cruel and counterproductive.
"Medicaid expansion saves lives," Wong added. "But perhaps we should question whether we are considered human in the eyes of the GOP. If we don't fight back, the 'great unwinding' could become the great unraveling of the safety net as we know it."
In recent years, disability rights advocates and others have fought tirelessly—and often successfully—against Republican attacks on Medicaid, including efforts to repeal the Affordable Care Act and impose punitive work requirements.

But GOP lawmakers have signaled that they intend to continue targeting the popular program in the coming months, using the need to raise the debt ceiling as leverage to pursue steep spending cuts. Democrats, the minority in the House but retaining a narrow majority in the Senate, have vowed to oppose any proposal to diminish Medicaid.
"We're going to resist them completely," Rep. Frank Pallone, Jr. (D-N.J.) said earlier this month.
The Washington Postreported last month that congressional Republicans have been taking advice from right-wing ideologue Russ Vought, who served as budget director under the Trump administration.
One of the ideas Vought has privately pitched to GOP lawmakers is $2 trillion in cuts to Medicaid.
According toPolitico, some Republicans "want to revive a 2017 plan to phase out the enhanced federal match for Medicaid and cap spending for the program—an approach the Congressional Budget Office estimated would save $880 billion over 10 years and increase the number of uninsured people by 21 million."
"Many other Republicans are also pushing for Medicaid work requirements," the outlet added, "though the one state that implemented them saw thousands of people who should have qualified lose coverage."
As congressional Republicans and GOP-led states attempt to weaken the critical healthcare program, North Carolina lawmakers on Thursday granted final approval to legislation that would expand Medicaid, a step that could provide coverage to 600,000 residents.
The move, which brought to an end more than a decade of obstruction by state Republicans, came on the 13th anniversary of the Affordable Care Act.
"This is a victory for North Carolinians and a victory for the 600,000 individuals and their families who will now have access to lifesaving care," Brad Woodhouse, executive director of the advocacy group Protect Our Care, said in a statement. "Even as Republicans in Washington try to gut the Affordable Care Act and Medicaid, this bipartisan action shows what can happen in the states after years of gridlock because the people demanded it."
News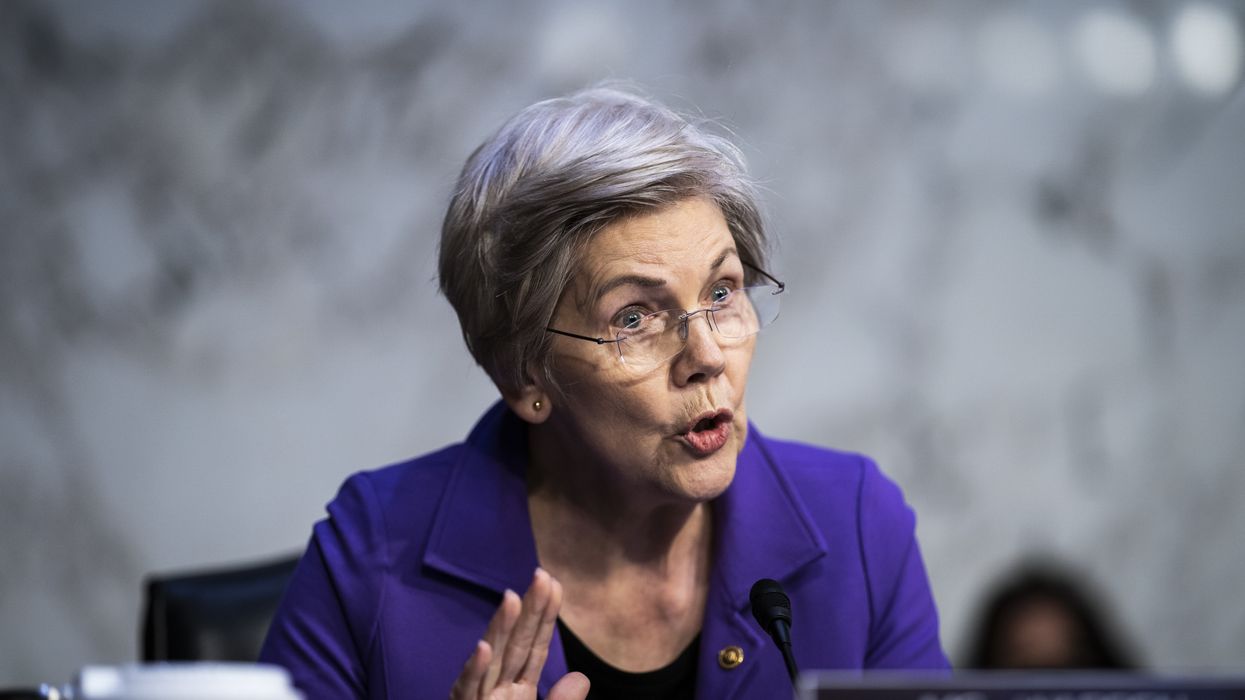 "These companies have built entire businesses around making beneficiaries look as sick as possible," said Sen. Elizabeth Warren. "And unsurprisingly, government watchdogs have discovered widespread abuse."
In the wake of numerous studies and investigations detailing the staggering level of fraud in the privately run Medicare Advantage program, the Biden administration proposed a new rule aimed at cracking down on upcoding—a common industry practice whereby plans describe patients as sicker than they actually are to reap larger payments from the federal government.
The rule, finalized by the Centers for Medicare and Medicaid Services (CMS) earlier this year, sparked a furious lobbying blitz that has only intensified in recent weeks, with the for-profit insurance industry's most powerful players leading the fight against the proposal and other policy changes that they have falsely characterized as Medicare Advantage "cuts."
The New York Timesreported Wednesday that insurance industry executives and lobbyists have been "flooding Capitol Hill" in an effort to protect their lucrative business model, which often leaves patients without necessary care.
"The largest insurers, including UnitedHealth Group and Humana, are among the most vocal, according to congressional staff, with UnitedHealth's chief executive pressing his company's case in person," the Times reported. "Doctors' groups, including the American Medical Association, have also voiced their opposition."
The insurance industry has also taken to the media, using sponsored content to launch misleading attacks on the Biden administration's reforms.

In addition to the proposed crackdown on Medicare Advantage upcoding and overbilling—an effort that federal health officials estimate will recover $4.7 billion in improper payments over the next decade—the Biden administration is pushing for technical changes to the formula used to calculate Medicare Advantage payments.
Under the proposed changes, the Kaiser Family Foundation (KFF) has noted, "CMS estimates that Medicare Advantage plan payments per enrollee will be 1% higher in 2024 than they are this year."
"The proposed payment changes for 2024, taken together, are unlikely to have a meaningful impact on the trajectory of Medicare Advantage spending, which CBO estimates will exceed $7 trillion (cumulative) through the decade that ends in 2032," KFF explained.
Nevertheless, industry groups and insurance giants have reacted with outrage to the Biden administration's proposals, focusing their ire specifically on plans to tweak the risk adjustment model that dictates how much the federal government pays Medicare Advantage plans to cover beneficiaries.
"Since the proposal was tucked deep in a routine document and published with little fanfare in early February, Medicare officials have been inundated with more than 15,000 comment letters for and against the policies, and roughly two-thirds included identical phrases from form letters," the Times reported Wednesday. "Insurers used television commercials and other strategies to urge Medicare Advantage customers to contact their lawmakers. The effort generated about 142,000 calls or letters to protest the changes."
The Medicare Advantage industry and its Republican allies in Congress insist the Biden administration's proposed changes would result in higher premiums for the program's tens of millions of beneficiaries and potentially impact the quality of care—but experts, advocates, and progressive lawmakers are pushing back.
During a Senate Finance Committee hearing on Wednesday, Sen. Elizabeth Warren (D-Mass.) defended the administration's proposals against Medicare Advantage industry "scare tactics" and argued that "these companies have built entire businesses around making beneficiaries look as sick as possible."
"The more diagnosis codes that a beneficiary has, the higher the payment, and whatever insurers don't spend on care they actually get to keep," Warren said. "Unsurprisingly, government watchdogs have discovered widespread abuse."
Kaiser Health Newsreported late last year that government audits have uncovered "widespread overcharges and other errors in payments to Medicare Advantage health plans, with some plans overbilling the government more than $1,000 per patient a year on average."

One Cigna executive, according to a lawsuit against the insurance giant, privately described certain diagnoses as "golden nuggets," an apparent reference to larger government payments for patients who are presented as sicker.
A KFF analysis published last month found that "Medicare Advantage plans have far higher per person gross margins—more than double those seen in other markets in 2021."
Advocacy organizations—including groups representing physicians, nurses, and seniors—have attempted to counter the torrent of industry-backed criticism of the Biden administration's proposals via the public comment process.
"The proposed reforms resulting in a limit of 1% increase is still an increase, which we understand is being opposed by the [Medicare Advantage] industry and their associations, and being mischaracterized as a cut. It is a cut only as far as it doesn't replicate the huge 8% increase granted last year," said California State Retirees.
Physicians for a National Health Program (PNHP), an advocacy group that supports single-payer healthcare, said earlier this month that "accountability to both Medicare beneficiaries and taxpayers instead of to investors and corporate greed is long overdue."
"We encourage CMS not to give in to industry lobbying pressure, and to implement the proposed changes without compromising, and we believe even stronger measures are needed. After all, it is the mission of CMS to protect the integrity of the Medicare program," PNHP added. "The profitability of MA plans has rested heavily on gaming strategies and fraud."

News
SUPPORT OUR WORK.
We are independent, non-profit, advertising-free and 100%
reader supported.